This Week in SABR: September 18, 2015

Welcome to "This Week in SABR!" Click here to view this week's newsletter on the web. Here's what we've been up to as of September 18, 2015:
---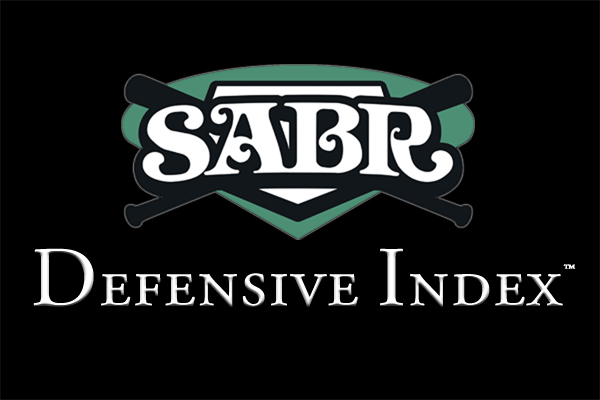 Tampa Bay center fielder Kevin Kiermaier continues to hold a strong lead in the AL and San Francisco shortstop Brandon Crawford has retained the NL's top spot in the SABR Defensive Index™ rankings through games of September 13, 2015.
The SABR Defensive Index is used to help select the winners of the Rawlings Gold Glove Award® and Rawlings Platinum Glove Award™, presented by SABR. This is the final in-season update of the SDI rankings and includes all 2015 qualifiers who will appear on the Rawlings Gold Glove Award ballot sent to managers and coaches.
The SABR Defensive Index draws on and aggregates two types of existing defensive metrics: those derived from batted ball location-based data and those collected from play-by-play accounts. The three metrics representing batted ball data include Defensive Runs Saved from Baseball Info Solutions, Ultimate Zone Rating developed by noted sabermetrician Mitchel Lichtman, and Runs Effectively Defended based on STATS Zone Rating and built by SABR Defensive Committee member Chris Dial. The two metrics included in the SDI originating from play-by-play data are Defensive Regression Analysis, created by committee member Michael Humphreys, and Total Zone Rating.
The SABR Defensive Index accounts for approximately 25 percent of the Rawlings Gold Glove Award selection process that was added to the votes from the managers and coaches.
Kiermaier's SDI of 26.7 is the best in the game among all qualified defenders, ahead of Baltimore third baseman Manny Machado (12.4), Toronto center fielder Kevin Pillar (10.8), Detroit left fielder Yoenis Cespedes (9.9 — AL numbers only), and Kansas City center fielder Leonys Martin (9.2).
Crawford's SDI of 16.8 through September 13 is the top figure in the NL, ahead of Colorado third baseman Nolan Arenado (13.2), Miami shortstop Adeiny Hechavarria (11.6), San Francisco first baseman Brandon Belt (11.1), and St. Louis right fielder Jason Heyward (10.2).
The SDI results were released today by the Society for American Baseball Research.
The final SDI results will be released following the conclusion of the 2015 regular season at SABR.org/SDI. The SDI is compiled by the SABR Defensive Committee, which includes SABR President Vince Gennaro, Sean Forman of Baseball-Reference.com, Ben Jedlovec of Baseball Info Solutions, SABR Director F.X. Flinn, author and defensive metrics expert Chris Dial, and author Michael Humphreys.
---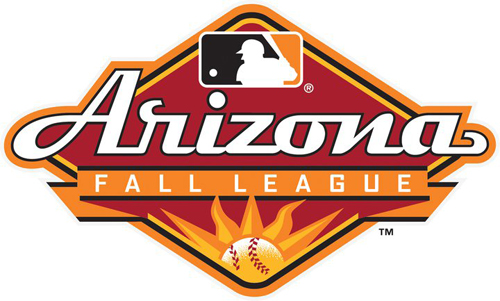 Registration is now open for the seventh annual SABR Arizona Fall League Experience — a new name, but same great experience — on November 5-7, 2015, in Scottsdale, Arizona.
Schedule: The full conference schedule is now available at SABR.org/AFL.
Host hotel: Holiday Inn Express & Suites, Old Town Scottsdale, 3131 N. Scottsdale Rd., Scottsdale, AZ 85251. Visit www.hiescottsdalehotel.com to book your room online or call the hotel at (480) 675-7665 and mention the "SABR Fall League Experience" to get the special group rate of $109/night (plus tax). Reservations must be booked by October 4, 2015, to get the SABR group rate.
The event will feature four AFL games showcasing baseball's top prospects, including games at Scottsdale Stadium and Camelback Ranch, our first trip to Glendale. We'll also have dinner at Don and Charlie's in Scottsdale, home to one of the great sports memorabilia collections you will ever see, and a ballpark dinner at Salt River Fields at Talking Stick with a special guest speaker.
On Saturday, November 7, attendees will join members of SABR's Flame Delhi Chapter for their regional fall meeting, with research presentations and guest speakers. The conference will conclude with the nationally televised Fall Stars Game on Saturday evening at Salt River Fields at Talking Stick.
The Arizona Fall League (mlbfallball.com) is baseball's premier player development league. In the first six years of the conference, attendees were treated to sneak peeks at Mike Trout, Bryce Harper, Buster Posey, Starlin Castro, Stephen Strasburg, Nolan Arenado, and Billy Hamilton before they hit the big leagues.
Learn more about Arizona baseball history by downloading Mining Towns to Major Leagues: A History of Arizona Baseball, SABR's 1999 convention journal that was recently republished as an e-book at the Flame Delhi Chapter's website, SABRAZ.org.
All baseball fans are welcome to attend, so join us in November for the SABR Arizona Fall League Experience!
---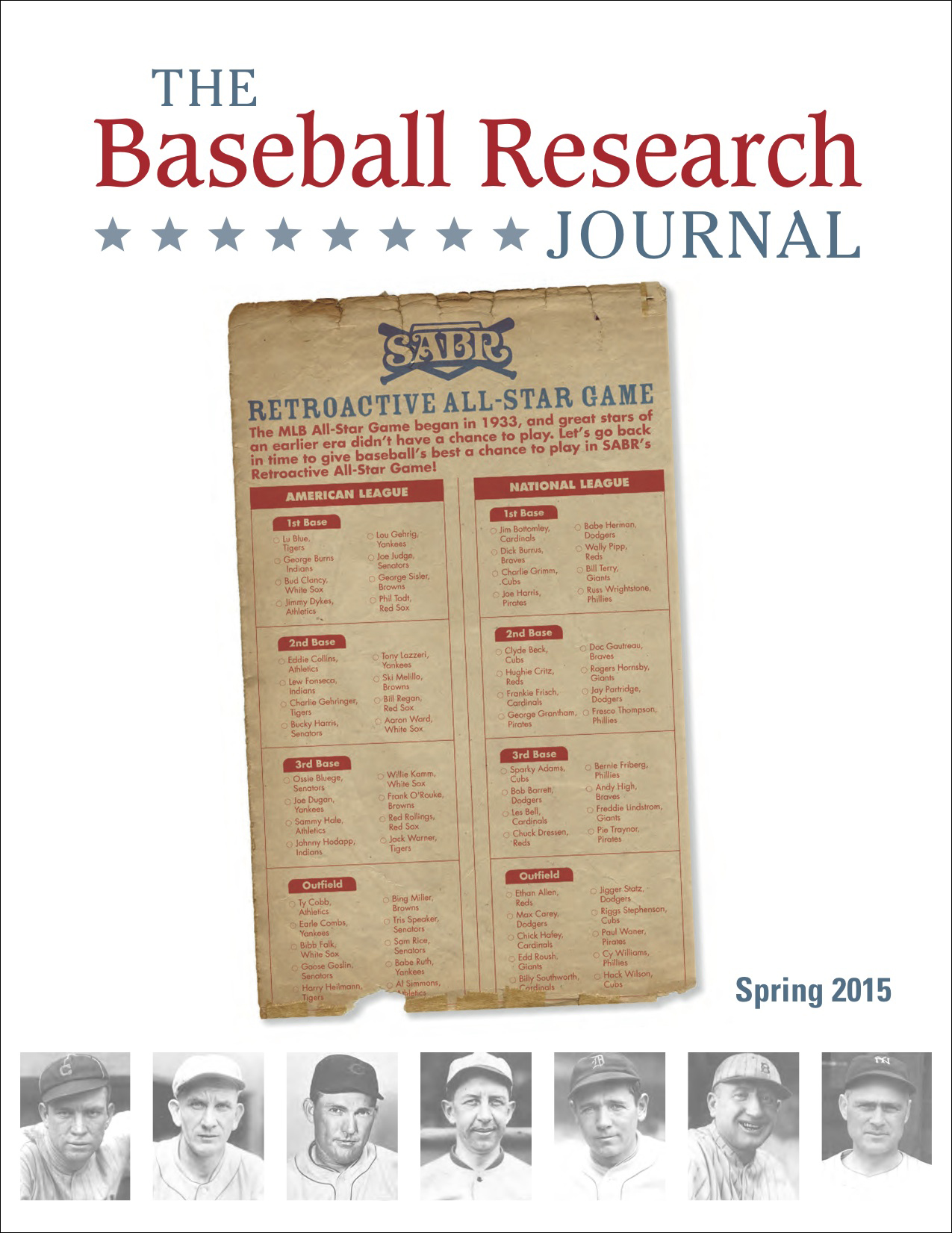 Once again, SABR is offering its members the opportunity to opt out of receiving the printed version of the Fall 2015 Baseball Research Journal. We'll deliver the e-book version of the Fall 2015 BRJ in the format of your choice (EPUB, MOBI/Kindle or PDF) straight to your inbox in early November. Click here to learn more about receiving the e-book edition of the BRJ.
Opt out of receiving the printed edition by October 1, 2015, in order to get early access to all the great content in the BRJ in e-book format and online at SABR.org.
To opt out of receiving the printed version of the Baseball Research Journal: Click here to edit your membership profile. Scroll to the bottom and select "Receive publications electronically." Then save your changes.
Please note: If you do nothing, you will continue to receive two print editions of the Baseball Research Journal every year by mail.
If you've never read a Baseball Research Journal in e-book form, click here to try it out with the Spring 2014 edition. The Baseball Research Journal, and all SABR e-books, are available in EPUB, MOBI/Kindle or PDF formats.
To read articles from the BRJ archives, click here.
---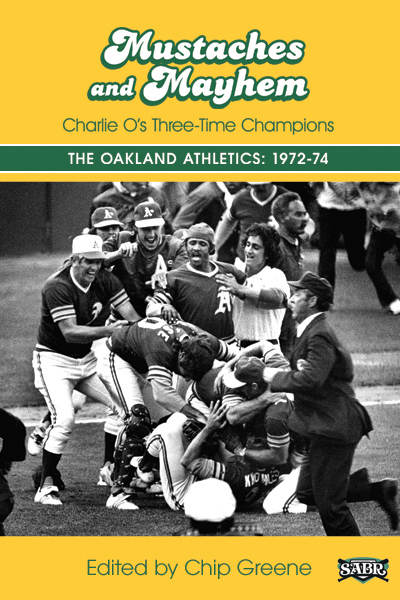 Add a dynastic new book from the SABR Digital Library to your baseball collection:
Mustaches and Mayhem:
Charlie O's Three-Time Champions
The Oakland Athletics: 1972-74
Edited by Chip Greene
Associate Editors: Greg Erion, Len Levin, and Bill Nowlin
ISBN (paperback): 978-1-943816-07-1, $29.95
ISBN (ebook): 978-1-943816-06-4, $9.99
540 pages
In modern baseball history, only one team not named the New York Yankees has ever won three consecutive World Series. That team was the Oakland Athletics, who captured major league baseball's crown each year from 1972 through 1974.
Led by such superstars as future Hall of Famers Reggie Jackson, Catfish Hunter and Rollie Fingers, in the final years before free agency and the movement of players from one team to another forever changed the game, the Athletics were a largely homegrown aggregate of players who joined the organization when the team called Kansas City its home, developed as teammates in the minor leagues, and came of age together in Oakland.
But it was the way in which they did it that immortalized those teams. For if the story of the Oakland Athletics' championships is that of one of baseball's greatest teams, it's also the story of enigmatic owner Charles O. Finley and how those players succeeded in spite of Finley's larger-than-life persona and meddlesome ways. Indeed, before the Yankees' George Steinbrenner, there was Charles Oscar Finley, of the Athletics.
Featuring the contributions of 46 members of the Society for American Baseball Research (SABR), Mustaches and Mayhem: Charlie O's Three-Time Champions shares the stories of each of the roster players on each of the A's championship teams, in addition to the managers, coaches, Finley himself, the team's radio announcer, and even Charlie O, the mule, Finley's legendary mascot. Summaries of each spring training and World Series, too, will complete the tale of one of baseball's most colorful and successful teams.
Contributors include: Alan Cohen, Andy Sturgill, Austin Gisriel, Bill Nowlin, Charlie O'Reilly, Chip Greene, Clayton Trutor, Clifford Corn, Curt Smith, Dale Voiss, Eric Aron, Francisco Rodriguez Lozano, Geoffrey Dunn, Greg Erion, Gregory H. Wolf, J.G. Preston, Jeff English, Jimmy Keenan, Joanne Hulbert, Joe Wancho, John Cizik, John Henshell, John Vorperian, Joseph Gerard, Keith Scherer, Leonte Landino, Loretta Donovan, Marc Z Aaron, Mark Armour, Matt Bohn, Matthew Silverman, Maxwell Kates, Mike Epstein, Neal Poloncarz, Norm King, Paul Hofmann, Richard J. Puerzer, Rick Schabowski, Rory Costello, Royse Parr, Saul Wisnia, Scott Ferkovich, Ted Leavengood, Thomas Ayers, Tim Herlich, Tom Hawthorn, and Wynn Montgomery.
SABR members, get this e-book for FREE!
SABR members will get discounted rates for all Digital Library publications, including many for free. To download all past releases, visit SABR.org/ebooks.
Having trouble downloading our e-books? To view PDF files on your computer, click here to download the free Adobe Reader software. Having trouble downloading e-books to your Kindle, Nook, Sony Reader or iPad? Click here for additional help.
---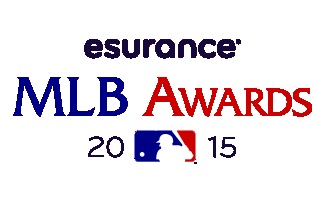 Once again, SABR members will have the opportunity to play a key role in selecting the winners of the 2015 Esurance MLB Awards. The votes from SABR members will be equal to each of the other four categories.
SABR members (20%)
MLB.com fans (20%)
Front office personnel (20%)
Retired players (20%)
Media (20%)
Details on casting your SABR vote will be announced immediately after the World Series ends. Voting will remain open through November 13, 2015.
This year's Esurance MLB Awards will feature nominees in two dozen categories. Individual awards will go to the Best Major Leaguer, Best Starting Pitcher, Everyday Player, Rookie, Defensive Player, Breakout Player, Bounceback Player, Manager, Executive, Social Media Personality and postseason performer. Winners will also be recognized for the year's best offensive play, defensive play, Moment, single-game performance, Social Media Post, Celebrity Fan, Fan Catch, Interview, TV call, radio call, Player-Fan Interaction, Video Board Moment and Trending Topic.
Visit mlb.com/awards to learn more. Winners will be announced live on MLB Network and MLB.com on November 20, 2015.
---

Save the date! SABR 46 will be held July 27-31, 2016, at the Hyatt Regency Miami in Miami, Florida. Registration information will be available at SABR.org/convention in early 2016.
The Miami Marlins' homestand that week includes games against the St. Louis Cardinals and Philadelphia Phillies. Marlins Park, which opened in 2012 on the site of the historic Orange Bowl, is a state-of-the-art retractable roof facility offering a stunning visual experience for fans, including spectacular views of downtown Miami, the famous "Red Grooms" home-run sculpture in left-center field, two 450-gallon fish tanks behind home plate, The Clevelander, and the unique Bobblehead Museum.
The 2016 national convention will be SABR's 46th annual gathering; the organization's founding in Cooperstown in 1971 is counted as the first.
This will be SABR's second national convention in the Sunshine State, and the first since SABR 30 in 2000. Hall of Famers Tony Perez and Monte Irvin spoke at the West Palm Beach convention that year, along with then-Marlins general manager Dave Dombrowski, a longtime SABR member, and former major-league pitcher Elden Auker. Learn more about SABR's convention history by clicking here.
---
SABR's Student Group Affiliate Membership program, established in 2014, will provide students with access to many of the electronic benefits that SABR members enjoy, including "This Week in SABR," e-book editions of the Baseball Research Journal and The National Pastime, free SABR e-books, and access to the members-only section of SABR.org. This membership will not include any printed publications or voting rights.
In order to make the Student Group Affiliate Membership affordable for groups to join, here are the options we offer:
College/University groups/classes: For an annual fee of $250, a group of up to 25 students can receive a one-year electronic SABR affiliate membership.
High School/Middle School groups/classes: For an annual fee of $100, a group of up to 20 students can receive a one-year electronic SABR affiliate membership.
Any educational class or student group at the middle school, high school or college/university level is eligible for a SABR affiliate membership, as long as a faculty member, teacher, or advisor is an active SABR member (or registers to join.) The teacher/advisor will be listed as the group contact on the SABR website.
The teacher/advisor will be asked to collect the money, names and e-mail addresses for all students wishing to join, and submit those to the SABR office at one time. In addition, the advisor/instructor must be an active SABR member or sign up for a regular SABR membership; annual dues are $65, with discounts available for adults under the age of 30 or over 65.
To sign up for a Student Group Affiliate Membership, or if you have any questions about how it might work for your group or class, please contact SABR Director Dr. Leslie Heaphy at Lheaphy@kent.edu or (330) 244-3304.
---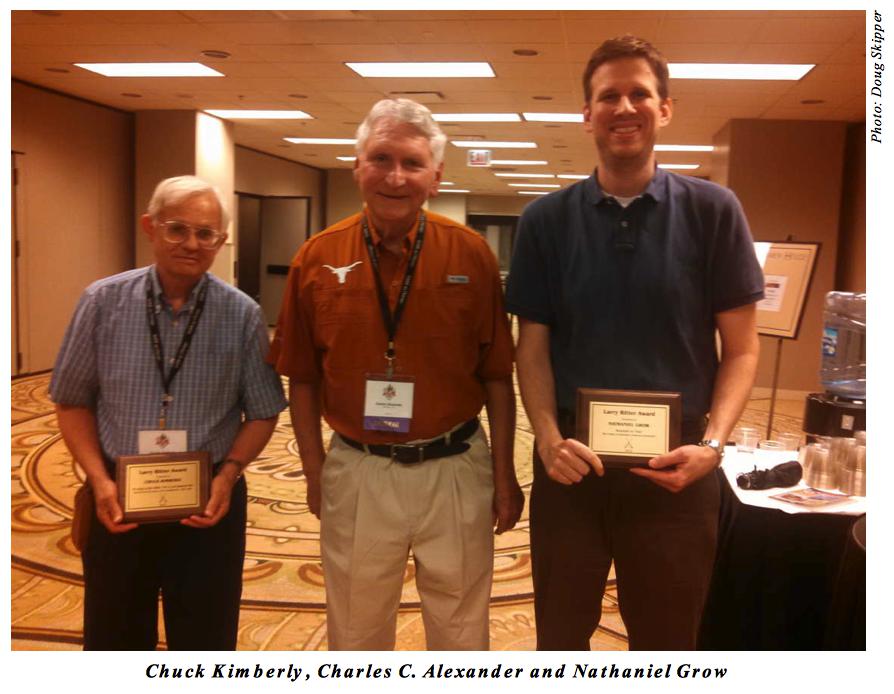 In his remarks during the Deadball Era Committee meeting at SABR 45 in Chicago, Dr. Charles Alexander, Distinguished Professor Emeritus of History at Ohio University and a 2011 recipient of the Henry Chadwick Award, offered his wide-ranging thoughts on many subjects related to baseball in the early 20th century — including his opinion on why the 'Deadball Era' may be a misnomer and his approach to researching history when dialogue cannot be found.
In addition to writing renowned biographies of Rogers Hornsby and John McGraw, Alexander is best known in baseball circles for his 1984 biography of Ty Cobb.
"(The Cobb biography) was my first venture into baseball history," Alexander said. "It was a good way to start because I found Ty Cobb to be an absolutely fascinating man. As I had suggested in the introduction to that book, I think Ty Cobb would have been very successful in a whole lot of lines of endeavor, not just baseball. He was a very intelligent man, a very resourceful man, a very insightful man about what he wanted to do with his life.
"Cobb did not change the way baseball was played, I think we would all recognize, as Babe Ruth did, starting in 1919 and 1920. What Cobb did was bring to its highest level of excellence and expertise the style of baseball that was being played when he reached the major leagues in 1905 at the age of eighteen. I would suggest that as much as Ruth dominated the game in 1920, Cobb was the dominant player in the two decades we know as the Deadball Era."
Read the full article, which first appeared in the Deadball Era Committee's September 2015 newsletter, here: http://sabr.org/latest/charles-alexander-thoughts-ty-cobb-and-deadball-era
— John McMurray
---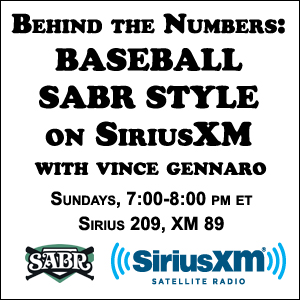 We invite you to listen to Behind the Numbers: Baseball SABR Style on SiriusXM, a new radio show hosted by SABR President Vince Gennaro, on Sunday nights on MLB Network Radio.
Baseball SABR Style focuses on examining and interpreting the statistical analysis that plays a critical role in baseball today. It will air weekly throughout the year on MLB Network Radio, available to subscribers nationwide on XM channel 89, Sirius channel 209, and on the SiriusXM Internet Radio App. (Recent shows are available afterward in the "on-demand" section of the SiriusXM app or website.)
For more information, click here.
---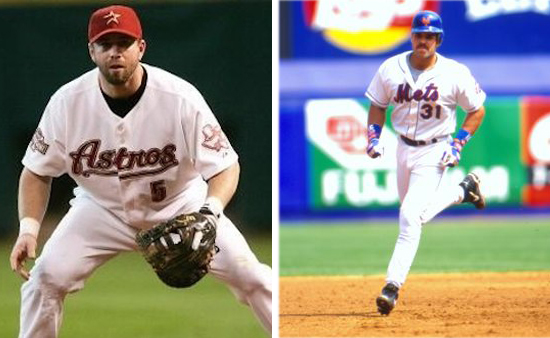 Seven new biographies were posted this week as part of the SABR Baseball Biography Project, which — along with the original bios published this week in our new e-book, Mustaches and Mayhem: The 1972-74 Oakland A's — brings us to a total of 3,404 published biographies. Here are the new bios:
All new biographies can be found here: http://sabr.org/bioproj/recent
You can find the SABR BioProject at SABR.org/BioProject.
Help us write 2016 Hall of Fame biographies: SABR Director Emily Hawks has launched a new BioProject initiative for biographies of players who are likely to be on the 2016 Hall of Fame ballot later this year, and a few players still need biographers. If you are interested in writing a SABR biography for one of these players, please contact Emily Hawks at emilyhawks@gmail.com: Mark McGwire, Larry Walker, Jeff Kent, Nomar Garciaparra, Jason Kendall, Jim Edmonds.
Bios on more than just ballplayers: The ambitious goal of the SABR Baseball Biography Project is to publish a full-life biography of every major league player in history. But SABR members write about a lot more than just ballplayers. In addition, we have pages for Ballparks, Broadcasters, Executives, Managers, Scouts, Spouses, Umpires and a lot more on the BioProject website. You can browse all of these categories at http://sabr.org/bioproj/browse. So if you've ever thought, "Hey, that person (or ballpark) should get the full BioProject treatment" — write the story and we'll publish it!
Get involved! If you'd like to help contribute to the SABR BioProject, visit our BioProject Resources page or read the FAQs section to get started. We're also looking to expand the BioProject to include all "encyclopedic" articles on baseball-related subjects from past SABR publications or committee newsletters. If you come across an article you think should be included in the SABR "baseball repository" at the BioProject, send a copy or link to markarmour04@gmail.com or jpomrenke@sabr.org.
---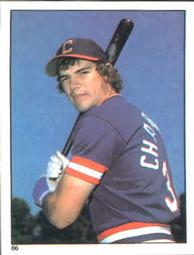 Three new game stories were posted this week as part of the SABR Games Project. Here are the new game stories:
All new Games Project stories can be found here: http://sabr.org/gamesproject/recent
The SABR Baseball Games Project was launched in 2014 to research and write articles on major-league and Negro League regular, postseason, and All-Star Games. These game accounts will complement Retrosheet and Baseball-Reference box scores as well as BioProject essays on the players involved.
The articles are not intended to be mere play-by-play summaries, nor should they be first-person narratives. Rather the goal is to put each game in historical context — whether that history is of a particular player, team, season, or something even broader.
Visit the Games Project website at SABR.org/gamesproject.
---
We've heard your feedback: Some of you have said you look forward to "This Week in SABR" every Friday, but sometimes there are just too many compelling articles and announcements to read every week. We're not complaining — hey, keep up the great work! — but we know the feeling. So in an effort to make the length of this newsletter more manageable to read, we'll summarize some of the repeating/recurring announcements in a special "In Case You Missed It (ICYMI)" section of "This Week in SABR".
Here are some major headlines from recent weeks that we don't want you to miss:
All previous editions of This Week in SABR can be found here: http://sabr.org/content/this-week-in-sabr-archives.
---
We'd like to welcome all of our new SABR members who have joined this week. You can find all Members-Only resources at members.sabr.org and the New Member Handbook can be downloaded here.
Please give these new members a warm welcome and help them make the most of their membership by giving them the opportunity to get involved in their local chapter or a research committee.
You can find contact information for any SABR member in the online membership directory (SABR.org/directory).
| Name | Hometown | | | Name | Hometown |
| --- | --- | --- | --- | --- | --- |
| Lawrence Backus | Crossville, TN | | | Daniel Grant | Bethesda, MD |
| Kelly Berg | Killeen, TX | | | Heidi Jacobs | Detroit, MI |
| Kevin Berning | Mooresville, NC | | | Syd Polk | Austin, TX |
| Mike Burger | Ann Arbor, MI | | | Teonda Primer Burden | Pittsburgh, PA |
| Eddie Cook | Norcross, GA | | | Tim Tassler | Fort Wayne, IN |
| Anne Dorward | Toronto, ON | | | Kyle Traynor | Rochester, MN |
| Noah Fink | Ithaca, NY | | | Bob Wood | Lansing, IL |
| Richard Goodwin | Acworth, GA | | | | |
---
There are no new SABR research committee updates this week.
Find all SABR research committee newsletters at SABR.org/research.
---
Here are the new regional chapter updates this week:
Rogers Hornsby Chapter-North inaugural meeting: The inaugural meeting of the Rogers Hornsby Chapter-North will be held on Saturday, September 19 in Waco, Texas. All baseball fans are welcome to join us. Please reserve your spot now to David Skelton at dsbaseballfan@yahoo.com. Expected speakers include: former major-leaguer Lindy McDaniel, author John Wood, Texas League historian Mark Presswood, Eric Robinson on Negro League history in Central Texas, Eugene Baker, David Lintz, Robert Gamboa, and Gale McCray. Click here for more details.
Baltimore Babe Ruth Chapter: Check out the Baltimore Babe Ruth Chapter's new Facebook page, which will include updates on their upcoming fall meeting on Saturday, November 14 at the Sports Legends Museum near Camden Yards. Hope you'll join us! Click here for more details.
Visit SABR.org/chapters for more information on SABR regional chapters.
---
Here is a list of upcoming SABR events:
All SABR meetings and events are open to the public. Feel free to bring a baseball-loving friend … and make many new ones! Check out the SABR Events Calendar at SABR.org/events.
---
Here are some recent articles published by and about SABR members:
Read these articles and more at SABR.org/latest.
---
This Week in SABR is compiled by Jacob Pomrenke. If you would like us to include an upcoming event, article or any other information in "This Week in SABR," e-mail jpomrenke@sabr.org.
Have trouble reading this e-mail? Click here to view this week's newsletter on the web.
Are you receiving our e-mails? "This Week in SABR" goes out by e-mail to all members on Friday afternoons. If they're not showing up, try adding "sabr.notes@sabr.org" to your contact list to ensure they show up in your inbox (and not the spam folder.)
---
Originally published: September 18, 2015. Last Updated: April 3, 2020.
https://h2j7w4j4.stackpathcdn.com/wp-content/uploads/2020/03/research-collection4_350x300.jpg
300
350
jpomrenke
/wp-content/uploads/2020/02/sabr_logo.png
jpomrenke
2015-09-18 15:00:00
2020-04-03 14:39:14
This Week in SABR: September 18, 2015