SABR 50 at 50: Baseball Books
As part of the SABR 50 at 50 project to commemorate the organization's fiftieth anniversary, we offer 50 baseball books worth reading from the past 50 years.
There have been thousands of books on baseball published since SABR was founded in August 1971. That's far more than any other sport. Many have come from the pens, then typewriters, then word processors of SABR members. To celebrate the Society's 50th anniversary, a panel of our members set out to identify those works published since the founding which have best stood the test of time. (For a note on our methodology, see below.)
The list features reference works, histories and biographies as well as examinations of particular incidents and broad trends. It includes statistical works, novels, collections from eminent journalists and books of art and photography. In one way or another, these books have all added to our understanding and appreciation of the game. We anticipate that the next 50 years of SABR research will produce works so we can appreciate and understand an even broader range of topics.
— Andy McCue

---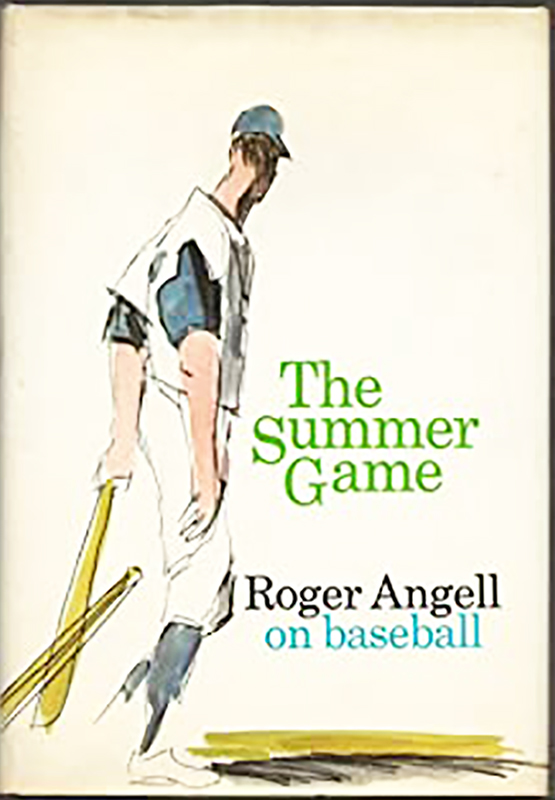 By Roger Angell
Viking, 1972
The first of six collections (all worthy of this list) of the thoughtfully conceived, gracefully written essays by The New Yorker's long-time baseball columnist. A feast of writing about the last four decades of the 20th century.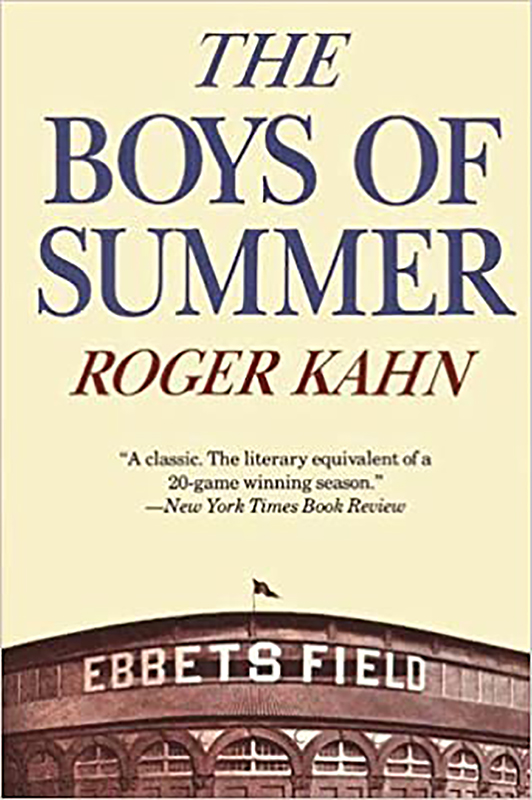 By Roger Kahn
Harper & Row, 1972
A lyric paean to the Brooklyn Dodgers of the early 1950s, widely admired outside of baseball audiences. Portraits of the team members and the lives they led after their baseball careers.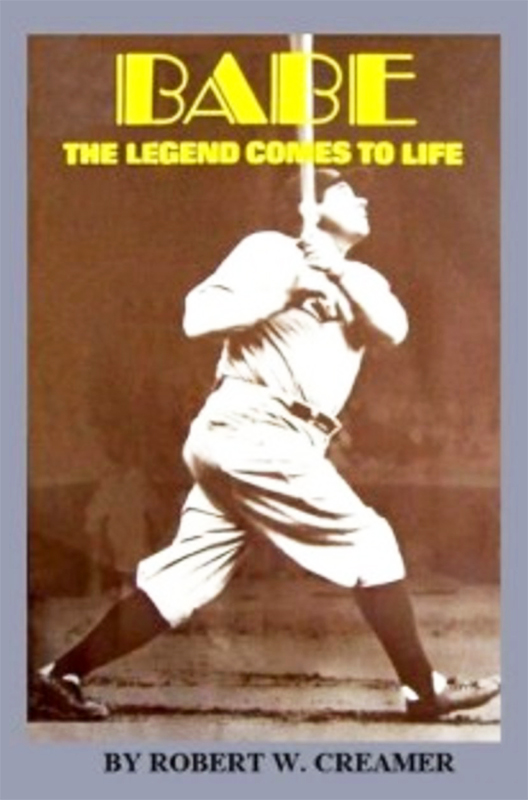 By Robert W. Creamer
Simon & Schuster, 1974
Of the millions of words written about Ruth, this volume stands as the first adult treatment of the Bambino's life and legend. It broke the mold of children's baseball books and set the standard for serious biographers who followed.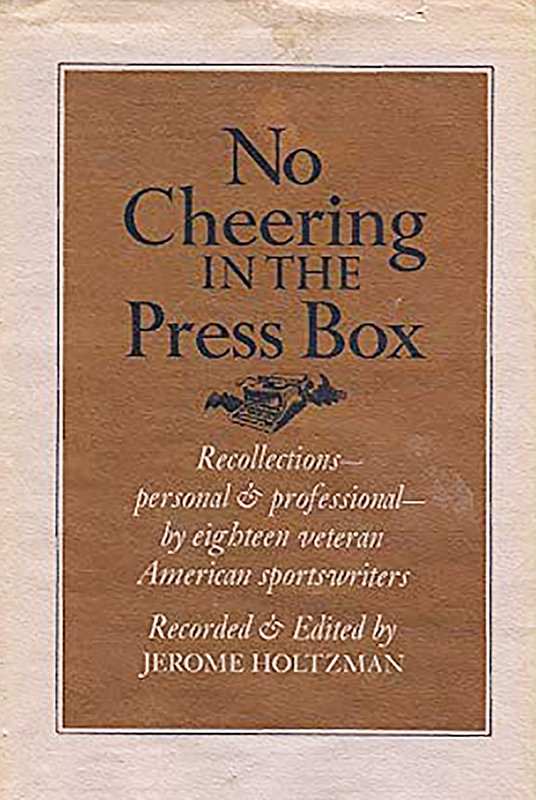 Edited by Jerome Holtzman
Holt, Rinehart and Winston, 1974
The first oral history of baseball writers preserves the voices of some of the most important bylines of the twentieth-century game, including stories they did not, or could not, write.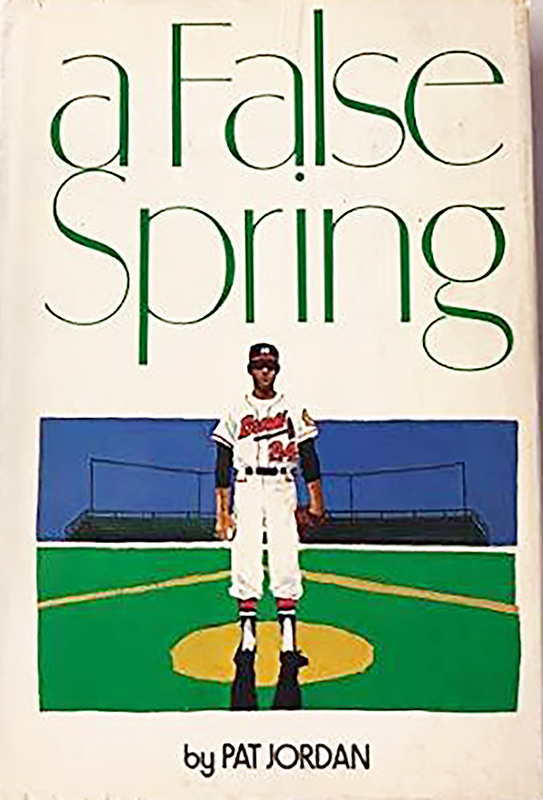 By Pat Jordan
Dodd, Mead & Co., 1975
An unsuccessful bonus baby pitcher — he was signed by the Braves — Jordan writes of dealing with failure in a poignant, moving manner. This memoir, essay on pitching, and meditation on life is quite simply one of the best baseball books ever written.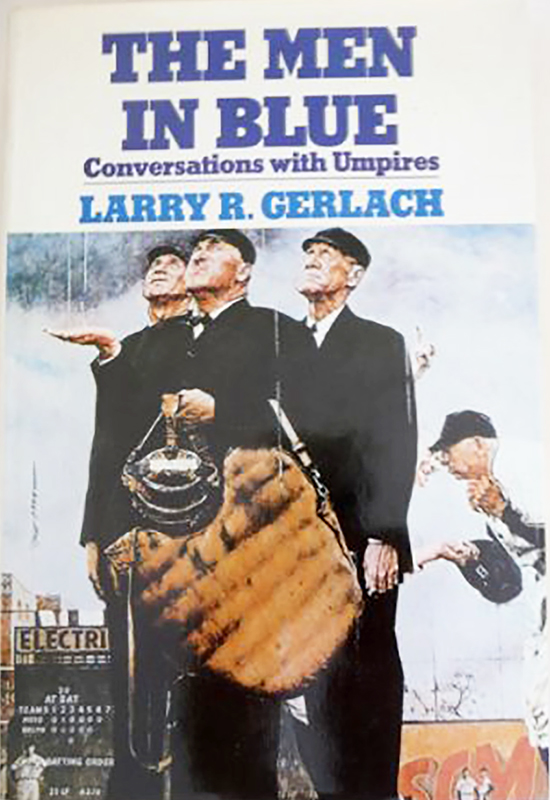 By Larry R. Gerlach
Viking, 1980
This collection of perceptive interviews draws out umpires on their lives, including their dealings with players, fans, managers, rules, rhubarbs on the field, travel, family life, and other pressures after the games.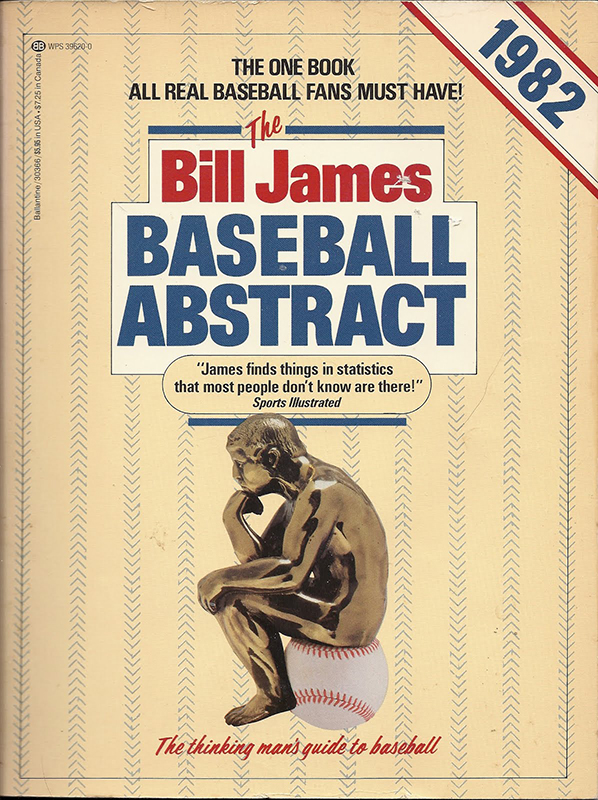 By Bill James
Ballantine, 1982
The annual Abstracts (self-published from 1977 to 1981 before Ballantine published the series from 1982 to 1988) brought James's privately published musings to a wide audience. They provided the foundation stones of sabermetrics, a term he coined and defined as the search for objective knowledge about baseball. His original, funny, and sometimes caustic writing makes the spinach of statistics delicious.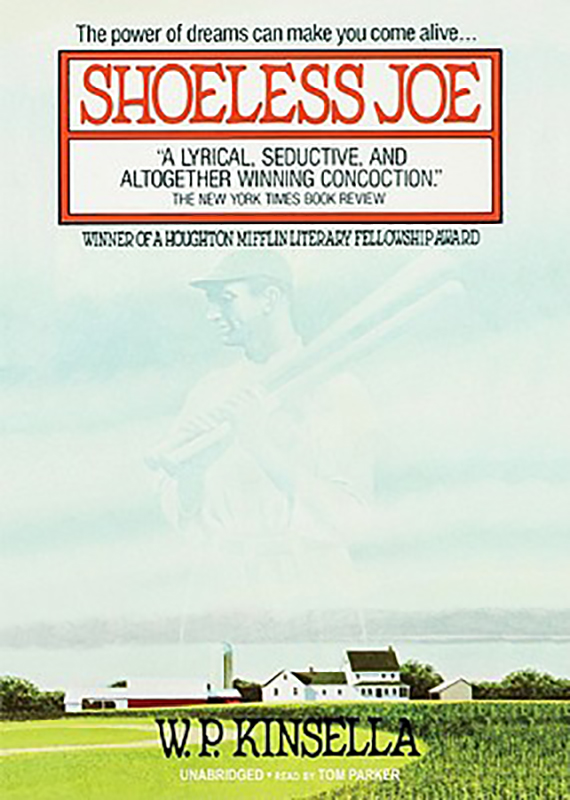 By W.P. Kinsella
Houghton Mifflin, 1982
Merely to observe that there would be no Field of Dreams without this book gives a grossly inadequate impression of the book's importance. It's a must-read novel that stands as the ultimate father-son-baseball bonding book.
By Eric Rolfe Greenberg
Everest House, 1983
Considered by many to be one of the best works of baseball fiction, it's the unlikely story of Christy Mathewson — "The Christian Gentleman" — and a Jewish jeweler trying to assimilate into American society in the early 20th century.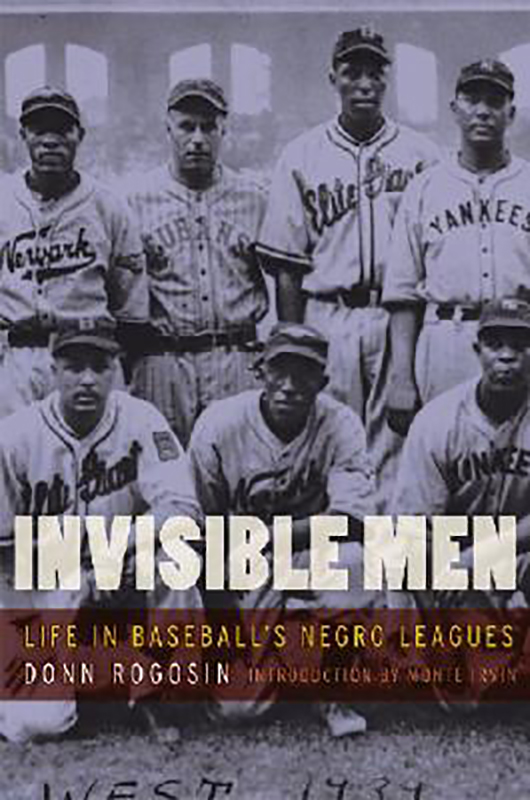 By Donn Rogosin
Atheneum, 1983
The genealogy of much of the great scholarship on the Negro Leagues traces back to this book. Beyond the players in the game, Rogosin chronicles the owners, the members of the Black press and Black professional baseball's roots in Latin America and the Caribbean.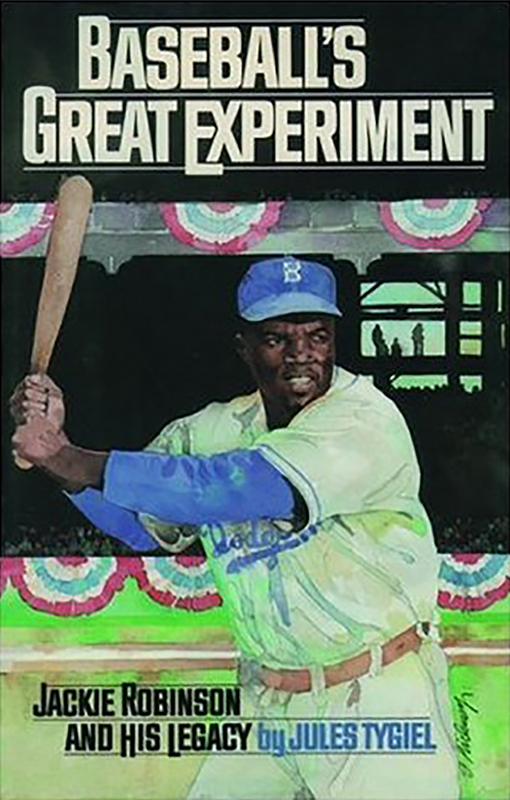 By Jules Tygiel
Oxford University Press, 1983
Tackles the topic of Jackie Robinson's integration of the White major leagues by placing the events solidly in the context of American history. Combine this seminal work with his Pastime (2001) and you have some of the most comprehensive writing about baseball's place in American history.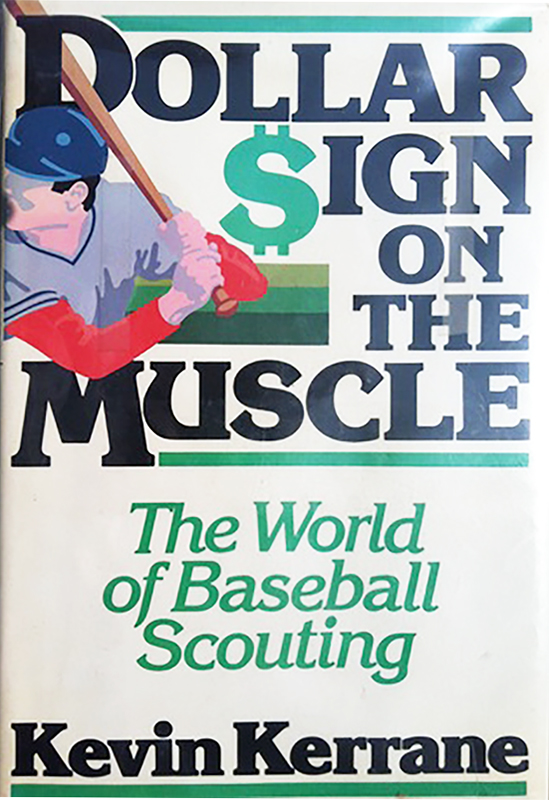 By Kevin Kerrane
Beaufort Books, 1984
A superior book on the world and work of scouts is the starting point for anyone remotely interested in the topic. Along with a history of scouting and the farm system, Kerrane analyzes the varying styles and theories of both individual scouts and major league organizations, including how a team prepares for the baseball draft.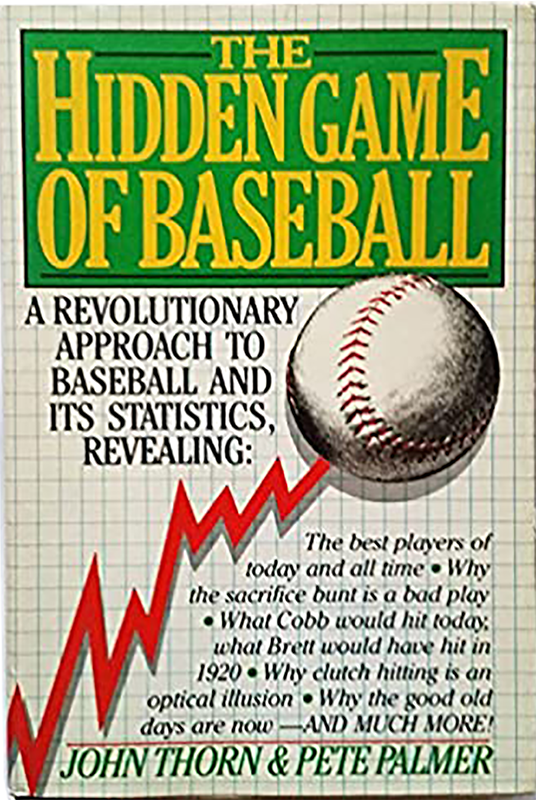 By John Thorn and Pete Palmer
Doubleday, 1984
One of the earliest books offering a different way of looking at how statistics can be used to evaluate teams and players. A tremendous accelerant to the acceptance and spread of analytics.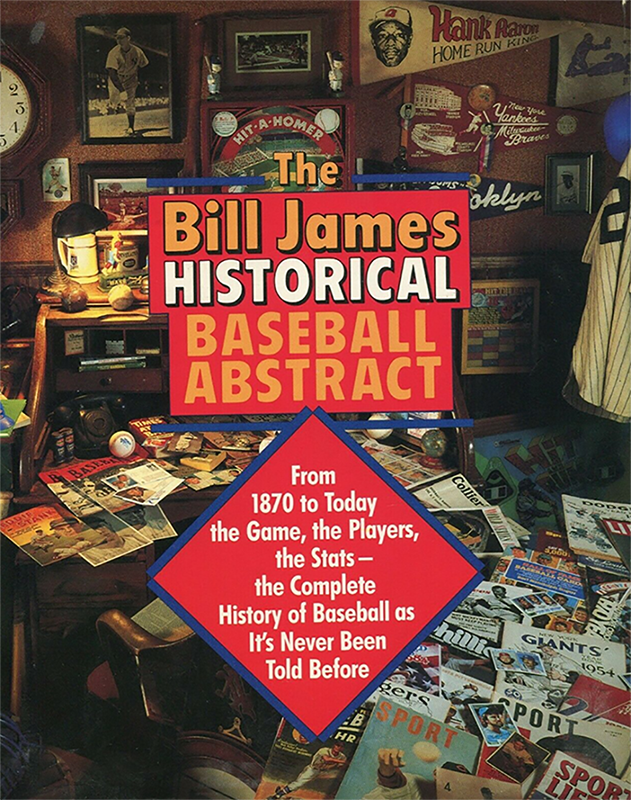 By Bill James
Villard, 1985
This magical history tour aims to settle some old arguments and start new ones. A twice-updated treasury of analysis, highlights, and trivia, it is, like all of his work, written "for adults."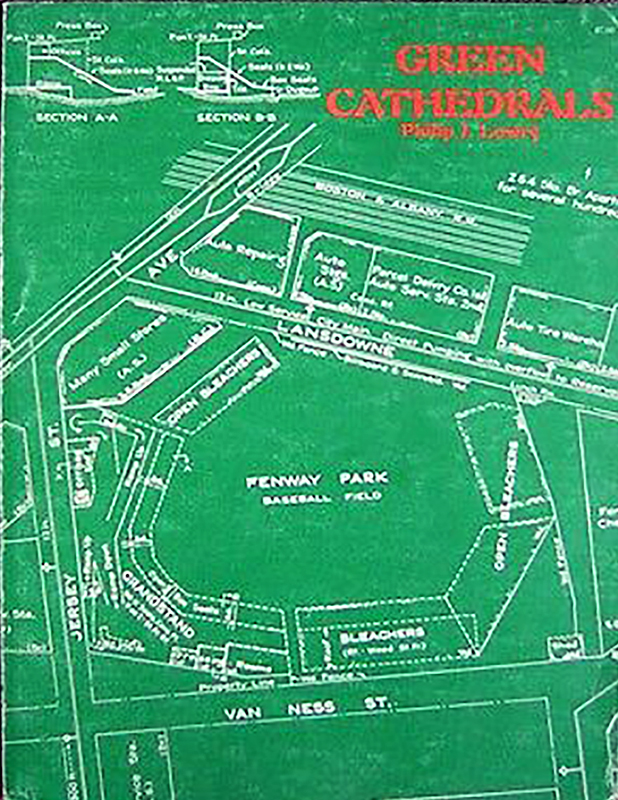 By Philip Lowry
SABR, 1986
This research on the history of major league and Negro League ballparks, updated several times, has become the definitive and authoritative work on the subject. It documents the histories and idiosyncrasies of nearly 600 ballparks in which a major league or Negro League game has been played.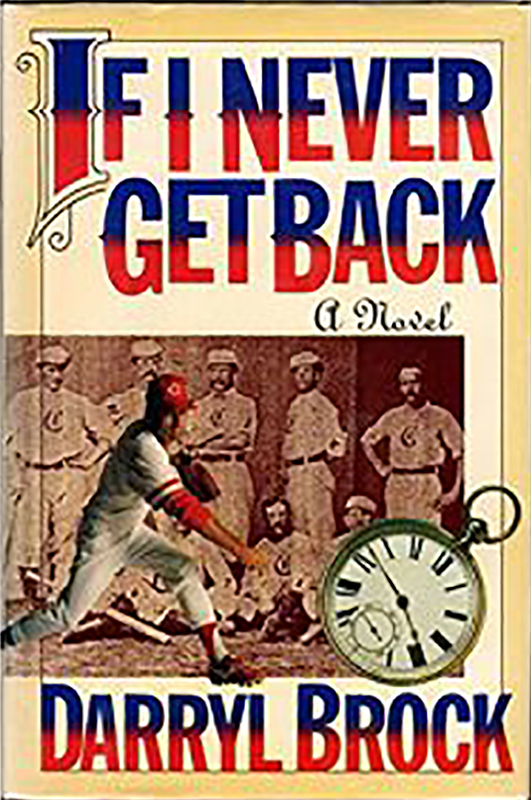 By Darryl Brock
Crown, 1989
Provides readers with a new look at the 1869 Cincinnati Red Stockings season as journalist Sam Fowler goes back in time to tell the club's story as an insider. This novel successfully mixes baseball and time travel for a fun, historical romp through early baseball.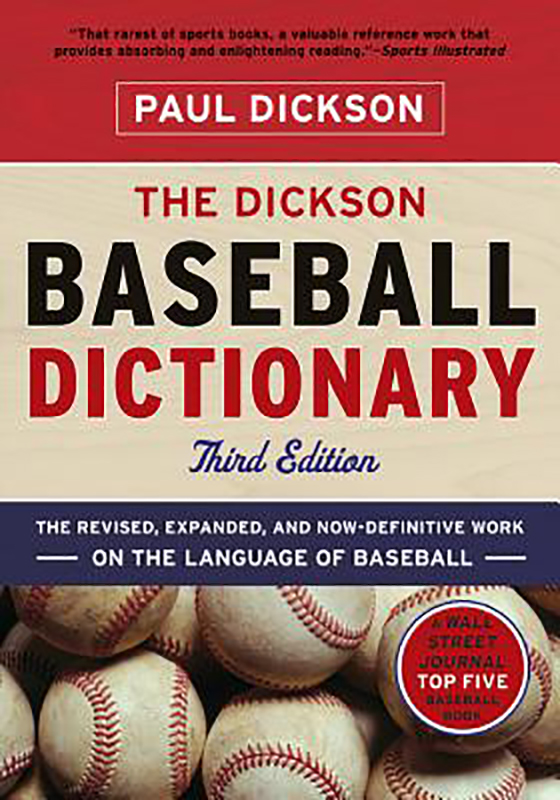 By Paul Dickson
Facts of File, 1989
This comprehensive listing of baseball slang, humor, and official terms has gone through two updates as the game's terminology and its perceptions have changed over the years and as new research has expanded the vocabulary.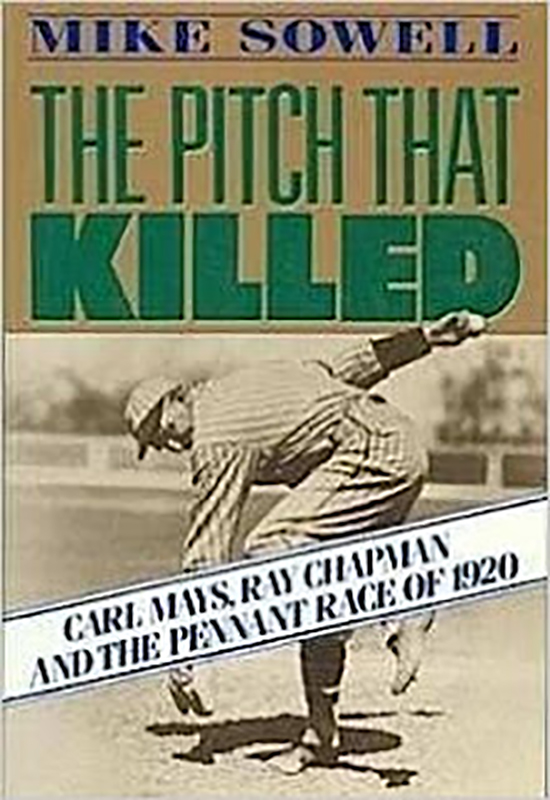 By Mike Sowell
Macmillan, 1989
Documents the events and circumstances surrounding one of the most tragic moments in baseball history, the beanball and subsequent death of the Cleveland Indians shortstop in August 1920. Roger Kahn said that as a "portrait of baseball as it was," the book was "remarkable."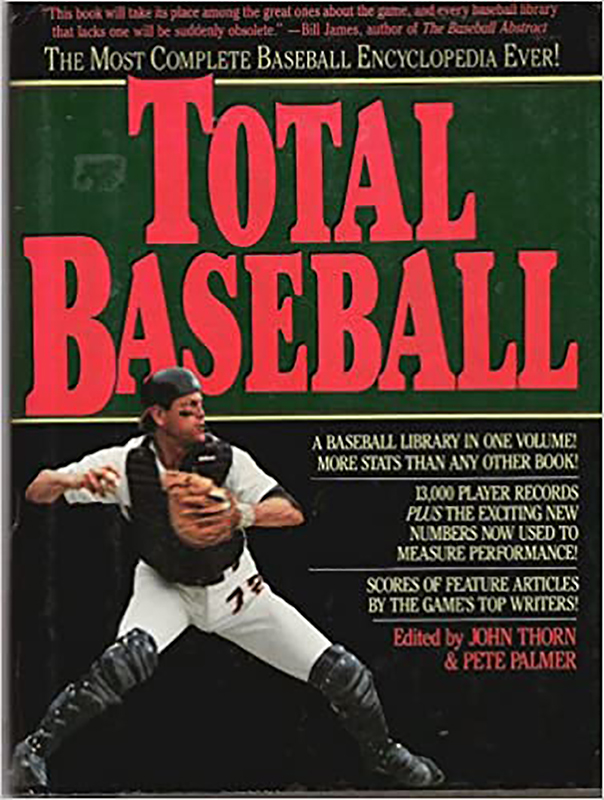 Edited by John Thorn and Pete Palmer
Warner Books, 1989
Total Baseball took the idea of the encyclopedia from the statistical focus of the Macmillan Baseball Encyclopedia to a broader view of the history, rules and culture of the game. It lasted eight editions before production costs and the Internet caught up.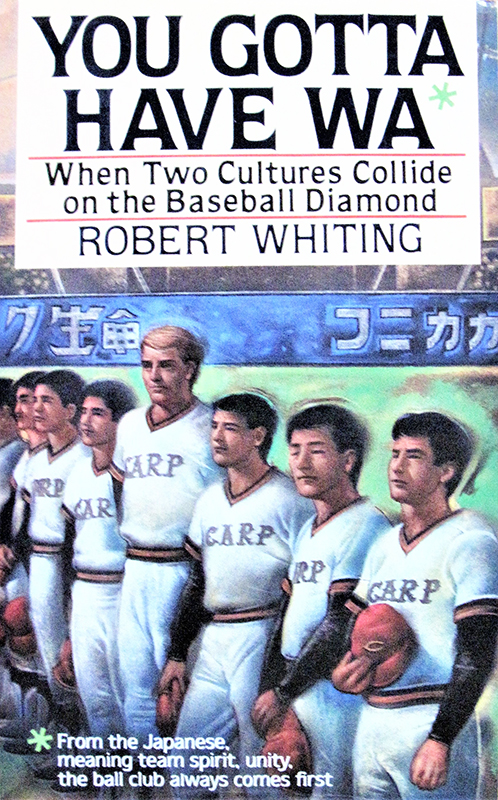 By Robert Whiting
Macmillan, 1989
This account of professional baseball in Japan is one of the funniest and most informative baseball books ever written. Anyone in search of a survey of the history of Japanese baseball, its traditions, and taboos is in luck. Seeing a game you think you know in the prism of another culture is deeply informative about that culture.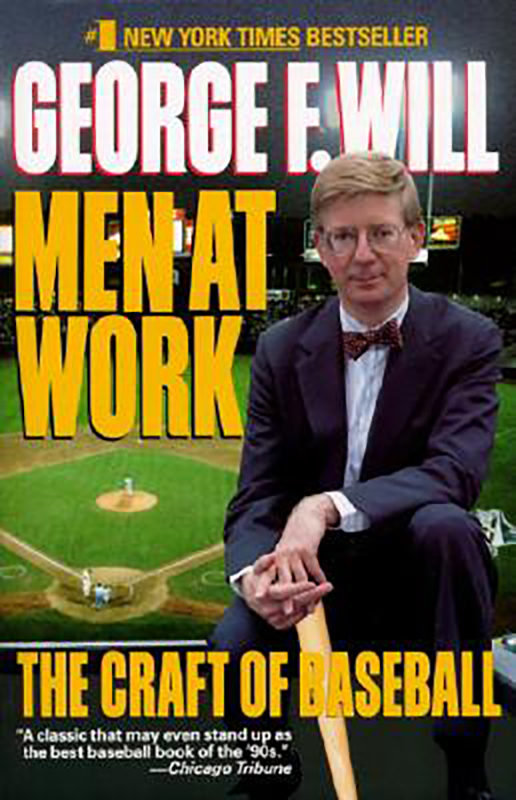 By George Will
Macmillan, 1990
Takes a manager, a pitcher, a hitter, and a fielder — each at the top of his game — and delves into how they prepare and practice for a skill that is just one part of their overall game.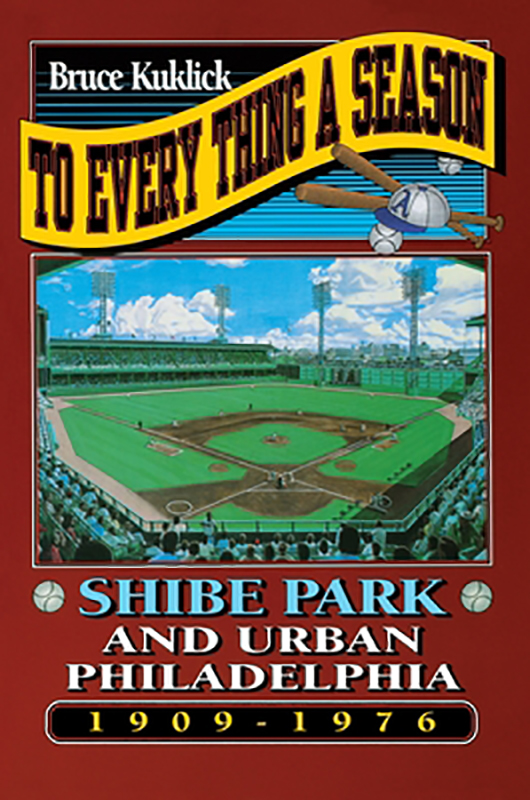 By Bruce Kuklick
Princeton University Press, 1991
A history of Shibe Park as a robust piece of urban history writing. It uses a ballpark as a prism through which to discuss the transformation of the city around it. It exemplifies the great baseball history writing that has been done within the academy over the past half-century.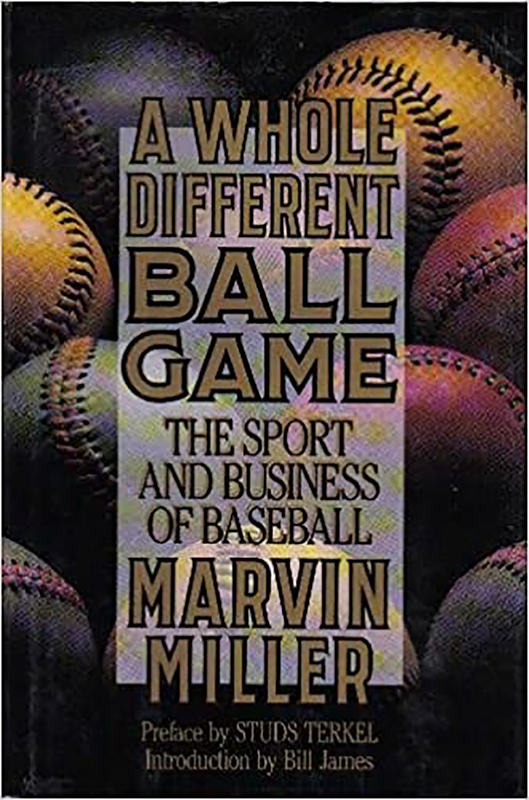 By Marvin Miller
Birch Lane Press, 1991
The first full-time executive director of the Major League Baseball Players Association tells the triumphant story of how he forged the most successful labor union in American history out of the unlikeliest alloy: ballplayers who had no experience in organization or solidarity.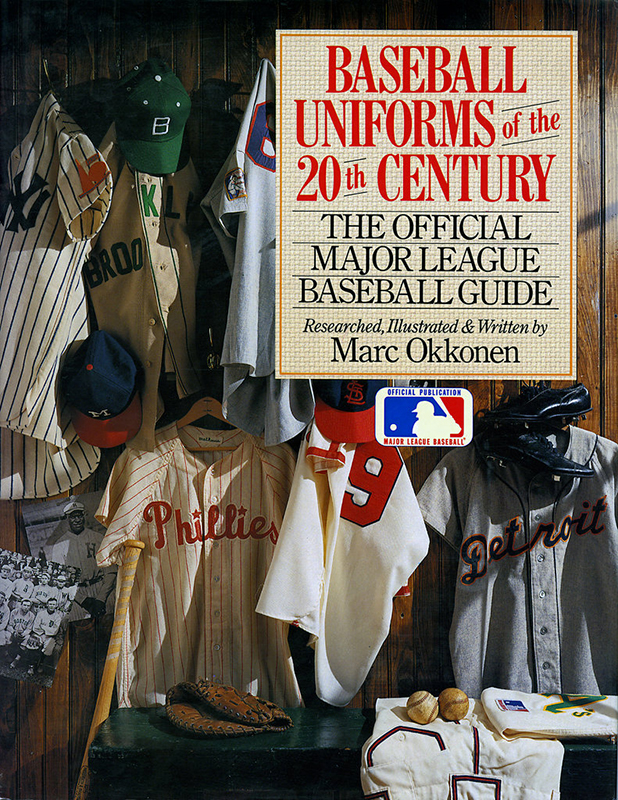 By Marc Okkonen
Sterling Publishing, 1991
This influential book, a labor of love for its research-loving author, brought him few sales and scant attention upon publication. Yet it has proved and remains a highly influential reference among collectors and aficionados. Its mannequins dated from 1900 to 1994 but have been updated to the present at the Dressed to the Nines database maintained by the Hall of Fame.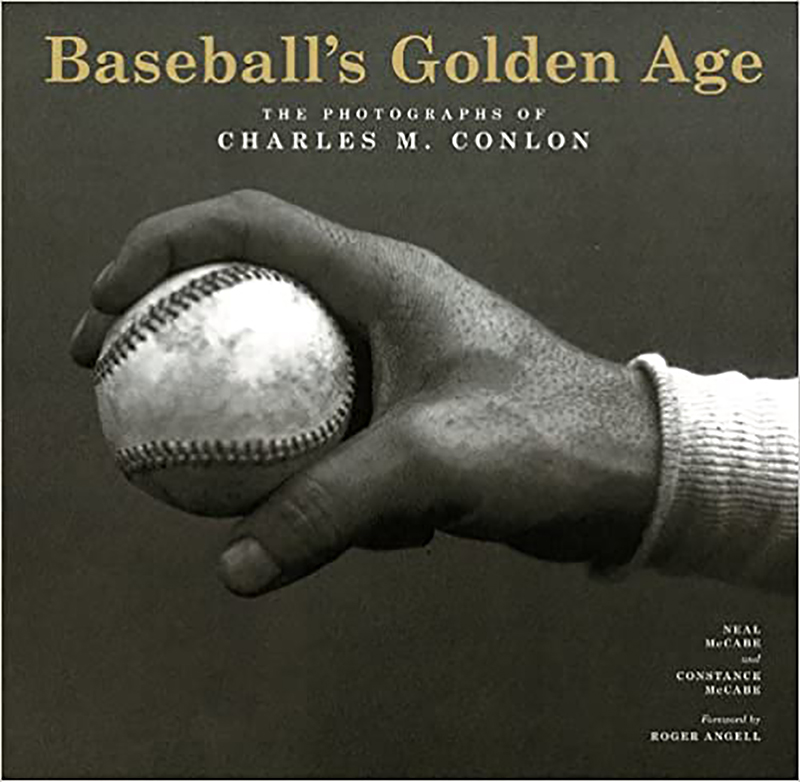 By Neal and Constance McCabe
Harry N. Abrams, 1993
One of the finest baseball photography books ever published. Dozens of player portraits, group shots, candid images, and posed photos — all reproduced from the original plates — picture the men who played baseball from 1904-1942. Not a lot of text, but what's there is clear, concise, and does the job effectively.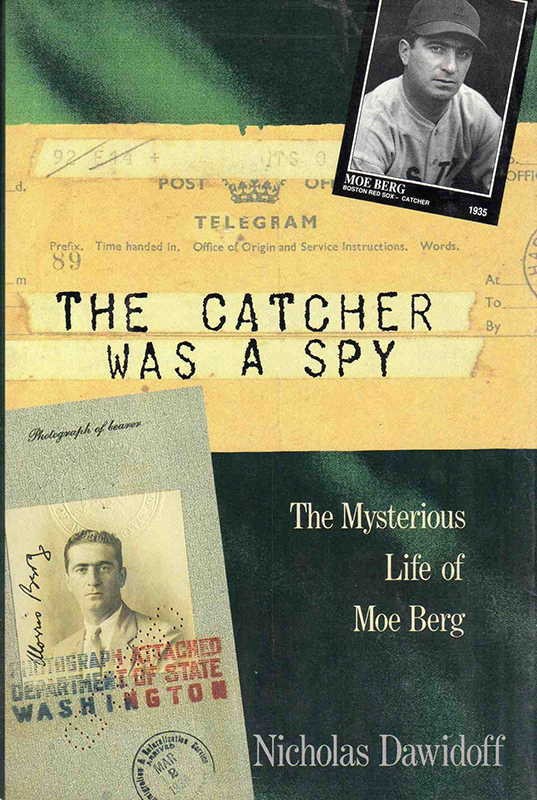 By Nicholas Dawidoff
Pantheon, 1994
Perhaps as definitive a biography of the enigmatic Moe Berg as there can be, given its subject. Nicholas Dawidoff portrays one of the most unusual men to ever don flannel.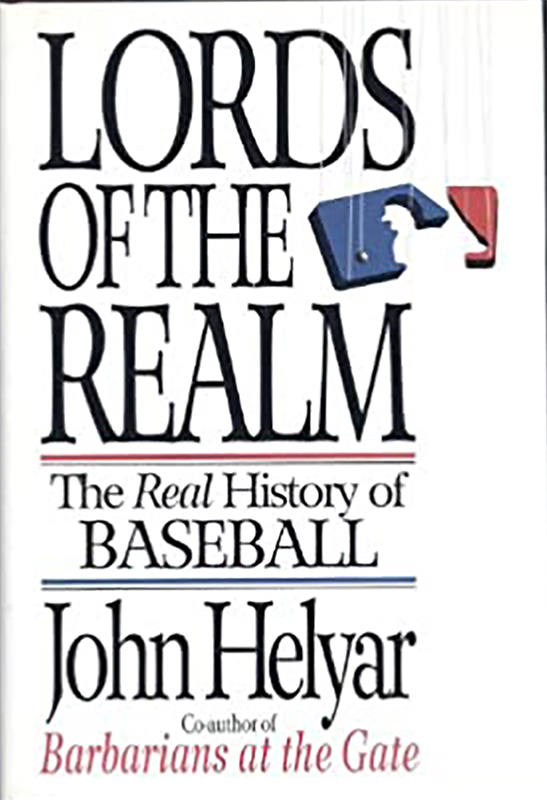 By John Helyar
Villard, 1994
The most complete history of the turbulent labor-management relations that influenced and frequently distracted the game between the late 1960s and the lead-up to the 1994 strike. Exhaustively researched, it includes interviews with hundreds of first-hand participants on all sides.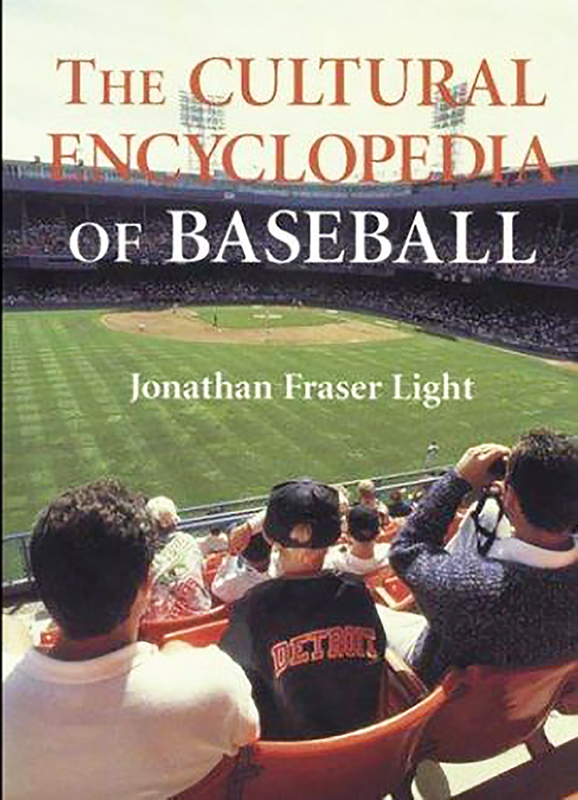 By Jonathan Fraser Light
McFarland & Co., 1997
A must-have addition to the baseball reference library, it is an amiable companion to Paul Dickson's The Dickson Baseball Dictionary or Peter Morris's A Game of Inches. Even casual fans will enjoy learning hundreds of tidbits about the whys and wherefores of the national pastime.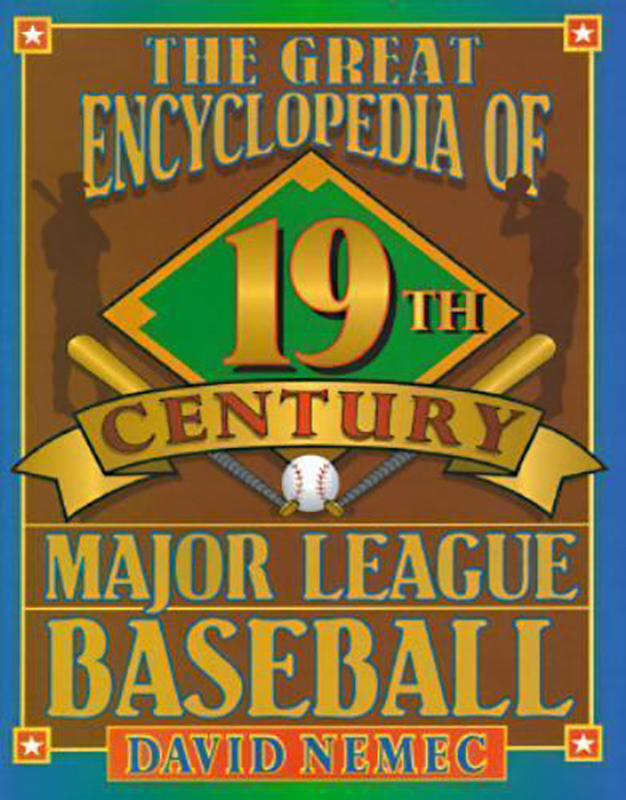 By David Nemec
Donald I. Fine, 1997
David Nemec is a great historian of the old ball game. Through the thickets of accreted misinformation, he sees blazes of clear path. He sees the ghosts, puts flesh on their bones, and shares them, restored to life, with his lightly worn erudition. Nemec's other admirable works on the early game include The Beer and Whisky League and The Rank and File of 19th Century Major League Baseball.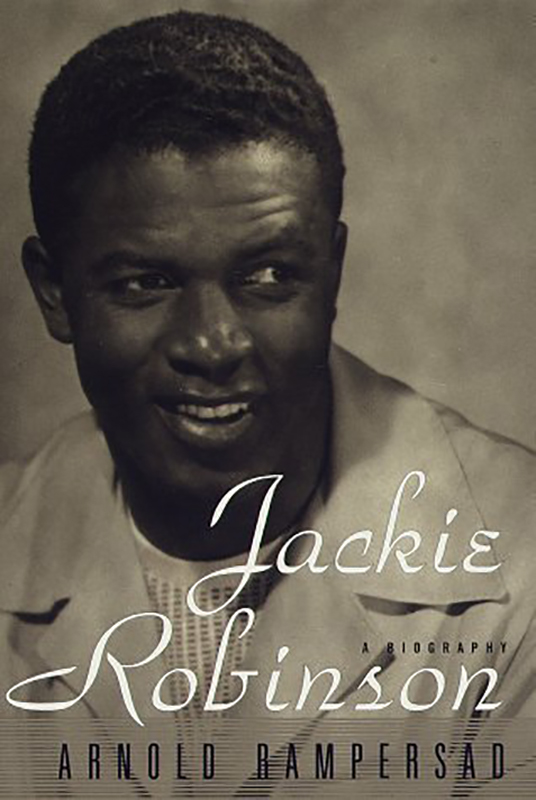 By Arnold Rampersad
Alfred A. Knopf, 1997
Sometimes it all works the way it should. Take an accomplished Professor of English and African-American Studies, ask him to research the life of baseball's most significant, give him unprecedented access to the private and personal papers of the player, and allow him to interview any and everyone who might be relevant. The result is this factual, thoroughly documented, and readable biography.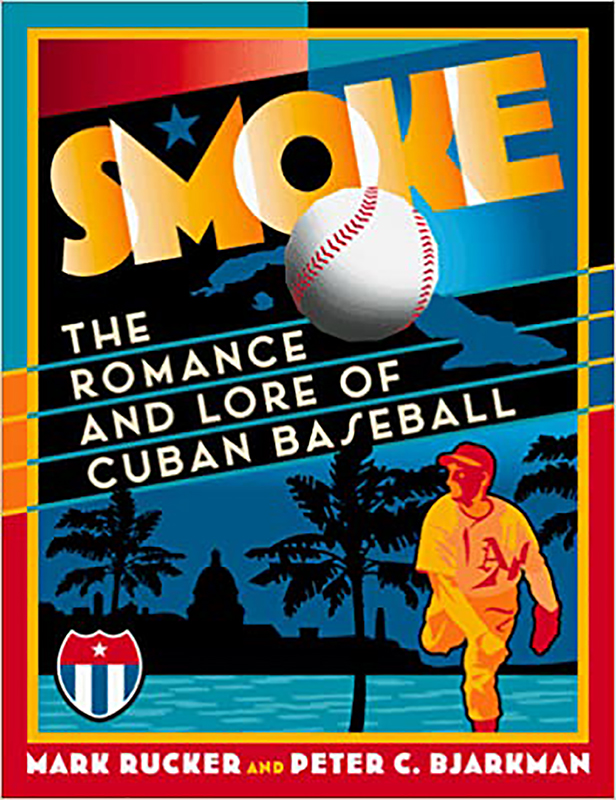 By Mark Rucker and Peter C. Bjarkman
Total Sports, 1999
A lavishly illustrated and researched history of Béisbol Cubano, with statistics, tales, and much memorabilia.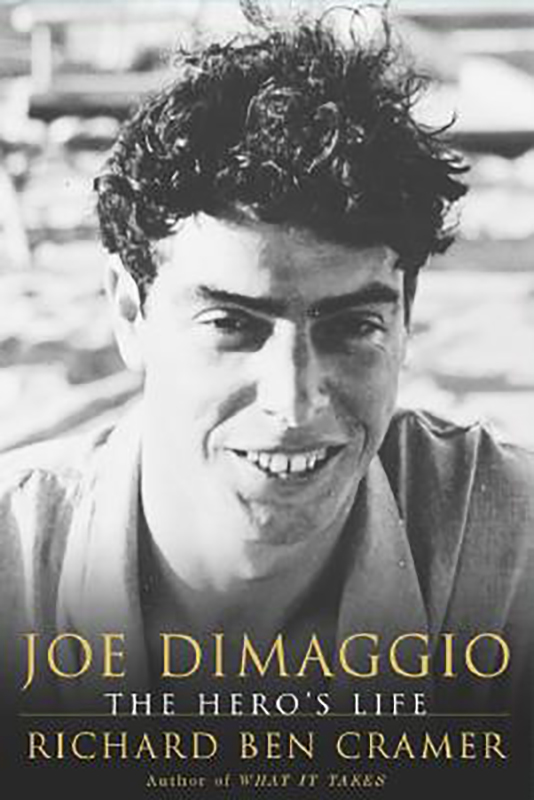 By Richard Ben Cramer
Simon & Schuster, 2000
If Frank Deford's Everybody's All-American is the best fictional account of the effects of sports superstardom on a man's life, then this biography is the most vivid depiction of its impact on an actual professional athlete. Through seven decades, he chronicles DiMaggio's efforts to maintain personal dignity on his own terms. While fame seemed to exaggerate many shortcomings, the book reveals his genuine and common human decency.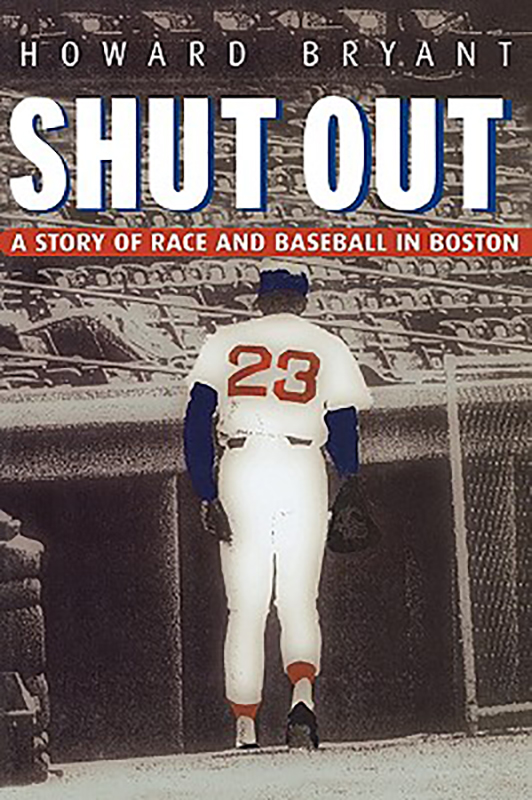 By Howard Bryant
Routledge, 2002
This is the story of the African-American experience in Boston, through the eyes of one of its greatest institutions, the Boston Red Sox. The muddled and contentious history between the club and the Black community, in which Boston's Black citizens have always felt a certain hostility toward and distance from the Red Sox while the club has been frustrated that its best efforts for outreach have been received with lukewarm enthusiasm.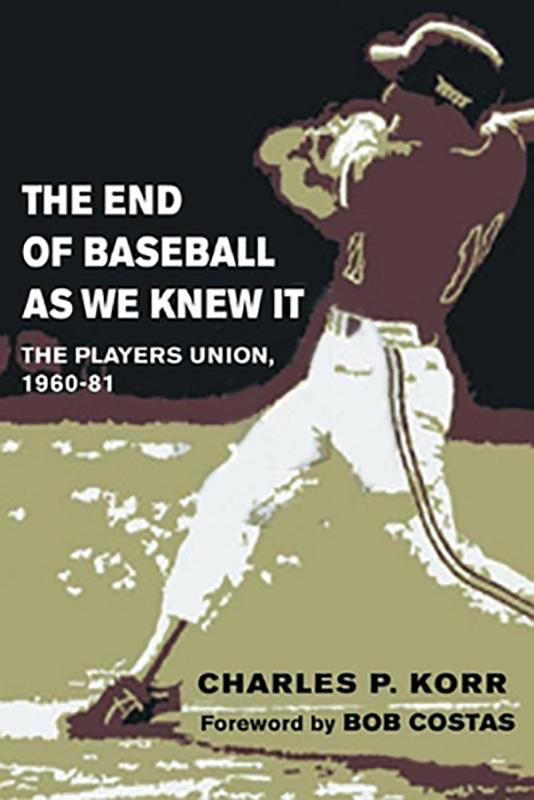 By Charles P. Korr
University of Illinois Press, 2002
Korr was given full access to the records of the Major League Baseball Players Association. He combined that with interviews and insightful analysis to produce a key volume in the history of baseball's labor wars of the late 20th century.
By Jane Leavy
HarperCollins, 2002
Until Dandy Sandy decides to finally write his own life story, this biography will be the standard other books will try to live up to. An excellent companion to Jane Leavy's other "boomer" tribute, The Last Boy: Mickey Mantle and the End of America's Childhood.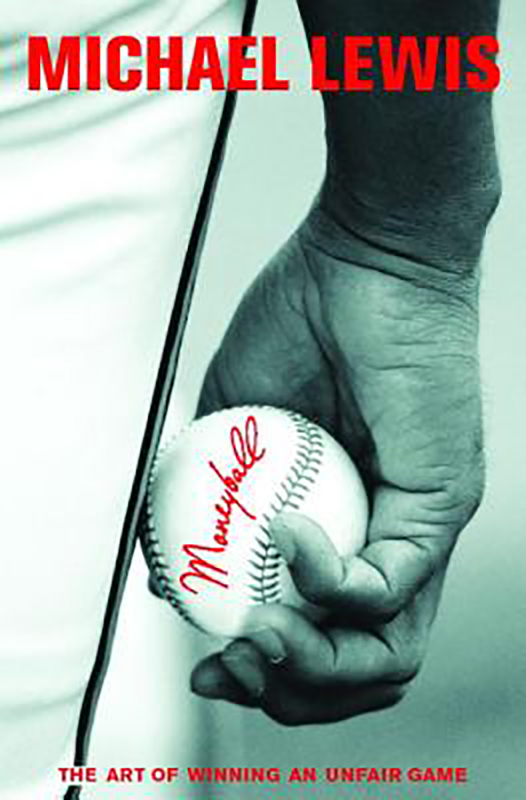 By Michael Lewis
W.W. Norton, 2003
The book that described to the general public a revolution that was already sweeping front offices across the game. It sparked a debate on analytics that continues among fans and players. The 2011 movie with Brad Pitt pushed the talk further.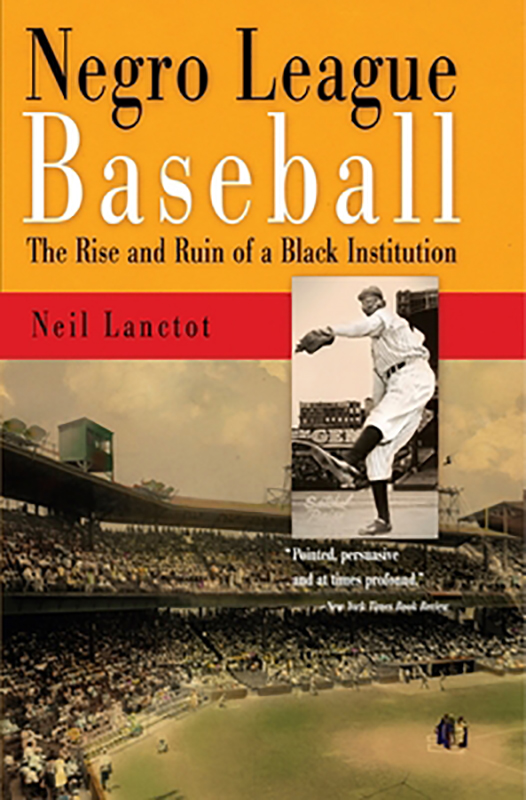 By Neil Lanctot
University of Pennsylvania Press, 2004
Lanctot's book provides a rarely seen look at the institution of Black baseball during its heyday. Impeccably researched, this book focuses on the finances, structure, and people involved in running the Negro Leagues.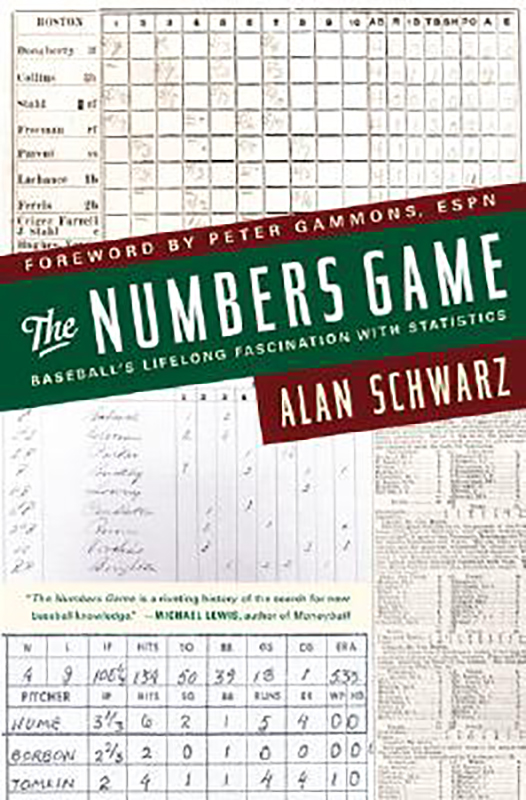 By Alan Schwarz
Thomas Dunne Books/St. Martin's Press, 2004
More than just a history of how baseball statistics spun out into seemingly endless refinements, Schwarz tells the story of the men behind the innovations. He profiles the giants of the movement — Henry Chadwick, Allan Roth, Pete Palmer, David Neft, Bill James — but also those whose names you may not know but whose work you certainly do.
By David Block
University of Nebraska Press, 2005
Picks up where Robert Henderson left off with Ball, Bat and Bishop in 1947. Block found a 1796 German text that had never been translated into English, including the rules and diagrams for "das Englische Base-ball." His examination of baseball's origins extends to games like rounders and stoolball, and is truly a classic in its field.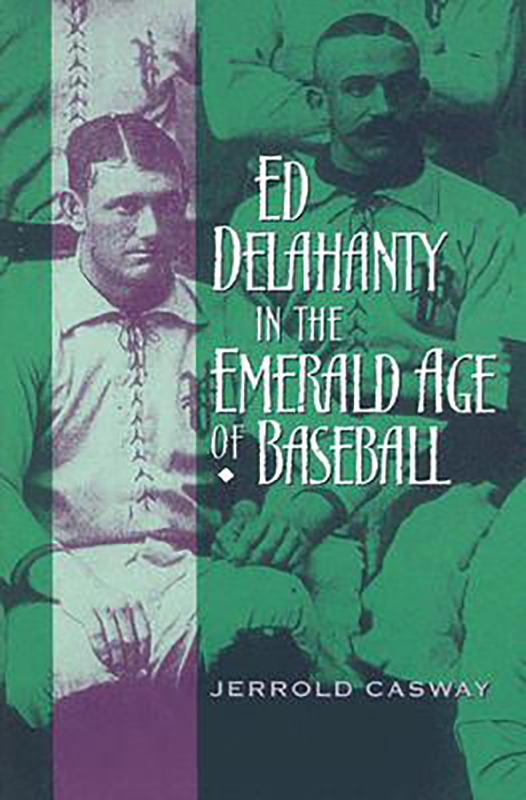 By Jerrold Casway
Notre Dame Press, 2005
This is more than a superbly documented individual biography, although it is certainly that. Casway has written an excellent cultural biography of the substantial Irish influence on baseball – and by extension on America – during the final decades of the 19th century.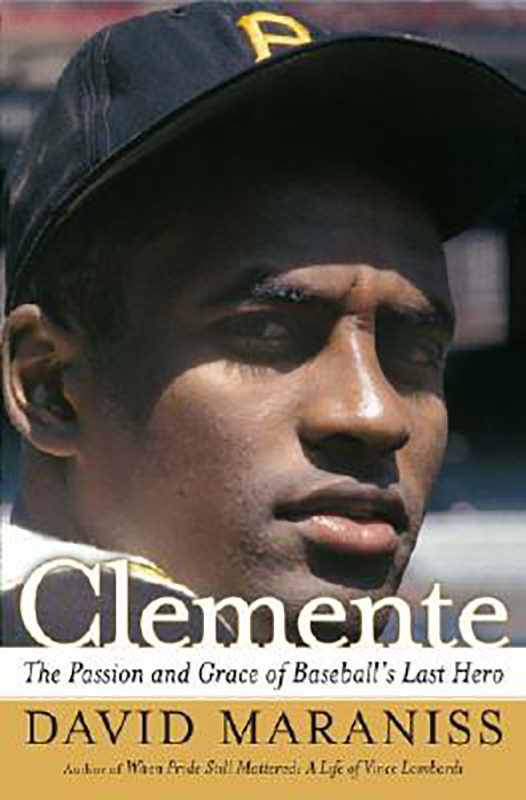 By David Maraniss
Simon & Schuster, 2006
David Maraniss is one of the finest biographers of his generation. His rendering of Roberto Clemente is a portrait of a man-in-full, taking him from his childhood in the sugar fields of Puerto Rico to baseball stardom in Pittsburgh to his untimely death bringing supplies to earthquake victims in Nicaragua.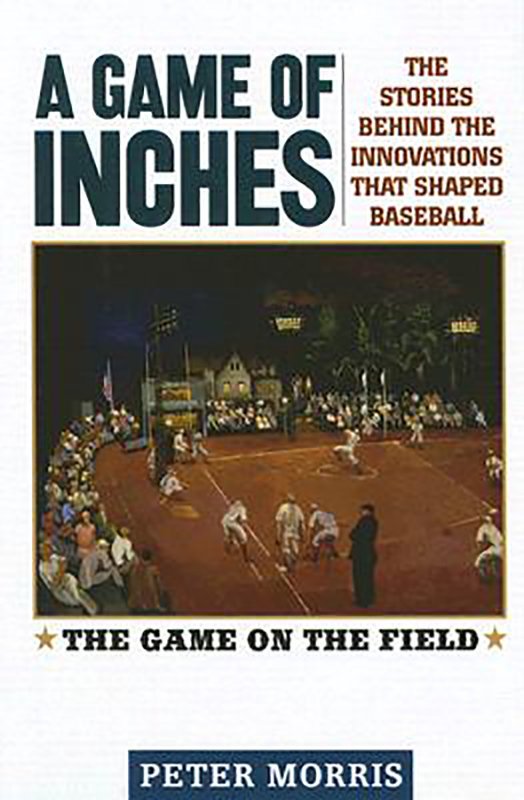 By Peter Morris
Ivan R. Dee, 2006
Peter Morris' two-volume set reads like a biological classification system (but a lot more fun) as it delves into the minutia of every aspect of the game, from the introduction of turnstiles at the ballpark to the cultural history of facial hair.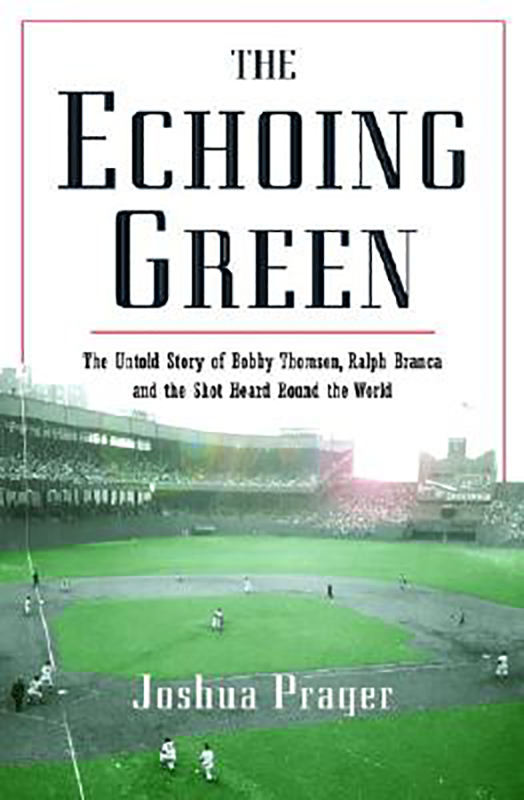 By Joshua Prager
Pantheon, 2006
"The Giants Steal the Pennant! The Giants Steal the Pennant!" Russ Hodges did not call Bobby Thomson's home run that way, but in this meticulously researched book, Joshua Prager does. Pitcher Ralph Branca was publicly amiable with Thomson, but secretly, he simmered in the knowledge that Thomson had taken advantage of stolen signs.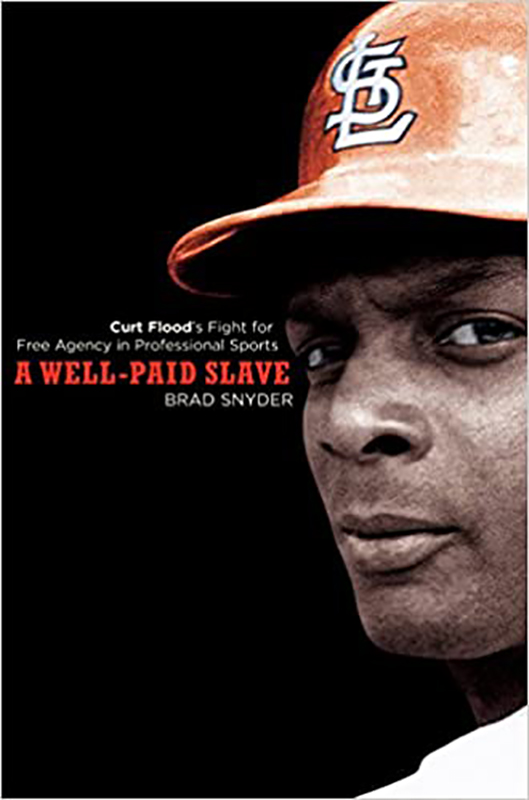 By Brad Snyder
Viking, 2006
Part economics, part legal history, and part biography, Snyder writes with a rare erudition that enables him to jump from contract law to the Cardinals' dugout to the popular culture of the moment without ever seeming out of his element.
By Lee Lowenfish
University of Nebraska Press, 2007
The life story of perhaps the game's most important and innovative executive spans more than half of twentieth-century baseball. Lowenfish explores the complicated personality who created the farm system, signed Jackie Robinson, and built championship teams in St. Louis, Brooklyn, and Pittsburgh.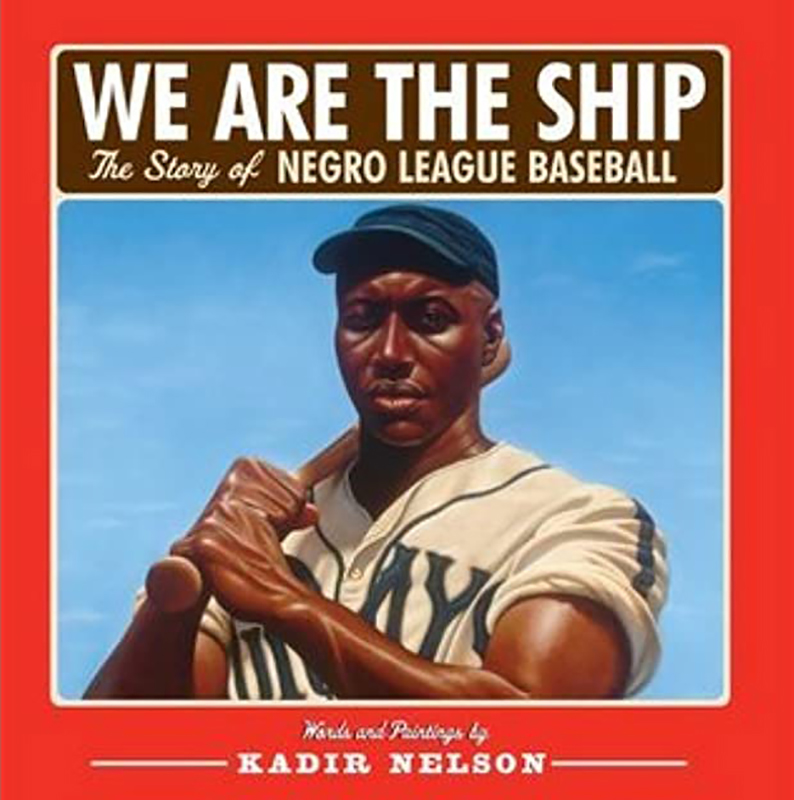 By Kadir Nelson
Little, Brown, 2008
Dramatic, evocative and beautiful paintings. There are more than player portraits here (though there are many of those), Nelson depicts game action, fans, and entire teams. Really and truly, the frontispiece image of Buck O'Neil will bring tears to your eyes. While the book was marketed, and may still be, as a "children's" book — there's nothing childish about it.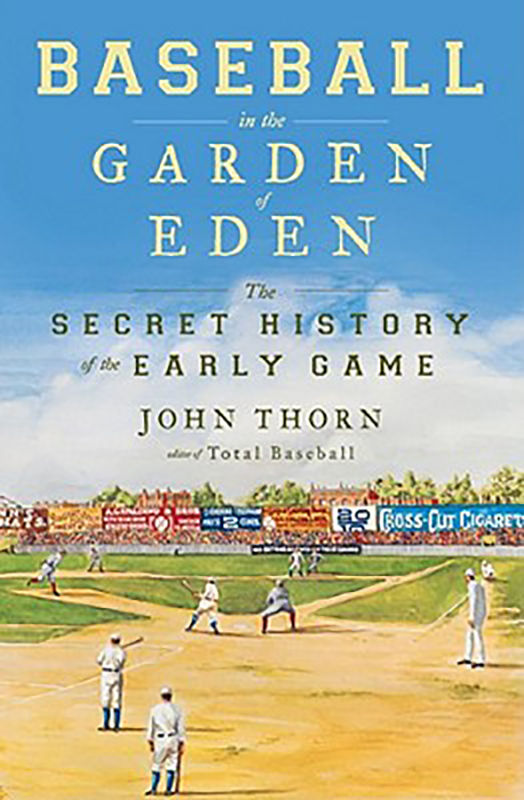 By John Thorn
Simon & Schuster, 2011
A most fitting offering from MLB's official historian, as he dispels the myth of Abner Doubleday as baseball's inventor. It reads like a detective's investigation as the author seeks to pin down the truth about how our favorite game came to be.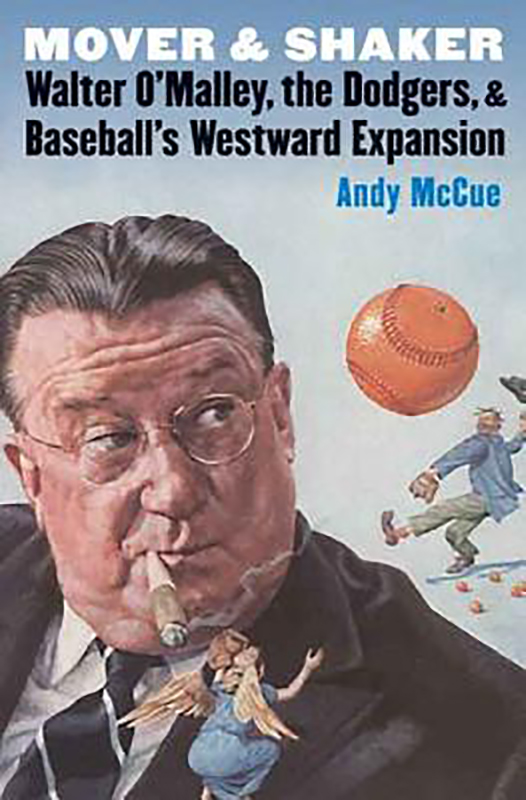 By Andy McCue
University of Nebraska Press, 2014
The definitive, balanced biography of one of the most controversial owners of the last century — the man who moved baseball across the country from Brooklyn to Los Angeles, strengthened an iconic Dodgers franchise, and gave his league thoughtful leadership for almost 30 years.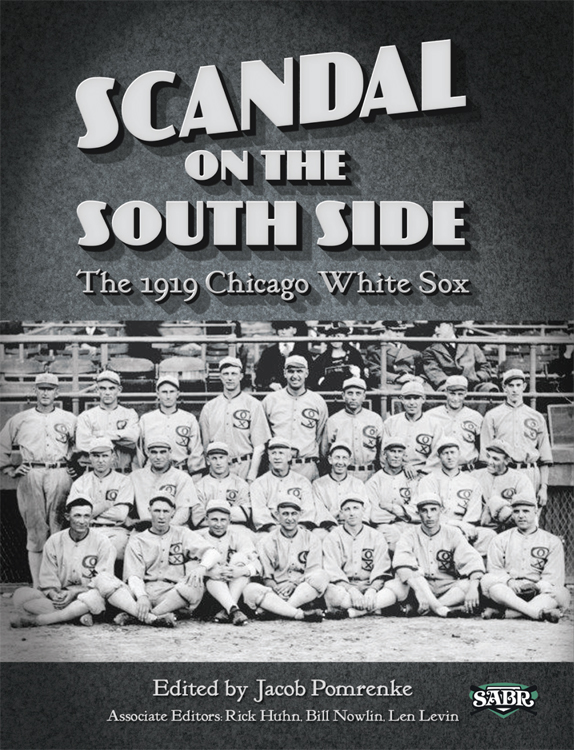 Edited by Jacob Pomrenke
SABR, 2015
The research behind this collaborative book from SABR's Black Sox Scandal Committee overturns the conventional narrative of the 1919 World Series fix, focusing on the background of both the crime itself and how it played out in courts and public opinion.
By James E. Brunson III
McFarland & Co., 2019
This three-volume set gives researchers a long sought-after comprehensive look at black baseball in the 19th century, providing records of every aspect of Black participation in the early history of the game. It's a home run that belongs on everyone's shelf.
Credits and Methodology: This list was produced in months-long voting and discussions among a dozen SABR members: Warren Corbett, Bill Felber, Steve Gietschier, Leslie Heaphy, Joanne Hulbert, Ron Kaplan, Larry Lester, Andy McCue, Bobby Plapinger, John Thorn, Clayton Trutor, and Gregory Wolf. SABR Board President Mark Armour asked McCue to lead the committee and he recruited the other members. An original list of 401 books was generated by nominations solicited through research committees and SABR-L. Rounds of voting and debate followed before settling on the final list. Throughout this process, no committee member was permitted to vote for or advocate for any of their own books.
---