SABR 50 at 50: Off-Field Moments
As part of SABR's 50th anniversary year, we present our selections for the most important off-field moments of the past half-century since SABR was founded in 1971.
In narrowing hundreds of options down to 50, we tried to remain cognizant of all of the other lists we have presented over the past year as part of this golden anniversary series. We have published an entire list on the evolution of baseball analytics and another for off-field figures; accordingly, we wanted to minimize overlap so we could spread the attention around.
We are aware there are many, many other important moments or days that could, and perhaps should, be included here. It was a very eventful past 50 years. We expect the next half-century to be just as eventful.
We invite you to read the list and the short description for each of the moments included. Click on the title to read stories from the SABR Research Collection or other baseball authors about these events.
— Compiled by Mark Armour and Dan Levitt, with fact-checking assistance from Carl Riechers
---
Satchel Paige's belated Hall of Fame induction in August 1971 was a significant step in the recognition of the greatness of the Negro Leagues and its players. Witnessing Paige's induction were 16 men who had come to Cooperstown to formally create the research organization that became known as SABR. In the next five decades, SABR members would create a Negro Leagues research committee, publish countless books and articles devoted to the great segregated Black baseball leagues, and host the annual Jerry Malloy Conference.
After nearly three years of litigation, New York's Court of Appeals affirmed a lower court ruling that minor league baseball could not ban Bernice Gera from umpiring based on her gender. Gera had graduated from umpire school in 1967, but was barred from umpiring a game in the New York-Penn League before she could make her debut. After the court ruling in January 1972, Gera signed a contract on April 12, and her only professional game took place on June 24 at Geneva, New York.
In the early days of the players' union — which took its current form with the hiring of Marvin Miller in 1966 — the Pension and Benefits Plan was negotiated on a different schedule than the Collective Bargaining Agreement (which deals with player contracts). The first significant labor impasse came in April 1972 when the players demanded an increase in the owner's contribution to their pension plan. After 13 days, and 86 games lost, the owners agreed to an additional $500,000 per year.
After his October 1969 trade from the Cardinals to the Phillies, in January 1970 Flood filed suit against Major League Baseball in federal court. Flood lost his trial, lost on appeal, and finally lost a 5-3 Supreme Court decision that was handed down on June 19, 1972. But the players made two significant gains: the owners' concession in court that the reserve clause was a matter for collective bargaining; and the support of many serious commentators who were convinced by Flood's arguments.
The shocking news began spreading on New Year's Eve of 1972: the great Roberto Clemente died at the age of 38 when a cargo plane in which he was traveling crashed off the coast of Puerto Rico. The fact that he was part of a relief mission, sending supplies to aid victims of an earthquake in Nicaragua, only added to his legacy as a beloved humanitarian.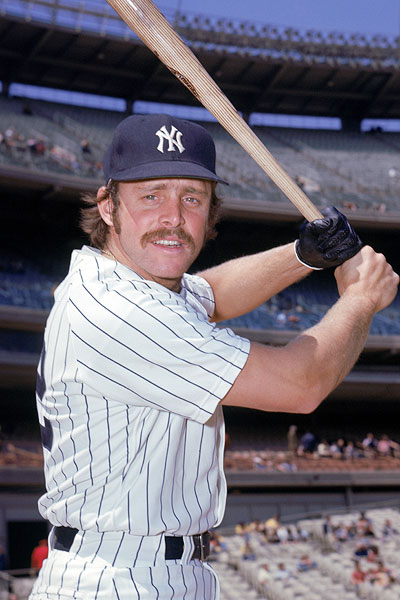 After four years of experimentation in various minor leagues, the American League agreed to a three-year trial of the designated hitter. After the experiment increased offense and attendance, the AL decided to make the rule permanent, leading to 48 years (and counting) of arguing among baseball fans.

The 1973 Basic Agreement called for binding salary arbitration, the most far-reaching change to date in the negotiations between the players and owners. The agreed-upon procedure, whereby each side offered a salary, and a neutral arbitrator had to choose one or the other, is unchanged today. In the early days there were generally a few dozen cases heard, and even the player "losses" involved such big raises that the procedure drove salary increases.
Hunter, the reigning AL Cy Young Award winner, had been declared a free agent by an arbitrator after Oakland Athletics owner Charles Finley failed to make a prescribed annuity payment. This was two years before widespread free agency, and the frenzy that accompanied Hunter's availability revealed what the reserve clause was costing the players. Hunter signed for $3.2 million over five years, more than three times higher than any contract in history.
Robinson was nearing the end of a great Hall of Fame career as a player when Cleveland named him the first Black manager in American League history. On April 8, 1975, he managed his first game and hit a home run in his first at-bat on Opening Day at Cleveland Stadium.
Pitchers Andy Messersmith (Dodgers) and Dave McNally (Expos) played the 1975 season without signing their contracts, then filed a grievance with baseball's arbitrator, Peter Seitz, claiming that the standard reserve clause no longer bound them to their clubs. On December 23, Seitz upheld their grievances, making them free agents. The subsequent 1976 CBA codified a procedure for free agency for the first time.
On December 17, Atlanta Braves owner Ted Turner began distributing via satellite his WTCG station's signal to several cable providers throughout the country, making Braves games available nationally beginning in 1977 on a channel that became known as TBS. Many other "superstations" eventually followed suit, including WGN (Cubs), WPIX (Yankees), and WOR (Mets), and broadcast games nationally into the 1990s.
Sports Illustrated reporter Melissa Ludtke filed suit after she was not allowed to enter the Yankees locker room during the 1977 World Series. The court ruled in Ludtke's favor — that the "denial of equal access placed female reporters at a severe competitive disadvantage."
The free agency of Pete Rose, arguably the most celebrated player in the game, led to a frenzy of activity. Rose met with Braves owner Ted Turner, Royals owner Ewing Kauffman, Cardinals owner Gussie Busch — who reportedly offered $500,000 per year plus a beer distributorship — and Pirates owners John and Dan Galbreath. Rose preferred Philadelphia and signed for $3.2 million over four years, the largest contract in professional sports up to that time, just above the $800,000 earned annually by NBA star David Thompson.
Allan Simpson launched a new magazine, originally titled All-America Baseball News, with University of Arkansas outfielder Kevin McReynolds on the cover of the February 28, 1981, issue. Later renamed Baseball America, the publication focused on prospects, scouting, the minor leagues, amateur baseball, and the draft. The magazine helped foster a growing interest in the scouting, development, and ranking of younger players that could one day become major-league stars.
In 1977, Epifanio "Epy" Guerrero, one of the great Dominican scouts, spent $9,000 on 18 acres of land and some cinder-block buildings outside of Santo Domingo. He built a ballpark and created a rudimentary baseball school for youngsters. Four years later, the Toronto Blue Jays began to fund the operation, expand it, and run it year-round. This humble facility became the prototype for baseball's massive expansion in the Dominican Republic.
This labor impasse lasted nearly two months, from June 12 to August 10, wiping out 713 regular-season games. At issue was the owners' demand for free agent compensation. When the impasse ended, the sides had agreed to an ill-considered compensation pool and an agreement to split the season in two and admit the division winners of each half of the season into the eight-team playoff.
Jerry Martin, Willie Wilson, and Willie Mays Aikens (all Royals) and Steve Howe (Dodgers) were suspended for the 1984 season because of their cocaine involvement, although the suspensions were later reduced. Vida Blue (Royals) eventually received the same punishment, and many others followed. These stories were part of a string of cocaine-related problems (arrests, jailings, suspensions, etc.) in baseball throughout the decade, famously culminating in several public testimonies during a 1985 trial in Pittsburgh.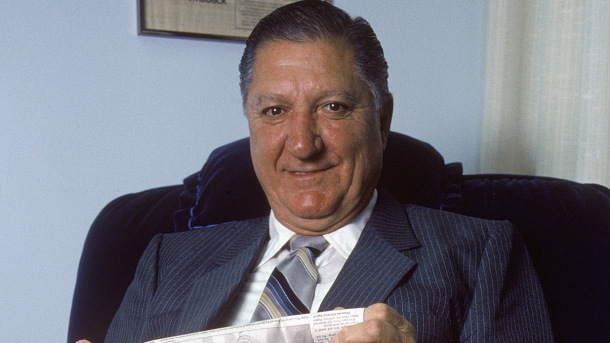 As part of the run-up to the 40th anniversary of Jackie Robinson's National League debut, Los Angeles Dodgers general manager Al Campanis was invited to speak about his late friend and former teammate on ABC's primetime news program on April 6. When host Ted Koppel asked about the paucity of African Americans in baseball management, Campanis suggested that Black candidates might not have the "necessities" to serve in those jobs. Other nonsensical comments followed and Campanis was fired two days later. He tried to explain that he had meant "experience," not "ability," but the damage was done. He never worked for a team again, and baseball continues to struggle with diversity in management.
After a suspiciously slow free agent market following the 1985 season, the MLBPA filed a collusion grievance which they ultimately won. The union filed similar grievances after the 1986 and 1987 seasons, and the owners eventually settled and paid $280 million in damages to the players. Additionally, several players who had gone through the free agent process in these years were given a fresh opportunity at free agency.
A year-long investigation, led by attorney John Dowd, turned up evidence of Rose's betting on baseball, which he vehemently denied. Nonetheless, Rose signed a deal on August 23, 1989, with Commissioner A. Bartlett Giamatti: Baseball would make no formal finding on the gambling charge and Rose agreed to be placed on the ineligible list, effectively banning him from playing or managing again. Although he has pleaded his case for decades — eventually admitting he had bet on the game — Rose remains outside of the sport he had once defined.
ESPN's four-year, $400 million rights package represented MLB's first national contract with a cable company, a controversial step at the time. ESPN was scheduled to show games four nights a week, totaling roughly 175 games each season over the contract. Cable TV would continue to grow in importance for baseball over the following decades.
After the fall of the Soviet Union in 1991, the Cuban economy collapsed and Cuban ballplayers began looking at the USA as a place to make a living. That summer, star pitcher Rene Arocha left the Cuban national team during a trip to Miami and soon signed with the St. Louis Cardinals. Several dozen players have followed — some with much more harrowing journeys — including brothers Livan and Orlando Hernandez, José Contreras, José Fernández, Aroldis Chapman, and 2020 AL MVP José Abreu.
After several decades of multi-purpose stadiums, many of them suburban, with artificial surfaces and enclosed roofs, the opening of Baltimore's Camden Yards ushered in a new era in ballpark design. The park was designed by HOK, with key contributions by Janet Marie Smith, then the Orioles' Vice President of Planning and Development. Many retro parks have followed, but few have matched the timeless brilliance of Camden Yards.

In the midst of extreme chaos and discontent, the owners had ceded significant governance power to an independent commissioner when they hired Kenesaw Mountain Landis in 1920. After 70 years of this basic structure, as they prepared once again to face off with the players union, the owners reclaimed control. They pushed commissioner Fay Vincent to resign on September 7, 1992, with an 18-9 no-confidence vote and installed Milwaukee Brewers owner Bud Selig as interim commissioner.
Baseball seasons had twice been marred by player strikes — in 1972 and 1981 — but both times the union and owners managed to come to terms in time to finish off a season, however spoiled one might consider them. The 1994 strike began later, on August 12, and after five weeks MLB's acting commissioner Bud Selig pulled the plug on the season. The strike did not end until April 3, 1995, with regular-season games finally resuming on April 25.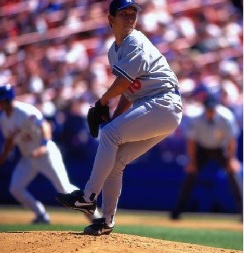 Nomo became the first Japanese player to play in the US in 30 years when he joined the Los Angeles Dodgers in 1995. Nomo's success — he became an immediate sensation and was named NL Rookie of the Year — led to increased interest among Asian players in coming to the US and among MLB teams to find the next Asian pitching phenom. Six years later, Japanese outfielder Ichiro Suzuki became the first star position player from Japan.
A venture between Fox Sports and Liberty Media's Prime Network launched Fox Sports Net, which rebranded Prime Network's seven regional sports channels and two others. FSN expanded quickly and soon became one of the leading outlets for baseball telecasts. As live sports programming grew in importance compared with network television, regional sports channels became a major source of revenue to the teams.
For the first time, the owners and players agreed to a luxury tax on team payrolls when the new collective bargaining agreement was signed in 1996. For every dollar spent over a defined threshold, the team would pay an additional amount to MLB. The tax was renamed the Competitive Balance Tax in the 2002 CBA. Over time, graduated penalties have been introduced for exceeding certain thresholds.
In the middle of the feel-good quest of Mark McGwire and Sammy Sosa to break Roger Maris's single-season home run record, Associated Press reporter Steve Wilstein noticed a bottle of "Andro" on the top shelf of McGwire's locker after a game on August 21. Although androstenedione has since been reclassified as a controlled substance, at the time it was a legal, over-the-counter supplement. Wilstein wrote a column stating what he saw and summarizing his findings, causing a short but intense dust-up. Commissioner Bud Selig later called this an important moment in his recognition of baseball's performance-enhancing drug issues.

MLB owners established the Blue Ribbon Panel on Baseball Economics to examine payroll disparity among teams and make recommendations on how to redress it. The panel consisted of four prominent citizens and considered only information supplied by the owners. In July 2000 MLB released the panel's report, concluding that a competitive imbalance existed between high and low payroll teams and that baseball needed drastic remedies. Recommendations included an increase in revenue sharing, an increase in the luxury tax, and the possible relocation, or elimination, of franchises.

Unhappy with MLB's attempts to combine the two leagues' umpiring crews and get them to call the same strike zone, but unable to strike because their CBA was in progress, union chief Richie Phillips talked 57 umpires into resigning to force new negotiations. When it became clear that MLB would not go along, there was a mad scramble to rescind. In the end the union collapsed, a new union was created, and MLB accepted 22 of the resignations. Some of these were eventually rehired (with no back pay) but many never umpired again.

After 124 years (National League) or 99 years (American League), the two major leagues ceased to exist as organizational entities. The last remaining powers of the leagues — including scheduling, control of separate umpiring staffs, and player discipline — would henceforth come under the commissioner's office.

Originally formed as a way to consolidate team ticket sales and websites, MLB Advanced Media took off in 2003 with the launch of its MLB.TV streaming service that now broadcasts every baseball game over the Internet. In 2012, the MLB At Bat app became available for the iPhone and iPad, allowing subscribers to listen to or watch every MLB game on their device.
Although there have been many "record setting" contracts in baseball history, nothing has ever topped the impact of Alex Rodriguez's signing before the 2001 season. His 10-year, $252 million contract was more than double the total payout of Mike Hampton's 8-year, $121M deal with the Colorado Rockies, signed just one week earlier. After A-Rod was traded to the Yankees and opted out of his contract in 2007, Rodriguez broke the record again, signing a 10-year deal with New York for $275 million.
After being rumored for some time, baseball owners announced they had voted to contract two teams prior to the 2002 season, widely believed to be the Montreal Expos and Minnesota Twins. Ten days later a Hennepin County (Minneapolis) judge issued a temporary restraining order halting contraction of the Twins, at least through 2002. In the August 2002 CBA, the owners agreed to postpone the issue until 2006. The Expos played some home games in San Juan, Puerto Rico, before later moving to Washington, DC, in 2005.
About a half-hour after the second World Trade Center collapsed in New York City, Commissioner Bud Selig announced that the full slate of MLB games scheduled for that day would be postponed. This was the first time baseball had fully shut down since D-Day during World War II on June 6, 1944. The game went dark for six days, resuming on Monday, September 17. The lost games were made up and the postseason was pushed back one week.
In a bombshell exposé by SI's Tom Verducci, 1996 NL MVP Caminiti admitted his use of steroids—the first baseball player to publicly confess—while estimating that half of the players used them and revealing the abuse of other drugs, such as human growth hormone (HGH) and various stimulants. Combined with later events, this story provided overwhelming momentum toward drug testing. A couple of weeks later the US Senate held hearings on steroid use in baseball.

First introduced after much wrangling in the 1996 collective bargaining agreement, revenue sharing was instituted under various formulas that changed annually. In 2002, the concept was further formalized and increased to 34% of local revenues. It has continued to increase since, paid and distributed under increasingly complicated formulas.
After a year of investigation, federal law enforcement agents raided the Bay Area Laboratory Co-Operative, a company run by Victor Conte that supplied performance-enhancing drugs to world-class athletes. The evidence obtained in the September 3, 2003, raid led to a grand jury investigation in which a number of baseball players linked to the facility were called as witnesses, most notably Barry Bonds, Gary Sheffield, and Jason Giambi. The investigation highlighted the rapid innovation in PED technology and the sophisticated administration of their use with substances such as "the cream" and "the clear."


Under pressure from all sides, including the US Congress, the MLB players union agreed to anonymous survey testing for PEDs in 2003. If more than 5 percent of players tested positive, mandatory drug testing would begin in 2004 with associated disciplinary actions imposed for failed tests. On November 13, 2003, the testing results were announced, and the threshold was exceeded to begin mandatory drug testing.
The first of what has become an annual celebration to mark the anniversary of Jackie Robinson's 1947 debut with the Dodgers. By the start of the 21st century, the number of Black players playing in the majors was in rapid decline. Despite the recognition, it has not recovered and there remains an under-representation of Blacks in manager and front office roles, as well.

After a year of debate, several high-profile scandals, and new pressure from Congress, the two sides agreed to random drug testing and penalties: a 10 day suspension for a first offense, then 30, then 60. In November these penalties were increased to 50, 100, and "permanent". Subsequent agreements have made them still harsher, as well as adding more drugs to the banned list.

Modeled after soccer's World Cup, the inaugural event involved 16 teams and 39 games over 18 days, culminating in Japan's victory over Cuba on March 20 at San Diego's Petco Park. There have been four tournaments thus far — the 2021 event was canceled due to COVID-19 — and it has grown into a wildly popular international tournament, if less so in the US. The Americans' first WBC championship in 2017 brought new hopes that fan interest would rise for the next event, now planned for 2023.
In hopes of bringing some closure to the steroid controversy, in March 2006 Commissioner Bud Selig engaged former US Senator George Mitchell to conduct an internal investigation around PED usage. The union advised players not to cooperate because of concerns about how their testimony could be used. When released in December 2007, the report did not bring closure. Of the 89 named players, most of those not already public came from ex-Mets clubhouse employee Kirk Radomski and athletic trainer Brian McNamee. After its release, much of the attention centered on one new name — Roger Clemens — who stridently denied McNamee's accounts of injecting him with steroids.

Commissioner Bud Selig approved the use of instant replay "on a very limited basis" on August 25, and it was used just five times over the final five weeks of the 2008 season. At first, replay was used only for home run calls — to determine fair/foul balls, fan interference, or over/under the line — but it has been expanded several times since.
In December, the Miami New Times reported that a number of star players had been receiving PEDs from Biogenesis, a Florida-based anti-aging clinic. After an investigation, MLB handed down suspensions to 14 players associated with Biogenesis: twelve were given 50-game suspensions and one a 65-game suspension. The Yankees' Alex Rodriguez chose to contest the issue. Over the next twelve months, MLB and Rodriguez spent millions of dollars in a murky, convoluted, highly contentious struggle, culminating in a record 211-game suspension for Rodriguez (later reduced in January 2014 by an arbitrator to a full-season 162 games.)

In November 2019, Ken Rosenthal and Evan Drellich of The Athletic reported on the Astros' plan to steal signs using electronic means, prohibited under MLB rules. According to Commissioner Rob Manfred's follow-up investigation, beginning in 2017 team employees used a monitor near the dugout that showed a video feed of opposing catchers' signs. The sign was passed along to Astros hitters by banging a trash can. The only three people directly punished by the commissioner were GM Jeff Luhnow, manager A.J. Hinch, and bench coach Alex Cora, all of whom were suspended for the 2020 season. The Astros organization was also fined and lost draft picks.

Baseball, like the rest of the world, spent months trying to get a handle on the extent of the COVID-19 crisis. After NBA star Rudy Gobert tested positive for the novel coronavirus on March 11, nearly every professional and amateur sporting event shut down by the end of the week, including MLB's spring training. The regular season was delayed for four months, until a strange Opening Day — without any fans in the ballpark — resumed on July 23. While some teams experienced viral outbreaks, postponing games and requiring many doubleheaders, a 60-game season and four rounds of postseason were successfully completed by October in a year we hope never to repeat.

The construct of Organized Baseball — with historically independent minor leagues tied to Major League Baseball through a professional development agreement — ended in 2020, a season in which no minor-league games were played due to the global COVID-19 pandemic. Beginning in 2021, the affiliated minor leagues were reduced to 120 teams, four per major-league franchise, and the leagues themselves were reconstituted. The replacement leagues were given geographic designations and are now run from the MLB offices.

Kim Ng spent nearly three decades in the game before finally getting her shot at Miami's top front office job. She began her career as an intern with the Chicago White Sox before a stint in the American League office, followed by senior roles in the front offices for the Los Angeles Dodgers and New York Yankees. Before she was hired by the Marlins, Ng served as MLB's Senior Vice President of Baseball Operations.