SABR 50 at 50: Greatest Games
As part of the SABR 50 at 50 project to commemorate the organization's fiftieth anniversary, we offer 50 of the greatest games played over the past 50 years.
A baseball game can be great for many reasons. It may be a high-stakes game in September or October (or even November) that meets or exceeds the hype. It may be a mundane schedule-filler that distinguishes itself with a special individual or team performance. A game's context — from capping an unexpected championship run to breaking a shameful racial legacy — may elevate what is otherwise merely memorable to greatness. And sometimes off-field actors, including fans, medical professionals, baseball researchers, and team employees who green-light a postgame fireworks show even when the final out comes several hours after midnight, contribute to the flavor of a great game.
Of course, a game that is unquestionably "great" to one team's fans may represent unspeakable heartbreak for residents of another city — the thin line between the thrill of victory and the agony of defeat is often what makes baseball so compelling.
Baseball's official scorebook contains more than 100,000 major-league games from SABR's lifetime since 1971; minor leagues, amateur leagues, and international leagues have played countless more. This list strives to reflect all of the ways baseball games have been great during this time. Many received immediate recognition as being among the greatest ever; others gained significance over time.
As an overarching principle, this list favors excitement — an outcome in the balance until the final pitch, an individual's step-by-step triumph over challenging circumstances — over games merely featuring unusual or interesting occurrences. It aims to identify those games that, for whatever reason, fans and historians will still be talking about 50 years from now. Games already recognized in SABR's 50 at 50 Players and Records lists were, in general, excluded.
We invite you to read the list and the short descriptions of the games — stirring and surprising and joyful and crushing and bizarre alike. Click on the titles to read stories from the SABR Games Project or Baseball-Reference box scores for each game.
— Compiled by John Fredland, with Mark Armour, Gary Belleville, Kurt Blumenau, Thomas J. Brown Jr., Scott Bush, Dan Cichalski, Ray Danner, Gordon J. Gattie, Tim Hagerty, Andrew Harner, Chuck Hildebrandt, Mike Huber, Kevin Larkin, Len Levin, Madison McEntire, Bill Nowlin, Laura H. Peebles, Jacob Pomrenke, Cory Ritterbusch, Tom Schott, Steven C. Weiner, Gregory H. Wolf, and Jack Zerby.

---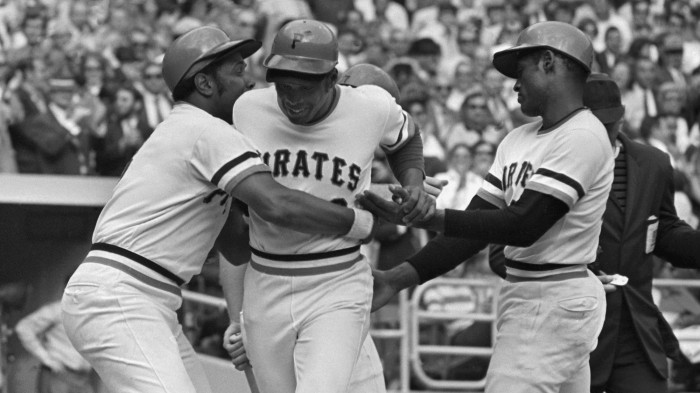 Stennett. Clines. Clemente. Stargell. Sanguillen. Cash. Oliver. Hernandez. Ellis. Twenty-four seasons after Jackie Robinson broke baseball's color line, the Pirates fielded the first all-Black starting lineup in the integrated major leagues. "Hey, Scoop, we've got all brothers out there," second baseman Dave Cash said to first baseman Al Oliver after they took the field. Pittsburgh's ground-breaking alignment beat the Phillies that night, and the Pirates went on to win the World Series in October.

In a sport dominated by warm-weather schools, Dave Winfield pitched and batted the University of Minnesota to within two outs of the College World Series final. But the Golden Gophers' 7-0 lead over the University of Southern California, built on Winfield's 15-strikeout, 1-hit performance, crumbled against an eight-run Trojan ninth. USC — featuring future major-leaguers Fred Lynn, Roy Smalley, and Rich Dauer — closed out its fourth consecutive CWS title a day later.

Frank Robinson ended one of baseball's most shameful legacies — no Black managers through 99 National League seasons and 74 American League seasons — when Cleveland named him player-manager in 1975. Still a power threat at age 39, Robinson selected himself as designated hitter on Opening Day and celebrated with his 575th career home run, leading the Indians to a win over the Yankees.

Cincinnati's Big Red Machine was four outs from winning the World Series against the Boston Red Sox when Bernie Carbo's pinch-hit homer knotted things up in the eighth inning. The drama escalated from there, continuing through midnight, sustained by game-saving defense from the Reds' George Foster and Boston's Dwight Evans. Red Sox catcher Carlton Fisk finally ended matters by willing his 12th-inning home run off Fenway Park's left-field foul pole, ensuring the game would be remembered as a classic, even after the Reds closed out the Series a night later.

Blowout scores accompany many of baseball's four-home-run days, but Mike Schmidt's biggest game was worth sticking around until the end. Schmidt's home runs in the fifth, seventh, eighth, and 10th innings turned an 11-run Phillies deficit into an 18-16 win over the Cubs — foreshadowing another Wrigley Field slugfest, three years later, when Schmidt's 10th-inning home run enabled the Phillies to escape with a 23-22 victory.

Tommy John went 21 months between starts for the Dodgers, hoping against hope that an experimental surgical procedure would restore his damaged left elbow. His second start back after Dr. Frank Jobe's so-called "Bionic Arm" surgery suggested he had a longer future in the game. John threw seven scoreless innings at the Astrodome — only to encounter an ace-level performance by J.R. Richard, who put up ten zeroes of his own, as Houston eventually won in the 16th.

For six weeks in the spring of 1976, a whisper spread through baseball and became a legend: the 21-year-old Detroit Tigers rookie known as "The Bird" who sprinted to the mound, did his own groundskeeping, and talked to the ball before pitching. The legend materialized before a national television audience on ABC's "Monday Night Baseball," when Mark Fidrych dazzled the pennant-bound New York Yankees and every fan at Tiger Stadium with a complete-game win. Fidrych's time in the limelight was sadly cut short, but greatness keeps its own timetable.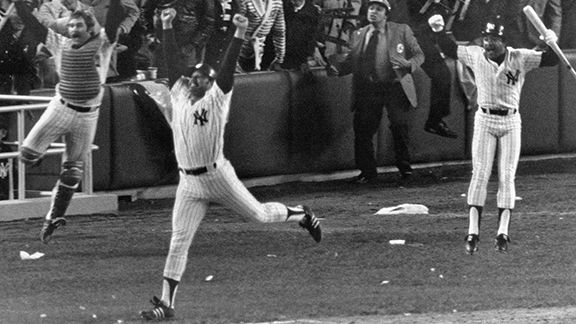 Yankee Stadium went dark for 11 postseasons in a row until October's thrills returned in Billy Martin's first full season at the helm of the Bronx Bombers. In Game Five of the AL Championship Series, George Brett's three-run homer tied the game in the eighth inning and it stayed that way until Chris Chambliss lifted Mark Littell's first pitch of the bottom of the ninth through the autumn air, over Hal McRae's glove, and into the bullpen to send New York back to the World Series. Fans swarmed the field and Chambliss, preventing their hero from touching home plate until after all had settled down.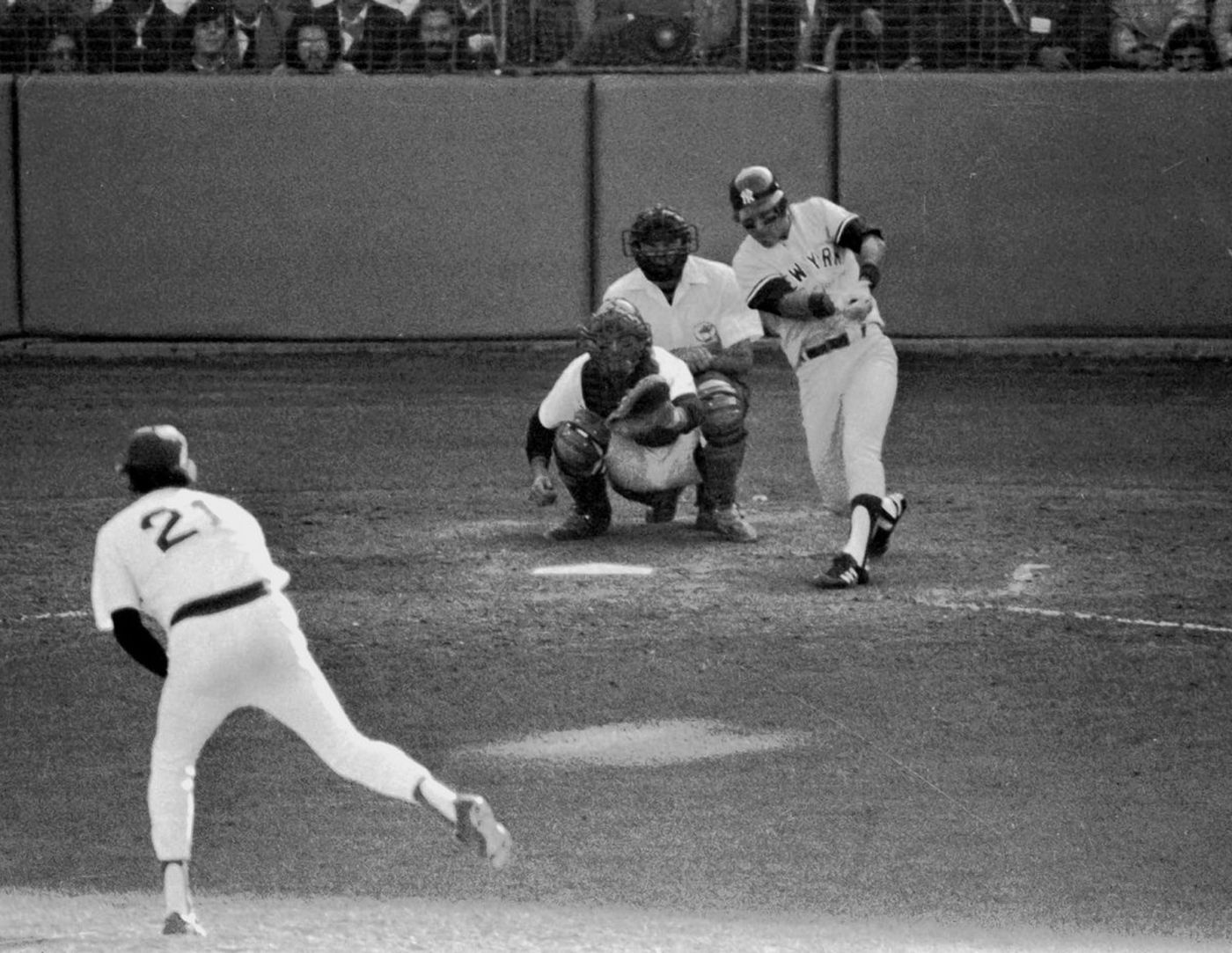 The Yankees' title defense was one of the weirdest in baseball history: their popular manager (Billy Martin) was fired in midseason, they overcame a 14-game deficit in July, they squandered their own 3½-game lead in September, and their deposed closer (Sparky Lyle) wrote it all down in a bestselling book, The Bronx Zoo. The regular season ended with the Yankees tied with the rival Boston Red Sox for the AL East lead, forcing a one-game playoff to decide the division. Seven outs away from elimination, weak-hitting Bucky Dent hit a shocking home run over the Green Monster at Fenway Park to put the Yankees ahead for good. Goose Gossage closed it out and sent New York back to the postseason and, eventually, a second straight World Series crown.

"Unreal!" exclaimed a Sports Illustrated cover in May 1981, as 20-year-old Dodgers rookie Fernando Valenzuela threw seven complete games and posted an 0.50 ERA over his first eight career starts. Valenzuela's 1-0 win over future Hall of Famer Don Sutton at the Astrodome serves as a definitive example of Fernandomania: 11 strikeouts and six runners stranded in scoring position in another complete game. The sweet-swinging pitcher even knocked in the game's only run with an RBI single off Sutton. That fall, he helped carry the Dodgers to a World Series championship.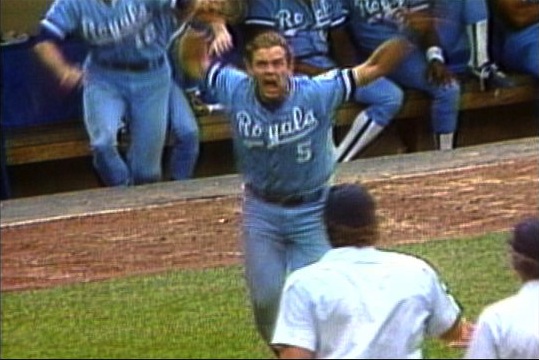 Rule 1.10(b), regulating a batter's use of pine tar, languished in obscurity until George Brett's two-out, ninth-inning home run off Goose Gossage transformed a one-run Yankees lead into a 5-4 Royals advantage on a Sunday afternoon in the Bronx. Yankees manager Billy Martin alerted the umpires to Brett's excessive pine tar spread, and Brett was ruled out, erasing the home run and triggering one of the most memorable tantrums of the television era. The American League upheld the Royals' protest and Kansas City closed out its long-delayed win 25 days later.

After 17 innings without a decision, an American League curfew rule forced the White Sox and Brewers to adjourn for the night with the score tied 3-3. Resuming the following night, the teams played eight more innings before two future Hall of Famers ended it in the 25th inning: Tom Seaver pitched a scoreless top half in his first relief appearance in nearly eight years, and Harold Baines homered in the bottom of the inning, securing Chicago's 7-6 win in a record eight hours and six minutes of play.

Ryne Sandberg emerged as a star for the Chicago Cubs in the spring of 1984 on daytime cable TV with WGN, but his network performance on NBC's "Game of the Week" at the beginning of summer announced his arrival as one of the National League's top players for years to come. His ninth-inning home run off Bruce Sutter dramatically tied the game. After the Cardinals took the lead in the 10th, Sandberg's second home run off the St. Louis closer deadlocked it again. The Cubs finally won in 11 innings and had a signature game for their first postseason run in 39 years.

Heading to the bottom of the 18th inning, Atlanta-Fulton County Stadium had seen a cycle (by the Mets' Keith Hernandez), a game-tying home run in the 13th (by the Braves' Terry Harper), and more than two hours of rain delays. What happened after that separated this game from any other adventures in weird baseball: After giving up the go-ahead run in the top of the 18th to give the Mets an 11-10 lead, Braves relief pitcher Rick Camp shocked anyone still awake with a two-out, game-tying home run. The Mets scored five runs in the 19th and emergency reliever Ron Darling struck out Camp for the final out at 3:55 a.m. The Braves then woke up the city with a scheduled postgame fireworks display on what was now the Fifth of July.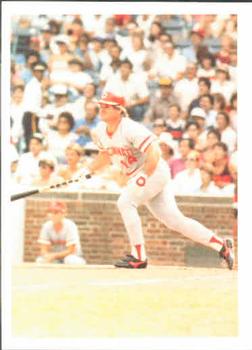 Images fill a carefully curated album: Pete Rose breaks Ty Cobb's hallowed hit record before an adoring home crowd, four years before scandal exiles the hit king to the game's fringe. However, real life is messier and more interesting. Years earlier, baseball researchers had discovered that two of Cobb's hits had been double counted, giving him a career total of 4,189 instead of 4,191 as was commonly believed at the time. The 44-year-old Rose, doing double duty as manager of the Reds, had unknowingly passed Cobb three days earlier when he inserted himself into the lineup at Wrigley Field and banged out career hits 4,190 and 4,191 before darkness ended the game — three years before Wrigley added lights — in a tie.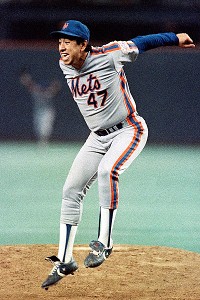 Both teams faced a must-win: an Astros loss meant elimination, but a Mets loss meant a date with dominant Houston ace Mike Scott in Game Seven of the NL Championship Series. New York kept this one going with a three-run ninth, then a Billy Hatcher home run pulled the Astros even in the 14th. Three more Mets runs in the 16th were decisive, but the high point of a thrilling October of Dave Henderson, Lenny Dykstra, and Bill Buckner wasn't over until Jesse Orosco threw his glove into the air to celebrate a final strikeout with the potential winning run on base.

In one of baseball's ugliest labor battles, team owners eventually had to pay $280 million for collusion over three consecutive free-agent markets in the late 1980s. One of the victims was future Hall of Famer Tim Raines, the National League's 1986 batting and on-base leader, who was forced to miss the first month of the following season before he returned to the Expos in early May. In his first game back, Raines showed a national television audience what it had missed. His fourth hit was a tie-breaking grand slam in the 10th inning, lifting Montreal over the defending world champion Mets.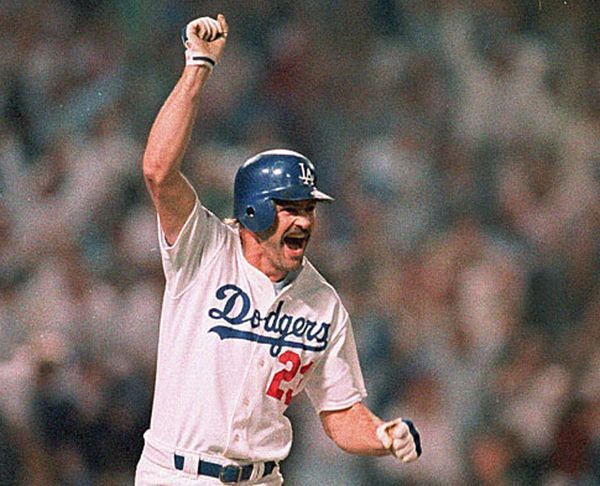 Kirk Gibson's hamstring and knee ailments kept him in the trainer's room for the first eight innings of the Dodgers' World Series opener against the mighty A's, who carried a 4-3 lead into the ninth. With a runner on and two outs, manager Tommy Lasorda summoned Gibson to pinch hit against future Hall of Fame closer Dennis Eckersley. Gibson hobbled up to the plate, worked the count full, and then somehow launched Eckersley's full-count backdoor slider over the right-field fence with a one-armed swing. He never batted again in the World Series, but that one swing was enough to help the Dodgers defeat the A's in five games.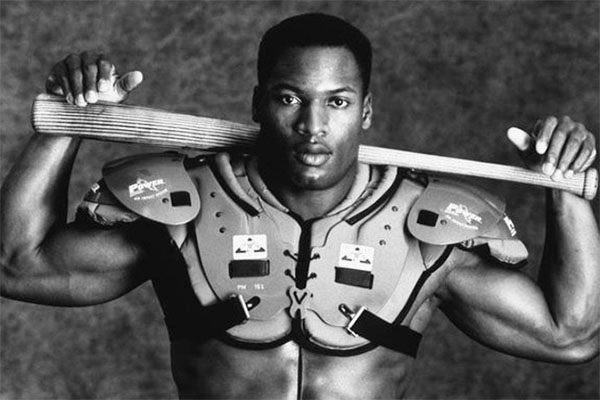 Bo Jackson's football resume already included a Heisman Trophy and a 221-yard rushing performance in the NFL. In baseball, the Royals outfielder was just getting started when he was voted to start his first MLB All-Star Game in Anaheim. Jackson announced his presence immediately, making a running catch in the top of the first inning and crushing a Rick Reuschel pitch 448 feet for a leadoff home run in the bottom half. Nike was ready to capitalize on Jackson's MVP-winning performance by debuting the first of a series of iconic "Bo Knows" commercials on national television during the Midsummer Classic.

"Some people think he's a Superman. But when a 44-year-old has to throw 75 fastballs, even Nolan Ryan's muscles can ache." Four months after his 44th birthday, Advil's most prominent pitchman threw 122 pitches and allowed no hits to a division title-bound Blue Jays team. Ryan struck out 16 Jays and allowed only two walks in completing his seventh career no-hitter, ensuring that the day's other major milestone — Rickey Henderson breaking Lou Brock's career record for stolen bases — would do no better than share the headlines.

Kirby Puckett's walk-off home run in Game Six guaranteed we would see the Twins and Braves again on Sunday night. In the winner-take-all finale, Jack Morris matched zeroes with young Braves fireballer John Smoltz as high-decibel crowd noise filled the Metrodome. Morris's 126th pitch finished off the Braves' 10th; five batters later Gene Larkin's single scored Dan Gladden with the run that delivered Minnesota's second World Series championship in five seasons and secured Morris's place in the Hall of Fame.

The Braves were on the verge of a massive postseason collapse, after squandering a three-games-to-one lead and scoring only one run with the bases loaded and no outs in the ninth inning of Game Seven of the NLCS. Trailing 2-1 and down to their final out, Braves manager Bobby Cox summoned seldom-used utilityman Francisco Cabrera to pinch-hit for reliever Jeff Reardon. Cabrera lined Stan Belinda's pitch into left field, David Justice scored the tying run, and Sid Bream slid in ahead of Barry Bonds' throw and Mike LaValliere's tag to clinch Atlanta's second straight NL pennant and make Cabrera one of baseball's unlikeliest heroes.

After making it to the major leagues despite missing his right hand, Jim Abbott's remarkable career smashed expectations and misconceptions, never more so than on this Saturday afternoon at Yankee Stadium. Over 119 pitches, Abbott induced groundout after groundout from Cleveland's lineup of rising stars until Randy Velarde and Don Mattingly teamed up to retire Carlos Baerga on a groundout to complete the no-hitter. "The last couple of innings, I had these huge goose bumps on my forearms, and the hair on the back of my neck was standing up," Mattingly said.

When Joe Carter batted against Philadelphia closer Mitch Williams in the ninth inning of Game Six, the Blue Jays were down by one run and two outs away from falling into a deadlock — in a series they had led three games to one, in a game they had led by four runs just two innings earlier. Carter ripped Williams' pitch over the left-field wall at the Skydome in Toronto, clinching the Blue Jays' second straight World Series title and giving Bill Mazeroski company on one of the sport's most hallowed lists.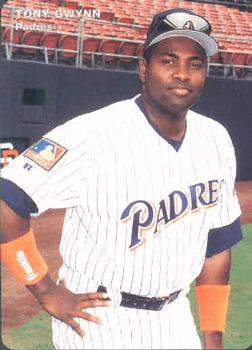 A month before a labor impasse between the players and owners shut down the season for good, baseball's best staged a gripping All-Star exhibition in Pittsburgh. Fred McGriff tied it with a ninth-inning home run off Lee Smith; an inning later, Tony Gwynn scored from first base on Moises Alou's double, giving the National League an exciting 8-7 win over the American League. The season's abrupt end in August left Alou's division-leading Expos and Gwynn's .394 batting average forever frozen in amber, but that night's action provided a reminder of what might have been.

With the Mariners facing rumors of relocation and a 12½-game deficit in late August, Seattle surged over the season's final six weeks and earned the first postseason berth in franchise history by beating the Angels in a one-game playoff to decide first place in the AL West. The magic continued in the 11th inning of Game Five of the AL Division Series against the Yankees. Edgar Martinez smacked Jack McDowell's split-finger fastball into the left-field corner, Joey Cora scored the tying run, and Ken Griffey Jr. came dashing around from first base, beating the relay throw to send the Mariners forward to the ALCS — and eventually, a brand-new, retractable-roof home in downtown Seattle.

Fifteen years after Fernandomania swept Los Angeles, the Dodgers added another pitcher with a distinctive delivery when Hideo Nomo arrived from Japan in 1995. Nomo's early years provided many memorable moments, but the height of his mastery came during his sophomore season. He took the mound in Denver's mile-high air, against a team that averaged more than eight runs per game at home, and held the Rockies hitless. A quarter-century later, it remains the only no-hitter ever pitched at Coors Field.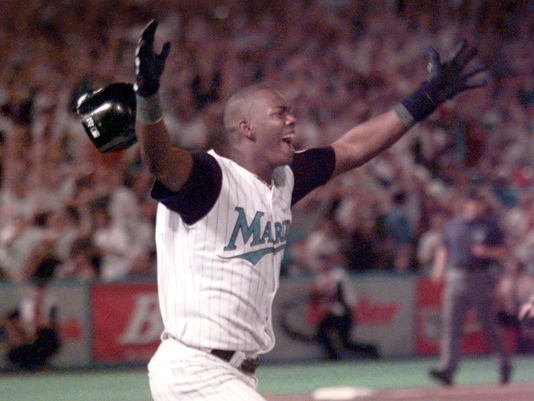 Cleveland was seeking its first championship in nearly five decades, while the Marlins' history didn't even extend back five full seasons. Cleveland took an early two-run lead, but Florida rallied to tie the game on a ninth-inning sacrifice fly by Craig Counsell — the only member of the Marlins' starting nine who would still wear teal by Opening Day 1999. In the bottom of the 11th, Counsell raced home to score the winning run on Edgar Renteria's single to give the wild-card Marlins their first World Series title, in a scene laced with as much joy and frustration as any in postseason baseball.

Kerry Wood's first four big-league starts provided little indication of what would happen in his fifth: one of the most dominating pitching performances the game has ever seen. Against an Astros lineup in the middle of an NL Central three-peat and featuring Craig Biggio, Jeff Bagwell, and Moises Alou, the 20-year-old Chicago Cubs rookie recorded a record-tying 20 strikeouts while yielding no walks and only a single hit. Wood stands alongside Roger Clemens (1986 and 1996), Randy Johnson (2001), and Max Scherzer (2016) in the record books, but for complete mastery his gem shines a little brighter.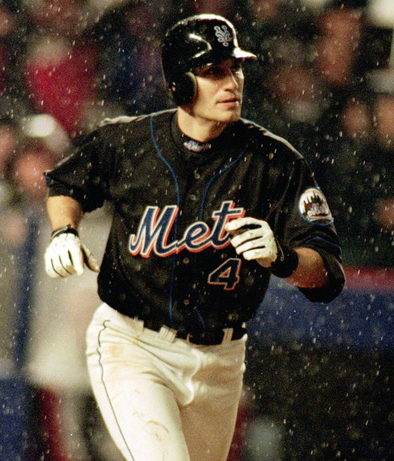 With the Braves one win away from the World Series, 15 pitchers took the mound at Shea Stadium, holding serve in a game tied from the fourth inning onward. Eleven innings of zeros later, Atlanta pushed across a run, only to see the Mets tie the game on a bases-loaded walk in their half. Robin Ventura followed by driving an apparent grand slam over the fence in right-center field — but his teammates mobbed him between first and second base, preventing him from scoring on the play. What would have been the first walk-off grand slam in postseason history was officially scored as an RBI single.

Already a single-name star in his home country, Ichiro Suzuki became the first Japanese position player to start in MLB when the Mariners signed him away from the Orix Blue Wave prior to the 2001 season. Ichiro's fourth game in the US foreshadowed his long run of sustained excellence. His leadoff double sparked a four-run first inning, while his tie-breaking 10th-inning homer capped a four-hit night and gave the Mariners a 9-7 win.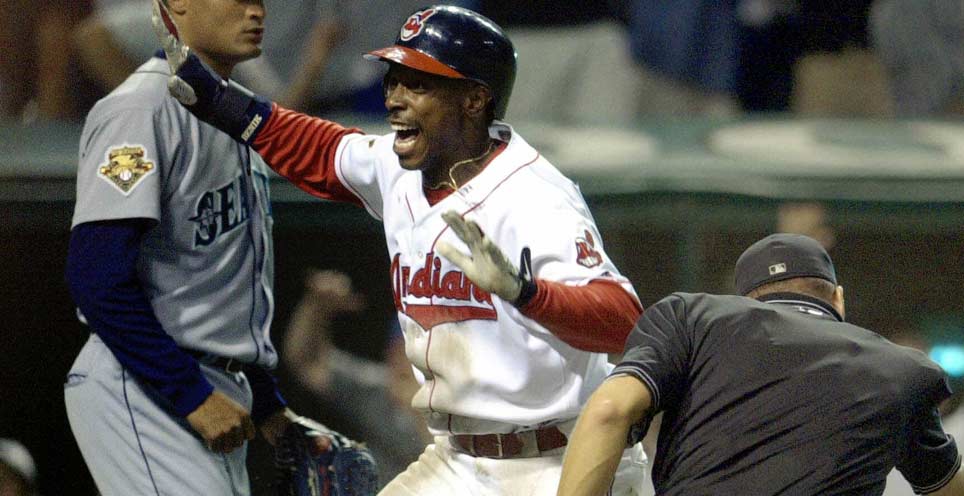 Cleveland's comeback on ESPN's "Sunday Night Baseball" offered an object lesson on why to stay tuned in to every game until the final out. The Mariners rolled out to a 12-run lead by the third inning; before the seventh-inning stretch, several starters on both sides had gone to the showers. Suddenly reanimated, Cleveland rallied for 12 runs over the next three innings, finally tying the game on Omar Vizquel's bases-clearing triple. An 11th-inning run gave the Indians a 15-14 victory, much to the surprise of everyone who had checked out early.

Ten days after a devastating terrorist attack in New York City and around the US, the Mets and Braves resumed their rivalry in baseball's return to the field at Shea Stadium. The Mets trailed 2-1 in the eighth inning when Mike Piazza batted against Steve Karsay with one on and one out. The future Hall of Famer lined a two-run homer over the fence in left-center field, provoking chants of "USA! USA!" from the crowd and giving the Mets a lead they did not relinquish.

The Yankees and Diamondbacks provided an entertaining nighttime serial for a nation recoiling from the tragedy of September 11, featuring an on-target first pitch by President George W. Bush, MLB's first-ever November walkoff by Derek Jeter, and stellar work by some of the era's finest pitchers. Game Seven began as a duel between the Yankees' Roger Clemens and Arizona's Curt Schilling, but turned into a classic thanks to an emergency relief appearance by Randy Johnson, a blown save by baseball's greatest postseason closer, Mariano Rivera, and a soft single from Luis Gonzalez to win it all.

The details seemed closer to fiction than fact: a 19-game winning streak on the line, an 11-0 lead squandered. Then Athletics pinch-hitter Scott Hatteberg, famously acquired for his ability to get on base, broke the tie with a ninth-inning homer and Oakland had won its 20th game in a row. When Hollywood turned Michael Lewis' all-access book into a feature film, it didn't have to embellish to get a fantastic sequence that could stand up alongside Roy Hobbs turning ballpark lights into fireworks or Benny "The Jet" Rodriguez stealing home.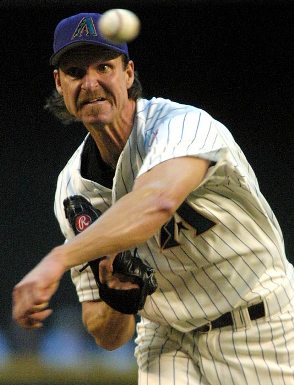 Elevated from "tallest player ever" status after Nolan Ryan's early-career mentoring, Randy Johnson racked up a string of highlights, from big-strikeout games to headline-grabbing trades to high-pressure gems. The Big Unit's capstone came four months before his 41st birthday, when he became the oldest player in major-league history to record a perfect game. With his trademark slide-slung delivery, Johnson struck out nearly half of the Braves he faced, including fellow future Hall of Famer Chipper Jones three times.

A night after Dave Roberts' steal and David Ortiz's 12th inning walk-off home run avoided the ignominy of an ALCS sweep, the Red Sox fell behind the Yankees again in Game Five thanks to a Derek Jeter bases-clearing double and a Bernie Williams home run. Mike Mussina's solid start sent New York to the eighth with a two-run lead. But Ortiz started a rally with another homer and Red Sox kept things going in extra innings. Nearly six hours after the first pitch, Big Papi singled home the winning run in the 14th, and from there it was a straight line until the phrase "Curse of the Bambino" was forever relegated to obsolescence.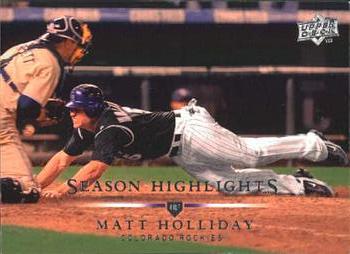 More of a physics oddity than a championship contender for their first 15 seasons of existence, the Rockies tore off 13 wins in 14 games down the stretch to erase a 6½-game deficit and tie the Padres for the NL West lead after 162 games. They played a one-game tiebreaker long into the night at Coors Field. San Diego took a two-run lead in the top of the 13th, but Matt Holliday tripled home the tying run and then slid in with the game-winner on Jamey Carroll's sacrifice fly in one of the most memorable — and controversial — photo finishes of the pre-replay era.

Baseball has grown as an international phenomenon during the past 50 years, and the World Baseball Classic reflected — and boosted — that growth. Japan beat Cuba to win the inaugural WBC in 2006 and their second title in 2009 was capped off with a thrilling finale at Dodger Stadium. South Korea tied the game in the ninth inning with a two-out run off 22-year-old reliever Yu Darvish. But Japan's veteran star Ichiro came through with a two-out, two-run single in the 10th to put his national team ahead for good. Darvish closed it out in front of a raucous crowd of nearly 55,000 fans.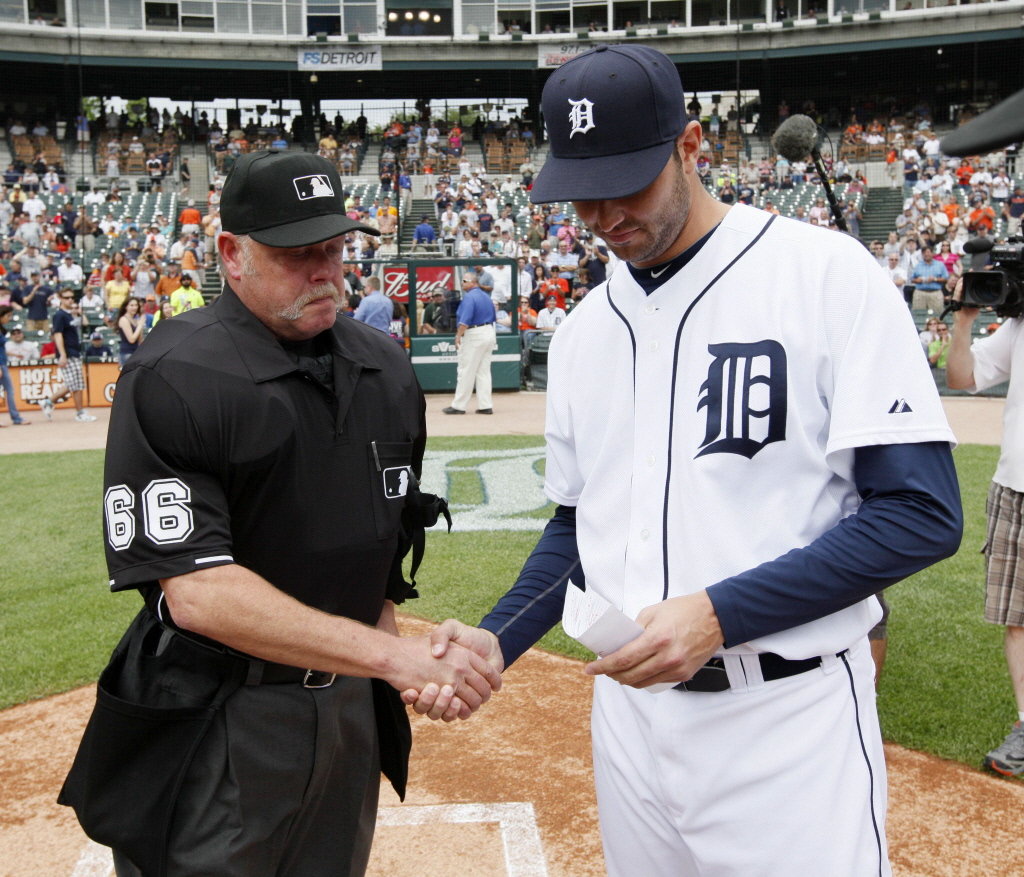 Major League Baseball's 23 perfect games have a special place in the sport's history, but the near-misses sometimes gain a stronger hold on the public's imagination. After retiring the first 26 Cleveland batters he faced, Detroit's Armando Galarraga forced Jason Donald to hit a weak ground ball to first baseman Miguel Cabrera. But first-base umpire Jim Joyce erroneously ruled Donald safe and no replay review was possible under the rules at the time. Galarraga retired the next batter to settle for a one-hit shutout. A distraught Joyce acknowledged his mistake after the game and shook hands with Galarraga on the field the next day, earning both umpire and pitcher praise for their forthrightness and humanity.

Roy Halladay's phenomenal career combined elite talent and superior work ethic, and on one October night in Philadelphia, he earned one of the rarest spots in the game's history. Only a full-count walk kept him from joining Don Larsen with the second perfect game in MLB postseason history. But his performance in Game One against the Reds resulted in the first no-hitter in the playoffs since Larsen's gem in 1956.

In a span of 129 minutes on the final day of the regular season, four teams, playing in four separate games, decided two open postseason spots. First, the Cardinals shut out the Astros, then clinched a wild-card spot when the Braves squandered a ninth-inning lead against the Phillies and lost in the 13th. Meanwhile, the Red Sox lost a ninth-inning lead against the Orioles, giving the Rays a chance at the AL's wild card spot — which they seized by rallying from a 7-0 deficit against the Yankees, finally concluding the wild night with Evan Longoria's walk-off homer.

The Cardinals made up a 10½-game deficit to reach the postseason as the NL wild card, then survived an elimination matchup with Phillies ace Roy Halladay. But they saved their most remarkable feat for Game Six of the World Series. With the Texas Rangers one strike away from their first championship, David Freese tied the game in the ninth inning with a two-run triple. Lance Berkman knotted the score again in the 10th with a two-out, two-strike RBI single. Then Freese finished it off with an 11th-inning walk-off homer, setting up the Cardinals to finish their survival quest with a Game Seven victory a night later.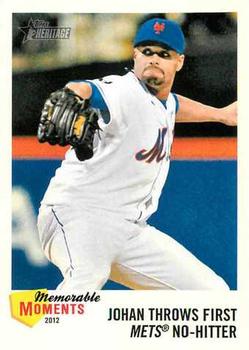 Mets ace Johan Santana accomplished a feat that Tom Terrific, Dr. K, and Pedro Martinez could not do: throw a no-hitter while wearing the blue and orange. Santana navigated five walks, a close call on a Carlos Beltran foul ball, and Mike Baxter's wall-banging, shoulder-injuring grab in left field to record the Mets' first no-hitter in their 51st season of play. Less than three months after his 134-pitch effort, Santana threw his final major-league pitch at the age of 33. But he earned an indelible spot in Mets lore.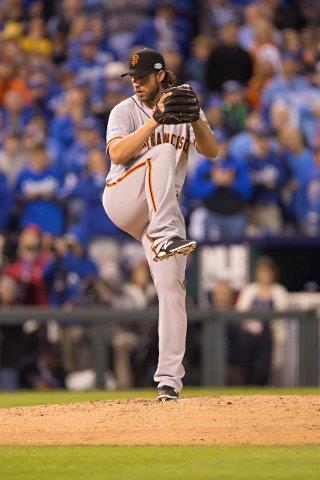 With the Giants leading by one run in the fifth inning of Game Seven, manager Bruce Bochy called on his ace starter, Madison Bumgarner, on two days' rest. Bumgarner retired Royal after Royal to make the margin hold up. Alex Gordon broke Bumgarner's streak of 14 consecutive outs with a two-out single in the ninth and he scooted to third base on an error. But with the game and World Series on the line, Bumgarner retired Salvador Perez on a foul pop-up to complete a spectacular five-inning save and a fantastic postseason run: a 1.03 ERA in 52 2/3 innings pitched.

The Blue Jays rallied from a two-games-to-none deficit against the Rangers in the best-of-five AL Division Series, only to fall behind in the seventh inning of Game Five on a bizarre play involving catcher Russell Martin's return throw to the pitcher. Rangers errors on three consecutive plays enabled Toronto to tie the game in the bottom of the inning, and then Jose Bautista's majestic home run — followed by an equally majestic bat flip — put the Blue Jays into the ALCS for the first time in more than two decades.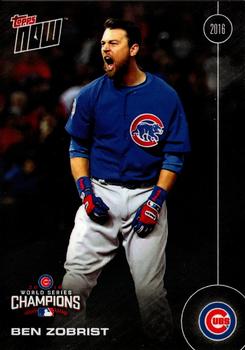 The Chicago Cubs had waited 71 years just to get back to a World Series and their championship drought was the longest in North American sports history, stretching back more than a century to 1908. They had to fight just to get to Game Seven, rallying from a three-games-to-one deficit against long-suffering Cleveland. Cubs closer Aroldis Chapman squandered a lead in the eighth inning and then a rain delay after the ninth inning pushed anxious fans to the limit. Ben Zobrist doubled home the go-ahead run in the 10th and the Cubs bullpen held on to deliver that long-awaited title to the North Side's faithful.

Rich Hill emerged from a decade on baseball's fringes to secure his spot on a pennant-bound Dodgers team. On an August night in Pittsburgh, he brought back memories of Harvey Haddix by retiring 24 Pirates in a row until Logan Forsythe's error broke up the perfect game in the ninth. Three batters later, he had nine no-hit innings — but still no decision since the game remained scoreless. On Hill's fourth pitch of the 10th inning, Josh Harrison homered to left field, leaving Hill as one of the hardest-luck losing pitchers in recent memory.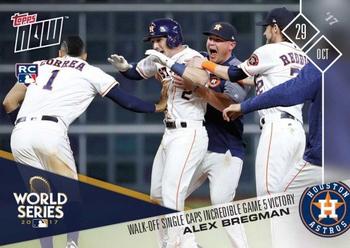 Houston's sign-stealing scandal will forever taint this World Series, but for compelling baseball, Game Five's excitement is hard to beat. The Astros and Dodgers passed the 5-hour, 17-minute slugfest changing leads over and over again, with seven home runs rocketing around Minute Maid Park. Alex Bregman's 10th-inning single off Kenley Jansen drove in pinch-runner Derek Fisher to give Houston a 13-12 win.

A Game Seven pitching duel between a certain Hall of Famer (Max Scherzer) and a strong contender (Zack Greinke). A seventh-inning lead overcome by two home runs, the second by Howie Kendrick striking the foul pole with a percussive clatter. Baseball's final game of 2019 offered all the tension and drama that anyone could want in a winner-take-all clash, regardless of anything — including a cheating scandal and a global pandemic — that followed the end of the season.
Photo Credits: National Baseball Hall of Fame Library, MLB.com, Cleveland Indians, ESPN, Juan Ocampo/Los Angeles Dodgers, Oakland Athletics, Seattle Mariners, The Topps Company, Trading Card Database, University of Minnesota, University of Southern California. Used by permission.
---