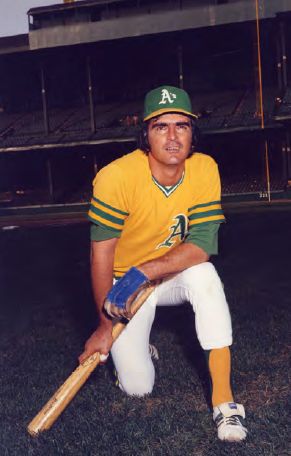 ---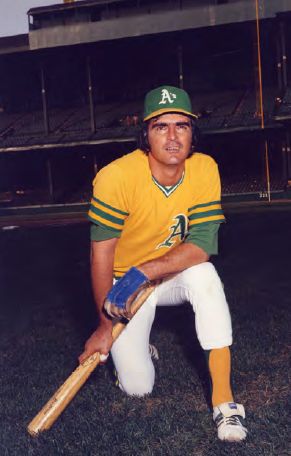 A backup catcher who amassed only 984 plate appearances in 12 seasons, Wallace Larry Haney nevertheless was a member of some historic teams, including the 1974 Oakland Athletics. Upon retiring as an active player, the right-handed hitting Haney spent an additional 34 years in professional baseball as a coach and scout, and his dedication to the game is exceeded only by his love of family. In fact, when asked to recount his most cherished moment in the game, it is not the home run he hit in his first major-league contest or being a member of two world championship teams or playing with Hall of Famers.
"The biggest thrill I had was getting to see my son Chris pitch at [the big league] level," said Haney in his mild Southern drawl.1
Haney, who was born on November 19, 1942 (he was christened Wallace Larry Haney), and his two older brothers, George and Wayne, grew up on a farm in Barboursville, Virginia, near Charlottesville, along with their sister, Jeanette. George, who pitched as high as Triple-A in the Yankees' system before hurting his elbow, was the superior athlete, according to Haney, who himself played four sports at Orange County High School. "Probably because I didn't want to work on the farm," he joked.
"Without the support my mom and dad gave us as young kids and the support they gave our baseball habits, I wouldn't have had the opportunity to do what I did over 46 years in the game," said Haney, who helped repay that support immediately upon embarking on his pro career when he bought his parents, George and Janice, a house with part of the $60,000 bonus money he received from the Baltimore Orioles upon graduation.
Haney, who considered himself a better football player than a baseball player, had accepted a full scholarship to play quarterback at Virginia Tech, but several baseball clubs came calling. "My parents didn't have a lot of money, of course, growing up on a farm, and a number of clubs called me the day after I got out of high school. I had made up my mind that if I didn't get a certain amount of money, that I was going to go to Virginia Tech and play football. Obviously, I got [the amount I was looking for] and maybe a little more. It was something I was able to help my parents out with and buy a house for them and do some things for them that they wouldn't have been able to do on their own."
The Orioles sent Haney, who as an amateur played primarily third base and shortstop and caught occasionally, to Bluefield in the Appalachian League, where he was immediately converted into a full-time catcher. "I guess they thought I couldn't play anywhere else! I had good hands and a plus arm, so maybe they thought that was my best opportunity to play at a higher level."
Two years later Haney was already playing regularly at Double-A Elmira for an incredibly talented team that included infielders Davey Johnson and Curt Blefary, as well as pitchers Tom Phoebus, Darold Knowles, and Frank Bertaina. The pitching staff also included a couple of interesting left-handers: Pat Gillick and Steve Dalkowski.
"I used to tell Pat later on when I'd run into him in Toronto or Philadelphia or wherever, that the best thing about his pitching was he'd walk a guy and pick him off first! He had a great move; plus the fact that Pat Gillick was one of the sharpest guys I think I ever met in baseball. He's very intelligent. He would get on the bus and read The Sporting News from cover to cover and remember everything in it."
As for Dalkowski, "Steve was Steve." The legendary fireballer hurt his arm late in spring training in 1963 while pitching against the Yankees in a game Haney recalled clearly. "He was going through the Yankees, who had Mantle and Maris and Elston Howard and Boyer and all those guys, and he was pitching great when all of a sudden he just threw one up on the screen; and the next pitch he threw up on the screen, and he walked off the mound holding his elbow."
Dalkowski's arm was never the same. According to Haney, he was "down to 94 [mph]. There's no telling how many pitches he threw back then. He would have to go to the bullpen and warm up for half an hour just to try to wear his arm down a little bit to where they thought he could come in and throw strikes."
In addition to Elmira's talent on the field, prowling the dugout was future Hall of Fame manager Earl Weaver.
"Earl was very fiery in the minor leagues; one of the most knowledgeable baseball managers as far as matchups. I think his game management was as good as anybody I've ever seen. He was able to maximize ability and get the most out of players. He did it a little differently maybe; he intimidated some players, but he knew the right buttons to push."
Five years into his pro career, Haney married Connie Deane in 1965. "I've known her family and I've known her ever since we were 10 or 11 years old, I guess. We went to the same church, the same high school, but didn't really start dating until I was a few years into pro ball. I don't know why she chose me, because she had a lot of opportunities!" The Haneys had three sons, Chris, Kevin, and Keith.
By 1966, Haney and Weaver were at Triple-A Rochester as the Orioles were beginning a reign that would see them win four pennants in the next six years. Haney's former roommate Andy Etchebarren established himself as Baltimore's primary catcher that year, but the Birds used several backups, including Charlie Lau, who missed the rest of the season after undergoing elbow surgery in May, Camilo Carreón, and Vic Roznovsky. When Etchebarren suffered a broken bone in his right hand, Haney was summoned to Baltimore and made his major-league debut on July 27. He actually took Wally Bunker's spot on the roster, as the Orioles were suffering from a slew of injuries to the pitching staff as well.2
Haney started that night and in his second at-bat, the right-handed hitter drove a John O'Donoghue pitch into the left-field stands at Memorial Stadium for a two-run homer in what proved to be a 7-1 victory over the Cleveland Indians. Haney would hit only 11 more homers in his big-league career, but he remained the only Oriole to homer in his first game until 2013, when Jonathan Schoop did it.
Haney got into 20 games for the Orioles that year and made the World Series roster, but didn't play in the Series. Of course, many Orioles never played in Baltimore's four-game sweep of the Los Angeles Dodgers, as the Birds used only one extra position player (Russ Snyder and Paul Blair platooned in center field) for the entire series. In fact, Haney never had much of a chance to even catch anyone in the bullpen because Baltimore used only one reliever, Moe Drabowsky, in Game One and none in the next three games.
"To have the opportunity to go the World Series and play the Dodgers and see Koufax and Drysdale and Wills and all those guys. I mean, I was a big fan of a lot of those guys, and I was a fan during the Series because that's all I did was sit there and cheer for our club!"
Haney made the Orioles coming out of spring training in 1967, and on April 30 found himself involved in one of the strangest no-hitters in major-league history. Baltimore lefty Steve Barber had held the Detroit Tigers hitless through eight innings in the first game of a doubleheader, but had walked seven and hit two batters. He entered the ninth with a 1-0 lead thanks to a Luis Aparicio sacrifice fly in the bottom of the eighth, but promptly walked Norm Cash and Ray Oyler. After a sacrifice bunt and a foul out to Haney, who had entered the game in the ninth, the southpaw got ahead of Mickey Stanley 0-and-2. Barber then "bounced the ball four feet in front of the plate and over catcher Larry Haney's head, enabling the tying run to score."3
When Barber walked Stanley to reload the bases, manager Hank Bauer brought in Stu Miller, who induced a groundball to shortstop Aparicio. He flipped to Mark Belanger at second. In keeping with the absurdity of the game, Belanger, who would win eight Gold Gloves at shortstop, dropped the ball.
The Orioles lost the combined no-hitter, 2-1, and then lost the second game as well, 6-4. It was a portent of a disastrous season following Baltimore's first world championship, although Haney's .268 average in 164 at-bats was the highest of his career.
Haney got into only 38 games in 1968 and the Orioles were shopping him around.4 A trade became a moot point when Haney was selected as the 32nd pick in the expansion draft by the Seattle Pilots.
"I was happy to go somewhere to get an opportunity to play," said Haney. "Not that I wanted to leave Baltimore, but I knew it wasn't going to happen there."
The opportunity to play never materialized in Seattle either. Haney found himself backing up once again, this time for Jerry McNertney. Just 2½ months into the season, the Pilots traded Haney to Oakland on June 14 for second baseman John Donaldson. Haney received regular playing time under former Oriole manager Hank Bauer, who was now in Oakland, but an injury derailed this opportunity.
"Got a foul tip that broke my right toe and really never had a chance to catch a whole lot after that. We were winning and Bauer says, 'Even with a broken toe, you're going to play!' and I tried, but it didn't work. I ended up hurting my arm a little bit trying to play with a broken toe."
Haney did find himself taking part in another Baltimore no-hitter that year, however, when on August 13 he was the final out in Jim Palmer's no-hitter.
"Palmer reminds me of that all the time," laughed Haney. "He said he walked the bases loaded to get to me because he knew I'd hit a groundball to the shortstop." [Haney did, resulting in a fielder's choice.]
Apparently, the Baseball Gods were listening to the prayers of a certain Oriole fan in Barboursville.
"It's tough to get a hit when your mother roots against you," recounted Haney. "My mom told me later on: 'I'll have to be honest with you. I was hoping you wouldn't get a hit because Jimmy needed a no-hitter worse than you needed a base hit.' I said, 'I don't think you've been reading the papers, Mom!'"
Appearing in only two games for Oakland in 1970, Haney was loaned out to Montreal's Triple-A affiliate which began the year in Buffalo, but ended in Winnipeg. "Gene Tenace was catching at Des Moines, and they didn't want both of us to be on the same club to split catching time," Haney explained.
Haney spent the entire 1971 season at Iowa (Des Moines), Oakland's Triple-A affiliate, and the vast majority of 1972 at Honolulu, San Diego's Triple-A affiliate, after the A's sold his contract to the Padres on May 30. Oakland bought him back in September of that year, but he did not appear on the postseason roster. It was back to Triple-A in 1973, this time in Tucson, Oakland's latest Triple-A affiliate, and once again Oakland sold the soon-to-be 31-year-old backstop, to St. Louis on September 1.
"They wanted someone that could back up Ted Simmons in case they needed a body because [Tim] McCarver couldn't throw at that time. I was there the last month of the season, and I got in two ballgames. Simmons caught probably 157 games that year in that heat in St. Louis; Simmons was an animal, really. [Simmons appeared in 161 games for the Cardinals in 1973, starting 151 games at catcher.]
"I went to spring training with the Cardinals the next year, and they basically told Jeff Torborg and myself that 'One of you is going to be the backup catcher; whichever one has the best spring.' At the end of spring training, they let Jeff Torborg go, and a couple of days later they sold me back to Oakland, which was a blessing in disguise because that was the '74 season when we beat the Dodgers in the World Series in Oakland." [Tim McCarver was the primary backup for St. Louis in 1974, as Simmons caught in "only" 141 games.]
Haney remained on Oakland's roster for the entire season in 1974, appearing in 76 games while sharing the catching duties with Ray Fosse and Gene Tenace. During the World Series, he appeared in two games defensively, but never got an at-bat.
"A great pitching staff," recalled Haney of the A's that year. "One of the best and most competitive pitchers I caught at [the major-league] level was Catfish Hunter. He had great command of the strike zone with all pitches. Also on that staff was another Hall of Famer, Rollie Fingers. Ken Holtzman and Blue Moon Odom were two other starters, and with Bando, Campaneris, Green, Tenace, Fosse, Rudi, North, and Jackson, this club from '72 to '75 was one of the best in the game.
"They had speed, defense, pitching, and a Hall of Fame manager in Dick Williams, followed by Alvin Dark in '74-75 who, along with Earl Weaver, I consider one of the better managers I played for."5
Haney spent two more seasons in Oakland, catching in 47 games while garnering only 27 plate appearances in 1975, as Oakland won its fifth consecutive AL West crown, and playing in 88 games in 1976. On December 6 of that year, his contract was sold to Milwaukee. He appeared in 63 games for the Brewers in 1977. Released by Milwaukee on March 30, 1978, he remained with the team as the bullpen coach, but was activated when rosters expanded on September 1, appearing in another four games before retiring as an active player for good. As a Brewers coach, Haney again went to the World Series, this time in 1982, when future Hall of Famers Robin Yount and Paul Molitor, along with Haney's former St. Louis teammate Ted Simmons, led Milwaukee against the Cardinals, ultimately losing in seven games.
Haney remained with the Brewers as the bullpen coach until 1990, when he was named Milwaukee's pitching coach. The next year, 1991, Chris Haney made his major-league debut for the Montreal Expos on June 21. Like any parent, Larry Haney found it nerve-wracking when it came to watching his child play.
"Oh yeah, without a doubt. I had control over what I did; I had no control over what he did. All you can do is sit there and hope for the best!
"His first start was in Cincinnati, who had won the World Series the year before. I couldn't go because I was the pitching coach in Milwaukee. It was really tough on me, sitting there watching my pitcher and watching the scoreboard trying to figure out what was going on. [Chris started the game, gave up four runs in four innings, and took the loss.]  I did get to see him pitch a number of times in pro ball when I was doing pro scouting."
Sal Bando became Milwaukee's general manager after the 1991 season, hiring Phil Garner to manage the club. Naturally, Garner brought with him an entirely new coaching staff, and Haney was relieved of his coaching duties. Bando, however, had an assignment for his former Oakland teammate, and named Haney a major-league scout. With no big-league players to evaluate during the 1994 strike season, Haney was asked to look at amateur talent around the country. He continued to scout both major leaguers and amateurs until his retirement in 2006.
Haney said he felt very fortunate for the support that his wife, Connie, gave him throughout his career.
"Without Connie and her ability to handle the needs of the family and moving around the country, none of my baseball ventures would have been possible," he said. "She would film [our sons'] games and keep me updated on what was going on with the boys. She is one strong lady and someone I will be forever thankful for."6
The Haneys celebrated their 48th wedding anniversary in 2013.
"I didn't get a chance to see [any of our three boys] play in Little League, high school, or college; they all played at [each of] those levels. Chris had a little boy, and I decided I wanted to watch him play. I decided it was time to pack it in and watch Jake play all of his sports," said Haney, explaining the reason for his retirement.
Jake, Larry and Connie's only grandchild, attended Orange County High School, as did his father and grandfather. Although he had retired from professional baseball, Larry remained in the game, helping Chris coach Little League, and also starting an American Legion team, which the father-son duo coached for three years.
Larry and Chris continued to coach through their business, Old School Academy, which offered private lessons and clinics. As of 2013 the academy sponsored four travel teams. Chris took on most of the teaching duties. Larry said in 2013 "I still go up to the building in the afternoons if Chris is teaching some kids up there. I just sit there and second-guess him now!"
Larry was honored by his alma mater when the Orange County Hornets inducted him into its Hall of Fame on May 10, 2013. His Milwaukee jersey was hung next to Chris's Kansas City jersey in the Hornets' Sports Center.
Living about a mile from where he grew up, Haney said he still wondered if he could have successfully quarterbacked Virginia Tech. "I miss the fact that I didn't get a chance to play football in college, to find out whether I could have played at that level. Just having that competitive nature, you always want to find out if you could have done it.
"[However] being in baseball for 40-some years, meeting all the people that I've met … I was very fortunate; I wasn't a good player, but [had] the opportunity to play on clubs that had great players. Not good players, but great players. You look at Baltimore, you look at Oakland; I was with St. Louis for a month, the Hall of Famers, Bob Gibson, Lou Brock, guys like that. And I even look at Ted Simmons, who should have a shot at the Hall of Fame, when you look at his numbers. To have an opportunity to play with guys like that … and to play against the great players … guys you admired from afar, and you get a chance to see them up close and personal. I had a chance to play against Mickey Mantle. It was his last two years in New York, and he was just a shell of himself, but … guys that I idolized as a little kid and to see those guys …"
Haney recalled a play by Willie Mays, not from his own playing days, however, but from his childhood, in a game that he and his dad attended.
"Willie Mays was in the Army, I think during the Korean War. He was playing for one of the forts, either Fort Lee or Fort Eustis, but they played a local team in a tournament. … There was a fence that ran kind of parallel along the highway on an angle. Willie was playing center field. Some guy hit a ball up over the fence. Willie went up over the fence with his back to the infield, caught the ball, turned, and threw a seed to second base. I see highlights of the play that he made in the Polo Grounds and all these others, but that to me … when I was 10 years old, or whatever I was. My dad had taken me to the game, but it stuck out all these years as one of the greatest catches I've ever seen a guy make in the outfield."
From seeing Willie Mays with his dad to coaching his grandson, Larry Haney could lay claim to one of baseball's best numbers: part of four successive generations who have passed the love of the game and the encouragement to play from father to son.
Sources
Books
Beard, Gordon, Birds on the Wing: The Story of the Baltimore Orioles (New York: Doubleday & Co., 1967).
Eisenberg, John, From 33rd Street to Camden Yards: An Oral History of the Baltimore Orioles (Chicago: Contemporary Books, 2001).
Weaver, Earl, Winning. Edited by John Sammis (New York: William Morrow & Co, Inc., 1972).
Online
baltimoresun.com
Baseball-Reference.com
dailyprogress.com (Orange County, Virginia)
Personal correspondence
Telephone interview with Larry Haney, October 16, 2013
E-mail from Larry Haney, October 25, 2013
Notes
1 All quotations are from October 16, 2013 telephone interview with Larry Haney, unless otherwise noted.
2 Gordon Beard, Birds on the Wing: The Story of the Baltimore Orioles (Doubleday & Co., New York, 1967), 73.
3 Doug Brown, "No-hitter ruined by walks, Barber now drives a bus," The Sun online, August 17, 1995.
4 Earl Weaver, edited by John Sammis. Winning (William Morrow & Co, Inc., New York, 1972), 70.
5 Email, October 25, 2013.
6 Email, October 25, 2013.
Born
November 19, 1942 at Charlottesville, VA (USA)
If you can help us improve this player's biography, contact us.
http://sabr.org/sites/default/files/LarryHaney.JPG
600
800
admin
/wp-content/uploads/2020/02/sabr_logo.png
admin
2012-01-04 20:45:42
2020-10-29 08:20:11
Larry Haney