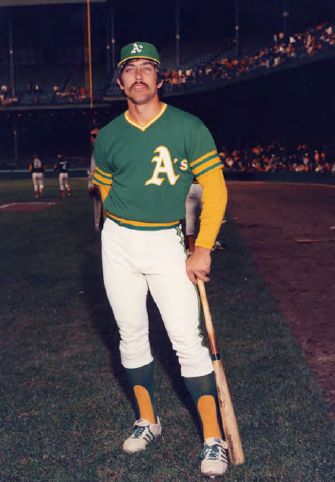 ---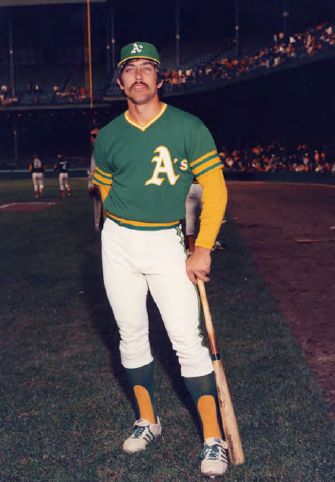 On June 24, 1970, the Cleveland Indians were visiting New York to play a doubleheader against the Yankees. Tribe catcher Ray Fosse went 2-for-4 with one RBI, one run scored and one walk as Cleveland won the first game 7-2 behind Sam McDowell's tenth win. Fosse was scheduled to sit out game two, but he was feeling strong, playing well, and was in the midst of a 23-game hitting streak. So Ray caught the second game as well.
In the Yankees' fifth, with a runner at second base, New York pitcher Stan Bahnsen tried to bunt the baserunner to third, but missed the ball. Fosse threw the baseball back to Indian pitcher Mike Paul. As Fosse stood behind home plate, waiting for Paul to go to the pitcher's mound, a cherry bomb was thrown from the upper deck of Yankee Stadium. It exploded four feet from the ground and landed at the instep of Fosse's right foot.
"I saw that thing land at my feet, but I didn't have time to do anything," he said.1
Fosse covered his head to protect his eyes as a reflex, but felt the pain, like a torch burning in his foot. The cherry bomb burned through his spikes and both pairs of socks. Indians trainer Wally Bock feared hat Fosse had been shot. But the catcher insisted that he return to the game. He was treated for ten minutes and continued to play. Nicknamed the Marion Mule, Ray was big and strong, could carry a team on his back, and was as stubborn as a mule. His career would be marked with injuries, some that he endured while playing, while others sidelined him for long periods.
Raymond Earl Fosse was born on April 4, 1947, in Marion, Illinois, the son of Wayne and Pauline Fosse. He had an older brother, Jerry, and a younger brother, Jim. Ray played the infield his freshman year at Marion High School, but his second year moved to catcher and was named the team's Most Valuable Player all three years. He hit .475 his sophomore year and .535 as a junior. In his last season, Fosse posted a .465 mark with four home runs and led Marion to the Illinois Regional Finals. Ray also lettered in football as a fullback and in basketball as a forward.
Several years later, as a tribute to Fosse, the City of Marion renamed its city park Ray Fosse Park. The park grew to have a number of baseball and softball fields, a miniature-golf course, a swimming pool, a children's play area, and a picnic area complete with shelters. Ray Fosse Park is used for everything from class reunions to the annual Easter Egg Hunt.
In June 1965 the Indians selected Fosse with the seventh pick of baseball's first-ever amateur draft. Advised by his high-school coach, Leroy Anderson, Fosse signed a $28,000 bonus contract with scout Walter Shannon within four days of the draft.
Fosse reported to the Indians Eastern League (Double-A) team in Reading, Pennsylvania, and batted .219 in 55 games to start his climb through the minor leagues. In 1966 he batted .304 in 116 games for Reno of the Class A California League, and the next season hit .261 in 75 games for Portland of the Triple-A Pacific Coast League before earning a call-up to the Indians in September.
Making his debut on September 8, 1967, batting eighth in the lineup, Fosse grounded out to shortstop in the first inning of a Cleveland 6-3 win over the Kansas City Athletics at Cleveland Stadium. On September 30 he collected his first major-league hit, a single off Baltimore pitcher Gene Brabender, his only hit in 16 at-bats in his first brief major-league stint.
Fosse returned to Portland for the 1968 season and hit.301 with 9 home runs and 42 RBIs for the Beavers. He joined teammate Lou Piniella on the postseason PCL All Star Team. Fosse would have liked to have played winter ball after the season, but had to fulfill a six-month commitment with the Army Reserve.
In 1969 catcher was a crowded position in Cleveland, with four men looking for playing time. Duke Sims and incumbent Joe Azcue were battling for the starting position, with Kenny Suarez and Fosse also looking to crack the roster. But on April 19 Azcue was dealt to Boston and Fosse was given the backup role behind Sims. On June 10 at Comiskey Park in Chicago, a foul tip exploded against Fosse's right index finger. Predictably, he stayed in the game. It was discovered later that the finger was broken, and Fosse was placed on the disabled list. He did not return to action until September, and played sparingly. For the season he played in only 37 games and hit just .172.
Duke Sims became the Indians' "Outstanding Player of the Cactus League" during spring training in 1970 and Fosse feared that his role would again be limited. Before the season he married Carol Mancuso, a Los Angeles schoolteacher he had met four years earlier when he played at Reno. Indians teammate Lou Klimchock served as the best man.
In the early part of 1970, Fosse and Sims platooned at catcher. On April 25 Fosse got the starting job and kept it until July 25, when he had to fulfill an Army Reserve obligation for a weekend. In the first half of 1970, Fosse hit .313 with 16 home runs and 45 runs batted in. He hit in 23 consecutive games beginning June 9, the longest AL streak since 1961. Fosse was rewarded with a spot on the American League All-Star Game roster by Baltimore manager Earl Weaver. (The town of Marion sent Fosse a congratulatory telegram with 1,713 signatures. His mother's name was at the top of the list.)
The All-Star Game, played on July 14 at Cincinnati's Riverfront Stadium, was scoreless when Fosse replaced Detroit's Bill Freehan in the bottom of the fifth inning. In the top of the sixth, Fosse singled to right field, was sacrificed to second base by Cleveland teammate Sam McDowell, and scored on a hit by Boston's Carl Yastrzemski. After the National League scored three runs in the bottom of the ninth inning, the game was deadlocked, 4-4.
 
In the bottom of the 12th inning, Pete Rose had singled and was on second base when the Cubs' Jim Hickman singled to center field. The Royals' Amos Otis fired the ball home to try to nail Rose. Fosse moved up the third-base line three to four feet to catch the throw from Otis when Rose and the baseball seemingly arrived at the same time. Rose crashed into Fosse's left shoulder to score the winning run, knocking the catcher's mitt off his hand and Fosse to the ground.
X-rays revealed that nothing was wrong with Fosse's shoulder. The Cleveland doctors figured it was a bad bruise. It was not until the following year that it was discovered that Fosse had a fracture and separation of his shoulder. The inflammation and swelling were such that the fracture did not show up on the original X-rays. Fosse kept playing. He started the first game after the All-Star break in Kansas City. He could not lift his arm up or out to catch the ball. Cleveland manager Alvin Dark was waiting for Fosse to tell him he was hurt. Fosse was waiting for Dark to ask him if he was hurt. On the other hand, Rose missed three games from the home-plate collision.
Fosse played on until September 3, when a foul tip struck his right index finger in a game against Washington. X-rays showed a fracture. For the rest of his career, Fosse developed the habit of double-clutching when he threw the baseball back to the pitcher. At times he had trouble getting a good enough grip the first time he tried to toss it back to the mound.
Fosse still batted .297 after the collision with Rose, but with only two home runs and 16 runs batted in. He was named to The Sporting News All-Star Team, won the Gold Glove Award for catchers in the American League, and was second in assists with 70. Fosse threw out 48 of 88 would-be basestealers. He shared Indians Man of the Year honors with Sam McDowell.
In the offseason Fosse played in the Florida Instructional League, and then in winter ball in Venezuela (as he had the previous year). On December 14, 1970, tragedy struck. Several members of the Magallanes team, including Herman Hill, Dale Spier, John Morris, Fosse, and their wives spent an offday swimming at Puerto Cabella Beach. A terrible current swept Hill into the sea, forcing the other team members to try to save him. Fosse saved Morris, who had gone in after Hill, but the players were not able to rescue Hill. Spier was also in difficulty, but managed to swim back to shore. Herman Hill was only 25, and had just been traded to the Cardinals from Minnesota after spending parts of two years in the majors.
Fosse was one of the few bright spots in 1971 for the Indians (60-102), who finished 43 games behind Baltimore. He hit .276 with 12 homers and 62 RBIs. On June 18, in a home game against the Tigers, Fosse charged the mound after getting hit by pitcher Bill Denehy. "I'm convinced he was throwing at me and any time a pitcher throws at a batter, he can expect something to happen,"2 Fosse said. Both benches cleared and swarmed to the mound. Umpire Jim Honochick described the scene as "the bloodiest fight I've seen on a baseball field in 23 years."3 Denehy kicked Ray in his right hand, causing a gash that required five stitches and sidelined him for more than a week. When he returned, Fosse tore a ligament in his left hand while swinging through a pitch from the Senators' Denny McLain. It was a bad break, because Fosse had been voted by the fans to start the All-Star Game, but had to sit out because of the injury. Fosse did win his second Gold Glove.
Though he felt finally healthy in 1972, fully recovered from injuries, Fosse's batting average dipped to .241 with 10 home runs and 41 RBIs. New teammate Gaylord Perry finished 24-16 with a sparkling 1.92 ERA for a team that finished 12 games under .500. Perry won the first Cy Young Award ever awarded to a Cleveland Indian. He gave credit to Fosse, saying "I've got to split it up and give part — a big part — to my catcher, Ray Fosse. He kept pushing me in games when I didn't have good stuff. He'd come out and show me that big fist of his when I wasn't bearing down the way he thought I should."4
Fosse was traded to Oakland on March 24, 1973, along with shortstop Jack Heidemann, for outfielder George Hendrick and catcher Dave Duncan. Gaylord Perry was shocked by the news.  "…[W]hy would we want to trade our quarterback?" he said.5
Fosse was thrilled to be going to Oakland, the reigning world champion. "I was shocked to say the least," he said of the trade. "Once I got my thoughts together, I was very happy. After all, the A's are a championship team and I couldn't go to a better club. I don't think I will have any trouble with the pitchers there because that staff is the best."6 Another positive from the trade was that Oakland was only 40 miles from Tracy, California, the hometown of his wife, Carol.
In 1973 Oakland won the AL West by six games over Kansas City. Fosse played 143 games, the most of his career, and hit .256 with 7 home runs and 52 RBIs. The club featured three 20-game winners, Ken Holtzman, Vida Blue, and Catfish Hunter. The A's beat Baltimore in the League Championship Series. Fosse's defense stood out; he threw out four of five would-be basestealers in the series.
Fosse was involved in the most controversial play of the World Series. In the tenth inning of Game Two, in Oakland, the New York Mets' Bud Harrelson tried to score from third on Félix Millán's fly to left field. Joe Rudi made a perfect throw to Fosse, and umpire Augie Donatelli ruled that Fosse had brushed Harrelson with his glove after taking the throw. The Mets' Willie Mays, who had been in the on-deck circle, argued that Harrelson eluded the tag. "I had nowhere to slide," said Harrelson. "I saw a piece of the plate on the right side, so I went for it. He really had the plate blocked off. But I still don't think he touched me."7 The Mets did go on to win the game, but the A's won the Series in seven games, coming from behind to win Games Six and Seven at home.
Oakland repeated in the AL West in 1974, this time by five games over the Texas Rangers. Injuries plagued Fosse again that season. On June 5 in Detroit, a fight broke out in the clubhouse before the game between Reggie Jackson and Bill North. Acting as a peacemaker, Fosse got caught in the middle and had surgery in July for a pinched nerve. He did not return to the starting lineup until August 26.
The A's again bested the Orioles in the ALCS to earn their third consecutive pennant. In Game Two, Fosse went 3-for-4 at the plate with a three-run home run in Oakland's 5-0 victory. The A's met the Los Angeles Dodgers in the World Series and won in five games. Four of the five games ended up 3-2, with Oakland winning three of them. Fosse hit a home run in Game Five off Dodgers starter Don Sutton, but was only 2-for-14 for the Series.
The A's claimed their fifth consecutive division title in 1975, finishing seven games ahead of Kansas City, but it was a frustrating year for Fosse. Gene Tenace, a better hitter, had become the starter while Fosse was sent to the bullpen to warm up pitchers. With only 147 plate appearances, Fosse batted a weak .140. The A's run of three consecutive pennants was snapped when they were swept by Boston in the ALCS.
Fosse was sold back to Cleveland after the season. Oakland owner Charles Finley brashly told the Indians they were getting damaged goods,8 but Fosse felt that Finley was upset that he had taken the A's to arbitration the year before. Fosse lost, but now he was happy to be playing on a more regular basis and working with the Indians' young pitching staff.
Fosse again went on the disabled list with a spiked left hand after a collision at home plate with Boston's Jim Rice on April 13. Alan Ashby took over the catching duties, and when Fosse returned, the two players alternated. Fosse hit .301 for the fourth-place Tribe.
Before the 1977 season, Ashby was traded to Toronto, and Fosse got more regular work. The highlight of the 1977 season came on May 30, when Indians pitcher Dennis Eckersley threw a no-hitter against the California Angels, allowing only two baserunners. "Give Fosse a lot of credit too," said Eckersley after the 1-0 victory. "He called a hell of a game. I think I only shook him off three times."9
In June manager Frank Robinson was replaced by Jeff Torborg, and the new manager split the catching duties between Fosse and Fred Kendall, depending on the Indians' pitcher. Neither player was very happy with this arrangement. In September Fosse was traded to Seattle for pitcher Bill Laxton. He finished out the season with the Mariners and then signed a four-year deal with the Milwaukee Brewers. In spring training, Fosse tripped in a hole while running down the first-base line and suffered multiple injuries to his right leg. The most serious injury required the reconstruction of the ligament on the outside of the knee, and he missed the entire season. Fosse came to camp in 1979 battling Buck Martinez and Charlie Moore for the catching position, but was the odd man out and was relegated to bullpen duty. He played in only 19 games and had just 52 at-bats. In 1980 Ray was released by the Brewers at the end of spring training. Manager Buck Rodgers, a former catcher himself, said it was one of the hardest things he had to do because "Ray Fosse was the epitome of a catcher."10
After his release, Fosse retired as a player. As a major leaguer he batted .256 with 61 home runs and 324 runs batted in. He threw out 286 of 723 runners attempting to steal, just under 40 percent. Fosse had a career fielding percentage of .985.
After retiring, Fosse worked for TRS Video Sports Productions. He made instructional videos on how to play baseball, often using former teammates, among them the A's Sal Bando. Fosse then took a variety of positions in the Oakland front office. He ran the A's Speakers Bureau, then was director of sales and finally director of public relations.
In 1986 Fosse joined the radio booth to provide color commentary for A's games as well as hosting a pregame show. He worked for more than 35 years as an announcer, providing insights to the game of baseball to generations of A's fans in the Bay Area, both on radio and TV. In the offseason he and Carol lived in Phoenix, Arizona. They had two daughters, Nikki and Lindsey, and two grandsons, Matthew and Joseph.
In 2001, as a celebration of their 100th anniversary, the Indians named their 100 greatest players of all time. The players were selected by a panel of veteran baseball writers, executives, and historians. Fosse was selected as one of seven catchers on the all-time team.
He died at the age of 74 on October 13, 2021, after a long battle with cancer.
Sources
Gammons, Peter, "Baseball Notes." Boston Globe, February 9, 1986
Van Dyck, Dave, "Baseball Notes." Chicago Sun Times, February 9, 1986
cleveland.indians.mlb.com/index.jsp?c_id=cle
oakland.athletics.mlb.com/team/broadcasters.jsp?c_id=oak
retrosheet.org/newslt16.htm
thebaseballcube.com/
Notes
1 Terry Pluto, The Curse of Rocky Colavito  (New York: Simon and Schuster), 121.
2 New York Times, June 20, 1971.
3 Ibid.
4 Cleveland Plain Dealer, October 16, 1972.
5 The Sporting News, April 14, 1973, 16.
6 The Sporting News, April 7, 1973, 34.
7 The Sporting News, October 27, 1973, 10.
8 The Sporting News, January 31, 1976, 43.
9 Cleveland Plain Dealer, May 31, 1977.
10 Miami Herald, March 3, 1985.
Born
April 4, 1947 at Marion, IL (USA)
Died
October 13, 2021 at Diablo, CA (USA)
If you can help us improve this player's biography, contact us.
http://sabr.org/sites/default/files/RayFosse.JPG
600
800
admin
/wp-content/uploads/2020/02/sabr_logo.png
admin
2015-09-19 00:00:41
2022-04-04 13:52:15
Ray Fosse