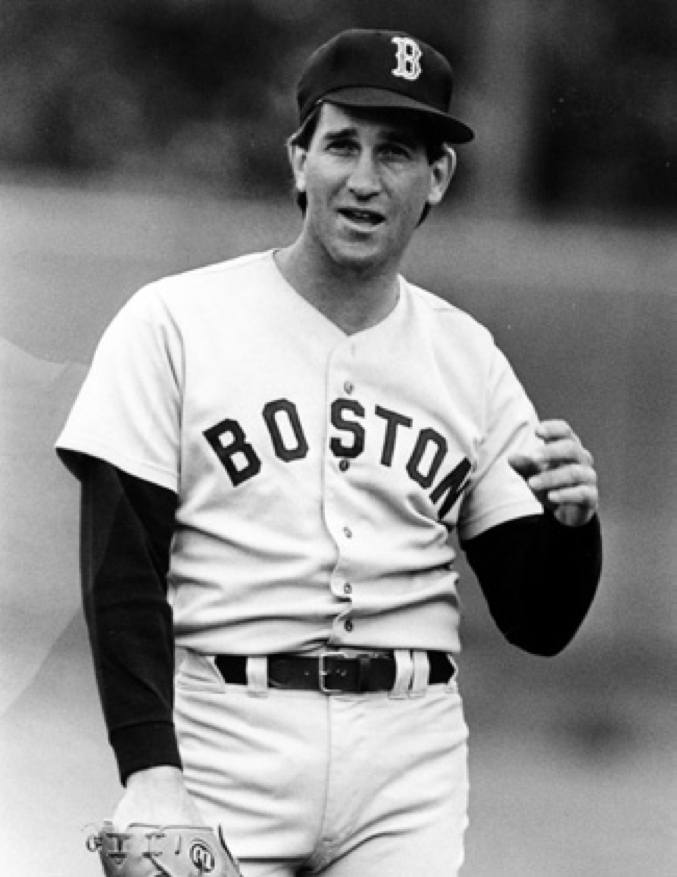 ---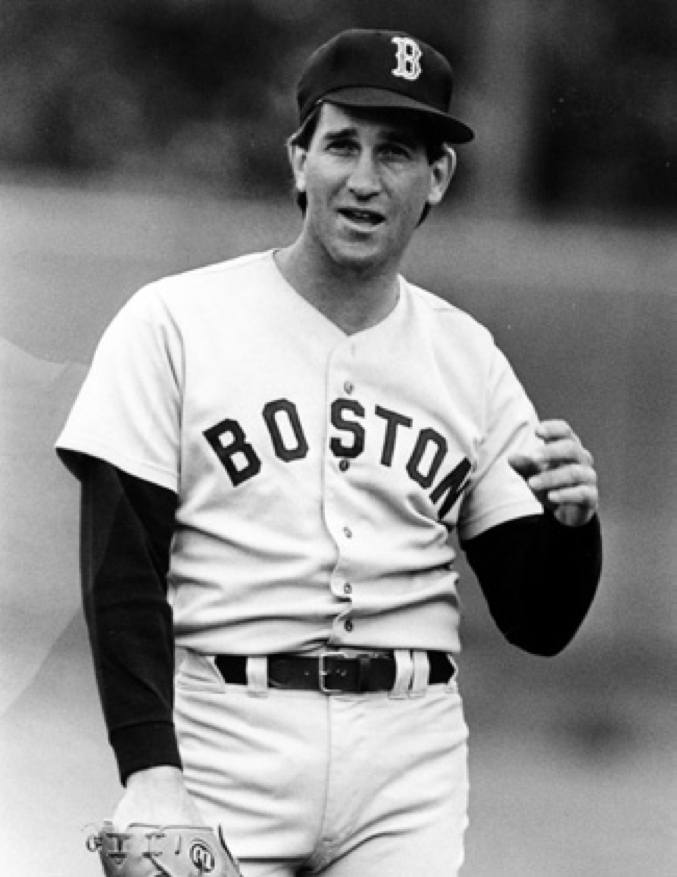 Considering that his professional career almost ended before it started, Joe Sambito made the most of his opportunity. His future in the game teetered several times, but for a period of five years, 1977-1981, the left-hander from Long Island, New York, with a good fastball and a nasty slider was arguably one of the best relievers in the National League. An elbow injury in 1982 changed the trajectory of his career, but Sambito, the grandson of Italian immigrants, still managed to get to the pinnacle of the baseball world by pitching in the All-Star Game in 1979 and the World Series in 1986.
Joseph Charles Sambito was born on June 28, 1952, in Brooklyn, New York, the first child for Anthony and Jennie (Olivieri) Sambito. All four of his grandparents came to the United States from Italy and settled in Brooklyn. (His parents grew up about 150 feet from each other.1) A sister, Annette, was born in 1954, followed by a brother, Robert, in 1957. Anthony Sambito worked as a foreman in the textile industry, and transferred his love of baseball to his firstborn.
"I do recall when I first started following major-league baseball," Sambito said. "It was the World Series in 1958, and the Yankees came from three to one down to beat the Braves. I got caught up in that, and I started understanding what my father was talking about. That was when I first understood what baseball was." He said he still vividly remembered his first trip to a major-league baseball game when he and his father made the car trip from Brooklyn to Yankee Stadium. "I remember parking about a mile away under the elevated trains and walking. I recall that walk taking forever. Finally we get there, and we go into the stadium and head up the ramp. Now I'm 7 years old, and all I see are people's bellies, because that's about how high I came up.
"We get to the top of the ramp — we're on field level in right field — and I dropped my father's hand, ran to the seats and looked up over the top and said, 'Holy cow, the grass is green!' Because the only thing I had seen to that point was black and white television. I was stunned by the colors. That made such a lasting impression on me."
Growing up, Sambito began to think he might have a chance to play professional baseball when scouts started showing up to the games he pitched for Bethpage High School. "I think it was my senior year when I first saw scouts and started to understand what they were all about. I would see these guys behind the backstop in their folding chairs with the notebook and the stopwatch, because that was back before radar guns. So I had to hope the guy had a quick-twitch thumb so my fastball would be a little bit quicker. I don't know how they ever did that."
After high school, Sambito was offered a scholarship to Adelphi University on Long Island. He helped the Panthers to a 20-7-1 record in 1972, and a 19-7 mark in 1973. He was named an All-American by the American Baseball Coaches Association in 1973, a first for the school. He threw a pair of shutouts that season, and his 1.27 ERA was, as of 2015, the third lowest single-season mark in Adelphi's history.2
Despite that, Sambito wasn't selected until the 17th round by the Houston Astros, something that surprised the lefty. "I expected to go earlier; I really did. I had people in my ear telling me I should go in the top five rounds. I said to myself, 'Well, that would be nice.' Again, not knowing much about it." This was the first time Sambito's potential career sat on a razor's edge. Word had circulated in the scouting world that he had a sore arm. The Astros' regional scouting director, Earl Rapp, called Sambito after the draft and indicated he would have to see him throw before offering him a contract, just to be certain there were no issues with Sambito's arm.
"So now I'm thinking to myself, 'What am I going to do?' because my arm was killing me," Sambito recalled, laughing. "The year before my elbow was sore as well, and I missed a lot of time in my sophomore year. So I thought to myself, 'If they find out I have a sore arm again, I'll never get a chance to play.' So I just kind of gritted my teeth. So I went out and threw — and it hurt. And I threw and it hurt, and I threw and it hurt. He took me through the paces for I'd say 10 or 15 minutes."
Sambito threw well enough to convince Rapp his arm was fine, and they went back to Sambito's house and hammered out a contract, with his father and mother in attendance. "And it wasn't much, believe me," Sambito said, chuckling.
It was the Vietnam War era, and because several of the Astros' minor leaguers had to leave the team to fulfill National Guard duty, the Astros assigned Sambito to their Double-A team in Columbus, Georgia. He was there for one game. He started a game a few days after being assigned, lasting just two innings.
"I gave up four runs in the first two innings because my arm was sore. I remember hanging a slider to a big left-handed hitter, who hit it forever. I came out after the second inning and went immediately to the trainer and said, 'I think I hurt my arm.' It was still part of my plan there," he recalled, laughing.
"So he said, 'We'll put ice on it; don't worry about it.' So I'm thinking he's a pro trainer. He must know I'm going to be okay. It was encouraging. Well, it turned out I was down for something like five weeks. And in that five weeks, with the treatment I was getting, the arm got better."
After the inauspicious debut, Sambito was assigned to Covington, Virginia, in the Rookie-level Appalachian League. He got in 11 games after rehabbing the arm, starting six. In his first game back, he took a no-hitter into the final frame of the seven-inning opener of a doubleheader. He threw a pair of shutouts that year, finishing with a 1.47 ERA and 57 strikeouts in 55 innings.
Sambito was assigned to Cedar Rapids of the Class-A Midwest League in 1974. The future reliever again showed excellent form as a starter. In 23 starts, he finished with an 11-8 record and a 3.00 ERA. He completed 12 games and fanned an impressive 182 batters in 156 innings.
While with Cedar Rapids, Sambito met another left-handed pitcher, Bob Cluck, who was to become a close friend. Cluck was a player-manager for a time that season in Cedar Rapids after manager Leo Posada was hit in the head by a line drive during batting practice. Cluck told Sambito, "'Joe, there was talk after your first year. There were some people in the organization that figured let's get rid of this guy; he's not going to make it.' But I guess there were more people who felt I showed them something and that they should bring me back and see what I can do."
Sambito moved to St. Petersburg, Florida, in 1974 after attending instructional league there in the offseason. There he met Denise Durocher, and the two were married in February of 1976. Joe became stepfather to Denise's 4-year-old son, Michael Lathrop, and the couple later had a daughter, Marisa.
Sambito was back in Double-A Columbus for the 1975 season, this time with better results. He pitched in 30 games, starting 28, and finished with a 12-9 record, a 3.01 ERA, and a league-leading 140 strikeouts. However, another scary moment arrived during an Instructional League game in the offseason when he suddenly felt some discomfort in his pitching shoulder. After 10 days of rest and ice failed to achieve the desired results, the Astros flew Sambito to Houston, where he received a cortisone shot.3 A few shots later, Sambito was still in pain — but then he noticed something.
"This pain seemed to move," Sambito recalled. "Sometimes it was in front, sometimes in the back, and sometimes right on top. The night before I was to see the doctor, it was almost like it came to the surface. So I just drew an X around the pain. When I went in to see the doc the next day, I said, 'That's where it hurts, right there.'
"So he gave me a shot that was some cortisone and celestone, which is a pain reliever. It was a short needle and when he put it in there I felt like he pierced the pain. He said I should be fine in a couple of days. And the pain never came back."
The now pain-free newlywed returned to Columbus to start the 1976 campaign, starting 12 games and pitching to a 1.80 ERA in 100 innings. Then it was on to Triple-A, Memphis of the International League, for five games. He had a 3-0 record, but was roughed up, giving up 37 hits and 19 earned runs in 27 innings. Despite that, Sambito got the call from the Astros after the All-Star break, making his major-league debut on July 20, 1976, at Pittsburgh in the first game of a doubleheader.
His first appearance came just six batters into the game. Astros starter Tom Griffin was lifted after recording just one out, giving up three hits and a pair of runs, walking one, and hitting a batter.
"My major-league debut was with the bases loaded. Come on in, Joe!" he said with a laugh. "Well, I went out there, and literally my knees are shaking. The first guy I am going to face is first baseman Richie Hebner. Lefty on lefty, just throw the ball over the plate; I should have a pretty good chance here. I walked Richie on four pitches and forced in a run."
The next batter was catcher Manny Sanguillén, who knocked a 3-and-2 pitch off the wall for a triple to clear the bases. "I think (Bill) Virdon knew it was a good time to see what I could do because we were so far behind," he said, laughing. "I ended up pitching another four innings in that game and did pretty well after that."
Sambito pitched in 19 more games that season, making four starts. Except for one start in 1977, they were the last of his major-league career. He earned his first save on September 24 at San Francisco, pitching the final three innings in relief of J.R. Richard in a 14-5 blowout.
The transition to the bullpen came easily for Sambito. "I was in the big leagues, and I didn't care how they used me as long as I could stay. That was my attitude. I am where I always wanted to be, so I was okay with it. And really, I didn't think I'd like it, but obviously it turned out that my stuff was better suited to the bullpen, and it worked.
"I learned to love it because I went to the stadium every day with a chance to get in there. I felt I could play a role in the outcome of today's game. It was an adrenaline flow for me."
Sambito really came into his own starting in 1977. He pitched in 54 games that season, throwing 89 innings with a 2.33 ERA, and finishing with a 5-5 record and seven saves. In 62 games in 1978, his ERA was higher at 3.07, but he struck out 96 batters in 88 innings. His 11 saves led the team.
The 1979 season saw Sambito make the All-Star team, though he didn't seem anywhere close to that when he took the mound in relief against the St. Louis Cardinals on May 1. J.R. Richard started the game and went the first seven, leaving with the score tied when the Astros scored twice in the top the eighth. Joaquín Andújar threw scoreless innings in the eighth and ninth, and Sambito came in to start the bottom of the 10th. He gave up a single and walked a pair of batters, but wiggled out of trouble, leaving the bases loaded when he got George Hendrick to fly out to center.
The Astros scored a pair of runs in the top of the 11th, and Sambito came up to bat with Rafael Landestoy on second and two outs. He doubled to right to give his team a three-run lead going into the bottom of the inning.
"I remember getting to the top step of the dugout, putting my hand in my glove and saying, 'Three outs before three runs.' Ya know? Just win the game," Sambito recalled.
Tony Scott led off the bottom of the 11th with a single for the Cards. Sambito struck out Ken Reitz, but then walked Ken Oberkfell and Steve Swisher to load the bases. He followed that with a strikeout of Garry Templeton for the second out.
"And then they send up a pinch-hitter named Roger Freed. Roger was an all-or-nothing guy. He was kind of a journeyman with good power," Sambito remembered. "Well, he works me to a full count, and I throw him a fastball a little higher than I wanted and he hits it out. He hits a grand slam to beat me. I mean, I was crushed. I couldn't believe it — neither could the Cardinal fans. In fact, I became a fan favorite in St. Louis for a while."
After that game, Sambito didn't give up another earned run in 27 straight appearances leading into the All-Star break, a total of 40⅔ innings, which lowered his ERA to 0.95. Perhaps the two most impressive performances were consecutive appearances against the New York Mets on June 10 and June 18, when he threw nine scoreless innings.
It's the selection to the All-Star team that Sambito recalled as the likely pinnacle of his career, especially considering that five years earlier he was on the razor's edge of having his career ending in its infancy.
"That's how quickly it happened, and that's why I scratch my head," Sambito said. "I wondered, 'How did this all happen, and why me?' I mean I played with guys that were better, but some had health issues, some couldn't handle the baseball life, whatever it was. It all just kind of worked for me."
The most surreal moment for him, he said, was just going into the locker room and sitting down. "I looked around the room at guys like Pete Rose, Joe Morgan, Steve Carlton, Gary Carter, Gaylord Perry — all guys that ended up being Hall of Famers — except for Pete, of course. I asked myself, 'What am I doing here?' I didn't say it out loud, of course, but I looked around and wondered, 'Do I even belong here?'
"Tom Lasorda was talking to us. … Chub Feeney was the National League president, and he came in and gave us a pep talk like it was the seventh game of the World Series. I'm telling you, that was when it was the real rivalry, the American League and National League. We went out of there pumped."
Sambito got into the game in the sixth after Gaylord Perry got into a jam, giving up a run on three hits without recording an out. Sambito got Reggie Jackson to ground into a fielder's choice to second, intentionally walked Roy Smalley, and got George Brett on a fly to center. He was then lifted in favor of righty Mike LaCoss to face right-hander Don Baylor. The National League won the game 7-6 with a run in the top of the ninth.
Sambito's string of scoreless appearances ended the first time out after the break when he gave up homers to Bill Robinson and Phil Garner in a 6-5 loss to Pittsburgh on July 21. He finished the season with 63 appearances, 91⅓ innings, a stingy 1.77 ERA, and a career-best 22 saves for an Astros team that finished a game and a half behind the Cincinnati Reds in the NL West.
He followed up his All-Star season with another impressive year in 1980. Sambito made a career-high 64 appearances and allowed just 65 hits and 22 walks in 90⅓ innings, striking out 75. His final ERA of 2.19 was a little skewed from one appearance when he gave up four runs without recording an out against the Cardinals.
The Astros family was struck with tragedy during the season, something that could have derailed the team's success. Thirty-year-old flamethrower J.R. Richard suffered a stroke on July 30 after posting a 10-4 record and a 1.90 ERA.
"We were on the road (when it happened)," Sambito recalled. "J.R. did not make the trip. He was on the disabled list. He had been complaining of a tired arm. It was really interesting. He'd go out, and for the first three innings he was untouchable. It seemed like around the fourth inning he'd take himself out of the game and say his arm was tired, and then five days later he's able to go out and do it again. So there were a lot of questions about what was going on."
He recalled that no one really understood exactly what had happened. "Like most people our age, unless they're hit with it from a family member, we don't really know what that is. I don't know if I understood what it was until we got the explanation."
Sambito's performance helped the Astros tie the Los Angeles Dodgers in the NL West and force a one-game playoff. Joe Niekro dominated the Dodgers, 7-1, in the showdown, sending Houston to the NL Championship Series against the Philadelphia Phillies.
"That game came on the heels of us losing three straight games to the Dodgers, setting up the one-game playoff," Sambito said. "With Niekro pitching, I felt we had our most consistent guy going and the guy who I felt would pose the most problems for the Dodger lineup."4
In Game Two of the NLCS, Sambito faced two batters, walking one, and striking out one, as the Astros won 7-4.
He got the call again in Game Four with runners at first and third and no outs in the eighth and the game tied, 2-2. He struck out Bake McBride and then gave up a sacrifice fly to Manny Trillo that gave the Phillies a 3-2 lead. Mike Schmidt tried to tag from first on the play and was thrown out to retire the side. The Astros tied it in the bottom of the ninth and Sambito took the mound for the 10th. He gave up a one-out single to Rose. After he got Schmidt to line to left for the second out, Greg Luzinski and Trillo followed with doubles to give the Phillies a 5-3 win.
Sambito retired the only batter he faced in Game Five, which the Phillies won 8-7 in 10 innings, dashing the Astros' World Series hopes.
"Having lost the three games leading up to the playoff put us at a disadvantage in that we no longer had our number-one pitcher going in Game One, plus the fact we had to travel from LA to Philadelphia immediately following the playoff game, arriving in the early-morning hours and having to play later that day," Sambito said.5
During the strike-shortened 1981 season, Sambito made 49 appearances and finished with a 1.84 ERA in 63⅔ innings. The Astros won the second half of the season in the NL West and made it to the playoffs for the second straight year, this time against the Dodgers.
After the Astros took Game One, 3-1, Game Two went into the 11th inning in a scoreless tie. Sambito pitched a scoreless top of the 11th and earned the victory when pinch-hitter Denny Walling drove home Phil Garner in the bottom of the frame for the 1-0 victory and a 2-0 series lead. LA came back to win Game Three, 6-1. Sambito came on in the eighth and gave up three runs in two-thirds of an inning. He would not get in Games Four or Five, and the Dodgers came back to win the series, three games to two.
The 1982 season started well for Sambito. He made nine appearances, giving up just one earned run in 12⅔ innings and earning four saves before an elbow injury ended his season. He wouldn't step back onto the mound until the 1984 campaign. It was the early days of Tommy John surgery, and neither Sambito nor his doctor knew exactly what his recovery would look like. They took a tendon from his right leg to repair his injured left elbow.
"Nine months out I developed problems with excessive scarring in the area and it restricted my ulnar nerve," Sambito said. "My fingers in my hand were getting numb. They had to go back and clean out the scar tissue, and that meant that I missed the entire 1983 season."
When he returned in 1984, the one thing Sambito knew was that his normal fastball velocity was not there. He started the season in Triple-A Tucson, making eight appearances there before being recalled by the Astros.
Another adjustment Sambito had to make when getting back to Houston was the fact that Frank DiPino had taken over the closer role in his absence. He put up respectable numbers, finishing with a 3.02 ERA in 32 games, but it was the first time in his career he'd failed to record a save during a season.
At the end of the spring training in 1985, the Astros told Sambito they wanted him to start the year in Tucson again. Because he had enough service time to refuse an assignment to the minors, he asked Houston for his release, which they granted.
"It was difficult," Sambito said. "Houston was where I grew up. The nucleus of the team was pretty much the same, and I always felt a part of that. It was not an easy decision. I really respected Al Rosen, but it was time for me to go, I felt."
The New York Mets signed Sambito on April 26, and it looked as though Sambito would have a chance to pitch in his native state. "At the time, my mother was still living there, and our home was only about 20 miles from Shea Stadium, so I just stayed with her until I felt I could get things back the way they should be."
Unfortunately for Sambito, his stay there was short. After just two months the Mets asked him to accept an assignment to Tidewater of the International League. In just eight appearances with the Mets, Sambito had a 12.66 ERA and had walked eight while striking out just three in 10⅔ innings.
Manager Davey Johnson asked Sambito to considering accepting the demotion to get his skills sharp, and promising to get him back up as soon as he could. This time Sambito accepted the assignment, knowing his stuff was not where it should be, but the call never came. In fact, he struggled in Tidewater as well. He gave up 31 hits in 20⅔. He asked the Mets for his release, which they granted on August 23.
Still convinced he had something left in the tank, Sambito headed home to St. Petersburg and began working out at the Cardinals' complex with six other major leaguers who lived in the area. He also had some help from Billy Connors, who at the time was the pitching coach for the Chicago Cubs.
"One day I was out there, and Lee Thomas, who at the time was the farm director for the Cardinals, just happened to be in town," Sambito said. "He asked me if I would be willing to go down to Venezuela to play in the winter. His Triple-A manager was down there, and he said he wanted to see if it would work for me."
Sambito decided to go and pitched fairly well. A scout for the Boston Red Sox saw him throw and several weeks later he got a call from them, offering him a chance to come to camp in 1986 as a nonroster invitee.
Sambito made the Red Sox out of camp, thanks in large part to a heavy dose of the Detroit Tigers. "The Tigers were in our division back then, and we played them an awful lot in the spring because Lakeland and Winter Haven are very close together," Sambito said. "It seemed like we were playing them almost every other day, and they were loaded with lefties. I had no problem getting those lefties out, and that's how I made the team."
While he wasn't exactly a lefty specialist, Sambito was effective against them. During the 1986 season left-handed hitters batted just .200 against him, while righties hit a robust .368. "I didn't have the same fastball after surgery," Sambito said. "So I was working from a disadvantage there, but I was still able to throw the breaking ball over the plate. Although it wasn't as hard and sharp, I was getting lefties out. I threw with a low three-quarter arm angle, and I could keep lefties on their heels and still hit the outside part of the plate."
Sambito finished the year with 53 appearances, a 2-0 record with 12 saves, and a 4.84 ERA. More importantly, he helped the Red Sox win the American League East by 5½ games over the Yankees.
The Red Sox won the ALCS in seven games over the California Angels. Sambito got into three games, throwing just two-thirds of an inning and allowing one hit. For the first time in his career, the now 34-year-old left-hander was headed to the World Series.
The Red Sox lost the World Series in seven games to the New York Mets. Sambito pitched in two games. He gave up two hits and a run without recording an out in Game Three, a 7-1 loss. He got into Game Seven with one out in the seventh inning after Calvin Schiraldi had yielded two runs. He walked two, one intentionally, and surrendered a sacrifice fly. The Mets scored twice more off Al Nipper in the eighth to win the Series.
"I think there were many times I could have hung it up and walked away," Sambito said. "We should have won it, but I don't dwell on that. Again, I pinch myself still and wonder how I got that far. I found myself in a World Series in a year that maybe I shouldn't have been in baseball."
One of the other great things for Sambito in 1986 was the opportunity to play with Tom Seaver, a pitcher he idolized growing up in New York. It meant so much to him that when he saved Seaver's first win with the Red Sox, on July 1, 1986, in Fenway Park, Sambito went out of his way to retrieve the ball he'd thrown for the final out.6
"I think that Tom Seaver is the guy that I am most glad I got a chance to play with a little bit and get to know. It was really interesting how he would sit in the clubhouse and start talking about pitching, and those guys would crowd around hoping to get an earful.
"Nolan (Ryan) was that way in Houston too. Nolan didn't say much, but when he did, people stopped doing what they were doing."
Sambito was back with the Red Sox for the 1987 season. The team, which had won 95 games in '86, fell to 78-84 and finished 20 games behind the Detroit Tigers. Likewise, Sambito's numbers declined. Pitching in 47 games, he finished with an inflated 6.93 ERA and tied a career high by giving up eight home runs. He was still effective against lefties, holding them to a .241 average. His final appearance with Boston was a scoreless inning against the Milwaukee Brewers on October 3, 1987.
At the end of the year, Sambito had reached a crossroads. "It was just a bad year," Sambito said. "I still wanted to pitch, but I knew it's not good when you get into your mid-30s and you start aching. That's when mortality starts kicking you a little bit."7
Sambito decided to give it one more try, and when the Astros invited him to spring training a week after it started, he decided to accept. "The deal was, allow me to come into camp; my arm's feeling good," Sambito said. "If I make the team, great; that's what I want. If I don't, I'll call it a career and go home quietly."
The Astros cut Sambito on the final weekend of the spring, but because he'd thrown well, they asked him to take an assignment to Triple-A. He decided to report to Tucson, with the understanding that he didn't plan to stay there all year if he didn't see they had room for him.
He pitched well enough in Tucson that other teams took notice. "My agent at the time had nosed around, and the Texas Rangers made an offer for me that would have taken me from Tucson to Arlington, but the Astros wouldn't trade me because I was pitching well and they had only one lefty in the bullpen up in the big leagues. When I got wind of that I was not happy. I'm not Triple-A insurance. I think I'd earned the right, and if I've got a chance for an upward move, please let me move. I guess I could have walked away then, but I didn't."
Sambito continued to pitch in Tucson, but he could feel trouble on the horizon. "It's interesting that from that point — about mid-May to mid-July — I could feel that my shoulder was aching and my hand was starting to hurt me. So I called the Astros two weeks before the All-Star break. I didn't tell them I was hurting, but I said, 'I'll go up to the All-Star break. I'm just letting you know so you can find a replacement. I'm not just going to not show up one day. If I'm not in the big leagues with you or someone else at the All-Star break I am just going to go home and it'll be the end of the road."
The Astros never made a move to promote him, so Joe walked away at the end of July 1988. He wasn't unemployed for long.
He had been represented by agents Randy and Alan Hendricks while he was a player. They had indicated that they would like the personable Sambito to work for Hendricks Sports Management when his career ended. By September, he was in the Instructional League looking over young players.
"I knew I wanted to stay in baseball, but I didn't want to go on the field," Sambito said. "I got some calls to be a pitching coach, but I just needed more control over my life. I need to make plans to be where I want to be, as opposed to where the itinerary says I have to be. It was time to get off the field. I felt I was still in baseball — and I still feel that way."
One final baseball honor came to Sambito in 2013 when he was inducted into the Bethpage High School Athletic Walk of Fame.
After Sambito and his first wife divorced in 1997, his new profession led him to a next chapter in his life. While at spring-training game in Tampa to meet some clients, he met the woman who would become his second wife, Jennifer. A practicing attorney, five months after they met, Jennifer was offered a position in Houston, where Joe was based with Hendricks. Five months after they met, Jennifer was offered a position in Houston, where Joe was based with Hendricks. They started dating and later moved to Southern California, where they were married. They have a daughter, Sophia, and a son, Giovanni Antonio.
As of 2015 Sambito continued his work as an agent, now working for Relativity Baseball, after 23 years with the Hendricks brothers.
"After all the dreams I've lived, and all the great things I got to do because of baseball, I met her, and my post-baseball life has been the family. I couldn't be happier."
Notes
1 Author interview with Joe Sambito, May 22, 2015. All quotations attributed to Sambito are from this interview unless otherwise indicated.
2 Adelphi University 2015 Baseball Media Guide
3 The Evening Independent (St. Petersburg, Florida), January 11, 1980.
4 The Astros Daily, September 4, 2001.
5 Ibid.
6 New York Times, July 3, 1986.
7 Ibid.
Born
June 28, 1952 at Brooklyn, NY (USA)
If you can help us improve this player's biography, contact us.
http://sabr.org/sites/default/files/Picture1.png
600
800
admin
/wp-content/uploads/2020/02/sabr_logo.png
admin
2012-01-04 20:27:03
2021-02-06 11:17:32
Joe Sambito