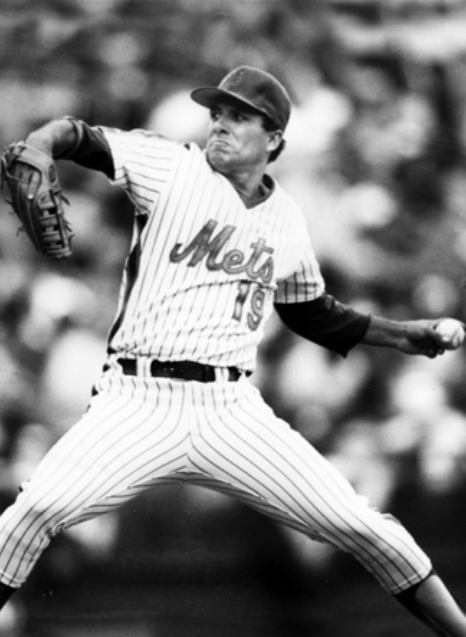 October 21, 1986: Rested Mets win Game Three behind Bob Ojeda
---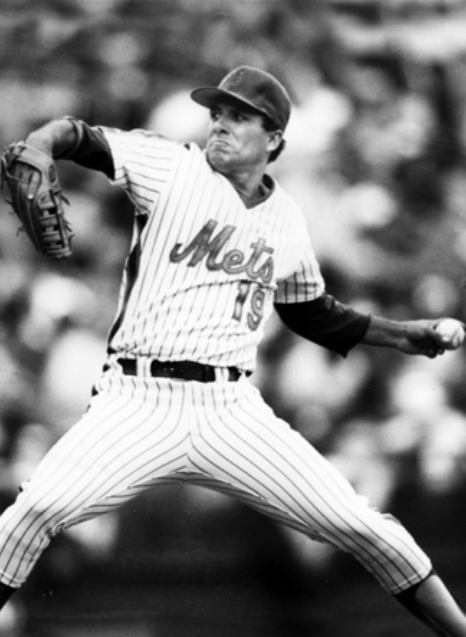 Bob Ojeda had no love lost for the Boston Red Sox, and the feeling was mutual. The free-thinking and independent southpaw had not always fit in when Fenway was his home park, and his hard-line pro-union stance leading up to the previous year's two-day strike had not endeared him to all of the team's veterans.
He got a fresh start in New York. Lou Gorman, Frank Cashen's assistant with the Mets, had returned to his native New England to take over as Boston's GM in 1985, and his big move in terms of pitching was to send Ojeda to New York in an eight-man deal that netted Calvin Schiraldi, who eventually became Boston's closer.
Ojeda had to work his way into New York's rotation from the bullpen. That probably cost him 20 wins, but his 18-5 mark produced the best winning percentage (.783) of any pitcher in the National League in 1986 — in fact, the top four pitchers in winning percentage were all Mets, including the Mets' other lefty starter, Sid Fernandez.
After the beating the Mets took in Game Two of the World Series, Davey Johnson reworked his rotation on the fly and moved Fernandez, an All-Star with 16 wins and 200 strikeouts, to the bullpen. And then he gave the Mets all of Monday off, telling his players to stay at the Sheraton while he went to Fenway Park and took the heat. The Mets had played at Fenway in a charity exhibition game six weeks earlier. They'd already ooh-ed and ah-ed at the fabled Green Monster and taken their practice swings at the big wall. Now it was for real.
Lefty-swinging Lenny Dykstra wasn't aiming at the left-field wall, but he was thinking home run. And the Mets leadoff hitter, with just eight homers all year – plus a game-winning blast in the NLCS – pulled Oil Can Boyd's third pitch inside the foul pole in right. The mood on the Mets bench changed completely and the next three batters all hit the ball hard and reached base. Gary Carter's double made it 2-0 and put runners on second and third. Yet after Darryl Strawberry fanned for the 17th time in 29 postseason at-bats, it looked as if Boston might avoid a big inning when Ray Knight hit a grounder to third.
Keith Hernandez should have been out dead to rights at home, but he stopped and headed back to third. Catcher Rich Gedman threw to third-baseman Wade Boggs in the baseline instead of shortstop Spike Owen at the base and the runner was safe. But Carter was just a few steps from third and now he was in a rundown. When Hernandez faked home, second basemn Marty Barrett shifted his full attention as if the Mets first baseman had transformed into Rickey Henderson, but Barrett's fleeting glance back was all it took and Carter dove back into second. The bases were loaded.
While Red Sox fans still had their hands on their head wondering what happened, Danny Heep – the first designated hitter in Mets history – lined a single to score both Hernandez and Carter. The slow-footed but quick-minded baserunners had helped the Mets score as many runs in one inning as they had in the first two games.
The Mets had just one baserunner over the next six innings against Oil Can Boyd, but it all came apart for the Can in the seventh. Rafael Santana and Dykstra singled – his third of four hits in the game –and with two outs Boyd walked Keith Hernandez on four pitches to bring up Gary Carter. Boyd got ahead 0-and-2. Carter pulled a single into left and tried to take second on the throw but was caught in a rundown. This time the Red Sox tagged him out. Too late to do any good.
Bob Ojeda, who stood between his old team taking complete control of the World Series and his new team getting back into it, did not look like the pitcher who came into the night with a lifetime 4.39 ERA at Fenway Park. A free spirit who spoke his mind, he was not quite Bill Lee rebelling against Red Sox management a few years earlier, but Ojeda was motivated to beat his old team. He played it more diplomatically, though far from dully, in an interview NBC broadcast during the game: He told NBC, "Part of me is still here, beyond a doubt because I left some blood here and some tears here, as dramatic as that sounds, and I grew up here. But I belong somewhere else now, but I enjoyed my time here."1
Ojeda buzzed through Boston with his assortment of off-speed pitches and his well-placed fastball. "The left-hander changed speeds like an Indy 500 driver," New York Daily News columnist Phil Pepe wrote of Ojeda's Game Three start.2
The Red Sox reached base eight times against Ojeda, just two times fewer than the Mets did against Boyd, but the Mets got the big hits with men on base. The Red Sox went 1-for-7 with runners in scoring position. When three Red Sox reached base in the third inning and scored their lone run – on a Marty Barrett single – Ojeda was visited by manager Davey Johnson, as opposed to pitching coach Mel Stottlemyre. Ojeda responded by fanning Bill Buckner on four pitches and getting Jim Rice, representing the tying run, to ground out on the first pitch. On his 114th and final pitch of the night, in the seventh, he retired another future Hall of Famer, Wade Boggs. This time the game wasn't on the line, it was in his back pocket.
Roger McDowell retired all six batters he faced to finish the 7-1 victory. Davey Johnson's decision to give the Mets Monday off and not make them come to Fenway and be prodded by the hungry media looked brilliant. After the game Johnson said, "It's my job to sense things on the ballclub and to do things that will stimulate them. I felt they needed their rest."3 Three decades later, Johnson was more pragmatic. "I couldn't get away with that today," he said. "If I did that today I'd probably be fined $250,000, I don't know. But I just felt like we needed a break, you know?"4
This article originally appeared in "The 1986 New York Mets: There Was More Than Game Six" (SABR, 2016), edited by Leslie Heaphy and Bill Nowlin. Read more game stories from the book at the SABR Games Project by clicking here.
Notes
Additional Stats
New York Mets 7
Boston Red Sox 1
Game 3, WS
---
Fenway Park
Boston, MA
Box Score + PBP:
Corrections? Additions?
If you can help us improve this game story, contact us.
Tags
http://sabr.org/sites/default/files/Ojeda-Bob.png
600
800
admin
/wp-content/uploads/2020/02/sabr_logo.png
admin
2016-12-20 14:17:09
2020-04-17 13:34:06
October 21, 1986: Rested Mets win Game Three behind Bob Ojeda