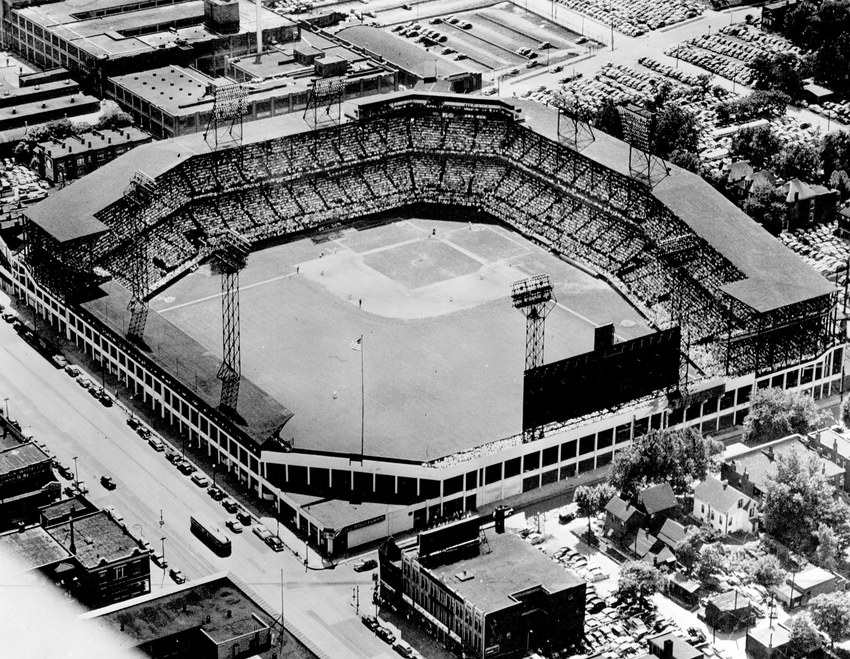 St. Louis Browns team ownership history
This article was written by Dennis Pajot - Greg Erion
This article was published in the Team Ownership History Project
---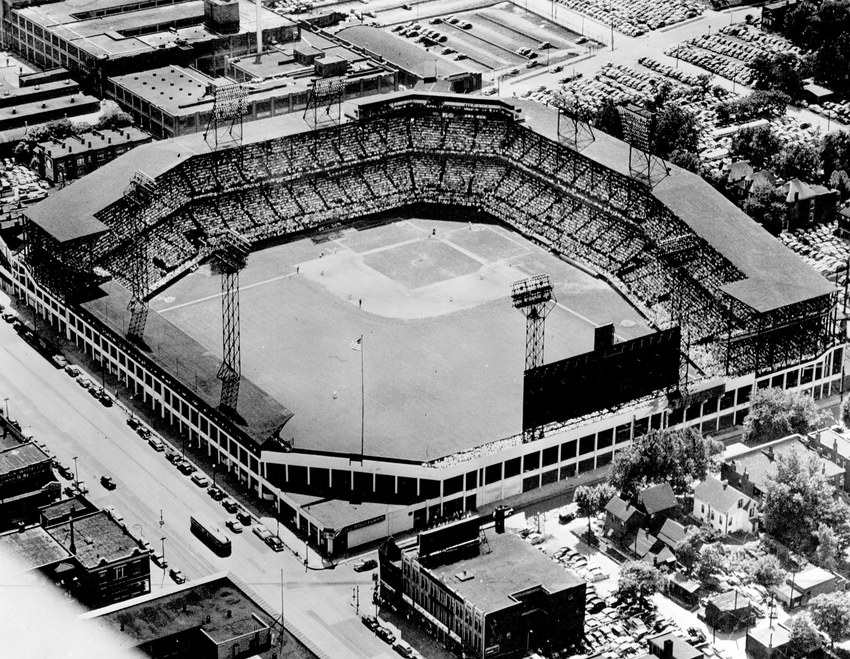 Sportsman's Park was home of the St. Louis Browns from 1902 to 1953. (National Baseball Hall of Fame Library.)
Introduction
Achieving on-field success has often proved elusive to owners of the Baltimore Orioles and its predecessor teams, the St. Louis Browns and Milwaukee Brewers. The franchise, dating back to the inception of the American League, frequently vexed its chief executives, including the likes of businessman Phil Ball, baseball impresario Bill Veeck, and more recently, attorney Peter Angelos. While the ballclub occasionally tasted victory, it endured long stretches of futility often aided by owner ineptness and undercapitalization.1
Competitive difficulties began in the team's early years as the saying, "First in shoes, first in booze, and last in the American League," became popular, capturing the Browns' reputation for incompetence.2 When the team moved to Baltimore after the 1953 season, it had the worst franchise won-lost record of the eight ballclubs in the league. Even the Washington Senators, whose "First in war, first in peace, and last in the American League" epithet inspired the Brownie descriptive, had a better record than St. Louis.3 While Baltimore eventually began to field winning teams in the early 1960s they reverted to losing ways as the twentieth century ended, experiencing a run of 14 consecutive losing seasons.
Over the years, various owners contributed to subpar performances through unwise decisions. Ball made a fatal mistake in letting his general manager, Branch Rickey, go to the Cardinals. Rickey's contributions to the Cardinals' success eventually fueled the Browns leaving St. Louis. More recently, Angelos has received criticism for Baltimore's dismal play during the past 20 seasons.
There were, however, periods of enlightened leadership. Robert Hedges, first owner of the Browns, promoted the game to a wider clientele by banning the sale of alcohol and instituting Ladies Day. His then-innovative reconstruction of Sportsman's Park in 1908 into a steel and concrete facility led the way in designing future ballparks. Hedges also had the foresight to hire Rickey to run the team. While Rickey's tenure was cut short by Ball, he was with the club long enough to obtain the services of George Sisler, the greatest of all Browns players.4
Brewery magnate Jerold Hoffberger presided over several decades of Orioles dominance as they won six division titles and two World Series. His organization served as a role model for all of baseball spanning the 1960s through the mid-1980s. In the 1980s, inspiration for the precedent-setting Oriole Park at Camden Yards was encouraged by Hoffberger's successor, Edward Bennett Williams. Its retro style ushered in a new era of ballpark architecture, helping stimulate a renewed interest in baseball.
In the Beginning

Throughout the ballclub's history, owners had to deal with daunting challenges such as scandals, strikes, and world wars. None, however, faced the experiences of brothers Henry and Mathew Killilea in 1901. They not only had to oversee the Milwaukee Brewers operations, but also assure the American League's success in challenging the National League's supremacy in baseball. Their ownership of the Brewers lasted only one year, a circumstance dominated by the overarching conflict between the two leagues.
After the 1900 season, Ban Johnson, president of the then Class A American League, announced that players under his jurisdiction wouldn't be governed by the National Agreement, a covenant that decreed participants would honor a player's contractual agreements with their respective teams. Effectively this meant he would begin raiding teams in the National League for their "reserved" players.5 Johnson was establishing a new major league.
He needed top-notch players for his league, and the National League's self-imposed player salary cap of $2,400 per year made it easy to lure them to his fledgling organization. A rush of players to the new league was immediate. Eventually, nearly two-thirds of American League rosters came from the National League.6 Significantly, his raid included such standouts as Nap Lajoie and Cy Young.
In addition to attracting players through higher wages, Johnson played a longer strategy. A significant factor in determining a team's financial viability was (and still is) the population base from which it drew: the larger the base, the greater chance of success. Placing teams in large metropolitan areas was paramount, especially before popular usage of the automobile left people were dependent on mass transportation. Shifting franchises to these locales became crucial for the league's survival.
When the National League dropped Baltimore, Cleveland, and Washington after the 1899 season, Johnson added them to his circuit at the expense of less populated venues. Grand Rapids, with a population of less than 90,000, simply could not match Cleveland's potential to draw fans from a base of over 380,000 inhabitants. Johnson also placed teams in Boston, Chicago, and Philadelphia to compete directly with the senior circuit. Detroit and Milwaukee, both founding franchises in the Western League, rounded out the new major league. As 1901 began, the rearrangement looked like this: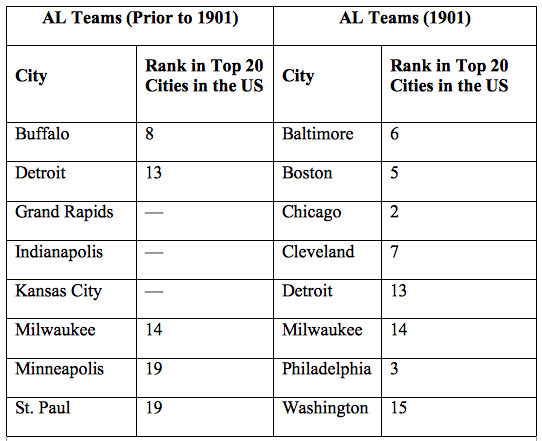 (Click image to enlarge.)
Source: 1900 US Census via InfoPlease.com
The league did well in 1901. Despite not having teams in two of the largest cities in the country, New York and St. Louis, Johnson's clubs generated attendance of nearly 1.7 million, favorably comparing to the National League's 1.9 million fans.
While these developments boded well for the American League, the same could not be said for the Brewers. Milwaukee's performance in 1900 had been successful; it finished a close second to the Chicago White Stockings. But in 1901 the Brewers were overwhelmed by events stemming from the American/National League conflict.
With the movement of franchises to larger cities, Johnson also attracted substantial capital to Cleveland, Boston, Chicago, and Philadelphia. The Brew City's Killilea brothers could not hope to compete financially with these owners, and their ability to successfully attract players from the senior circuit. It was a sad turn of events for Matthew Killilea, who had not only been active in running the Brewers but also proved a solid legal adviser to Johnson during the league war years.
Killilea, son of Irish immigrants, was an attorney and minor politician in Milwaukee. He and nine other local businessmen became involved with the Brewers as a matter of civic pride.7 Increasingly entwined in team affairs, he was instrumental in construction of Milwaukee Park at 16th and Lloyd, a facility designed to accommodate minor-league competition. Killilea developed a reputation for fairness in dealing with his players and extended efforts to provide a competitive team. Most often, however, until Connie Mack began managing the team, this last objective was not met, the Brewers usually finishing well out of the pennant race.8
Frequently called on to provide legal expertise as the league grew and conflict with the National League continued, Killilea was integral to the process of incorporating the White Stockings franchise for the 1900 season.9 Earlier, he had worked with Johnson to rebuff efforts to have Western League players transferred to the National League as well as securing new franchises to stabilize the growing circuit.10
Proprietorship of the Brewers went through several iterations over the years. By 1901 Henry Killilea as president and Fred Gross as treasurer were co-owners of the team.11 Killilea's expertise notwithstanding, Milwaukee's relative lack of financial backing became apparent when National Leaguers flocked to the new circuit. Beginning in the 1901 season, more than 100 players with experience in the senior circuit jumped to the Americans; more than 70 came directly in the first two years of its existence.12 Just three frontline players joined the Brewers; financial competition was just too keen for players to sign with Milwaukee.
Hugh Duffy, a future Hall of Famer, was the best of the three. Named manager to start the 1901 season, the 34-year-old, who had hit .440 in 1894, batted a creditable .302 in half a season. He replaced Connie Mack, who had moved on to the Philadelphia A's, a shift orchestrated by Johnson to strengthen the new franchise. Other additions, pitchers Ned Garvin and Pink Hawley, generated a combined 15-34 record.
As if not drawing top-flight players was obstacle enough, Matt Killilea struggled with tuberculosis, which forced extended absences, further distracting the beleaguered franchise. Even before the season began, there were rumors that Milwaukee would move. Most suggested the team would move to St. Louis, if not in 1901, certainly in 1902.13
St. Louis was a logical destination, a metropolis Johnson had eyed for some time. It was the fourth largest city in the nation, with the added allure of preparing to host the 1904 World's Fair. Unlike most East Coast cities, St. Louis allowed Sunday baseball, and competing for fans with the National League Cardinals made the contemplated move an even more attractive venture.14
The relocation rumors were true. Both Johnson and Chicago owner Charles Comiskey had requested that Killilea shift the team to St. Louis before the season began. Killilea refused "with protestations of civic pride," at the same time promising that if the team did not perform well during the season he would move.15 That Killilea could resist Johnson and Comiskey was uncommon; most often the autocratic Johnson had his way. It reflected the regard both Johnson and Comiskey had for the Brewers owner.
While Killilea obtained a reprieve, he could not dislodge Johnson's uneasiness as the season was about to start. After an exhibition game between Chicago and Milwaukee — handily won by Chicago — Johnson became alarmed at the Brewers' level of play. He canceled further exhibition games between the two teams during the spring. "The games were unfair to the Milwaukee team and gave a false impression. The Brewers were not represented by their full strength and the opinion might be formed before the season begins that the White Stockings are stronger than Milwaukee."16
Johnson's concern was justified. Neither the franchise's situation nor Killilea's health improved. Killilea's brother Henry, also an attorney, stepped in to direct the team during his brother's absence, but to no avail.17 The team lost its first five games, bounced between seventh and eighth place for two months then settled into the cellar for good on June 30.
Earlier that month, a meeting of American League owners convened in Chicago. Afterword, news leaked out that St. Louis and/or New York would replace Milwaukee and/or Cleveland. Mathew Killilea countered the rumors, commenting that he would "personally vouch for the retention of this city (Milwaukee) in the circuit." He said he had turned down an offer by St. Louis businessmen of $30,000 for the franchise.18
Despite these disavowals, talk of a shift carried through the season. Killilea continued to insist the Brewers would not move and were not for sale. In August, he said he had turned down another offer — now $42,000. By then, the impression had formed that Killilea was bargaining for the best price the franchise could draw. The team finished dead last, 35½ games behind the White Sox.
Attendance for the year at Milwaukee was 139,034, second to last in the American League, affected by continued rumors that the club was moving.
The season had not ended before The Sporting News reported that Jimmy McAleer, former manager of the Cleveland Blues and a great recruiter of National Leaguers to Johnson's circuit, would manage the St. Louis team in 1902.19 This was before any word came that St. Louis would have a team.20 Over the next several weeks, additional stories found their way into TSN about the presumed move. The baseball weekly, operated by the Spink family in St. Louis, was particularly anxious to have an American League team in the city. Virtually every week through the next two months, an article referring to St. Louis replacing Milwaukee appeared in the paper.21
Matters came to a head in Chicago the first week of December when American League owners convened to discuss what seemed a foregone conclusion. While the franchise shift did take place, the path toward its doing so proved curious.
As Matt Killilea's health worsened, his brother Henry had assumed a more prominent role in running the Brewers. Apparently, his part now included controlling ownership of the club. When American League executives sanctioned transfer to St. Louis with Matt still being associated with the club, Henry objected. Concerned with his brother's well-being, he wanted Matt to retire from baseball. Matt wished to stay in the game. Finally, in a meeting that lasted nearly 12 hours, Henry gave up his interest and the transfer took place with Matt and treasurer Fred Gross controlling the new St. Louis franchise under terms that were not made public.22
Milwaukeeans were displeased. The Milwaukee Daily News denounced Killilea and Gross, saying they "have pink tea in their veins instead of sporting blood…" for not staying with Milwaukee. The Milwaukee Journal expressed similar sentiments, noting, "It is a very clever trick of the American League bunch in keeping Killilea … on their staff with ground awaiting them in Milwaukee in case St. Louis should go to the bead."23
The Milwaukee Sentinel countered these reactions with a pragmatic observation: "The owners of the Milwaukee club removed their team to St. Louis as a business proposition. They expected to sell out, but in the absence of capitalists in the Mound City to shoulder the burden made it necessary for them to carry the load themselves, and it is possible they may make their independent fortunes as a result of the move. The Killileas and F.C. Gross stated that Milwaukee could not adequately support the expensive team they had secured; so they had to leave the city."24
The Sentinel was perceptive. Killilea and Gross had maintained ownership of the team in the absence of local capitalists in St. Louis. The seriously ill Killilea and Gross, lifelong Milwaukeeans, did not make for a secure and stable St. Louis franchise ownership. It was an absence that did not continue for long; their control of the St. Louis franchise was short-lived. Ban Johnson was going to make sure of it.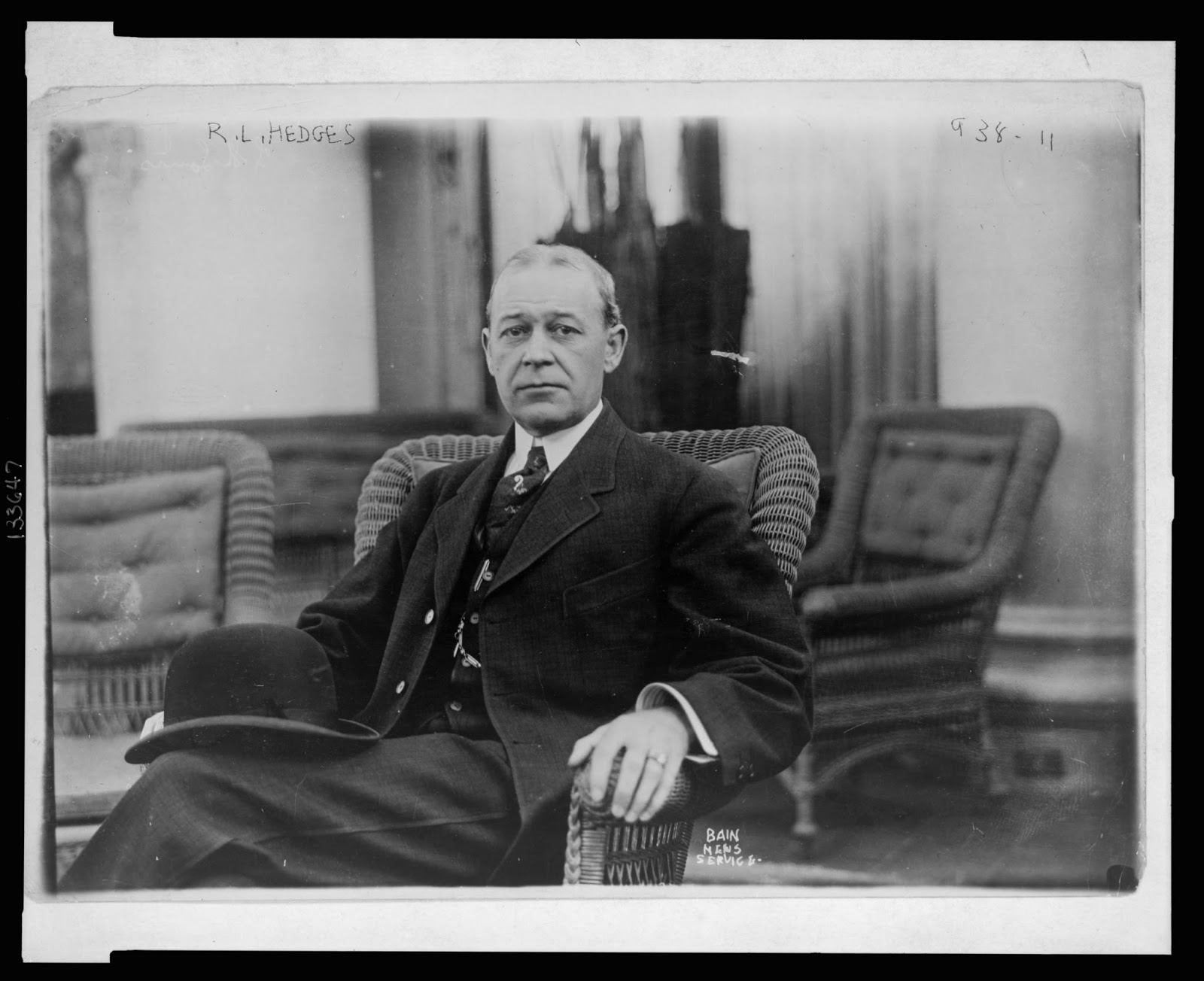 Robert Hedges, first owner of the St. Louis Browns. (Library of Congress, Bain News Service)
Enter the Browns
"I went into baseball purely as a business." — Robert Lee Hedges, Browns owner
Seeking to capitalize on past legacy, the new club appropriated the Browns as the team's nickname. Even before the shift to St. Louis had been finalized it was being referred to as the Browns, a deliberate attempt to hearken back to the old St. Louis Brown Stockings, a successful franchise in the defunct American Association from the late 1880s that had won four pennants in a row.25
In late January 1902, it became public that Matt Killilea planned to dispose of his stock to St. Louis investors.26 Johnson on hearing of the impending deal "took the first train to St. Louis" and spent a day with the principal parties to ensure protection of league interests. While a St. Louis Republic article describing this development seemed to suggest rapidly evolving events, it actually represented culmination of a long process in attracting resident ownership of the team.
In this situation, Johnson was far from the detached individual portrayed by the Republic. Two days after Killilea's intentions became public, it was revealed that Johnson and Comiskey "will meet with local parties who will take charge of the club" and that their names would soon be publicized. The Republic article surmised that one of the individuals involved in negotiations for the team was a Mr. R.L. Hedges, formerly of Cincinnati and then living in Kansas City.
Conjecture had it that Hedges, described as a retired carriage manufacturer, would have some connection with the ballclub.27 He and Johnson had known each other since Johnson was a sportswriter in Cincinnati; they had stayed in touch over the years.28
Although Hedges emerged as the major force in controlling the franchise, it was not apparent at first. When Sporting Life announced stockholders in the ballclub, they were with the exception of Hedges all prominent St. Louis businessmen. Ralph Orthwein, George Munson, C.J. McDiarmid, and John P. Bruce each committed to purchase 50 shares in the club valued at $100 per share, half paid up-front and representing 40 percent ownership.29 Hedges' 300 shares were the remaining 60 percent, a majority interest in the Browns. Upon consummating the deal, Hedges moved to St. Louis. He lived there the rest of his life.
Numerous sources reflected various figures as to the team's selling price; the January 28, 1902, issue of the St. Louis Republic estimating a figure in the range of $50,000. Whatever the final price, Henry Killilea seemed pleased with the transaction's conclusion: "You may say that the deal has been hanging fire, but that everything was satisfactorily arranged. … Matt was never in favor of going to St. Louis, and when the opportunity came to sell out at a higher price he willingly consented. We were treated liberally by the men purchasing and have no complaint to make."30
Matt Killilea died on July 27, 1902, a victim of tuberculosis. After his death, The Sporting News wrote of Killilea: "He was the brains of the American League, having advised Ban Johnson in all his moves before and after the war started with the National League. Even the genius, John T. Brush, with all his baseball experience, failed to cope successfully with the Milwaukee magnate, although the latter was new to the game compared to the Cincinnati man. Charlie Comiskey and other well known magnates have said that Matt Killilea had all the other leaders beaten by a mile when it came to base ball law."31
Matt's brother Henry went on to briefly own the Boston Red Sox (then called the Americans), possibly financed with some of the proceeds from the sale of the Browns. Respected for his legal acumen, Killilea received credit for his expertise in helping to gain peace between the American and National Leagues in 1903, the same year his Americans won the World Series.32
Once the transaction was final, the principals selected officers. Orthwein became president and Hedges secretary-treasurer. Several histories of the Browns have Orthwein heading the team in its first year. Although being president of the Browns reinforced this impression, Orthwein was a minority stockholder. Hedges was always the principal owner.33
Orthwein assumed the presidency to give the team a sense of legitimacy in the community. Hedges, from Kansas City, was viewed as an outsider. The Sporting News explained that Orthwein "was made nominal head of the new club to impress upon the public it was a St. Louis institution and not under alien ownership."34 He was a millionaire, serving as secretary of the Sempire Clock Company and as director of the Orthwein Investment Company. Also known as a sportsman, Orthwein owned the then famous champion saddle horse Rex McDonald. At 25, he was the youngest president in either league.35 The paper noted that the club's policies "would be shaped and affairs managed by Secretary Hedges who has a controlling interest in its stock."
Orthwein proved a minor and transitory figure in the Browns history. He was a somewhat eccentric figure. In 1903 TSN noted creation of a deed of trust to manage Orthwein's property and to "deal with his indebtedness," one of several untoward incidents in his life.36 At the end of the 1903 season, a single sentence in the St. Louis-Dispatch noted that Hedges had succeeded Orthwein as president of the club.37 Although later versions of his leaving the Browns suggest dissatisfaction with the team's management, Orthwein's shaky financial position probably decided his departure.38
Hedges is an obscure figure in baseball's narrative. His team lacked color, did not shine on the field or generate outstanding players. Yet, during his 13-year run as owner, Hedges showed an innovative side seldom equaled by his contemporaries.
While Orthwein came of wealth, his father generating a considerable fortune as a grain merchant, Hedges rose from more common stock. His tale of overcoming adversity ran along the line of a Horatio Alger rags-to-riches story. Born near Kansas City in 1869, he overcame several personal tragedies. His father died when Hedges was 13; four years later, two brothers were killed in a tornado.
Despite these calamities, Hedges worked his way up from being a civil servant to launching a buggy-manufacturing firm in Hamilton, Ohio. Always shrewd in the way of business, he sold the concern in 1900, foreseeing its' future demise at the hands of a coming automobile industry. Hedges then moved into the financial world, representing J.P. Morgan's various enterprises in the Midwest. Soon thereafter, lured by Johnson, he joined a select group of individuals investing in the American League.
Many owners at the time were former players or patrons who saw themselves as "sportsmen" indulging in a costly hobby or obligation to serve the civic good. Hedges was neither. "I went into baseball purely as a matter of business," he said.39 Although the Browns' performance was mostly mediocre during Hedges' tenure, he held to this principle, with the Browns consistently turning a profit.
Taking over the Browns was a daunting proposition for Hedges. The first priority was finding a ballpark for the team. Old Sportsman's Park, site of play for the American Association Browns, became the new Browns' ballfield — partially out of availability but also hinting at past glories. Renovation of the disused facility commenced as a new grandstand was constructed and the bleachers restored amid a general makeover.40 It was ready for play on Opening Day 1902.
Through the winter months, while financial transactions took place, McAleer proceeded to sign players for the Browns, focusing on disgruntled National Leaguers. The results of his efforts were stunning; he obtained six players from the Cardinals alone. Three were pitchers Jack Harper, Jack Powell, and Willie Sudhoff, who had combined for 59 Cardinals wins in 1901. Future Hall of Famers Jessie Burkett and Bobby Wallace followed suit. With these and other players, the Browns looked to be formidable going into their inaugural season in St. Louis.
The wholesale invasion of the Cardinals' roster set off a spate of lawsuits, the Cardinals defending their rights to control players through the reserve clause. Courts eventually upheld the Browns actions because then standard player contracts did not offer mutuality and were in violation of antitrust legislation.41
Of lasting importance was a legacy of ill feelings that formed between the two teams. Intracity rivalries were to be expected, but the Browns' raid on the Cardinals generated a deep animosity that continued until the Browns left St. Louis. Hedges subsequently came to realize the cost to his team's good will. He and said that if he had to do it over, he would probably have sought players from National League teams other than St. Louis.42
As the season commenced, Hedges found ways to improve attendance. One concerned the rowdy nature of fans attending Browns games. Ban Johnson's continuing initiative in running the American League was to remove unsavory and disorderly elements from ballparks. His efforts encouraged increased attendance by a wider public, long put off by disruptive elements. Theodore P. Wagner, attending his first Browns game in the early 1900s, recalled half a century later, the gantlet of abuse fans had to endure: Women who attended "…received a raucous and often ribald welcome from the beer drinkers…" Wagner's memories were of a "…Sunday afternoon filled with "brew bombs," fisticuffs and excitement."43
Although American League teams for the most part followed Johnson's strictures on dealing with disruptive fans, the Browns were commencing play in a heretofore National League town where such limits had not been encouraged or endorsed. Hedges proceeded to promote a family-friendly environment by employing security personnel and banning the sale of alcohol at games. A complimentary initiative revolved around what became known as "Ladies Days," games at Sportsman's Park.
Hedges frequently receives credit for creating Ladies Day.44 In a series of articles nearly half a century after he took over the Browns, baseball writer Sid Keener said, "While many owners claim credit for introducing 'Ladies Days' to baseball this writer (Keener) awards that honor to Hedges. During the mid 1900's women rarely patronized sporting events — baseball especially. There were those rowdies out on the ball field! And you didn't want your mother, wife, daughter, or sweetheart to hear those nasty words!"45
Despite Keener's recollections, the idea of encouraging women to attend ballgames took place in the National League's early days and was an offered feature of Milwaukee Brewers baseball.46 Tickets were offered to women at a reduced price on special days of the week or if accompanied by a man. Although Hedges may not have come up with this promotional idea, he certainly popularized it in St Louis.
During the season, and over the years, Hedges became a familiar figure in St. Louis, attending business luncheons and civic functions, talking about his team, often providing free tickets with the invitation, "come out to the ball park as my guests." To those wary of games based on prior experiences, "Uncle Bob," as he came to be known, invited them to witness how attendance at a game had been transformed."47 Hedges' presence extended to the ballpark, where he often appeared, greeting fans, and roaming the stands during play, efforts that gradually won followers to the team.48  
Keener recalled watching Hedges in action at the ballpark nearly a quarter-century later. "Two men and a woman who seemed to be in their early 60's were trying to edge their way through the mob. There wasn't a vacant seat in the ballpark when Mr. Hedges spotted them. 'You'll pardon me,' said Mr. Hedges. 'This place is too crowded for the lady. Won't you be kind enough to do me a favor and accept seats in my private box?' He had an usher escort them to his seats behind home plate to watch the game. He ended up viewing it while standing on a concrete post, holding on to an iron beam."49
"First in shoes, first in booze, and last in the American League"
With new players recruited prior to the 1902 season, the Browns became a contender. Their first game was auspicious, a victory over the Cleveland Blues on April 24, 1902, at Sportsman's Park. St. Louis went on to battle the Philadelphia A's for the league lead well into September. At the height of the pennant race, Hedges' innovative nature came into play: He offered his players 25 percent of the gross receipts should they win the league championship.50 Illegal today, it was a novel concept at the time. The gesture, however, proved academic as the Browns faded in the stretch, finishing second, five games out.
Fueled by their solid play, the Browns outdrew the Cardinals by over 45,000 fans, making for a successful season. Overshadowing the local scene, however, baseball's landscape remained decidedly unsettled; the two leagues were still at war. During the winter of 1902, National League owners had come to the realization that the American League was here to stay. The new circuit had outdrawn the old, 2,206,454 to 1,683,012. It was time to end the conflict. Both leagues understood that profits would continue to decline as long as players could make one team bid against another for their services. The National League sent out peace feelers, which Johnson and his owners cordially received. Within weeks, a settlement to resolve differences concerning territorial rights and ownership of individual players came to the owners for approval.
While most were willing to sign off, New York Giants owner John T. Brush proved recalcitrant. Johnson, wishing to take advantage of New York's population base, had shifted the Baltimore Orioles franchise into New York, begetting a team later to become known as the Yankees, a transfer that enraged Brush. Further, Brush was going to lose three quality stars, George Davis, Ed Delahanty, and Kid Elberfeld, to the American League. If these factors were not enough to set Brush against the settlement, he was also going to lose a star pitcher. Hedges had lured Christy Mathewson to the Browns with what looked to be a lawful "ironclad" contract. Mathewson had been making $1,500 annually with the Giants. Hedges offered $4,000. A $500 advance sweetened the bargain.51 Brush was so much against the agreement that he won an injunction to stop the process. Although he canceled the injunction, Brush remained opposed to the conflict's resolution.
All indications pointed to Mathewson going to the Browns based on his having signed with them and receiving an advance. Yet the final listing of assignments had him staying with the Giants. By letting Mathewson stay with New York, Brush's recalcitrance toward the settlement dissipated. It subsequently came to light that Hedges willingly gave Mathewson up to bring closure to the dispute. "My individual and club interests were of comparatively minor importance when the future of baseball was at stake," he said. Later, he recalled, "I lost a pennant for St. Louis in that deal, but I brought about peace in the baseball world."52
In retrospect, Hedges and St. Louis lost more than a pennant. One can only speculate on how Mathewson might have affected the Browns' fortunes over the years, including the franchise's eventual move to Baltimore.
The Browns' success in 1902 proved their best performance during Hedges' time as owner of the team. Just once more would they finish in the first division under Hedges; the rest of the time they resided in the bottom half of the league, including six finishes in seventh or eighth place. Although there were flashes of excellence, such as outfielder George Stone winning the batting title in 1906 and the acquisition of George Sisler, most of the talent Hedges garnered for the club proved second-rate. His astuteness in the business world did not translate into success on the playing field. Over the years, "Uncle Bob" gradually earned a new moniker, "Tail-End Bob."
One reason suggested for the Browns' plodding performances was that the ability to scout out top-notch prospects was lacking.53 Perhaps Hedges' entry into the game from outside baseball worked against him. Unlike Comiskey or Mack, who had years of experience in developing a network of acquaintances able to discover talent, Hedges' inexperience impeded his ability to ascertain quality personnel.
He also left an impression that in dealing with player personnel, his actions were as an individual dealing in commodities, rather than in creating a winning team. The Sporting News describes Hedges' ability to obtain minor-league players who were "sold to major league clubs for large sums." Yet, the same article noted, "Scarce one of these players 'made good' with the major-league clubs to which they were sold."54 Hedges' dealings in player personnel were so sharp they left fellow owners with a sense of unease, that he was "too canny a businessman for the good of the game."55 This reputation eventually hurt him within baseball's hierarchy, working against his ability to do business with other teams.
In time owners refused to trade with him. Sid Keener, writing for the St. Louis Times, wrote, "It has been common talk in American League baseball circles for years and years that other magnates would not exchange with Hedges. Figures prove this. … The American League, failing to shoo Uncle Bob out of the league, has entered into a combination to prevent him from getting his club back in the first division."56 Cleveland and Philadelphia, respectively, thwarted his efforts to obtain Joe Jackson and Home Run Baker.
Despite the team's less than sterling performances, it often turned a profit. Several external developments worked in Hedges' favor. While Sunday baseball was legalized, horse racing became illegal in 1905. It had been one of few sporting events the public could afford. Simultaneously, Hedges continued innovating, introducing features to give the stadium a friendlier setting. He commenced use of an electric scoreboard, provided a public-address announcer at games, and employed detectives to rid Sportsman's Park of gamblers.57 These factors contributed to increased attendance at the ballpark. Moreover, it did not hurt that the Cardinals were equally inept, finishing just once in the first division while Hedges ran the Browns. On average, the Browns outdrew the Cardinals by nearly 40,000 a year.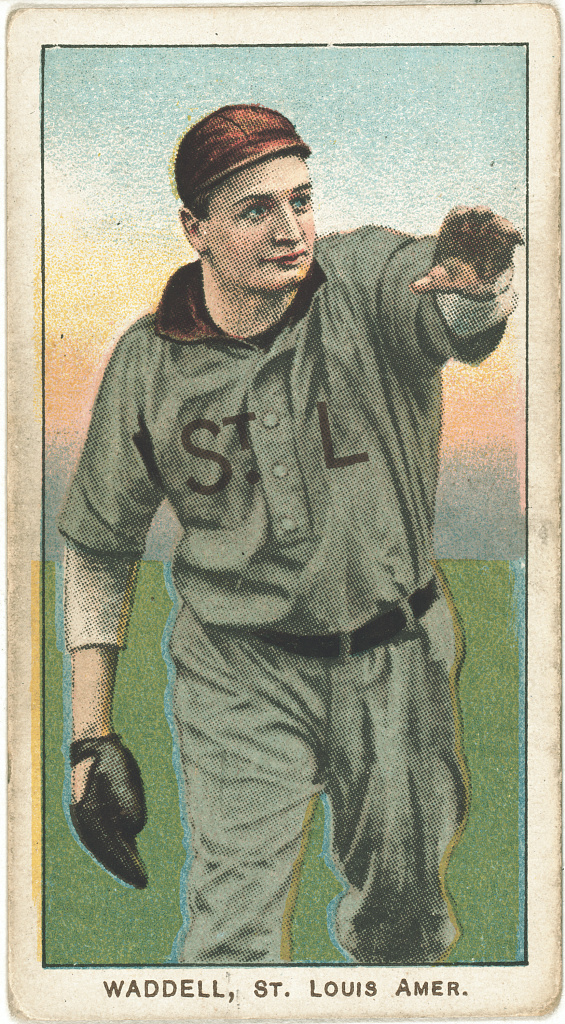 The Browns lumbered through several years of indifference until 1908. Then, thanks in part to picking up castoffs Bill Dinneen and Rube Waddell, they made a solid run at the pennant. Both had comeback seasons, keeping St. Louis in the race before they finished a close fourth. More than 600,000 fans came to the ballpark, over triple that of the crosstown Cardinals, and generating a profit of $165,000.
Flush with success, Hedges reinvested over $70,000 in reconstructing Sportsman's Park, creating a steel and concrete structure, one of the earliest of its kind, and allowing for an increase in capacity from 18,000 to over 24,000.58 The refurbished facility provided little in the way of inspiration in 1909. Dinneen and Waddell dropped from a combined 33-21 to a 17-21 record as the team fell to seventh place. McAleer, too easygoing for his own good, some said, was let go after having piloted the team for eight seasons.59 Despite the increased capacity at Sportsman's Park, the Brownies' falloff caused attendance to drop from 618,947 to 366,274, sixth in the league.
To replace McAleer, Hedges hired Jack O'Connor, a former Browns catcher. Hedges had taken note of O'Connor's "superior knowledge of the sport," and "his knack of doing the unexpected or outguessing his adversary," when O'Connor had played for the team.60 It proved a disastrous appointment. Not only did O'Connor lead the team to its worst record in the franchise's young history, he involved the club in a disreputable incident, caught Hedges up in a legal battle, and decidedly raised the ire of Ban Johnson. All this came out of play on the last day of the season.
St. Louis was finishing last — 20½ games behind seventh-place Washington — as attendance dropped to less than 250,000. They were playing a doubleheader on the last day of the season against the Cleveland Naps. While the games had no meaning in the standings, they did play a role in the batting race. Cleveland's Napoleon Lajoie, then second to the less popular Ty Cobb, made eight hits against Browns pitching, seemingly winning the batting crown.
His spree was achieved under bizarre circumstances. Most of Lajoie's hits were bunts down the third-base line toward rookie Red Corriden, playing his position suspiciously deep. After a questionable play, Browns coach Harry Howell allegedly offered a bribe to the official scorer to give Lajoie a hit. Hedges, in attendance, was not pleased with what he saw.
As it turned out, Hedges wasn't the only one displeased. Numerous complaints about the nature of the games surfaced. Johnson, getting a whiff of events, saw a threat to the integrity of the game and launched an investigation. Hedges soon fired O'Connor. It turned out that Corriden was playing deep under orders from O'Connor, who admitted, "The games Sunday were a farce." O'Connor and Howell were banished from the game. When Hedges fired O'Connor and Howell, it was clear to those in the know that he was acting under Johnson's direction.61
O'Connor was not finished with Hedges, however. His contract covered 1910 and 1911. Hedges refused to pay O'Connor for 1911. O'Connor took him to court and won in 1913, forcing payment of $5,000 for 1911.62 The case did little in the way of credit to either man, O'Connor being shown up for his lackadaisical management of the team and Hedges for his evasiveness on matters concerning the contract while under oath.63
Shortly after the season ended, rumors circulated that Hedges was going to sell the Browns. There was truth in the rumors; a transaction was in process. As recalled 40 years later by Hedges' attorney, Montague Lyon, in The Sporting News, a group of St. Louisian Racquet Club members decided that they wanted to purchase the club from Hedges.64 Hedges at the time owned just over 60 percent of the club, minority stockholders being Ben C. Adkins, John E. Bruce, W.E. Orthwein and C.J. McDiarmid.65 The would-be purchasers, headed by local financier E. Manning Hodgman, deposited $30,000 with Hedges as down payment on a $300,000 purchase price. They had 10 days to determine whether to go through with the matter, failure to do so generating forfeiture of the down payment.
The reasons offered for Hedges' decision to sell varied. Lyon was quoted in Sporting Life as saying, "Mr. Hedges' health has been impaired by worry and hard work since the close of last season and his friends and his wife finally prevailed upon him to sell the club and accordingly the deal with the Hodgman syndicate was closed. After the stock has been transferred, Mr. Hedges will go to Arizona on personal business and finally to Europe for his health."66
Other sources pointed to a different reason: that Hedges faced outside pressure, especially from Johnson, to sell the Browns. The article quoting Lyon alluded to efforts to oust Hedges because of the Browns' poor showing, the O'Connor incident, and a disagreement with Comiskey concerning possible tampering charges involving a White Sox player. Comiskey, Hedges, and Johnson denied all this conjecture.
The deal, subsequently vetted by Johnson and others representing the American League, eventually collapsed. The would-be investors began squabbling about apportioning responsibilities in running the club, as a result missed payment deadlines for completing the purchase. Hedges granted an extension, hoping disagreements could be resolved, but the dispute went beyond resolution, and the transaction was never consummated. The investors lost their $30,000 down payment.
As the deal collapsed, Hedges, full of effusiveness, said he was "never feeling better in (my) life and is eager to get to work and resurrect the lowly Browns from the graveyard brigade." Once the transaction failed, he rapidly reassumed control of the Browns and named shortstop Bobby Wallace manager for the 1911 season. It proved nearly as unfortunate a choice as was the selection of O'Connor.67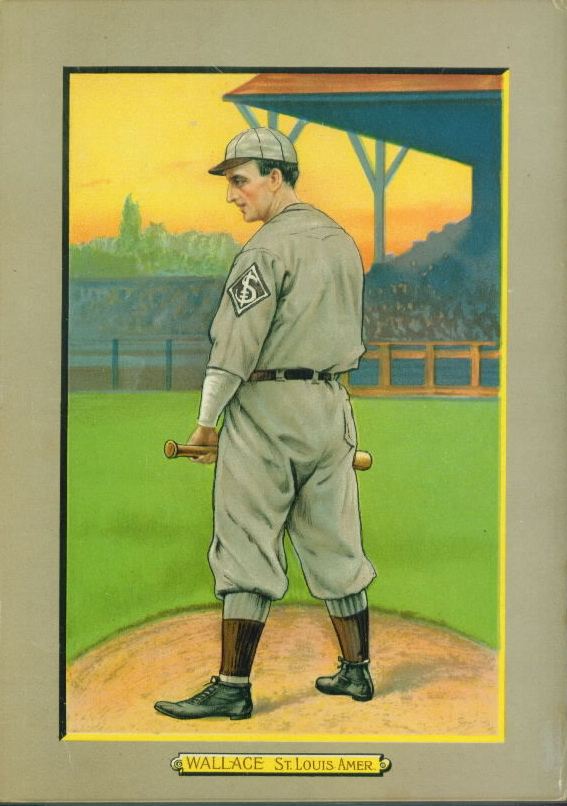 Wallace, the peerless-fielding shortstop, was a future Hall of Famer who had been with the Browns since 1902. He took the job against his better judgment. "I never had the slightest desire to be a major-league manager and all knew it," said Wallace. "But Ban Johnson, Bob Hedges, and Jimmy McAleer persuaded me that the Browns were in a sort of a jam and it was up to me, as an old standby, to do what I could."68 
O'Connor's efforts had generated a 47-107 record. With Wallace, the team's record was near identical, at 45-107, prompting another last-place finish. Early in 1912, as the team continued to perform poorly, first baseman George Stovall replaced Wallace. The Sporting Life article describing his appointment as a playing manager provided insight into Stovall's nature as well as his perspective on what St. Louis needed. "I am going to have a conference with President Hedges, and I am going to tell him that he will have to get me some players and get them in a hurry," he said. "The club is in bad shape. … If he expects me to make a showing and win some games he'll have to give me the material."
The same article noted that the Browns were going through the motions, lifeless; that there were "no rowdies," no "pepper and fighting spirit." Mindful of Hedges' business practices, the Sporting Life correspondent offered a telling observation: "[T]o make Stovall's reign a success Colonel Hedges will have to bring along some of those high-priced minor-leaguers who go to other teams at fancy prices."69
Under Stovall, the team marginally improved, enough to eke out a seventh-place finish ahead of the New York Highlanders (later Yankees). There was a sense of optimism as the Browns entered 1913 with Stovall at the helm. However, before the season was over, he earned Ban Johnson's wrath for an on-field incident.
In early May, Stovall got into an argument with umpire Charlie Ferguson. As Browns infielder Jimmy Austin described it, the dispute climaxed when "George let fly with a big glob of tobacco juice — ptooey — that just splattered all over Ferguson's face and coat and everywhere. Ugh, it was an awful mess. It was terrible"70 Suspended for several weeks, fined, and forced to write a letter of apology to Ferguson, Stovall complied. However, he had crossed the line with Johnson and Hedges, not only assaulting the authority of an umpire, but also behaving in a manner counter to the image of the game that they were trying to project. Stovall would have to go. Hedges, who had now made three consecutive poor selections as managers, did not have far to look in finding a successor.
Hedges Protégé: Branch Rickey
Branch Rickey came to St. Louis from the White Sox in 1905. A backup catcher, he was an oddity in the majors. Deeply religious, Rickey refused to play ball on Sundays and reported to the team only after he had completed coaching responsibilities at Allegheny College in the spring. He also proved to be a mediocre player.
Despite these drawbacks, Hedges was impressed with Rickey's incisive knowledge of the game and an uncanny knack for evaluating talent. After Rickey's playing career ended in 1907, Hedges and Rickey kept in touch while he continued coaching at Allegheny. Their association was one of mutual respect. Hedges admired Rickey's baseball acumen. Rickey appreciated Hedges' ability to advance in the world and run the Browns using solid business sense.71 Eventually Hedges hired Rickey, who was failing as a lawyer in Boise, Idaho, to do part-time scouting work for the Browns in1912. The next year he offered Rickey a position as assistant and business manager to start in June, after he completed his coaching obligations.72
Rickey's joining the Browns came at an inauspicious time. Arriving on the heels of Stovall's altercation with Ferguson and subsequent suspension, Rickey soon found himself in conflict with Stovall. Stovall sensed the precarious nature of his position. He chose to confront Hedges and by extension Rickey. Unhappy that Hedges would not grant him authority to make player transactions, he was dismissive of the talent Rickey wished to bring to the Browns, commenting, "I wasn't running a primary school of baseball in connection with my work as manager of a big-league club."73 This, plus a growing realization that Stovall was working to recruit players to the newly forming Federal League while still employed by the Browns, forced Hedges' hand. He dismissed Stovall in September, replacing him with Rickey.74
Hedges' decision to bring Rickey to St. Louis was sound, but events and situations limited the progress he could make. During Rickey's time with the Browns, the team improved, but Hedges' constrained financial situation and the emergence of the Federal League hampered progress. Although baseball history notes Rickey's ultimately successful career, he was at the time a relative novice in the business of the game, experimenting with what worked and what didn't. Although his ultimate loss to the Cardinals proved fatal to the Browns, there is no assurance that had he stayed with them he would have enjoyed the same success he later experienced with the Cardinals. The Browns were undercapitalized.
This was for the future. Rickey's first order of business was to improve a club that had again finished last. Hedges felt the best way to do this was through development of a farm club or system. He had earlier explored purchasing the Kansas City Blues, asking Rickey to run the operation. Rickey, still tied to his coaching duties, turned Hedges down; the deal later fell through.75
The Browns, like all major-league teams, could protect only a limited number of players on their roster, placing excess talent on minor-league teams, rights to the player going to the minor-league club. Handshake agreements between major-league owners and their minor-league counterparts allowed return of the players should the player prove to be of big-league caliber. Frequently, however, this practice did not work. Players were often sold to the highest bidder; the work of scouts and teams who had found prospects went for naught. Such was the case with Hedges, as teams with more capital to draw on routinely outbid him.76
The need to establish a system to protect prospects grew more acute with the hiring of Rickey. He had a wide range of connections from his college-coaching days who referred players his way. Even before joining the Browns, Rickey had referred a player to Hedges, only to see him outbid.
In seeking to resolve this matter, Hedges and Rickey attempted another arrangement. An opportunity presented itself to fund local businessmen in Montgomery, Alabama, to purchase the Montgomery Rebels. Under the proposed arrangement, the Browns could acquire players off the roster for $1,000 at the end of the season. That deal fell through, as the prospective owners could not agree on financial terms. Subsequently, in January 1914, baseball's then ruling National Commission ruled these types of agreements illegal.77 Although he was stymied, Hedges' thoughts for working relations between major- and minor-league teams would see fruition under Rickey at another time and another place.
One player would not get away from the Browns. In 1912 George Sisler began to play for Rickey at the University of Michigan. Upon graduating, Sisler signed with the Browns, an act that eventually caused chaos in baseball's hierarchy. Previously, when Sisler was still in high school, he had signed a contract with a minor-league club although he did not receive any money or play in any games. The contract eventually progressed through the minor leagues to the Pittsburgh Pirates, whose owner, Barney Dreyfuss, argued that Sisler belonged to him. After a protracted battle, which finally came to the National Commission for adjudication, it was ruled that the contract was invalid as Sisler was underage at the time of the signing. Having played for Rickey, who was by now with the Browns, Sisler signed with St. Louis. The commission's decision proved so acrimonious that it was a contributing factor in the replacement of the commission by the commissioner system. Sisler went on to be the Browns' greatest player. Once again, Hedges' Browns had been in the middle of controversy.78
While these developments took place, spring training for the 1914 season had begun; Rickey applied his college-honed training techniques to major-league players. Sprinting exercises, sliding practices, various pitching drills, and lectures on baseball theory characterized St. Louis's preparation for the 1914 campaign. These were radical concepts for which Rickey drew much ridicule. Cardinals manager Miller Huggins said, "I believe Manager Rickey has a lot of very good ideas, but I am not strong for theory." On Rickey's use of specifically designed sandpits to improve sliding skills, Huggins said, "No ballplayer can learn these things sliding in pits."79 Despite such criticism, Rickey continued his training strategies.
It was a mark of Hedges' management style that he not only backed Rickey's unorthodox methods but also encouraged him to challenge the status quo. Hedges' willingness to stand out from the crowd, to initiate a unique way of doing things, did not set well with his contemporaries. Rickey's approach paid off as the Browns climbed out of the cellar into fifth place in 1914, winning 71 games, their best performance since 1908's run for the pennant. Normally the Browns' improvement would have been the source of great satisfaction. However, times were uncertain for established major-league baseball as the fledgling Federal League was competing for players and fans.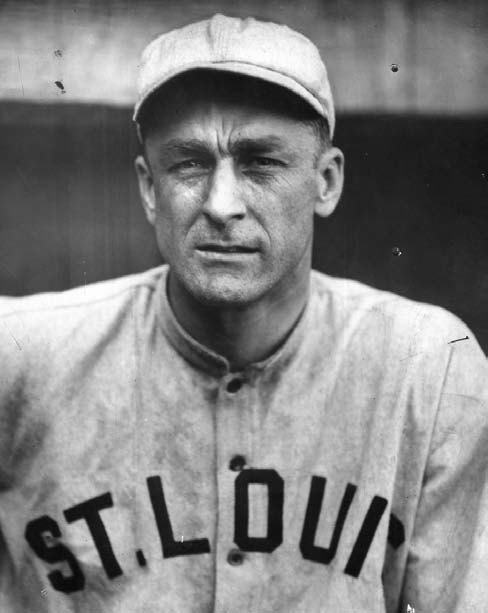 "Baseball people, as a rule, are generally allergic to new ideas." — Branch Rickey, who struggled as the St. Louis Browns manager in 1913-15 before moving to the Cardinals and finding lasting success. (National Baseball Hall of Fame Library)
Unfortunately for the Browns, one of the better-financed Federal League teams was located in St. Louis. Underwritten by businessman Phil Ball, the St. Louis Terriers made serious inroads in the Mound City's fan base. The Terriers' emergence came just as Hedges seemed to be making headway in developing a contending team.
Prior to 1910, the Browns yearly attendance averaged well over 300,000. In their 1908 challenge for the pennant, it rose to more than 600,000. The team's subsequent deterioration dropped attendance to near 200,000 each year from 1910 to 1913, the worst in the league and a drag on the American League's overall financial viability. The team's-fifth place finish in 1914 improved attendance, an accomplishment that might have been greater except for the Terriers' presence.
However, in 1915, the Terriers became a contender, narrowly losing the championship to the Chicago Whales as both their St. Louis rivals finished sixth. Hedges' club drew just 150,358 patrons, the lowest since he purchased the team.
As the 1915 season neared completion, plans developed to resolve conflict with the Federal League. Establishment of the league had hurt the two senior circuits as their gate dropped from over 6 million in 1913 to less than 5 million in 1914 and 1915.
The decreased attendance, coupled with escalating player salaries, strained most teams financially. At the same time, the Federal League's failure to attract significant National and American League players, coupled with aggressive legal actions and indifferent attendance, contributed to a dubious future for the upstarts.80
Hedges had played his part in holding players within the American League. The Browns did not lose a single player off their roster to competing leagues. It was not for the lack of trying.
In 1914 Stovall, now associated with the Federal League, persuaded one of Hedges' players, Earl Hamilton, to sign a three-year contract with the Kansas City Packers at twice what he was making with the Browns. Despite being in the midst of a three-year contract with St. Louis, Hamilton agreed. Upon hearing of the defection, Hedges met with Hamilton's parents with an offer to renegotiate the contract. He convinced them that it was best not to sign with an "outlaw" league, and they persuaded Hamilton to stay with the Browns.81  
All these factors led to demise of the Federal League. Fed players were dispersed to American and National League teams. What was not part of the agreement but understood by all parties to be a major factor in reaching settlement was that Phil Ball could purchase a major-league team, initially thought to be the Cardinals. This turn of events came out of meetings Ball and Johnson had beginning on the eve of the 1915 season. Years later, J.G. Taylor Spink related that in an attempt to hasten the end of the Federals, he arranged to have Ball and Johnson meet on a social basis at McTague's, a local "gathering place for sportsmen."82
It was an unlikely pairing of two iron-willed individuals but they found they enjoyed each other's company. The two met on subsequent occasions and came to agree that the "ruinous war," as Spink described it, needed to end. Johnson realized that if Ball were to become an owner in the majors, the transaction might aid in resolving the conflict. Likewise, Ball understood his rather substantial advantage in the situation.
Ball's interest in the Cardinals failed to carry when their owner, Helene Britton, after showing initial interest in selling, decided to hold on.83 Johnson, who held considerable sway over American League owners, persuaded Hedges to sell. He likely had an easy time of it as Federal League competition had worn Hedges down. Toward the end of the 1915 season, after rain cancelled a lucrative doubleheader, he shared with sportswriter Sid Keener, "I don't think I can take this much longer. This "war" with the Federals, a losing ballclub, and now a rained-out Sunday."84 Tired, realizing that Rickey might be on the right track but that it would take too long to create a winning club, Hedges wanted out.
Hedges owned approximately 60 percent of the team as negotiations began. Ball received an option on the team provided he put down a $30,000 deposit before Christmas. As Christmas came near, Hedges seemed to be having second thoughts about selling.85 One of the Browns' stockholders delegated to pick up the deposit showed up at Ball's office right before Christmas, and said it was probably too late to go to the bank and get the $30,000. Ball asked if he wanted the deposit. "The banks are all closed, and you can't get it now," the stockholder said. Ball pulled out $30,000 in gold certificates. "Here it is." The Browns representative refused to take it, sweeping it to the floor. Ball replied, "It's okay. If you don't take it, the woman who cleans up this place will." Ball left the office. The Browns representative soon followed with the $30,000 in hand.86
The team sold for between $425,000 and $525,000. Various sources differ.87 Either way, Hedges realized quite a return on his $30,000 investment. The deal did not go smoothly. During final negotiations, it came out that there was a $40,000 liability because Hedges had been helping his ballplayers over the years with advances and loans. That issue was resolved but there was one final hangup. At the last meeting, there was a dispute over a tax of $4.90. Ball recalled, "I had already given drafts for over half a million dollars, and was not only hungry but disgusted. I finally tossed a $5 bill on the table and said, "Pay it, let's eat."
After leaving the Browns, Hedges stayed in St. Louis and went into banking. He died on April 23, 1932, the victim of lung cancer. In a bit of irony, his son Robert Jr. married the daughter of Sam Breadon, who eventually came to own the Cardinals.88
Robert Lee Hedges was the only Browns owner who made money on the team. He followed his stated goal of running the ballclub like a business, and in so doing ensured that games were fit for the public's viewing. His innovations, providing announcers and electric scoreboards, and keeping rowdy elements out of the ballpark, helped popularize the game. Other ideas Hedges championed included the use of multiple umpires to officiate games and the establishment of a farm system to develop players. Both of these eventually came into being, the latter under his protégé, Branch Rickey. Shrewd in the business sense, generous, one who often saw a bigger picture than his contemporaries, Hedges twice took critical actions to end baseball warfare, in 1903 ceding Mathewson to the Giants and 1915 when he sold the Browns to Ball. Both steps brought peace to the game.
Philip De Catesby Ball
"For my own recreation"
Other than the fact that they were self-made men, Robert Hedges and Philip Ball were two distinct personalities. Hedges, while a perceptive businessman, was suave and smooth in his dealings. Ball showed an impetuous and short-tempered side while running the Browns. Their guiding light in running the Browns differed. Hedges saw it as a business endeavor, Ball a hobby to enjoy.
Under Hedges, the Browns were the more popular team in St. Louis. Although the Redbirds now have a rich history of pennants and World Series crowns, their performance during the first quarter of the twentieth century was dismal. During Ball's first several years as owner of the Browns, they would continue to hold the advantage in attendance and popularity.
However, by the time Ball died in 1933, not only had his team lost favor to the Cardinals, more importantly the franchise had become moribund. He was one of many owners who presumed that because that they had thrived in other endeavors, success would follow in baseball.
Ball's approach to running the Browns came out of an early drive to succeed and not a little bit of family heritage. Born in 1864, he came from Keokuk, Iowa. His father, Charles, was a captain during the Civil War and reputedly one of the most proficient poker players in the service. Ball's great-uncle, Thomas Ap Catesby Jones, fought in the War of 1812 and the Mexican War.89 Jones partially inspired Ball's mother, who named her son Philip De Catesby, dropping the Ap for De.90
Ball's early years were adventuresome, embracing a wide range of experiences while roaming the country. He was a cowboy, worked on a railroad survey gang, and killed buffalo for their hides before getting into the ice industry.91 Ball's interest in the business eventually led him to build refrigerated storage facilities. By the time his career ended, he directed a company that operated plants in over 150 locations throughout the United States, Canada, and Mexico, becoming a millionaire many times over in the process.
During his early years, while working at an ice plant in Shreveport, Louisiana, Ball played catcher for a local team and entertained hopes of a professional career. That hope ended during an altercation involving a knife, his left hand almost severed. His prospects dashed, Ball maintained interest in the game, manifesting itself as the Federal League emerged. Otto Stifel, a brewer prominent in Mound City politics and a booster of its interests, assembled a group of local businessmen, including Ball, to endow the effort. They raised several thousand dollars as an initial investment. Although well-intentioned, most of the participants did not command the massive financial wherewithal to fund a third major-league team for St. Louis.92
When the requirement came to fully vest in the club, virtually all of the original investors except Ball and Stifel withdrew. They backed the Terriers through the Federal League's two seasons of existence, then purchased the Browns. Although Ball purchased the team from Hedges, he was not the sole owner, holding 2,850 (77 percent) of the 3,700 shares. Other owners included Stifel with 733 shares, James W. Garneau, 109 shares, and L.B. Von Weise and S.L. Swarts, 4 shares each.93 He later reminisced, "Baseball is my hobby. I got into the game with the Feds for my personal recreation, and I'm going to stick."94
After Ball took ownership of the franchise, he wasted little time making changes. He named Fielder Jones manager, replacing Rickey. Jones had managed the White Sox to a World Series championship in 1906 and more recently nearly guided Ball's Terriers to the Federal League pennant in 1915. The move was probably beneficial for the Browns, as Jones had proven success running a team while Rickey's talents were best suited to front-office endeavors.95
The reorganized club had Ball as president with Garneau, Jones, and Stifle as vice presidents. Von Weise became the Browns secretary.96 Ominously for Rickey, he was not included on the slate of key officers. Ball's opinion of Rickey was clear the first time they met. "So you're the God-damned prohibitionist!" said Ball, swiping at Rickey's teetotaler perspective on life.97 Despite Ball's feelings, he was obligated to keep Rickey on the payroll thanks to a long-term contract signed under Hedges' aegis.
The Browns prospered in 1916. Settlement of the Federal League conflict and Ball's purchase of the team included transferring players from the Terriers to the Browns. The Browns gained pitchers Dave Davenport, Bob Groom, and Eddie Plank, whose combined 41-35 record helped generate a 79-75 record, their best since 1908. Attendance jumped to over 330,000, more than 100,000 better than the crosstown, last-place Cardinals.
Helene Britton may not have been ready to sell the Cardinals after the Federal League wars, but as the 1916 season concluded, she decided it was time to do so. She had just endured a painful divorce, the team was draining money from her estate, and, with attendance at a league low of 224,308, she wanted out.
A group outside St. Louis, collaborating with Cardinals manager Miller Huggins, showed an interest in purchasing the team. That option potentially included moving the franchise. Alarmed, local baseball-minded businessmen gathered and, working with Britton's attorney, began to generate a plan to purchase the team through a public stock offering. As this process began, a search commenced to find someone to run the team. An informal polling of several sportswriters and sports editors unanimously suggested Rickey would be the best choice.98
Accordingly, the prospective purchasers through their spokesman, James Jones, approached Rickey about whether he had interest in becoming president of the Cardinals. Rickey, who had long understood his future with the Browns was limited, said he would speak to Ball about obtaining release from his contract. According to Rickey's later recollection, Ball had assured him that if any opportunity came to improve his position, Ball would not stand in the way. And, Rickey said, Ball gave his permission, telling him, "I'll help you with the contract. Have another meeting with those bastards and get enough to make it good."
Armed with Ball's encouragement, Rickey soon signed with the Cardinals; only to have Ball suddenly go back on his word. Ball's about-face came after he heard from Ban Johnson. Ball told Rickey, "I've just talked to Ban Johnson. It's all off. He said under no circumstances must this fellow be lost to the American League." Rickey told Ball he had just signed a contract, there was no turning back. The Browns owner, fearing Johnson's wrath, told Rickey he would deny ever having encouraged him to go with the Cardinals. Rickey, stunned by Ball's about-face, responded, "Mr. Ball, whether or not I ever go with the Cardinals, I'll never work another day for you!"99
Ball sought an injunction to prevent Rickey from breaching his contract. Ball winced as Rickey recounted their conversations in court, including his denigrating opinions of the prospective Cardinals owners. Faced with an increasingly uncomfortable position — Rickey would not work for him even if he won the case — Ball's attorneys obtained an injunction delaying Rickey's joining the Cardinals for 24 hours. Ball may have saved face on legal grounds but he lost overall. Because of this, more than any other factor, the Browns would eventually be lost to St. Louis. It was not apparent at the time or for a few years, but with Rickey's move, the Cardinals franchise began to ascend at the Browns' expense. It was telling that Johnson, not Ball, knew of Rickey's potential.
One of the first things Rickey did after going over to the Cardinals was help put in place "The Knothole Gang." This program, sponsored by Cardinals stockholders, allowed poor youngsters to attend games. Lifetime Cardinals fans came out of this promotional initiative, whose ramifications the Browns realized only too late.
Ball replaced Rickey with minor-league executive Bob Quinn. Quinn had been the longtime business manager for Columbus in the American Association. While he was not as broad a visionary as Rickey, Quinn's reputation as a solid baseball executive and shrewd judge of talent attracted Ball.
Scrupulously honest, Quinn quickly set Ball straight on his business philosophy while negotiating to join the Browns organization. The Browns owner told Quinn, "There's really nothing to the job. All you need is bunk and bluff." Quinn replied, "I have never practiced bunk or bluff in my life."100 That exchange reflected the different perspectives each had on running the ballclub. Moreover, it showed that Quinn knew how to deal with the aggressive and demanding Ball, who only respected those who stood up to him. Over the next several seasons, Quinn, interrupted by World War I and Ball's occasional meddling, gradually assembled the great 1922 club that narrowly missed winning the pennant.
One never knew what Ball might do. Early in his ownership, Ball, who enjoyed flying, decided to fly into Detroit to see his team. Arriving at the team hotel, he went into the dining room to see his players. None were there. He learned that they took their $5 daily meal money, went to a cheap restaurant, spending about 75 cents, and pocketed the rest. Incensed, feeling he was being cheated, Ball dropped the per-diem arrangement, instead forcing players to sign for their meals in the hotel. Often generous, he balked at what he saw as being taken advantage of in matters as trivial as this.101
Quinn's first year with the club, 1917, tested his resolve. The team fell to seventh, owing in part to several key injuries. As if this were not challenge enough, Ball's meddlesome nature made a poor season miserable. The team had fallen into last place in September when Ball responded to the question "what was the matter with his team?" He responded that "he didn't know, and wasn't competent to judge, but that a lot of people had been telling him the players were 'laying down' on the manager and he meant to kid (sic) them where it would hurt — in their pay checks."102
As a TSN article pointed out, it was one thing for "a thousand or two" other people to point out that the level of play was indifferent. It was quite another for the owner of the team to share such sentiments publicly. Ball subsequently claimed he had not said players were performing indifferently. However, by giving credence to the comments of others and saying that financial repercussions for apathetic effort might follow, he essentially endorsed those observations. Further exacerbating the situation, Ball made it known he thought only three players on the team, Jimmy Austin, Hank Severeid, and Sisler, were giving their all.
The next day Johnny Lavan, Del Pratt, and Burt Shotton, each of whom resented Ball's comments, asked that he apologize. Ball backed off, and offered to have a retraction printed. Despite this, several days later Lavan and Pratt sued Ball for libel, setting off a chain reaction.103
Before the 1918 season began, St. Louis traded all three players — Lavan and Shotton to Washington, Pratt to the Yankees. The trial for libel began during spring training with plaintiffs commencing their efforts by deposing rival players to offer their opinions of Lavan and Pratt's play. Ty Cobb averred during deposition that the pair "had always been honorable" and that Ball had "rushed into something without thinking."104
Under the specter of additional players testifying throughout the season, pressure commenced to settle the case as soon as possible. Ban Johnson, Yankees owner Jacob Ruppert, and manager Clark Griffith of the Washington Senators pushed Lavan and Pratt toward resolution of the matter.105 Under pressure from their new teams, they agreed to settle the matter for $2,700 apiece.106 Significantly, Johnson worked the details out with Quinn, not Ball.
Although Ball claimed he did not have to pay a cent to settle the dispute, the American League footing the bill, he lost a fine player in Pratt. Part of the challenge St. Louis faced in the early '20s was finding a serviceable second baseman. This incident reminded all that Quinn not only had to deal with the business of running a ball club, but managing an impetuous owner as well.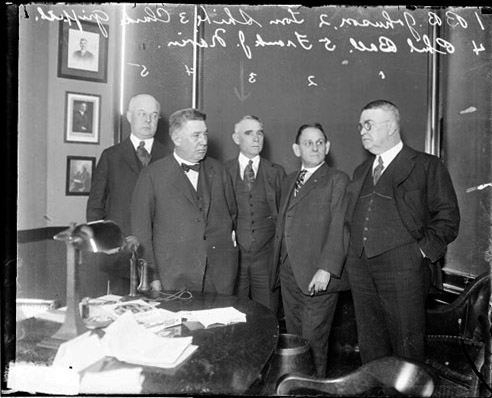 St. Louis Browns owner Phil Ball, second from left, meets with American League owners Frank Navin (Detroit Tigers, far left), Clark Griffith (Washington Senators, middle), Ben Shibe (Philadelphia A's, second from right), and American League president Ban Johnson, far right, in Chicago, circa 1920. (Chicago History Museum, Chicago Daily News collection, SDN-062283)
The Browns, and all of baseball, felt the effects of World War I. At first the war had little impact on the game but as it continued, the draft, enlistments, or pressure to work in war-related defense jobs increasingly affected player availability. Additionally, in 1918, the government "advised" the major leagues to shorten the season by a month. Attendance at American League games in 1917 dropped 50 percent, from 3.4 million in 1916 to 1.7 million. Browns attendance decreased from 335,000 to 122,000. Amid these and other war-related incidents, Sisler biographer Rick Huhn wrote, attendance further suffered from race riots in the city, which helped deter fans from going to games at a segregated Sportsman's Park. Ball and Quinn could do nothing more than bide their time on improving the franchise.107
Phil Ball is often recalled for his irascible tendencies, for speaking without thinking or interfering in the team's operations, as he did in the case of Lavan and Pratt. Often overlooked is that Ball had the wherewithal to trust Quinn, giving him authority to make deals. It was Ball's money to spend — he trusted Quinn to do it wisely. Once the war ended, Quinn resumed improving the team through trades and acquisitions. He obtained Wally Gerber, Bill Jacobson, and Ken Williams out of the military. Williams, second only to Sisler in ability, came to St. Louis as a pairing of Quinn's ability to recognize talent and Ball's willingness to spend $4,500 to obtain it.108 Quinn subsequently purchased second baseman Marty McManus from the minors as well for $5,000 a high figure at the time.109
Ray Gillespie, a sportswriter for the St. Louis Star, commented on Quinn's role in running the Browns, "He and he alone could handle Phil Ball during his cranky spells."110 On one occasion, he asked Ball to okay a $2,000 bonus for pitcher Urban Shocker. Shocker, obtained by Quinn from the Yankees in a deft deal, had won 20 games, one of four times he would do so for St. Louis. Ball sarcastically retorted, "What are you trying to do with my money — get generous?" He felt that players were not worthy of their salaries because they did not work as hard as those employed in his ice-plant business.111 Quinn was having none of that. "Not generous — only honest," Quinn replied. Shocker received the bonus.112
Toward the end of his life, Ball claimed he made money on the Browns only once, in 1922, "not before or since" however, the St. Louis Post-Dispatch said that the 1924 season "marked the eighth time in eleven seasons the team earned money for the present ownership." Presumably, that time span included Ball's ownership of the Federal League Terriers.113
Ball's outlook on how little he cared about making a profit made itself felt during Quinn's tenure. As a story goes, Quinn called off a game with the Red Sox because of rain. An angry Ball asked, "What's the reason for this? Why isn't there a game?" Quinn told Ball there were only a few hundred fans in the stands and that the game would be part of a doubleheader, making the event more profitable. Ball roared at Quinn, "Bob Quinn, let me tell you something. I worked myself to a frazzle at the office so I could see this game, and if you want to keep your job, don't ever do anything like this to me again."114
While Quinn was building a contending team, Otto Stifel sold his minority interest in the Browns to Walter Fritsch.115 Stifel had induced Ball to become owner of the Terriers, then joined with him to purchase the Browns. For the most part, his was a silent presence. Prominent in local politics, he saw his finances begin to unravel over the years. Described as a "sportsman," he lost heavily on horse racing. Stifel's brewery interests fell victim to the imposition of Prohibition in 1918. Anticipating its impending passage, he converted his commercial activities to manufacturing of oleomargarine and butter substitutes, which proved far less lucrative. Less than a year after severing his connection with the Browns in December 1919, Stifel killed himself. He left a somewhat confused suicide note blaming his financial fall on Prohibition, banks, family, and friends. The note said, "I lost my head and appealed to Walter Fritsch and Phil Ball." No further explanation of how they were involved in this tragedy ever surfaced.116
Fritsch, to whom Stifel referred, had purchased Stifel's shares. A longtime acquaintance of Ball's, Fritsch was associated with the Benjamin Moore paint company in St. Louis, specializing in promotion of their products for auto and rail manufacturers. More of a fan than anything else, he had little influence in running the club. Content with being treated as "one of the boys," Fritsch often joined in spring-training drills, socialized with players and traveled with the club during the season.117 He maintained a box down the third-base line, often the first to buy his season ticket each year, even after selling his interest in the club.
Under Quinn's patient efforts, the Browns slowly improved, finishing fourth to reach the first division in 1920; they had not finished that high since 1908. They were still the favored team in St. Louis. The Cardinals under the management of Rickey on and off the field were steadily improving and drawing better, in no small part because of Rogers Hornsby, arguably the best player in the National League. The Browns countered with George Sisler, probably second only to Babe Ruth in the American League. More often than not, they continued to draw more fans than the Cardinals, in 1920 by over 90,000 fans.
In 1920 Ball made another decision that was a major factor in the eventual demise of the Browns franchise. Robison Field, the Cardinals' ballpark, had fallen into a state of severe disrepair. Sam Breadon, by now the Cardinals' president, did not have the wherewithal to refurbish or refinance a new ballpark. He estimated that it would cost over half a million dollars to overhaul the facility.118 By 1920, the place had become a firetrap, ready to collapse, Breadon was told by a building inspector friend that the ballpark would not pass a fire inspection.119
Desperate, not having the cash to fix the ballpark, Breadon approached Ball to see if he could rent Sportsman's Park for the Cardinals' home games. Ball rebuffed him: "Are you crazy, Sam? I wouldn't let Branch Rickey put one foot inside my ballpark. Now get out yourself." Facing financial calamity, Breadon was persistent. After several attempts, he finally asked Ball to listen to his plea. Ball relented.
"I was a poor boy — a very poor boy — in New York. I came here to St. Louis, nearly starved at first, but eventually made some money in the automobile business. I got into the Cardinals with that fan group — soon got in over my head — and much of my money is in the club. We're heavily in debt, and our only chance to salvage what we put into it is to sell the Cardinals' real estate (the ballpark) for $200,000, get out of debt, and move to Sportsman's Park. You're a rich man, Mr. Ball; money doesn't mean anything to you, but I'm about to go broke, and only you can save me."120
If anything over the years, Ball respected determination, and often behind his blustery façade resided the temperament of a caring individual. Breadon's entreaty hit the mark.
"Sam, I didn't know you were hooked so bad. I admire your frankness, and what's more I admire a fighter, a man that doesn't quit easily. Get your lawyer to draw up a contract, insert a rental figure you think is fair and I'll sign it. Even if it included having that Rickey around the place."121
With Ball's agreement to take on the Cardinals as tenants, Breadon was able to sell Robison Field for $275,000, clear outstanding debts, and provide working capital for the future. One of the main initiatives Breadon — and Rickey — could now pursue was establishment of a minor-league system that generated competitive clubs for decades to come.122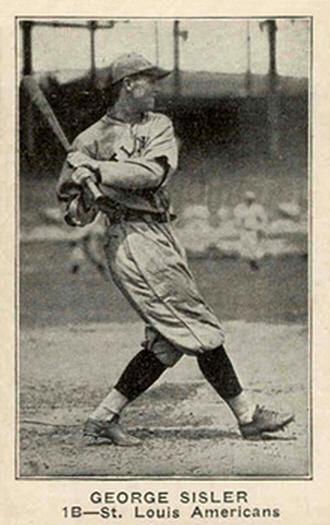 The team improved in 1921, finishing third, and in 1922 came in second, one game behind the Yankees, setting an attendance record of almost 713,000. The Browns had reached the zenith of their popularity in St. Louis. Although various numbers were shared over the years, it was estimated that Ball made more than $300,000 in 1922.123 He was generous in sharing profits with players and management, an action that further contributed to undoing the franchise. A large bonus for Quinn enabled him to join a consortium of investors who bought the Boston Red Sox. Quinn was replaced by William Friel, a former player and minor-league executive. Friel never gained the level of confidence with Ball that Quinn had enjoyed. He lasted with the club until 1932 before being eased out of the organization.124
The Browns proved a one-year wonder. In 1923 they tumbled to fifth, wracked by dissension and the devastating loss of Sisler for the entire season due to sinus maladies. Ball blamed manager Lee Fohl for the team's decline and began interfering in management of the team, firing Fohl in midseason. Ball's meddling, kept in check with Quinn running the team, gradually increased over the ensuing years
Sisler returned to the team in 1924, never the same player who averaged .400 between 1920 and 1922. Ball made him the Browns' player-manager. It was a position Sisler did not want and for which he was temperamentally unsuited. The team, however, finished fourth and third the first two years of his tenure.
After the 1922 season, Ball considered expanding the capacity of Sportsman's Park. It was around this time that he faced a personal crisis. His doctors told him he was going to die soon. Convinced this was the case, he sold all his business holdings; TSN estimated they were in the range of $5 million. When the doctors' prognosis proved faulty, Ball got back into the ice-plant business.125 Convinced he was on the road to recovery, Ball plunged ahead with plans he had been contemplating to refurbish Sportsman's Park.
The $500,000 project began in 1925. Expansion of the grandstands increased seating by 10,000, with extension of the second deck going all the way down the foul lines. Plans went forward despite the Cardinals having balked at a rent increase to cover the improvements. Ball finally decided to start the project without their cooperation.126 The project finished in time for the 1926 season. It proved a boon — to the Cardinals. That season the dynamics of major-league baseball in St. Louis underwent a seismic shift in fan loyalty — a shift that remained permanent for the remaining life of the Browns franchise.
1926 and Beyond: Ascendancy of the Redbirds
As the 1926 pennant race began, every major-league team except the Browns and Cardinals had won at least one pennant since the modern baseball era began in 1901. During the 1925 season, the Browns finished third behind the Senators; the Cardinals came in fourth behind the pennant-winning Pirates, showing marked progress over their sixth-place effort the year before.
It was still a Browns town. From 1902 through 1925, the Browns' attendance averaged nearly 60,000 more than that of their National League counterparts.127 Figures for 1925 reflected the same relationship, the Browns drawing over 50,000 more than the Cardinals. In 1926, however, this would all change as St. Louis's allegiance irrevocably shifted to the Redbirds.
The Cardinals won the pennant and a thrilling seven-game series against the Yankees, and in the process generated an attendance nearly 400,000 greater than that of the seventh-place Browns. Rickey's farm system came to fruition. From 1926 until the Browns left St. Louis in 1953, the Cardinals won eight more pennants. The Browns won one. Over that time the Browns averaged about 250,000 yearly attendance; the Cardinals nearly 660,000. Only once did the Browns outdraw the Cardinals — in 1944 when they won their lone pennant. From 1926 through 1953, their attendance was the lowest in the league save for two seasons during World War II.128
The remaining years of Ball's ownership saw the team's fortunes decline. Several factors contributed, including Ball himself. Without the calming presence of Quinn, Ball's abrasive and at times eccentric personality became more pronounced. One person with whom he clashed was Judge Kenesaw Mountain Landis, the commissioner of baseball.
Their quarrel originated when Landis, then a federal judge, presided a case brought by the Federal League owners against the National League. Landis's inaction in resolving the case had a decided influence on the Federal League's eventual demise. While Ball was able to transfer his ownership from the Terriers to the Browns, there was no love lost for Landis.
Ball's animosity toward Landis continued after Landis became commissioner. He was the only owner not to sign the document that made Landis commissioner. When Landis and Ban Johnson engaged in a power play, Ball backed the increasingly beleaguered American League president.
Further conflict emerged when Ball took Landis to court in 1930 over the status of a minor leaguer in the Browns system. Landis ruled in favor of the minor league club. Ball took Landis to court, arguing that he had no authority to act on the matter. Ball lost and planned an appeal. Landis summoned American League owners to his office and told them to live up to their agreement giving him broad authority to run the game or he would quit. The owners backed Landis.129
Since the departure of Quinn. nobody had been able to blunt Ball's harsher side. In 1928 Ball brought Lee Carle "L.C." McEvoy into the Browns organization as vice president. McEvoy began his career as a college athletic director before getting into the oil industry in Oklahoma in 1913. He did quite well financially, and his interest in sports, particularly baseball, led him to become a minor-league executive. In 1920 he became president of the Western League. His work attracted Ball's attention and in 1928 Ball put him in charge of the Browns' minor-league affiliates.130 Within a few years, McEvoy took over Friel's functions as business manager. Friel resigned in December of 1932, his role with the club having become superfluous after what the St. Louis Post-Dispatch described as "several bad seasons — financial as well as artistic."131 McEvoy proved somewhat able to curb Ball's rougher side on occasion but not always.
McEvoy's joining the club coincided with a jump in the Browns' fortunes. After two seventh-place finishes, the Browns jumped back into the first division in 1928, helped by the solid performance of players like pitcher Alvin Crowder and outfielder Heinie Manush. But their finish was no match for the Cardinals, who won their second pennant.
In mid-1930 Manush supposedly snubbed Ball when the owner wanted to visit with him. Almost simultaneously, Ball attended a game when Crowder was pitching. Crowder, outraged after an umpire called a ball on a crucial pitch, threw the ball into the stands. It narrowly missed hitting Ball and his guests. Angered, Ball called Clark Griffith, owner of the Senators, and dealt Crowder and Manush from the club at a decided disadvantage to his team. In 1929 Crowder went 17-15 and Manush hit .355. After they left, the Browns never finished higher than fifth under Ball's watch.132
By then Ball had soured on the team, expending minimal funds on their operations. In 1931 only 27 players were brought to spring training. Offering minimum contracts, Ball sought to improve performances by offering bonuses to play better. Former major leaguer Bill Killefer had been hired to manage the club but his ability to lead the team was hampered by Ball's increasing interference. Killefer recalled, "Phil Ball, the owner, had a bonus arrangement with every player on the club, but I didn't know it. I'd give the bunt sign to someone like Red Kress, and he'd look at me like I was crazy and then swing from the heels. His bonus, it seemed, paid off on so many home runs."133
While the Cardinals won consecutive pennants in 1930-31, the Browns went downhill. By 1933, attendance was just over 88,000 fans. The Depression compromised Ball's ability to spend money on the team. As the season entered the closing weeks, Ball contracted septicemia at his summer home in Minnesota. Also suffering from high blood pressure, Ball died on October 22, 1933, his 69th birthday. A year earlier, in an interview with Harry T. Brundidge for The Sporting News about his ambitions, Ball responded, "To win a pennant, of course." His obituary in TSN a year later closed with this observation: "And Ball the true sportsman, went away without that pennant. Instead he had his first cellar champion in 1933."134 Indeed he had, as the Browns finished nine games behind the seventh-place Boston Red Sox. It was their first eighth-place finish in 20 years, a sad ending for Ball's tenure as owner of the Browns.
Interregnum: The Phil Ball Estate
Ball's estate immediately assumed ownership of the club. Given the right deal, Mrs. Ball would sell the Browns. Immediate speculation centered on oil mogul Harry F. Sinclair as a potential buyer.135 Sinclair, owner of Sinclair Oil, had been a heavy financier of the Federal League.136 Speculation on Sinclair's possible interest noted his close relationship with Ball and suggested there had been financial dealings between the two — even to the point that Sinclair may have held part-ownership in the Browns. However, the same article noted that Sinclair's "attitude toward costly sporting ventures had cooled" in recent years. Nothing ever developed out of that line of conjecture.
Within several weeks of Ball's passing, the Browns' board of directors named Louis B. Von Weise president. Von Weise had been a minority stockholder in the club since Ball's takeover in 1916. Having a business background, he and his brother initially operated a department store; subsequently Von Weise became associated with Ball's business ventures. Gradually he became known as Ball's "right-hand man," a trusted confidant serving in various capacities as a director and vice president of Ball's far-flung concerns.137 At the time he was named president, Von Weise was director of the City Ice and Fuel Company of Cleveland. Neither Von Weise nor McEvoy had any experience in running the baseball side of the club.
Von Weise immediately made it clear that the board would defer to manager Rogers Hornsby. "(Hornsby) knows the ropes, is an aggressive, sound thinking man and I propose to let him have full sway with the teams and the players he will work with," Von Weise said.138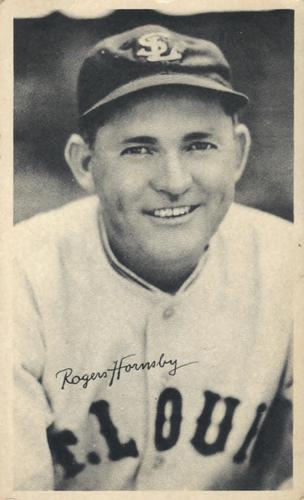 One of Ball's last actions as owner of the team had been to hire Hornsby as manager in July 1933. He had been recommended by various individuals, had been successful as manager of the Cardinals' World Series team in 1926, and still had the ability to pinch-hit occasionally. Ball hoped to lure local fans to the ballpark on the strength of Hornsby's accomplishments with the Cardinals.
On the face of it, Von Weise's pronouncement seemed wise. The challenge facing him and Hornsby did not so much concern the players Hornsby had to work with but rather the financial health of Ball's estate. It could not support the ballclub in a manner required to improve its lot. While TSN noted the estate's desire to sell, timing was poor — 1933 was in the depths of the Depression and "waiting till better times came" became the operative strategy.139 Von Weise, perhaps hoping to set the tone for negotiations, indicated a tentative feeler to purchase the club at $300,000 was out of the question — he suggested that even a price tag of $400,000 was well below the mark.140 This maneuvering did nothing to generate interest in a club that was no longer investing in its future or making bids for the talented players necessary to improve, if not maintain, the franchise's worth.
The Browns struggled through the next several years, selling off promising players to meet financial obligations as the estate continued withholding capital from the ailing club. In 1935 only 80,922 came to Browns games. At one, just 34 people showed up. As Hornsby later put it, "[W]e were under the estate of Mr. Ball and had to sell some players to keep going."141 The downward spiral continued through the 1936 season.
Von Weise tried to revive interest in the club, announcing a "Phil Ball Memorial," which gave deserving high-school students passes to Browns games. It was an attempt to emulate the Cardinals Knothole Gang, which had started nearly 20 years earlier, but in the overall scheme of things it was too little, too late.142 Lack of commercial savvy hurt the club as well. When Von Weise was asked about continuing radio broadcasts of games, he observed, "I think the radio has its good features — then again we have our paying clientele to look after. It might even have been that we were giving away the thing we were trying to sell.143
In fairness to Von Weise, he was in the unenviable situation of trying to maintain an impoverished asset and at the same time run his own business interests. By the middle of 1934, he was spending much of his time out of town overseeing various ice operations and felt he needed to relinquish the presidency of the Browns.144 Plans were floated to have William R. Cady, Ball's son-in-law, assume the presidency, but opposition from the Ball estate prevented this action, forcing Von Weise to stay on.145 This evidence of internal discord, and Von Weise's occasional interference with player transactions counter to Hornsby's recommendations, did not engender a needed sense of stability.
The American League openly pushed for sale of the club. League President William Harridge, committed to finding a buyer, felt that "the club would gradually decay, lose prestige and become a drain on the heirs." He thought that an estate running the franchise robbed the club of the clear leadership St. Louis required.146
At the end of 1935, a syndicate headed by one Walter M. Smith, described as "general manager for Woolworth Stores in the Southwest," was prepared to offer $325,000 for the club; the estate's asking price was $375,000. After meeting with representatives of Ball's estate, Smith commented, "We have already made considerable progress. … I am confident we can raise sufficient money to put over the deal. Much remains to be done of course, but at our next meeting considerably more progress should be made." The article describing Smith's interest noted that if the purchase went through, Smith would become president and George Sisler, vice president. This most popular Brownie was living in St. Louis and running a sporting-goods store.147 Within weeks the deal collapsed as Smith backed out of negotiations. While Sisler was mentioned as trying to arrange a new group of investors, nothing came of the effort.148
There the matter stood through 1936 as the Browns remained moribund, playing in the lower echelons of the second division. In late August, Von Weise was interviewed while visiting St. Louis. His remote control of the club was illustrated when he mentioned attending his first game of the season. He said the franchise was "in good financial condition." However Von Weise's glowing commentary fell on deaf ears. It was observed that after Von Weise said everything was doing fine, "the newspaper fellows ran right back to their offices, swallowing their hot dogs on the way to make the editions." Sportswriter Dick Farrington wrote sarcastically, "So you see, the Browns are not so bad after all. They are ahead of the Athletics and there is no ninth place."149
After the 1936 season, criticism was no longer limited to external comments: Hornsby began to take aim at the team's leadership. In an interview carried in TSN, the manager bemoaned the lack of talent, especially pitching, and then ventured into areas beyond the playing field. "There are three or four playboys on the team. They are fellows who must be handled like a chain gang. But you couldn't put all these fellows in their places by continuing to fine only one of them." The article said that front-office interference prevented disciplinary actions from taking place. It added, "A breach seems to have come between Rog (Hornsby) and Louis Von Weise, remote control president of the club," an unmistakable comment on the team's absentee control.
Hornsby observed that nothing had been done to improve the Browns, and probably wouldn't until winter meetings in December, a rather dismal outlook. Farrington's article observed that there had been some rumors on potential buyers of the club but that at that point they were just rumors.150 Things were about to change rather quickly.
Other clubs in the league suffered from St. Louis's poor attendance. Trips to Sportsman's Park consistently lost money as traveling costs easily outpaced the visitors' share of the gate. Pressure mounted on Von Weise and the estate to sell a franchise decreasing in value. Von Weise, desperate to unload the Browns, offered a $25,000 fee to anyone who could produce a buyer for the club.151
Don Barnes Buys the Browns
"Something should be done to revive the American League club in St. Louis"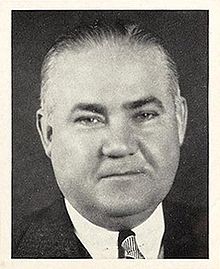 That fee would be earned by Ball's former nemesis, Branch Rickey. Rickey's assistant was Bill DeWitt Sr. and DeWitt's wife was best friends with Anita Barnes. She was the daughter of Don Barnes, president of American Investment Company. The innovative firm specialized in financing installment payments on automobiles.152
One night DeWitt and his wife had dinner with Barnes and his daughter. As DeWitt later related, "Just to make conversation, I mentioned the Browns' story and Don said he was interested in getting into baseball. It floored me. I knew him only as a fan. It had never occurred to me that he might want to buy in."153
Barnes took a different approach than his predecessors in creating a deal. He suggested to DeWitt, "Well, why don't we let the public own it. That's the way to build up interest." Obtaining approval from the Missouri Securities Commission, Barnes sold baseball fans on buying stock in the team at $5 a share.154 The complicated process of putting together a consortium of investors private and public began.
Ball's estate asked $325,000 for the franchise. Sportsman's Park was not included in the deal, although it would soon become part of the overall negotiation process. From the outset DeWitt was included in the Browns' plans, tentatively as business manager with the blessings of Rickey and Breadon.155 Intentions were that Hornsby would continue managing.
Even though the sale of the ballpark was not part of the negotiations, rental of the facility quickly became a central part of the discussions. Barnes and his investors felt the $35,000 annual rental was excessive given that the Browns' attendance had been under 100,000 for several seasons.156
Other issues emerged. Barnes's group, having seen the success night baseball garnered in Cincinnati in 1935, asked that the American League's ban on night games be lifted, a request that was honored. In this, the Cardinals who were using Sportsman's Park, supported Barnes.157
The Ball estate also demanded that the American League pay them an eighth of the league's "reserve fund," claiming Ball had paid into it over the years since 1916 and that the estate deserved recompense. League officials denied this request, arguing that the fund was set up to protect the entire league, the unstated premise being that Ball went into this arrangement knowingly. Yet another wrinkle to be ironed out was DeWitt's role in the purchase; owners who would vote on accepting Barnes's eventual offer had to feel comfortable that there was no "inter-league or inter-club connection." While not a major concern, the issue had to be addressed.158
TSN identified several people associated with Barnes's efforts to purchase the club: DeWitt, Andrew Johnson, Edgar E. Rand, Brad Shinkle, Talton Francis, and Alonzo G. Curtis. Rand's father was chairman of the board of the International Shoe Company, a major shoe manufacturer in St. Louis. Johnson was vice president. Francis was with Francis Brothers Investment Company. Shinkle was vice president and treasurer of the Johnson, Stephens and Shinkle Shoe Company. Curtis was a retired Grand Rapids industrialist. Others mentioned as part of the syndicate were described as in some way "identified" with Barnes' American Investment Company.159 That two shoe manufacturers were involved in the purchase could have nothing but revived the old saying "First in shoes…"
All potential issues that might have blocked the deal were soon swept aside. Within a matter of weeks, American League owners gave their approval for his purchase on November 12, 1936, at a meeting in Chicago. There was good reason to approve Barnes's offer. Nearly three years earlier Von Weise had decried a proffered tender of $300,000 for the club, intimating that an offer of $400,000 would also be too low. Over the ensuing years moribund attendance proved to have an adverse affect on the franchise's value and on revenue rival clubs received for playing in St. Louis. The Ball estate wanted out of a worsening situation and Barnes's legitimate offer of $325,000 relieved it of a deteriorating asset.
American League owners saw Barnes' offer as a way out of their difficulties. Barnes, somewhat in the driver's seat, got the deal he wanted. At the Chicago meeting Barnes hammered the owners for approval to play night games. Heretofore opposed to evening contests, they acquiesced, granting conditional approval for Barnes to move ahead on this initiative. Agreement on the ability to play night games (he would have to finance installation of lights at Sportsman's Park together with the Cardinals), and obtaining lower rent for Sportsman's Park satisfied Barnes and his backers.
DeWitt subsequently described essentials of the financing. Stockbrokers arranged for 1,300 people to buy $100,000 in shares. Barnes put $50,000 into the purchase of the team, as did Curtis. DeWitt invested $25,000. International Shoe Company, a major St. Louis shoe manufacturer put in a further $50,000 as did the league.160 An additional $175,000 was raised to finance working funds for the purchase of ballplayers and ongoing expenses.161
With approval of Barnes's purchase, control of the Browns passed from Ball's estate. Ownership under the Ball regime was just shy of 20 years. Although figures varied at the time he purchased the Browns, it was estimated that he spent anywhere from $425,000 to $525,000. With a selling price of $325,000 — and taking into account money spent covering near-annual deficits in operating expenses — the investment had not been a good one.
The new owner of the Browns was somewhat similar to Hedges and Ball, a self-made man. Born in Chicago in 1894, he grew up in humble circumstances, his father having died when Barnes was 2. Moving to Springfield, Illinois, Barnes entered the business world and at the age of 22, formed the Illinois Investment Company. As opportunities beckoned, he moved to St. Louis in 1930, heading the American Investment Company, which at the time he purchased the Browns operated out of 24 offices. This was built on an original investment of $2,500.162 Operating within the "horse set" of upper St. Louis society, he attracted additional investors based on his esteem within the community.
Acting on a sense of public pride and giving the Browns a breath of fresh air, Barnes was handicapped in one crucial area: having sufficient capital to compete with the likes of Jacob Ruppert's Yankees or Tom Yawkey's Red Sox. Barnes would be chronically underfinanced throughout his ownership of the Browns. Nevertheless, he would bring the Browns their only pennant.
Barnes came into ownership of the franchise, with "no set plan for improving the Browns."163 Like Von Weise, he initially began by following Hornsby's guidance. Rickey had strongly recommended keeping Hornsby on as manager while Barnes went through the purchasing process. That plan soon unraveled.
Hornsby lasted just halfway through the 1937 campaign, his predilection for gambling on horses doing him in with Barnes. Before the season, Barnes, knowing of Hornsby's betting addiction, told him in spring training, "Look, you can't bet on the horses and have your mind on the game at the same time." DeWitt's perspective on Hornsby was that with good players he was a solid manager; with poor players he wasn't. The Browns had little talent and Hornsby's attention, as Barnes feared, drifted to the track. Through use of a private investigator, Barnes discovered that Hornsby was placing bets during the game. The Browns had enough distractions without having an unfocused manager, so Barnes fired him.164 Following the script of hiring popular retired St. Louis Cardinals players, Barnes replaced Hornsby with Jim Bottomley. It didn't help. The team fell further.
Whether from hiring a former Cardinal, sponsoring a contest to come up with a new emblem for the Browns, pushing season tickets sales, or promoting the team through various civic functions, fan interest minimally improved. From 93,267 in 1936 to 123,121 in 1937, attendance inched up. Competing against one of the most popular teams in baseball, the Gas House Gang, the Browns were simply overwhelmed.
Attendance the next few years continued to be abysmal. In 1939 it was 109,159 for a team that lost 111 games and finished 64½ games behind the Yankees. Working funds Barnes raised when he bought the club were eventually depleted; the Browns averaged a deficit of approximately $100,000 per year. Barnes was forced to ask the board of directors for additional financing. Most refused, comments running along the line of, "No, that's money down a rat hole."
TSN indicated that more was at play than a lack of willingness to invest. In October 1939, just after the Browns' dismal season, Barnes faced a rebellion in the ranks. At a meeting of the board of directors, several members demanded that he fire manager Fred Haney. James R. Kearney, secretary of the board, a prosperous St. Louis manufacturer and one who had helped Barnes buy the team in 1936, resigned and walked out during the session. He was critical not only of Haney being kept on but of several trades Barnes and DeWitt engineered.
Barnes rose to the occasion, telling the remaining board members he would resign unless they could "offer him tangible suggestions for improving the club," and that with his resignation they would have to settle with him on his investment in the club. His firmness carried the day. Barnes also let it be known that he had purchased another 1,000 shares of the team's stock. In the article describing the "rebellion," conjecture was offered that Barnes and fellow investor Alonzo G. Curtis, if they chose, could buy enough stock to "swing the club themselves" but that "it might not be easy for them to become liquid enough to take over lock, stock and barrel right now." Timing was not right to move without minority investors.165
Barnes covered some of the club's financial needs through a personal loan.166 St. Louis's situation had deteriorated to the point that American League President Will Harridge asked the other league owners to help improve the team. While Harridge's efforts garnered two solid ballplayers, Elden Auker and Walt Judnich, their play did not generate the level of advancement the Browns needed to be fully competitive.167
Barnes's interest in playing night games, vigorously pursued when he was negotiating to buy the Browns in late 1936, came to fruition early in the 1940 season. The financial state of the team being what it was, raising $175,000 to install lights and tower bases took time to arrange. In the end, the Browns and Cardinals jointly shared the cost. By the time the Browns hosted their first night game, on May 24, 1940, they were the fourth AL team to introduce twilight contests. The Sporting News wrote that 25,562 first-night attendees were present, the third largest crowd in Browns history.168 Plans allowed for St. Louis to host 14 night games that season, two with each other team.169
This proved a major factor in bringing 1940 attendance up to 239,591, the most since 1929, but still last in the league and well below the next lowest figure, 381,241 (Washington Senators). In 1941 the American League decided to cut the Browns' night games to seven. With that, attendance fell below 200,000, a disheartening development for Barnes and fellow shareholders. It did not help that under terms of the leasing arrangements for Sportsman's Park, the Browns and the Cardinals split ushering and maintenance expenses. That the Cardinals drew 633,645 fans to the Browns' 176,240 meant that the Browns essentially underwrote Cardinals expenses.170
Thwarted Move to Los Angeles and World War II
As the 1941 season ended, Barnes surveyed a team that progressed little on the field since he took over the franchise. There was no suggestion that the situation might change, constrained as the Browns were by scant fiscal resources to draw on for promotion or player development. Night baseball had shown promise but the novelty was wearing off. Shifting demographics also created an underestimated consequence: The population base of major Eastern and Midwestern cities was moving westward. The population of St. Louis in 1930 was 821,960; in 1940 it had fallen to 816,048, a relatively minor decline, but the first time since the 1830 census that a decrease had occurred.171 St. Louis, the fourth largest city in the United States in 1900, was now eighth, behind nonmajor-league cities Los Angeles and Baltimore.172
Barnes had shown he could thrive in the business world. His growth of the American Investment Company from almost nothing spoke to that. Although his intent in purchasing the Browns came from a sense of civic duty, the duty did not extend to perpetual deficits coming his way. Unwilling to accept the status quo, he devised a plan to resolve the matter, one well ahead of his times; only historic events prevented its execution.173
Over the years Barnes persistently wooed potential investors to the Browns. One, Harry Arthur, was the head of Fanchot and Marco Amusement Company, a Southern California entertainment company. Arthur, who divided his time between Los Angeles and St. Louis, and was fully aware of the Browns' financial woes, approached Barnes and, as Barnes recalled, urged that "something be done to revive interest in the Browns, such as transferring the club's franchise to Los Angeles." Barnes initially demurred, thinking Arthur was just bragging on his California connections. Over time, however, as the Browns situation did not improve, Barnes decided to take Arthur's idea more seriously.174
This, on its face, was a daunting challenge. No franchise had moved since the Orioles went from Baltimore to New York for the 1903 season. And no team then played west of St. Louis. Creation of a cross-country schedule presented challenges. Rail and bus were the chosen mode of transportation. Cross-country air travel was in its infancy, and not until the 1950s would it become a functional form of transportation for sports teams.
As Barnes subsequently shared in one of several interviews given years later in TSN, he asked Arthur to explore investment opportunities in Southern California. Arthur almost immediately advised that A.P. Giannini, co-founder of the Bank of America, was willing to give considerable financial backing to a Los Angeles-based major-league team. The Los Angeles Chamber of Commerce guaranteed a minimum season attendance of 500,000 for the first five years, offering to underwrite the difference if the guarantee was not met.
Barnes was sold on exploring the opportunity. He flew to Los Angeles at Arthur's suggestion to meet with potential investors. The endeavor proved a complicated process. Not only did Barnes have to gain approval of American League owners, but because he was moving into Pacific Coast League territory, Barnes had to deal with Los Angeles's then resident team, the Angels, owned by Phil Wrigley, also owner of the Chicago Cubs.
Wrigley offered to sell the team and Los Angeles's Wrigley Field to Barnes for approximately $1 million, based on a down payment of $250,000 with annual installments of $30,000 over the next 25 years.175 Assurances were gained that a street bordering Wrigley Field would be condemned, allowing enlargement of the ballpark, double-decking it, and enlarging the bleachers to increase attendance capacity from 21,000 to 30,000 seats.
Upon completion of the transaction, Barnes would transfer the Angels to Long Beach, Arthur having gained assurances from civic leaders in the city that this was acceptable. All was contingent on gaining major-league approval for shifting the Browns to California.
In reviewing minor-league considerations as part of the deal, Barnes noted that at that time a major-league team could move into a minor-league territory and pay the league $5,000 plus damages to the club. As the Browns would take over the Angels, these costs would be avoided. A further complexity involved the Hollywood Stars. Discussions with the Stars involved arranging the schedule to avoid playing date conflicts. Incursion into their territory was not an issue as the Stars were then operating under a 20-year arrangement with the Angels, who had full territorial rights.
Having set plans in motion to secure rights to play in Los Angeles, Barnes sought concurrence for the move from his fellow club owners. While eager to improve revenue by moving from the perpetual money hole in St. Louis, they were concerned over whether a viable schedule could be created. Particular worries were raised about the safety of air travel.
This was resolved by arranging to have two of the then existing three East-West swings made by rail and one by air. Fears concerning air travel were further minimized by having players take different flights. Plans called for Chicago to be set up as the Eastern hub because of multiple daily flights. This satisfied safety concerns, and judicious use of open dates allowed creation of a workable schedule. Resolution of this and the possibility for more lucrative opportunities gained Barnes preliminary approval to shift the Browns.
Another factor at play involved the Cardinals. Eager to have St. Louis to himself, Cardinals owner Sam Breadon committed to giving Barnes $250,000 for the Browns to depart. In all of the components of this pending transaction Commissioner Landis was kept informed. While sympathetic to the Browns' financial situation, he did not get directly involved, telling Barnes, "That is a matter you boys (club executives) must settle among yourselves."
Ongoing negotiations were conducted with the utmost secrecy. Barnes was referred to as MISTER X in all documented meetings. DeWitt and Browns manager Luke Sewell were two of the very limited number of Browns employees who knew of these developments.
The myriad details for the transfer were settled. Barnes had received tacit approval of his fellow club owners and the minor-league teams in the Los Angeles area, secured the monetary incentive from the Cardinals and created a workable schedule. All Barnes needed was formal approval at a meeting of American League team owners set to take place at the Palmer House in Chicago — on December 8, 1941.
Barnes, DeWitt and Sewell arrived in Chicago on December 7 and were attending a Chicago Cardinals football game when they heard over the public-address system that the Japanese had attacked Pearl Harbor. With war imminent and an invasion of the West Coast regarded as possible, Barnes realized that all plans were off. The next day, as President Franklin Roosevelt asked Congress to declare war on Japan, Barnes asked his fellow AL club owners to drop consideration of the proposed move. With Barnes joining in, the motion to shelve the motion received unanimous approval.
How Barnes handled the fallout of this unexpected turn of events reflected adroit management of what could have been a disastrous development for the already anemic Browns fan base. Although Barnes had aggressively engaged in attempting to move the Browns, a different spin of events was given for public consumption: "Certain interests of Los Angeles have approached me with reference to the possibility of moving the Browns out there." Barnes added that if "the people of Los Angeles" were interested in pursuing the matter further he would not object.176 The pursuer was now the "pursued."
Despite Barnes's thwarted plans, Spink saw something larger going forward. In an editorial discussing the aborted shift, he observed, "his idea, termed a mere dream when it was presented at the American League sessions in Chicago, will become a reality. Eventually one of the major leagues is almost certain to include the California metropolis in its membership."177 Spink described the matter as Barnes's initiative, "his idea," but Barnes's characterization of events, that he had been pursued by Los Angeles interests, seemed to carry the day. Most likely the overarching events on the global scene obscured what had transpired in Chicago.
Paradoxically, while the advent of World War II prevented the Browns from moving to Los Angeles, it allowed them to win their only pennant. Unrealized at the time, events were already unfolding to create the 1944 American League champions.
For several years, Barnes followed the pattern of hiring former Cardinals personalities. Hornsby was followed by Bottomley, who was succeeded by former Cardinals manager Gabby Street. He failed to last out the season. In 1939 the Browns took a new tack by hiring Fred Haney. Haney had done a creditable job as manager of the Toledo Mud Hens in the American Association. Eager to manage in the majors, Haney came cheap, a distinct attraction for the cash-strapped Brownies.178
His first season was a total failure as the Browns set a franchise record for futility with a dead-last 43-111 finish. They improved somewhat in 1940 to sixth, but by early June 1941, the team was floundering. Barnes, dissatisfied, called for a management meeting including DeWitt and Haney as well as the organization's scouts to determine why they were playing so poorly. After hearing from all, Barnes changed managers.179
Obtaining permission from Cleveland's president, Alva Bradley, Barnes asked Indians coach Luke Sewell to become manager. Sewell, reluctant to take the position, which had come to be known as "the graveyard of managers," drove a hard bargain. He required complete authority over personnel, making trades, and shifting players between the Browns and their minor-league affiliates. Sewell gave Barnes his salary requirements and the need for a contract through 1942. Barnes accepted Sewell's demands. It was a mark of the Browns's financial state that Haney, who still had a year on his contract, was made manager of the Toledo farm club, replacing Zack Taylor, who in turn came to the Browns as a coach. Although various stories had Haney quitting, contemporary accounts reflect Barnes demoting him to the minors.180
Sewell took over a team with a losing mentality — most likely that is what Barnes sensed in his decision to demote Haney. The new manager set out to change the environment, inspiring better play in some, getting rid of those whose negative attitudes were too greatly ingrained. St. Louis played .500 ball the rest of the way, finishing sixth with 70 victories, the most the team had won since 1929. Sewell had done well with the team but probably would not have been able to do much better because of the club's straitened financial standing.
Barnes began 1942 by telling reporters covering the Browns, "The Browns have no working capital to start the 1942 season," the club having lost $100,000 during the 1941 season. Just weeks earlier he had announced that the team needed to "economize,"181 They had let go of all four of their scouts.
World War II clouded the long-term effect releasing their scouts had on the team. For the next several seasons the minor leagues were particularly susceptible to the draft, rendering efforts to scrutinize young prospects practically negligible. The Browns focused on obtaining players who were not going to serve in the military, a strategy that served well in the short run but failed the club once peacetime returned.182
Soon after Barnes shared the club's financial position in January 1942, the Browns held their annual meeting. At its conclusion it was announced Richard C. Muckerman was named to the board of directors.183 Muckerman, then 44, had been a minor stockholder in the Browns since 1939. The announcement seemed innocuous at the time. In a few weeks it became apparent that changes were happening when it was announced that St. Louis had obtained full control over the Toledo Mud Hens of the American Association.
Speculation as to where the money came from centered on Barnes having somehow "got hold of a few bucks somewhere" from either fellow club directors or out of Barnes's resources. It became known that 180,000 new shares of stock were issued and of that, 150,000 were sold at $2 per share, generating $300,000 in additional funds. The other 30,000 shares were held for future needs. These were in addition to 120,000 shares already outstanding. Muckerman was subsequently identified as the major purchaser of the new issue. This infusion of cash paid off various obligations, including loans by Barnes and the American League as well as financing the Mud Hens transaction. 184
Muckerman was a lifelong Browns fan. His family had come to St. Louis in the mid-nineteenth century and started the Polar Wave Ice and Fuel Co., which eventually reached into 28 states as well as Mexico and the Dominican Republic, later becoming known as the City Ice and Fuel Co. Muckerman was the firm's vice president. He had other financial interests, including involvement in banking and hotel ventures. (City Ice was at one time in competition with Phil Ball and, over the years had purchased several entities associated with the late Browns owner.) Muckerman claimed to have been a Browns fan for decades, having attended many games during the 1922 pennant race.185
The infusion of Muckerman's cash soon manifested itself in other ways. Moving from a position of having to sell off promising players to keep solvent, the capital gave St. Louis the ability to keep promising young players and purchase others. This allowed Sewell to obtain Cardinals castoffs second baseman Don Gutteridge and pitcher Al Hollingsworth. It also let him bring promising minor-league shortstop Vern Stephens to the majors instead of auctioning him off to the highest bidder.186
In 1942, through shrewd player transactions, an innate ability to get the most out of players, and the dumping of those with defeatist attitudes, Sewell drove St. Louis to its best season since 1928; the team finished third behind the Yankees and Red Sox. Attendance jumped to 255,617, the best since 1929, aided by being allowed to play 14 night games.187 Although progress was real, it was a mark of their low state that they were still last in the league in drawing fans, well behind the Washington Senators' 403,493 attendees. It did not help that the Cardinals, in one of the closest pennant races in years, beat out Brooklyn, boosting their attendance at the expense of the Browns. The National Leaguers drew over 550,000 fans, more than twice that of the Browns.
After the season ended, it became apparent that Branch Rickey's contract with the Cardinals was not going to be renewed, he and Cardinals owner Sam Breadon having parted ways. There was speculation that Rickey might join the Browns. St. Louis was his home; there were strong ties to stay in the area and DeWitt, whom Rickey had mentored, was still a prominent force on the club.188 Rickey and Barnes talked, but could not come together on terms. Although Barnes offered a competitive salary and stock in the club, Brooklyn made a competitive offer and guaranteed his salary if major-league baseball was suspended during the war, a very real possibility at the time.189 This last inducement cemented Rickey for the Dodgers — it was a feature Barnes could not match. Had Rickey joined the Browns, it would have completed a full circle of service — and given what Rickey accomplished in Brooklyn, possibly turned history in a different direction.190
Major-league baseball continued during World War II and with it came a series of unique challenges, principally the military draft that challenged team stability. In this chaotic environment, the Browns hit their stride. Teams like the Yankees and Cardinals with an orderly business plan and sound financial backing found adjusting to the capricious nature of the military draft hard to grasp. Barnes's club, long accustomed to getting by with what was available, gradually ascended. Browns historian Bill Mead likened it to their surfacing, "like an ugly stump in a draining swamp."191
The Browns initially suffered as the draft expanded. In 1943 they tumbled to sixth place after losing key players. A chief offensive threat, Wally Judnich, who had hit .313 in 1942, was drafted into the US Army Air Force, as was another promising outfielder, Glenn McQuillen. Auker, one of the best pitchers on the staff, went into the defense industry, his loss not immediately filled. As players departed, DeWitt's skill at combing the bushes for talent began to bear fruit. Retreads like Mike Kreevich, minor leaguer Nels Potter, and Jack Kramer, who was then out of baseball, caught DeWitt's eye and joined the club. They also received breaks when two of their better players, George McQuinn and Stephens, failed physicals and were rejected from the draft.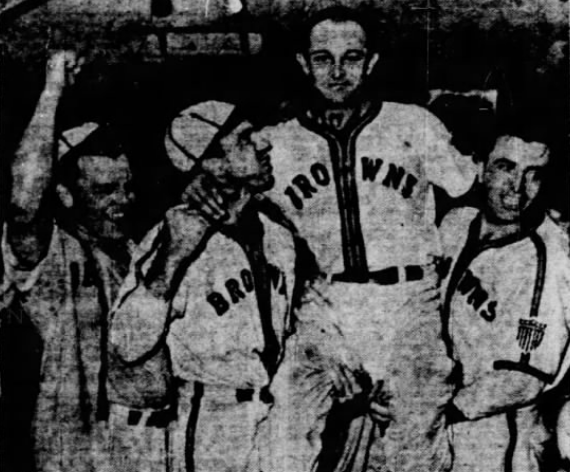 Chet Laabs of the St. Louis Browns is carried off the field by his teammates after hitting two home runs in the Browns' pennant-clinching victory over the Detroit Tigers on October 1, 1944. (St. Louis Star/Newspapers.com
The Browns Win a Pennant
As the 1944 season began, the Browns, due to DeWitt's maneuvering, had assembled a roster of more players classified 4-F than any other team in the majors. TSN took note of this, quoting DeWitt: "It looks as if we have kept more of our players than our rivals. It is a year anything can happen, and it even could be a Browns year." DeWitt was not alone in his assessment of the Browns' chances, Esquire magazine picked them to finish second based in part on their ability to keep their roster intact.192
DeWitt, so used to dealing with little, learned to be resourceful in ways other teams had never considered. Denny Galehouse, with the Browns since 1941, was deferred from the draft because he worked in a defense-related job and had a family. His job allowed weekends off. DeWitt persuaded him to pitch for St. Louis on the weekends, giving the Browns an effective spot starter. Galehouse later quit his job to pitch full time for the Browns before being drafted at season's end. DeWitt arranged for outfielder Chet Laabs to get a job in the defense industry. Off on weekends and nights, he became a valued part-time outfielder. DeWitt also worked with the local draft board to delay outfielder Al Zarilla's entry into the service until after the World Series.193
Barnes's presence during this time, with few exceptions, was low key. As was the case with most able executives, he had placed DeWitt and Sewell in charge of running the club and offered minimal interference. However, he did generate a bit of controversy at the end of June when he exhibited frustration at the low attendance despite the Browns being in the thick of the pennant race. "For years I have been told that if we gave St. Louis a winning American League club, they would be tearing down the gates. But I have yet to see any crowds storming the gates." With St. Louis in first place, attendance was only 25,000 better than that of the sixth-place team of the previous year. He ventured that perhaps St. Louis was "given too much baseball," an ominous portent of things to come.194 His comments did not go over well with Browns fans. Over the next several weeks, the team was subject to booing at home games, an odd development because they continued to stay in the pennant race.195
But that was in the future. The Browns clinched the championship on the last day of the season with just 89 victories, the fewest ever in a full season of 154 games. After they had beaten the Detroit Tigers to take the pennant, Barnes was ecstatic. He appeared in the clubhouse wearing a "Browns, American League champions, 1944" button, proceeding to hug or kiss virtually all on the team. After having endured a tenure beset with financial challenges, ridicule of the league and lost opportunities, the teary-eyed owner was beyond himself.
Barnes was sure the Browns would win, showing reporters a medal emblematic of their championship in 1886, an antiquated 3-cent coin, a piece of Chinese pottery engraved with the sentiment, "my sweetheart gave to me," and yet another medal engraved with the Lord's Prayer.196 Further adding to his joy, the Browns drew 508,644 fans, the most since 1924. To further satisfy Barnes, the Browns outdrew the Cardinals, whose 461,968 attendees reflected a team that had made a shambles of the National League pennant race during the summer. It was the only time between 1926 and 1953 that the American Leaguers outdrew the Cardinals.
The Browns faced their co-tenant Cardinals as heavy underdogs in the World Series, which became known as the Streetcar Series. They shocked the Cardinals, winning two of the first three games, but lost the last three in closely fought contests.
Barnes might have inadvertently given the Cardinals incentive to bear down even more than usual during the Series. Cardinals second baseman Emil Verban complained to Barnes about the seats his wife was given for the Browns home games and asked him for better accommodations. "They stuck her behind a post," he complained. Laughing at Verban, the usually polite Barnes responded, "The way you're playing, you ought to be sitting behind a post!" Verban took offense at Barnes's lack of grace and was motivated to hit a team-best .412 for the series.197 After Game Six, while teammates were celebrating their win, Verban went over to Barnes's box seat and told Barnes, "Now, you get behind the post, you fathead!"198
Given the constricted size of Sportsman's Park, the players' pool of $309,590 was the smallest since 1933. The last game of the series drew 31,630 fans. In Baltimore the International League Orioles, appearing in the Little World Series, had 52,833 in attendance, little regarded at the time but an omen of things to come.
Even though this was quite an achievement, there was a strong feeling that it was a fluke. After the Cardinals had taken the Series, Barnes went to their clubhouse to congratulate team owner Sam Breadon. Breadon said, "If we had lost this series to the Browns, I'd have to leave town. It would have been a disgrace to lose to the Browns." Barnes, perhaps thinking of how he had treated Verban, took Breadon's crass comment graciously, offering that with the Browns' victory "the pennant would purify the team's history and remove the curse of the Browns." Later, in observance of the Cardinals' triumph, Barnes obtained a huge pennant to grace the Sportsman's Park flagpole.199
1945: The New Owner
For much of 1945, the Browns languished in the second division despite higher expectations. In a sudden and stunning move on August 10, Barnes sold his shares of the Browns to Muckerman. With Barnes's 31 percent ownership of stock added to Muckerman's 25 percent, Muckerman became the first person since Ball's death to hold a majority of outstanding shares.
Barnes said he had achieved the goals he had set forth when he took control of the club in 1936 as "a civic enterprise." The Browns "had won their first American League pennant and the company is in a favorable financial position." While this seemed logical on the face of it, Barnes's decision to sell was abrupt. A person close to the team said there were no negotiations, "It came up like that. And the next thing we knew the Browns had a new president." It was estimated that Barnes made $200,000 on his original investment in the ballclub.
Yet, while he wished Muckerman the best of luck ("I leave the club with only the friendliest feeling for Dick Muckerman") Barnes exhibited a sense of wistfulness about departing his position as a major-league executive. His peers respected Barnes enough to place him on the committee to negotiate a new Major-Minor League Agreement, make him one of a select few tasked with searching for a new commissioner after the death of Judge Landis, and name him to the league's board of directors. Frederick G. Lieb, a Browns chronicler, felt Barnes was stepping away with considerable regret.200 Lieb alluded to friction having developed between Barnes and Muckerman on how the team was run. While both denied this was the case, events before and after the Browns' sale hint there was a degree of truth in the observation.
A few days after Muckerman purchased the Browns, Sid Keener, a longtime sportswriter in St. Louis, wrote about the deal in the St. Louis Star and Times after discussing it with the new owner. Keener wrote that Muckerman "wanted to become the first-guesser, and also the second guesser in directing the club with his own money and with his own judgment." That seemed to imply a lack of confidence in Barnes's ability to run the Browns.
That the rapidly concluded negotiation took place in the middle of the season was unusual. Perhaps Muckerman had lost patience with the team's performance, which found it in seventh place on August 10, the date of the transaction. Some of the dissatisfaction may have been caused by Pete Gray. Barnes had added the one-armed outfielder to the team, saying the war had limited available talent. Others thought he was trying to hype attendance. Sewell followed the company line at the time, but later suggested Gray wasn't up to the job.
Players on the team grumbled that Gray was hurting the team, and over time their attitude had hardened. By August his presence on the team had bred a great deal of dissension.201 Mike Kreevich, who had been the team's leading batter in 1944, platooned with Gray in 1945 and was so frustrated that he threatened to quit, saying, "If I'm not playing well enough so a one-armed man can take my job, I should probably quit the big leagues." Before he could leave, the Browns waived him to the Senators. The sale of Kreevich took place two days before Muckerman bought out Barnes.
Whether Kreevich's waiver to Washington represented the last straw in Muckerman's decision to purchase the Browns may never be known. What is known is that once Muckerman took control of the team, Sewell was given a two-year contract, effectively underscoring the new owner's faith in his manager's ability. Sewell, seemingly relieved of pressure from the front office, played Gray less frequently. From the date of Muckerman's purchase of St. Louis, they played the best ball in the league. The Browns could not close the gap between themselves and Detroit, ultimately finishing third. Gray was sent to the minors after the season ended.
Barnes had gone into 1945 seeking to improve attendance. Despite Gray and a third-place finish, attendance dipped 6 percent, from 508,644 to 482,986, while the American League's jumped 16 percent during the last year of wartime baseball.
Muckerman felt the club would contend in 1946 but failed to appreciate that with war's end St. Louis could not match teams augmented by returning veterans. The Yankees welcomed back Joe DiMaggio, the Red Sox Ted Williams, Cleveland and Detroit would enjoy Bob Feller's and Hank Greenberg's services for a full year. St. Louis could only conjure up the likes of journeymen players like Galehouse and Judnich. Sewell warned Muckerman that the Browns could not compete with the returning veterans. Unable to contend, St. Louis fell toward the bottom of the league. At the end of August, Muckerman fired Sewell. Sewell said Muckerman "felt I was not getting the best out of the material I had at my disposal."202
The season ended with the Browns in seventh place. While their attendance increased nearly 10 percent, it paled when compared to the league's 72 percent jump.
In taking over St. Louis, Muckerman promised DeWitt the authority for running the ballclub. He told DeWitt, "My only suggestion to you is that we'll not stint in handling the Browns." Disappointed in how the team fared in 1946, Muckerman went all out investing in the club. He spent $750,000 refurbishing Sportsman's Park, repairing leaky roofs, broken chairs, and a generally scruffy structure. New ramps, upgrades on the elevator and powder rooms, and installation of new concession stands and a VIP lounge took place. "Fix everything that was needed." The original cost estimate for these projects was about $300,000, but the project grew in scope as the city's safety and sanitary regulations generated a more complex endeavor. Muckerman also spent $500,000 to purchase Sportsman's Park from the Ball Estate, and authorized $740,000 to build a new field for the San Antonio Missions, their top farm team. This later effort, like Sportsman's Park, cost more than twice what was originally planned.203
Convinced that the team was on the verge of succeeding, Muckerman lured Muddy Ruel away from his job as special assistant to Commissioner Happy Chandler to manage the team. A native of St. Louis, Ruel was a popular choice to lead the team. He asked for, and was granted, a two-year contract; his argument was that the team needed several years to build itself back into a contending team.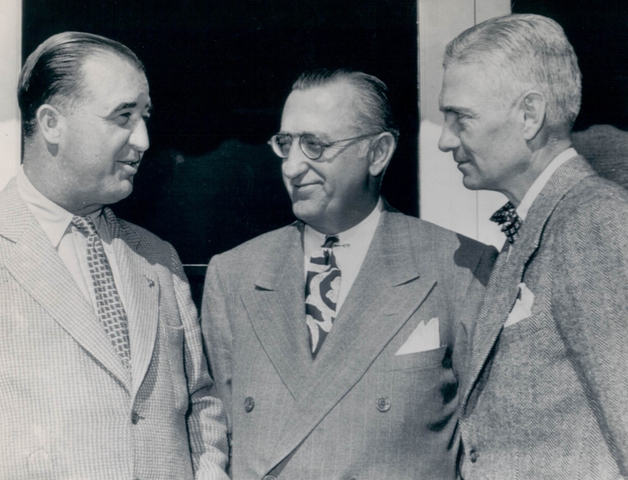 St. Louis Browns owner Richard Muckerman, center, hired former big-league catcher Muddy Ruel, right, away from his job at Commissioner A.B. "Happy" Chandler's office to manage the Browns in 1947. (National Baseball Hall of Fame Library)
A New Manager, Attempted Integration, Dizzy — And Baltimore or Los Angeles?
One of the reasons given for the Browns' poor performance in 1946 was felt to be holdouts interfering with spring training. Muckerman, seeking to avoid a repetition of this occurrence, ordered DeWitt to sign all players without haggling over salaries. "We'll have none of that this season," he said. "Sign the players without bickering." DeWitt complied. Further expenses were incurred shifting spring training from Anaheim to Miami, where the team was ensconced in first-class surroundings.
With a popular manager, a refurbished ballpark, and players whose contract demands had been met, expectations were high for a successful 1947 season. Optimism for an improved team was reflected in TSN, which picked the Browns to finish fifth. Heavy emphasis was placed on Ruel's appointment. "The Browns are envisioned as rising from the muck … with the appointment of Muddy Ruel as manager," the paper said.204
The Browns fell far short of the mark. By the end of June they were in last place, drawing anemic crowds. It was one of the most significant seasons in baseball history because of Jackie Robinson's integration of the game. His presence attracted large crowds. Hoping to take advantage of interest in black ballplayers and the improved attendance their presence might bring, Muckerman and DeWitt made a quick decision to sign several players from the Negro Leagues.
In Baseball's Great Experiment: Jackie Robinson and His Legacy, Jules Tygiel saw the signings as "an act of desperation."205 The Browns' efforts were as superficial as Branch Rickey's were deliberate in bringing Robinson to the Dodgers. After a cursory effort to evaluate prospects from the Negro Leagues, they acquired 36-year-old Willard Brown and 22-year-old Hank Thompson. The Sporting News described the moves as efforts "to pull a few more people in at the gate."206 In their haste Muckerman and DeWitt ended up with an outfielder who had seen better days and a youngster inexperienced in the finer nuances of the game as well as bedeviled with personal problems.207
St. Louis sportswriter J. Roy Stockton offered a perspective on the Browns — and Muckerman. Stockton first addressed postwar developments: "With the war over and the inadequate Brownie players four or five years older, how could it be expected that the St. Louis club without important replacements suddenly become a serious pennant contender?" Stockton next placed their near-term chances as dismal thanks to minor-league teams devoid of solid prospects: "The worst thing about the Brownie picture is that no replacements are in sight for early delivery."
While these were valid observations, Stockton took main aim at Muckerman's understanding of the game. "It is about time somebody crowded Dick Muckerman into a corner and told him not to be too unhappy about the Browns. The big trouble is that somebody gave Dick a lot of misinformation. They told him he had a great ballclub. …"208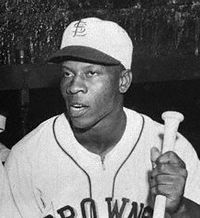 The hurried integration effort failed. Thompson had not reached the potential he later showed with the New York Giants, and Brown was past his prime. There was only mild interest in them as St. Louis learned that black fans focused on watching talented players like Robinson. The signings were seen as cynical efforts to boost attendance that alienated the local black community.209 Complicating the matter was a white population that until three years earlier had enjoyed segregated seating at Sportsman's Park.
A little over a month after Brown and Thompson joined the team, it became apparent that their presence had not improved attendance and they were let go. Thompson later asserted that his release was not based on lack of ability. He told DeWitt, "I'm doing as good as lots of other guys on this club." DeWitt's response: "There are some things I can't discuss with you, Hank."210 Brown and Thompson's effect on the team had been negligible — the Browns were locked into last place.
A side effect of this affair was that Ruel's efforts to improve the team were undermined. The decision to bring Brown and Thompson to the team had been DeWitt and Muckerman's. St. Louis's efforts were poorly planned — not only to the detriment of Brown and Thompson but the team as well. By all accounts, Ruel treated them well but the overall effects on his efforts to improve St. Louis were set back.211
Signing of the two triggered renewed concern regarding viability of the franchise. A Sporting News editorial asked, "What's going to happen to the Browns?" Their situation not only worried local fans but the American League as well — just as had been the case when Barnes purchased the club after the 1936 season.212 This disquiet went beyond the American League. In the same issue of TSN that raised questions about the Browns, an article described the possibility of the Cardinals moving to Chicago or possibly Detroit, leaving St. Louis to the Browns. Such moves were being considered to resolve "the St. Louis problem," as the matter was becoming known.213
The plight of the team attracted would-be buyers, encouraged as Browns stock sank to $3.61½ per share, the lowest it had been since Muckerman's purchase of the franchise.214 One of the first individuals interested in the Browns was Emory C. Perry of Chicago, who headed a Chicago syndicate intent on purchasing them. Perry reached out to James V. Dunbar, Muckerman's attorney, and was told the asking price was $1,750,000. Muckerman's goal was not only to sell the team but recoup his investment in Sportsman's Park and other expenditures.215
Over the next few weeks, it was reported that Perry had offered $1 million for 140,250 shares in the team, which represented 51 percent of the outstanding stock. The purported offer included the team, five minor-league clubs, and Sportsman's Park. Perry's ardor cooled considerably when he learned St. Louis had no scouts during the war and as a consequence was well behind in competing for young talent. He ran into a further obstacle when he investigated the potential of moving the Browns to Los Angeles. The situation had markedly changed since Barnes made his aborted run to move the club in 1941. Agreements had since been forged that called for penalties to be paid not only to the Los Angeles Angels but to all other teams in the Pacific Coast League if a major league encroached into their territory.216
Muckerman, hearing of offers being made through various news reports, but nothing from Perry directly, reached out in an effort to determine the nature of Perry's interest. Muckerman told TSN he asked if Perry had "ever made a firm offer as recited in the various newspaper articles. He said at no time had he ever made a firm offer." Muckerman challenged Perry to make a solid bid. With that Emory C. Perry's interest in the Browns evaporated — he disappeared from the scene.217
Meanwhile, the Browns were in the last month of a dismal season. With the team anchored in last place, DeWitt found another gimmick to boost attendance. Dizzy Dean, retired from the game since 1941 and 37 years old, was broadcasting the team's home games. As they played through the schedule, Dean took their pitching staff to task on the air, asking how they had the nerve to cash their paychecks based on consistently inept performances.
He boasted that despite his age and long absence from the mound he could do a better job. DeWitt, sensing a promotional opportunity, without Ruel's knowledge, signed Dean to start the last game of the 1947 season. "It's news to me," Ruel responded when asked about the matter. Dean started and lasted several innings before leaving the game with a pulled leg muscle.218 Nearly 16,000 fans showed up; it was the Browns' second highest attendance for a game that year. St. Louis lost the game, the team's major-league-high 95th defeat. Attendance dropped by over 200,000 from the previous year.
Weeks after the season ended, rumors arose that Ruel's two-year contract would be bought out. A Sporting News article said that Ruel did not see eye to eye with general manager Bill DeWitt and his brother, traveling secretary Charley DeWitt, on club policy. Ruel, TSN said, felt going into the job that he had authority on running the club but various incidents during the season reflected otherwise.219
Muckerman confirmed the paper's report. Muckerman explained that he was disappointed in the team — and Ruel's performance. Ruel said he too was disappointed with the Browns' performance but disagreed with Muckerman about his work. "I fell heir to a seventh-place team, and I feel certain the material was not on hand to improve the Browns' position," he said.
Ruel's firing was similar to Sewell's. Both felt Muckerman was unrealistic about the caliber of the team's talent. And in firing Ruel after the first year of a two-year contract, the Browns would again be paying for the services of two managers during the coming season.220 Consensus among those covering the club was that front-office interference, particularly the hiring of Brown and Thompson, then Dean, undercut Ruel's effectiveness.221 Those covering the team felt that Muckerman and DeWitt showed "an unparalleled capacity for self-deception."222
Three weeks after Ruel was fired, the Browns took action that revealed how bleak their fiscal situation had become. On November 17, 1947, they sold two of their best players, shortstop Vern Stephens and pitcher Jack Kramer, to the Boston Red Sox for $310,000. The next day another talented pitcher, Ellis Kinder, was sold to the Red Sox for $65,000. These were opening salvos in a series of efforts to liquidate assets to keep operations going.
Muckerman said financial pressures forced St. Louis to generate cash. "I have heard the reports saying that the Browns were in financial trouble," he said. "We may have been embarrassed but not in trouble." He said cost overruns for the Sportsman's Park renovations and the San Antonio ballpark as well as the Browns' lower attendance in 1947 stretched the team's resources. "In over-stretching ourselves for park improvements we faced an obligation that was far over our budget," Muckerman said.223 Years later, on Muckerman's passing in 1959, Bill DeWitt disclosed that the picture was much more bleak than Muckerman described, that the financing Muckerman had anticipated "fell through and the banks threatened to foreclose." Thus, while the club said it would follow a plan of "rebuilding with ambitious young athletes," in reality the trades were forced by near-insolvency, anemic attendance aggravating the situation. DeWitt's sale of players, continuing over the years, signaled the club's inability to compete in the future.224
Weeks later it was disclosed that before unloading some of their better players, the Browns had asked the American League for a $100,000 loan. Their request was denied by other league owners.225
Almost simultaneously with DeWitt's unloading of players, interest in purchasing the Browns was renewed. This time, instead of shifting the team to Los Angeles the destination was Baltimore. The initiative was spearheaded by Bob Rodenberg, owner of the NFL's Baltimore Colts with the support of Baltimore Mayor Tommy D'Alesandro. Games would be played at the planned Municipal (later Memorial) Stadium.226
Rodenberg's interest in the Browns faced several obstacles, the first of which was the fate of Sportsman's Park. His plan hinged on the sale of the ballpark to the Cardinals, then leasing it back at $35,000 per year. Fred Saigh, future owner of the Cardinals, then their secretary-treasurer, maintained that the ballpark was worth no more than $700,000. Estimates of what Muckerman wanted ranged in the neighborhood of $1,250,000 based on his purchase of the facility at $500,000 and improvements costing $750,000, well above the Cardinals' level of interest. Another concern was raised by International League President, Frank Shaughnessy, who declared, "Bob Rodenberg had better read the rules of baseball before talking about bringing a major-league franchise into Baltimore. … He'll find the International League is not letting him or anyone else transfer any of its franchises around. Neither the Browns nor any other league club is coming into our league territory."227 Discussions had not even begun about how Washington Senators owner Clark Griffith might react to having a major-league team that close to his.
When it became apparent that the Cardinals showed little enthusiasm for purchasing the ballpark, Rodenberg withdrew.228 While groups from Chicago, Kansas City, and Los Angeles were said to be showing interest in purchasing the franchise, the next potential financier to surface was a man named George F. Kinkead, who was said to own a bottled-gas company in Louisville. Kinkead's "offer" was bogus. After several announcements of how the offer was to be structured, nothing came to pass. Kinkead's last contact with the Browns came when he visited Muckerman and asked for a job. Muckerman gave him a pass to the game and suggested that he speak to Bill DeWitt about employment.229 While rumors abounded the next several months, no serious offer was forthcoming.
Other player sales continued during the winter of 1947. Wally Judnich and John Berardino went to Cleveland in separate transactions for a combined $75,000.230 The Browns' outlook for future improvement was minimal. In late June of 1948, with the Browns in seventh place, Muckerman said on a St. Louis radio station that one of the questions he frequently received was whether he would move the team out of St. Louis. This query was no doubt sparked by rumors about recent buyers' interest on shifting the franchise to other cities.
Muckerman noted that St. Louis had just lost a game that day to the Philadelphia A's with only 2,787 fans at the game. "As long as the people of St. Louis want the Browns here I will not move them," he said, then referring to the game's sparse attendance, he added, "It's up to the fans whether the Browns remain in St. Louis, but I am not going to be the head of any organization in St. Louis if the fans do not want it kept in St. Louis."231
His comment set off a flurry of responses from fans and sportswriters alike. One P.J. Mennemeyer said in a letter to the Star and Times, wrote in, "Muckerman has more than his share of brass when he complains about the fan." Referring to the Browns' continued dismal performance over the years, Mennemeyer added, "He reminds me of a neighborhood merchant who handles rotten and withered vegetables, and third-class meat and then complains because his potential customers walk several blocks to patronize the merchant (the Cardinals) offering first-class merchandise."232 Sid Keener, a longtime St. Louis sportswriter, put the problem into Muckerman's lap, observing that since he took over the team in August of 1945, the Browns had the worst record in the American League. They had drawn over 34,000 fans to the game when they clinched the pennant in 1944, but 2,500-plus when they were deep in the second division. Keener argued that it was not a matter of loyalty Muckerman faced as much as it was a matter of placing a contending team on the field.233
The DeWitts Take on the Browns
Early in 1949 after weeks of rumor, Bill and Charlie DeWitt announced that they had purchased 160,000 of the 275,000 outstanding Browns shares to take control of the franchise. While specific pricing per share was not provided, it was generally considered that Muckerman had sold out for approximately $1 million — a figure that had often been bandied about by would-be purchasers. The DeWitt brothers' advantage was that by keeping the team in St. Louis they were able to continue using Sportsman's Park, a factor that had derailed outside purchasers who, in wanting to shift the franchise elsewhere had to contend with disposal of the facility.234
The major question concerning the DeWitts' purchase centered on how they financed the transaction. Neither had the resources to execute a deal of that magnitude. It eventually came to light through "knowledgeable" sources that the DeWitts received a $300,000 loan from the American League. They in turn paid off a $200,000 loan and with the money remaining paid off Muckerman on notes totaling $635,000 that he held on the team.235 The DeWitts had leveraged themselves into ownership of the team without any direct investment on their part. This was a considerable feat — but also in the end proved detrimental to keeping the team in St. Louis.
Muckerman's perspective in selling can be deduced by his having seen a series of interested buyers who never made a legitimate offer except those bandied about in the press. Those "offers" usually ranged in the region of $1 million. The more serious offers had the team being moved. These embryonic offers usually foundered on the fate of Sportsman's Park. Neither the potential buyers seeking to move nor Muckerman wanted to be saddled with a facility that they could not sell at a meaningful price. In the end, Muckerman sold to the Dewitts, who would keep the team in St. Louis and by extension use Sportsman's Park to continue generating revenue. Muckerman's brief comment on his willingness to sell to them also reflected a civic factor: "Why did I sell the club to Bill and Charley (DeWitt)? I was offered more money by other persons. … But those persons did not have the best interests of the city at heart."236
After selling the Browns, Muckerman continued involvement with the City Ice and Fuel Company as well as supporting the Catholic Archdiocese of St. Louis and serving local Democratic Party interests. Although he failed to bring the Browns through the postwar changeover and helped put them on the road to Baltimore, his infusion of cash in late 1941 enabled the team to thrive during World War II and obtain its only pennant. Muckerman's ownership of the Browns lasted a little over three seasons.
The DeWitts were unlike prior owners Hedges, Ball, Barnes, and Muckerman, whose business acumen had gained personal fortunes. William DeWitt began working the ballpark concession stands at 16. Rickey, looking for an ambitious young man to be his office boy, was guided to DeWitt. With Rickey's encouragement, DeWitt went to high school in the evenings, then college, where he concentrated in finance, commerce, and law. When Rickey moved to the Cardinals, DeWitt went with him, becoming a club vice president. His effort at attracting Donald Barnes to purchase the Browns succeeded and when Barnes took control of the franchise, DeWitt went with him.237 His talents were considerable in melding the 1944 pennant-winning team.
Since war's end there was some question about DeWitt's role in moving the Browns forward. When Muckerman took control of the team in 1945, he was initially content to let DeWitt run it. Over time Muckerman's initiative in refurbishing Sportsman's Park and minor-league facilities as well as directing DeWitt to amicably settle contracts with players indicated more of an active role for DeWitt in running the team. What DeWitt's role was as these matters developed seems unclear. Muckerman's delusions about the team's talent raise the question of what advice DeWitt was offering. Possibly DeWitt was protecting himself by agreeing with the boss. When Ruel was fired, various accounts suggested he wanted to take DeWitt's job.238 Similar rumors that Sewell wanted DeWitt's job came up when Sewell was let go.239 Apparently neither Ruel nor Sewell was a fan of DeWitt's role with the team. When the Browns began selling off their players, Sewell suggested that the team, "get some new blood in the front office."240
Charley DeWitt, Bill's older brother, who was vice president of the new organization, had started working in the concession stands as did Bill. He became a scout, went into the oil industry, then opened an insurance business, doing quite well in the process. After several years, he rejoined his brother as the Browns' traveling secretary when Bill became general manager in 1936. He was, in the words of the St. Louis Post-Dispatch's Bob Broeg, "a hustler all his life."241 This attribute meshed well with younger brother Bill's analytic ability.242
The brothers felt they were in a similar situation to Rickey when he joined the second-rate Cardinals in 1916. It took Rickey several years to make the team over. For the DeWitts, however, time was not on their side. Having sold most of the player talent, with little cash to improve their franchise, their objective over the next few years was to survive. Frederick Lieb succinctly described their predicament: "St. Louis fans wouldn't patronize the club because it was down and sold players; unable to get money at the gate, the Browns sold more players to meet notes and expenses; the fans grew more apathetic, the Brown teams more abject."243
The DeWitts tried several gambits to improve team attendance. They formed "Boost the Browns" clubs, ticket-selling initiatives, trying all sorts of efforts to rejuvenate interest in the team, but it was too late. Their continual poor play, especially compared with the more successful Cardinals, who featured such crowd pleasers as Stan Musial and Enos Slaughter, made for a bleak situation.
During their inaugural effort under the DeWitt regime, the Browns lost 101 games in 1949, finishing seventh. Attendance dropped by over 60,000. In 1950 St. Louis finished seventh again, and attendance dropped still further. In 1949 the DeWitts sold two of their better players, Bob Dillinger and Jerry Priddy, in separate deals for approximately $100,000 each. These transactions kept the team from fiscal ruin. By 1950 their well of players for sale had mostly dried up. And looming ahead was the $1 million note due in February 1954. The DeWitts wanted out of what they saw as a no-win situation. They began to quietly let word get out that they were looking to sell the team. In the Browns' long history, the DeWitts were transitory figures on the move to Baltimore.  
The Road to Baltimore
By 1951 the Browns were moribund. They had been last in the league in attendance every year since 1946 and the usual question one asked prior to the season was whether they might finish in seventh or eighth place.
The DeWitts' plan to put the Browns up for sale soon came to the attention of Bill Veeck. Veeck, one of the most colorful characters in baseball history, grew up with the sport — his father, William Veeck Sr., had been president of the Chicago Cubs in the 1930s. Young Veeck followed in his father's footsteps, first as treasurer of the Cubs then, as part-owner of the Triple-A Milwaukee Brewers in the American Association. Taking on the financially strapped Brewers team in midseason 1941, Veeck and co-owner Charlie Grimm soon turned things around. Offering a precursor of things to come, Veeck staged numerous promotional events ranging from offering free lunches to giveaways of pigeons and blocks of ice. He introduced night games at the Brewers' Borchert Field and offered morning games for night-shift defense workers during World War II.244 Attendance nearly tripled over the previous season. During five years of ownership, Grimm and Veeck won three pennants.
In 1946 Veeck purchased the Cleveland Indians. He immediately began to work his promotional skills on the team. Efforts went in all directions: introducing Ladies' Day, refurbishing Municipal Stadium, offering radio broadcasts of the games — all the while talking with fans and getting their take on how to improve the team's popularity. While these efforts were radical departures from the staid habits of Veeck's predecessors, in 1947 he initiated an even greater change, signing Larry Doby to play for Cleveland, the first African-American to play in the American League.
In 1948 Veeck added Negro League legend Satchel Paige to the roster. Doby and Paige's presence proved vital in helping the Indians win the pennant and World Series. Performance on the field generated success at the box office. A major-league record 2.620,627 fans attended Cleveland's regular-season games in 1948. In 1945, the year before Veeck purchased the team, just 558,182 had come through the Indians turnstiles. One year after having won the Series, Veeck sold the team. He said he was getting a divorce and settlement terms demanded selling the Indians.
A little over a year and a half later, with his divorce settled, Veeck jumped at the chance to get back in the game as an owner. Negotiations with the DeWitts commenced in early May. By June Veeck had secured an option on their shares of the Browns.245 His ability to purchase the team depended on obtaining 75 percent ownership of the club. According to TSN, Veeck and his partners needed to meet that percentage threshold under Missouri law to "liquidate the present Browns set-up, pay off minority stockholders and form a new corporation entirely owned by Veeck and his associates."246 The DeWitts held 58 percent of the shares; Veeck was given 12 days to purchase 114,000 shares and gain the remaining 17 percent he needed. The day before the deadline, Veeck was 8,500 shares short of his goal but a last-minute purchase of 8,572 shares from a Browns board member on July 3, 1951, put him over the top.247
Including Veeck, 16 members of the syndicate ended up owning 222,000 of the Browns 275,000 shares, slightly over 80 percent control of the club.248 Most versions of the deal pegged Veeck and his syndicate as having purchased the Browns for $1,750,000. The DeWitts had purchased the club for approximately $1 million in 1949.249
A day after meeting the deadline, Veeck went to the ballpark. "I moved all over the park and talked to every fan I could reach. … These are people we are going to serve. I want to know what they want, what they like what they think of the ballclub."250 What fans thought of the club was mostly negative as the Browns were swept in a doubleheader by, of all teams, the Cleveland Indians. The double loss entrenched their hold on last place; they were the worst team in major-league baseball. Of Veeck's decision to purchase the Browns, John Lardner wrote, "Many critics were surprised to know that the Browns could be bought because they didn't know the Browns were owned."251
Veeck immediately went to work on several fronts to upgrade the ballpark, increase interest in the Browns, and improve the team. Responding to women's complaints that Sportsman's Park needed a thorough cleaning, Veeck arranged for the St. Louis Fire Department to hose down the upper deck.252 While at a doubleheader, he announced that soft drinks and beer were on the house; he personally handed out several buckets of cold beer while working the bleachers.253 As if these activities were not enough, Veeck reached out to a then highly regarded Browns minor leaguer named Frank Saucier who had decided to leave the game rather than play for the salary offered. Saucier, working for an oil company, was tracked down by Veeck and signed to a contract. Never mind that Saucier would fail with the Browns. That Veeck would go all out to improve his team impressed the fans. Over the next several months, Veeck crisscrossed the region drumming up support for the team.
These were minor efforts compared to subsequent endeavors Veeck put forth that year. On August 19 the Browns hosted the Detroit Tigers for a doubleheader. Between games a celebration marking the 50th anniversary of the founding of the American League was scheduled to take place. The event included a procession of 1901 vintage automobiles, comic performances by baseball clown Max Patkin, and, as a finale, a giant cake rolled out on the field commemorating the event. A midget popped out of the cake dressed in a Browns uniform. All this was considered below Veeck's promotional standards.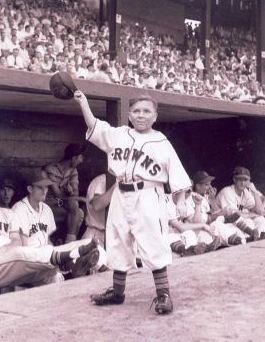 The second game began and the midget, one Eddie Gaedel was announced as a pinch-hitter for the Browns.254 After Veeck produced a copy of a contract approved by the American League, the umpires allowed Gaedel to bat. Tigers pitcher Bob Cain walked him on four pitches, whereupon he was removed for a pinch-runner. Veeck's action proved controversial, especially to fellow baseball owners, whose approach to the game was decidedly more conservative than that of the Browns' owner.255 Brash as Veeck was, he brought excitement to the game with this and numerous other events, promotions, and efforts to lure fans into the ballpark. Less than a week later, on August 24, Veeck arranged to let fans manage a game. Manager Zack Taylor sat in a rocking chair near the dugout and watched as fans picked a lineup and made strategic decisions.256 The Browns finished last but attendance rose from approximately 4,000 per game to over 5,000 after Veeck took over.
Veeck's long-term goal was to outhustle the Cardinals promotionally. He had a daunting task ahead of him. The Cardinals were a much better team, they had a legacy of winning and players like Musial and Red Schoendienst were huge draws. However, the Redbirds' owner, Fred Saigh, a financial expert, was a novice in baseball circles. Veeck felt that through consistent promotions, endless publicity, and gradually building the Browns into a contending team, he would succeed in drawing away Cardinal fans over time.
During the 1952 season Veeck followed this strategy and to some extent succeeded. Attendance increased substantially, from 293,270 to 518,796. Of equal importance, Cardinals attendance dropped from 1,013,429 to 913,113, still a decided edge over the Browns but moving in the right direction from Veeck's perspective. On the field, the Browns marginally improved, winning a dozen more games to finish seventh.
Veeck's biggest challenge going into 1953 was to improve the team's revenue. It was estimated that the Browns would have to draw approximately 850,000 fans to break even.257 Promotions to draw fans to the park were improving attendance slowly. Seeking an additional source of income, Veeck overreached himself. After the 1952 season ended, Veeck, appreciating the possibilities of televised games, proposed to fellow American League club owners that they share radio and television revenue with visiting teams. Veeck's proposal, admittedly self-serving given the Browns' dearth of popularity, was shot down 7 to 1, each team deciding to negotiate separate deals. At that point, Veeck retaliated, saying that a "no pay, no television" policy would be implemented. Games would not be broadcast from St. Louis unless the Browns got part of the earnings when they played on the road. Other teams, including the Yankees, Red Sox, and Indians, countered Veeck by refusing to schedule profitable night games against the Browns. Veeck had taken on owners he soon learned he could ill afford to antagonize.
As Veeck was involved in these maneuverings, a rapidly developing situation took place in the National League that spelled a death knell for the Browns continued existence in St. Louis.
The Browns' departure from St. Louis was set in motion ironically by misfortune that befell the Cardinals. Fred Saigh, owner of the team, was indicted for income-tax evasion. Pleading no contest to the charges, Saigh expected to pay a fine for his actions. Instead, on January 28, 1953, he was fined $15,000 and sentenced to 15 months in jail. On hearing this, Saigh realized his ownership of the team was finished: "This means, of course, that I will have to dispose of the Cardinals. There is no way I can stay in baseball."258 Within days, Saigh met with National League President Ford Frick to make plans for divesting himself of the franchise. He was given until February 22 to make a deal to sell the Cardinals. After that date, they would come under the control of a board of trustees.259 Once it became known that Saigh had to sell, offers came in from numerous groups, including one that would have involved shifting the Cardinals to Houston, Texas.260
Two days before the February 22 deadline, Saigh sold the team to the Anheuser-Busch Brewery. His intent in selling to Anheuser-Busch was to keep the team in St. Louis. "During the past weeks I have had serious offers for the Cardinals but all of them involved moving the club away from St. Louis," he said.
When Veeck heard that Anheuser-Busch had purchased the Cardinals, he realized there was no chance to succeed against the financial juggernaut. When August "Gussie" Busch, president of the brewery, came to Sportsman's Park for the first time as owner of the Cardinals, Veeck welcomed him, saying, "Glad to see you. But I'm afraid you're going to offer us a little difficult competition." Busch's smiling "You're right" confirmed to Veeck that the Browns could succeed only if they moved.261
There were two viable options, Veeck felt, ignoring Barnes's pioneering vision of Los Angeles a decade earlier. Baltimore and Milwaukee had built ballparks big enough to support major-league baseball. Veeck's inclination was to move to Milwaukee, the site of his earlier accomplishments with the American Association Brewers. But there was a significant snag to that option. Lou Perini, owner of the Boston Braves and the Brewers, held territorial rights to baseball in the Milwaukee region.
Perini wanted out of Boston; in 1952 his Braves drew just 281,278 fans, worst in the major leagues, losing nearly $600,000.262 Realizing he could not compete with the Red Sox, Perini considered his options. Veeck offered Perini $750,000 for the rights to Milwaukee. Perini stalled him.263 Early in March, just weeks after Saigh sold out to Anheuser-Busch, Perini announced that the Braves were moving to Milwaukee. Thwarted by Perini's action, Veeck turned his attention to seeing if he could shift the Browns to Baltimore.
Baltimore had hosted a major-league team during the first two years of the American League's existence, only to lose the franchise to New York in 1903. Over the ensuing years, even while hosting the International League's Baltimore Orioles, the city yearned to regain major-league status. Baltimore's Memorial Park gave it an advantage over other cities seeking a major-league franchise. Recently rebuilt, the 31,000-seat facility was ready for big-league competition.264
While Veeck always maintained that the major turning point for his deciding to move was Anheuser-Busch's decision to purchase the Cardinals, he had sent out tentative feelers to Jack Dunn III, who owned the minor-league Orioles, in the fall of 1952.265 Dunn was receptive to giving Veeck territorial rights for the move if he could have an ownership stake in the franchise.266
Even earlier, in the summer of 1952, Veeck initiated discussions with Baltimore city officials concerning Memorial Stadium. Baltimore Mayor Thomas J. D'Alesandro Jr. and local attorney Clarence Miles, who were both spearheading efforts to gain a major-league franchise, worked to develop an agreement that would establish temporary seating for 13,500 fans to accommodate the fast-approaching 1953 season.267 A viable lease agreement was created and long-range plans established to increase permanent seating to 50,000. Veeck, needing working capital, agreed to sell 20 percent of the club's stock to local businessmen.268
Believing financial plans and operational requirements had been worked out for the Browns to shift to Baltimore, Veeck sought approval of the American League. While he was an outstanding entrepreneur, in many ways a visionary for the game, in the realm of intraleague politics, he was quite naïve.
Veeck's constant publicity-seeking efforts struck more staid owners as garish and offensive. More seriously, his wrangling over radio and television rights and the scheduling of night games created enemies. His habit of calling them "idiots" didn't help. Additionally, concerns about competition from the Philadelphia and Washington clubs added to owners' resistance as did concern about a move's effect on the International League, not to mention the imminence of Opening Day.
These and other roadblocks, including possible exposure to legal proceedings, all coalesced into a 6-to-2 vote against Veeck's move. The owners wanted him out of the game.
Their feelings were echoed by Browns fans in St. Louis once news of Veeck's plan surfaced. He had worked himself into a corner as the Browns were forced to stay in St. Louis for the 1953 season. Local interest in the team Veeck had built up over the previous two seasons plummeted. The Browns dropped into last place, losing 100 games. Attendance fell under 300,000. Veeck had become a pariah.
By the end of 1953, several developments had taken place. Veeck sold Sportsman's Park to Anheuser-Busch for $1.1 million. He sold off marketable players to stave off bankruptcy, following the path forged by Bill DeWitt (who was still with the club as a vice president). Another factor, of great collective interest to American League owners, movement of the Braves from Boston to Milwaukee, proved a resounding success, attendance going from less than 290,000 to over 1.8 million. When Veeck tried again, American League owners turned him down again in a 4-to-4 vote.
Immediately after the vote denying Veeck's efforts to move to Baltimore on September 27, 1953, the city's representatives sought to retool the proposal through several venues. One was to hint at potential legal action, including a challenge to baseball's sacred reserve clause. The other was to structure a financial package buying out Veeck's interest.
Baltimore's investors committed more money to their original offer in order to pay Veeck's asking price of $2.4 million. Removing Veeck from any participation in the new organization was critical in the eyes of American League owners. Also, one of the key Baltimore investors, Jerry Hoffberger, president of the National Brewing Company, agreed to have his firm advertise on Washington's games on radio and television. He also covered Senators owner Clark Griffith's loss of air rights in Baltimore that would come with shift of the Browns to Baltimore.269
Further financing was arranged to buy the International League Orioles for $350,000 and pay a $48,749 indemnity to the International League for its loss of Baltimore territorial rights. The American League approved the deal on October 1, allowing Veeck to realize a $1 million gain on investment while discharging various debts and allowing a realization of profits for his fellow investors.270
With this action, the 51-year run of the St. Louis Browns ended. Their last game had been played a few days earlier against the White Sox. It ended in typical Brownie fashion. They did not have enough new balls on hand to finish the contest. Used, scuffed, and split spheres carried the two teams through the 11th inning with the Browns losing their 100th game of the year.271
The Orioles ended 1954 with the same record the Browns had in 1953, 54 wins and 100 losses. Fortunately for the Orioles, the hapless Philadelphia A's won three fewer games to finish in last place. Despite not improving on their 1953 performance on the field, the Orioles did something the Browns had never come close to achieving. Baltimore's return to the majors attracted 1,060,910 people through the turnstiles.
GREG ERION (1947-2017) joined SABR in 1980 and was an accomplished author and historian. Since 2015, he served as project leader for the fledgling SABR Games Project and helped this new initiative thrive, building a solid team of editors and contributors, overseeing the production of five SABR Digital Library books, and providing a sense of stability, leadership, and direction for the entire effort. He also contributed many stories of his own to the Games Project and BioProject.
DENNIS PAJOT is retired and lives in Milwaukee. He was honored to be awarded the 2009 Sporting News-SABR Baseball Research Award for his book "The Rise of Milwaukee Baseball." His recent research interests have been the Deadball Era seasons of the Milwaukee Brewers of the American Association. To read his other SABR articles, click here.
Notes
1 The authors would like to thank Chip Greene, Rick Huhn, Liz Erion, and Dwayne Isgrig for their contributions to this article. Dennis Pajot researched and wrote the Milwaukee section of this essay, while Greg Erion did the St. Louis years.
2 The saying derived from the 150 shoe companies headquartered in St. Louis as well as more than 40 breweries including Anheuser-Busch and Falstaff. See https://missourilife.com/life/the-bad-news-browns/.
3 After the 1953 season the Browns had a .432 winning percentage. Washington was at .473 and the Philadelphia A's posted a .481 record. The Browns' record included their predecessor Milwaukee Brewers record for 1901.
4 Peter Golenbock, The Spirit of St. Louis: A History of the St. Louis Cardinals and Browns (New York: Avon Books, Inc., 2000), 56, 64-67.
5 For descriptions of Johnson's actions see Lee Allen, The American League Story (New York: Hill & Wang, 1962), 10-11; Leonard Koppett, Koppett's Concise History of Major League Baseball (Philadelphia: Temple University Press, 1998), 88-89; and Warren N. Wilbert, The Arrival of the American League: Ban Johnson and the 1901 Challenge to National League Monopoly (Jefferson, North Carolina: McFarland & Company, Inc., 2007), 6-7, 44-45.
6 Koppett, Concise History, 89.
7 Dennis Pajot, The Rise of Milwaukee Baseball: The Cream City from Midwestern Outpost to the Major Leagues 1859-1901 (Jefferson, North Carolina: McFarland & Company, Inc., 2009), 206.
8 Dennis Pajot, "Matthew Killilea," SABR Baseball Bioproject, https://sabr.org/bioproj/person/83242fbf.
9 Doug Russell, "Milwaukee's First Major League team Remembered, No not them," https://onmilwaukee.com/sports/articles/thefirstbrewers.html?viewall=1.
10 Pajot, "Killilea."
11 Pajot, The Rise of Milwaukee Baseball, 295. Gross was part owner of the local F.C. Gross Packing Company, a meat-packing concern, as well as the president of the Wisconsin Rendering Company, which was "a general rendering establishment and sewerage farm, in charge of disposing of all Milwaukee's refuse matter."
12 Harold Seymour, Baseball: The Early Years (New York: Oxford University Press, 1960), 314.
13 Pajot, The Rise of Milwaukee Baseball, 303.
14 Seymour, Early Years, 321.
15 "Rivalry for 1902: St. Louis to Have Two Major League Teams, The Sporting News, September 21, 1901, 4.
16 "Milwaukee Loses Again," Milwaukee Journal, April 10, 190:: 12.
17 Dennis Pajot,  "Henry Killilea," SABR Baseball BioProject, https://sabr.org/bioproj/person/8f25f7c6.
18 Pajot, The Rise of Milwaukee Baseball, 304.
19 David Fleitz, "Jimmy McAleer," SABR Baseball BioProject, https://sabr.org/bioproj/person/e6db627f.
20 "McAleer May Manage Local team," The Sporting News, September 28, 1901: 1.
21 See for instance "American Leaguers Confer," "Present from His Players," and "To Close St. Louis Deal," The Sporting News, September 26, 1901, October 5, 1901, and November 16, 1901 respectively.
22 "Approve Changes," The Sporting News, December 7, 1901: 1; and "Milwaukee Club Formally Dropped," St. Louis Republic, December 4, 1901: 7.
23 Pajot, The Rise of Milwaukee Baseball, 306.
24 Ibid.
25 Frederick G. Lieb, The Baltimore Orioles: The History of a Colorful Team in Baltimore and St. Louis (Carbondale, Illinois: Southern Illinois University Press, 1955), 184.
26 "Spaulding Is Apparently Satisfied With Situation," St. Louis Republic, January 26, 1901: 26.
27 "Will Organize New Club," St. Louis Republic, January 28, 1901: 6.
28 Lieb, Baltimore Orioles, 184.
29 "St. Louis Situation," Sporting Life, February 15, 1902, page number not listed. While other sources show differing investors and amounts, Hedges is always listed as having the largest amount , if not majority ownership in the team, and the figure of $30,000 is most frequently cited as his initial investment. Munson was a St. Louis entrepreneur involved in various areas of public entertainment including dog and horse shows, skating rinks, race tracks and theaters. See thisgameofgames.blogspot.com/search/label/George%20Munson. Bruce and McDiarmid were local attorneys. See "American Affairs," Sporting Life, February 8, 1902. For other comments, variants on the transaction, see "Said to the Magnates," The Sporting News, February 1, 1902: 2; and "St. Louis Browns Under Hedges Furnish Interesting Chapter in Game's History," The Sporting News, December 30, 1915: 2.
30 "Will Organize New Club," St. Louis Republic, January 28, 1901: 6.
31 Pajot, "Matthew Killilea."
32 Pajot, "Henry Killilea."
33 Bill Borst, First in Booze, First in Shoes, Last in the American League: The St. Louis Browns, An Informal History (St. Louis: Krank Enterprises, 1978), 21; and Lieb, The Baltimore Orioles.
34 "TSN A Weekly Journal," The Sporting News, August 15, 1903: 4.
35 "St. Louis Situation," Sporting Life, February 15, 1902.
36 "TSN A Weekly Journal"; Orthwein's Settlement," Sporting Life, August 15, 1903: 11; "Ralph Orthwein Gives Up $100,000," St. Louis-Post Dispatch, August 6, 1903: 3.
37 "Baseball Gossip," Washington Post, November 8, 1903: 10. Several years later, Orthwein, second cousin of the Busches, who would eventually purchase the Cardinals half a century later, was divorced, in part because of an affair he had with the wife of Browns catcher and future manager Jack O'Connor. Information publicized at the time revealed that Orthwein was a spendthrift who had gone through his and his wife's money. He subsequently married the former Mrs. Cora O'Connor in 1907; they in turn divorced several years later. She subsequently remarried, was arrested for and acquitted of murdering her third husband, Herbert Ziegler, whom she admitted having shot. "Mrs. Orthwein Has Letters of Mrs. O'Connor," St. Louis Post-Dispatch, October 24, 1906: 1; "We're Happy Says Bride of Orthwein," St. Louis Post-Dispatch, September 6, 1907: 3; and "Mrs. Orthwein Free; Jury Out Only an Hour," New York Times, June 25, 1921: 6.
38 "St. Louis Browns Under Hedges Furnish Interesting Chapter in Game's History," The Sporting News, December 30, 1915: 2.
39 Steve Steinberg, "Robert Hedges," SABR Baseball BioProject, https://sabr.org/bioproj/person/b91246d7.
40 "St. Louis Situation." 
41 Golenbock, Spirit of St. Louis, 58.
42 Steinberg, "Robert Hedges."
43 Golenbock, Spirit of St. Louis, 57-58.
44 Golenbock, Spirit of St. Louis, 58.
45 Sid Keener, "Hedges Made St. Louis Paying Franchise in A.L.," The Sporting News, July 25, 1951: 13-14; Note Seymour, 328, which described Ladies Day having been established as early as 1867.
46 Milwaukee Sentinel, May 4, 1901; Peter Morris, A Game of Inches: The Stories Behind the Innovations that Shaped Baseball: The Game Behind the Scenes. (Chicago: Ivan R. Dee, 2006), 121-122.
47 Steinberg, "Robert Hedges."
48 "Hedges Made St. Louis Paying Franchise in A.L." The Sporting News, July 25, 1951, 13.
49 "Sid Keener's Column," St. Louis Times-Star, April 25, 1932.
50 Steinberg, "Robert Hedges."
51 Allen, American League, 27; Seymour, The Early Years, 322-323.
52 Steve Steinberg, "Matty and the Browns: A Window onto the AL-NL War," Nine: A Journal of Baseball History & Culture, Vol. 14, No. 2, Spring 2006: 106-112.
53 Ibid.
54 "St. Louis Browns Under Hedges Furnish Interesting Chapter in Game's History, The Sporting News, December 30, 1915: 2.
55 Steinberg, "Robert Hedges."
56 Ibid.
57 Ibid.
58 Philip J. Lowry, Green Cathedrals: The Ultimate Celebration of Major League and Negro League Ballparks, (New York: Walker & Company, 2006), 201-202.
59 Bob Burnes, The Baltimore Orioles, in Ed Fitzgerald, ed., The American League (New York: Grosset & Dunlap, 1959), 206.
60 Rick Huhn, The Chalmers Race: Ty Cobb, Napoleon Lajoie, and the Controversial 1910 Batting Title That Became a Nation's Obsession (Lincoln: University of Nebraska Press, 2014), 96.
61 Huhn, Chalmers, 145-146, and a phone conversation with Rick Huhn on January 5, 2016.
62 The entire incident is covered in Huhn's book. As far as who won the batting title in 1910, records show Lajoie won, but this is not recognized by the major leagues and is still a point of controversy.
63 Huhn, Chalmers, 173, "President Hedges' attitude on the stand created an unfavorable impression." As it turned out, Hedges did not pay the settlement of O'Connor's contract. Under terms of Hedges selling the club to Ball, Ball and associates paid off O'Connor. "The St. Louis Shift," Sporting Life, January 15, 1916.
64 J.G. Taylor Spink, "Johnson Brought Ball Into American League, The Sporting News, July 25, 1951: 14.
65 "Hedges Gives Facts, Sporting Life, February 25, 1911: 1.
66 "Big Baseball Deals," Sporting Life, December 24, 1910: 1.
67 "Johnson Brought Ball…," The Sporting News, July 25, 1951: 14; "The Deal That Failed," Sporting Life, January 21, 1911.
68 Scott E. Schul, "Bobby Wallace," SABR BioProject, https://sabr.org/bioproj/person/59a8cf09.
69 "Stovall's Position, Sporting Life, June 15, 1912: 3.
70 David Jones, ed., Deadball Stars of the American League; George Stovall, (Dulles, Virginia: Potomac Books, Inc., 2006), 664.
71 Lee Lowenfish, Branch Rickey: Baseball's Ferocious Gentleman (Lincoln: University of Nebraska Press, 2007), 32.
72 Lowenfish, Rickey, 59.
73 Jones, "Stovall."
74 Golenbock, Spirit of St. Louis, 69.
75 Lowenfish, Rickey, 62-63.
76 Golenbock, Spirit of St. Louis, 67.
77 Murray Polner, Branch Rickey: A Biography (New York: Atheneum, 1982), 66.
78 For details on the Sisler controversy, especially on it being a factor leading to dissolution of the commission, see various sources including Bob Burnes, "The St. Louis Browns," Sport Magazine, April 1951: 64; Huhn, Chalmers, 60; Lowenfish, Rickey, 58-59; and Polner, Rickey, 71-72.
79 Lowenfish, Rickey, 69-70.
80 Dan Levitt, The Battle That Forged Modern Baseball (Lanham, Maryland: Rowman & Littlefield), 206-246. Levitt gives a quite detailed description of major factors that influenced seeking resolution of the conflict between the older circuits and the Federal League.
81 "Hamilton Recaptured," Sporting Life, April 25, 1914: 9. Alas for Hedges, Hamilton's record with St. Louis from then on was a lackluster 25-35.
82 J.G. Taylor Spink, "Johnson Brought Ball Into American League," The Sporting News, July 25, 1951: 14.
83 Robert Peyton Wiggins, The Federal League of Baseball Clubs: The History of an Outlaw Major League, 1914-1916, (Jefferson, North Carolina: McFarland & Company, Inc., 2009), 285-286. Britton apparently resolved to sell but undue pressure by fellow National League owners rather than persuasion changed her mind.
84 Keener, Hedges Made St. Louis…" The Sporting News, July 25, 1951: 13-14.
85 Levitt, Battle, 241.
86 Harry T. Brundidge, "Phil Ball, an 18-Karat Sportsman, Has Lost Money on Browns All but One Year of Ownership Since 1916," The Sporting News, October 20, 1932: 5.
87 "The St. Louis Shift," Sporting Life, January 15, 1916. While figures between $425,000 and $525,000 are quoted as the sale price for the team, Sporting Life broke down the sale in a more detailed description. Hedges received $500 per share for his 484 shares in the team, or $242,000. Other owners in the team included John Bruce, C. J. McDiarmid, and Walter Orthwein. After having purchased an option on Hedges' stock, they sold all the stock to Ball for $425,000. For their part in the transaction, the three minority owners received $100,000 in commissions.
88 Steinberg, "Robert Hedges."
89 While there were several related ap Catesby Joneses in the military during the nineteenth century, Thomas ap (son of) Catesby Jones was a naval commodore and participated in the War of 1812 and the Mexican War.
90 Harry T. Brundidge, "Phil Ball, an 18-Karat Sportsman, Has Lost Money on Browns All but One Year of Ownership Since 1916," The Sporting News, October 20, 1932: 5.
91 Brundidge, "Phil Ball…" The Sporting News, October 20, 1932, 5; Arthur Mann, Branch Rickey: American in Action (Boston: Houghton Mifflin Company, 1957), 84.
92 "The Federal League: Leaders of the New Circuit," Baseball Magazine, October, 1915: 69-70.
93 "St. Louis Sayings," Sporting Life, February 19, 1916: 7. Who owned how many shares varied from issue to issue of Sporting Life. Even the names changed. Garneau and Stifel held 800 shares. Swarts became Schwartz, and Von Weise became Van Weist. Garneau was prominent in St. Louis society, owned a meat-packing enterprise in the city, and had played professional ball in his youth. See "American League Notes, Sporting Life, January 22, 1916: 11. Swarts was a St. Louis attorney He had been involved in legal actions concerning the Federal League, and represented Ball in various legal matters. See I.E. Sanborn, "Judge Landis Dismisses Trust Suit," Sporting Life, February 8, 1916: 5, "Dope Heaped on Dope in Great Profusion at Chicago Meeting," The Sporting News, February 10, 1920: 3.
94 Sid C. Keener, "St. Louis Key City After Outlaw Loop Folded," The Sporting News, August 1, 1951: 15; Keener, "Hedges Made St. Louis Paying Franchise in A.L.," The Sporting News, July 25, 1951:, 13.
95 Rickey's mediocre record, first with the Browns as manager (139-179) and the Cardinals (458-485) bore this out. Only when he was replaced as manager of the Cardinals by Rogers Hornsby did they win the pennant.
96 "Baseball Skies Clearer as Results of Week's Developments," The Sporting News, January 13, 1916: 3.
97 Mann, Rickey, 84.
98 Golenbock, Spirit of St. Louis, 85.
99 Mann, Rickey, 89.
100 Rory Costello, "Bob Quinn," SABR Baseball BioProject, sabr.org/bioproj/person/74c33d89; Carl Lammers, "Bob Quinn and the Farm System," SABR Baseball BioProject, sabr.org/bioproj/topic/bob-quinn-and-farm-system.
101 Bob Burnes, "The St. Louis Browns," Sport Magazine, April 1951: 65.
102 "Can't Keep Browns Off the Front Page," The Sporting News, September 13, 1917: 2.
103 Steve Steinberg, "Del Pratt," SABR Baseball BioProject, https://sabr.org/bioproj/person/32b3be5d.
104 "Ty Cobb Backs Pratt and Lavan in Their Action Against Ball," Washington Post, March 7 1918: 8.
105 "Pratt and Lavan Suit Upset League," New York Times, April 3, 1918: 14.
106 "$2,700 Each for Lavan and Pratt from Suit," Washington Post, April 10, 1918: 10.
107 Rick Huhn, The Sizzler, George Sisler, Baseball's Forgotten Great (Columbia, Missouri: University of Missouri Press, 2004), 68.
108 Joe Wancho, "Ken Williams," SABR Baseball BioProject, https://sabr.org/bioproj/person/4a926ed9.
109 Bill Nowlin, "Marty McManus," SABR Baseball BioProject, https://sabr.org/bioproj/person/3567429b.
110 Roger A. Godin, The 1922 St. Louis Browns, Best of the American League's Worst, 35.
111 Godin, The 1922 Browns, 6.
112 Frederick G. Lieb, "Quinn's 60-Year Record in Game One of Best," The Sporting News, March 24, 1954: 13.
113 Dick Farrington, "Phil Ball, Whose Ambition Was Pennant, Dies With Club in Last Place for First Time," The Sporting News, October 26, 1933, 6; "Wray's Column," St. Louis Post-Dispatch, September 10, 1925.
114 Godin, 1922 Browns, 9. For a somewhat similar version to this see, Bob Burnes, "The Baltimore Orioles," in Ed Fitzgerald, ed. The American League (New York: Grosset & Dunlap Publishers, 1955), 211, which has the game being played for the benefit of Ball, his friends, and a few fans.
115 "Averages Distress Fans of St. Louis," The Sporting News, December 25, 1919: 2; "Stifel Sells His Browns Stock to Walter Fritsch," St. Louis Post-Dispatch, December 16, 1919: 30. No details of the transaction were announced. Presumably, Fritsch bought the 733 shares Stifel had originally purchased as part of the deal with Hedges.
116 "Otto Stifel Kills Himself at His Farm," St. Louis Post-Dispatch, August 18, 1920.
117 "Obituary: Walter E. Fritsch," The Sporting News, February 6, 1952: 22.
118 Joan M. Thomas, "Robison Field," sabr.org/bioproj/park/88929e79.
119 Mark Armour, "Sam Breadon," in The 1934 St. Louis Cardinals: The World Champion Gas House Gang, (Phoenix, Arizona: Society for American Baseball Research, 2014), 239.
120 Golenbock, Spirit of St. Louis, 267.
121 Lieb, St. Louis Browns, 191-192.
122 Armour, "Breadon," 239.
123 Sid Keener, "St. Louis Key City After Outlaw Loop Folded, The Sporting News, August 1, 1951: 16.
124 Averages Explain Cardinals' Plunge,The Sporting News, January 5, 1933:, 8; "Daguerreotypes," The Sporting News," April 19, 1934: 2.
125 Ball's illness in the 1920s, while mentioned several times, was never specifically identified. See Harry T. Brundige, "Phil Ball, an 18-Karat Sportsman, Has Lost Money on Browns All but One Year of Ownership Since 1916," The Sporting News, October 20, 1932: 5.
126 Huhn, The Sizzler, 198,208; Scott Ferkovich, "Sportsman's Park" in The 1934 St. Louis Cardinals (Phoenix, Arizona: Society for American Baseball Research, 2014), 18-19; Curt Smith, Storied Stadiums: Baseball's History Through Its Ballparks, (New York: Carroll & Graf Publishers, 2001), 132.
127 Browns attendance for 1902-1925 was 8,353,058. The Cardinals for the same period were 6,919,713.
128 In 1944 their attendance of slightly over 500,000 ranked them fifth in attracting fans; in 1945 approximately 20,000 less placed them seventh in league records.
129 Golenbock, Spirit of St. Louis, 268-269.
130 Frederick G. Lieb, "L.C. McEvoy Dies; Official of Browns, Aid to Harridge," The Sporting News, May 29, 1957: 28.
131 James M. Gould, "Bill Friel, business Manager of Browns, Leaves Club January 1," St. Louis Post-Dispatch, December 29, 1932: 16. After leaving the Browns, Friel tried unsuccessfully to obtain ownership of a minor-league team, managed a minor-league team in 1940, and was thereafter out of the game. He died in 1959. Ray Gillespie, "Bill Friel, Brownie Official for Ten Years, Dies at 83," The Sporting News, January 1, 1960: 28.
132 Golenbock, Spirit of St. Louis, 269.
133 Charlie Weatherby, "Bill Killefer," SABR BioProject, https://sabr.org/bioproj/person/5ae1b077.
134 Brundidge, "Phil Ball an 18-Karat Sportsman…"; Farmington, "Phil Ball Whose Ambition Was Pennant…"
135 "Death of Ball Leaves Future Control of Browns in Doubt," The Sporting News, October 26, 1933: 1.
136 Sinclair is more prominently known for having been involved in the Teapot Dome Scandal. He was accused of having improperly gained an oil lease on lands in Wyoming. Ultimately convicted of contempt of court, Sinclair was fined and served six months in prison. After serving his time, he resumed his presidency of Sinclair Oil. Whether this or his involvement in the Federal League is unknown. In any event, nothing further surfaced on his being interested in ownership of the Browns.
137 "Von Weise, New President of Browns, a 'Rookie' With Human Prescription for an Ailing Ball Club," The Sporting News, December 28, 1933: 3.
138 Ibid.
139 "Fans Eagerly Await Card Trade Moves," The Sporting News, November 9, 1933: 2.
140 Dick Farrington, "$300,000 Bid For Browns Turned Down By Ball Heirs As Too Low," The Sporting News, January 11, 1934: 1.
141 Rogers Hornsby, My War With Baseball, (New York: Coward-McCann, 1962), 50.
142 Dick Farrington, "Browns Establish Memorial to Ball," The Sporting News, February 15, 1934: 3.
143 Dick Farrington, "St. Louis Clubs Sign off On Radio Believing It Has Run Its Innings," The Sporting News, February 8, 1934, 1. Von Weise was not alone in his observation — the Cardinals did not renew their radio contract either.
144 Dick Farrington, "Both St. Louis Clubs "Can Be Purchased," The Sporting News, September 13, 1934: 1.
145 Dick Farrington, "Browns in Discord, Von Weise Stays On," The Sporting News, December 27, 1934, 2; Denman Thompson, "Griffith Declines to Be Santa Claus," The Sporting News, December 20, 1934: 1.
146 Dick Farrington, "Browns Home Gate — 76,000 At 52 Games," The Sporting News, August 6, 1936: 2.
147 Dick Farrington, "Syndicate Being Formed to Buy Browns, Plans $325,000 Offer," The Sporting News, December 5, 1935: 1.
148 Dick Farrington, "Hornsby Gives Sox Best Route to the West," The Sporting News, December 19, 1935: 8.
149 Dick Farrington, "There's Nothing Blue About the Browns," The Sporting News, August 20, 1936: 1.
150 Dick Farrington, "Hornsby No Longer Swinging Big Stick," The Sporting News, October 22, 1936: 5.
151 Sid C. Keener, "Hornsby's Magic Failed to Boost Browns," The Sporting News, August 8, 1951: 15.
152 Ray Gillespie, "Death Claims Don Barnes, Former Owner of Browns," The Sporting News, August 4, 1962: 44.
153 Lieb, Orioles, 217.
154 William B. Mead, Even the Browns, The Zany True Story of Baseball in The Early Forties," (Chicago: Contemporary Books, Inc., 1978), 57.
155 Dick Farrington, "Browns' Sale Near; Hornsby to Remain," The Sporting News, October 29, 1936: 1, 2. At the onset, TSN identified another investor, "a wealthy St. Louisian," F.W.A. Vesper, as a potential rival to Barnes's efforts, but his group's not wanting to retain Hornsby as manager seemingly dulled their effort. As negotiations moved forward, Vesper's interest in purchasing the Browns disappeared. Larry McPhail, who had just resigned as general manager of the Cincinnati Reds, was mentioned as another potential buyer but nothing came of that rumor.  
156 In 1935 it was 80,922 and in 1936 it was 93,267, both seasons lowest in the majors. No other team in the majors had attendance under 200,000 (205,470 for the Phillies in 1935).
157 Dick Farrington, "Deal for Purchase of Browns Delayed by $35,000 Park Rent," The Sporting News, November 5, 1936: 1. The Browns' wish to play night games would take over three years to realize; their first night game took place on May 24, 1940. E.G. Brands, "St. Louis Greets Nocturnal Ball With Third Largest Attendance in the Browns History," The Sporting News, May 30, 1940: 5.
158 Farrington, "Deal for Purchase of Browns…"
159 Dick Farrington, "Diz May be Foolin' But Cards Are Not," The Sporting News, November 12, 1936: 2. "Four Night Games Likely to Be OK'd If Cards Hold Down to Four," St. Louis Post-Dispatch, November 12, 1936: 24. These are just two of several articles naming various parties investing in the Browns. Individuals most prominently mentioned as the purchase was being c,onsummated included Samuel C. McCluney of McCluney & Co., an investment firm specializing in commercial paper; Howard Stephens, president of Johnson, Stephens and Shinkle Shoe Co.; James R. Kearney, president and treasurer of the James R. Kearny Corporation (which specialized in electrical equipment); George C. Foster an attorney, Edward Magnus, vice president of the Busch-Suizer Bros. Diesel Engine Co.; Herbert Waltke, vice president of the Waltke Investment Co.; Anthony A. Buford, attorney; W.N. Sitton, assistant treasurer of the International Shoe Co.; Thomas S. McPheeters, attorney of the firm of Bryan, Williams, Cave and McPheeters; and Rhodes E. Cave of the same law firm.
160 Mead, Even the Browns, 57.
161 J. Roy Stockton, "Barnes Group to Take Over Club; Way Open for Night Baseball," St. Louis Post-Dispatch, November 12, 1936: 2.
162 Dick Farrington, "Donald Barnes, New Head-Man of Browns, Ran $2,500 Into More Than a Million Through His Business Acumen," The Sporting News, November 19, 1936: 10.
163 Ibid.
164 Mead, Even the Browns, 57-58.
165 Dick Farrington, "Don Barnes Tames Directors, Takes Steps to Control Browns," The Sporting News," October 19, 1939: 1.
166 Mead, Even the Browns, 57, 64-65; Bill Borst, First in Booze, First in Shoes, Last in the American League, The St. Louis Browns, An Informal History, 41.
167 Golenbock, Spirit of St. Louis, 274; Mead, Even the Browns, 65.
168 E.G. Brands, "St. Louis Greets Nocturnal Ball With Third Largest Attendance in the Browns' History," The Sporting News, May 30, 1940: 5; Baseball Almanac, baseball-almanac.com/firsts/first10.shtml. The largest attendance for a Browns games came on June 17, 1928, with 31,963 present, the second greatest number of attendees at 29,159 on September 18, 1922. Both games were against the Yankees. The 25,562 attendees included 24,827 paid. The Philadelphia's A's played the first night game in the American League on May 16, 1939.
169 Mead, Even the Browns, 66.
170 Ibid, 69.
171 "Population history of St. Louis from 1830 to 1990," https://physics.bu.edu/~redner/projects/population/cities/stlouis.html.
172 Source: 1940 U.S. Bureau of Census.
173 Mead, Even the Browns, 33-34.
174 Interviews with several participants in the proposed move to Los Angeles are found in various articles such as J.G. Taylor Spink, "Full Story of Browns' Near-Shift in '41, The Sporting News, August 31, 1949: 3; and Ray Gillespie, "Coast Missed Major Ball by Day in '41," The Sporting News, December 4, 1957: 5.
175 Other versions place Breadon's payoff to Barnes at $350,000. See Ray Gillespie, "Death Claims Don Barnes, Former Owner of Browns," The Sporting News, August 4, 1962: 44.
176 Edgar G. Brands, "Majors Gird to Carry on During U.S. Emergency; Vote Funds to Give equipment to Men in Service," The Sporting News, December 18, 1941: 7.
177 J.G. Taylor Spink, "It's Not the Same Game in Japan," The Sporting News, December 18, 1941: 4.
178 Jim Gordon, "Fred Haney", SABR BioProject, http://sabr.org/bioproj/person/900b3848.
179 Dick Farrington, "Barnes Holds Clinic on Droopy Browns," The Sporting News, June 5, 1941: 3.
180 For various accounts of Sewell's hiring and Haney's demotion see Golenbock, Spirit of St. Louis, 283-84; Mead, Even the Browns, 67-69; and Dick Farrington, "Sewell Taking Brownie Reins, Says He's Not Afraid of Future," The Sporting News, June 12, 1941: 1.
181 Dick Farrington, "Cash or Not, Brownies Make a Capital Start," The Sporting News, March 5, 1942: 5.
182 Ray Gillespie, "Barnes Plans Other Moves in Browns' Economy Drive," St. Louis Star and Times, December 29, 1941: 15. Subsequently Jack Fournier who was one of the four let go was brought back to the Browns, first as manager of the Mud Hens then later as the Browns sole' scout. Mark Armour, "Jack Fournier," SABR BioProject, https://sabr.org/bioproj/person/81af331c.
183 Dick Farrington, "Cards Limit Spring Rivals to Majors," The Sporting News, January 15, 1942: 10.
184 Dick Farrington, "Browns Financed by New Stock Issue," The Sporting News, March 12, 1942: 5.
185 Frederick G. Lieb, "New Head Is Third Ice-Man President, But He's Not Cool on '45 Flag Chance," The Sporting News, August 16, 1945: 5.
186 Golenbock, Spirit of St. Louis, 281; Mead, Even the Browns, 70-71.
187 Richard Peterson, ed., The St. Louis Reader, (Columbia, Missouri: University of Missouri Press, 2006), 245
188 J. Roy Stockton, "Rickey to Join Browns?" St. Louis Post-Dispatch, October 15, 1942: 1.
189 Borst, First in Booze, 169.
190 Whether Rickey could have integrated major-league baseball in St. Louis instead of Brooklyn will always be open to conjecture. He would have had to travel a different path in baseball's then southernmost city.
191 Mead, Even the Browns, 19.
192 Frederick G. Lieb, "4-F's Likely to Decide Pennant Races," The Sporting News, April 27, 1944: 1.
193 Mead, 147-149, 165.
194 Bill Borst, "The Best of Seasons: The 1944 St. Louis Cardinals and St. Louis Browns," (Jefferson, North Carolina: McFarland, 1995), 116.
195 Ibid, 135-136.
196 Ibid., 224.
197 Ibid, 247.
198 Ibid., 254.
199 Mead, Even the Browns, 186-187.
200 Frederick G. Lieb, "Muckerman Gets Control and Becomes President," The Sporting News, August 16, 1945: 5.
201 William Kashatus, One-Armed Wonder: Pete Gray, Wartime Baseball, and the American Dream (Jefferson, North Carolina: McFarland & Co., 1995), 114. For more on the state of St. Louis's feelings about Gray, see Golenbock, Spirit of St. Louis, 313-318, and Mead, Even the Browns, 209-210.
202 Frederick G. Lieb, "Wallflower Browns Oust Cinderella Luke," The Sporting News, September 11, 1946: 6.
203 Sid Keener, "Park Improvements Here And San Antonio Pinched Club By Far Exceeding Budget Costs," St. Louis Star and Times, November 21, 1947, 34.
204 J. G. Taylor Spink, "Redbirds, Red Sox Rated Repeaters," The Sporting News, April 16, 1947, 3.
205 Jules Tygiel, Baseball's Great Experiment: Jackie Robinson and His Legacy" (New York: Oxford University Press, 1983), 219.
206 Frederick G. Lieb, "Gates Rusting, Browns Rush in 2 Negro Players, The Sporting News, July 23, 1947: 8.
207 Robert Kuhn McGregor, A Calculus of Color: The Integration of Baseball's American League," (Jefferson, North Carolina: McFarland & Company, 2015), 111-115.
208 J. Roy Stockton, "Muckerman Shouldn't Be Too Sad! Browns Overmatched in Strong AL," The Sporting News, July 23, 1947: 8.
209 McGregor, Calculus of Color, 113-114.
210 Ibid., 115. For further information on Brown and Thompson's experiences see Rory Costello, "Willard Brown," SABR Baseball BioProject, sabr.org/bioproj/person/49784799.
211 Dwayne Isgrig, "Muddy Ruel," SABR Baseball BioProject, https://sabr.org/bioproj/person/cd44a05b .
212 J.G. Taylor Spink, "Browns Plight Reflects Player Shortage," The Sporting News, August 6, 1947: 12.
213 Dan Daniel, "Frick Suggests Third Major Club in Chicago," The Sporting News, August 6, 1947: 1.
214 "Browns Stock at Lowest Under Muckerman Control," The Sporting News, July 30, 1947: 11.
215 Frederick G. Lieb, "Can Browns Be Bought? Not in Bargain Basement," The Sporting News, August 6, 1947: 20.
216 Ibid.
217"Dick Muckerman Goes Direct to Perry to Squash Reports of Brownie Offers," The Sporting News, August 27, 1947: 18.
218 Ted O' Leary, "Short, Noisy Return of Dizzy," Sports Illustrated, September 28, 1964: 104.
219 Oscar K. Ruhl, "Browns Reported Ready to Buy Up Ruel Contract," The Sporting News, November 4, 1947: 1.
220 Sid Keener, "Club Will Pay Off 2nd Year of Contract: Successor Not Named: Directors Voted Act," St. Louis Star and Times, November 5, 1947: 18.
221 Milton Richman, "Ruel Got 'Dizzy Run Around,' As Easter Writer Sees It," St. Louis Star and Times, November 5, 1947 18.
222 Gordon Cobbledick, "Toughest Job — Picking Pilot," The Sporting News, November 19, 1947: 12.
223 Sid Keener, "Park improvements Here and San Antonio…"; J.G. Taylor Spink, "Browns Deep In Cellar, Discover Gold," The Sporting News, November 26, 1947: 1.
224 Subsequent sales over the next several months involving cash included John Berardino, Jeff Heath, and Walt Judnich. Sid Keener, "Ex-Vendors Show Millionaires How To Operate," The Sporting News, September 5, 1951: 15; and "The Transactions for the 1947 St. Louis Browns," https://retrosheet.org/boxesetc/1947/TM_SLA1947.htm.
225 "League Refused Browns $100,000, " St. Louis Star and Times, November 28, 1947: 32.
226 Hugh Trader Jr., "Baltimore Gets Big Time Fever with Talk of Bidding for Browns," The Sporting News, November 26, 1947: 9.
227 Ray Gillespie, "L.A. vs Baltimore in Bids for Browns, The Sporting News, December 10, 1947: 1.
228 James L. Toomey, "New "Buy the Browns Deal" — Louisville Man Says He Has Backing of Local Millionaires,"
St. Louis Star and Times, December 27, 1947: 11.
229 Oscar Ruhl, "From The Ruhl Book," The Sporting News, May 5, 1948: 37.
230 retrosheet.org/boxesetc/1948/TM_SLA1948.htm. All of these transactions involved journeymen players of little consequence to either team — the main focus for the Browns was raising cash.
231 Frank Wippold, "Club Prexy Airs 'Ultimatum' As Only 2,787 See His Team Lose To Third-Place Athletics," St. Louis Star and Times, June 24, 1948: 33.
232 J. Roy Stockton, "Brownie Rooters Tell Muckerman What to Do," St. Louis Post-Dispatch," June 27, 1948: 55.
233 Sid Keener, "Brownie Rooters Indignant Over Muckerman's Blast," St. Louis Star and Times, June 25, 1948: 25.
234 James L. Toomey, "Muckerman Sells Stock For Price Near $1,000,000; New Owners Hold 58% Interest," St. Louis Star and Times, February 3, 1949: 28.
235 Joe Reichler, "Brothers Still Owe $635,000 In Notes," St. Louis Post-Dispatch, March 8, 1949: 16.
236 "Knights of Cauliflower Ear Have Quite a 'Baseball Night,'" St. Louis Star and Times, April 19, 1949: 23.
237 Golenbock, Spirit of St. Louis, 270, 320-321.
238 Keener, "Club Will Pay Off…"
239 Sid Keener, St. Louis Star and Times, November 5, 1947: 25.
240 "Get Some New Blood In Office," St. Louis Star and Times, November 21, 1947: 34.
241 Bob Broeg, "Charley DeWitt: Hustler With a Heart," St. Louis Post-Dispatch," April 13, 1967: 21.
242 "Charles W. DeWitt: Former Co-owner of Browns," St. Louis Post-Dispatch, April 12, 1967: 3.
243 Lieb, Baltimore Orioles, 212.
244 Paul Dickson, Bill Veeck, Baseball's Greatest Maverick (New York: Walker & Company, 2012), 63-69; Nick Acocella, "Baseball's Showman," ESPN.com, https://espn.com/classic/veeckbill000816.html.
245 That option was obtained from Mark Steinberg, a St. Louis investment broker who had purchased the note from the DeWitts. Rumors were about that the DeWitts might sell the club to Frederick C. Miller, a Milwaukee brewer whose intentions were to shift the franchise to Milwaukee. Steinberg's action forestalled that possibility. The note represented approximately 56% of the Browns stock. Bob Broeg, "Veeck's Friend Buys Browns' $700,000 Note," The Sporting News, May 23, 1951: 4; Lieb, Baltimore Orioles, 214.
246 Ray Gillespie, "Veeck Party Forms New Corporation," The Sporting News, July 4, 1951: 2.
247 Dickson, Bill Veeck, 185-186.
248 Shareholders besides Veeck included Newton Frye, Central Republic Co.; Chicago; Sidney Schiff of Pam, Hurd and Reichman, Chicago; Phillip R. Clarke, City National Bank, Chicago; Arthur Allyn, A.C. Allyn Co.; T. Phillip Swift, Continental Bank & Trust Company, Chicago; Mark C. Steinberg, Mark C. Steinberg Co., St. Louis; Elliot H. Stein, Mark C. Steinberg Co.; George B. Dryden, Dryden Rubber Co., Chicago; Rudie Schaffer, St. Louis.; Sidney Salomon, Salomon-Hannegan, Portnoy & Associates, Inc., St. Louis; John Lindheim, manufacturers' representative, Cleveland; Richard Haber, president, Hadley Woolens Corp. Cleveland; A. M. Saperstein, Sports Enterprises, Chicago; and Richard A. Lumpkin, president, Illinois Telephone Consolidated Telephone Co., Mattoon, Ilinois. Breakout of how shares were distributed was not publicized, "Reorganized Browns Boast Only Sixteen Shareholders," The Sporting News, July 11, 1951: 16.
249 Ray Gillespie, "Veeck Deal Shows Rocketing Value of Major Franchises," The Sporting News, October 7, 1953, 5; and James Quirk and Rodney D. Fort, Pay Dirt: The Business of Professional Team Sports, (Princeton, New Jersey: Princeton University Press, 1992), 400.
250 Bob Burnes, "Bill's Magic Touch Spurs Lagging Gate," TSN, July 18, 1951, 2.
251 Bill Veeck with Ed Linn, Veeck — as in Wreck: The chaotic career of baseball's incorrigible maverick," (New York: G.P. Putnam's Sons, 1962), 213.
252 Bob Burnes, "Sports Shirt Veeck Collars Browns Fans," The Sporting News, July 18, 1951, 4.
253 Bill Veeck with Ed Linn, Veeck — As in Wreck, 215.
254 Gaedel pinch hit for the aforementioned Saucier who would have only 14 at bats in his abbreviated career.
255 The fans who "managed" were winners of an essay contest. Dickson, Veeck, 191-194.
256 The Browns won 5-3. Dickson, Veeck, 195-196.
257 Gerald Eskenazi, Bill Veeck: A Baseball Legend (New York: McGraw-Hill Book Company, 1988), 105.
258 Ray Gillespie, "Owner Given 15 Months, $15,000 Fine," The Sporting News, February 4, 1953, 11.
259 Dan Daniel, "3 Trustees to Be Named to Run Club," The Sporting News, February 11, 1953, 4.
260 Golenbock, Spirit of St. Louis, 56, 397.
261 Dickson, Bill Veeck, 208.
262 Harold Kaese, The Boston Braves:1871-1953, (Boston: Northeastern University Press, 2004), 283.
263 Veeck and Linn, Veeck, 281-282.
264 Originally constructed as a football stadium, it was eventually reconfigured in 1950 to host the minor league Orioles. Lowry, Green Cathedrals, 18.
265 James Edward Miller, The Baseball Business: Pursuing Pennants and Profits in Baltimore (Chapel Hill: North Carolina: University of North Carolina Press, 1990), 29.
266 Jack Dunn III with whom Veeck was dealing is not to be confused with his grandfather, who owned the International League Baltimore Orioles in the 1920's. https://baseball-reference.com/bullpen/Jack_Dunn_III.
267 D'Alesandro's daughter, Nancy (Pelosi) became Speaker of the US House of Representatives in 2007.
268 Veeck's attempt to transfer and then sell the Browns is detailed in Miller, Baseball Business, 29-35.
269 John Eisenberg, From 33rd Street to Camden Yards: An Oral History of the Baltimore Orioles (New York: Contemporary Books, 2001), 7-8. Other major investors were Zanvyl Krieger, President of Gunther Brewing, Joseph Iglehart, a local Baltimore investor, and James Keelty, who was in real estate.
270 Miller, Baseball Business, 35.
271 Brownies Ran Out of Balls When Finale Went Overtime," The Sporting News, October 7, 1953, 5.
https://sabr.org/sites/default/files/Sportsmans-Park-STL-NBHOF.png
600
800
admin
/wp-content/uploads/2020/02/sabr_logo.png
admin
2017-01-03 15:00:00
2020-06-18 00:34:37
St. Louis Browns team ownership history