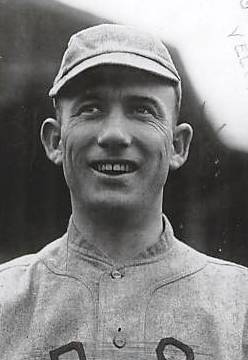 April 21, 1921: Sam Jones shuts out Senators in Red Sox home opener
---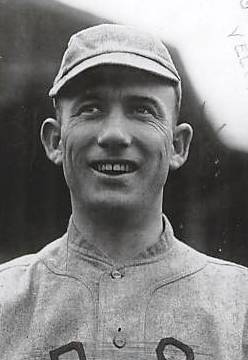 Sad Sam Jones had won the season opener for the Red Sox with a 6-3 win in Washington on April 13. Now those same Senators had come to Boston for the Fenway Park home opener. This time his opponent was George Mogridge.
Mogridge had started his career with the White Sox in 1911, and pitched for the Yankees from 1916 through 1920. This was his first year for Washington. Statistically, it proved to be his best season in what became a 15-year major-league career. This was his first appearance of the 1921 season.
The Senators and Red Sox had split a four-game series opening the season in Washington. The Philadelphia Athletics had played three games in Washington, with the Senators winning all three. Washington was thus 5-2 for the very young season. Boston had played two games in New York and lost them both, the Red Sox thus 2-4.
Boston had a team in each league at the time. The National League's Boston Braves had left town after the April 20 game, 4-3 for the season.
The Fenway Park gates opened at 1:45 P.M. for the 3:00 game. The park was decked out with bunting. Musical entertainment started at 2:00, followed by a parade to the flagpole by the 101st Regiment Band and representatives of the Army and Navy. Boston's Mayor Andrew J. Peters was present. Massachusetts Governor Channing H. Cox threw out the first pitch. Only 7,500 fans attended the game, noted as an unusually small turnout for an Opening Day game.
There was an increase in the cost of tickets due to a war tax — even though the war had been over for more than two years. Unreserved grandstand seats were $1.10, pavilion seats were 85 cents, and bleacher tickets cost 55 cents. The Boston Globe explained, "This is due to the war tax, which last year was absorbed by the Boston club, but which this year will have to be paid by the public."1 Also, Red Sox fans were perhaps still "pretty sore on Harry Frazee,"2 who had sold Babe Ruth to the Yankees the year before and otherwise seemed to skimp on spending for the Red Sox. Before Ruth, he had also dealt Dutch Leonard, Duffy Lewis, Carl Mays, and Ernie Shore — all to the Yankees.
The game was Red Sox manager Hugh Duffy's Boston debut as a manager. He'd played for Boston's National League team from 1981 through 1900. He served as Red Sox manager in 1921 and 1922, then remained with the team in a number of capacities for more than 20 years.3 George McBride managed the Senators, for just this one season. He had played shortstop with the team from 1908 to 1920. McBride was struck in the head by a thrown ball in July 1921 and suffered a serious injury that cost him a week on the field and ultimately led him to take off a few years from baseball.4
Sam Jones was masterful. He allowed a total of two base hits in the game. He walked two and struck out four. He kicked off the game by striking out Washington first baseman Joe Judge on three pitches.
Mogridge was excellent, too, allowing just one run. He walked two as well, and allowed seven hits. He faced a bit of trouble in the first inning. He walked the leadoff batter, Boston third baseman Ossie Vitt. Vitt was forced at second base on a groundball by left fielder Mike Menosky. Right fielder Tim Hendryx singled to right field, sending Menosky to third. Second baseman Del Pratt grounded to Washington third baseman Howie Shanks, who caught Menosky in a rundown between third base and home plate, but before Menosky was tagged out, Hendryx managed to scamper all the way to third base and Pratt to second. Red Sox center fielder Shano Collins flied out to right field.
The Sox scored their lone run in the bottom of the second. The Boston Globe observed, "There was a little luck mixed up in its development."5 First baseman Stuffy McInnis doubled off the scoreboard in left field, but was erased on the basepaths moments later when shortstop Everett Scott grounded to Shanks at third. Shanks scooped up the ball and tagged out McInnis. Muddy Ruel, Boston's catcher, hit a ball down the third-base line but this one was a slow roller. Shanks, Mogridge, and Senators catcher Patsy Gharrity all "trailed along for five or six yards, expecting it would get onto foul ground but it stuck on the line until it finally stopped rolling and was a fair hit."6
Sam Jones was up next. He hit the pitch right down the third-base line, too, but with more force. The ball took at least one bounce (as illustrated in the Globe's sports page cartoon by Gene Mack) and bounded away from Shanks, allowing Scott to score from second base. It was 1-0, Red Sox, and so it stayed to the end of the game.
The first Senator to reach base was Bucky Harris, who drew a walk in the top of the second. He advanced7 no further. In the top of the third, Gharrity singled over second baseman Pratt's head, but Mogridge hit into a double play. The Nationals never got a man as far as second base until the top of the seventh inning. Judge led off with the team's second hit of the game, a single to right field. Clyde Milan sacrificed him to second base, but he advanced no further
The Washington Post credited the Red Sox defense, declaring that the "Nationals were robbed of base hit after base hit by sensational fielding plays of the Red Hosed tribe." Some fine plays by Washington were detailed as well by sportswriter John A. Dugan, who said, "Never before had there been more brilliant plays crowded into 1 hour and 15 minutes of the national pastime."8 Both Milan and Duffy Lewis hauled in long fly balls hit by Boston batters. Lewis, who had been a very popular player with the Red Sox world champion teams of 1912, 1915, and 1916, was accorded what the Post said was a louder pregame ovation than that given the Red Sox team.
In the top of the ninth, Jones struck out Gharrity, induced pinch-hitter Frank Brower to hit weakly back to himself at the mound (for an easy out at first base), and then struck out Judge. He had completed the 1-0 shutout and had his second win of the season.
The time of the game was officially 1 hour and 17 minutes in length.
Mogridge finished the season 18-14 with an ERA of 3.00, best on the Senators.
Sam Jones led the Red Sox with a record of 23-16 (3.22)
By year's end, the 80-73 Washington finished in fourth place, 18 games behind the Yankees. The Red Sox were 75-79 and finished 23½ games behind the first-place New York Yankees and 5½ games behind the Senators.
Sources
In addition to the sources cited in the Notes, the author relied on Baseball-Reference.com and Retrosheet.org.
retrosheet.org/boxesetc/1921/B04210BOS1921.htm
baseball-reference.com/boxes/BOS/BOS192104210.shtml
Notes
1 "Prices to the Public at Fenway Park Boosted," Boston Globe, April 22, 1921: 17. Harry Frazee's Red Sox added the tax in 1921, but the Boston Braves did not — so ticket prices were correspondingly lower at Braves Field, $1.00 for a grandstand seat rather than $1.10. This may have come to hurt the Red Sox in that attendance in late July games was sometimes only a few hundred each day. Only 1,000 attended an August 2 doubleheader against the St. Louis Browns; the Red Sox lost both games.
2 John A. Dugan, "Sensational Plays Feature Contest," Washington Post, April 22, 1921: 10.
3 In his SABR biography of Duffy, Bill Lamb says Duffy served as "scout, front office functionary, spring training instructor, occasional first base and batting coach, tryout camp supervisor, and good-will ambassador." See Bill Lamb, "Hugh Duffy," at https://sabr.org/bioproj/person/hugh-duffy/
4 See Stephen Able, "George McBride," at https://sabr.org/bioproj/person/george-mcbride/
5 James C. O'Leary, "Jones Hero of Home Opening," Boston Globe, April 22, 1921: 1, 17.
6 O'Leary.
7 Dugan.
8 Dugan.
Additional Stats
Boston Red Sox 1
Washington Senators 0
---
Fenway Park
Boston, MA
Box Score + PBP:
Corrections? Additions?
If you can help us improve this game story, contact us.
Tags
http://bioproj.sabr.org/bp_ftp/images3/JonesSam.jpg
600
800
sabr
/wp-content/uploads/2020/02/sabr_logo.png
sabr
2020-12-23 11:41:47
2020-12-23 11:41:47
April 21, 1921: Sam Jones shuts out Senators in Red Sox home opener