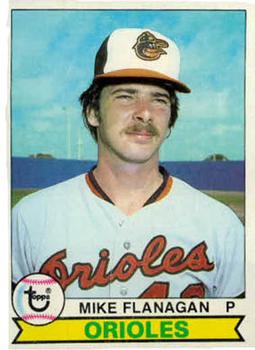 October 10, 1979: For one night, Pirates' theme song changed to 'Slip Slidin' Away'
---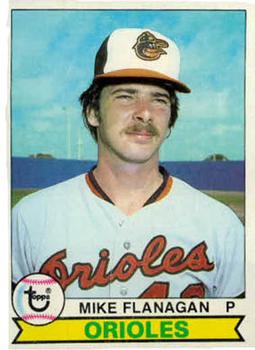 The 76th World Series in 1979 featured the two teams with the best records in their respective leagues; however, before this clash between the Pirates and Orioles could begin, the weather first took center stage. Game One was to have been played on Tuesday, October 9, in Baltimore, but a torrential downpour resulted in the first-ever Game One postponement in Series history.1 The field situation was made worse by the fact that the NFL's Baltimore Colts and New York Jets had trampled the surface during their October 7 game. Thus, over the course of 12 hours on October 10, Memorial Stadium's head groundskeeper, Pat Santarone, had to enlist the aid of 25 men to use hand pumps to drain the water and wheelbarrows to distribute a ton of sand in order to improve the playing conditions in the outfield.2 Baseball Commissioner Bowie Kuhn put up a façade of warmth by trying to ignore the frigid conditions, and "[h]e saw to it that players kept up appearances as well, forbidding the wearing of woolen ski caps during batting practice and on the bench."3 Frank Robinson, the former slugger and future Hall of Famer, who had been a player on the Orioles team that had faced the Pirates in the 1971 Series and was now an Orioles coach, quipped, "They always said it would be a cold day in hell before the Orioles ever got in another World Series."4
Once the grounds crew finished its work, Santarone, noting that they had used the full ton of sand, asserted that "nobody should slip and slide too much. … It will be safe."5 Then the veracity of his words was put to the test. The 53,735 fans who braved the opening game's start-time temperature of 41 degrees represented the third largest crowd in Memorial Stadium history.6 The Orioles faithful were whipped into a pregame frenzy by the antics of local fan personality Wild Bill Hagy, who contorted his body atop the home team's dugout to spell out the letters O-R-I-O-L-E-S, and by the ceremonial first pitch from legendary Orioles third baseman and future Hall of Famer Brooks Robinson to his successor at third base, Doug DeCinces.7
Orioles left-hander Mike Flanagan, a 23-game winner and soon to be the recipient of the AL Cy Young Award, worked around a Dave Parker double in the first inning before his teammates gave him all the support he needed on this night against the Bucs' starter, Bruce Kison. Kison entered the game at 4-0 with a 0.41 ERA in his postseason career, but the 1979 World Series would not be a triumphal moment as he yielded five runs (four earned) in only one-third of an inning, a disastrous start that turned out to be his only appearance in this Series due to numbness in his pitching arm.
Orioles center fielder Al Bumbry started the bottom half of the first with a single to short left field and advanced to second when Kison walked weak-hitting shortstop Mark Belanger. Ken Singleton followed with what should have been a double-play grounder back to the mound, but Kison bobbled the ball and was only able to throw Singleton out at first. A clearly out-of-sync Kison then walked Eddie Murray to load the bases. The next play resulted in the second "double play that should have been" of the inning when John Lowenstein hit a grounder to second but Phil Garner sailed his throw to shortstop Tim Foli into left field, allowing Bumbry and Belanger to score the first runs of the Series. Garner later asserted, "I was shivering, my fingers were numb. When I fielded the ball, it was soaking wet. It was like throwing a bar of soap."8 Murray and Lowenstein were at the corners when Kison uncorked a wild pitch that brought Murray home for the third run of the inning. Doug DeCinces then became the 15th player to homer in his first World Series at-bat when he pulled a Kison fastball to left field to make the score 5-0 with only one out in the inning.9
Second baseman Billy Smith ended Kison's night with a sharp line-drive hit to right field. Dave Parker slipped in the morass and tore a hole into the playing surface but still managed to hold Smith to a single. Manager Chuck Tanner hurriedly went to the mound and brought in left-hander Jim Rooker to relieve Kison. Catcher Rick Dempsey then hit a liner to Foli, who threw wide of first base when he tried to double off Smith on the play; Smith picked himself up and raced to second base. Fortunately for the Pirates, their second error of the inning did not lead to another run as Flanagan hit a tapper in front of the plate and was thrown out by catcher Steve Nicosia. The damage had been done, though, as the Orioles had set a Series record for most runs in a first inning by any team and held an early five-run advantage.10
After the marathon first inning, things calmed down for a time and the most important event of the third inning involved members of the grounds crew using towels to soak up water from right field and shoveling more sand onto the area where Parker had slipped and which he afterward deemed to have been "wet, sloppy, slippery and dangerous."11
The Pirates scored their first run in the top of the fourth inning when, after leadoff singles by Foli and Parker, Willie Stargell picked up his first RBI of the Series on a one-out grounder to second that made the score 5-1. That score held for a time as Rooker finished his night with 3⅔ scoreless innings, and Enrique Romo contributed another scoreless inning by a Pirates reliever in the fifth.
In the top of the sixth, Parker and Bill Robinson led off with singles, and the Pirates closed the gap to 5-3 when Orioles third baseman DeCinces booted Nicosia's two-out grounder to load the bases and Phil Garner grounded a two-RBI single through the hole to left field. The next batter, Lee Lacy, who was pinch-hitting for Romo, reached first on DeCinces' second error of the inning — which tied a Series record — and the bases were again filled with Pirates, but Omar Moreno followed with a weak pop fly to center field that left the Bucs to lament another lost opportunity.12 Don Robinson, the fourth Pirates pitcher of the game, took the mound in the bottom of the frame and held the Orioles without a run for two innings.
Pirates captain Willie Stargell, who would be named the 1979 NL Co-MVP (together with the St. Louis Cardinals' Keith Hernandez), made the score 5-4 in the top of the eighth with a leadoff homer to deep right field that turned out to be the final run of the game.
After Grant Jackson held the Orioles at bay for another inning, Parker garnered his World Series-record-tying fourth hit of the game in the ninth with a one-out single, but he was quickly picked off of first base by Flanagan.13 Parker bolted for second base and slid hard enough to kick first baseman Eddie Murray's throw out of shortstop Belanger's glove, a play that was ruled an error on Belanger. Bill Robinson's grounder to second moved Parker to third with two outs, but even the mighty "Pops" could not bring him home this time. Stargell's popup to Belanger in short left field summed up the Pirates' futile hitting effort in what turned out to be, at 3 hours and 18 minutes, the longest nine-inning night game in World Series history.14
The Orioles escaped with a 5-4 victory and a 1-0 Series lead, but the Pirates had reason to be upbeat. The fact was that they had wasted several scoring opportunities due to an inability to string hits together for a rally. Even though they ended up outhitting the Orioles 11 to 6, they were only 1-for-16 with runners in scoring position. Game One had turned out to be a tale of two games: The first game lasted one inning and resulted in a 5-0 Orioles lead, while the second game featured seven innings of three-hit shutout ball by four Pirates relievers and a four-run Pirates advantage. Bucs third baseman Bill Madlock said, "We outplayed them eight out of nine innings. In fact, after the first inning it was all us."15 Surely the weather, the field conditions, and the Pirates' clutch hitting would all improve in Game Two.
This article appeared in "When Pops Led the Family: The 1979 Pitttsburgh Pirates" (SABR, 2016), edited by Bill Nowlin and Gregory H. Wolf. To read more game stories from this book at the SABR Games Project, click here.
Sources
https://www.baseball-reference.com/boxes/BAL/BAL197910100.shtml
http://www.retrosheet.org/boxesetc/1979/B10100BAL1979.htm
Notes
1 Lowell Reidenbaugh, " 'My Kind of Weather' — Flanagan," The Sporting News, October 27, 1979: 6.
2 Joseph Durso, "Groundskeeper Wins the Battle," New York Times, October 11, 1979.
3 "'Pops' Go the Pirates," Time, October 29, 1979: 106-108.
4 Ken Nigro, "No DH Hampers AL in Series, Earl Says," The Sporting News, October 27, 1979: 3.
5 Durso, "Groundskeeper Wins the Battle."
6 Dan Donovan, "Parker's 4 Hits Shatter Righty-Lefty Theory," Pittsburgh Press, October 11, 1979.
7 David Ginsburg, "O-R-I-O-L-E-S fan 'Wild Bill' Hagy dead at 68," USA Today, August 20, 2007, usatoday30.usatoday.com/sports/baseball/al/orioles/2007-08-20-hagy-obit_N.htm, accessed May 20, 2014.
8 Reidenbaugh, "'My Kind of Weather' — Flanagan."
9 Ibid.
10 Donovan, "Parker's 4 Hits Shatter Righty-Lefty Theory."
11 Ibid.
12 Reidenbaugh, "'My Kind of Weather' — Flanagan."
13 Ibid.
14 Donovan, "Parker's 4 Hits Shatter Righty-Lefty Theory."
15 Dan Donovan, "Pirates Confident Despite 5-4 Loss," Pittsburgh Press, October 11, 1979.
Additional Stats
Baltimore Orioles 5
Pittsburgh Pirates 4
Game 1, WS
---
Memorial Stadium
Baltimore, MD
Box Score + PBP:
Corrections? Additions?
If you can help us improve this game story, contact us.
Tags
https://sabr.org/sites/default/files/FlanaganMike.jpg
600
800
admin
/wp-content/uploads/2020/02/sabr_logo.png
admin
2018-05-02 14:46:52
2020-04-17 13:34:02
October 10, 1979: For one night, Pirates' theme song changed to 'Slip Slidin' Away'