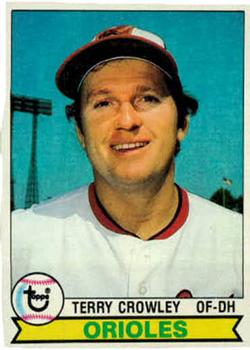 October 13, 1979: Bucs pushed to brink after 8th-inning implosion in Game 4
---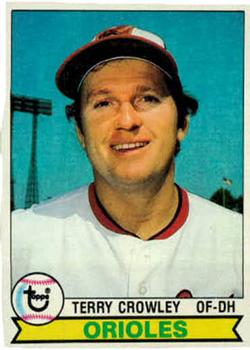 Game Four was the first day game of the 1979 World Series, but the 42-degree game-time temperature was no warmer than it had been for any of the previous games. The crowd of 50,883 cheered as the Pirates summoned up a bit of their glorious past in the person of former general manager Joe L. Brown to throw out the ceremonial first pitch. During his tenure with Pittsburgh, from 1955 through 1976, Brown had presided over World Series championship squads in 1960 and 1971. The Bucs sent Jim Bibby to the mound to oppose Baltimore's Dennis Martinez at the start of what turned into a 3 hour and 48-minute marathon, which was the "longest nine-inning game in World Series history and, therefore, joined the opening game of this Series, which … was the longest Series night game, in the record book."1
Willie Stargell started the scoring for the Bucs in the bottom of the second with a leadoff home run, his second of the Series, to the deepest part of center field. After John Milner singled, Bill Madlock hit a ground-rule double down the left-field line that bounced into the Pirates' bullpen. Ed Ott followed with another ground-rule double, which bounced over the center-field wall and scored both Milner and Madlock, for a 3-0 lead.
Phil Garner drilled a single to center field, but the Pirates missed out on another run when Ott was tagged out in a rundown between home and third base. Third-base coach Joe Lonnett said afterward, "(Ott) didn't go through a stop sign. I challenged [Al] Bumbry and I'd challenge him again tomorrow."2 Ott, who had hesitated as he rounded third, explained, "I thought of not running, and all of a sudden (Lonnett) said go. I took about four steps and looked up and there was the ball waiting for me."3 Earl Weaver brought in reliever Sammy Stewart, and Garner scored on Omar Moreno's single. Stewart picked Moreno off first base to end the inning, but the Pirates had amassed an early 4-0 lead.
The Orioles proved themselves to be a resilient bunch and came right back with three runs of their own in the top of the third inning. Once again they had assistance from a Pirates error as third baseman Madlock fielded Dave Skaggs's grounder on a high hop and threw the ball wide of first base. After Bumbry singled, Game Three hitting star Kiko Garcia and Ken Singleton hit consecutive doubles to cut the Orioles' deficit to 4-3.
After Steve Stone replaced Stewart in the bottom of the fifth inning, the Pirates began to increase their lead. After a leadoff walk to Tim Foli and a single by Dave Parker, Milner knocked a one-out double down the right-field line that scored Foli for a 5-3 lead. In the bottom of the sixth inning, Foli singled with two outs and scored again on Dave Parker's double to extend Pittsburgh's advantage to 6-3.
In the top of the eighth inning, as the Pirates appeared to be on their way to evening up the Series at two games apiece, the bottom fell out just as it had done the night before. Garcia, who had become a considerable thorn in the Bucs' side, led off with a single to right field that was misplayed by Parker. Parker later confessed, "It was catchable. But as the ball got in the gray sky, I lost it. I didn't want it to get over my head."4 Three batters later, an ineffective Don Robinson ceded the mound to Kent Tekulve with the bases full of Orioles, and the two opposing managers — Chuck Tanner and Earl Weaver — then engaged in the baseball equivalent of a championship chess match.
Weaver had prepared for the likelihood of the Orioles facing Tekulve again in Game Four, saying, "We figured early that Tekulve would be the guy in there once the game got on the line. So we saved our left-handed pinch-hitters. We had three of them sitting there on the bench."5 Weaver believed that left-handed batters had a decided advantage against Tekulve because they would get a "long … look at his side-arm pitches."6 The first of these lefty pinch-hitters was John Lowenstein — hitting for Gary Roenicke — whose double to the right-field corner scored Garcia and Eddie Murray and advanced Doug DeCinces to third.
The second left-handed pinch-hitter, Billy Smith — batting for Rich Dauer — was intentionally walked to load the bases because, as Tanner said, "We wanted a force out at any base. We were looking for the double play."7 Tanner's gamble did not work out well for the Pirates. Instead of a double play, the Pirates watched as Weaver's third consecutive left-handed pinch-hitter, Terry Crowley — batting for Skaggs — hit a double deep down the right-field line that scored DeCinces and Lowenstein and gave the Orioles a 7-6 lead.
Such an implosion was rare for Tekulve; catcher Ed Ott later said, "All I know is he didn't make the pitches he's made for the last month or two." But he was to suffer an additional ignominy as the Orioles' rally continued.8 Weaver sent pitcher Tim Stoddard to bat for himself and advised him, "If you don't feel comfortable, take two strikes, then try it."9 Stoddard, who had not hit in a game since his days as a minor leaguer, did not allow himself enough time to get uncomfortable as he bounced a single past Madlock into left field on the first pitch he saw and drove in Smith for the Orioles' fifth run of the inning.
When Weaver was asked why he had Stoddard hit, rather than sending up a fourth consecutive pinch-hitter, he replied, "By then we were ahead and I wanted him pitching."10 Rick Dempsey entered the game as a pinch-runner for Crowley and scored on Bumbry's fielder's-choice grounder to make the score 9-6, which would be the final tally for the game. This six-run outburst in the eighth "equaled a record for that inning set by the Chicago Cubs against the Detroit Tigers [on] October 11, 1908."11
The Orioles had pulled off two straight comeback victories on the Pirates' home field and put the Bucs at a three-games-to-one disadvantage in the World Series. Weaver, who later was named The Sporting News's Manager of the Year for 1979, was hailed as a genius for the way he had used his pinch-hitters in Game Four, and the Orioles had to be confident about their ability to win at least one more game to finish off a World Series championship.12 Weaver himself later crowed, "They might say on television that I-do-strange-things-but-I-don't-think-I-do-strange-things [in a tone that mocked ABC television announcer Howard Cosell's vocal style]. I say I'm logical because I don't think I ever made a move that was illogical."13
The Pirates' clubhouse was understandably subdued. When Bucs players were reminded that three teams — the 1925 Pirates, 1958 Yankees, and 1968 Tigers — had overcome a 3-1 deficit in a seven-game World Series, Phil Garner said, "That has nothing to do with us."14 As for opinions of their opponents, the Orioles, Garner added, "They're kicking our butts," and Madlock reversed course from his comments after Game One as he conceded, "They've got a great ballclub."15
Still, the Series was not over yet, and Tanner would continue his managerial chess match against Weaver the next day with what would be considered an unconventional move: He would open the game with a "Rook," Jim Rooker, as his starting pitcher. When Rooker was informed that he would be the Pirates' Game Five starter, he prophetically stated, "If the guys on our team do the job they haven't been doing, we'll be all right."16
This article appeared in "When Pops Led the Family: The 1979 Pitttsburgh Pirates" (SABR, 2016), edited by Bill Nowlin and Gregory H. Wolf. To read more game stories from this book at the SABR Games Project, click here.
Sources
https://www.baseball-reference.com/boxes/PIT/PIT197910130.shtml

http://www.retrosheet.org/boxesetc/1979/B10130PIT1979.htm
Notes
1 Ron Fimrite, "A Series of Ups and Downs," Sports Illustrated, October 22, 1979: 24-31.
2 Lowell Reidenbaugh, "Rallies? Orioles Own the Patent," The Sporting News, October 27, 1979: 11.
3 Malcolm Moran, "In Losing Clubhouse, a Helpless Feeling," New York Times, October 14, 1979.
4 Lowell Reidenbaugh, "Game 4 Notes," The Sporting News, October 27, 1979: 11.
5 Joseph Durso, "Orioles Rally to Defeat Pirates, 9-6, for 3-1 Edge," New York Times, October 14, 1979.
6 Fimrite, "A Series of Ups and Downs."
7 Reidenbaugh, "Rallies? Orioles Own the Patent."
8 Moran, "In Losing Clubhouse, a Helpless Feeling."
9 Murray Chass, "Stoddard Succeeds on Mound and at Bat," New York Times, October 14, 1979.
10 Reidenbaugh, "Rallies? Orioles Own the Patent."
11 Ibid.
12 Ken Nigro, "Peers Pick Weaver as Manager of Year," The Sporting News, October 27, 1979: 3.
13 Murray Chass, "Series Managers: Contrast of Styles," New York Times, October 15, 1979.
14 Reidenbaugh, "Game 4 Notes."
15 Ibid.
16 Moran, "In Losing Clubhouse, a Helpless Feeling."
Additional Stats
Baltimore Orioles 9
Pittsburgh Pirates 6
Game 4, WS
---
Three Rivers Stadium
Pittsburgh, PA
Box Score + PBP:
Corrections? Additions?
If you can help us improve this game story, contact us.
Tags
https://sabr.org/sites/default/files/CrowleyTerry.jpg
600
800
admin
/wp-content/uploads/2020/02/sabr_logo.png
admin
2018-05-02 14:32:29
2020-04-17 13:34:02
October 13, 1979: Bucs pushed to brink after 8th-inning implosion in Game 4