This Week in SABR: April 18, 2014

Welcome to "This Week in SABR!" Here's what we've been up to as of April 18, 2014: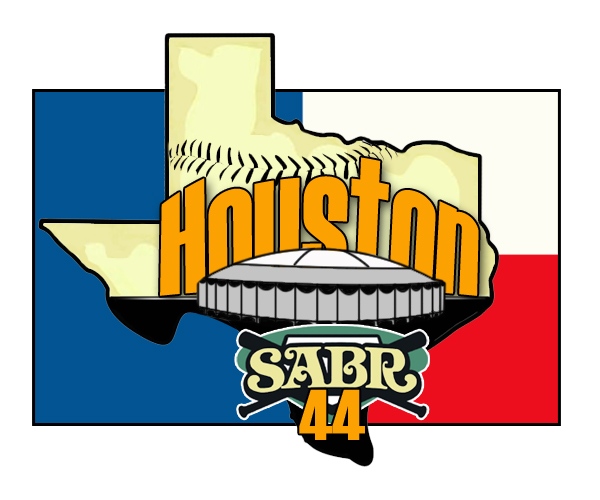 We hope you'll join us for what promises to be a spectacular SABR 44 convention in the summer of 2014 in Houston, Texas. The 44th annual SABR convention, which is open to all baseball fans, is scheduled for July 30-August 3, 2014, at the Royal Sonesta Houston.
Hotel: Click here to book your room at the Royal Sonesta online. The deadline to book your room at the SABR group rate of $129/night (plus tax) is Monday, July 14, 2014. The Royal Sonesta is at 2222 W Loop S Fwy., Houston, TX 77027, in the heart of the Galleria, just minutes from downtown and Minute Maid Park. If you have any questions about your reservation, please call the hotel at (713) 627-7600.
Conference registration: Click here for complete information on SABR 44 registration rates. Once again, we're offering an all-inclusive rate for the annual SABR convention. SABR members can pay $234 for an all-inclusive package with a Field Box ticket to the Astros game (and access to the special SABR 44 ballpark panels) on Saturday evening or $214 for an all-inclusive package with a Mezzanine Level ticket — each package is a savings of $30 off the regular rate. Non-members can pay $299 (Field Box) or $279 (Mezzanine Level) for the all-inclusive rate.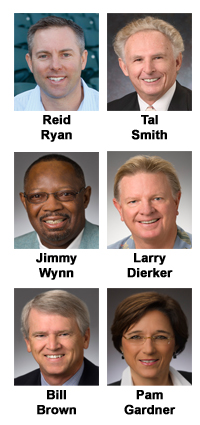 SABR 44 will include top featured speakers from around the baseball world — front office executives, players, managers, scouts, writers and analysts — innovative panel discussions, groundbreaking research presentations, major and minor league games, tours of historic ballparks, the SABR Trivia Contest, the Awards Luncheon, and most of all, the opportunity to make and renew baseball friendships over the course of this spectacular and memorable event.
We'll attend a game at the downtown Minute Maid Ballpark, which is one of the best in the majors, and we'll visit a brand-new independent league park in nearby Sugar Land, too.
Guest speakers at SABR 44 are expected to include:
Reid Ryan, President of Business Operations for the Houston Astros
Tal Smith, former Astros President and former SABR Director
Jimmy Wynn, original Colt .45 whose number has been retired by the Astros
Larry Dierker, longtime Astros player, broadcaster and manager
Bill Brown, current Astros television broadcaster
Pam Gardner, former Astros President of Business Operations
Eddie Robinson, longtime player, general manager and baseball executive
Bob Aspromonte, original Colt .45 and former Brooklyn Dodger
Mickey Herskowitz, noted baseball author and sportswriter
Experience SABR 44 at the ballpark: A special treat is in store for SABR 44 attendees this summer. On Saturday, August 2, SABR convention attendees will have the opportunity to visit Minute Maid Park for an exclusive ballpark session with Houston Astros executives and players. Before the Astros' 6:05 p.m. game against the Toronto Blue Jays, two SABR 44 panel discussions will take place inside the ballpark's Champions Pavilion, just above center field on the Mezzanine Level at Minute Maid Park.
Get your copy of Houston Baseball: The Early Years 1861-1961: All SABR 44 convention attendees will receive a free copy of Houston Baseball: The Early Years 1861-1961, edited by Mike Vance and produced by SABR's Larry Dierker Chapter, as part of their registration goody bag. Richly illustrated and expertly told, Houston Baseball: The Early Years 1861-1961 is a story for all fans of Houston baseball and Houston history. Learn more about the book at houstonbaseball.org.
Souvenir edition of The National Pastime: SABR 44 attendees will also receive a souvenir print edition of The National Pastime, our annual convention journal, focusing on baseball teams, players and events in the Houston area. All SABR members, whether you attend the convention or not, will receive the expanded e-book edition of The National Pastime in their inboxes later this summer.
We hope to see you in Houston this summer! For more information or to register, visit SABR.org/convention.
Want to write about the Wizard of Oz, the Big Hurt or Doctor K? SABR is looking for your help!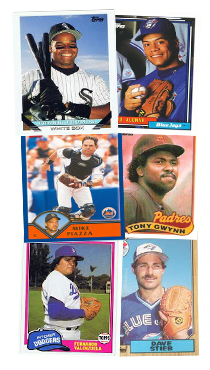 SABR Director Emily Hawks is spearheading an effort to write SABR biographies on baseball stars from the 1980s and '90s as part of the Baseball Biography Project.
You can write about your favorite players from the final seasons of the 20th century: Ozzie Smith, Frank Thomas, Dwight Gooden, Fernando Valenzuela, Mike Schmidt, Darryl Strawberry, Tony Gwynn, Mike Piazza, Roberto Alomar, or many more.
Or write about the memorable figures who helped make that era special: Tom Browning, Dave Stieb, Karl "Tuffy" Rhodes, the San Diego Chicken, or some 6-foot-6 minor league outfielder for the Birmingham Barons.
Your subject can be anyone who played in the major leagues; any manager, executive, umpire, scout, or broadcaster; or anyone else who had an impact on the game. To see a list of which baseball biographies have already been published or assigned, visit SABR.org/BioProject. (Please note: SABR biographies are assigned on a first-come, first-serve basis.)
High school or college students can also use the BioProject as an opportunity to write a research paper on a particular player and use their SABR bio as a published clip. Your paper would go through the full BioProject editing process and should conform to SABR's formatting and style guidelines.
Writing a biography for the BioProject is an easy way to get involved as a SABR member. Find out how by visiting our BioProject Resources page or reading the FAQs section.
If you are already a SABR member, you are fully qualified to participate in the Biography Project. (If you're not yet a SABR member, click here to join. Any baseball fan can sign up for a SABR membership.) Some of our writers are seasoned pros, but many are first-timers. We can work with you to help you turn your research into a worthy biography. Most authors enjoy the process and come back to write another one.
Sign up for a SABR biography today! To learn more, contact SABR Director Emily Hawks at emilyhawks@gmail.com or BioProject Director Mark Armour at markarmour04@gmail.com.
As the Wall Street Journal's Phil Helsel reports, "A 19th-century Brooklyn pitcher known for his fastballs – and untimely death after a particularly hard swing – took another curtain call of sorts on Tuesday":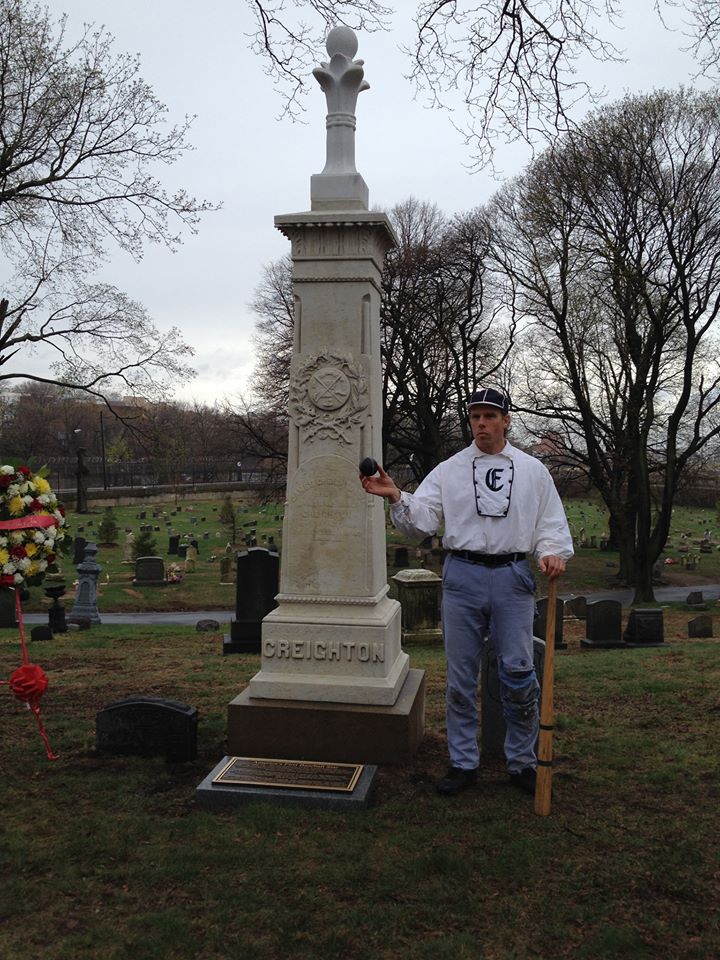 Green-Wood Cemetery unveiled a restored memorial to mark the grave of Jim Creighton, a hurler for the Brooklyn Excelsiors in the early 1860s whose speed and control defined the position for all who followed, historians said. He died at 21 years old from what was likely an undiagnosed hernia aggravated by a bat swing.
"Creighton was our first baseball hero," Major League Baseball historian John Thorn told a dozen fans gathered at the pitcher's gravesite in drizzling rain. "Baseball is a game of heroes; it was not a game of heroes before Creighton. He entered into the stuff of legends by dying young."
The marble baseball carved in the "lemon peel"-style used by pitchers of that era, which had been lost in the years after Creighton's death in 1862, was replaced. And a new bronze plaque proclaiming him "America's First Baseball Star" was added to the grave's base.
SABR member Keith Olbermann donated the $7,500 used to pay for the marble baseball topper, Green-Wood historian Jeff Richman said.
Read the full article here: http://blogs.wsj.com/metropolis/2014/04/16/historians-restore-grave-of-a-pioneering-brooklyn-baseball-pitcher/
The sixth annual Frederick Ivor-Campbell 19th Century Base Ball Conference was held April 11-12 at the National Baseball Hall of Fame and Museum in Cooperstown, New York.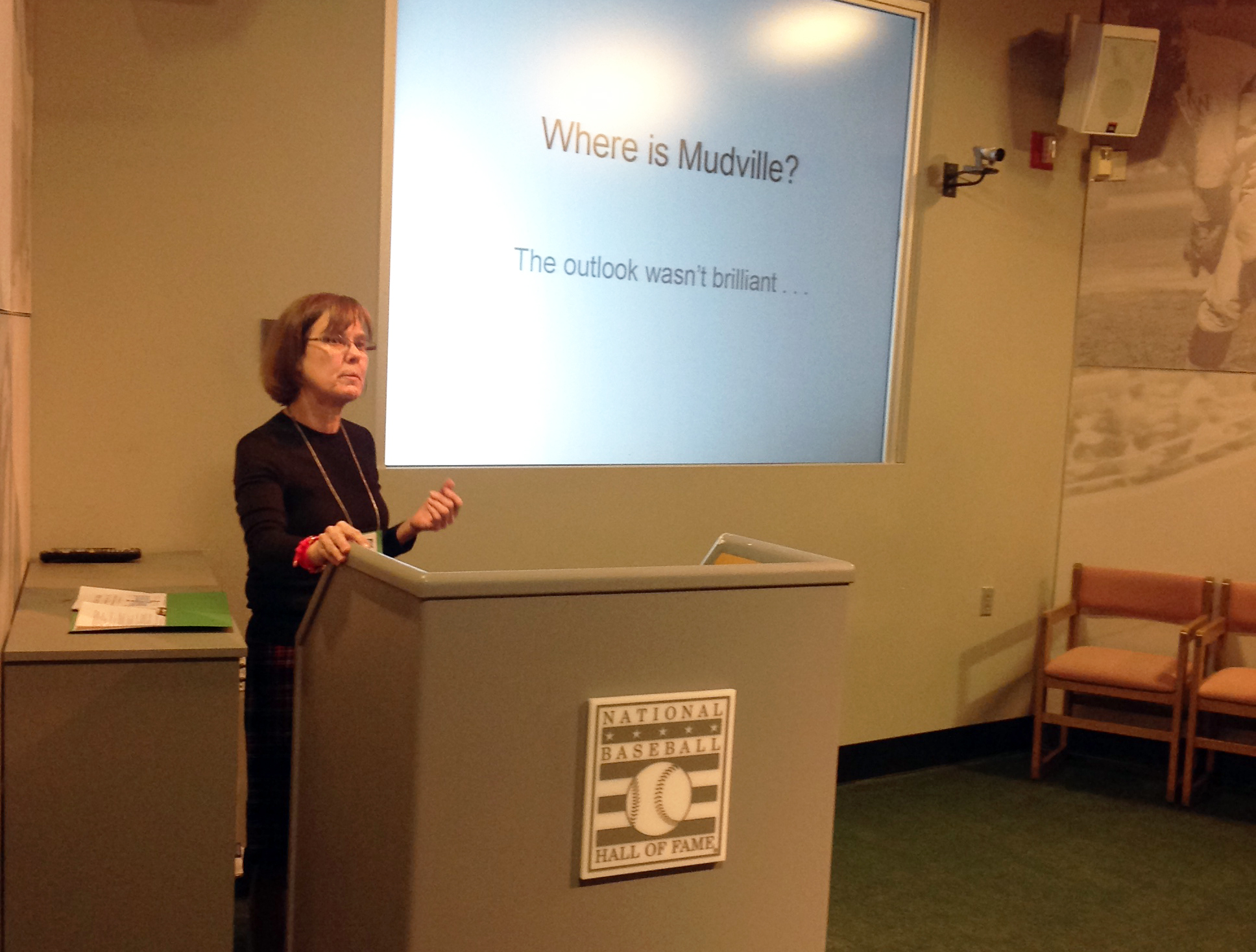 The 2014 conference was highlighted by a keynote address from baseball historian Dorothy Seymour Mills, a SABR Henry Chadwick Award recipient and co-author of the legendary three-volume Baseball series. The conference will also feature special presentations by Hall of Fame librarian Jim Gates and Bob Mayer; a 19th Century "Outsider Baseball" panel discussion with Scott Simkus, Gary Ashwill, James E. Brunson III and moderator John Thorn; a Member Spotlight interview of Alma Ivor-Campbell by Tom Simon; book signings, and research presentations.
"What really happens here is we get to hear some presentations of people who really, really are great researchers and great baseball history personalities. That combination, I think, really resonates," conference organizer Peter Mancuso told Bill Francis of BaseballHall.org. "In terms of the Nineteenth Century Research Committee at SABR, baseball history is not just baseball history. It really is part of history."
Addded SABR member John Thorn, the Official Historian of Major League Baseball, "It's very nice to have like-minded, congenial, interesting people who bring their own set of data and perspectives that I won't find anywhere else. I always feel like I'm much smarter after this weekend than I was before."
To read SABR member Bill Francis's complete recap, click here.
View more photos from the conference below (courtesy of Jim Gates, Milo Stewart Jr. and Alma Ivor-Campbell) at SABR.org/ivor-campbell19c.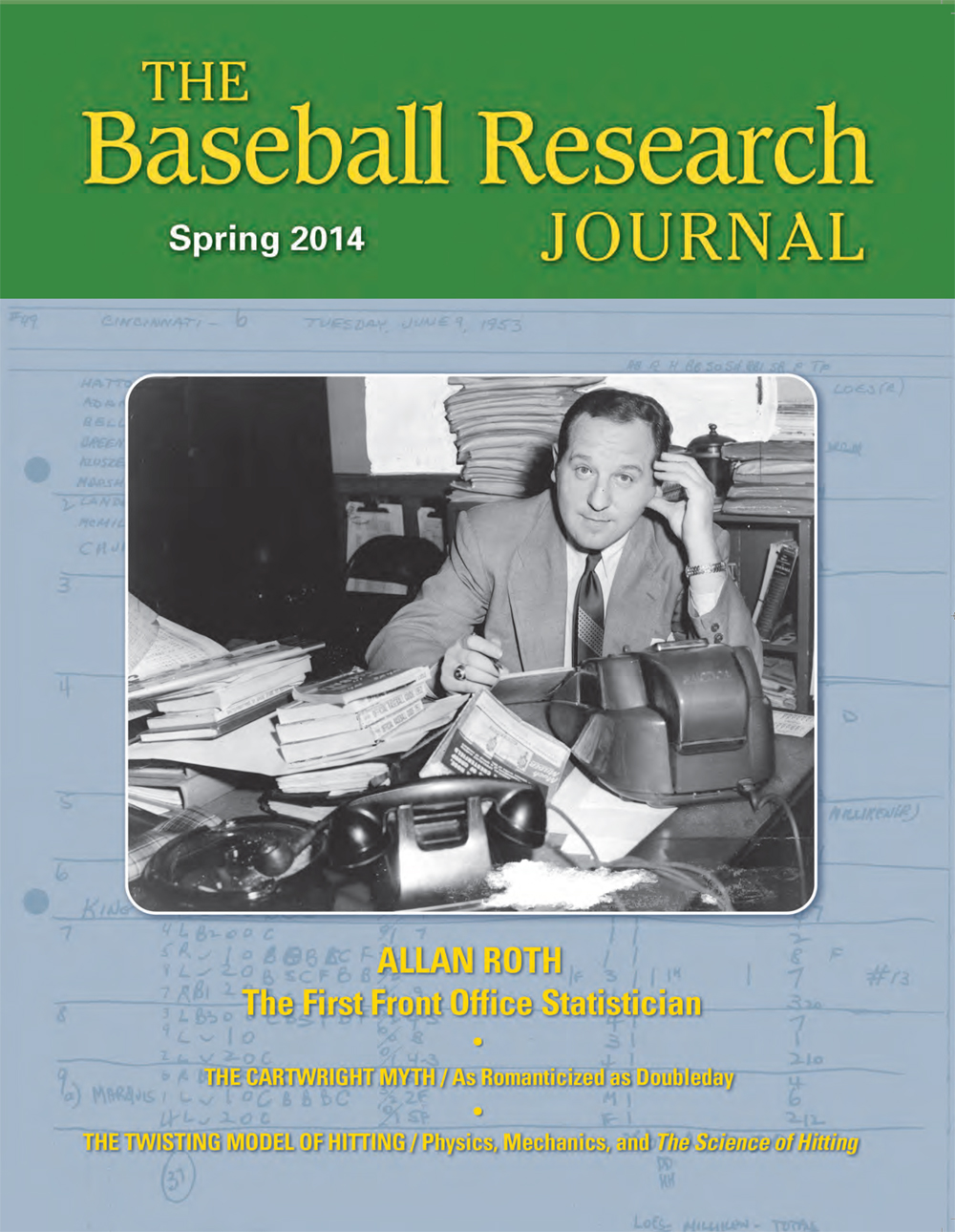 SABR members, you can now read articles from the Spring 2014 edition of the Baseball Research Journal online at SABR.org:
http://sabr.org/research/spring-2014-baseball-research-journal
Those of you who receive the print edition should find your BRJ arriving in the next two to three weeks. For digital subscribers, the e-book edition was delivered to your inboxes last week.
Here's a note from Publications Editor Cecilia Tan about the Spring 2014 BRJ:
I often hear baseball called "the most individual of team sports." Each player's interactions with the ball are largely discrete, and yet it is the sum of these interactions that makes up the team effort. Each batter in the lineup takes a turn, no fielder can turn to a teammate for help except in a few specific situations. And yet team chemistry is cited as a crucial element in success. Baseball, for all its emphasis on the individual, is still a team sport.

It struck me while editing this issue of the journal that SABR is a bit like that, too. It's teamwork that creates the fantastic book projects we've seen coming from committees and chapters recently. Every team has — and needs — its stars, workhorses, and utility players. So if you've been thinking about joining one of these efforts, I encourage you to do so. You might just have a cup of coffee, or you might end up in a long and varied career.

In my lineup card this time around, I get to write in the names of veterans like Pete Palmer and Andy McCue, and newcomers making their rookie debuts like Paul Hertz and Russell Ormiston. Every team needs a hot prospect from Japan: meet Takeyuki Inohiza from our Tokyo Chapter. This issue has history, sociology, physiology, memorabilia, major leagues, minor leagues, and good-ol'-fashioned stats. I also note several stories with a New York connection of one kind or another, which is not uncommon. But I would like to encourage diversity, both among the contributors and the topics of study. Open tryouts are always on, you know: submit your queries and ideas to me at PubDir@sabr.org and I'll send you the details.
To learn more about contributing to a future SABR publication, click here.
We hope you enjoy reading the Spring 2014 Baseball Research Journal!
With generous funding from The Anthony A. Yoseloff Foundation, Inc., SABR will award up to four scholarships to high school or college students to attend SABR 44 on July 30-August 3, 2014, in Houston, Texas. This scholarship will pay for registration, transportation and lodging up to a total value of $1,250.
The objective of this scholarship fund is to encourage high school and college-level student engagement with baseball research and to engender an active interest in baseball and SABR. The Yoseloff scholarship is to assist young researchers who want to attend SABR's annual convention and to introduce them to fellow SABR members. Through this fund, SABR hopes to inspire future baseball research, expose students to high-quality research and build the research capability of interested students.
Students must be currently enrolled in a high school, college undergraduate or graduate program, and be between 18 and 29 years of age at the time of the conference. All applications must be postmarked or e-mailed to Jeff Schatzki at jschatzki@sabr.org no later than June 6, 2014.
For more information on the SABR 44 Yoseloff Scholarships, along with eligibility requirements, click here.
The SABR Minor League Statistics Project has added dozens of new league-seasons to its compilation of data in electronic format. The count now tops 1,530 league-seasons and continues growing.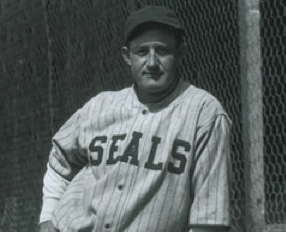 As a result of these efforts, the statistical record for minor leagues are complete from the current year back to 1960 with nearly 200 additional league-seasons from 1877 to 1909 and a scattering of other league-seasons. Much of this data already appears on Baseball-Reference.com, while there remains much more to be developed and integrated.
Among the most recently completed leagues are:
1928 Pacific Coast League, by Mike Hothan
The leaders list was dominated with players from the pennant-winning San Francisco Seals. Smead Jolley led in batting average (.405), hits (309), RBI (188), homers (45), and total bases (516). Dutch Ruether led pitchers with a 29-7 record and Elmer Jacobs, with a 22-8 record, led in strikeouts (159) and ERA (2.56). All played in the Major Leagues.
1905 American Association, by Cliff Blau
Charlie Hemphill of St. Paul led batters with a .364 average and 204 hits. He also stole 40 bases. Hemphill played more than 1,200 games in the Majors with various teams. Gus Dorner of the penant-winning Columbus team led all pitchers with a 29-8 record and pitched 339 innings. Dorner played in the Majors with the Boston Braves and other clubs.
1964 New York-Pennsylvania League, by Jim Sarrantonio
Wenton "Bill" Etheridge of Binghamton led the league with a .365 average and Danny Napoleon of Auburn led in hits (175) and RBI (134). Napoleon had a brief career with the New York Mets. Dick Nold of Geneva led pitchers with a 20-8 record and struck out 274 batters. Nold later pitched a few games for the Washington Senators.
1947 Alabama State League, by Art Cantu
Perry Roberts of Greenville led the league in batting with a .389 average and also led in hits with 228 and RBI with 152. He had a long Minor League career, averiging .332 in 1,447 games. Max Peterson, also with Greenville, led pitchers with a 27-12 record, striking out 266 and having a 2.02 ERA. He enjoyed a nine-year career in the Minors, working at the Triple-A level for several seasons.
1958 Appalachian League, by Jonathan Frankel
George Williams of Johnson City led the league in batting with a .361 average, but teammate Danny Cater led in four other categories: runs (70), hits (90), RBI (68) and homers (14). Cater went on to enjoy a very successful career in the Majors with several teams.
1956 Mexican League, by Juan Rivera
The Mexico City Diablos Rojos dominated the league and had both the leading batter and pitcher. Alonso Perry led with a .392 average, 118 RBI and 28 homers, as well as leading in runs and hits. Francisco Ramirez led pitchers with a 20-3 record and 2.25 ERA, as well as leading in strikeouts. Perry, who played earlier in the Negro Leagues, amassed a .355 average in his seven years in the Mexican League.
There is room for other SABR members to participate in the SABR Minor League Statistics Project, and we encourage your inquiries. For more information, contact Frank Hamilton at fehamilton@aol.com.
SABR members, the 2014 Board of Directors election beginning on May 1 will include five ballot items: the election of the SABR Vice President, Treasurer, one Director's position, and two By-Laws amendment changes.
The candidates up for election are:
For Vice President
For Treasurer

For Director
Chris Dial
Mike Dugan
Emily Hawks (incumbent)
George R. Skornickel
Bryan Soderholm-Difatte
You can read the proposed By-Laws changes, candidate biographies, along with full descriptions of the positions and responses the candidates made to a series of questions, in the 2014 SABR Election Guide below:
You will receive an e-mail on Thursday, May 1 with a link to vote online in the 2014 SABR Board of Directors election. The poll will close at 11:59 p.m. Mountain Standard Time on Thursday, May 15, 2014. The only way to vote online is through the link you will receive by e-mail. All e-mails will come from the address tellers@sabr.org; if you wish to add it to a whitelist in your e-mail client, that may help ensure that you will receive the e-mails.
For more information on the 2014 SABR election, click here.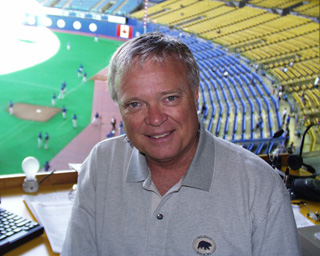 Nine new biographies were posted as part of the SABR Baseball Biography Project, which brings us to a total of 2,770 published biographies. Here are the new bios:
All new biographies can be found here: http://sabr.org/bioproj/recent
You can find the SABR BioProject at SABR.org/BioProject.
Bios on more than just ballplayers: The ambitious goal of the SABR Baseball Biography Project is to publish a full-life biography of every major league player in history. But SABR members write about a lot more than just ballplayers. In addition, we have pages for Ballparks, Broadcasters, Executives, Games, Managers, Scouts, Spouses, Umpires and a lot more on the BioProject website. You can browse all of these categories at http://sabr.org/bioproj/browse. So if you've ever thought, "Hey, that person (or ballpark) should get the full BioProject treatment" — write the story and we'll publish it!
Get involved! If you'd like to help contribute to the SABR BioProject, visit our BioProject Resources page or read the FAQs section to get started. We're also looking to expand the BioProject to include all "encyclopedic" articles on baseball-related subjects from past SABR publications or committee newsletters. If you come across an article you think should be included in the SABR "baseball repository" at the BioProject, send a copy or link to markarmour04@gmail.com or jpomrenke@sabr.org.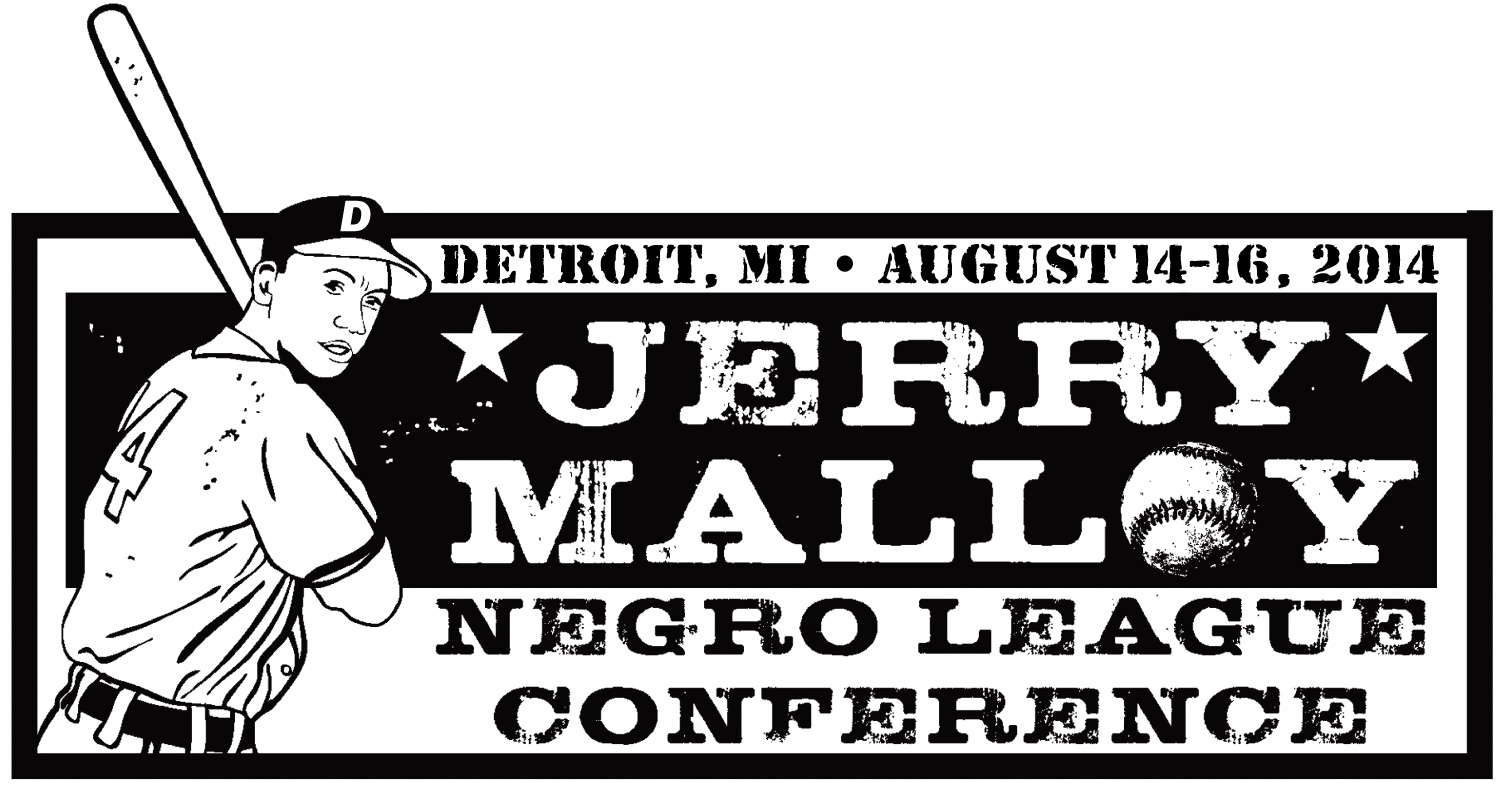 The 2014 Jerry Malloy Negro League Conference will be held August 14-16, 2014, at the Marriott Courtyard Downtown (333 E. Jefferson Avenue) in Detroit, Michigan. The conference is open to all baseball, history and sports fans of all ages.
The conference theme is "Turkey Stearnes and Black Baseball in Michigan." Black baseball has a long history in Michigan, especially centered in the Motor City. Among the original entrants to the Negro National League in 1920 was Tenny Blount's Detroit Stars, managed by Pete Hill and anchored by Big Bill Gatewood on the mound. The Detroit Wolves and Motor City Giants also played in Mack Park and Hamtramck stadium. In addition to the well-known Turkey Stearnes other star players included catcher Bruce Petway, the speedy Jimmie Lyons and the powerful Edgar Wesley.
The 17th annual Jerry Malloy Negro League Conference will celebrate this rich baseball history. In addition to two days of research presentations and player/author panels, attendees will also enjoy special presentations about local parks as well as a Tigers game against the Seattle Mariners.
To learn more, visit SABR.org/malloy.
The 1932 All-Star Game is Coming!
The Voice of the Fan Will Be Heard!
In these trying times, fraught with uncertainty about what might lie around the bend tomorrow, there is comfort in the confidence of knowing that certain traditions can always be counted on to take place, year after year, without fail. The All Star Game is one of those traditions.
And in the tradition of All Star Games going back to 1916, we are dependent upon you, the Knowing Fan, to determine who among the current greats of the Game will be worthy of the coveted starting assignments when that first pitch is thrown.
When the tradition started, the vaunted names of Home Run Baker, Hans Wagner, Zack Wheat and Walter Johnson were among those that appeared at the top of that generation's ballots. This generation of stars is no less deserving of the honor that you will bestow upon them with your own vote.
This year's game will be played at Shibe Park, home of Phillies, who will act as hosts on behalf of the National League, on Tuesday, July 12. But the vote is open TODAY, right now, and the clarion call is being made!
Will YOU answer that call? If so, do it TODAY! Do NOT delay! Cast your ballot for the 1932 All Star Game starters!
The games will be played using Out of the Park 14, and the game account and box score will be posted over at Seamheads.com.
Vote for the 1932 All-Star starters and pitchers here:
Voting will be open until 3:00 a.m. ET on April 25, 2014. At that time, we will count up the votes, put together the rosters, and sim the game.
To learn more about the Retroactive All-Star Project, visit SABR.org/retroactive-all-star-project.
We've heard your feedback: Some of you have said you look forward to "This Week in SABR" every Friday, but sometimes there are just too many compelling articles and announcements to read every week. We're not complaining — hey, keep up the great work! — but we know the feeling. So in an effort to make the length of this newsletter more manageable to read, we'll summarize some of the repeating/recurring announcements in a special "In Case You Missed It (ICYMI)" section of "This Week in SABR".
Here are some major headlines from recent weeks that we don't want you to miss:
All previous editions of This Week in SABR can be found here: http://sabr.org/content/this-week-in-sabr-archives.
We'd like to welcome all of our new SABR members who have joined this week. You can find all Members-Only resources at members.sabr.org and the New Member Handbook can be downloaded here.
Please give these new members a warm welcome and help them make the most of their membership by giving them the opportunity to get involved in their local chapter or a research committee.
| Name | Hometown | | | Name | Hometown |
| --- | --- | --- | --- | --- | --- |
| John Baker | Parlier, CA | | | Timothy Kearns | Washington, DC |
| Steve Basford | Dublin, OH | | | Steve Leppert | Worthington, OH |
| Jeff Borowiec | College Station, TX | | | Jeremy Losak | Bronx, NY |
| Chance Butler | Bloomsburg, PA | | | Teddy MacDonald | Mililani, HI |
| Michael Campos | Redmond, WA | | | Christopher Norwalk | Menlo Park, CA |
| Ron Coleman | Scottsville, KY | | | David Preston | Lake Jackson, TX |
| John Crane | Riverside, CA | | | Chris Price | Mission Viejo, CA |
| Steve Daniels | Carmel, IN | | | Travis Rearick | Manchester, NH |
| Joe DeSantis | Pleasant Ridge, MI | | | Katherine Umpleby | Peoria, IL |
| John Evans | Temecula, CA | | | Tonya Wilson | Louisville, KY |
| David Hartmann | Cheyenne, WY | | | Andrew Wright | Kalamazoo, MI |
There were no new SABR research committee newsletters published this week.
Find all SABR research committee newsletters at SABR.org/research.
Here were the new chapter meeting recaps published this week:
Visit SABR.org/chapters for more information on SABR regional chapters.
Here is a list of upcoming SABR events:
All SABR meetings and events are open to the public. Feel free to bring a baseball-loving friend … and make many new ones! Check out the SABR Events Calendar at SABR.org/events.
Here are some recent articles published by and about SABR members:
Read these articles and more at SABR.org/latest.
---
This Week in SABR is compiled by Jacob Pomrenke. If you would like us to include an upcoming event, article or any other information in "This Week in SABR," e-mail jpomrenke@sabr.org.
Are you receiving our e-mails? "This Week in SABR" goes out by e-mail to all members on Friday afternoons. If they're not showing up, try adding "sabr.notes@sabr.org" to your contact list to ensure they show up in your inbox (and not the spam folder.)
---
Originally published: April 18, 2014. Last Updated: April 3, 2020.
https://sabr.org/wp-content/uploads/2020/03/research-collection4_350x300.jpg
300
350
jpomrenke
/wp-content/uploads/2020/02/sabr_logo.png
jpomrenke
2014-04-18 14:17:00
2020-04-03 14:39:36
This Week in SABR: April 18, 2014