This Week in SABR: August 12, 2016

Welcome to "This Week in SABR!" Click here to view this week's newsletter on the web. Here's what we've been up to as of August 12, 2016:
---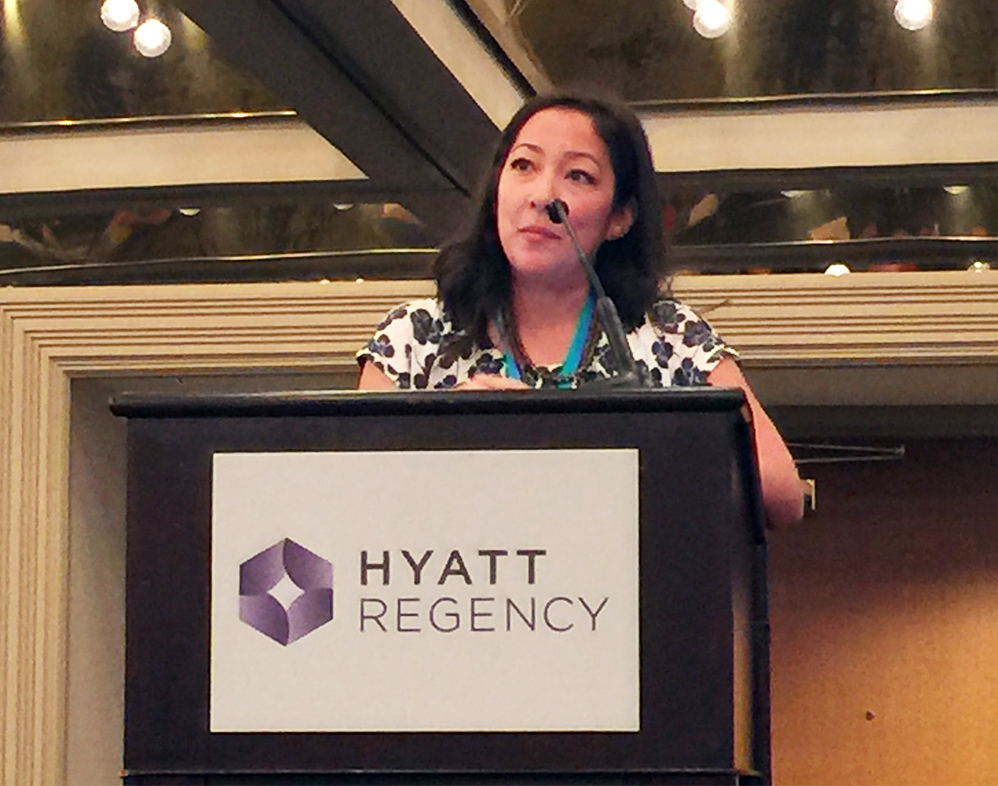 SABR is pleased to announce the formation of a Diversity and Inclusion Committee, which was established during the SABR 46 convention in Miami.
Our new D&I committee will be dedicated to promoting outreach into traditionally underrepresented communities in SABR's membership base, and ensuring that SABR events provide a welcoming environment to individuals of all backgrounds. The strategy and vision for the SABR D&I Committee will be led by a steering committee, comprised of SABR Director Emily Hawks, D&I committee chair; SABR Vice President Leslie Heaphy, chair of the Women in Baseball Research Committee; Anthony Salazar, chair of the Latino Baseball Research Committee; and Larry Lester, chair of the Negro Leagues Research Committee.
The SABR D&I Committee will also have several affiliate members, who will be crucial in our community outreach and inclusion efforts. If you are interested in joining the committee as an affiliate member, please contact Emily Hawks at emilyhawks@gmail.com.
---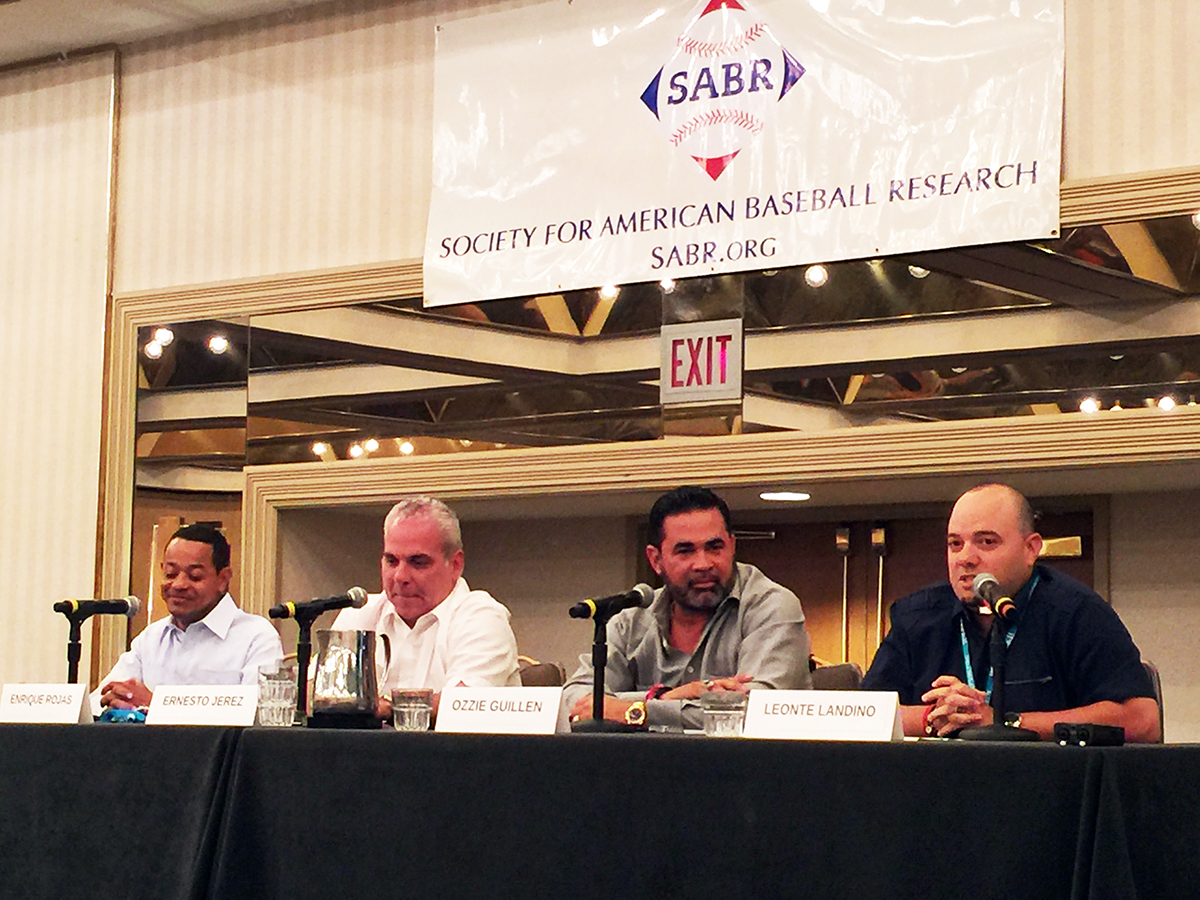 At SABR 46 in Miami, our Perspectivas del Béisbol: Covering Baseball for Hispanic Fans On ESPN Deportes panel, which took place on Thursday, July 28, talked about the coverage of baseball, both in the major leagues and internationally, by ESPN Deportes, with an emphasis on how Spanish-speaking fans are consuming the game.
The panelists included Ozzie Guillen, the outspoken former major-league shortstop and manager who led the Chicago White Sox to the 2005 World Series championship; Ernesto Jerez, an Emmy Award-winning play-by-play announcer for ESPN Deportes' "Sunday Night Baseball" since 1995; Enrique Rojas, an ESPN Deportes reporter who has covered MLB and the winter leagues for more than 20 years; and moderator Leonte Landino, the chairman of SABR's Luis Castro/Latin America Chapter who produces all baseball properties on ESPN Deportes and writes for ESPNDeportes.com.
For more coverage of SABR 46, visit SABR.org/convention.
---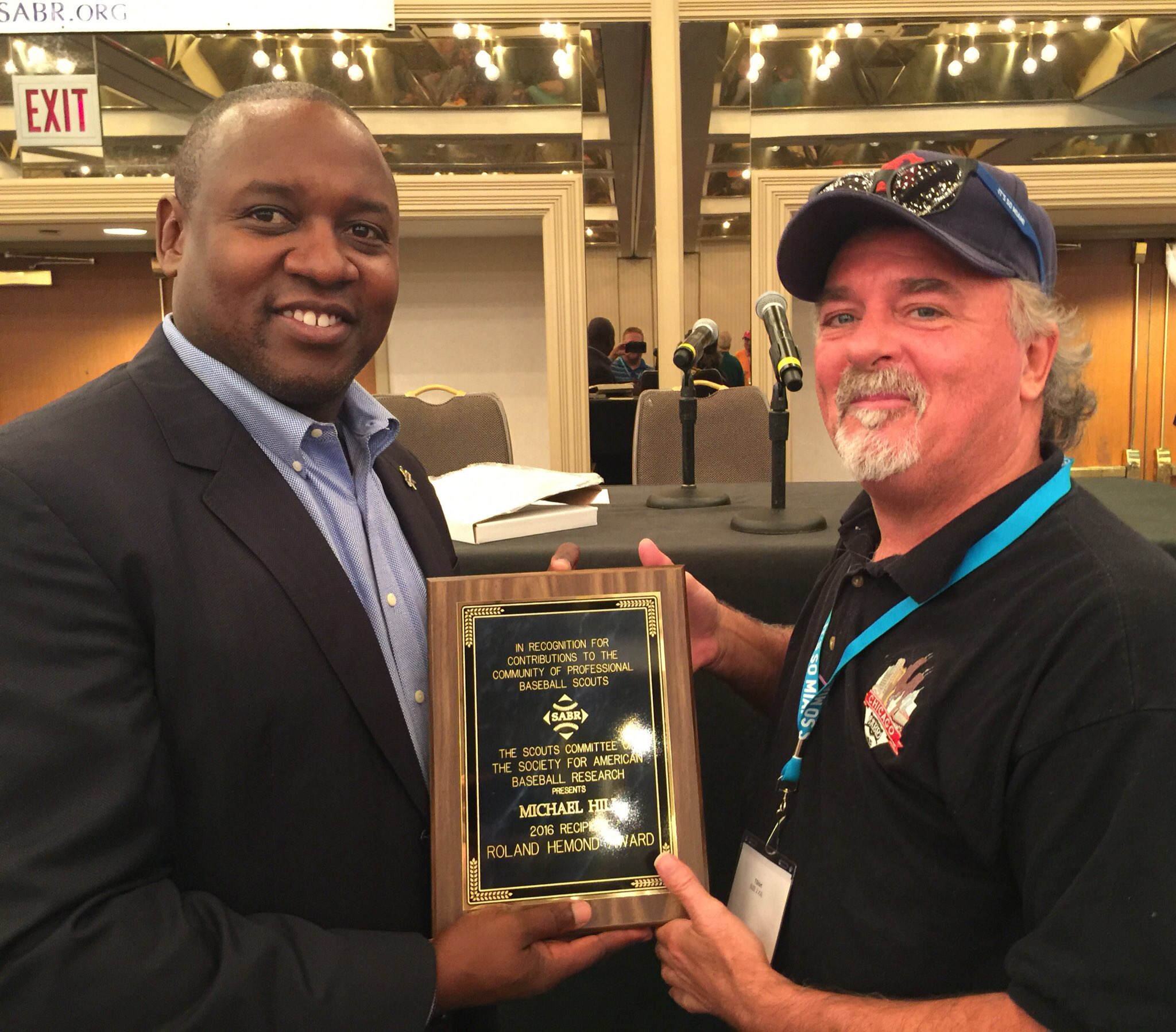 Michael Hill, the Miami Marlins' President of Baseball Operations, delivered the opening remarks at SABR 46 on Thursday, July 28 in Miami.
Hill, in his third season as President of Baseball Operations for the Miami Marlins, has been with the organization since 2002. He served as General Manager from 2007 to 2013. Before joining the Marlins, he was Director of Player Development for the Colorado Rockies and spent five seasons in the Tampa Bay Rays' scouting and player development departments. He graduated from Harvard University in 1993 and was drafted by the Texas Rangers. He spent two seasons playing in the Rangers organization before beginning his front-office career.
Following his talk, Hill received the 2016 Roland Hemond Award from SABR's Scouts Committee chair Rod Nelson.
For more coverage of SABR 46, visit SABR.org/convention.
---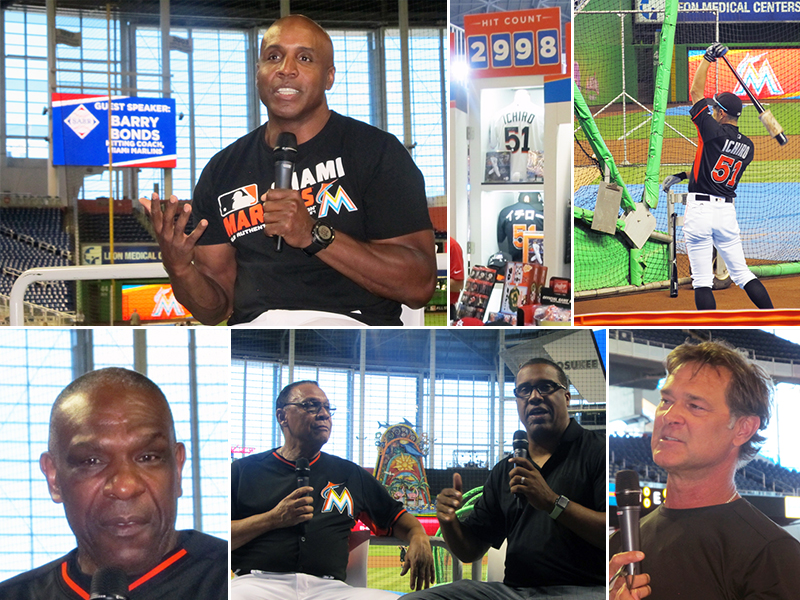 Couldn't make it to Miami for SABR 46? Check out stories, photos, and multimedia clips from the SABR 46 convention in Miami below:
Check out more coverage from the 2016 convention by visiting SABR.org/convention.
---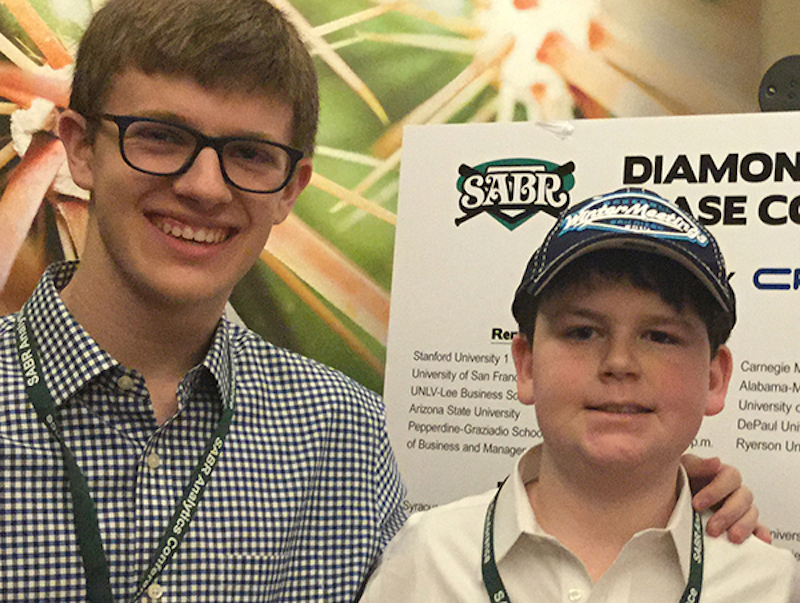 A Student Group Affiliate Membership will provide students with access to many of the electronic benefits that SABR members enjoy, including "This Week in SABR," e-book editions of the Baseball Research Journal and The National Pastime, free SABR e-books, and access to the members-only section of SABR.org. This membership will not include any printed publications or voting rights.
In order to make the Student Group Affiliate Membership affordable for groups to join, here are the options we offer:
College/University groups/classes: For an annual fee of $250, a group of up to 25 students can receive a one-year electronic SABR affiliate membership.
High School/Middle School groups/classes: For an annual fee of $100, a group of up to 20 students can receive a one-year electronic SABR affiliate membership.
Any educational class or student group at the middle school, high school or college/university level is eligible for a SABR affiliate membership, as long as a faculty member, teacher, or advisor is an active SABR member (or registers to join.) The teacher/advisor will be listed as the group contact on the SABR website.
The teacher/advisor will be asked to collect the money, names and e-mail addresses for all students wishing to join, and submit those to the SABR office at one time. In addition, the advisor/instructor must be an active SABR member or sign up for a regular SABR membership; annual dues are $65, with discounts available for adults under the age of 30 or over 65.
To sign up for a Student Group Affiliate Membership, or if you have any questions about how it might work for your group or class, please contact SABR Vice President Dr. Leslie Heaphy at Lheaphy@kent.edu or (330) 244-3304.
---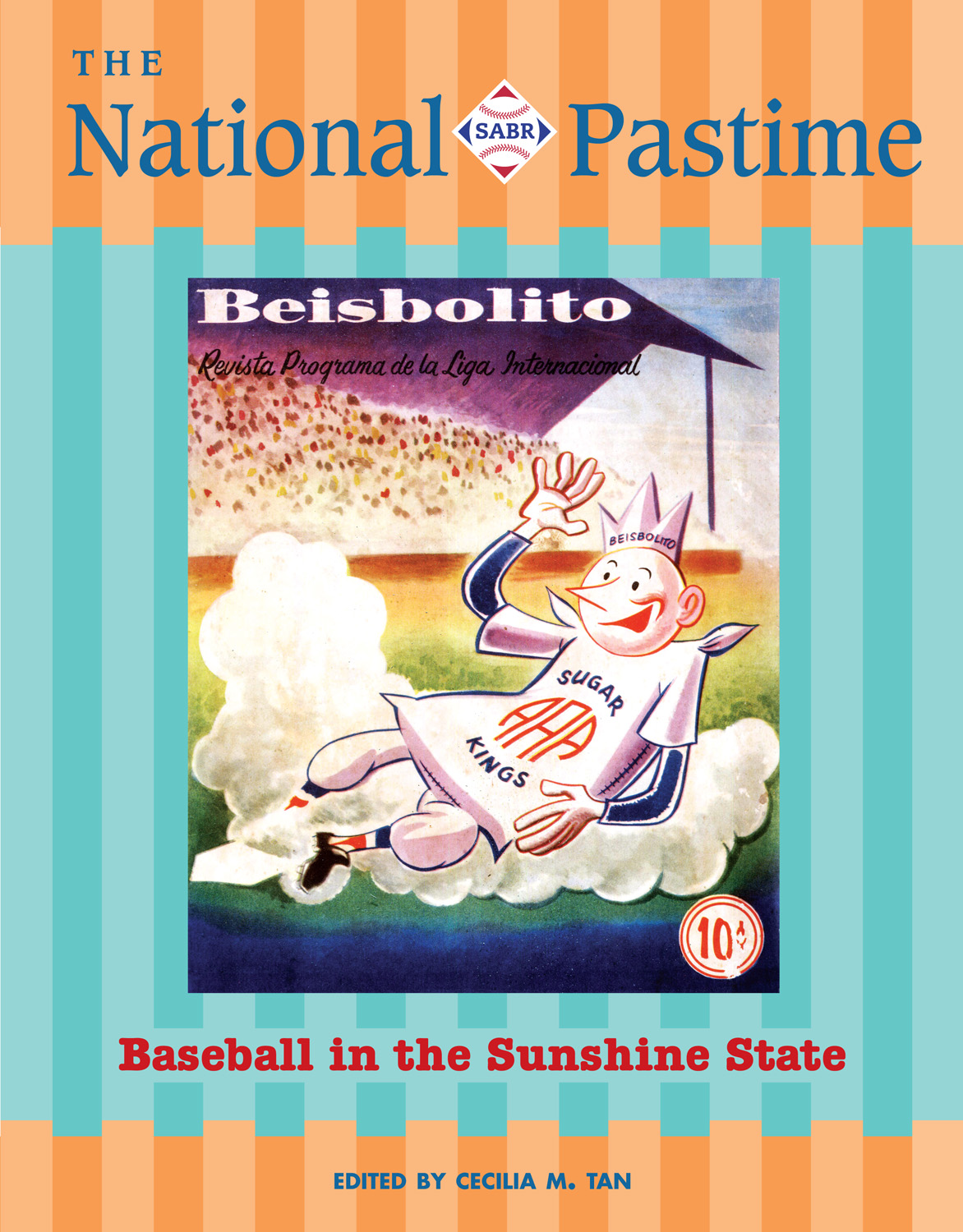 Since 2009, The National Pastime has served as SABR's convention-focused publication. Published annually, this research journal provides in-depth articles focused on the respective geographic region where the national convention is taking place in a given year.
The SABR 46 convention is set to begin this week in Miami, and we have dedicated the theme of The National Pastime to baseball in the Sunshine State. All SABR members receive a free e-book copy of The National Pastime as part of their membership benefits, while attendees of the national convention will also receive a souvenir print edition in their goody bags.
Having trouble downloading our e-books? To view PDF files on your computer, click here to download the free Adobe Reader software. Having trouble downloading e-books to your Kindle, Nook, Sony Reader or iPad? Click here for additional help.
If you aren't able to attend the convention in Miami, please enjoy this issue of The National Pastime as your virtual trip to South Florida. Happy reading!
To learn more about contributing to a future SABR publication, click here.
— Cecilia M. Tan, editor
---
All SABR members are invited and encouraged to submit a Research Presentation Proposal Abstract on any topic of 19th-century baseball for the 2017 Frederick Ivor-Campbell 19th Century Base Ball Conference at the Baseball Hall of Fame in Cooperstown, New York. The ninth annual Ivor-Campbell Conference is scheduled for April 21-22, 2017.
The deadline for proposal Abstracts is October 31, 2016. Your abstract must be between 200-500 words for a 20- to 25-minute presentation. Please include name, title, and contact information and send your proposal as a Microsoft Word or PDF attachment to Peter Mancuso at peterplus4@earthlink.net.
This deadline enables us to publish the complete program and schedule in time for the release of our 2017 Winter Issue of our quarterly newsletter, "Nineteenth Century Notes," in early January, when registration for "The Fred" begins.
For any questions, please contact Peter Mancuso at peterplus4@earthlink.net.
---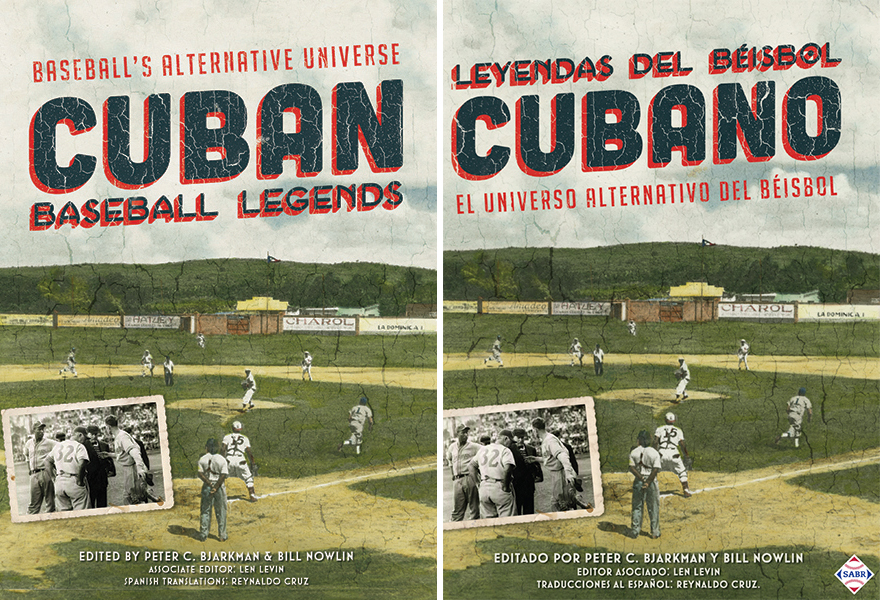 The newest (and first bilingual!) publication from the SABR Digital Library focuses on legendary ballplayers from Cuba's rich baseball history:
Cuban Baseball Legends: Baseball's Alternative Universe
Edited by Peter C. Bjarkman and Bill Nowlin
Spanish translations: Reynaldo Cruz
432 pages, 8.5″ x 11″
ISBN (ebook): 978-1-9438-1625-5, $9.99
ISBN (paperback): 978-1-9438-1624-8, $21.95
Minnie Minoso. Martin Dihigo. Luis Tiant Sr. and Jr. Orlando "El Duque" and Livan Hernandez. These are only a few of the leading lights profiled in Cuban Baseball Legends: Baseball's Alternative Universe. The 47 individuals profiled here represent only a small handful of the legions of memorable and sometimes even legendary figures produced over nearly a century and a half by an island nation where the bat-and-ball sport known as baseball is more than a national pastime, it is the national passion. The book presents 47 biographies in all, plus essays on Cuban baseball.
These biographies were researched and written by a team of members of the Society for American Baseball Research. SABR's BioBroject has produced bios of over 3,800 players since 2002. A Spanish-language edition of the book is also available, a new first for SABR. Haga clic aquí para obtener más información sobre las "Leyendas del Béisbol Cubano."
Contributors include: Mark Armour, Thomas Ayers, Ray Birch, Peter C. Bjarkman, Ron Briley, Phil Cola, Rory Costello, Reynaldo Cruz, Eric Enders, Joseph Gerard, Peter M. Gordon, Tom Hawthorn, Lou Hernandez, Douglas Hill, Joanne Hulbert, Len Levin, Brian McKenna, Zachary Moser, Bill Nowlin, Jose I. Ramirez, Rick Schabowski, Mark Stewart, John Struth, and Adam J. Ulrey.
SABR members, get this e-book for FREE!
Más información acerca de leyendas del béisbol cubano mediante la descarga más reciente libro electrónico de SABR:
Having trouble downloading our e-books? To view PDF files on your computer, click here to download the free Adobe Reader software. Having trouble downloading e-books to your Kindle, Nook, Sony Reader or iPad? Click here for additional help.
SABR members will get discounted rates for all Digital Library publications, including many for free. To find more SABR Digital Library books, visit SABR.org/ebooks.
---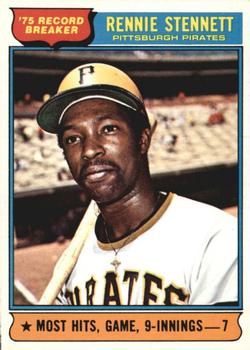 Eight new biographies were posted this week as part of the SABR Baseball Biography Project, which brings us to a total of 3,830 published biographies. Here are the new bios published this week:
All new biographies can be found here: http://sabr.org/bioproj/recent
Search for any SABR biography: You can now visit sabr.org/bioproj_search to search for any player — or manager, executive, scout, spouse, broadcaster, or umpire — who appears in the SABR BioProject. You can also browse all of these BioProject categories and a lot more, including 300-game winners, Hall of Famers, 1960s All-Stars, or Negro Leaguers, at our Browse page: sabr.org/bioproj/browse.
---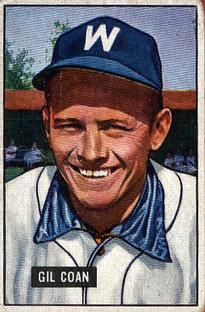 One new game story was posted this week as part of the SABR Games Project. Here is the new game story:
All new Games Project stories can be found here: http://sabr.org/gamesproject/recent
Get involved: Writing for the Games Project is an easy way to get involved as a SABR member. Find out how by reading the Games Project FAQs section or checking out the Authors' Guidelines.
Seeking a new Chief Editor: Would you like to help contribute to the SABR Games Project? We're seeking a new Chief Editor (or editors) to help coordinate the editing for all Games Project stories. This is a crucial role, but unglamorous and thankless — though we do try to thank editors as much as we can. If you have any experience editing and would like to help, please contact Greg Erion. Fact-checkers are also wanted; you could volunteer, for example, to read all game essays from the early 1950s for accuracy. Please contact the Games Project officers above for more details.
---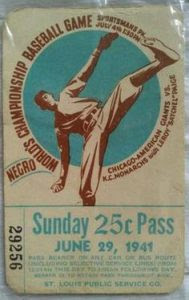 We are pleased to pass along this update from SABR member Gary Ashwill at Seamheads.com on August 6, 2016:
For the second year in a row, the Negro Leagues' best player, Josh Gibson, played in the Mexican League instead of with the Homestead Grays. For the standings at least, it didn't matter as Homestead finished first for the fifth consecutive year. The Grays were a very veteran team by 1941. Thirty-three year old first baseman Buck Leonard was the MVP of the NNL, with an AVE/OBP/SLG of .354/.477/.696 in 198 Plate Appearances. The pitching was led by also thirty-three year old Ray Brown, who went 11-5 with a 2.85. Most amazingly, the "10th man" in the lineup, forty-five year old third baseman Jud Wilson, hit .444/.515/.633 in 106 PA's.

Just as in 1940, 2nd and 3rd place in the NNL belonged to the Baltimore Elite Giants and the Newark Eagles. With Josh Gibson out of the league, the best NNL catcher was Baltimore's nineteen year old Roy Campanella, who hit .345/.418/.644 in 100 PA's. Left fielder Bill Hoskins hit .367/.413/.669. On the mound veteran Bill Byrd was 8-3 with a 2.02 ERA for Baltimore. In contrast to Homestead, Newark had an extremely young team. Twenty-two year old short stop Monte Irvin hit .401/.450/.639 in 169 PA's while twenty-four year old Leon Day moved away from regular pitching, splitting his time between centerfield and second base, and hitting .320/.367/.524.

Over in the Negro American League, the Crawfords franchise was now completely gone, while the Cleveland Bears moved south to become the Jacksonville Red Caps. But at the top of the league, it was once again the Kansas City Monarchs, who like the Grays had the league's best overall record for the fifth year in a row. And while the Negro Leagues were missing one big star in Gibson, they got one back, with Satchel Paige returning to the Monarchs after several years of injury and contract issues. The thirty-five year old Paige overall went 5-0 with a 2.15 ERA in 37 innings and struck out a league leading 25% of batters faced. But Paige wasn't the Monarchs' best pitcher – that would be Hiton Smith, the 'relief pitcher' who went 7-0 with a 1.42 ERA in 50 innings. Smith also batted .435/.480/.609 in 26 PA's. Right fielder Ted Strong hit .325/.456/.602 while center fielder Willard Brown batted .321/.378/.550.

The Birmingham Black Barons, who finished second, were beginning to build a good, young team to challenge the Monarchs. Twenty-three year old first baseman Lyman Bostock led them with .378/.410/.541 at the plate.
Read the full article here: http://seamheads.com/blog/2016/08/06/negro-leagues-db-update-1941-nnl-nal/
To view the award-winning Seamheads Negro Leagues Database, visit http://www.seamheads.com/NegroLgs/index.php.

---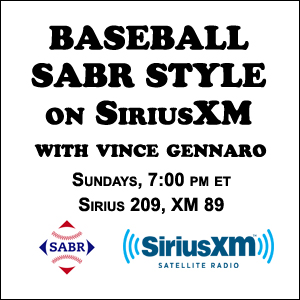 Behind the Numbers: Baseball SABR Style on SiriusXM, a radio show hosted by SABR President Vince Gennaro, will air this weekend at its regular time, 7:00-8:00 p.m. ET on Sundays, on MLB Network Radio.
This week's guests are Ben Jedlovec of Baseball Info Solutions and author Mitchell Nathanson.
Now, you can also watch video highlights of Behind the Numbers: Baseball SABR Style on SiriusXM on MLB.com and you can also listen to all recent episodes on-demand on the SiriusXM Internet Radio App.
Click here to watch more video highlights of Baseball SABR Style from MLB.com.
Behind the Numbers: Baseball SABR Style on SiriusXM focuses on examining and interpreting the statistical analysis that plays a critical role in baseball today. It airs weekly throughout the year on MLB Network Radio, available to subscribers nationwide on XM channel 89, Sirius channel 209, and on the SiriusXM Internet Radio App.
---
In Memoriam
Andrew Craze, 49, a SABR member since 1991, died on Sunday, July 24 in Shaker Heights, Ohio, after a courageous 19-month battle with cancer. Andy, a lifelong Cleveland Indians fan, was the founder of Western Reserve Brewing and co-founder of Cleveland GiveCamp. He is survived by his partner, Jane Winik; his parents, Charlie and Susan Craze; his sister and brother-in-law, Lizzy Craze and Jeff Gibboney; and many, many friends and family members. A memorial service was held on August 5 at First Baptist Church in Shaker Heights. In lieu of flowers, please donate to Donate Life in Andy's memory. Click here to learn more.
---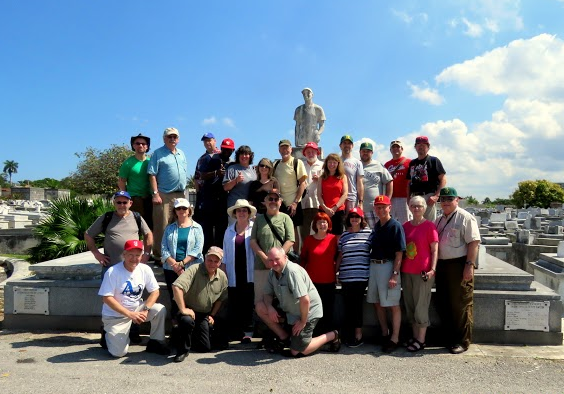 SABR member Kit Krieger is planning a Cubaball tour from September 26 to October 3, 2016. The early dates reflect changes in the schedule for the Cuban National Series, which opens at an unprecedented early date of August 7.
The 2016 tour will feature five games in five different cities: Havana, Pinar del Rio, Mayabeque, Artemesa and Matanzas. We will see nine of the 16 teams in the league. As usual, the tour will include meeting with former and current players, including a visit with National Team manager Victor Mesa in the Matanzas clubhouse. We will meet with veteran players, including Luiz Zayas, the last member of the Havana Sugar Kings living in Cuba and Enriquito Diaz, the "Record King", who holds the all-time records for games, at-bats, runs, hits, triples and stolen bases.
We will also visit the baseball monuments at the Colon Cemetery, the Hemingway Estate and La Tropical Stadium, home of the Cuban League from 1930 o 1946. We will again meet with Sigfredo Barros, the baseball beat writer for Cuba's national newspaper and one of the most knowledgable baseball people on the island.
With the travel ban all but lifted, Americans are flocking to the island and prices are soaring. Comparable tours are priced at $5,000 to $6,000. Cubaball's 2016 tour is priced at $2,999, which includes transfers, hotels, most meals, admission to all itinerary events, and ground transportation on air-conditioned buses. It does not include return airfare, beverages, or gratuities.
The tour is limited to 25 registrations, with a minimum of 15 registrants required for the tour to proceed. Visit www.capstours.com for more information or contact me at ejkrieger@shaw.ca if you have any questions.
— Kit Krieger
---
We've heard your feedback: Some of you have said you look forward to "This Week in SABR" every Friday, but sometimes there are just too many compelling articles and announcements to read every week. We're not complaining — hey, keep up the great work! — but we know the feeling. So in an effort to make the length of this newsletter more manageable to read, we'll summarize some of the repeating/recurring announcements in a special "In Case You Missed It (ICYMI)" section of "This Week in SABR".
Here are some major headlines from recent weeks that we don't want you to miss:
All previous editions of This Week in SABR can be found here: http://sabr.org/content/this-week-in-sabr-archives.
For more information, click here.
---
We'd like to welcome all of our new SABR members who have joined this week. You can find all Members-Only resources at members.sabr.org and the Membership Handbook can be downloaded here.
Please give these new members a warm welcome and help them make the most of their membership by giving them the opportunity to get involved in their local chapter or a research committee.
You can find contact information for any SABR member in the online membership directory (SABR.org/directory).
| Name | Hometown | | | Name | Hometown |
| --- | --- | --- | --- | --- | --- |
| Darren Beatty | Greensburg, PA | | | Ryan Kelly | Monroe, CT |
| Demetrios Boulukos | Holtsville, NY | | | Gabe Kiley | St. Louis, MO |
| Douglas Buege | Madison, WI | | | Nathan Klevit | Maple Glen, PA |
| Ken Draut | Louisville, KY | | | R. Joel Sifferman | Phoenix, AZ |
| Marc Guilbault | Montreal, QC | | | Leonard Tran | Seattle, WA |
| David Haberkorn | Brookfield, WI | | | Donny Williams | Atascadero, CA |
| Keith June | Arlington, VA | | | Barry Wittenstein | New York, NY |
---
Here are the new SABR research committee updates this week:
Find all SABR research committee newsletters at SABR.org/research.
---
Here are the new regional chapter updates this week:
Visit SABR.org/chapters for more information on SABR regional chapters.
---
Here is a list of upcoming SABR events:
All SABR meetings and events are open to the public. Feel free to bring a baseball-loving friend … and make many new ones! Check out the SABR Events Calendar at SABR.org/events.
---
Here are some recent articles published by and about SABR members:
Read these articles and more at SABR.org/latest.
---
This Week in SABR is compiled by Jacob Pomrenke. If you would like us to include an upcoming event, article or any other information in "This Week in SABR," e-mail jpomrenke@sabr.org.
Have trouble reading this e-mail? Click here to view this week's newsletter on the web.
Are you receiving our e-mails? "This Week in SABR" goes out by e-mail to all members on Friday afternoons. If they're not showing up, try adding "sabr.notes@sabr.org" to your contact list to ensure they show up in your inbox (and not the spam folder.)
---
Originally published: August 12, 2016. Last Updated: April 3, 2020.
https://sabr.org/wp-content/uploads/2020/03/research-collection4_350x300.jpg
300
350
admin
/wp-content/uploads/2020/02/sabr_logo.png
admin
2016-08-12 17:00:00
2020-04-03 14:38:45
This Week in SABR: August 12, 2016