This Week in SABR: January 2, 2015

Welcome to "This Week in SABR!" Here's what we've been up to as of January 2, 2015:
---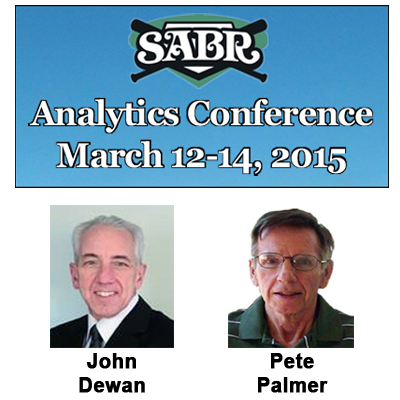 We're pleased to welcome more featured speakers for the fourth annual SABR Analytics Conference, which will be held March 12-14, 2015, at the Hyatt Regency Phoenix in downtown Phoenix, Arizona.
Conference registration is available now at the SABR Store. Click here to register. The conference is open to all baseball fans. Stay tuned as more featured speakers will be announced soon!
John Dewan, Baseball Info Solutions: John is the owner of Baseball Info Solutions, which collects, analyzes and disseminates the most in-depth data in the industry with more than a dozen Major League Baseball teams as clients. He is also the co-publisher of ACTA Sports, a division of ACTA Publications, which publishes books on statistical baseball analysis, including the annual Bill James Handbook and other sports titles. John's three-volume set of The Fielding Bible books break new ground in an area that has been the least analyzed in baseball: defense. His Plus/Minus System and Defensive Runs Saved are a direct application of actuarial and sabermetric techniques. Before founding BIS, John was President and CEO of STATS, Inc., following a highly successful career as an insurance actuary.
Pete Palmer, SABR: A mathematician and analyst; an encyclopedist and author; a historical sleuth and statistical innovator; a researchers' invaluable guide and friendly collaborator — Pete has been at the forefront of the new approaches to how we think about the game. He has devised new stats (On Base Plus Slugging, Linear Weights, and more) and retraced the steps of statisticians of yore to correct their tabulations. His contributions to the game have been as particular as correcting Ty Cobb's hit total and as grand as restating and evaluating all the game's historical records through the prism of modern statistical measures. He was the first to recognize the mathematical relationship between runs and wins, and the one most responsible for the introduction of On Base Percentage into common parlance. The Hidden Game of Baseball, co-authored with John Thorn and published in 1984, remains a touchstone for sabermetric thought. Palmer's encyclopedic work commenced in the 1970s when he edited the venerable Turkin-Thompson Official Encyclopedia of Baseball, originally issued in 1951. From 1989 through 2001 he and Thorn published seven editions of the groundbreaking encyclopedia Total Baseball. Beginning in 2004 he and Gary Gillette combined to issue The Baseball Encyclopedia, endorsed in subsequent years by ESPN.
They will join Larry Baer, President and CEO of the San Francisco Giants; Curt Schilling, ESPN analyst and former major league pitcher; Brian Kenny, MLB Network host; John Kruk, ESPN analyst and former major league first baseman; Jon "Boog" Sciambi, ESPN announcer; Karl Ravech, host of ESPN's "Baseball Tonight"; Len Kasper, Chicago Cubs broadcaster; Buster Olney, ESPN.com senior writer and author; Eduardo Perez, ESPN analyst and former major league first baseman; Steve Berthiaume, Arizona Diamondbacks broadcaster; Joe Block, Milwaukee Brewers broadcaster; Jim Callis, MLBPipeline.com senior writer; Jonathan Mayo, MLB.com senior writer; John Thorn, MLB Official Historian; Vince Gennaro, SABR President; and Dick Cramer, sabermetrics pioneer and STATS, LLC co-founder, as featured speakers at the 2015 SABR Analytics Conference.
Visit SABR.org/analytics/speakers for full biographies of our featured speakers.
SABR has a long and storied history with baseball statistical analysis, evidenced by the link between our name and sabermetrics. While SABR is a multi-faceted organization involved in virtually every aspect of baseball, we have taken a major step to re-connect with our beginnings by producing and hosting the fourth annual:
SABR Analytics Conference
March 12-14, 2015
Hyatt Regency Phoenix
Phoenix, Arizona
Once again, we're bringing together the top minds of the baseball analytic community under one roof to discuss, debate and share insightful ways to analyze and examine the great game of baseball.
The schedule will consist of a combination of Guest Speakers, Panels and Research Presentations — plus the unique Diamond Dollars Case Competition, in which undergraduate, graduate, and law school students from across the country analyze and present a real baseball operations decision.
Conference registration is available now at the SABR Store. Click here to register. The conference is open to all baseball fans. The early registration rate is $395 for SABR members and $495 for nonmembers, or $350 for currently enrolled high school or college students (includes one-year membership to SABR).
The 2015 SABR Analytics Conference will be held Thursday, March 12 through Saturday, March 14 at the Hyatt Regency Phoenix, 122 N. 2nd St., Phoenix, AZ 85004. Click here to book your hotel room at the special SABR group rate of $174/night (plus tax) for double occupancy. Or call (602) 252-1234 and mention that you're with the SABR Analytics Conference.
Check back soon at SABR.org/analytics as we announce more featured speakers, panels and presentations!
For complete coverage of last year's SABR Analytics Conference, visit SABR.org/analytics/2014.
Related links:
---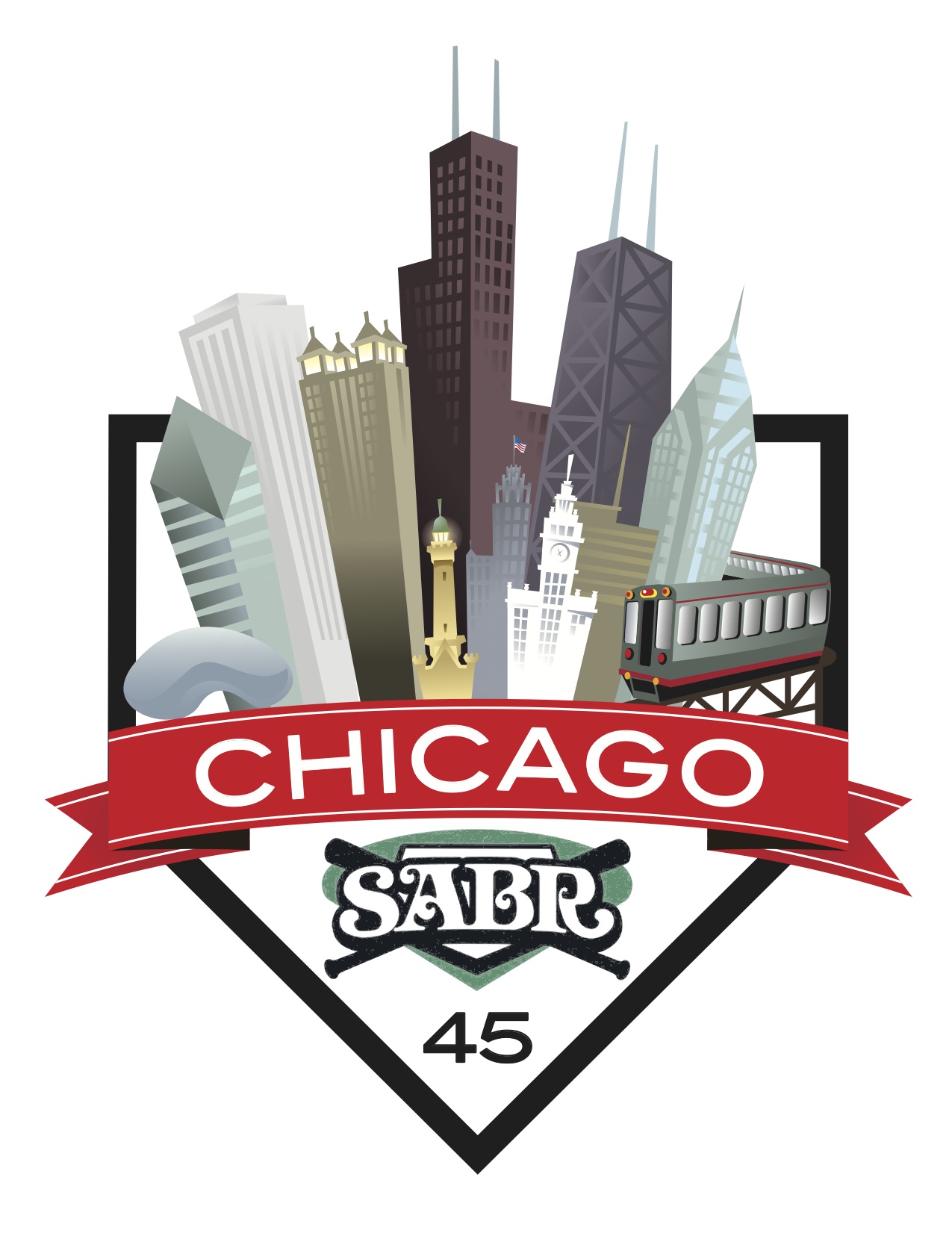 SABR invites all members to present their research findings to their colleagues attending SABR 45, the 2015 annual convention in Chicago.
Oral presentations are expected to last 20 minutes, followed by a five minute question-and-answer period. Posters will be presented, with the author on-hand to discuss the work, during a poster session of 90 or so minutes, and will probably remain on display throughout the convention.
Through on-site judging, the most highly-regarded presentations will receive the Doug Pappas Award for best oral presentation and the USA Today Sports Weekly Award for best poster presentation.
SABR 45 will be held June 24-28, 2015, at the Palmer House Hilton in Chicago. (Registration and hotel information will be available at SABR.org/convention beginning in mid-January.)
Click here for complete details on submission requirements.
Please note: If your abstract is accepted and you intend to make a research presentation, you must register to attend the SABR 45 convention. Registration details will be available at SABR.org/convention beginning in mid-January.
---
The seventh annual Frederick Ivor-Campbell 19th Century Base Ball Conference will be held April 17-18, 2015, at the National Baseball Hall of Fame and Museum in Cooperstown, New York.
Registration form and schedule: Click here to download the 2015 conference registration form, program, and schedule. Registration is open to all SABR members and up to two non-SABR family members or friends (ages 18 or over.) Registration closes April 5, 2015, or when registration is announced "closed" due to space constraints.
Submit your research presentation abstract: To submit a proposed 25-minute research presentation on any aspect of 19th-century baseball, e-mail a 200- to 400-word abstract to Peter Mancuso (peterplus4@earthlink.net) before February 7, 2015.
The 2015 conference will be highlighted by a keynote address from baseball historian Jerrold Casway, along with a panel discussion, "Sporting News: Baseball in the 19th Century Press" with Jim Overmyer, Bob Tholkes, George Thompson, and John Thorn; a special presentation by James Brunson III ("Black Baseball: 1858-1900"); a Member Spotlight interview of Bob Bailey by Tom Simon; plus book signings, more research presentations, a welcome dinner, and more.
Registration is $70 per person (includes all conference sessions plus Saturday keynote luncheon), plus an additional $45 per person for the Friday welcome dinner. If you would like to add a guest for the Saturday keynote luncheon, it is $35 per person. For complete details, download the 2015 conference registration form.
For more information, visit SABR.org/ivor-campbell19c or contact Peter Mancuso at peterplus4@earthlink.net.
---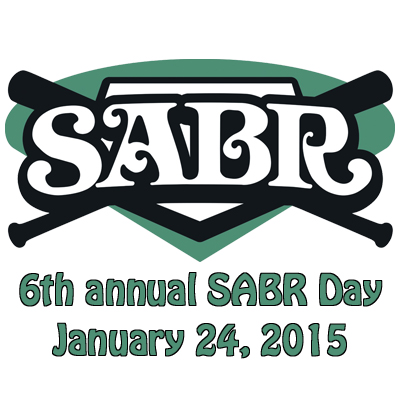 Just a reminder to all that the sixth annual SABR Day will be held Saturday, January 24, 2015. We're starting to compile details now on all 2015 SABR Day events at SABR.org/sabrday.
Click here for complete details on all events in our SABR Day map (or click here to view details on a spreadsheet).
SABR Day events are scheduled for Saturday, January 24 in the following cities:
Cincinnati, OH (Hoyt-Allen Chapter)
Cooperstown, NY (Cliff Kachline Chapter)

Denver, CO (Rocky Mountain Chapter)
Fort Lauderdale, FL (South Florida Chapter)
Houston, TX (Larry Dierker Chapter)
Las Vegas, NV (Maddux Brothers-Las Vegas Chapter)
Little Rock, AR (Robinson-Kell Chapter)

Louisville, KY (Pee Wee Reese Chapter)

Middletown, CT (Smoky Joe Wood Chapter)

Nashville, TN (Rice-Russell Chapter)

New York, NY (Casey Stengel Chapter)
Philadelphia, PA (Connie Mack Chapter)
Pittsburgh, PA (Forbes Field Chapter)
St. Louis, MO (Bob Broeg Chapter)
San Francisco, CA (Lefty O'Doul Chapter)
Seattle, WA (Northwest Chapter)
In addition, some chapters are holding their SABR Day meetings on a different day, due to venue or schedule availability. Click on a link below or see the Events Calendar for details on each of these meetings, as well:
Check back soon at SABR.org/sabrday for more information on a SABR Day meeting close to you. To add your SABR Day event to the calendar, please send details to jpomrenke@sabr.org.
Regional SABR meetings are open to all baseball fans and are usually free to attend, so bring a friend! Guest speakers often include current and former baseball players, managers, umpires, executives, scouts, writers and authors.
For a complete recap of last year's SABR Day activities, visit SABR.org/sabrday/2014.
---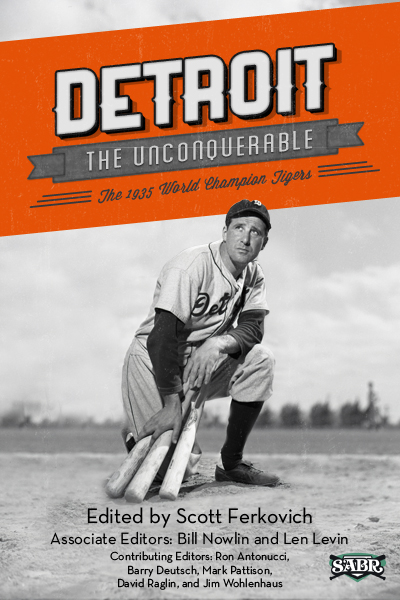 Add a championship book to your collection with the newest e-book from SABR Digital Library:
Detroit the Unconquerable: The 1935 World Champion Tigers
Edited by Scott Ferkovich
ISBN (paperback): 978-1-933599-78-6
ISBN (e-book) 978-1-933599-79-3
226 pages, 8.5″ x 11″
It had taken three and a half decades, but the Detroit Tigers were finally crowned the best team in baseball in 1935. Coming on the heels of their hugely disappointing loss in the World Series to the St. Louis Cardinals the year before, the Tigers emerged victorious in a thrilling six-game October showdown against a talented Chicago Cubs team.
It was Detroit's first World Series championship. For a city suffering from the Great Depression, it couldn't have come at a better time.
The team was led by player-manager Mickey Cochrane, and featured an offense fueled by Hank Greenberg, Charlie Gehringer, and Goose Goslin (dubbed the "G-Men"). On the mound were Lynwood Thomas "Schoolboy" Rowe, Tommy Bridges, Elden Auker, and General Crowder. With 93 victories that summer, the Tigers outpaced the New York Yankees by three games, taking their fifth American League title in club history.
To commemorate the 80th anniversary of this great team, the Society for American Baseball Research is proud to present the 1935 Detroit Tigers in all their glory. With contributions from over 35 members of the SABR BioProject, this book is a delightful account of one of the most significant teams in sports history.
"Navin Field was packed, and when we won Detroit really came alive. As a team we were like a bunch of brothers. Hank, Charlie, Billy, Goose, Schoolboy, Tommy…all of them. I think of those guys often. It was a wonderful time of my life." — Elden Auker
SABR members, get this e-book for FREE!
For more SABR Digital Library publications that are free to all members, visit SABR.org/ebooks.
Having trouble downloading our e-books? To view PDF files on your computer, click here to download the free Adobe Reader software. Having trouble downloading e-books to your Kindle, Nook, Sony Reader or iPad? Click here for additional help.
---
The Society for American Baseball Research is seeking Spring 2015 interns to work in our office in Phoenix, Arizona.
An internship with SABR will involve responsibilities across a variety of disciplines, possibly including:
Working on-site at a local SABR conference, such as the SABR Analytics Conference
Working with our Membership Director or Director of Operations on organizational duties, membership renewal drives, customer service
Working with our Web Editor to help publish and/or produce content for our website at SABR.org
Interested candidates should be able to demonstrate basic office-related computer skills. HTML knowledge is a plus.
A working knowledge of baseball — and an awareness of the game's general history and basic statistics — is required.
The internship is an educational opportunity that may count toward college credit, covering 15-20 hours per week (flexible schedule), at the SABR office in Phoenix, Arizona. The internship will be for a fixed period of time and is designed to provide the intern with skills and training that may be applicable to working in a nonprofit research environment or in other research-based organizations. No housing assistance will be provided.
Please send a resume and cover letter in PDF form to mappleman@sabr.org or jpomrenke@sabr.org by 5:00 p.m. MST Friday, January 9, 2015.
---
For those of you whose memberships expired recently, there's still a little time left to renew and be a part of the SABR community again in 2015. If you've already renewed, we thank you for your support and look forward to another exciting year ahead.
Renew now to receive the Spring 2015 edition of the Baseball Research Journal, plus discounts on registration to the 2015 SABR Analytics Conference and SABR 45 in Chicago, and a lot more! Please note: We MUST receive your dues by February 28, 2015, in order for you to receive the upcoming BRJ.
Here's how to renew: You can renew your membership for 1 year or 3 years online at the SABR Store; by phone at (602) 343-6450; or by mailing this downloadable PDF form and your payment to the SABR office at 4455 E. Camelback Road, Ste. D-140, Phoenix, AZ 85018.
Dues are the same as they have been in recent years: for this, you get two editions of the Baseball Research Journal, the expanded e-book edition of The National Pastime; 8-10 free e-books published by the SABR Digital Library; "This Week in SABR" every Friday; access to research resources such as Paper of Record (with complete archives of The Sporting News); discounts to all SABR conferences such as the National Convention (Chicago 2015), the SABR Analytics Conference, the Jerry Malloy Negro League Conference, and the Frederick Ivor-Campbell 19th Century Conference; discounts to MLB.TV; and much, much more.
We believe SABR has something for everyone, from the active researcher to someone passionate about baseball. We hope you'll invite your friends, colleagues and family members to join at store.sabr.org.
---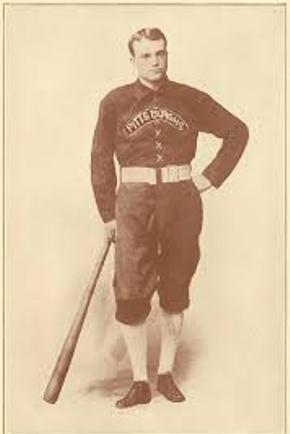 Seven new biographies were posted as part of the SABR Baseball Biography Project, which brings us to a total of 2,995 published biographies. Here are the new bios:
All new biographies can be found here: http://sabr.org/bioproj/recent
You can find the SABR BioProject at SABR.org/BioProject.
Bios on more than just ballplayers: The ambitious goal of the SABR Baseball Biography Project is to publish a full-life biography of every major league player in history. But SABR members write about a lot more than just ballplayers. In addition, we have pages for Ballparks, Broadcasters, Executives, Managers, Scouts, Spouses, Umpires and a lot more on the BioProject website. You can browse all of these categories at http://sabr.org/bioproj/browse. So if you've ever thought, "Hey, that person (or ballpark) should get the full BioProject treatment" — write the story and we'll publish it!
Get involved! If you'd like to help contribute to the SABR BioProject, visit our BioProject Resources page or read the FAQs section to get started. We're also looking to expand the BioProject to include all "encyclopedic" articles on baseball-related subjects from past SABR publications or committee newsletters. If you come across an article you think should be included in the SABR "baseball repository" at the BioProject, send a copy or link to markarmour04@gmail.com or jpomrenke@sabr.org.
---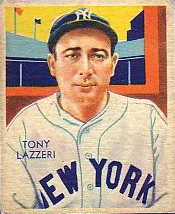 Three new game stories were posted this week as part of the SABR Games Project. Here are the new game stories:
The SABR Baseball Games Project was launched in January 2014 to research and write articles on major-league and Negro League regular, postseason, and All-Star Games. These game accounts will complement Retrosheet and Baseball-Reference box scores as well as BioProject essays on the players involved.
The articles are not intended to be mere play-by-play summaries, nor should they be first-person narratives. Rather the goal is to put each game in historical context — whether that history is of a particular player, team, season, or something even broader.
Visit the new Games Project website at SABR.org/gamesproject.
---
SABR Baseball Research Award, due 1/31/2015: The SABR Baseball Research Award (formerly the Sporting News-SABR Baseball Research Award) honors those whose outstanding research projects completed during the preceding calendar year have significantly expanded our knowledge or understanding of baseball. To submit a nomination for the 2015 awards, please contact Bill Felber at bfelber@att.net.
McFarland-SABR Baseball Research Award, due 2/15/2015: The McFarland-SABR Baseball Research Award honors the authors of the best articles on baseball history or biography completed or published during the preceding calendar year. To submit a nomination for the 2015 awards, please contact Len Levin at lenlevin5@hotmail.com.
Ron Gabriel Award, due 3/1/2015: The Ron Gabriel Award annually honors the author(s) of the best research, published or unpublished, on the subject of the Brooklyn Dodgers completed during the preceding calendar year. Eligible works include but are not limited to magazine and journal articles, previously unpublished chapters or articles in anthologies or other books with multiple authors, unpublished research papers, written versions of oral presentations, books, databases and websites. To submit a nomination for the 2015 awards, please contact Craig Murden at hncsports@optonline.net.
Please note: Only ONE entry per nomination will be considered (do not submit multiple nominations for the same award). For more information on SABR Awards, click here.
---
There have been a number of inquiries made to the Society for American Baseball Research about the possibility of student groups/classes joining SABR. After much discussion, the SABR Board voted to approve Student Group Affiliate Memberships.
A Student Group Affiliate Membership will provide students with access to many of the electronic benefits that SABR members enjoy, including "This Week in SABR," e-book editions of the Baseball Research Journal and The National Pastime, free SABR e-books, and access to the members-only section of SABR.org. This membership will not include any printed publications or voting rights.
In order to make the Student Group Affiliate Membership affordable for groups to join, here are the options we offer:
College/University groups/classes: For an annual fee of $250, a group of up to 25 students can receive a one-year electronic SABR affiliate membership.
High School/Middle School groups/classes: For an annual fee of $100, a group of up to 20 students can receive a one-year electronic SABR affiliate membership.
Any educational class or student group at the middle school, high school or college/university level is eligible for a SABR affiliate membership, as long as a faculty member, teacher, or advisor is an active SABR member (or registers to join.) The teacher/advisor will be listed as the group contact on the SABR website.
The teacher/advisor will be asked to collect the money, names and e-mail addresses for all students wishing to join, and submit those to the SABR office at one time. In addition, the advisor/instructor must be an active SABR member or sign up for a regular SABR membership; annual dues are $65, with discounts available for adults under the age of 30 or over 65.
To sign up for a Student Group Affiliate Membership, or if you have any questions about how it might work for your group or class, please contact SABR Director Dr. Leslie Heaphy at Lheaphy@kent.edu or (330) 244-3304.
---
La Serie del Caribe, the Caribbean World Series, returns to Puerto Rico in 2015. The Series will be held February 2-8 in Estadio Hiram Bithorn in San Juan.
SABR member Monte Cely of the Austin, Texas-based Rogers Hornsby Chapter is once again traveling to La Serie and will serve as SABR's "unofficial reporter" for the fifth consecutive year. He looks forward to it with much anticipation and will do his best to keep you informed of the run-up to the Series, the participating teams, the excitement in the stands, and the action on the field.
With the Cuban Serie Nacional champions again participating, the five-team tournament will follow the same schedule of competition that was established in 2014. That is: the first phase, February 2-6, will be a five-day, single round-robin competition. From those results, the bottom (fifth-place) team will be eliminated and the remaining four teams will play a semifinal round on February 7, with the two winners then playing for the championship on February 8.
Follow along with Monte at the Hornsby Chapter's website, chapters.sabr.org/hornsby.
---
We've heard your feedback: Some of you have said you look forward to "This Week in SABR" every Friday, but sometimes there are just too many compelling articles and announcements to read every week. We're not complaining — hey, keep up the great work! — but we know the feeling. So in an effort to make the length of this newsletter more manageable to read, we'll summarize some of the repeating/recurring announcements in a special "In Case You Missed It (ICYMI)" section of "This Week in SABR".
Here are some major headlines from recent weeks that we don't want you to miss:
All previous editions of This Week in SABR can be found here: http://sabr.org/content/this-week-in-sabr-archives.
---
We'd like to welcome all of our new SABR members who have joined this week. You can find all Members-Only resources at members.sabr.org and the New Member Handbook can be downloaded here.
Please give these new members a warm welcome and help them make the most of their membership by giving them the opportunity to get involved in their local chapter or a research committee.
You can find contact information for any SABR member in the online membership directory (SABR.org/directory).
| Name | Hometown | | | Name | Hometown |
| --- | --- | --- | --- | --- | --- |
| Eric Amundson | Pittsburgh, PA | | | Japheth Knopp | Springfield, MO |
| Kenneth Anderson | Vernon Hills, IL | | | John Lilyestrom | Gaithersburg, MD |
| Steven Berg | San Jose, CA | | | Charles Marrs | Angelus Oaks, CA |
| James Berry | Papillion, NE | | | Shafi McCants | Pasadena, TX |
| Robert Bulloch | Riverdale, GA | | | Dennis McGough | Syracuse, NY |
| Ben Cermak | New York, NY | | | Mike McKay | Minonk, IL |
| Houston Clark | Winston-Salem, NC | | | Kevin McKelvey | Boxford, MA |
| Erik Conrad | Indianapolis, IN | | | Gregory Meyers | Findlay, OH |
| Bruce Copeland | Alba, MO | | | Keith Michels | Milwaukee, WI |
| Derek Degenhardt | West Bend, WI | | | Carl Morton | Vernal, UT |
| Justin DiBiase | Swedesboro, NJ | | | Thad Mumau | Fayetteville, NC |
| Alex DiGiacomo | Cedar Park, TX | | | George Norton | Pensacola, FL |
| Fritz Drake | Columbus, OH | | | Dennis Perry | Shelby Twp, MI |
| John Dresden | Arlington, VA | | | James Reber | Studio City, CA |
| Richard Drogin | Oakland, CA | | | Ryan Robb | Lazo, BC |
| Lauren Frank | Ontario, NY | | | Norman Rosenberg | Irvine, CA |
| Gary Freymiller | W. Lafayette, IN | | | Wyatt Shea | Downters Grove, IL |
| Tony Frye | San Jose, CA | | | Zack Siegel | St. Anthony, MN |
| Dustin Garz | Winnipeg, MB | | | Amy Smith | Fort Wayne, IN |
| Chris Goodman | Fishkill, NY | | | Joseph Smith | Fort Wayne, IN |
| Paul Goodson | Cheyenne, WY | | | Jeff Speer | Redding, CA |
| Isaac Handy | New York, NY | | | Will Sykes | Greensboro, NC |
| Taylor Hatchett | Oklahoma City, OK | | | Bob Valasek | New Albany, OH |
| Pat Healy | Homewood, IL | | | Scott Van Lenten | Tempe, AZ |
| Shawn Heimberger | Hagerstown, MD | | | Lenny Wagner | Moorestown, NJ |
| Peter Kaufman | Cincinnati, OH | | | | |
---
Here are the new SABR research committee newsletters published this week:
Find all SABR research committee newsletters at SABR.org/research.
---
There were no new regional chapter updates published this week.
Visit SABR.org/chapters for more information on SABR regional chapters.
---
Here is a list of upcoming SABR events:
All SABR meetings and events are open to the public. Feel free to bring a baseball-loving friend … and make many new ones! Check out the SABR Events Calendar at SABR.org/events.
---
Here are some recent articles published by and about SABR members:
Read these articles and more at SABR.org/latest.
---
This Week in SABR is compiled by Jacob Pomrenke. If you would like us to include an upcoming event, article or any other information in "This Week in SABR," e-mail jpomrenke@sabr.org.
Have trouble reading this e-mail? Click here to view this week's newsletter on the web.
Are you receiving our e-mails? "This Week in SABR" goes out by e-mail to all members on Friday afternoons. If they're not showing up, try adding "sabr.notes@sabr.org" to your contact list to ensure they show up in your inbox (and not the spam folder.)
---
Originally published: January 2, 2015. Last Updated: April 3, 2020.
https://sabr.org/wp-content/uploads/2020/03/research-collection4_350x300.jpg
300
350
jpomrenke
/wp-content/uploads/2020/02/sabr_logo.png
jpomrenke
2015-01-02 13:00:00
2020-04-03 14:39:16
This Week in SABR: January 2, 2015