This Week in SABR: September 29, 2017

Welcome to "This Week in SABR!" Click here to view this week's newsletter on the web. Here's what we've been up to as of September 29, 2017:
---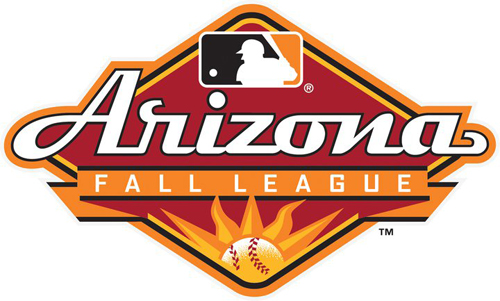 We're excited to announce more featured speakers for the ninth annual SABR Arizona Fall League Experience, which will be held Thursday, November 2 to Saturday, November 4, 2017:
Tony Siegle, Senior Advisor in the San Francisco Giants' baseball operations department
John D'Acquisto, former major-league pitcher and author of Fastball John
Siegle and D'Acquisto are scheduled to speak, along with legendary MLB executive and Arizona Fall League founder Roland Hemond and MLB.com's Barry Bloom, at the Hemond-Delhi Arizona Chapter meeting on Saturday, November 4 at the Embassy Suites, 5001 Scottsdale Road in Scottsdale, AZ, prior to the nationally televised Fall Stars Game that evening at Salt River Fields at Talking Stick.
On Thursday, November 2, former major-leaguer Del Unser and AFL executive director Steve Cobb will speak at the ballpark dinner at Scottsdale Stadium before the Scottsdale Scorpions' game against the Peoria Javelinas. On Friday, November 3, we'll have a special dinner at Don and Charlie's, home of one of the best baseball memorabilia collections you'll ever see. The event will also feature three AFL games showcasing baseball's top prospects.
All of this, including transportation, is included in one low registration price. The 2017 SABR Arizona Fall League Experience is open to all baseball fans.
Register now by clicking here! Registration is $175 for all SABR members and guests before October 12, 2017; $195 afterward.
Host hotel: SABR's recommended hotel is the Embassy Suites (5001 N. Scottsdale Rd., Scottsdale, AZ 85251) in Old Town Scottsdale. Click here to book your room online or call the hotel at (480) 949-1414 or (800) 528-1456 and mention "SABR" to book your room at our special group rate of $129/night (plus tax).
In the first eight years of the SABR AFL conference, attendees were treated to sneak peeks at Mike Trout, Bryce Harper, Buster Posey, Stephen Strasburg, Nolan Arenado, Gerrit Cole, Billy Hamilton, and Gary Sanchez before they hit the big leagues.
Visit SABR.org/AFL to sign up today or to find the full schedule.
Note: Local or visiting SABR members can purchase extra or optional tickets to the Thursday evening ballpark dinner and game ($35) at Scottsdale Stadium, the Friday afternoon game at Scottsdale Stadium ($7), the Friday night dinner at Don and Charlie's ($60), or the Fall Stars Game ($7) on Saturday night at Salt River Fields. Extra AFL Media Guides ($12) are also available for purchase while supplies last. Please contact Deb Jayne at djayne@sabr.org for details. Please note: All speakers are subject to change depending on availability.
Related links:

---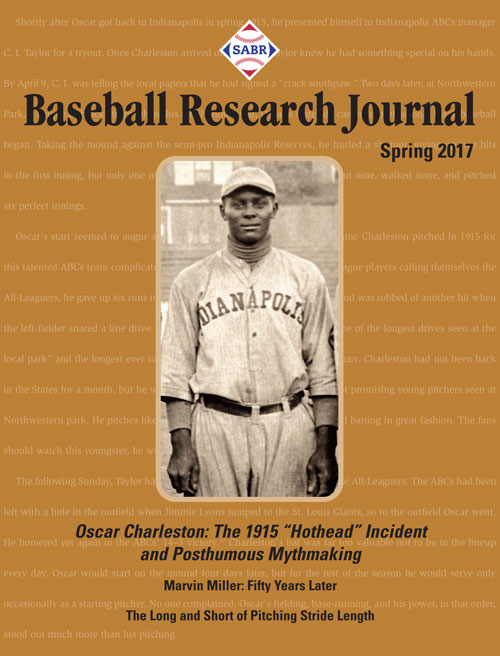 Once again, SABR is offering members the opportunity to opt out of receiving the printed version of the Fall 2017 Baseball Research Journal. We'll deliver the e-book version of the Fall 2017 BRJ in the format of your choice (EPUB, MOBI/Kindle or PDF) straight to your inbox in early November. Click here to learn more about receiving the e-book edition of the BRJ.
Opt out of receiving the printed edition by Friday, October 6 in order to get early access to all the great content in the BRJ in e-book format and online at SABR.org.
To opt out of receiving the printed version of the Baseball Research Journal: Click here to edit your membership profile. Scroll to the bottom and select "Receive publications electronically." Then save your changes.
Please note: If you do nothing, you will continue to receive two print editions of the Baseball Research Journal every year by mail.
If you've never read a Baseball Research Journal in e-book form, click here to try it out with the Spring 2017 edition. The Baseball Research Journal, and all SABR e-books, are available in EPUB, MOBI/Kindle or PDF formats.
To read articles from the BRJ archives, click here.
---
Be a winner, and add this new baseball book from the SABR Digital Library to your collection:
20-Game Losers
Edited by Bill Nowlin and Emmet R. Nowlin
Associate Editors: Bob LeMoine, Len Levin, and Carl Riechers
ISBN (ebook): 978-1-943816-58-3, $9.99
ISBN (paperback): 978-1-943816-59-0, $21.95
8.5″ x 11″, 486 pages
You have to be a very good pitcher to lose 20 games in one season. Why would a manager keep putting you out there to pitch, time after time, if you didn't have a chance to win the game? More than 25 percent of the pitchers in the National Baseball Hall of Fame are pitchers who lost 20 or more games in a single season. One of them even lost 20 or more games for 10 years in a row!
The names in this book are often well-known names. Cy Young lost more than 20 games in three different seasons. Other 20-game losers were Steve Carlton, Walter Johnson, Phil Niekro, Robin Roberts, and Red Ruffing, to name a few.
We've included here every one of the 23 Hall of Famers who are 20-game losers, as well as some lesser-known names, over sixty biographies in all. Mike Maroth and Brian Kingman, the two most recent pitchers to lose 20 games, are here. So is Jack Nabors thanks to his 1-20 season. You will find Guy Hecker, whose record of 52-20 constituted the best winning percentage of any 20-game loser. And we feature one woebegone pitching staff which had four 20-game losers in the same season.
By our count 499 major-league pitchers have had seasons in which they lost 20 or more games. Only two of them had ERAs over 6.00. This take on pitching records offers plenty of quirks to explore. 53 members of SABR combined their efforts to create this truly fascinating book.
Contributors include: Niall Adler, Will Anderson, Bob Bailey, Charlie Bevis, Dennis Bingham, Chuck Carey, Alan Cohen, Warren Corbett, Paul E. Doutrich, Don Doxsie, Alex Drude, Jeff English, Charles F. Faber, Jeff Findley, Jan Finkel, David Fleitz, Eric Frost, Charles Hausberg, Paul Hofmann, Tom Hufford, Bill Lamb, Bob LeMoine, Len Levin, Dan Levitt, Mike Lynch, Barb Mantegani, Wayne McElreavy, Brian McKenna, Justin Mckinney, Barry Mednick, Chad Moody, Skip Nipper, Bill Nowlin, Emmet R. Nowlin, Armand Peterson, David Raglin, Chris Rainey, Stephen V. Rice, Carl Riechers, Joel Rippel, C. Paul Rogers III, Stuart Schimler, Steven D. Schmitt, Joe Schuster, David E. Skelton, David C. Southwick, Glen Sparks, Mark S. Sternman, John Struth, Cosme Vivanco, Joe Wancho, Phil Williams, and Gregory H. Wolf.
SABR members, get this e-book for FREE!
SABR members will get discounted rates for all Digital Library publications, including many for free. Visit SABR.org/ebooks to find all previously published books.
Having trouble downloading our e-books? To view PDF files on your computer, click here to download the free Adobe Reader software. Having trouble downloading e-books to your Kindle, Nook, Sony Reader or iPad? Click here for additional help.
---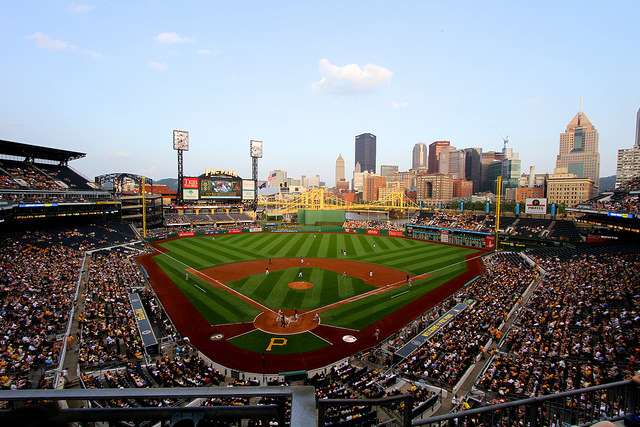 Save the date! SABR will be returning to the Steel City for our 48th national convention on June 20-24, 2018, at the Wyndham Grand in downtown Pittsburgh, Pennsylvania. Registration information will be available at SABR.org/convention in early 2018. The Pirates are scheduled to play at home against the Arizona Diamondbacks that weekend.
The Wyndham Grand is conveniently located within walking distance from PNC Park and a light rail station, many downtown cultural amenities, and right across the street from the picturesque 36-acre Point State Park where the three rivers converge.
SABR 48 will be our second convention held in Pittsburgh and first since 1995. Our 25th annual convention that year featured a keynote speech from former Pirates manager Chuck Tanner and panel discussions commemorating the 1960 and 1971 World Series champions. Learn more about SABR's convention history by clicking here.
SABR's 2018 national convention will be our 48th annual gathering; the organization's founding in Cooperstown in 1971 is counted as the first.
For more information on the SABR convention, visit SABR.org/convention.
---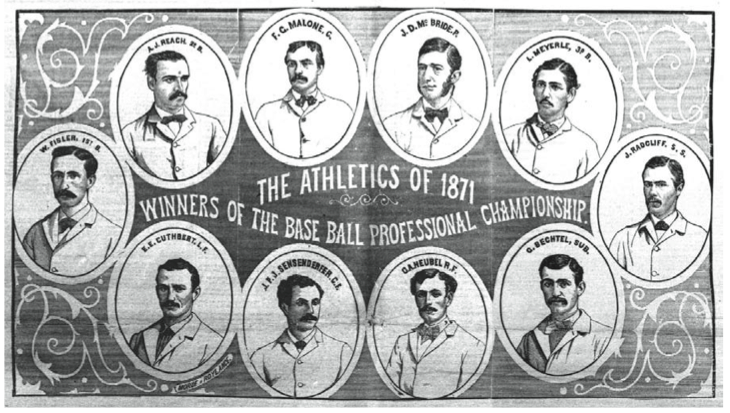 SABR member Matt Albertson and the Pennsylvania Historical and Museum Commission cordinally invite all baseball fans to the dedication of an official State Historical Marker commemorating the Jefferson Street Ballparks on Saturday, September 30 in Philadelphia.
The ceremony will take place at 11:00 a.m. at the Athletic Recreation Center, 1400 N. 26th Street in Philadelphia (the corner of Jefferson and 27th streets).
Significant, continuous baseball activity occurred at the Jefferson Street ballparks betweeen 1864 and 1891. Click here to read an article about the ballparks by Jerrold Casway in SABR's The National Pastime journal. The grounds were first used by the Olympics — the oldest recognized baseball club in Philadelphia — in the early 1860s. The all-white Olympics played the all-black Pythian club, captained by civil rights activist Octavius Catto, here in the first interracial game on September 3, 1869.
The site also hosted the first National League game on April 22, 1876, between the Philadelphia Athletics and Boston Red Caps. A baseball diamond currently sits on the ground once occupied by the diamond as it was laid out between 1883-91. The site's history has already spurned secondary research, and more will undoubtedly appear given the growing interest in the SABR Origins and Nineteenth Century committees, and in the ever-evolving narrative of civil rights in America.
Click here for more information.
---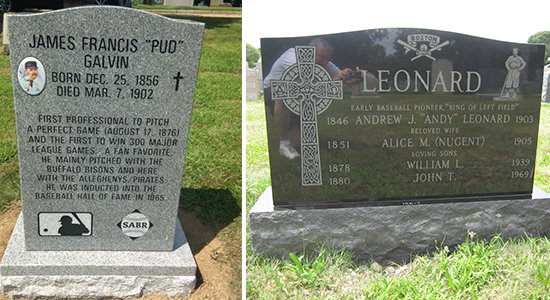 Last Saturday, SABR's 19th Century Baseball Grave Marker Project celebrated the life of Hall of Famer Pud Galvin.
Galvin is the third grave marked by the project since it was established in 2016. The dedication ceremony included a bio of Galvin, prepared by his biographer Chip Martin, as well as other baseball notables and members of the Galvin family.
Earlier this month, the project held a dedication ceremony on September 9 honoring Andy Leonard of early Cincinnati and Boston baseball fame at New Calvary Cemetery in Mattapan, Massachusetts.
Leonard was a star left fielder of the undefeated Cincinnati Red Stockings, he subsequently joined Boston's first league "dynasty" champions of the 1870s. Ireland's National Baseball League crowns its seasonal best player with the Andy Leonard Most Valuable Player Award developed to honor this Irish-born athlete.
Click here to view photos from the Pud Galvin and Andy Leonard ceremonies.
---
All SABR members are invited and encouraged to submit a Research Presentation Proposal Abstract on any topic of 19th-century baseball for the 2018 Frederick Ivor-Campbell 19th Century Base Ball Conference at the Baseball Hall of Fame in Cooperstown, New York. The 10th annual Ivor-Campbell Conference is scheduled for April 20-21, 2018.
The deadline for proposal Abstracts is October 31, 2017. Your abstract must be between 200-500 words for a 20- to 25-minute presentation. Please include name, title, and contact information and send your proposal as a Microsoft Word or PDF attachment to Peter Mancuso at peterplus4@earthlink.net.
---
The SABR Rocky Mountain Chapter is pleased to announce that our 20th Annual Chapter Banquet will be held on Saturday, November 11, 2017. For the third consecutive year it will be held at Coors Field, home of the Colorado Rockies. The banquet is open to all SABR members and baseball fans.
Rocky Mountain SABR welcomes several special guests to this year's event, including Keynote Speaker Patrick Saunders, Rockies beat writer for the Denver Post and current president of the Baseball Writers' Association of America (BBWAA); Featured Speaker Ryan Spilborghs, former Rockies player and Emmy Award-winning commentator for ROOT Sports, Rockies Vice President of Scouting Bill Schmidt, former Rockies GM Bob Gebhard, SABR Director Bill Nowlin, MLB.com columnist Barry Bloom, and our Master of Ceremonies for the evening, former Rockies pitcher Jason Hirsh.
As usual, we will conduct our Silent Auction of baseball memorabilia and artifacts. We will reprise last year's popular book sale and feature a special sale of Rockies baseball cards. Tickets for the banquet are $65 per person and can be purchased online by visiting RMSABR.org/banquet.html. You may also mail a check to RMSABR Banquet, 5803 Orchard Creek Lane, Boulder, CO 80301. Please make checks payable to "Rocky Mountain SABR."
For more information, visit RMSABR.org.
---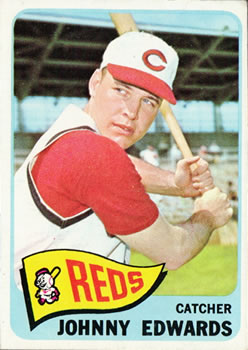 Five new biographies were posted this week as part of the SABR Baseball Biography Project, which brings us — after the recent publication of 20-Game Losers and Bittersweet Goodbye: The Black Barons, the Grays, and the 1948 Negro League World Series — to a total of 4,282 published biographies. Here are the new bios published this week:
All new biographies can be found here: SABR.org/bioproj/recent
Search for any SABR biography: You can now visit sabr.org/bioproj_search to search for any player — or manager, executive, scout, spouse, broadcaster, or umpire — who appears in the SABR BioProject. You can also browse all of these BioProject categories and a lot more, including 300-game winners, Hall of Famers, 1960s All-Stars, or Negro Leaguers, at our Browse page: sabr.org/bioproj/browse.
---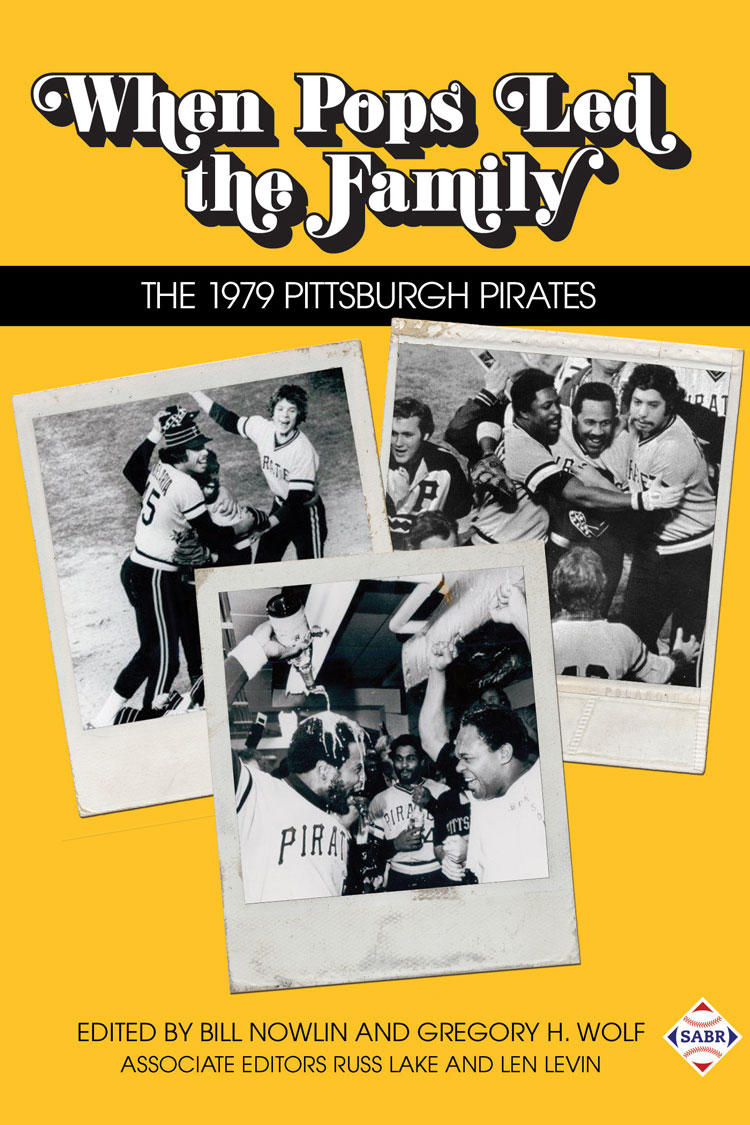 In SABR's When Pops Led the Family: The 1979 Pittsburgh Pirates, edited by Bill Nowlin and Gregory H. Wolf and published in 2016, we focused on a memorable team that helped define an era in baseball history.
When Pops Led the Family celebrates this World Series championship team and its cast of characters, including Willie Stargell, Manny Sanguillen, Dave Parker, John Candelaria, and Kent Tekulve. Essays on Three Rivers Stadium, manager Chuck Tanner's use of his bullpen, and the "We Are Family" song help round out the volume.
The SABR BioProject biographies that appeared in When Pops Led the Family can now be read online at: http://sabr.org/category/completed-book-projects/1979-pittsburgh-pirates
You can also download the e-book for free or purchase the paperback edition at 50% off by clicking here. SABR members can download all SABR Digital Library e-books for free at SABR.org/ebooks.
---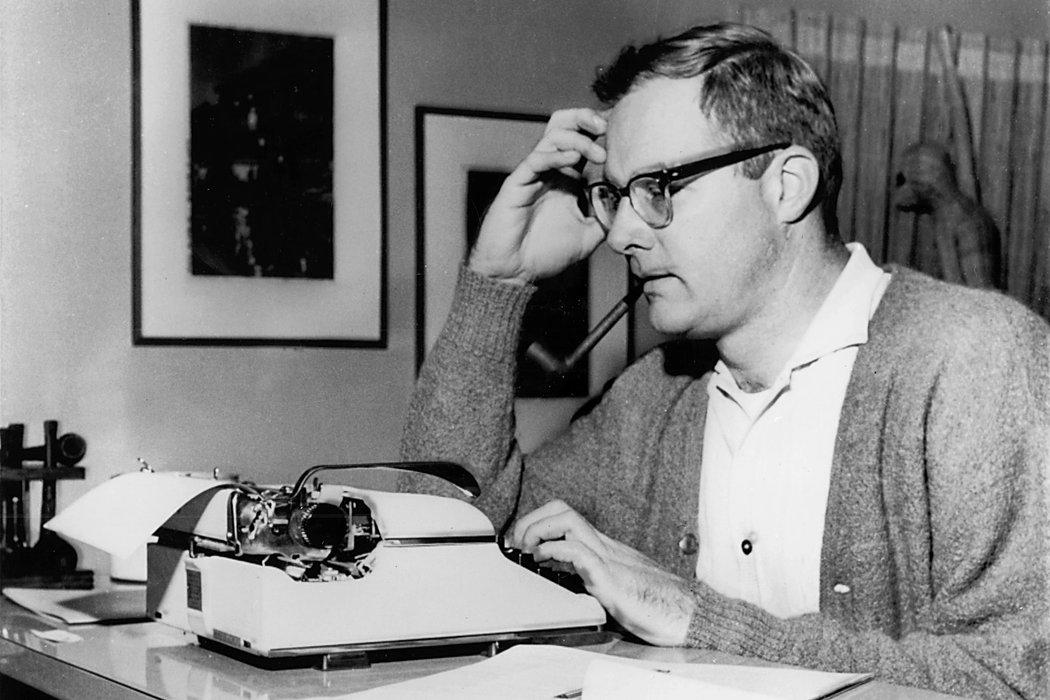 Four new game stories were posted this week as part of the SABR Games Project. Here are the new game stories:
New Games Project stories can be found at SABR.org/gamesproject/recent. Find all published Games Project articles at SABR.org/GamesProject.
If you have any questions about the Games Project, please contact Greg Erion. If you want to know if a game is available to write about, please contact Bruce Slutsky. After the article has been completed in accordance with our Authors' Guidelines, please submit it to Len Levin, who will initiate the editing process and get your story started toward publication.
Get involved: Have memories of a game you attended? Or a game you watched that caught your interest? Write about it! Writing for the Games Project is an easy way to get involved as a SABR member. Find out how by reading the Games Project FAQs section or checking out the Authors' Guidelines. We have editors and fact checkers who are willing to help you write your first article.
Seeking volunteers to help enhance Games Project articles on website: Any volunteer who is willing to assist with linking player biographies in previously published Games Project stories on the SABR website, please contact Jacob Pomrenke. No experience necessary. Must be comfortable working in Drupal, WordPress or other standard content management systems.
---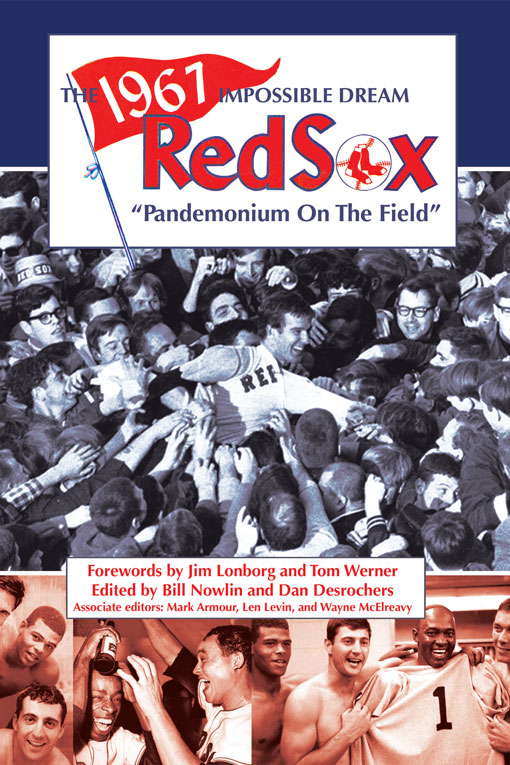 On the 50th anniversary of a pennant-winning season, more articles from The 1967 Impossible Dream Red Sox: Pandemonium on the Field (SABR, 2017), edited by Bill Nowlin and Dan Desrochers, were published recently at SABR.org. These essays include:
Click here to read all player biographies that appeared in The 1967 Impossible Dream Red Sox at the SABR BioProject.
To download the e-book version of The 1967 Impossible Dream Red Sox for free or to get 50% off the paperback edition, click here.
---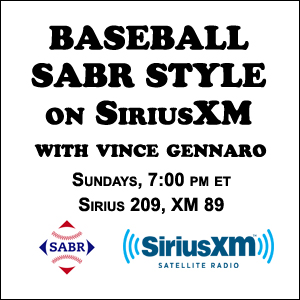 Behind the Numbers: Baseball SABR Style on SiriusXM, a radio show hosted by SABR President Vince Gennaro, will be on hiatus during the MLB postseason. After the World Series ends, the show will air again at its regular time, 7:00-8:00 p.m. ET on Sundays, on MLB Network Radio. But you can still listen to archives of recent episodes on-demand on the SiriusXM Internet Radio App.
You can also watch video highlights of Behind the Numbers: Baseball SABR Style on SiriusXM on MLB.com. Click here to watch more video highlights of Baseball SABR Style from MLB.com.
Behind the Numbers: Baseball SABR Style on SiriusXM focuses on examining and interpreting the statistical analysis that plays a critical role in baseball today. It airs weekly throughout the year on MLB Network Radio, available to subscribers nationwide on XM channel 89, Sirius channel 209, and on the SiriusXM Internet Radio App.
---
We've heard your feedback: Some of you have said you look forward to "This Week in SABR" every Friday, but sometimes there are just
too many compelling articles and announcements to read every week. We're not complaining — hey, keep up the great work! — but we know the feeling. So in an effort to make the length of this newsletter more manageable to read, we'll summarize some of the repeating/recurring announcements in a special "In Case You Missed It (ICYMI)" section of "This Week in SABR".
Here are some major headlines from recent weeks that we don't want you to miss:
All previous editions of This Week in SABR can be found here: http://sabr.org/content/this-week-in-sabr-archives.
For more information, click here.
---
We'd like to welcome all of our new SABR members who have joined this week. You can find all Members-Only resources at members.sabr.org and the Membership Handbook can be downloaded here.
Please give these new members a warm welcome and help them make the most of their membership by giving them the opportunity to get involved in their local chapter or a research committee.
You can find contact information for any SABR member in the online membership directory (SABR.org/directory).
| Name | Hometown | | | Name | Hometown |
| --- | --- | --- | --- | --- | --- |
| Dan Beemsterboer | Beavercreek, OH | | | William Fox | Hampton, VA |
| Dana Benbow | Budd Lake, NJ | | | John Ginder | Glenmont, NY |
| Brian Clatanoff | Prairie Village, KS | | | Brent Highfill | Cumming, IA |
| John Couture | Manchester, NH | | | Don Laible | Ilion, NY |
| Ethan Cox | Chicago, IL | | | Pat Sinnema | Sioux Center, IA |
| Richard Dunne | Brooklyn, NY | | | Matthew Stone | Davis, CA |
| Ryan Ferron | San Diego, CA | | | Gary Weart | Charleston, SC |
---
Here are the new SABR research committee updates this week:
Find all SABR research committee newsletters at SABR.org/research.
---
Here are the new regional chapter updates this week:

Visit SABR.org/chapters for more information on SABR regional chapters.
---
Here is a list of upcoming events on the SABR calendar:
All SABR meetings and events are open to the public. Feel free to bring a baseball-loving friend … and make many new ones! Check out the SABR Events Calendar at SABR.org/events.
---
Here are some recent articles published by and about SABR members:
Read these articles and more at SABR.org/latest.
---
This Week in SABR is compiled by Jacob Pomrenke. If you would like us to include an upcoming event, article or any other information in "This Week in SABR," e-mail jpomrenke@sabr.org.
Have trouble reading this e-mail? Click here to view this week's newsletter on the web.
Are you receiving our e-mails? "This Week in SABR" goes out by e-mail to all members on Friday afternoons. If they're not showing up, try adding "sabr.notes@sabr.org" to your contact list to ensure they show up in your inbox (and not the spam folder.)
---
Originally published: September 29, 2017. Last Updated: April 3, 2020.
https://sabr.org/wp-content/uploads/2020/03/research-collection4_350x300.jpg
300
350
admin
/wp-content/uploads/2020/02/sabr_logo.png
admin
2017-09-29 15:00:00
2020-04-03 14:38:43
This Week in SABR: September 29, 2017