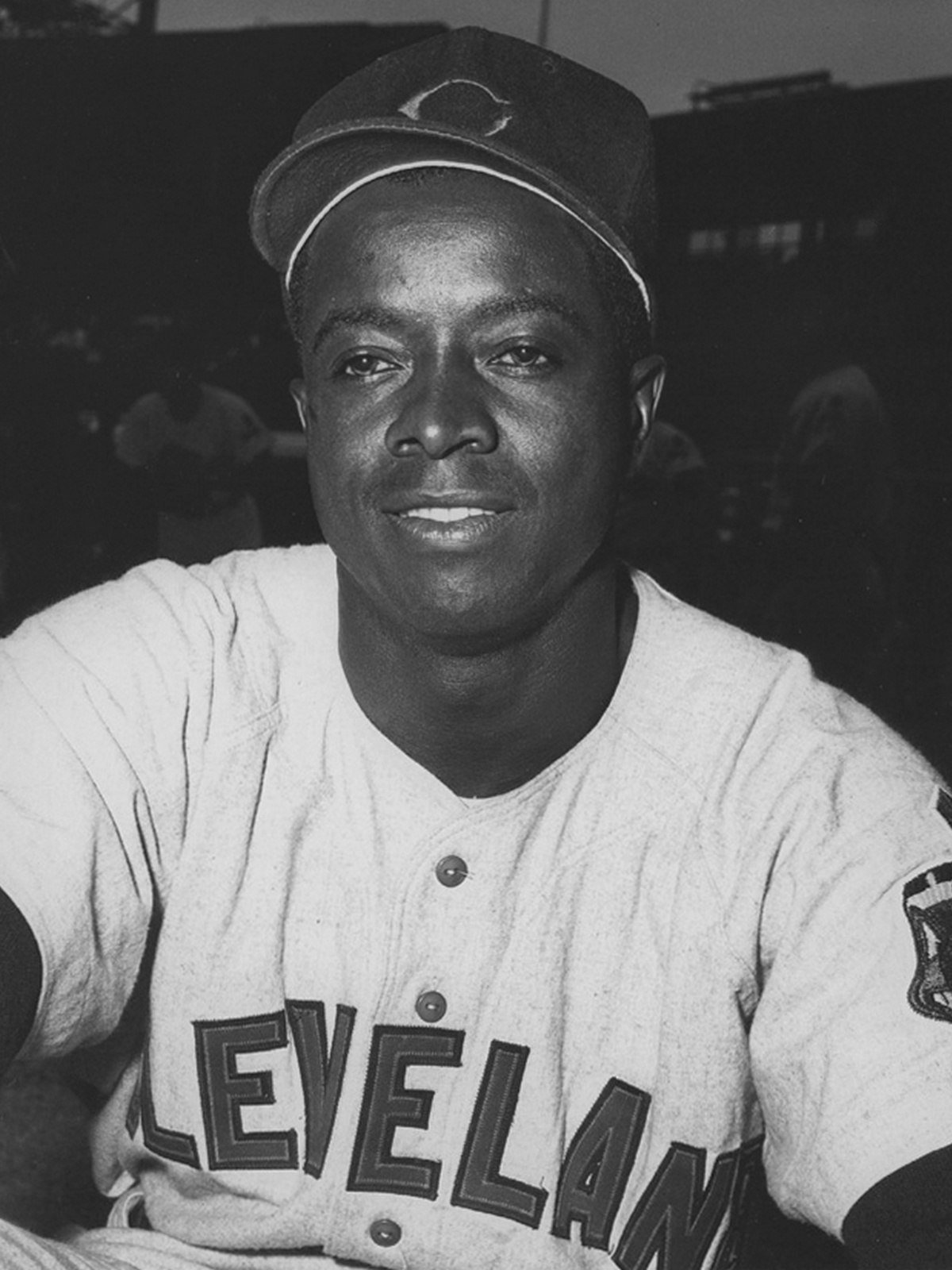 ---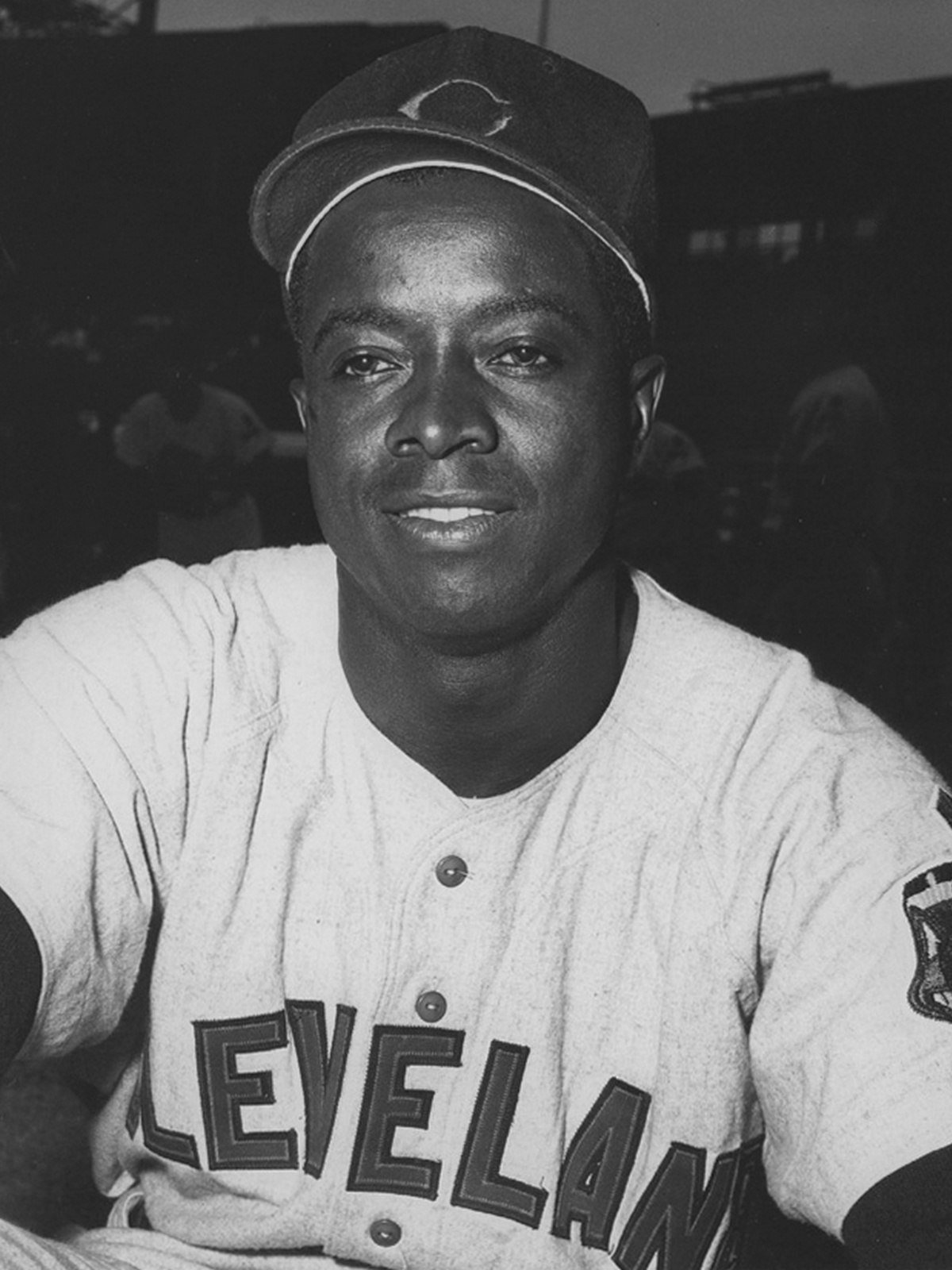 When Dave Hoskins of the visiting Dallas Eagles warmed up before his start against the Shreveport Sports on the evening of June 9, 1952, he had reason to be apprehensive. Earlier that day, Hoskins, the Texas League's first black player, had received three letters threatening his life.
At the time Louisiana was not particularly hospitable toward black ballplayers. Pending before the State Senate was a bill that would have prohibited blacks and whites from participating together in any competitive sports event for which admission was charged. The bill's sponsor acknowledged that it was aimed at the Texas League in general and the Eagles in particular.[fn]The State Senate tabled the bill a few days later. A similar ban on racially mixed athletic contests was enacted in 1956 but declared unconstitutional. Dorsey v. State Athletic Commission, 168 F. Supp. 149 (E.D. La. 1958), affirmed, 359 U.S. 533 (1959).[/fn] 
According to each letter in turn, Hoskins would be shot if he sat in the dugout, set foot on the field, and took the mound. "I figured all three were from the same person," Hoskins said the following spring. "Probably someone just trying to scare me. I didn't tell Dutch Meyer, the manager of our club, because I was afraid he wouldn't let me start."
Although Hoskins thought the letter writer was "only bluffing," he admitted being "a little scared" when he went to the mound. But he settled down and pitched a complete game for his ninth win of the season as the Eagles defeated the Sports, 3-2. The record crowd of 7,378 included 4,403 African-Americans.
Dallas went on to a first-place finish, and Hoskins led the league in wins (22), complete games (26), and innings pitched (280). He finished second in earned-run average (2.12), added two more wins in the playoffs, and was a unanimous choice for the Texas League all-star game. The next season, Hoskins made the jump from Double-A to the Cleveland Indians, making his major-league debut on April 18, 1953. He was 35 years old, soon to turn 36.
Most baseball sources state that David Taylor Hoskins was born in Greenwood, Mississippi, on August 3, 1925. Two corrections need be made: his middle name was Will, apparently after his father, and he was born in 1917.  "His birthday was listed as 1925, but Dave knew that was a fib," a newspaper columnist once wrote, adding that he was "age 36 or thereabouts" when he reached the major leagues.[fn]Doug Mintline, "The Mint Line," Flint Journal, April 3, 1970. The US Census from 1930 shows that he was 12 years old on May 15, 1930, the date of its enumeration. He turned 13 the following August. Ruchelle Hoskins, his eldest daughter and an invaluable source for this article, confirmed in an interview with the author that her father was born in 1917. She also confirmed his middle name, Will, which appears on his death certificate and in an obituary published by Flint Journal on April 4, 1970.[/fn]
Dave was the third child of Will and Hattie Hoskins, joining two brothers in the family. The boys lost their mother in 1924, when Hattie passed away. By the time the federal census was taken in May 1930, Will had remarried and lived with his wife, Bertha, his three sons, and his aging parents in rural Leflore County, of which Greenwood is the county seat. The family later expanded with the birth of two daughters. Will Hoskins grew cotton, most likely as a sharecropper. Although Dave, then 12, did not yet work, his two brothers, 15 and 18, and the boys' grandfather joined Will in the fields.
Dave graduated from G.H. Jones Industrial School in Highlandale, about 20 miles north of Greenwood. His family soon moved to Flint, Michigan, birthplace of General Motors, and Dave found a job at the Chevrolet assembly plant. He also began making a name for himself as a baseball player.[fn]
Some sources state that Hoskins was a four-sport star at Flint's Northern High School, but "he does not appear in the school's annuals." Michael C. Miller, "Dave Hoskins," in Henry Louis Gates and Evelyn Brooks Higginbotham, eds., African-American National Biography (New York: Oxford University Press, 2008), vol. 4, 328.[/fn]
For four seasons in the Flint City League, Hoskins starred as a left-handed-hitting outfielder and right-handed pitcher. His performance attracted the attention of the Cincinnati Clowns, who in 1942 signed him to his first professional contract. Reportedly classified 4-F in World War II, he spent one season with the Clowns as an outfielder and part-time pitcher.
Hoskins saw duty with three more teams over the course of the decade: the Homestead Grays, Chicago American Giants, and Louisville Buckeyes. His best seasons were with the legendary Grays; in 1944, when the Grays won their eighth consecutive Negro National League pennant, he played right field, hit .324, and compiled a 5-2 record on the mound. Sportswriter Sam Lacy was impressed, listing Hoskins as one of nine Negro League players with potential to play in the major leagues.[fn]Wendell Smith, another widely read sportswriter, selected Hoskins, Jackie Robinson, and Sam Jethroe to participate in tryouts that the Red Sox and Braves had agreed, under pressure, to hold for black players in spring 1945. However, Grays owner Cumberland Posey refused permission for Hoskins to attend.[/fn]
On August 1, 1948, Hoskins made his debut in Organized Baseball as an outfielder with the Grand Rapids Jets of the Class A Central League. He batted .393 in 46 games and, as the league's first black player, experienced harsher treatment than he would later encounter in the Texas League. In addition to enduring racial slurs, he had to avoid fastballs aimed at his head.
Hoskins returned to Grand Rapids in 1949 but was released after a few games. He found joined the Louisville Buckeyes of the Negro American League, hit .305 and made the all-star team before being traded to the division-winning Chicago American Giants for the playoffs. Hoskins' road to the major leagues also began that year, when Satchel Paige, then in his second season with Cleveland, arranged a tryout. "You better sign this boy," Paige told general manager Hank Greenberg. "He can hit. I know 'cause I never could get him out easy." 
Greenberg signed Hoskins to a minor-league contract, and in 1950 Cleveland sent him to Dayton in the Central League. Once again the target of opposing pitchers, he was hit in the head with a fastball and hospitalized. While recovering, he decided to focus on pitching. "I was tired of having pitchers throw at me," Hoskins said later. "I made up my mind I would start throwing at other guys." Back on the team, he asked for and got a chance to pitch, but the results were unremarkable: a 0-2 record and a 6.43 earned-run average in 14 innings.
Hoskins was undeterred. Barnstorming with Paige that fall, he got a chance to pitch one day and notched several strikeouts with a sharp curveball. "Man, you're wasting your time in the outfield," Paige said. "With a curve like that you ought to be pitching."
At spring training in 1951, the Cleveland organization decided that Hoskins had progressed enough to stay on the mound. The decision paid off. Assigned to Wilkes-Barre in the Class A Eastern League, he posted a 5-1 record and a 3.60 earned-run average while also working as a part-time outfielder. 
In the winter of 1951-1952, Hoskins made his first of two stops in the Venezuelan Winter League. Starting seven games for Navegantes del Magallanes, Hoskins managed four wins against three loses with a 4.25 era. Eight years later, he returned to Venezuela, this time pitching for Licoreros de Pampero. At 34 years old, he pitched just one game, gave up two earned runs, and didn't strike out a batter.
In early 1952, Dick Burnett, owner of the Dallas Eagles of the Double-A Texas League, made clear his intent to sign the league's first African-American player. He believed that talented black athletes would not only improve the Eagles, but also attract African-American fans. After tryouts in Dallas and at spring training failed to produce satisfactory candidates, Burnett sought help from the Indians, with whom Dallas had a working agreement. Hank Greenberg recommended Hoskins.
Burnett got a bargain. Hoskins, the club's lowest-paid player, became the Texas League's top pitcher as the Eagles finished in first place and led the league in attendance, drawing African-American fans to Burnett Field in large numbers. Attendance jumped by 16.8 percent in Dallas while falling 2.7 percent across the league. 
The key to Hoskins' success, manager Dutch Meyer recalled years later, was the pitch that had impressed Satchel Paige. "Dave could throw a curveball through a knothole," Meyer said. For good measure, Hoskins hit .328 in 128 at-bats.
Apart from the death threats in Shreveport, Hoskins had fewer problems with opposing players and fans than he had experienced in the Central League. Bench-jockeying was minimal and head-hunting pitchers were rare. Crowds on the road were at times brutal, however, as some fans taunted and cursed him. In addition, the rules of the Jim Crow South were a constant presence on road trips, as well as in strictly segregated Dallas. Through it all, Meyer said, the pitcher was "a model of decorum" on and off the field. 
Hoskins downplayed his pioneer role and the adversity he faced. "All in all," he said, "I had no complaints." He cared much more about his relationship with his teammates, and there were no problems in that regard. "He was such a nice man, you couldn't not love the guy," first baseman Joe Macko said. They realized the pressure he faced as the league's first black player, and pitcher Joe Kotrany thought Burnett "got just the right player to take on the responsibility."
A fitting coda to the year came on its last day, when the influential Chicago Defender named nine individuals to its "honor roll of democracy" for 1952. Among them was Hoskins, cited "for exemplifying the highest type of sportsmanship while pioneering as the first Negro to play in the Texas League and proving that qualifications can overcome racial discrimination."
Hoskins was among the pitchers reported to "figure prominently" in Cleveland manager Al Lopez's plans for the 1953 season. The team's strength was its "Big Three," starting pitchers Bob Lemon, Mike Garcia, and Early Wynn. But fourth starter Bob Feller had slumped to 9-13 in 1952, and bullpen depth was a concern. 
Although the situation presented an opportunity for Hoskins, the odds were against him. Of the 27 black major leaguers from 1947 through 1952, only five were pitchers – an apparent aversion toward African-American hurlers that endured for years. Hoskins made the club as a reliever and spot starter and helped the Indians to a second-place finish behind the Yankees. His 9-3 record led American League rookies, and he finished with a 3.99 earned-run average in 112⅔ innings over 26 games. 
Hoskins' best performance came on August 21, not long after his 36th birthday: a complete game at home against St. Louis that Cleveland won on Bill Glynn's two-out double off Harry Brecheen in the bottom of the 12th inning. On September 7, Hoskins and Satchel Paige made history as the Tribe again hosted the Browns. It was the first major-league game in which both starting pitchers were African-Americans. Neither lasted beyond the fourth inning, but Paige claimed bragging rights with two hits. 
After Hoskins' strong rookie season, the Indians rewarded him with a "substantial" raise, and he was optimistic about 1954. He had pitched well for Roy Campanella's barnstormers, and manager Al Lopez was reportedly counting on him again in the dual role of reliever and spot starter. But as Cleveland won 111 games to take the pennant, Hoskins experienced only disappointment in what was to be his last major-league season. 
The Indians were loaded with pitchers, and there was little room for Hoskins. Lost in the crowd, he made only one start and 13 relief appearances, logged 26⅔ innings, and finished with a 0-1 record and a 3.04 earned-run average. After clinching the pennant, the Indians announced that he would not be on the list of 25 players eligible for the World Series against the New York Giants. In his place was an extra catcher who had missed most of the season with an injury.
Hoskins' teammates made known their displeasure about the club's decision. In a meeting to allocate the players' portion of the World Series proceeds, they voted Hoskins a full share, worth $6,712.50. They also directed Feller, the Indians' player representative, to "express our concern" about a roster move that "deprived a worthy player of a distinction for which he, like all of us, worked so hard all season to attain."
At spring training in 1955, the competition among pitchers would be intense. The Tribe was expected to carry 10 pitchers, and as a practical matter only one position on the staff was open. The heralded rookie Herb Score, a 22-game winner at Indianapolis, was the top candidate to fill it. When the squad was trimmed on March 28 as the team broke camp at Tucson, Hoskins was among the players sent to Daytona Beach for reassignment. Some observers were surprised, and the pitcher was floored. As he told The Sporting News, he became "sick and nervous and couldn't sleep." Lopez explained that Hoskins would be better off at Indianapolis, the Tribe's affiliate in the American Association, where he could pitch regularly. That way, the manager said, "he can be sharp whenever we need him."
The call-up never came. Hoskins pitched at Indianapolis in 1955 and played for seven other minor-league teams over the next five years, also squeezing in some winter ball. He began the 1960 season, his last, in Canada with the Montreal Royals of the International League and ended it in Mexico with the Double-A Poza Rica Petroleros. Fittingly, his best season was in 1958 when he returned to Dallas: 17-8 with a 3.18 earned-run average in 246 innings. 
With his World Series check, Hoskins had purchased an 18-acre farm near Flint. After retiring from baseball at 43, Hoskins worked full-time for General Motors in Flint, drove a taxi to supplement his income, and enjoyed life on the farm with his wife Cora, whom he had married in 1953, and their children. His first marriage had ended in divorce when his spouse asked him to give up baseball. 
Rural life appealed to Hoskins, who enjoyed being outdoors. He grew a large vegetable garden, kept a few farm animals, and raised German shepherds for sale to law-enforcement agencies. He also hunted pheasant and played golf. A modest and unassuming man, he never bragged about his baseball accomplishments.
Hoskins made friends easily and loved music. His tastes were eclectic, ranging from jazz to country-western. He took an interest in cameras as well. With newsreel photographers at work one day at spring training, he took advantage of the break in routine to shoot his own movies. As might be expected of someone who worked for General Motors, he liked cars; during his time with the Indians, he drove a Cadillac. He also enjoyed nice clothes and was known as a sharp dresser.
On April 2, 1970, the 52-year-old Hoskins was found slumped over the steering wheel of his taxi, parked outside a Flint coffee shop. He was pronounced dead at Hurley Hospital, having suffered a heart attack. A member of United Auto Workers Local 659, Hoskins was employed at the Chevrolet Parts Division at the time of his death. He was survived by his wife, Cora; daughters Ruchelle, Lynda, and Carolyn; son, Maurice; and one brother and two sisters. He was buried at River Rest Cemetery in Flint.
In 2004 Hoskins was honored as one of the inaugural inductees to the Texas League Hall of Fame. Previously, he had been named to the Greater Flint Afro-American Hall of Fame, recognized "as the greatest Flint athlete to pitch professional baseball."
This biography is included in the book Pitching to the Pennant: The 1954 Cleveland Indians (University of Nebraska Press, 2014), edited by Joseph Wancho. For more information, or to purchase the book from University of Nebraska Press, click here.
Last revised: August 5, 2022 (zp)
Additional Sources
Books and Journal Articles
Bruce Adelson, Brushing Back Jim Crow: The Integration of Minor League Baseball in the American South (Charlottesville: University Press of Virginia, 1999).
Larry Bowman, "Breaking Barriers: David Hoskins and the Integration of the Texas League," Legacies: A History Journal for Dallas and North Central Texas (Spring, 1991).
Sam Lacy, "Will Our Boys Make Big League Grade?", Negro Pictorial Yearbook (1945), reprinted in Dean A. Sullivan, ed., Middle Innings: A Documentary History of Baseball, 1900-1948 (Lincoln, Nebraska: University of Nebraska Press), 188, 190.
Neil Lanctot, Negro League Baseball: The Rise and Ruin of a Black Institution (Philadelphia: University of Pennsylvania Press, 2004).
Larry Moffi and Jonathan Kronstadt, Crossing the Line: Black Major Leaguers, 1947-1950 (Iowa City: University of Iowa Press, 1994).
Alan J. Pollock, Barnstorming to Heaven: Syd Pollock and His Great Black Teams (Tuscaloosa: University of Alabama Press, 2006).
Gerald W. Scully, "Economic Discrimination in Professional Sports," Journal of Law and Contemporary Problems, vol. 38, no. 1 (1973), 67.
Jules Tygiel, Baseball's Great Experiment: Jackie Robinson and his Legacy (New York: Oxford University Press, 1983),
Marshall D. Wright, The Texas League in Baseball, 1888-1958 (Jefferson, N.C.: McFarland & Co. 2004).
Newspapers and Magazines
Austin American-Statesman, June 30, 2004.
Baltimore Afro-American, September 20, 1949; September 27, 1949; October 9, 1954.
Charleston (West Virginia) Daily Mail, May 13, 1949.
Cleveland Plain Dealer, February 12, 1954; February 27, 1954; March 5, 1954; October 8, 1954; March 3, 1955; March 29, 1955; April 5, 1970.
Dallas Morning News, January 27, 1952; June 10, 1952; January 1, 1953; May 21, 2000.
Dallas Observer, May 21, 1998.
Jet, August 7, 1952; September 11, 1952.
Milwaukee Journal, July 13, 1948.
News-Palladium (Benton Harbor, Michigan), June 3, 1949.
Spokane (Washington) Spokesman-Review, January 1, 1953.
The Sporting News, May 4, 1949; August 10, 1949; February 6, 1952; May 14, 1952; June 11, 1952; July 23, 1952; September 25, 1952; January 14, 1953; March 4, 1953; May 20, 1953; September 16, 1953; November 4, 1953; December 30, 1953; April 6, 1955; April 18, 1970.
Washington Afro-American, September 13, 1949; September 23, 1952.
Winona (Minnesota) Republican-Herald, September 10, 1949.
Other Materials
Baseballreference.com, http://www.baseball-reference.com. 
Death Certificate of David Will Hoskins, Michigan Department of Public Health (April 7, 1970).
Pat Doyle, Professional Baseball Player Database (Version 4.1, 2001).
"Dave Hoskins, 1987 Greater Flint Afro-American Hall of Fame Inductee," http://www.fpl.info/hallfame/87/hoskins87.shtml (last accessed October 16, 2012).
Kyle McNary, "Dave Hoskins," Pitch Black Baseball Negro Leaguer of the Month (August 2005), http://www.pitchblackbaseball.com/nlotmdavehoskins.html (last accessed October 16, 2012).
Retrosheet, http://www.retrosheet.org.
Born
August 3, 1925 at Greenwood, MS (USA)
Died
April 2, 1970 at Flint, MI (USA)
If you can help us improve this player's biography, contact us.
http://sabr.org/sites/default/files/Hoskins-Dave.jpg
600
800
admin
/wp-content/uploads/2020/02/sabr_logo.png
admin
2012-01-04 20:46:52
2022-08-05 07:53:21
Dave Hoskins