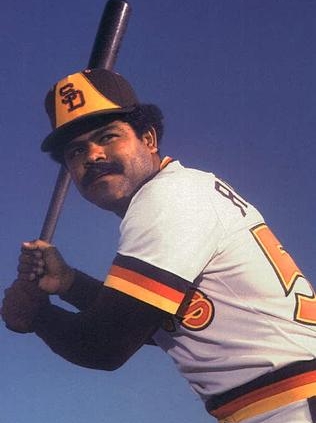 ---
Should the National League permanently adopt the designated hitter, Puerto Rican infielder Mario Ramirez's big league career from 1980 through 1985 will serve as a time capsule of forgotten strategy. A lifetime .192 hitter in just 184 games, known primarily for his glove, he was nevertheless used as a pinch hitter on 39 occasions and was even intentionally walked three times. Researchers in the 22nd century may be baffled by those numbers, proving how statistics without context can often be misleading.
Ramirez came from Yauco, located on the southwestern coast of Puerto Rico. This town would not pass for Hoboken or Cooperstown. Its shape resembles a Y, with its outstretched arms cradling the rugged mountains that mark the central region of the island, narrowing to a small stretch of land whose shore is washed by the warm waters of the Caribbean. During the Spanish-American War in 1898, General Miles landed in the bay of Guánica, mere miles from Yauco, to begin the invasion of Puerto Rico. He cut through land to the barrio of Barinas, where, close to six decades later, Mario Ramírez would be born.
By the 1950s, the town was at a crossroads. Its hills produced some of the world's best coffee, but the post-World War II global marketplace unleashed a brutal price war that saw Brazil and Colombia — much larger nations than the US protectorate — flood the world with cheaper beans. Puerto Ricans, American citizens since 1917, moved in droves to the mainland, first to New York and then to Chicago, but residents of the western part of the island were often left out of the migration. Baseball provided a respite from the suffocating economic conditions, but few players made it to the United States. Helped by their light skin, Hiram Bithorn and Luis Rodríguez Olmo donned big league uniforms in the 1940s, but it took Jackie Robinson to fully open the door to dark-skinned Puerto Ricans, who finally arrived in the 1950s.
Mario Ramírez Torres (Ramírez being his paternal last name; Torres his maternal one) was born in Yauco on September 12, 1957. His parents, Julio César and Dolores, gave him four siblings: Enrique (Kike), Mayra, Eduardo, and Luis (Wiso). Information has not yet surfaced regarding Julio César's occupation. Mario attended his local school through ninth grade before shifting to the town's high school for the remainder of his education. Gloves, balls, and bats were never far away; he was often found playing with his elders in the neighborhood sandlots and eventually donned the uniform of the local softball league, which was named for Ovidio "Millino" Rodríguez, a local baseball star who died in the Korean War; his name would also grace the municipal stadium where Ramírez perfected his skills as a teenager.
Readers may be familiar with the Puerto Rican Winter League, renamed in 2012 after the immortal Roberto Clemente. However, thanks to its tropical climate, the island enjoys year-round amateur baseball. Competition at three levels — Class A, AA, and AAA (Coliceba) — gathers the hopeful and the faithful to small stadiums on spring and summer weekends, their passion for the game matched by the players on the field, who are often colleagues in a 9-to-5 job.
When barely 16, Mario — nicknamed Ñato, a common term for his flat nose — began playing with the Class A Astros de la Luna (Astros of the Moon) of neighboring Guánica, now itself a town. His main position was shortstop, and his steady hands caught the eye of the Cafeteros (Coffee Growers or Coffee Pickers) of Yauco, one of the Class AA franchises. Taking full advantage of the leagues' coordinated calendars, he appeared with yet another team, the Piñeros (Pineapple Growers) of Lajas in the Class AAA Coliceba (Confederation of the Central League of Amateur Baseball).
Prior to 1990, Puerto Rican players were not included in the pool of domestic players for the amateur draft. Instead, they were eligible to sign with their desired clubs, often the highest bidders, though with an artificial "international" cap, a soft ceiling imposed by participating franchises. It was under this system that Ramírez agreed to a minor league deal with the New York Mets on March 5, 1976, at the behest of scout and Puerto Rican baseball legend Saturnino "Nino" Escalera.
The 1976 Mets won 86 games — the most since the 1969 Miracle Mets' 100 — so Ramírez may have expected to join a winner once he had gained seasoning in the minors. Sad to say, the team would begin a run of seven years of sub-.500 play. The Mets had a few Puerto Ricans on their roster: Pepe Mangual, Félix Millán, and Benny Ayala, the first yaucano ever to play in the majors. Ramírez was thrilled to join the organization and eager to join Ayala in particular. Assigned to Wausau of the Class A Midwest League, the young infielder shared the field with players averaging three years older. He struggled at the plate (.310 OBP) and on the field (.896 fielding percentage). His baserunning (11 bags stolen without being caught once) provided the bulk of his value.
Ramírez fared better with the glove in 1977 with Lynchburg of the Carolina League (also Class A). His fielding percentage rose to .942. However, his zeal on the basepaths paid off only 57% of the time (eight steals in 14 attempts), and his patience at the plate was again poor — he struck out three and a half times as often as he walked (64 strikeouts and 18 walks in 296 plate appearances). Nonetheless, manager Jack Aker was effusive in his praise, stating, "He's the best shortstop I've had in three years of managing." That mention in The Sporting News cited Ramirez's quickness and strong throwing arm and noted that he had been showing some home-run pop (five home runs in 29 games), although he was just 5-foot-9 and 153 pounds.1 After 72 games with Lynchburg, Ramirez was moved to Class AA Jackson, where his statistics over the remaining 60 games of the season were consistent with those he had achieved at Lynchburg..
Ramírez began the 1978 campaign in the upper echelon of the Mets farm system: Tidewater in the Triple-A International League. He would spend 329 games there through the spring of 1980. His first year was rough at the plate (.562 OPS) and on the field (.924 fielding average), despite "numerous gaudy plays."2 Middle infielders, perhaps tired of routine grounders, often seek to display their arms on ill-advised plays; Ramírez's league-leading 46 miscues may have been a combination of nerves and inexperience.His error rate decreased in 1979, as he recorded fielding percentages of .983 at shortstop and .994 at second base. For his play at short, he won the Silver Glove Award, given by The Sporting News to the National Association players with the highest fielding average at their position. However, his offensive production remained anemic (.276 OBP). In the spring of 1980, Mets beat writer Jack Lang of the New York Daily News noted that Ramirez was a contender to win a job as a utility man with the big club. Lang called Ramirez "a delight to watch at short."3 When the Mets released veteran shortstop Rob Andrews,4 Ramirez made the Opening Day roster, although the 1980 Mets were a far cry from the 1927 Yankees.
Ramirez made his debut in an April 25 loss to Houston. He entered the game in the eighth inning as a defensive substitute, picking up a putout and an assist, including a double play. He would play sporadically, shuttling between Tidewater and New York as injuries arose, but shone on the grass with 74 immaculate fielding innings. His batting line yielded a .240 OBP thanks to five singles and one walk, which he drew against San Diego's Gary Lucas during his first plate appearance on May 3, pinch hitting for starter Craig Swan. Despite reaching the big leagues, Ramírez remained soft-spoken. Ayala (by then with Baltimore) recalled how the young player was "always shy, very humble…he would not look you in the eyes when speaking, although he was a very happy person."5
Although he had not taken the Big Apple by storm, Ramírez was now a bona fide major leaguer. New York, with its sizable Puerto Rican population, was a dream location, even if its climate was a far cry from the tropical mountains of Yauco. However, the baseball gods had a different future in mind for the young infielder: the Padres selected him in the first round of the 1980 Rule V draft. Ramírez was chosen before some notable names, including 1987 American League MVP George Bell and future big league skipper Larry Rothschild. Padres General Manager Jack McKeon saw the value in having someone who could occasionally spell Ozzie Smith, but noted Ramírez "is good at second base, too, and we can use him there in later innings."6
The 1981 Padres were an atrocious bunch, finishing last in the NL West during both halves of the strike-interrupted season. Their only bona fide offensive star, Dave Winfield. had abandoned San Diego for the greener pastures of New York. Their best pitcher, Rollie Fingers, had gone to Milwaukee in a big trade. Ramírez began with the Triple-A Hawaii Islanders affiliate and played in 118 contests before a late August call-up. With the Padres, he appeared in a baker's dozen games, only two of which he started, and managed an anemic .077 average. Another Puerto Rican, Juan Bonilla, manned second base, providing an all-islander double-play combination in two games.
Ramirez's 1982 performance with the bat was improved but still objectively punchless. In another 13 games, he batted .174, though he managed his first extra-base hit, a double against Dave LaPoint on May 20. He also saw action in 22 PCL games between call-ups to the big leagues. Two other islanders would join the Padres: Luis De León and Sixto Lezcano.
Ramirez more than doubled his major league experience in 1983, playing in 55 games for the improving Friars, who reached .500 for the second consecutive year. He played just a small portion of the season in Triple-A. Shortstop Garry Templeton went on the disabled list in late April, thrusting Ramírez into the starting lineup for the better part of May and June. He managed a 12-game on-base streak and enjoyed a career day on June 11. While visiting the Astros, he amassed five bases in as many plate appearances thanks to a double and his first career triple in the majors. Earlier in the season, in a 10-0 victory over St. Louis on May 4, he had been thrown out at third while attempting to stretch a bases-clearing double; the effort, coupled with an earlier single, gave him four RBIs for the day.
While the Padres took a giant step forward in 1984, reaching their first World Series, Ramírez was not as successful, although it was his only full year in the majors. He appeared in 48 games and came to the plate 73 times, despite a plunge in his batting average from .196 to .119. He hit his first big league home run on April 20 against Burt Hooton, driving three runs in a 15-7 loss to the Dodgers. Two months later, against the Astros, he connected off Mike Madden for his second round-tripper. In the postseason, he enjoyed two pinch hitting appearances in the LCS but failed to reach base in either one. Against the Tigers in the fall classic, he did not see action. Nonetheless, fans of the 1984 Padres remember him fondly: "Mario Ramírez was a defensive replacement up the middle. Not much of a bat, but a great glove to have on the bench."7
Paradoxically, Ramírez's last season was also his best with the bat in the majors, though he once again saw some time in Triple-A. In 1985, he reached career highs in batting average (.283) and slugging (.383). On June 23 he rapped three hits (all singles) in a 6-1 win over the Giants. He belted two more home runs, one against the Reds' Joe Price and the other off the Astros' Bob Knepper. His next-to-last base hit came against Hall of Famer Nolan Ryan on the penultimate day of the season.
Ramirez was released on March 25, 1986, though not before rooming with another fellow Puerto Rican during spring training: catcher Benito Santiago, then a prospect, who would run away with the 1987 NL Rookie of the Year award. Ramirez observed, "If I try to steal on him, I go halfway and then I go back. A lot of guys in Puerto Rico do that."8 He was offered a contract with Minnesota's affiliate in the International League, the Toledo Mud Hens, and appeared in 16 games. Ramirez finished his professional career in 1987 by playing 20 games for the Yucatán Leones of the Triple-A Mexican League, hitting .328 and slugging .492.9
Ramirez's time in the majors was captured by Fleer, Donruss, and Topps in their regular season sets from 1984 to 1986. His cards show poses, rather than action shots, perhaps necessitated by his sporadic playing time. His last issue, 1986 Topps #262, shows an ever-present smile, seemingly unaware of the empty stadium. Modern statistics may cast some doubt on his reputation with the glove — he was below the league average in range factor per nine innings and per game. However, those totals are dragged down by a subpar 1985 season, when he committed an uncharacteristically high five errors in his last 11 games, doubling his career total.
In the Puerto Rican Winter League, Ramírez played for the Arecibo Lobos (Wolves), the Caguas Criollos (Creoles), the Ponce Leones (Lions), and the Mayagüez Indios (Indians). Efforts to obtain his statistics are still ongoing. Ramirez's jovial personality was recalled by his former teammate Max "Mako" Oliveras, who told the author, "He was a friendly guy; I never saw him argue with an umpire, a teammate, or a fan. He had an eternal smile on his face."10
After his playing days ended, Ramirez managed clubs in Puerto Rico, including his hometown Cafeteros. He remained true to his roots, piloting teams in the southwestern region. In 1996, he returned to the World Series — this time in softball — as part of the Puerto Rican team. Ayala nudged him to join an exhibition team-the Major League Senior Stars-made of retired Puerto Rican big leaguers.
The Cafeteros de Yauco retired Ramirez's major league number 12 and dedicated their 2013 season to him, but his ill health prevented his attendance at the ceremony. He died in Yauco on February 22, 2013, and was buried at Cementerio Municipal de Yauco. He was survived by his siblings Enrique, Mayra, and Luis; his children Mario and Cristal del Mar; and a grandson. (Information regarding marriage for Ramirez has not yet come to light.) The league named the preseason tournament of the southwestern team in his name, Copa Mario Ñato Ramírez. The franchise renamed its stadium, a mere mile from his grave, in his honor in 2016.
Last revised: March 3, 2021
Acknowledgments
Diego Ruiz for providing information on the Cafeteros de Yauco (telephone interview)
Jossie Alvarado for providing information on Puerto Ricans in the major leagues (telephone interview)
Benny Ayala for sharing anecdotes from his playing and career (telephone interview)
Mako Oliveras for sharing anecdotes from his playing, coaching, and managing career (telephone interview)
SABR members John C. Olsen, Robert Schulz, Bill Hickman, Marc Alan Jones, Dave Kemp, and Everett Cope for providing statistics from Ramírez's 1987 Mexican League season
SABR member Jorge Colón Delgado for his ongoing assistance
Luis Rodríguez Mayoral for sharing anecdotes on his career covering Puerto Rican baseball players.
This biography was reviewed by Rory Costello and Norman Macht and fact-checked by Bill Lamb.
Sources
In addition to the notes referenced below, the author consulted retrosheet.org and baseball-reference.com.
Notes
1 George Kampling, "Time Roche's Sizzling Bat Sparks Clinton's Climb," The Sporting News, June 18, 1977: 44.
2 "I.L. Fisticuffs," The Sporting News, July 22, 1978: 42.
3 Jack Lang, "Some New Faces, but Mets Won't Scare Any Pitchers," The Sporting News, April 12, 1980: 30.
4 Jack Lang, "Mets Worse Than Expected," The Sporting News, April 19, 1980: 20.
5 Phone interview with the author, October 25, 2020.
6 Phil Collier, "Padres Prune at Dizzy Pace," The Sporting News, December 27, 1980: 42.
7 James Clark, "Remembering the 1984 San Diego Padres," East Village Times (https://eastvillagetimes.com/remembering-the-1984-san-diego-padres/11/)
8 Tom Friend, "Bennie Says He's Ready, But Padres Offer Their Reasoning to Give Benito Santiago Seasoning," The Los Angeles Times March 19, 1986, (https://latimes.com/archives/la-xpm-1986-03-19-sp-22671-story.html)
9 Pedro Tiesto Cisneros, Enciclopedia del Béisbol Mexicano, 1992, Asociación de Equipos Profesionales de Béisbol de la Liga Mexicana.
10 Phone interview with the author, May 14, 2020.
Born
September 12, 1957 at Yauco, (P.R.)
Died
February 22, 2013 at Yauco, (P.R.)
If you can help us improve this player's biography, contact us.
https://sabr.org/wp-content/uploads/2021/03/RamirezMario.jpg
500
316
admin
/wp-content/uploads/2020/02/sabr_logo.png
admin
2021-03-02 02:37:13
2021-03-03 14:38:22
Mario Ramírez