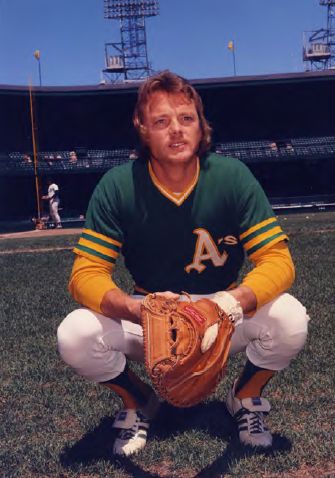 ---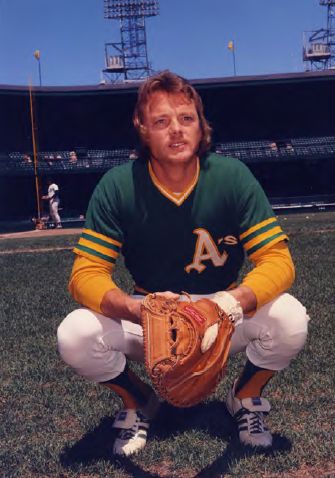 David Edwin Duncan's ascent to becoming the most respected and successful pitching coach of his generation began in Dallas, Texas. He was born on September 26, 1945, to Clarence Edwin and Evelyn Louise (Rabun) Duncan. Clarence was a Dallas firefighter who operated a small plumbing company on the side, and Evelyn was a homemaker who later became an accountant.1
Dave started playing baseball on the sandlots of Dallas. When he wasn't attending school, Duncan was on the field across the street "playing in any pickup game that was going on."2 His parents divorced when he was 13 years old and in 1960 he moved with his mother and three siblings (he was the second of four children) to San Diego. Evelyn took a job as an accountant with a company in San Diego and Dave attended Crawford High School, where he took an interest in drafting classes and starred as a standout player for the baseball team. By this time, Duncan had his sights set on a major-league career.3
Duncan signed with the Kansas City Athletics in 1963 for a reported $65,000 bonus. After signing, the 17-year old catcher was sent to Los Angeles to join the big-league club for a week before being sent to the Daytona Beach Islanders of the Class A Florida State League. The short stint with the parent club proved fortuitous. It was on his very first day in professional baseball with the A's in Los Angeles that he met Tony La Russa, a fellow A's bonus baby, who was with the parent club under the same rules that would keep Duncan on the roster in 1964.4 The two established a friendship that later evolved into what proved to be one of the longest manager-pitching coach relationships in baseball history. Over the years La Russa often credited Duncan as being a key factor in the success of the teams he managed over a period of 30 years.
After his one-week stint with the parent club, Duncan reported to Daytona Beach. Despite hitting a homer in his first professional at-bat for the Islanders, he struggled the remainder of the season and finished with a .145 average with only four home runs in 47 games. His performance at Daytona Beach did little to cool the A's on Duncan as a big-league prospect and in an effort to protect him from draft rules governing the signing of bonus babies, the A's carried Duncan on the roster for the entire 1964 season. As an 18-year-old prospect, the youngest player in the American League that year, Duncan played in only 25 games with the Athletics. However, the A's gave him a long look in late September and early October, when he played in 13 of the team's final 17 contests. He finished the year with a .170 batting average, with one home run and 5 RBIs. He did not appear in another major-league game until June 9, 1967.
Duncan's minor-league maturation began in earnest in 1965 when he was assigned to the Lewiston Broncs of the Class A Northwest League. There he joined future Athletics John "Blue Moon" Odom, Chuck Dobson, and Rick Monday, the 1965 number-one overall draft choice. Duncan appeared in 55 games, 51 behind the plate, and compiled a .277 average with nine home runs before being promoted to the Birmingham Barons of the Double-A Southern League, where he appeared in 61 games. Despite hitting six home runs and driving in 20 runs, Duncan struggled hitting for average. In 192 at-bats he managed a .208 batting average, 19 points below the league average, in the pitching-rich Southern League. His call-up to Birmingham in 1965 was the first time he became a teammate of Tony La Russa's.
Like many other professional baseball players during the Vietnam War, Duncan enlisted in the Marine Reserve. After the 1965 season he spent an initial 30-day stint in the Marines and was subsequently required to serve two days per month and two weeks per year of activity duty.5 This typically occurred during midsummer and required the A's to use a backup catcher, call up another catcher, or carry an additional receiver on the roster. Reflecting on how his military service affected his career Duncan said, "It didn't help any and in 1972 it cost me my job."6   
Duncan spent the entire 1966 season at Class A Modesto of the California League. Joining future A's All-Stars Reggie Jackson, Joe Rudi, and Rollie Fingers on a star-studded roster, it was Duncan who shined brightest at the plate as he led the league with 46 home runs and improved his batting average to .271. His performance, coupled with a lack of depth at the catching position, put Duncan on the fast track for a return to Kansas City.
The 1967 season saw Duncan split time between Double-A Birmingham and the parent club. He started the season with the Barons and was called up to the Athletics in early June. After getting off to a torrid start in his first three games with the Athletics (he batted .417 with 2 home runs and 5 RBIs), Duncan quickly cooled off. In his next 18 games he hit only .140 with one homer and three RBIs before being sent back to Birmingham, where he finished the year with a .241 average, 13 home runs, and 48 RBIs before earning a September call-up to the A's. His third stint with the big-league club was similar to his first two. While he exhibited the ability to hit for power, he continued to hit below .200 and finished his season hitting .188 with 5 home runs and 11 RBIs.  
Duncan started the 1968 season with the Vancouver Mounties of the Triple-A Pacific Coast League. In 35 games he batted .313 with 6 homers and 21 RBIs before earning another call-up to Oakland. He appeared in 82 games, 79 behind the plate, with the Athletics. Although he continued to demonstrate that he could hit for power — he belted seven home runs — he continued to struggle to hit for average. In 247 at-bats, Duncan raised his average above .200 for a few brief days in June and July and one day in September before finishing the season at .191.
The Athletics broke camp in 1969 with Duncan and Phil Roof slated to handle the bulk of the catching duties. Duncan started the season opener and started the majority of the games in April, but again failed to hit for average. He was mired in a season-long slump and his average stood at .094 as late as September 8. He finished the season at .126 with 3 home runs and 22 RBIs. His lack of offensive production, in part, kept the Athletics unsettled at the catcher position. In addition to Duncan and Roof, the A's used Larry Haney, Gene Tenace, and Jim Pagliaroni behind the plate during the 1969 season.
In 1970 Duncan had a breakout season — for him — offensively. He split the catching duties with Frank Fernandez, with a little help from Gene Tenace. Duncan finished the season with a career-high .259 with 10 home runs and 29 RBIs and appeared well positioned to become the A's top receiver for 1971 — at least until Duncan, one of the more outspoken A's, publicly spoke out against Finley's handling of the team. After the 1970 season, Duncan assigned responsibility for the team's failure to win the American League West to A's owner Charles Finley. Duncan felt the A's didn't win the division title because the atmosphere created by Finley didn't foster cohesiveness among the team. Duncan felt, "There's no spirit, no feeling of harmony. We should be close like a family, but it's not here."7
Despite being outhit by fellow catching candidate Gene Tenace during spring training, Duncan started the 1971 season as the A's number-one receiver. While the first half of the 1971 season was not his greatest stretch offensively, Duncan's 11 home runs and 27 RBIs, coupled with his defense, were enough to earn him a berth on the 1971 American League All-Star team along with fellow A's Reggie Jackson and Vida Blue. Duncan did not played in the game (held in Detroit) and was never named to another All-Star team. Dave picked up his average in the second half of the season and finished 1971 with a .253 average, 15 home runs, and 40 RBIs.
Duncan's first taste of postseason play came in the 1971 American League Championship Series, against the Baltimore Orioles. In Game One, he went 2-for-3 with a second-inning double that scored Ángel Mangual and staked the A's to a 2-0 lead. Duncan was sacrificed to third before being thrown out at home on a failed suicide squeeze attempt by Vida Blue.  In Game Two, Duncan drove in Sal Bando with a fourth-inning single to center for the A's lone run. For the Series Duncan finished 3-for-6 with two RBIs.
The Athletics broke spring training in 1972 with an eye on a World Series title and with Duncan as the team's everyday backstop. Although his batting averaged dipped to .218, he contributed 19 home runs and 59 RBIs, both career highs. On July 12 he registered the only five-hit game of his career when he collected four singles and a homer against the visiting Boston Red Sox. But during his 1972 stint in the Marines Duncan lost his starting job to fellow catcher and first baseman Gene Tenace when the A's were looking for additional run production.8  In the postseason he played in five games, collecting a pinch-hit single in the bottom of the ninth of Game Five of the World Series against Cincinnati. Gene Tenace, for his part, caught fire and was named World Series MVP. Duncan ranked catching Game Seven of the 1972 World Series as his most memorable moment in baseball.9
In the spring of 1973, Charlie Finley offered Duncan a contract for $40,000 for the coming season. Dissatisfied with the offer, Dave decided to hold out. The salary dispute was just one of a series of disagreements Duncan had with Finley. In reflecting on his negotiations with Finley, Duncan had less than fond memories; he simply stated he had "personal" differences with Finley.10 Bruce Markusen shed some light on the origins of these differences in Baseball's Last Dynasty: Charlie Finley's Oakland A's: "That's the one area where I might have a little bit of resentment," the book quoted Duncan as saying, "because negotiations of those contracts was always very difficult." In the pre-free-agent era at that time, "you had no alternative to sign the contracts they were offering. (Finley) certainly wasn't going to do you any favors when it came to contracts. He was pretty difficult that way."11
Finley, for his part, was known for not giving in easily and carrying grudges. On March 24, 1973, he sent Duncan to the Cleveland Indians, along with young outfielder George Hendrick, in exchange for former All-Star catcher Ray Fosse and utility infielder Jack Heidemann. Duncan's relationship with Finley was over. 
Duncan's trade to the Indians was life-changing in more ways than one. During his first spring training with the Indians, in Tucson, Dave met Jeanine Grove. They married in Cleveland in 1974 and had two sons, both of whom played in the majors.12 David Shelley Duncan was born in 1979 and played parts of seven major-league seasons with the Yankees, Indians, and Rays as an outfielder, first baseman, and designated hitter. Chris Duncan, born in 1981, spent five seasons as an outfielder and first baseman with the St. Louis Cardinals, and became a sports personality for ESPN radio in St. Louis.
In his initial season with the Indians, Duncan was the number-one catcher and was backed up by John Ellis. However, Duncan missed two months of the season with a broken wrist and played in only 95 games. He hit .233 with 17 home runs and 43 RBIs. The next season he played in a career-high 136 games with the Indians, 134 behind the plate, and finished with a .200 batting average, 16 home runs, and 46 RBIs. His .976 fielding percentage for the 1974 season was the fourth-worst (as of 2013) in the major leagues since 1946 among catchers who played in 125 games or more.13
During spring training 1975, the Indians dealt Duncan along with the Indians' 1969 first-round draft pick, outfielder Al McGrew, to the Baltimore Orioles for pitcher Don Hood and aging first baseman/designated hitter Boog Powell. Powell went on to enjoy his last big year in a major-league uniform while Duncan spent two relatively uneventful years with the Orioles. He spent the entire 1975 season hovering around the .200 mark and finished at .205 with 12 home runs and 41 RBIs. In 1976, he hit .204 with four home runs and 17 RBIs. 
On November 18, 1976, Duncan was traded by the Orioles to the Chicago White Sox in return for former All-Star outfielder Pat Kelly. The trade turned out to be decisively in favor of the Orioles. Kelly played four seasons with the Orioles while Duncan was released at the end of spring training in 1977. At the age of 31, he had played his last major-league game.
In an 11-year major-league career, Duncan appeared in 929 games. Though widely regarded as a light-hitting catcher, a reputation based on his .214 career batting average, Duncan possessed good power. He hit 109 home runs in 2,885 at-bats, one for every 26.5 at-bats — a ratio better than those of Hall of Famers Carl Yastrzemski, Cal Ripken, and George Brett, names rarely associated with the light-hitting category. 
Despite his relatively modest numbers at the plate, Duncan was widely regarded as one of the best defensive catchers in the game. He was known as a catcher with a deep knowledge of the game, a strong throwing arm, and the ability to handle a pitching staff. Although his .984 fielding percentage was slightly below the league average of .986 for the same 11-year period covering his career, he was widely considered one of the better defensive catchers of his generation.   
His baseball career behind him, Duncan began looking for opportunities outside of the game. In 1977 he started a baseball novelties company with former A's teammate Ed Sprague Sr.14 The company was not successful and Duncan soon found himself looking for work back in baseball. He began his coaching career in 1978 with the Cleveland Indians. He served as the Tribe's bullpen coach in 1978 and 1979 under manager Jeff Torborg and later Dave Garcia before becoming the team's pitching coach for the 1980 and 1981 seasons. In 1981, Duncan's second season as pitching coach, the combined ERA of the Indians' pitching staff dropped from 4.68 the previous season to 3.88. 
In 1982 Duncan became the pitching coach of the Seattle Mariners, a franchise in just its sixth year in existence. He had an immediate impact on the pitching staff. The Mariners' staff ERA dropped from 4.23 the previous year to 3.88; the pitchers led the American League in strikeouts, and finished second in saves and shutouts. The staff's relief pitchers saw an even more dramatic improvement as the bullpen's ERA fell from 4.26 in 1981 to 3.31. In three short years, Duncan had established a reputation as one of the best up-and-coming pitching coaches in the majors.
After the 1982 season, Duncan bumped into old friend and former teammate Tony La Russa at Seattle's Swannies Comedy Underground nightclub during a roast of then-Mariners manager Rene Lachemann.15 At the comedy club, La Russa, then the manager of the White Sox, and Duncan discussed the pitching coach's future. Duncan shared with La Russa that he was seeking a $5,000 raise and hoped to make $35,000 for the coming season. The Mariners, however, were unwilling to meet his salary demands. The next day, La Russa approached Lachemann to ask permission to pursue Duncan. Soon after, Duncan left the Mariners to join La Russa as the White Sox pitching coach at $50,000. It was the start of a close baseball partnership that spanned the next 30 years.
As with his stints with the Indians and Mariners, Duncan's presence brought immediate results to a White Sox pitching staff that featured a rotation of LaMarr Hoyt, Rich Dotson, Floyd Bannister, Britt Burns, and Jerry Koosman, and a strong bullpen by committee. The White Sox staff led the team to the American League West title and finished first in fewest walks allowed, second in saves, third in team ERA, and third in total strikeouts. With the team slumping early in the 1986 season, LaRussa and Duncan were fired by White Sox vice president Ken Harrelson.16  Less than three weeks later, the two were hired by the Oakland A's.
Less than two years after the duo's arrival in Oakland, the A's made the first of three consecutive World Series appearances. While this was largely due to the offensive power supplied by Jose Canseco and Mark McGwire, the effect of the A's new pitching coach on Dave Stewart can't be underestimated. Prior to the 1986 season, Stewart had won only 30 games over parts of seven major-league seasons and was on the path to being a career journeyman. However, his midseason acquisition by the A's and his relationship with Duncan transformed his career. Stewart posted four consecutive 20-win campaigns in 1987-1990, notching 84 victories over that time period. Somewhat humbly, Duncan attributed Stewart's success to his hard work and willingness to be coached.17 From 1988 through 1990, his Oakland pitchers had the lowest ERA in the American League
After the 1995 season, both La Russa and Duncan left the A's to assume their respective positions as manager and pitching coach for the St. Louis Cardinals. The success of the Cardinals during the La Russa-Duncan years is well documented: NL Central Division titles in 1996, 2000, 2001, and 2002, and World Series titles in 2006 and 2011. Looking back on his years with the Cardinals, Duncan fondly recalled the performance of Woody Williams. Williams, who was acquired in midseason 2001, compiled a 45-22 record with 3.53 ERA over 3½ seasons with the Cardinals under the tutelage of Duncan, far better than the seven games below .500 record he compiled over the other 11½ seasons of his major-league career. True to form, Duncan credited the transformation to Williams himself. 
Duncan is credited with having coached four Cy Young Award winners: LaMarr Hoyt (Chicago White Sox) in 1983, Bob Welch (Oakland A's) in 1990, Dennis Eckersley (Oakland A's) in 1992, and Chris Carpenter (St. Louis Cardinals) in 2005. However, in many ways Duncan revolutionized the role of a pitching coach. As part of his duties, he maintained records on every opposing hitter. His files indicated the type of pitch each batter hit, the location of the pitch, and the description of where the batter hit the ball. While many experts attributed his success to his innovative methods, Duncan himself ascribed his achievements as a pitching coach to his ability to deal with a wide range of personalities and approaches to the game. As a catcher he learned early on that differences in personality often required different approaches to the game.  Armed with this knowledge, Duncan was able to get the most out of his pitchers.
Andy Benes' tale of a Duncan visit to the mound in a bases-loaded, no-out situation illustrated Duncan's uncanny ability to refocus his pitchers. Benes recalled, "(Duncan) comes out and the first thing he says is, 'OK, what is the worst thing that can happen if you get the next three guys out?' I said, 'Well, they could score two runs.' He said, 'Two runs aren't going to beat you.'"18
Duncan continued to serve as pitching coach of the St. Louis Cardinals until the end of the 2011 season. In January 2012 he took an indeterminate leave from the team to spend time with his wife, Jeanine, who had been diagnosed with glioblastoma multiforme, a rare form of cancer. Jeanine died on June 6, 2013, at the family's home in Kimberling, Missouri.
True to his nickname during his playing days, the Silent Assassin, Dave Duncan remained a very private man who didn't talk about himself a great deal. As of 2014 he was in semiretirement, serving as a pitching consultant for the Arizona Diamondbacks.19 Asked to reflect on his baseball career, the private Duncan summarized his experience by thankfully stating, "I've been very fortunate to be employed in a field for as long as I have."20 He said his hope was to continue working in baseball on a part-time basis for as long as he continued to enjoy it.21   
Sources
Markusen, Bruce, Baseball's Last Dynasty: Charlie Finley's Oakland A's (Indianapolis: Masters Press, 1998).
Society for American Baseball Research, The SABR Baseball List & Record Book. (New York: Scribner, 2007).
DiMeglio, Steve, "LaRussa, Duncan still a team as baseball evolves around them," USA Today, May 5, 2006. Retrieved from https://usatoday30.usatoday.com/sports/bbw/2006-05-10-cover-larussa-duncan_x.htm
McNeal, Stan, "Best Pitching Coach," The Sporting News, January 18, 2010, 234(2), 33.
Jeanine C. Duncan (July 23, 1948-June 6, 2013) obituary. Retrieved from https://greenlawnfuneralhome.com/fh/obituaries/obituary.cfm?o_id=2114115&fh_id=12076
"White Sox Fire LaRussa and Pitching Coach," Los Angeles Times, June 21, 1986.  Retrieved from https://articles.latimes.com/1986-06-21/sports/sp-19683_1_white-sox.
https://Baseballlibrary.com/ballplayers/player.php?name=Dave_Duncan_1945
Baseball-reference.com.
Personal correspondence with Dave Duncan, February 24 and March 5, 2015.
Notes
1 Personal correspondence with Dave Duncan, March 5, 2014.
2 Personal correspondence with Dave Duncan, February 24, 2014.
3 Personal correspondence with Dave Duncan, February 24, 2014.
4 Personal correspondence with Dave Duncan, February 24, 2014.
5 Personal correspondence with Dave Duncan, March 5, 2014.
6 Personal correspondence with Dave Duncan, February 24, 2014.
7 Bruce Markusen, Baseball's Last Dynasty: Charlie Finley's Oakland A's, 2.
8 Personal correspondence with Dave Duncan, February 24, 2014.
9 Personal correspondence with Dave Duncan, February 24, 2014.
10 Personal correspondence with Dave Duncan, February 24, 2014.
11 Markusen, 190.
12 Personal correspondence with Dave Duncan, March 5, 2014.
13 The SABR Baseball List & Record Book.
14 Personal correspondence with Dave Duncan, February 24, 2014.
15 Steve DiMeglio,"LaRussa, Duncan still a team as baseball evolves around them," USA Today, May 5, 2006.
16 "White Sox Fire LaRussa and Pitching Coach," Los Angeles Times, June 21, 1986. 
17 Personal correspondence with Dave Duncan, February 24, 2014.
18 Stan McNeal, "Best Pitching Coach," The Sporting News, January 18, 2010, 33.
19 Dave Duncan (baseball).
20 Personal correspondence with Dave Duncan, February 24, 2014.
21 Personal correspondence with Dave Duncan, Febraury 24, 2014.
Born
September 26, 1945 at Dallas, TX (USA)
If you can help us improve this player's biography, contact us.
http://sabr.org/sites/default/files/DaveDuncan.JPG
600
800
admin
/wp-content/uploads/2020/02/sabr_logo.png
admin
2012-01-04 20:46:36
2020-10-19 07:53:37
Dave Duncan