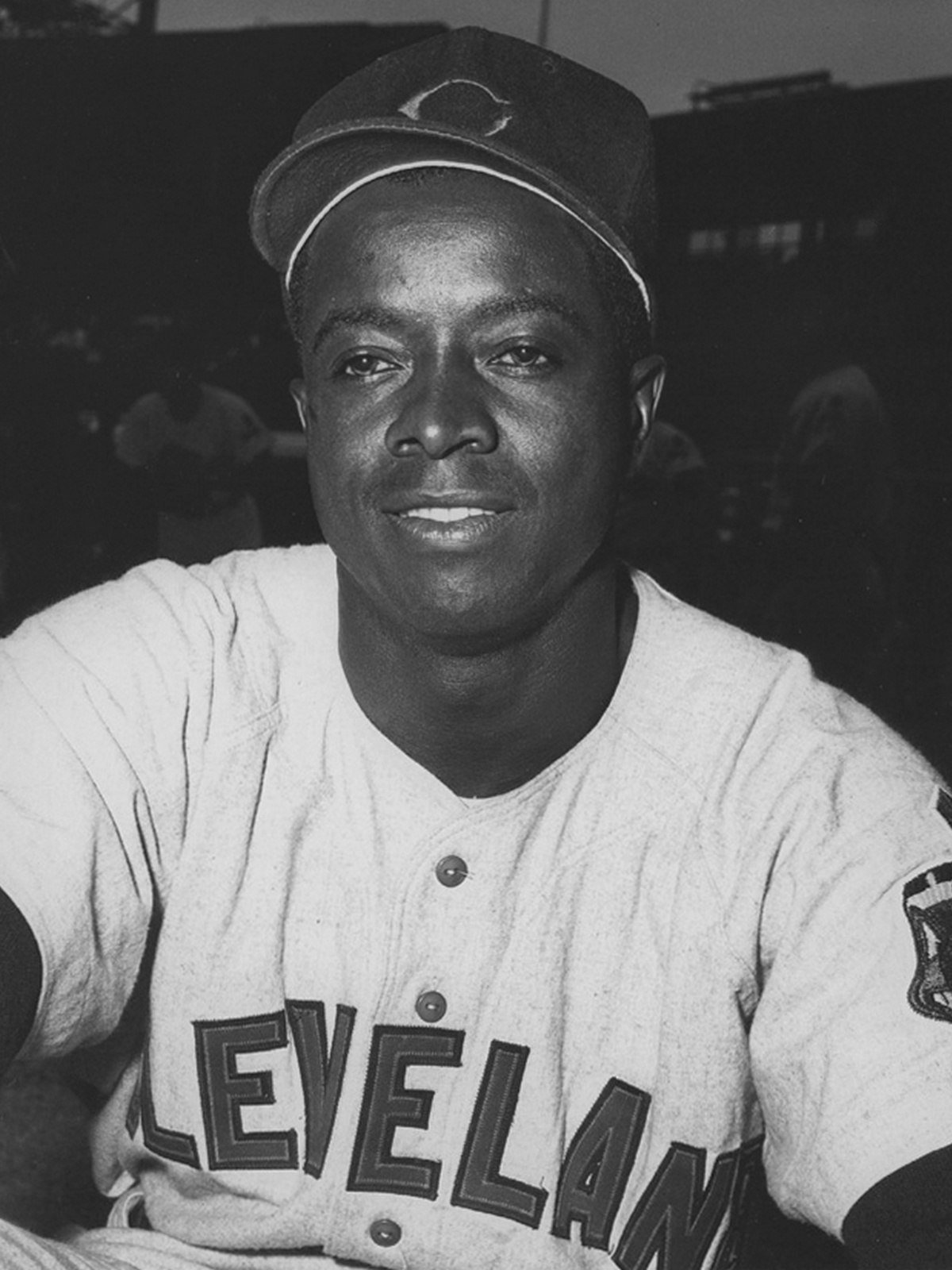 ---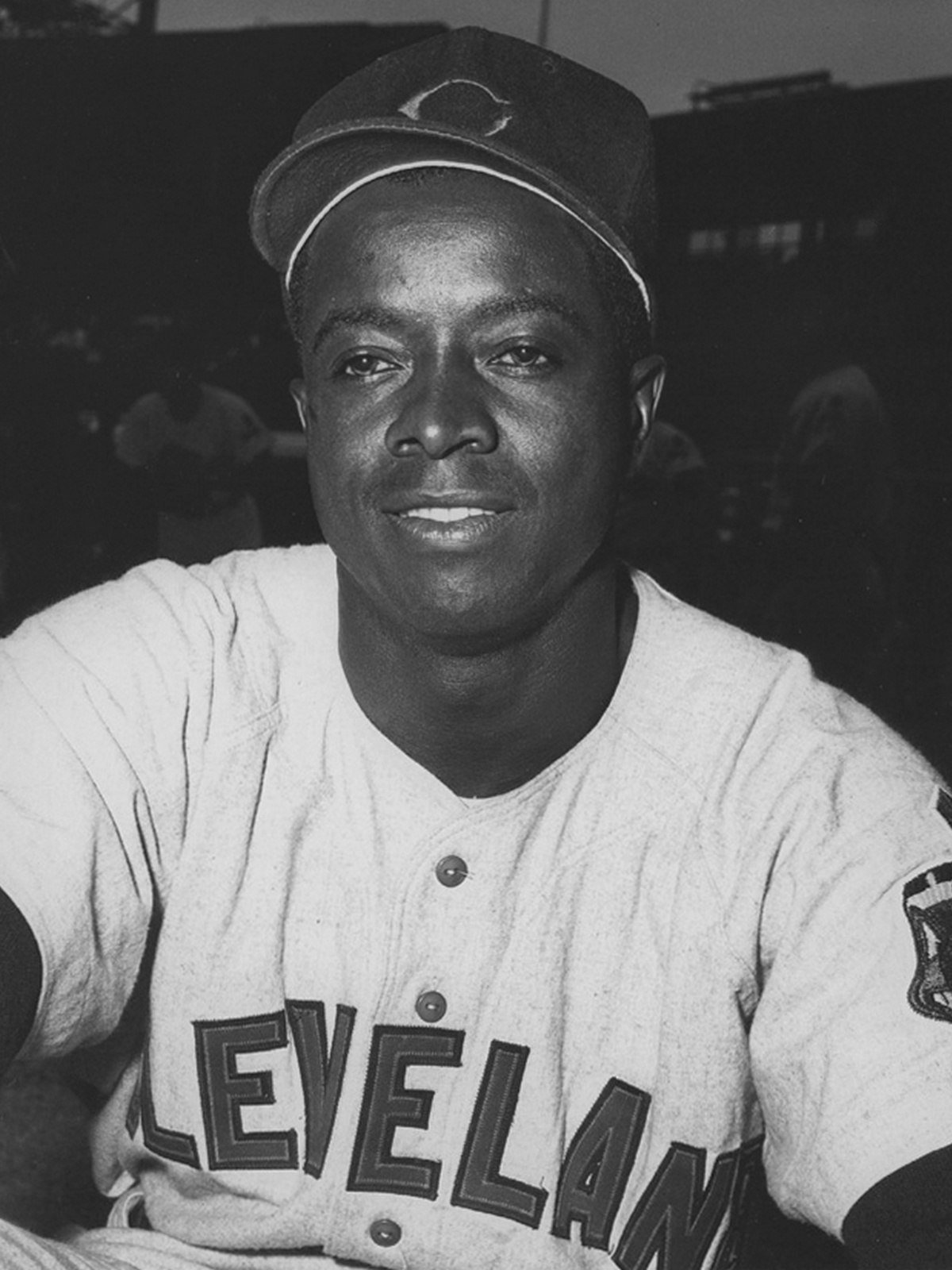 When Dave Hoskins of the visiting Dallas Eagles warmed up before his start against the Shreveport Sports on the evening of June 9, 1952, he had reason to be apprehensive. Earlier that day, Hoskins, the Texas League's first Black player, had received three letters threatening his life.
At the time Louisiana was not particularly hospitable toward Black ballplayers. Pending before the State Senate was a bill that would have prohibited interracial sporting events for which admission was charged. The bill's sponsor acknowledged that it was aimed at the Texas League in general and the Eagles in particular.1
According to each letter in turn, Hoskins would be shot if he sat in the dugout, set foot on the field, and took the mound. "I figured all three were from the same person," Hoskins said the following spring. "Probably someone just trying to scare me. I didn't tell Dutch Meyer, the manager of our club, because I was afraid he wouldn't let me start."2
Although Hoskins thought the letter writer was "only bluffing," he admitted being "a little scared" when he went to the mound.3 But he settled down and pitched a complete game for his ninth win of the season as the Eagles defeated the Sports, 3-2. The record crowd of 7,378 included 4,403 African Americans.4
Hoskins had shared the letters only with fellow pitcher Joe Kotrany, who fretted in the bullpen throughout most of the game. Before the ninth inning began, he ran to the dugout and asked his teammates to surround Hoskins after the final out, just in case. "I [was] figuring if someone wanted to shoot him, he wouldn't know who he'd hit," Kotrany said. "We did that and nothing happened."5
Dallas went on to a first-place finish as Hoskins led the Texas League in wins, complete games, and innings pitched. The next season, he made the jump from Double-A to the Cleveland Indians, making his debut on April 18, 1953. He was 35 years old, soon to turn 36.
* * *
Several baseball sources state that David Taylor Hoskins was born in Greenwood, Mississippi, on August 3, 1925. Two corrections need to be made: his middle name was Will, apparently after his father, and he was born in 1917.6 "His birthday was listed as 1925, but Dave knew that was a fib," a newspaper columnist once wrote.7 Following the once-common practice, the ballplayer had shaved several years off his age.
Dave was the third child of Will and Hattie Hoskins, joining two brothers in the family. The boys lost their mother in 1924, when Hattie passed away. By the time the federal census was taken in May 1930, Will had remarried and lived with his wife, Bertha, his three sons, and his aging parents in rural Leflore County, of which Greenwood is the county seat. The family later expanded with the birth of two daughters. Will Hoskins grew cotton, most likely as a sharecropper. Although Dave, then 12, did not yet work, his two brothers, 15 and 18, and the boys' grandfather, joined Will in the fields.8
Dave graduated from G.H. Jones Industrial School in Highlandale, about 20 miles north of Greenwood.9 His family soon moved to Flint, Michigan, birthplace of General Motors, and Dave found a job at the Chevrolet assembly plant. He also began making a name for himself as a baseball player.
For four seasons in the Flint city league, Hoskins starred as a lefty-hitting outfielder and right-handed pitcher. In 1942, he went to spring training with the Chicago American Giants of the Negro American League; he pitched in exhibition games but did not make the club.10 Back in Flint, however, he impressed the Cincinnati Clowns, then an independent traveling team, with a four-hit performance, including a home run, when they took on his city league all-star squad.11 Hoskins, who was classified 4-F in World War II because of a skull fracture suffered in childhood,12 spent the rest of the season with the Clowns as an outfielder and part-time pitcher.13
The Clowns joined the Negro American League in 1943 and wanted Hoskins to return for a second season. He turned down the offer because the salary was too low but occasionally joined the team for a game.14 At home in Flint, he led the city league in batting average, home runs, and RBIs.15 After the season, he played in an exhibition game for the Kansas City Monarchs, going 2-for-4 with an RBI in a losing cause against the Homestead Grays.16
In March 1944 Hoskins signed with the legendary Grays,17 the defending Negro League World Series champions and winners of six of the previous seven Negro National League pennants. On May 7, he made his major-league debut, pitching against the New York Black Yankees in the second game of an Opening Day doubleheader at Griffith Stadium. He went the distance and picked up the win, allowing three runs on six hits.18
The Grays, with five future Hall of Famers on their roster,19 repeated as World Series champions. Hoskins primarily played right field, batting .328 with an .822 OPS in 51 games. On the mound, he compiled a 5-2 record and a 3.75 ERA in eight games, six of them starts. He played well in the World Series, hitting .273 with a home run and five RBIs as the Grays dispatched the Birmingham Black Barons of the Negro American League in five games.20 One sportswriter proclaimed him rookie of the year,21 and another listed him as one of nine Negro League players with potential to break the color line in the National and American Leagues.22
After two more seasons with the Grays, Hoskins tired of the long bus rides and returned to the Flint city league in 1947. "It's a tough life with all the traveling," he told a sportswriter.23 In his tenure with the Grays, Hoskins hit .287 with a .722 OPS and 82 RBIs in 154 games. On the mound he compiled a 7-6 record in 20 games, including 12 starts, with a 4.86 ERA.
Hoskins began the 1948 season playing softball for the Joe Louis Punchers – a fast-pitch team founded by the heavyweight champ – in the National Softball League.24 In late July, however, he signed with the Grand Rapids Jets of the Class A Central League.25 He made his debut in Organized Baseball on August 1. With executives from the parent Brooklyn Dodgers looking on, he went 1-for-3 and in right field made an over-the-shoulder catch that robbed the batter of an extra-base hit.26 Hoskins hit .393 with 23 RBIs in 46 games for the Jets – but, as the Central League's first Black player, experienced harsher treatment than he would later encounter with Dallas. In addition to enduring racial slurs, he had to avoid fastballs aimed at his head.27
Hoskins was back with Grand Rapids to start the 1949 season, playing right field and going 1-for-3 in the opening game before a record crowd in Flint.28 Plagued by a sore arm, he was released after a handful of games,29 but soon joined the Louisville Buckeyes of the Negro American League.30 Although the Buckeyes finished in last place, Hoskins hit .305 in 58 games.31 He was chosen for the annual East-West All-Star Game32 before being traded to the Chicago American Giants for the playoffs.33
His road to the American League also began that year, when Satchel Paige, then in his second season with the Cleveland Indians, arranged a tryout. "You better sign this boy," Paige told general manager Hank Greenberg. "He can hit. I know 'cause I never could get him out easy."34 Greenberg took Paige's advice and signed Hoskins to a minor-league contract for the 1950 season.
Cleveland assigned Hoskins to its Dayton, Ohio, farm club in the Central League. Again playing in the outfield, his season was going well until August 16, when he was struck in the head, just above the right temple, with a fastball thrown by Muskegon lefthander Bill Houtz.35 Hoskins suffered a concussion that put him in the hospital for three days. When he rejoined the team, he asked manager Dolph Camilli for a chance to pitch. "I was getting tired of having pitchers throw at me," Hoskins said later. "I made up my mind [in the hospital] that I would start throwing at other guys."36 Camilli gave Hoskins an opportunity, but the results were unremarkable: a 0-2 record and a 6.43 earned run average in 14 innings. At the plate, he batted .318 with 31 RBIs in 66 games.37
Hoskins was undeterred by his pitching experience at Dayton. Barnstorming with Paige that fall, he pitched a few innings and notched several strikeouts with a sharp curveball. "Man, you're wasting your time in the outfield," Paige told him. "With a curve like that you ought to be pitching."38 The veteran also gave Hoskins a few pointers.
At spring training in 1951, the Cleveland organization decided that Hoskins had progressed enough to stay on the mound.39 The decision paid off. Assigned to Wilkes-Barre, Pennsylvania, in the Class A Eastern League, he posted a 5-1 record and a 3.60 earned-run average while also working as a part-time outfielder. Although the club lost in the postseason playoffs, Hoskins added two more wins, one of them a four-hit, 11-inning complete game with the team facing elimination.40
The following year at spring training with Triple-A Indianapolis, Hoskins surprised manager Gene Desautels in early workouts. "He showed me more stuff than any other pitcher in camp," the manager said, "especially with his curveball."41 But Cleveland optioned Hoskins to the Dallas Eagles, whose owner, Dick Burnett, had made clear his intent to sign the first Black player in the Double-A Texas League.42 Because neither Greenberg nor Burnett wanted to put Hoskins in a potentially difficult situation, they left the decision up to him. "I'd like to go down there," he responded.43
Signing Black players was a key component of Burnett's plan to make his club the Texas League's dominant team and, ultimately, to bring major league baseball to Dallas. Burnett, a wealthy oilman and distant cousin of Tris Speaker, had spent lavishly on the Eagles since purchasing the franchise in 1948. He knew talented Black players would not only improve the team, but also attract African American fans.44
Hoskins did both. He became the Texas League's top pitcher as the Eagles finished the regular season in first place for the first time since 1936.45 As Burnett had projected, they led the league in attendance, drawing Black fans to Burnett Field in large numbers. Attendance jumped 16.8 percent at Dallas while falling 2.7 percent across the league.46
A unanimous choice for the Texas League all-star game,47 Hoskins finished the regular season with a 22-10 record to lead the league in wins. He also finished first in complete games (26) and innings pitched (280), and his 2.12 earned run average trailed only the 1.94 posted by Joe Landrum of the Fort Worth Cats, who was called up by Brooklyn in July.48 For good measure Hoskins hit .328 in 128 at-bats.
The key to Hoskins' success, manager Dutch Meyer recalled years later, was the pitch that had impressed Satchel Paige. "Dave could throw a curve ball through a knothole," Meyer said. "He had a great curve and great control."49 Without an overpowering fastball, which he typically used to waste a pitch or set up his curve,50 Hoskins worked diligently to refine his breaking pitches and to stay sharp. "Dave was always working on something, on the side, in the bull pen," fellow pitcher Don Mossi remembered.51
Apart from the death threats in Shreveport, Hoskins had fewer problems with fans and opposing players than he had experienced in the Central League. After the Eagles' first road trip of the season, The Sporting News reported that his reception was "remarkably mild," with only "scattered jibes [from] a few leather-lunged fans." Bench jockeying was minimal and head-hunting pitchers were rare. For his part, Hoskins accepted whatever came his way "without any visible show of resentment." On and off the field, said Eagles manager Meyer, he was "a model of decorum."52
Crowds on the road could at times be brutal; Meyer and Mossi both remembered racist taunts and curses.53 Hoskins, however, downplayed the name-calling. "Once in a while a ball player or a fan would holler something at me, but you've got to expect that," he said. "All in all, I had no complaints."54 Of far more importance was the relationship with his fellow Eagles. "All I care about is the way my teammates treat me," he said."55
There were no problems in that regard. "He was such a nice man, you couldn't not love the guy," first baseman Joe Macko said.56 Kotrany, perhaps Hoskins's closest friend on the team, described him as "easy going" and "humorous."57 They realized, of course, the pressure Hoskins faced as the league's first Black player. "Mr. Burnett got just the right player to take on the responsibility," Kotrany said, likening the Dallas owner's selection of Hoskins to Branch Rickey's choosing Jackie Robinson.58
Hoskins' teammates also saw him endure the rules of the Jim Crow South. On road trips, he was barred from the team hotels, which accommodated Whites only, and instead stayed at hotels for Black travelers or in private homes. He roomed with Dallas trainer John Hopps, an African American, and later with fellow pitcher José Santiago, who joined the team in late May. Their dining and entertainment options were limited, as most restaurants and clubs were not open to Blacks.59
The same situation existed in Dallas, which was strictly segregated, but the city's Black community embraced Hoskins and made him feel welcome. He reciprocated and, in the process, became an asset to the Eagles off the field. For instance, he made appearances before children's groups, posing for pictures, signing autographs, and handing out photos. In addition, he helped raise money for charity and played golf with local Black leaders. He even had a fan club, whose members could obtain Dave Hoskins t-shirts.60
Not long after the 1952 season ended, Cleveland and Dallas terminated their working relationship. As a result, Cleveland recalled Hoskins and several other Dallas players.61 For his part, Hoskins was playing more baseball, barnstorming with Roy Campanella and pitching for a team of minor-league all-stars against a squad of major-leaguers in a fund-raising game in Houston.62
A fitting coda to the year came on its last day when the influential Chicago Defender named nine individuals to its "honor roll of democracy" for 1952. Among them was Hoskins, cited "for exemplifying the highest type of sportsmanship while pioneering as the first Negro to play in the Texas League and proving that qualifications can overcome racial discrimination."63
Before Cleveland opened its 1953 spring training camp in Tucson, the club held preliminary workouts in Daytona Beach for 49 players, including more than a dozen on the major league roster. In the latter group was Hoskins, who was among the pitchers reported to "figure prominently" in manager Al Lopez's plans for the upcoming season.64
The team's strength was its "Big Three," starting pitchers Bob Lemon, Mike Garcia, and Early Wynn. Lemon and Garcia both finished 22-11 in 1952, and Wynn was 23-12. None of the three had an ERA above 2.90. But Bob Feller had slumped to 9-13 in 1952, and bullpen depth was a concern. This unsettled pitching situation presented an opportunity for Hoskins, who made the club as a spot starter and long reliever. He made his debut on April 18 at Chicago, pitching 2⅓ innings in relief of Wynn in a 7-6 loss at Chicago.65 He went on to post a 9-3 record, best among American League rookies, and a 3.99 earned-run average in 112⅔ innings over 26 games. He also hit a respectable .259 in 58 at-bats.
Hoskins was not sharp in that April 18 debut, walking five, but he was not alone on that cold day at Comiskey Park. It was an ugly game: 26 walks, two hit batters, a wild pitch, six errors, and 13 runs on only seven hits. But he bounced back two weeks later against the visiting Yankees, allowing two hits and walking none in five innings. Casey Stengel was impressed. Assessing the Indians after returning to New York, the Yankees manager said that Cleveland had "better relief pitching" than last season. "Especially this Dave Hoskins," Stengel added.66
Five days later, on May 10, Hoskins picked up his first AL win with another strong relief performance. Feller started for the Indians against the Browns in St. Louis, allowing three runs in six innings before Hoskins took over in the seventh and pitched shutout ball the rest of the way. Meanwhile, Virgil Trucks held the Indians scoreless until the eighth, when Al Rosen led off with a home run. With two on and two out, Hoskins put Cleveland ahead to stay with a home run of his own.67
On August 21, not long after his 36th birthday, Hoskins turned in his best outing of the season: a six-hit, 12-inning complete game against the visiting Browns that the Indians won 3-2 on Bill Glynn's two-out double off Harry Brecheen in the final frame.68 Barely two weeks later, on September 7, Hoskins and Satchel Paige made history as the Tribe again hosted the Browns. It was the first National or American League game in which both starting pitchers were African Americans. Neither lasted beyond the fifth inning, but Paige claimed bragging rights with two singles and an RBI as Hoskins went hitless69
Hoskins pitched in two other games during the season's final month. After a no-decision relief appearance in Boston on September 10,70 he sat idle until the penultimate game on the schedule. At Cleveland Stadium on September 26, Hoskins went the distance for his ninth win as the Indians defeated the Tigers, 12-3. He shut out Detroit until former teammate Ray Boone, who had been traded in June, homered in the seventh.71 It was second-place Cleveland's last victory in a 92-62 campaign, as the Tigers prevailed the next day.
After Hoskins' strong rookie season, the Indians rewarded him with a "substantial" raise,72 and he was optimistic about 1954. He had pitched well for Campanella's barnstormers in the off-season,73 and manager Lopez was reportedly counting on him again as a reliever and spot starter.74 But as Cleveland won 111 games, then an AL record, to take the pennant, Hoskins experienced only disappointment in what was to be his last major-league season.
The Indians were loaded with pitchers. The Sporting News called the staff the best in the club's history,75 and there was little room for Hoskins. Cleveland boasted five quality starters: the Big Three, a rejuvenated Feller, and Art Houtteman, obtained from Detroit the previous June. Three newcomers led the relievers. Veteran Hal Newhouser, the former Tigers starter, had transitioned to the bullpen, where two rookies joined him: righthander Ray Narleski, up from Triple-A Indianapolis, and lefthander Don Mossi, with whom Hoskins had played at Dallas.
Lost in the crowd, Hoskins made only one start and 13 relief appearances, logged 26⅔ innings, and finished with a 0-1 record and a 3.04 earned-run average. After clinching the pennant, the Indians announced that he would not be on the list of 25 players eligible for the World Series, which the New York Giants won in a sweep. In his place was Mickey Grasso, an extra catcher who broke an ankle in spring training and missed almost the entire season.76
Hoskins' teammates made known their displeasure about the club's decision. In a meeting to allocate the players' portion of the World Series proceeds, they voted Hoskins a full share, worth $6,712.50.77 They also directed Feller, the Indians' player representative, to "express our concern" about a roster move that "deprived a worthy player of a distinction for which he, like all of us, worked so hard all season to attain."78
At spring training in 1955, the competition among pitchers was intense. The Indians were expected to carry 10 pitchers, and as a practical matter only one position on the staff was open. The five starters and three principal relievers from 1954 were back, and the heralded rookie Herb Score, a 22-game winner at Indianapolis, was almost certain to make the club. When the squad was trimmed on March 28 as the team broke camp at Tucson, Hoskins was among the players sent to Daytona Beach for reassignment.79 Some observers were surprised,80 and Hoskins was floored. As he told The Sporting News, he became "sick and nervous and couldn't sleep."81
Al Lopez told the press that Hoskins would be better off in the minors, where he would pitch more often than he had in 1954. "He needs a lot of work to keep sharp because he is specifically a curveball pitcher," Lopez said. "With our staff he probably would be sitting around again. By sending him out where he can work regularly, he can be sharp whenever we need him."82
The call from the Indians never came. Hoskins spent the 1955 season with Triple-A Indianapolis. Over the next five years he played for seven other minor-league teams while also squeezing in some winter ball in Venezuela. He began the 1960 season, his last, in Canada with the Montreal Royals of the International League and ended it in Mexico with the Double-A Poza Rica Petroleros. Fittingly, his best season was in 1958 when he returned to Dallas: a 17-8 record with a 3.18 earned-run average in 246 innings.
With his World Series check, Hoskins purchased an 18-acre farm near Flint. After retiring from baseball, he worked full-time for General Motors in Flint, drove a taxi to supplement his income, and enjoyed life on the farm with his wife Cora, whom he had married in 1953, and their children.83 His first marriage had ended in divorce when his spouse asked him to give up baseball.84
Rural life appealed to Hoskins, who enjoyed being outdoors. He grew a large vegetable garden, kept a few farm animals, and raised German shepherds for sale to law-enforcement agencies. He also hunted pheasant and played golf. A modest and unassuming man who made friends easily, Hoskins "moved quietly into the background" when his playing days were over and never bragged about his baseball accomplishments.85
Hoskins was known for his love of music; his eclectic tastes ranged from jazz to country-western. When he went to spring training with the Indians in 1953, he took a portable record player along.86 He also had an interest in cameras. When newsreel photographers were working one day at camp the following spring, he took advantage of the break in routine to shoot his own movies of the team.87 As might be expected of someone who worked for General Motors, he liked cars; during his time with the Indians, he drove a Cadillac.88 He also enjoyed nice clothes and was known as a sharp dresser.
On April 2, 1970, the 52-year-old Hoskins was found slumped over the steering wheel of his taxi, parked outside a Flint coffee shop. He was pronounced dead at Hurley Hospital, having suffered a heart attack. A member of United Auto Workers Local 659, Hoskins was employed at the Chevrolet Parts Division at the time of his death. He was survived by his wife, Cora; daughters Ruchelle, Lynda, and Carolyn; son, Maurice; and one brother and two sisters. He was buried at River Rest Cemetery in Flint.89
In 2004 Hoskins was honored as one of the inaugural inductees to the Texas League Hall of Fame.90 Previously, he had been named to the Greater Flint African American Sports Hall of Fame, recognized "as the greatest Flint athlete to pitch professional baseball."91
Acknowledgments
The initial version of this biography was included in the book Pitching to the Pennant: The 1954 Cleveland Indians (Lincoln, Nebraska: University of Nebraska Press, 2014), edited by Joseph Wancho. For more information, or to purchase the book from University of Nebraska Press, click here.
This version was amplified and updated in March 2023. It was reviewed by Rory Costello and Rick Zucker and fact-checked by Tom Reinsfelder.
Sources
In addition to the sources mentioned in the notes, the author consulted Retrosheet.org, Baseball-Reference.com, and the Negro Leagues Database at Seamheads.com. Ruchelle Hoskins, the eldest daughter of Dave Hoskins, graciously provided information about his family life in a telephone interview.
Notes
1 Bill Rives, "Louisiana Bill Would Bar Negroes," The Sporting News, June 11, 1952: 29. The State Senate tabled the bill a few days later. A similar ban on racially mixed athletic contests was enacted in 1956 but declared unconstitutional. Dorsey v. State Athletic Commission, 168 F. Supp. 149 (E.D. La. 1958), affirmed, 359 U.S. 533 (1959).
2 Harry Jones, "Hoskins, Indian Rookie, Reveals Threats on His Life in Texas League," Cleveland Plain Dealer, February 19, 1953: 22. This article was reprinted in The Sporting News, March 4, 1953: 15.
3 Jones, "Hoskins, Indian Rookie, Reveals Threats on His Life in Texas League."
4 "Eagles Win, 3-2, Take Loop Lead," Dallas Morning News, June 10, 1952: sec. 1, 16.
5 Dan Baldwin, "A Teammate Remembers Hoskins," Legacies: A History Journal for Dallas and North Central Texas, vol. 3, no. 1 (Spring, 1991): 17.
6 The U.S. Census from 1930 shows that he was 12 years old on May 15, 1930, the date of its enumeration. He turned 13 the following August. Ruchelle Hoskins, his eldest daughter, confirmed in an interview with the author that her father was born in 1917. She also confirmed his middle name, Will, which appears on his death certificate and in a published funeral notice. "Obituary and Funeral Notices – Hoskins, David Will," Flint Journal, April 4, 1970: 27.
7 Doug Mintline, "The Mint Line," Flint Journal, April 3, 1970: 29.
8 C. H. Gentry, "Dave Hoskins, A Trailblazer Who Almost Missed the Train," Dallas Express, Aug. 30, 1952: 1; 1930 U.S. Census.
9 "Obituary and Funeral Notices," Flint Journal. Some sources state that Hoskins was a four-sport star at Flint's Northern High School, but "he does not appear in the school's annuals." Michael C. Miller, "Dave Hoskins," in Henry Louis Gates and Evelyn Brooks Higginbotham, eds., African-American National Biography (New York: Oxford University Press, 2008), vol. 4, 328.
10 "Baseball," Baltimore Afro-American, April 11, 1942: 23 (Hoskins pitched in the team's first exhibition game); "Birmingham in 7-3 Win Over Chicago; Hoskins and Evans Are Unable To Silence Barons' Bats," Chicago Defender, April 25, 1942: 19 (Hoskins started and took the loss; went 1-for-2 at bat); R.S. Simmons, "Memphis Red Sox vs. 'Chi' Giants," The Plain Dealer (Kansas City, Kansas), May 22, 1942: 3 (story before the first league game between the two teams mentioning that Hoskins had earlier registered a win against Memphis); "Chicago and Monarchs in Double Bill," Michigan Chronicle (Detroit), May 9, 1942: 15 (story published the day before league play began listing five pitchers on Chicago squad, Hoskins not among them).
11 "Clowns Square Series Here; Defeat FABF, 5 to 2, Despite Hoskins," Flint (Michigan) Journal, June 1, 1942: 10 (also noting that Hoskins homered and drove in both Flint runs); "Hoskins' Batting Average in FABF All-Star Games is a Mere .909," Flint (Michigan) Journal, June 25, 1942: 29 (reporting that he was 10-for-11 against outside competition and had been offered a job by the Clowns).
12 John Steve, "Echoes in the Valley," Flint (Michigan) Journal, January 2, 1944: 25; Sam Lacy, "Will Our Boys Make Big League Grade?," Negro Pictorial Yearbook (1945), reprinted in Dean A. Sullivan, ed., Middle Innings: A Documentary History of Baseball, 1900-1948 (Lincoln, Nebraska: University of Nebraska Press), 188, 190.
13 See "10,000 See Clowns Split With Baltimore Grays," Chicago Defender, July 11, 1942: 20 (Hoskins, described as the Clowns' "new left field find," had three hits in the first game, which the Clowns won 7-4); "Clowns Beat Monarchs," Cincinnati Enquirer, September 3, 1942: 17 (Hoskins hit two home runs, the second coming in the ninth to break a 2-2 tie); Alan J. Pollock, Barnstorming to Heaven: Syd Pollock and His Great Black Teams (Tuscaloosa: University of Alabama Press, 2006), 122 (Hoskins "threw some for the Clowns but was primarily an outfielder").
14 "East Side Seeks to Assure Tie for Top in Tiff with West Siders Today," Flint (Michigan) Journal, August 8, 1943: 30.
15 Doug Mintline, "Hoskins Bats .438 for City League Title, Collects Other Honors, Too," Flint (Michigan) Journal, September 5, 1943: 19.
16 "Gibson Hits Double, Homer Off Paige," Baltimore Afro-American, September 4, 1943: 19.
17 John Steve, "Two More City Loop Grads to Join Pro Ball Clubs," Flint (Michigan) Journal, March 28, 1944: 18.
18 "Grays Trounce Yankees Twice," Chicago Defender, May 13, 1944: 9. A week earlier he had shut out the New Yorkers on one hit in an exhibition game at Yankee Stadium. "Homestead Grays Win Twin Bill at Yankee Stadium," New York Age, May 6, 1944: 11.
19 Catcher Josh Gibson, first baseman Buck Leonard, third baseman Jud Wilson, left fielder Cool Papa Bell, and pitcher Ray Brown.
20 Wendell Smith, "Grays' Big Bats Rout Barons in Series Opener," Pittsburgh Courier, September 23, 1944: 12; "Grays Win Over Black Barons, 6-1," New Orleans Times-Picayune, September 20, 1944: 13; "Grays Blank Barons, 9-0," Pittsburgh Post-Gazette," September 22, 1944: 14; "Grays Shutout by Barons, 6-0," Pittsburgh Press, September 24, 1944: 32; "Grays Earn Baseball Title With Fourth Win Over Barons," Washington (D.C.) Evening Star, September 25, 1944: A13.
21 Wendell Smith, "Smitty's Sports Spurts," Pittsburgh Courier, September 30, 1944: 12.
22 Lacy, "Will Our Boys Make Big League Grade?" Wendell Smith, another widely read sportswriter, selected Hoskins, Jackie Robinson, and Sam Jethroe to participate in tryouts that the Red Sox and Braves had agreed, under pressure, to hold for Black players in the spring of 1945. However, Grays owner Cum Posey refused permission for Hoskins to attend. Brad Snyder, Beyond the Shadow of the Senators: The Untold Story of the Homestead Grays and the Integration of Baseball (New York: McGraw-Hill, 2003), 222.
23 "Hoskins Gives Up Pro Ball, Will Play in City League," Flint (Michigan) Journal, April 29, 1947: 9. Hoskins hit .348 on the season, third in the league, and stole 13 bases to rank second. "Nine .300 Hitters Paced by Tomasi in City League," Flint (Michigan) Journal, August 19, 1947: 17.
24 See "Hoskins Raps Third Homer as Punchers Drop Toledo," Flint (Michigan) Journal, June 23, 1948: 13; "Punchers and Fort Wayne Trade Shutouts," Flint (Michigan) Journal, July 22, 1948: 39. The National Softball League consisted of 16 teams in two divisions. Flint was in the Eastern Division with Ann Arbor, Cleveland, Detroit, Fort Wayne, Midland, South Bend, and Toledo. In the Western Division were Aurora, Chicago, Hammond, Iowa City, Peoria, Racine, Rock City, and Waukegan. "Punchers Play at Home Next," Flint (Michigan) Journal, June 8, 1948: 17.
25 "Jets Sign Power Hitter from Flint," Grand Rapids Press, July 30, 1948: 13.
26 Roscoe D. Bennett, "Jets Lose Three as Brooklyn Bosses Watch," Grand Rapids Press, August 2, 1948: 12.
27 "Had Rougher Time in '48 in Central, Says Hoskins," The Sporting News, May 14, 1952: 4.
28 Al Clark, "Flint's 7,267 Sets Loop Record," The Sporting News, May 4, 1949: 35; Roscoe D. Bennett, "Jets Go Down Fighting in Opener," Grand Rapids Press, April 28, 1949: 27.
29 He appeared in six games and hit .l50 in 20 at-bats. "Jets Batting," Grand Rapids Press, May 16, 1949: 25.
30 "Monarchs To Meet Red Sox," The Plain Dealer (Kansas City, Kansas), June 17, 1949: 4 (Hoskins had "recently been inserted in the clean-up spot" for the Buckeyes); "Late Sports," Chicago Defender, July 23, 1949: 2 (Hoskins homered for Buckeyes in loss to Memphis). The Buckeyes were then based in Cleveland, but the club's owners, facing a precarious financial situation and lawsuits stemming from unpaid bills, moved the franchise to Louisville for the remainder of the season. Stephanie M. Liscio, Integrating Cleveland Baseball: Media Activism, the Integration of the Indians, and the Demise of the Cleveland Buckeyes (Jefferson, North Carolina: McFarland & Co. 2010), 154-58.
31 "Final NAL Bat Records," Baltimore Afro-American, September 17, 1949: 15.
32 "Negro East-West Game," The Sporting News, August 10, 1949: 10; "Place Four Men on East Squad for All-Star Game," Baltimore Afro-American, July 30, 1949: sec. 2, 4.
33 "Negro Club Foes at Gabrych Park," Winona (Minnesota) Republican-Herald, September 10, 1949: 12 (noting that Hoskins had "in recent days been traded to the American Giants"). The Baltimore Elite Giants swept the American Giants in the NAL playoffs. Hoskins homered in the second game and had one of Chicago's six hits in the finale. "Giants Lose First Two in Playoffs," Chicago Defender, September 24, 1949: 2; "Elites Win NAL Championship," Baltimore Afro-American, October 1, 1949: 15.
34 Hal Lebovitz, "Hats Off – Dave Hoskins," The Sporting News, May 20, 1953: 17.
35 Jim Nichols, "Clippers Defeat Indians, 7-5, Then Tie," Dayton (Ohio) Journal-Herald, August 17, 1950: 7; Si Burwick, "Pleasant Night – Except for Beaning," Dayton (Ohio) Daily News, August 17, 1950: 14.
36 Jones, "Hoskins, Indian Rookie, Reveals Threats on His Life in Texas League."
37 His RBI total, which is not included in his record at Baseball-Reference.com, comes from "Baseball Averages," Dayton (Ohio) Daily News, September 17, 1950: sec. 4, 6.
38 Jones, "Hoskins, Indian Rookie, Reveals Threats on His Life in Texas League."
39 "Indians Return Home; Norman Likes Lineup," Wilkes-Barre Record, April 23, 1951: 15.
40 "Hoskins Big Indian Winner," The Sporting News, September 26, 1951: 31; "Prentice, Pope with Four Hits Each Pace Indians to 15-4 Victory," Wilkes-Barre Record, September 13, 1951: 24; "Dave Hoskins Handcuffs Pioneers, 3-1, To Keep Indians in Series," Wilkes-Barre Record, September 17, 1951: 17.
41 Max Greenwald, "Tribe Needs Pitchers If It's to Go Places," Indianapolis Star, March 22, 1952: 20.
42 "Burnett Willing to Sign Negro Player for Dallas," Dallas Morning News, January 27, 1952: sec. 2, 1; "Owner of Dallas Eagles Willing to Hire Negroes," Dallas Express, February 2, 1952: 1.
43 "Dave Hoskins: Texas League Pioneer," Jet, August 7, 1952: 54, 55 (emphasis original).
44 Bill Rives, "Battler Burnett Finally Puts Over Strike," The Sporting News, December 30, 1953: 5; Kevin Sherrington, "Breaking Barriers: Complexion of Baseball in Texas Changed Because of Pioneering Minor League Owner Dick Burnett," Dallas Morning News, May 21, 2000: 28B.
45 The Eagles pulled away from the second-place Fort Worth Cats in the last three weeks of the season to finish six games in front with a 92-69 record. Hoskins was 5-0 down the stretch, including a three-hit shutout of the Cats in Fort Worth for his 20th win. Lorin McMullen, "Eagles Chill Cats Twice, Boost Lead," Fort Worth Star-Telegram, August 29, 1952: 13. However, fourth-place Oklahoma City eliminated Dallas in the first round of the playoffs, four games to two, with Hoskins picking up both of the Eagles' wins. Merle Heryford, "Eagles Thump Indians, 11-6, in Play-Off Debut," Dallas Morning News, September 10, 1952: sec. 1, 15; Harry Gage, "Eagles Wallop Ball to Blast Indians, 11-3, Dallas Morning News, September 14, 1952: sec. 2, 1.
46 "Southern Draws 1,464,132, Texas 1,309,218 for Year, Both Show Drop," The Sporting News, September 24, 1952: 28; Larry Bowman, "Breaking Barriers: David Hoskins and the Integration of the Texas League," Legacies: A History Journal for Dallas and North Central Texas, vol. 3, no. 1 (Spring, 1991): 14, 18.
47 "Eagles Place Five Players on All-Star Squad," Dallas Morning News, July 13, 1952: sec. 2, 1.
48 "Dunlap Copped Texas Title Following .004 Miss in '51," The Sporting News, December 31, 1952: 7.
49 Robert Wilonsky, "A Bush League of Their Own," Dallas Observer, May 21, 1998, https://www.dallasobserver.com/news/a-bush-league-of-their-own-6401884, accessed December 16, 2022.
50 Jones, "Hoskins, Indian Rookie, Reveals Threats on His Life in Texas League."
51 Bruce Adelson, Brushing Back Jim Crow: The Integration of Minor League Baseball in the American South (Charlottesville: University Press of Virginia, 1999), 60.
52 Bill Rives, "Texas' First Negro Packs 'Em In," The Sporting News, May 14, 1952: 1, 4.
53 Wilonsky, "A Bush League of Their Own"; Adelson, Brushing Back Jim Crow, 60.
54 Jones, "Hoskins, Indian Rookie, Reveals Threats on Life in Texas League."
55 "Had Rougher Time in '48 in Central, Says Hoskins."
56 Wilonsky, "A Bush League of Their Own."
57 Baldwin, "A Teammate Remembers Hoskins."
58 Baldwin, "A Teammate Remembers Hoskins."
59 Adelson, Brushing Back Jim Crow, 58; Rives, "Texas' First Negro Packs 'Em In."
60 Bowman, "Breaking Barriers."
61 "Dallas, Cleveland Sever Agreement," Dallas Morning News, October 12, 1952: sec. 2, 4.
62 "23 Dates Already Filled by Campy's Barnstormers," The Sporting News, October 8, 1952: 30; "Hoskins to Oppose Mizell in Houston All-Star Contest," Dallas Morning News, October 1, 1952: sec. 2, 15.
63 "The Chicago Defender's 1952 Honor Roll," Chicago Defender, January 3, 1953: 1.
64 Ed McAuley, "Indians List 49 in Early Camp Group," The Sporting News, January 14, 1953: 20.
65 Harry Jones, "Easter Hurt, out 6 Weeks; Indians Lose 7-6," Cleveland Plain Dealer, April 19, 1953: 1-C.
66 Dan Daniel, "'It's Going to Be Tougher Than Last Year,' But Case Insists He's Not Worried," The Sporting News. May 20, 1953: 9.
67 Harry Jones, "Indians' 12 Runs in Last 2 Innings Win, 12-2 [sic]," Cleveland Plain Dealer, May 11, 1953: 29.
68 Harry Jones, "Rosen Slams 3 as Indians Win 2," Cleveland Plain Dealer, August 22, 1953: 21.
69 "Paige Gives Pupil Hoskins a Lesson – But It's at Bat; Browns 0-11 at Cleveland," St. Louis Post-Dispatch, September 8, 1953: 5B; Harry Jones, "Indians Nail Two for 18-3 Home Stand," Cleveland Plain Dealer, September 8, 1953: 25.
70 Harry Jones, "Williams' Two Homers Rip Indians, 14-4," Cleveland Plain Dealer, September 11, 1953: 27.
71 Harry Jones, "Indians Wallop Tigers, 12-3, for Fifth Straight," Cleveland Plain Dealer, September 27, 1953: 1-C.
72 "Strickland and Hoskins Boosted," Cleveland Plain Dealer, February 12, 1954: 27.
73 Hoskins compiled a 4-1 record in six starts and two relief stints on the 31-day tour, which included a trip to Hawaii and homecoming appearances in Greenwood, Mississippi, and Dallas. Cleveland general manager Hank Greenberg said he had received reports that Hoskins was "pitching phenomenally." "Tribe Tidbits," The Sporting News, November 4, 1953: 9.
74 Gordon Cobbledick, "Plain Dealing," Cleveland Plain Dealer, February 27, 1954: 23.
75 Ed Bang, "'54 Staff Rated No. 1 in Indian History," The Sporting News, September 29, 1954: 11.
76 Grasso's addition required the approval of Commissioner Ford Frick because the catcher was not on Cleveland's roster on August 31. Harry Jones, "Batting Around," Cleveland Plain Dealer, September 25, 1954: 23.
77 "Record Series Melon Split-Up," Cleveland Plain Dealer, October 8, 1954: 41.
78 Sam Lacy, "From A to Z," Baltimore Afro-American, October 9, 1954: 15.
79 Harry Jones, "Batting Around," Cleveland Plain Dealer, March 29, 1955: 29.
80 Joe King, "Many Rookies, Some Vets Axed," The Sporting News, April 6, 1955: 1.
81 Hal Lebovitz, "Axe-Swinging Only Sad Note in Sunny Outlook for Injuns," The Sporting News, April 6, 1955: 21.
82 Lebovitz, "Axe-Swinging Only Sad Note in Sunny Outlook for Injuns."
83 Doug Mintline, "The Mint Line."
84 "Tribe Tidbits," The Sporting News, December 30, 1953: 8.
85 Doug Mintline, "The Mint Line."
86 Hal Lebovitz, "Competition Over – Tribe's Old Pros Repel Challengers," The Sporting News, April 15, 1953: 23.
87 Batting Around," Cleveland Plain Dealer, March 5, 1954: 21.
88 "Tribe Tidbits," The Sporting News, May 20, 1953: 8.
89 "Obituary and Funeral Notices," Flint Journal. Other obituaries focused on his playing career. "Ex-Indian Hoskins, 45 [sic], Dies of Heart Attack," Cleveland Plain Dealer, April 5, 1970: 8-C; "Obituaries," The Sporting News, April 18, 1970: 30.
90 Avery Holton, "Dizzy Dean Headlines Inaugural Texas League Hall of Fame Class," Austin American-Statesman, June 30, 2004: C6.
91 Dave Hoskins, Greater Flint African American Sports Hall of Fame, https://aashof.org/1987/12/11/dave-hoskins/, accessed December 16, 2022.
Born
August 3, 1925 at Greenwood, MS (USA)
Died
April 2, 1970 at Flint, MI (USA)
If you can help us improve this player's biography, contact us.
http://sabr.org/sites/default/files/Hoskins-Dave.jpg
600
800
admin
/wp-content/uploads/2020/02/sabr_logo.png
admin
2012-01-04 20:46:52
2023-03-20 13:20:42
Dave Hoskins