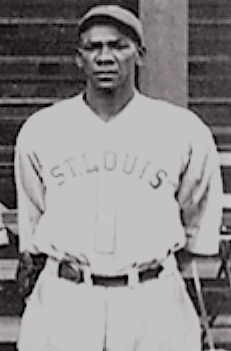 ---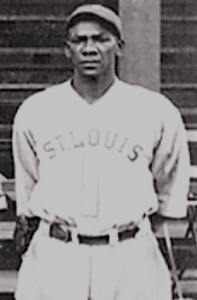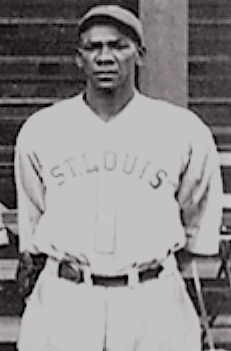 In 13 of his 15 seasons in Negro Leagues baseball, Dewey Creacy played for teams called the Stars. He was a third baseman who played on four championship teams, including three for the St. Louis Stars (1928, 1930, and 1931) and one with the Philadelphia Stars (1934). In 1925 St. Louis was the second-half champion but lost the league championship to the Kansas City Monarchs in a playoff series that went the full seven games.
Creacy played in the original Negro National League from 1924 to 1931 with the St. Louis Stars, and then after two years (1932 and 1933) when there was not a solid league established, he played for a few other clubs. From 1934 onward, he played his final five seasons with the Philadelphia Stars.
In his 20s, he had hit for higher batting averages and hit for more power than he did in his 30s, wrapping up his career when he was near 40. Over the course of the 983 games for which statistics are currently available, he hit for a .291 batting average with a .355 on-base percentage.1
There are some uncertainties regarding Creacy's upbringing. He first shows up in the 1910 US census, at which time he was part of a large household on South Austin Street in Dallas. The head of the household was 50-year-old Mary Lewis, a native of Tennessee who worked from her home as a laundress. She lived with two sons (George Stone, 34, a teamster involved in excavating, and Eugene Page, 28, a laborer in an automobile factory) and a daughter (Lissie Goldwaite, 32, who also worked as a laundress from home). One can't help but note that all three of her children had different surnames, and none of them were Lewis; She also had suffered the loss of another child. Two nieces of Lewis lived in the household – Mamie Winfrey, 23, and Emile Winfrey, 21 – who both also worked as laundresses at home. The census reflects that Mary Lewis was widowed, as were both her sons and Emile Winfrey. There is an "S" next to Lessie Goldwaite's name, suggesting she was single.2 Rounding out the large, extended family were three granddaughters – Exaline Benjamin (13 years old), Ida Creasy (7), and Irene Page (5), and two grandsons – Dewey Creasy (9) and Thomas Creasy (5).3
All sources seem to agree that Dewey was born Albert Dewey Creacy on April 13. His draft cards for World War I and World War II both say he was born on April 13, 1900, in Dallas.4 On his death certificate, his mother's maiden name was given as "Golothwaite," which is more likely than not the Lessie (or Lissie) Goldwaite from the 1910 census. However, matters are further confused by the fact that both his World War II draft card and that of Thomas Creacy provide their mother's name as Alberta Duncan of Dallas. 
Further genealogy
Looking at Mary Lewis more thoroughly, the 1900 census shows her as married to day laborer Rip Lewis. They had two sons – George Stone and Eugene Page – and a daughter, Milissie, who was born in 1878 and was doing washing for a living. Her given name may have been Melissa and her surname Goldthwaite, with her father having the name Tommy Creasy, as indicated by daughter Ida's 1975 Texas death certificate. She was Ida C. Bacon at the time.
The 1910 census, conducted on April 15, 1910, says Dewey was 9 – indicating a 1901 birth. A Missouri marriage certificate from December 1923 – a few months before he began playing for the St. Louis Stars – says he was 23 when he married Mary Simpson. The 1930 census lists him as a ballplayer named Cresy in St Louis; he was shown as age 30 on April 11 that year (which would mean he had been born in 1899). He was living in a hotel with 64 others, one of whom was also listed as a ballplayer – Henry Williams, a catcher on the St. Louis Stars.
The World War I draft card shows him as married to Ophelia Creacy and living in Dallas. He was working at the time as a laborer for Shipper's Compress Co. of Dallas. A 1933 death certificate from Texas shows the death at Parkland Hospital, Dallas, of a 16-year-old boy Albert McCoy Creacy, born to Ophelia Walton and Dewey Creacy. Born in July 1917, he died of meningitis. 
Ophelia and Albert Creacy are found in the 1921 Dallas city directory. The 1922 directory has Dewey living with Thomas, a shine boy, and Ollie Creacy, a bootblack. In 1923 it was only Dewey and Thomas. No occupation is shown for Dewey in any of the years, and only those three years are currently to be found online. Thomas (born in 1904) died the year before Dewey, in Los Angeles on July 22, 1983. The spelling "Creacy" will be used throughout this biography.
Creacy's baseball days
Following Creacy's baseball career is much easier. Standing 5-feet-10 and listed at 171 pounds, he was right-handed. He first turns up in 1924 – age 24 or 25 – with the St. Louis Stars, managed by Candy Jim Taylor. Negro Leagues researcher James A. Riley reports, "Before joining the Monarchs in 1924, he had served in the 25th Infantry."5 Creacy had reported to spring training with the Kansas City Monarchs, but by the time the regular season began he was with the Stars.6 
Creacy's debut was at second base on May 13, but it was not until late May that he cracked the starting lineup. The 40-year-old Taylor played third base in the beginning of the season, but beginning on July 7, he played Creacy at third.7 Creacy played 55 of 84 known games, 41 of them at third base. Taylor himself played most of the other games at third. Among his teammates were future Hall of Famers Willie Wells at shortstop and Cool Papa Bell in center field. Creacy hit .254 (the team average was .277) with a .304 on-base percentage. He hit one home run and drove in 24 runs, and he fielded his position at a .950 clip. The team's record was 43-41, which put it in fourth place in the nine-team Negro National League.
After the season, the Stars went west to California and played as the St. Louis All-Stars in the California Winter League. An October 31 story in the St. Louis Argus noted that "Creacy at third has the best arm in the eastern league."8 In a game against Glendale, Creacy drove in five runs in a 10-run second inning of a 13-7 win.9 More frequently billed as the St. Louis Giants, the team played in November, December, and all the way into mid-March 1925, closing things out with a five-game series in Sacramento. A November 14 article by umpire Billy Donaldson, previewing the Stars' 1925 season, said, "One thing that I noted carefully was when Jim Taylor pulled himself out of the lineup and placed Creacy at third base, the infield became faster and the club had more defense at the hot corner. … Creacy is not a flashy player, but … he is a much better player than the fans think he is. If played all through next season he will be able to show his ware as a third baseman."10 In the December 26 Argus, reviewing season-end statistics of the All-Stars, it was noted, "Third baseman Creacy is also a long distance hitter. Six of his fourteen safeties have been for extra bases, four being triples and two doubles." He was reported as having batted .269; for context, teammates Cool Papa Bell hit .377 and catcher Mitchell Murray .375.11
In 1925, after some local exhibition games in April, and still playing their home games at Stars Park in St. Louis, the 59-30 team won the second-half title. The first-half champions were the Kansas City Monarchs. Creacy played in almost every game and had a .323 batting average with 14 homers and 73 RBIs in 83 games. He stole 17 bases, though in no other year did he steal as many as half that number. There was a "little World Series" between the two teams, the Monarchs winning four games to three. Creacy was 6-for-23 (.261), with one homer and three RBIs. 
The 1926 season saw the Stars finish in third place behind the Monarchs and the second-half and league champion Chicago American Giants. The Stars had three successive managers during the course of the season: Branch Russell, Dizzy Dismukes, and John Reese. Even with a .340 batting average, Creacy only finished in fourth place on the team. Future Hall of Famer Mule Suttles joined the Stars and led with .425, 32 homers, and 130 runs batted in. Creacy homered 23 times and drove in 107 runs in the 92 games he played – along with his batting average, he achieved career highs in all three categories.
Candy Jim Taylor took over again as manager in 1927 and specialized in pinch-hitting, batting .420 in 50 at-bats. The Stars (62-37) finished second in the league in winning percentage but won neither the first-half nor second-half title, and were thus left out at playoff time. Creacy had another good year, batting .316 with 13 homers and 84 RBIs, second only to Willie Wells on the Stars.
The 63-26 St. Louis Stars dominated in 1928, winning the first half and then the league championship over the Chicago American Giants, five games to four. Creacy was .329/10/54 in the regular season games. He helped the Stars even things up at three games apiece, going 2-for-3 with a home run in Game Six at Stars Park in St. Louis on September 30, a 12-7 win.
The 1929 Stars were second only to the Monarchs, but since the Monarchs won both the first half and second half, there was no championship series. Creacy had an off year, batting only .258. He drove in 60 runs, ranking fifth on the team.
The 1930 Stars played 94 games for new manager John Reese, who had taken over from Taylor. They put up a record of 69-25-1 and were the first-half champions, playing the Detroit Stars in the championship series, Creacy rebounded, hitting .301 and knocking in 73 runs. They beat Bingo DeMoss's Detroit team, four games to three in the championship series. In California that winter, he played third base for the Nashville Elite Colored Giants.
The first, Rube Foster-founded incarnation of the Negro National League played its final season in 1931. It was Creacy's eighth year with St. Louis. In 35 games, he hit .303, without a homer, and drove in 19 runs. The Stars finished well ahead of the other teams – down to just six from the nine the league had fielded the year before. In the overall standings, they had been 13½ games ahead of second-place Kansas City in 1930. They finished 13 games ahead of the second-place Cleveland Cubs in 1931, league champions for the second year in a row. With the 1928 season included, Creacy was a three-time champion.
Immediately after the regular season, the Stars played against a team that featured a number of major leaguers, including Lloyd and Paul Waner, Babe Herman, Bill Terry, and others, beating them 18-1.12 Creacy returned to California with a team billed as the Philadelphia Colored Giants, with Satchel Paige, Bill Foster, Biz Mackey, Cool Papa Bell, Willie Wells, and others.13
Creacy played for two different teams in 1932. He initially played 29 games for the first-place (28-9) Detroit Wolves of the East-West League (EWL), managed by Dizzy Dismukes and featuring five future Hall of Famers, for whom he hit .255 with only 10 RBIs. In mid-June, the Wolves merged with the Homestead Grays, but Creacy was among those who were not included on the Grays.14 He then signed with the EWL's Washington Pilots and played 34 games for the 17-30 sixth-place squad under Frank Warfield and then Webster McDonald. Creacy batted .310 with 25 RBIs for the Pilots.
His 1933 season saw Creacy with two teams again; this time they were member franchises of the second iteration of the Negro National League (NNL2). He got into 27 games for the Columbus Blue Birds (16-28 on the season), hitting just .236 with 6 RBIs. Later in the season, he hit .250 (hitting a double in four at-bats) for the Cleveland Giants, who finished the season with a record of 0-1.
Creacy had led Cleveland ownership to believe that he was going to become their manager in 1934. However, as the season approached, he signed a contract with the Philadelphia Stars. Resolution of the conflict between the two franchises required a ruling from the new Negro National League's commissioner, W. Rollo Wilson. He placed Creacy with the Stars but wrote, "The player deserves nothing but centure [sic] for his double dealings with the Cleveland club, and is warned that any similar conduct in the future will result in his suspension from organized baseball."15 
Creacy became a champion again with the 1934 Philadelphia Stars, but his .217 batting average was second-lowest among the starting position players. Still, manager Webster McDonald played Creacy in 68 games, a fact that is rather surprising since it was far from his best fielding season either, with Creacy posting a .923 fielding percentage, the worst of any year to date in which he had played 25 or more games. The Stars, though, were 39-18, second-half champions and ultimately league champions after beating the Chicago American Giants, four games to three, in Creacy's first of five years with Philadelphia.
The team played fewer games in 1935, and Creacy appeared in 57 of them, batting .298 and driving in 27 runs. The Stars were 37-31-4 and finished in fourth place. The "snappy Philly third baseman" was expected to work the hot corner for the East team in the 1935 East-West All-Star Game but ended up not appearing in the game.16
After the season, he joined a team that Frank Duncan put together to play winter ball in Puerto Rico.
The Philadelphia Stars sank to last pace in a seven-team league in 1936, with their first losing record. Creacy held his own, batting .301, but drove in only 29 runs – though there were only three players on the team who drove in more.
The Homestead Grays dominated the NNL2 in 1937, and the Stars – now piloted by Jud Wilson – again lost more games than they won. Creacy played in only 22 games and hit only .261 while driving in 12 runs. Remarkably, only one player on the team drove in more than 15: Curtis Harris, who led the Stars with 18.
Creacy appeared in 46 games in 1938. His .213 average was the lowest among regular position players, more than 30 points below the next man. The Stars, however, finished in second place, in Creacy's final year of NNL2 play.
Still playing third base, Creacy joined Dave "Showboat" Thomas and the Brooklyn Royal Giants in 1938, 1939, 1940, and 1941. There had been rumors in early 1940 that Creacy was going to become manager of the Philadelphia Stars.17 That did not come to pass, and he played out the season with the Royal Giants and at least into the first part of the 1941 season.
Subsequent to the end of Creacy's professional baseball career, almost nothing can be found about him for the last 43 years of his life.
After baseball, per his World War II draft card (dated April 15, 1942), he was living in New York City and working at 2424 Seventh Avenue for Daniel Woods. The address is in Harlem, between 141st and 142nd Streets. The nature of the work is not indicated.
Dewey Creacy appears to have lived his later years in California, and he died on November 17, 1984, in Los Angeles. Interestingly, he turned up in 1956 on a list of supporters of US presidential candidate Estes Kefauver.18
Sources
In addition to the sources cited in the Notes, the author made extensive use of Seamheads.com and Ancestry.com. Thanks to Clem Hamilton for supplying much of the information regarding Creacy's time with the St. Louis Stars.
Notes
1 For summary statistics, this biography relies on Seamheads.com. Data presented is as of August 2021.
2 The 1908 Dallas City Directory lists her alone, with the differing spelling of her first name.  
3 We will use the more frequent "Creacy" as the spelling of Creacy's last name.
4 There is a death certificate, from Los Angeles, saying that he was born Albert Dewey Creacy on April 13, 1901, with his birthplace noted only as "Texas," but the preponderance of evidence from when he was alive indicates that he was born in 1900.
5 James A. Riley, The Biographical Encyclopedia of the Negro Baseball Leagues (New York: Carroll & Graf, 1994), 198.
6 "Monarchs to Start Training," Kansas City Times, April 2, 1924: 14.
7 "St. Louis Stars Capture Final with Memphis, 8-2," St. Louis Globe-Democrat, July 8, 1924: 18.
8 "St. Louis Stars Now in Their Winter Home," St. Louis Argus, October 31, 1924: 7.
9 "St. Louis Knocks Sox Off of White Socks," California Eagle, November 14, 2021: 7. Creacy followed a bases-clearing triple with a two-run single. 
10 "Donaldson Says Stars Can Win Pennant," St. Louis Argus, November 14, 1924: 7.
11 "J. Bell Leading Hitter on St. Louis All-Stars," St. Louis Argus, December 26, 1924: 7.
12 "Stars Slam Walker and Trim Careyites," St, Louis Globe-Democrat, October 3, 1931: 7.
13 See, for instance, a game against the White Kings that the Giants won, 8-4, in Los Angeles. James Newton, "Homers Win for Giants," Pittsburgh Courier, December 12, 1931: 16.
14 "Greys, Detroit to Merge; League Shifts Loom," Pittsburgh Courier, June 11, 1932: 15. See also Lewis Dial, "The Sport Dial," New York Age, June 18, 1932: 6. On his signing with the Pilots, see "Pilots Get a Clouter," Washington Evening Star, June 9, 1932: 43.
15 "Creacy Awarded to Philadelphia Stars by Judge Wilson," Pittsburgh Courier, March 24, 1934: 14. Creacy was also required to settle any financial obligations due Cleveland.
16 The phrase came from Chester L. Washington, "East, West Cross Bats," Pittsburgh Courier, August 10, 1935: A4. In 1933 Creacy had led in the voting for the West team right up until near the end, but did not appear in that game, either. In 1935 Creacy was listed as the likely starter in the August 10 editions of both the Courier and the Chicago Defender. On the morning of the game, the August 11 Chicago Tribune had Ray Dandridge listed to start at third base. In the actual game, Jud Wilson played third, rather than at first base, where he had been the leading vote-getter, while the Brooklyn Eagles' George Giles played first. Why Creacy did not play is unclear.
17 Randy Dixon, "The Sports Bugle," Pittsburgh Courier, January 20, 1940: 17.
18 See advertisement on page 12 of the May 31, 1956, California Eagle.
Born
April 13, 1899 at Fort Worth, TX (USA)
Died
November 17, 1984 at Los Angeles, CA (USA)
If you can help us improve this player's biography, contact us.
https://sabr.org/wp-content/uploads/2021/08/CreacyDewey.jpg.png
351
231
admin
/wp-content/uploads/2020/02/sabr_logo.png
admin
2021-08-30 00:00:01
2023-08-30 16:40:27
Dewey Creacy