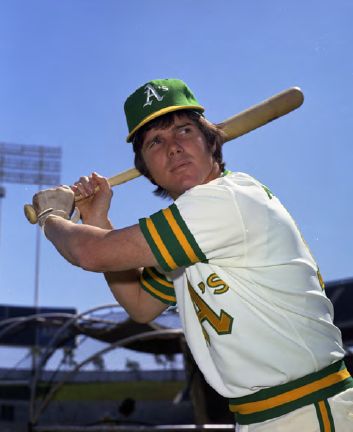 ---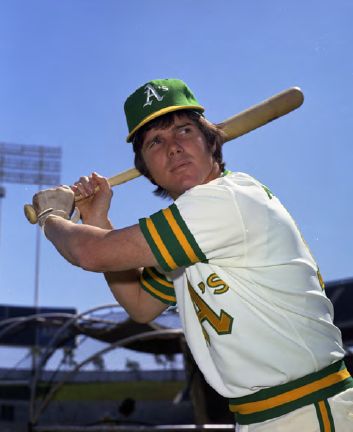 From his key contributions as a rookie on the pennant-winning Boston Red Sox of 1967 to his final games spent entangled in one of the most controversial incidents in World Series history, Mike Andrews packed plenty of memorable moments into seven-plus big-league seasons. And while his baseball career may not have lasted as long — or ended — as he envisioned, it led directly to a second vocation that the former All-Star second baseman considered even more rewarding than playing on two AL championship teams.
As chairman of the Jimmy Fund of the Dana-Farber Cancer Institute, located less than a mile down Brookline Avenue from Boston's Fenway Park, Andrews spent 30 years before his 2009 retirement helping to raise hundreds of millions of dollars for research and treatment into childhood and adult cancers. Rather than spin tales of his athletic feats during his many public appearances, he spoke of the dedicated scientists, caregivers, and patients engaged in the cancer fight at Dana-Farber — "true heroes" whom he first encountered as a rookie.
Andrews was the perfect man for the job. The Jimmy Fund has long been a favorite charity of the Red Sox, and Mike was accustomed to quietly turning in clutch performances that helped others shine. All Red Sox fans worth their weight in Big Yaz Bread know who led the club in hitting down the stretch of the 1967 American League race, but it's a forgotten footnote that rookie Andrews was second to Carl Yastrzemski among regulars with a .342 batting average during that pressure-packed September.
"Just today, I had an electrician at my winter house in Florida, and when he found out who I was, he named the entire starting lineup from '67," Andrews recalled in 2006.. "That happens all the time. It was just a magical team; 2004 was great, but I'm not sure everybody will remember all the individuals the same way because players move around so much now. Plus, the Red Sox are always contending, whereas the team had been bad for years before we came along — and the excitement kept building each month. That season brought baseball back in New England."
Andrews was in the region so long with the Red Sox and the Jimmy Fund that many likely assume he is a New England native himself, but he's in fact a Southern California boy. Born on July 9, 1943, in Los Angeles, he grew up in nearby Torrance rooting for the Pacific Coast League's Los Angeles Angels and Hollywood Stars.
Andrews got his early big-league fix from television's Game of the Week, and after the Dodgers fled Brooklyn for the West Coast during his teenage years, he followed the exploits of their pitching aces Sandy Koufax and Don Drysdale. His athletic genes came from his father, Lloyd, who played football and basketball at the University of Montana and owned Callahan's Bar in nearby Hermosa Beach. Mike starred in football, baseball, and basketball at South Torrance High.
The 6-foot-3, 195-pounder initialy chose the gridiron — accepting a full scholarship to UCLA that required his attending one year of junior college to complete the necessary foreign-language requirement. Andrews earned JC All-American honors as a split end at El Camino College, but then came a life-altering decision for the 18-year-old.
The Pirates and Red Sox had scouted him, and he wanted to marry his high-school sweetheart, Marilyn Flynn, and start a family. Several more years of college football without a paycheck seemed like forever, and Boston scout Joe Stephenson was offering him a cash bonus of $12,000 plus $4,000 more if he made the big-league roster. Andrews took it in December 1961, got engaged early the next spring, and shortly thereafter reported to Boston's Class A club in Olean, New York. (Stephenson's son, Jerry, would later be one of Mike's teammates on the Red Sox.)
Up the ladder
Like many young prospects, Andrews' first taste of professional baseball was humbling. All around him on the '62 Olean squad were other former high-school hotshots, and as he later recalled for the Boston Globe: "I didn't think much of my chances. So all I could do was give it everything I had." Perhaps this self-deprecating attitude took the pressure off at the plate, as Andrews hit .299 with 12 home runs and 89 runs scored in 114 games as the club's starting shortstop.
Moved up the chain to Winston-Salem for 1963, he hit just .255 there, but .323 after a midseason switch to Single-A Waterloo. He cut his error total at shortstop by (more than 50 percent, and the Red Sox boosted him again the next year, to Double-A Reading. There he batted .295, raised his fielding percentage again, and in 1965 — while still just 21 years old — earned an invitation to Red Sox spring training in Scottsdale, Arizona, from new manager Billy Herman.
Farmed out for the regular season to Triple-A Toronto, the top of Boston's minor-league ladder, Andrews had a disappointing year (.246, 4 homers) toiling for a fiery young manager named Dick Williams. It was Williams who played a part in Andrews' winter-league switch to second base (Rico Petrocelli already held the starting shortstop slot in Boston), and Mike excelled when he returned to Toronto for a second season in 1966. He played solid defense at his new position, boosted both his batting average (to .267) and home-run output considerably (to 14), and led the International League in runs scored with 97.
The performance earned Andrews a September call-up to the ninth-place Red Sox, where he started five games in the waning days of the season. He batted seventh in his first major-league contest, against his hometown Angels at Fenway Park on September 18, and went 0-for-4 with a run scored. His next action came a week later at New York, and on September 24 he notched his first big-league hit, a single off Fritz Peterson at Yankee Stadium in a 1-0 Sox loss.
"Mickey Mantle was one of my idols," Andrews recalled of the event. "When he said, 'Nice job, Mike,' that was terrific." Overall Andrews was 3-for-18 in the trial, with his other two safeties coming in the season finale at Chicago.
After Herman was fired and Williams named Red Sox manager for 1967, the new skipper announced before spring training that the starting second base job was "Andrews' to lose." Mike had hurt his lower back lifting weights in the offseason, however, and the lingering injury affected his defensive range in exhibition play. The tough-talking Williams was not sympathetic.
"We can't wait any longer," the manager stated flatly after two Andrews errors on March 26. "He has a bad back and he can't bend. If he can't bend, he can't play." Even though Mike had notched a five-hit game and was batting close to .400 in the exhibition season, Williams announced that day that he was moving fellow Southern Californian rookie Reggie Smith from outfield to second base and putting Andrews on the bench.
This was still the arrangement when the regular season started two weeks later, but it didn't last much longer. Smith had his own defensive troubles at second, while the center field platoon of José Tartabull and George Thomas that replaced him was batting less than .200. On April 19, with Andrews' back improving, Williams reinstated Smith in center and Mike at second. With very few exceptions, Mike Andrews would be the Red Sox' starting second baseman for the next four years.
Key contributor
Once he got his chance, Andrews made the most of it. He hit .321 during the rest of April, and settled in with Petrocelli to provide strong middle-infield defense for the surprising Red Sox. On April 25 he hit his first major-league home run, a three-run shot off the Senators' Pete Richert in a 9-3 Boston victory at DC Stadium. Later in the same contest, he had his first big-league stolen base and scored on a Carl Yastrzemski double.
A solid May (.281, including a 17-for-37 stretch) followed for Mike and featured the team's first trip to his home state for a series with the Angels. A contingent of 90 family members and friends made the 45-minute drive to Anaheim on two buses originating from his dad's bar, and Andrews received rousing applause from the sign-waving group even when he drew a walk in one of the games — thus earning him several weeks of ribbing from his teammates. A home run followed the next day, however, and Mike went on to enjoy several more clutch performances in front of his biggest fans over the years (including another homer at Anaheim later in the season). Briefly in May, the rookie was among the American League's top ten in hitting.
Andrews' batting average dropped off as the season wore on, but even while hitting below .240 each month from June through August, he was consistently in the thick of things as the Red Sox and their fans enjoyed Boston's first true pennant race in more than a decade.
Most often used as a leadoff man in front of players like Tony Conigliaro, Yastrzemksi, and George Scott, he also hit quite often in the second, seventh, and eighth slots.
July offered a prime example of Mike's value; he batted just .236 but scored 18 runs in as many games to help the team to a 15-3 stretch. He was a key man in a ten-game winning streak July 14-23 that many signaled as the turning point of the season, with two hits (including a three-run homer) in a 6-4 win at Baltimore July 19 and three more safeties (with another homer) in a 4-0 shutout at Cleveland on July 22 that drew Boston to within a half-game of the first-place Chicago White Sox. Happy with Andrews' contributions, owner Tom Yawkey quietly gave him a midseason salary boost from $11,000 to $15,000.
Making Andrews' performance all the more impressive were two factors — he was a 24-year-old rookie playing 3,000 miles from home, and (unbeknownst to all but his teammate and close friend Russ Gibson), he was the subject of a death threat late in the season. A Chicago fan who had apparently wagered a bundle on the White Sox winning the pennant sent Andrews and fellow AL second basemen Rod Carew and Dick McAuliffe (all from contending teams) menacing letters threatening their lives.
"Dick Williams called me into his office," Andrews recalled, "and (general manager) Dick O'Connell and an FBI guy were in there. The FBI guy says, 'We don't think it's a valid threat, but there have been one or two correspondences, so we want to watch it closely.' I believed that there probably wasn't anything to worry about, so I didn't even tell my wife right away. But I remember looking around the stands at Fenway when I first ran on the field for the next game."
By August, with a four-team scramble under way for the AL lead, every game was a huge one — and Andrews continued to deliver. August 1 through 3 he went a combined 7-for-12 with two homers, five RBIs and five runs scored in three games (the Red Sox won two), and, all told, had eight multihit games during the month. This was just a warm-up for September, when he hit .342 (25-for-73) and along with Yastrzemski and Dalton Jones kept the team in the hunt while others slumped. Mike was actually well over .400 for the month until an 0-for-9 skein, and after this manager Williams — who liked to go with the "hot hand" whenever possible — sat him in favor of veteran Jerry Adair for several games down the stretch.
Then, with the Sox needing to sweep Minnesota in two games on the season's final weekend for a chance at the pennant, Andrews came through again. On Saturday he was 2-for-3 in the leadoff slot with a key infield single ahead of Yaz's game-breaking three-run homer, and after starting on the bench in Sunday's finale, he played a significant defensive role subbing for Adair, who had suffered a spike wound to his leg while turning an eighth-inning double play. Two straight Minnesota hits immediately brought the tying run to the plate in a 5-2 game, and Bob Allison hit a hard liner off Jim Lonborg into the left-field corner for what looked like a double and two RBIs. The shot did score one run, but it also became the inning's third out when Yastrzemksi threw a bullet to Andrews just in time for a sweeping tag on the sliding Allison.
Now down 5-3, the Twins got the leadoff man on in the ninth, but Andrews turned a clutch "tag 'em out, throw 'em out" double play on a Rod Carew grounder to set the stage for Petrocelli's catch of Rich Rollins' popup and the bedlam that followed. Andrews and Scott were the first to reach pitching hero Lonborg, and managed to hoist him to their shoulders for a few moments before thousands of charging fans turned the team's celebration into the city's.
Andrews finished the regular season with a .263 average, 8 homers, and 40 RBIs in 142 games after his late start. He led the league with 18 sacrifice hits, and was runner-up to Rookie of the Year Carew among second basemen in voting by major-league players, managers, and coaches for the Topps All-Star Rookie Team. As the Red Sox readied for the World Series, the Boston Record American featured a huge front-page photo of Marilyn Andrews and the couple's 2-year-old son, Michael, in the window of their Peabody home, waving a "GOOD LUCK RED SOX" banner.
It's unclear if Dick Williams saw the newspaper and photo, but he again benched Andrews in favor of Adair during the first four games against the St. Louis Cardinals. Adair went 2-for-16, however, and after two pinch-hitting appearances (and one hit) Andrews was back in the starting lineup for Game 5 — where he remained the rest of the Series. He wound up batting .308, but the Red Sox and a weary Lonborg lost to Cardinals ace Bob Gibson in the seventh game. "The script was there, but it just wasn't meant to be," Andrews said of the setback. "It was like, 'You guys have had your fun, now welcome back to the world. Here's reality.'"
Shining on field and off
Reality hit hard in 1968, as the team fell to a distant fourth place and the offensive output for many Boston hitters dropped off markedly. Andrews was an exception. In the Year of the Pitcher, during which Yastrzemski was the only everyday AL player to hit .300 for the season, Andrews battled for the league batting lead until Labor Day before finishing at .271 (12th in the circuit) with 7 homers and 45 RBIs. He topped his rookie totals with 22 doubles and 145 hits, and his tiny dip from 79 runs scored to 77 was much more a factor of Tony Conigliaro's yearlong absence due to his horrific '67 beaning and George Scott's anemic .171 average than a sophomore slump. After a few crucial errors early in the season, Andrews was steady on defense, and he was developing into a team leader. Boston sportswriters named him the club's "Unsung Hero" for the season.
None of this was lost on Red Sox coach Bobby Doerr, then the top second baseman in the team's history, who told New York Times columnist Arthur Daley of Andrews: "This kid will be around for a long while. What I like best about him is that he's a natural athlete who won't fall apart when he has a bad day. He has the ideal throwing arm for a second baseman, whipping it across his body. He's capable of .285 with 20 homers once he gets settled." Daley was similarly impressed, writing, "The Bostonians have been searching for a second baseman of Doerr's superlative skills ever since Bobby retired in 1951. It could be that Mike will become that long-sought successor."
Off the field Andrews was shining as well. During his rookie year, he had become aware of the Jimmy Fund's status as the team's official charity — its billboard in right field was the only one allowed at Fenway Park by owner Tom Yawkey for years — and along with his teammates voted a full 1967 World Series share to the charity. Like other players, he also periodically met with young cancer patients brought to Fenway by Jimmy Fund executive director Bill Koster. One day such a visit gave him a reality check of a different kind.
"I was busy warming up, but I spent a few minutes with the kid, who was a Little League star looking forward to playing the next year after his treatment was done," recalled Andrews. "I wished him luck. Bill came up to me afterward and said, 'Thanks, Mike. That meant a lot. There isn't much we can do for that boy. We're sending him home.' That made me realize that an 0-for-4 day at the plate really doesn't mean too much in the scheme of things."
Andrews became a Jimmy Fund regular and in 1968 was named Man of the Year by the BoSox Club (the team's official fan club) for "contributions to the success of the Red Sox and for cooperation in community endeavors." He didn't know it at the time, but the seeds of his future career had been planted.
Mike made Doerr and Daley look prophetic in '69. Now batting second in Boston's lineup more often than leadoff, he firmly established himself as one of the most productive second basemen in the majors when healthy. He had a .293 average (tenth in the league), 15 homers, and 59 RBIs despite missing nearly 40 games in midseason after being hit in the hand by Minnesota pitcher Dave Boswell and suffering a blood clot that required extensive treatment. When a bad back kept Baltimore's Davey Johnson from going to the All-Star Game, Mike took his place and backed up starting second baseman Rod Carew. (Andrews played the last four innings for the American League and grounded out off Jerry Koosman in his only plate appearance.) The Red Sox were again unable to recapture the magic of two years earlier, and with a third-place finish assured, Dick Williams was fired in the waning days of the season.
A change of Sox
The young lineup that was expected to lead the Red Sox to several pennants was still quite potent — Boston's 203 home runs in 1970 led all big-league clubs — but without the pitching to compete with the Baltimore Orioles, it was not enough. Back atop the batting order exclusively, Andrews reached new offensive heights himself that summer. He had 28 doubles, 17 homers, and 65 RBIs, and led off four games with homers — giving him eight leadoff clouts in his career. He topped AL second basemen with 19 errors, but even if management had big changes in store after a second straight third-place finish, Mike's spot with the club seemed safe.
On December 1, 1970, however, one day after Dick O'Connell was quoted as saying "Andrews is not available for trade," Mike and backup shortstop Luis Alvarado were sent to the woeful Chicago White Sox for Luis Aparicio, a future Hall of Famer. Aparicio would be slated to play short alongside newly acquired second baseman Doug Griffin in Boston, with Petrocelli moving to third. "The way I understood it, O'Connell was looking either for a shortstop or a third baseman," said Andrews. "If they got a third baseman, they'd leave Rico at short and me at second. But Aparicio became available, so they went that route."
He would later joke in his self-deprecating style that "at least I was traded for a Hall of Famer, even if he was 55 at the time" (Aparicio was actually 36), but the move "crushed" Mike — who had a wife and three young children happily settled in the suburb of Peabody. The majority of fans interviewed were also upset, both because of Andrews' reputation as a heady, tough athlete and Aparicio's age.
Like Fred Lynn and Mo Vaughn in later years, Mike was a popular ballplayer whose career and luck never seemed the same after he left the Red Sox. He made headlines in Chicago by holding out during his first spring training, but won Comiskey Park fans over with his grittiness. He homered in his first series back at Fenway Park as a visiting player, but suffered from arm, shoulder, back, and wrist injuries at various points during 1971.
When Andrews inexplicably developed problems with his throws to first base as well, he tried playing through the struggles; after that didn't work, he moved to first himself. "I never figured out what caused it," Andrews said. "It was identical to what Chuck Knoblauch and Steve Sax later went through, and I just couldn't work my way out of it." Despite these travails, Mike's hitting was better than ever during a late August spree in which he tallied four homers in a seven-game stretch. But then on September 1 he fractured his left wrist in a collision at first with Harmon Killebrew, the fifth time that year he had been knocked from a game by injury. Out for the season, Andrews finished with a .282 average, 12 homers and 47 RBIs in 109 games to help the team improve from 56-106 to 79-83.
Things looked promising for Andrews and the White Sox the following spring training. Manager Chuck Tanner gave him back his second-base job when the club picked up slugging first baseman Dick Allen, and Andrews said he felt better than ever after dropping some weight and giving his body time to heal. The White Sox shot out to a fantastic start and suddenly found themselves fighting with the Oakland A's for the AL West crown. It was a baseball revival on Chicago's South Side much like that experienced at Fenway Park five years before, with Comiskey Park attendance reaching its highest levels in 20 years amid the excitement of Allen's MVP season and a 24-win performance from knuckleballer Wilbur Wood.
Andrews could not match his team's resurgence. He batted just .200 in April, and after rebounding in May (.291), never hit higher than .245 in any other month. He was part of some big moments, most including Allen, but his final average of .220 (with 7 homers and 50 RBIs) was the worst of his career. In the field he was vastly improved, but still led AL second basemen in errors for the third straight year. Of some consolation was that the White Sox wound up with a fine 87-67 record, just 5½ games behind World Series champion Oakland.
Oakland odyssey
Still just 29 years old going into the 1973 season, Andrews looked for a bounce-back year at a position new both to him and to baseball: designated hitter. The first DH in White Sox history, he seemed to thrive in the role with a .417 start (15-for-36) through 10 games. A dreadful slump followed, however, and by July 4, Mike's average had fallen below .200.
On top of this, Andrews was engaged in a heated dispute with general manager Stu Holcomb. The GM had wanted to cut his $60,000 salary a full 20 percent before the season, and Mike was still playing without a contract when on July 10 he asked to be released. Holcomb complied, and later that same month he himself resigned amid controversy over this and other player squabbles.
Here Dick Williams — by then manager of the A's — resurfaced in Andrews' life. Williams had reportedly attempted to trade for his former rookie standout upon first taking the Oakland job back in 1970. Now, with his defending champs trying for another pennant, he picked Mike up as a free agent on July 31. Andrews hit just .190 in 18 games, but the A's won the West and Williams saw fit to leave the veteran on his club's playoff roster.
Mike was hitless in two official pinch-hit appearances against Baltimore in the AL Championship Series (although he did lay down a sacrifice bunt in a third time up), and then was given the same task in the eighth inning of Game Two of the World Series against the New York Mets at Oakland-Alameda County Coliseum on October 14. Grounding out for Ted Kubiak, he stayed in the game at second base. Then the nuttiness began.
The score was 6-6 in the top of the 12th when the Mets scored four runs, due largely to two straight errors by Andrews — the first on a bad-hop grounder by John Milner, the second (one batter later) on a low throw that appeared to cause first baseman Gene Tenace to pull his foot off the bag. Replays indicated the umpire missed the second call, and Dick Williams thought Tenace deserved an error, but the damage was done. A rally in the bottom of the inning fell short, and New York won, 10-7.
Even before the game was over, meddling A's owner Charlie Finley was on the phone with the team physician, Dr. Harry Walker, and behind closed doors in the locker room after the contest Andrews received an impromptu medical exam from Walker. Mike was then asked to sign a document stating that he had a "chronic" shoulder injury and was going on the disabled list. Feeling pressured, he signed it.
Andrews flew home to Boston as Finley schemed to add rookie Manny Trillo to the roster, but teammates who had seen Finley meeting with Mike rightfully suspected something was up. The story made national headlines, and prompted A's players to affix Andrews' No. 17 to their uniforms with athletic tape as a sign of solidarity. Within a few days Andrews said in a press conference that he had been forced into signing the document.
"Finley told me, 'If you want to help this team, the best thing you can do is step aside and let us put Manny [Trillo] in there,'" Andrews recalled. "He kept beating me down, and finally I just signed it." Commissioner Bowie Kuhn ordered that Andrews be reinstated for Game Four, and he earned a standing ovation at Shea Stadium when he came up as a pinchhitter in the eighth. After grounding out to third, he received another one.
Now pitching for Jimmy
That would be Andrews' last at-bat in the major leagues. He didn't expect the A's to keep him after the '73 season, and once Dick Williams quit after Oakland's World Series victory, Mike's fate was likely sealed. Released on October 26, he failed to catch on with another club. He spent that year working around his Peabody home and then took a big-money offer to play in Japan during 1975 with the Kintetsu Buffaloes. "I was one of two gaijin [non-Japanese] players on the team, along with our top slugger, Clarence Jones. Even though we were both starters and playing well, they cut us before the playoffs with no explanation."
At this point, Andrews quit pro ball for good. Still popular in New England, he took a position as an agent with the Mass Mutual Insurance Company and followed the big-league exploits of his brother Rob, a second baseman with the Astros and Giants from 1975 to 1979. Then he received a surprising phone call from Ken Coleman, the Red Sox broadcaster who also was executive director of the Jimmy Fund.
"Mike had always been helpful to the Jimmy Fund during his days with the Red Sox, and he was the type of intelligent and personable individual whom I thought could be a great asset as we attempted to grow our fundraising program," Coleman recalled shortly before his death in 2003. "We needed more people, and he was at the top of my list."
Signing on as Coleman's part-time assistant director in 1979, Andrews needed just a few months to realize "this is what I wanted to do" and gave up insurance altogether. He succeeded Coleman as the charity's director in 1984.
For the next 25 years, Mike was often seen at Fenway Park for Jimmy Fund events and check presentations. He participated in both the Ted Williams memorial in 2002 (which benefited Dana-Farber) and the World Series ring ceremony on Opening Day of 2005, and delighted in showing off his own 2004 championship ring to young Jimmy Fund Clinic patients. The 18-hour WEEI/NESN Jimmy Fund Radio-Telethon became an annual staple of New England's summer fundraising calendar, and in his last year as chairman, the 2009 event raised more than $3.3 million. His popularity as the public face of the charity led to Boston Sports Review magazine naming Andrews one of the city's most powerful sports figures.
Mike and Marilyn sold their Peabody home late in his Dana-Farber tenure, but they stayed in the Boston area. His boyish good looks and California smile remained intact, with only a full head of white hair hinting that this grandfather many times over couldn't be just a decade or so removed from the majors. When Andrews started talking about the rapidly improving survival rates for various children's and adult's cancers, he seemed younger still.
"When Mike Andrews hung up his baseball cleats, he took his talent and competitive spirit and applied it to beating a foe much more formidable than any Fenway Park will ever see," said Larry Lucchino, Boston Red Sox president/CEO and a two-time cancer survivor, upon Andrews' retirement. "Through his tenacity and vision over the last 30 years, he has had a gigantic impact on the lives of countless adults, children and families who have been treated for cancer at Dana-Farber Cancer Institute."
More than 40 years after his rookie exploits, Mike Andrews was still helping make Impossible Dreams come true.
Last revised: July 1, 2015
An updated version of this article appeared in "Mustaches and Mayhem: Charlie O's Three Time Champions: The Oakland Athletics: 1972-74″ (SABR, 2015), edited by Chip Greene. It originally appeared in "The 1967 Impossible Dream Red Sox: Pandemonium on the Field" (Rounder Books, 2007), edited by Bill Nowlin and Dan Desrochers.
Sources
Mike Andrews quotes from author interviews of March 2006 and earlier, unless otherwise noted.
Ken Coleman quotes from author interview, 2003.
Coleman, Ken, and Dan Valenti, The Impossible Dream Remembered (Brattleboro, Vermont: Stephen Greene Press, 1987).
Boston Globe and Boston Herald, 1966-1973.
Chicago Tribune, 1971-1973.
Los Angeles Times, New York Times, Washington Post, and Associated Press articles, 1966-73.
Wisnia, Saul, "The Impossible Dream Team," Red Sox Magazine, 1992.
Wisnia, Saul, Andrews profile, Red Sox Magazine, 2004.
Interview with Andrews on Red Sox Nation website (redsoxnation. net), 2005.
Interview with Andrews on White Sox fan website (whitesoxinteractive. com), 2002.
Larry Lucchino quote from Jimmy Fund press release by author, 2009 (jimmyfund.org/abo/press/pressreleases/2009/former-red-soxplayer- mike-andrews-to-retire-as-jimmy-fund-chairman.html).
Born
July 9, 1943 at Los Angeles, CA (USA)
If you can help us improve this player's biography, contact us.
http://sabr.org/sites/default/files/MikeAndrews.JPG
600
800
admin
/wp-content/uploads/2020/02/sabr_logo.png
admin
2012-01-04 20:31:48
2021-09-22 09:19:05
Mike Andrews