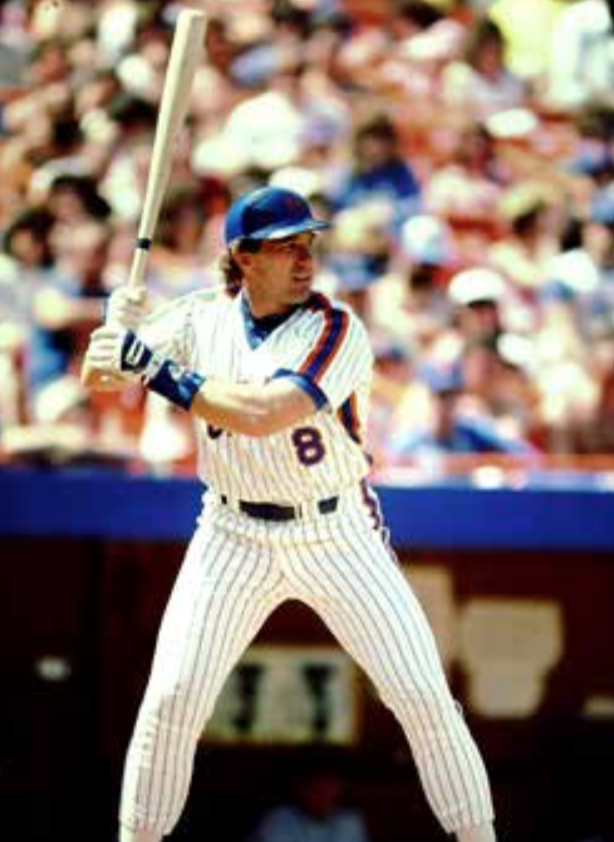 October 14, 1986: Gary Carter's 12th-inning single wins Game 5 of NLCS
---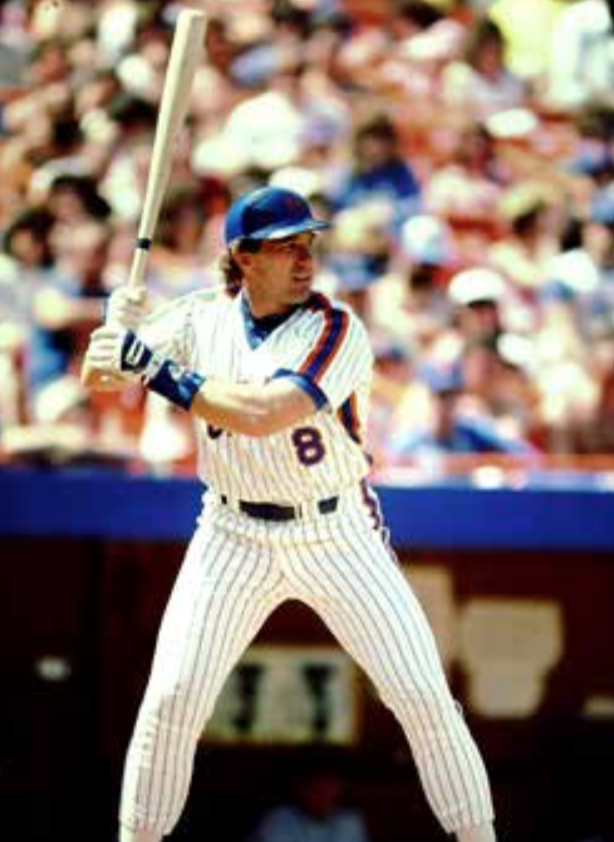 Before the 1986 NLCS started, many observers pointed to the greatest mutual strength of the teams: pitching. Games One through Four surpassed those expectations. "I didn't think it would be that great a pitching series," said Mets batting coach Bill Robinson.1
In Game Five, it got even better. Nolan Ryan pitched nine innings for the Astros, allowing just one run on two hits while striking out 12. Houston scored just once off Dwight Gooden in 10 innings. Finally, in the 12th, Mets cleanup hitter Gary Carter singled up the middle to bring in the game's only other run.
Carter entered Game Five with just one hit in 17 at-bats, and he was 0-for-4 before coming through with his game-winner. Before the game, teammate Ray Knight said, "Gary's pressing, there's no question. He wants to do well. He drives himself very hard, and he's his own worst critic. Anytime you take the game to heart the way Gary [does], it's hard. Every time he makes an out, it wears on him. I told him, 'You'll get hot. He's capable of exploding at any time."2 After the game, Keith Hernandez said, "Strong men rise to the occasion."3
The game was scheduled for Monday, October 13, but rain postponed it. Therefore, Hal Lanier again passed over rookie left-hander Jim Deshaies and gave the start to Ryan, who returned on a normal four days' rest after losing Game Two. Exactly 17 years before, Ryan — then a Met — had made the only World Series appearance of his long career, and it was also at Shea Stadium. "Was it the same date?" asked Mets third-base coach Bud Harrelson, the team's shortstop in 1969. "No wonder I felt a strange twitch today."4
Ryan was remarkably durable, but he had spent two stretches on the disabled list in 1986 with elbow problems. The Astros were counting his pitches, something that was anathema to him. "I was available," he had said on Monday. "I'm not surprised [by Lanier's original plan to use Deshaies] but I'm a little disappointed. After being put on the disabled list, I guess there are no surprises." He admitted that a rain delay could give him problems, though, and agreed that it would have been nice to pitch Game Six — potentially a clincher — at home in Texas.5
It was still rainy in New York City on Tuesday afternoon — Game Five finally started after a 22-minute delay. The sun broke through in the middle innings, though, and the field was fairly dry by the end of the game.6
A pivotal moment came in the second inning, when a dubious call deprived Houston of a run. Kevin Bass led off with a single and went to third on a looping base hit to shallow center by the next batter, José Cruz. Alan Ashby struck out. Then Craig Reynolds grounded to second base. Wally Backman got the force at second, but the relay throw from Rafael Santana appeared to arrive late. Nonetheless, first-base umpire Fred Brocklander called Reynolds out, so Bass did not score.
The crafty Hernandez may have swayed Brocklander. "I cheated a little bit because I felt it was going to be a close play," the first baseman said. "I yelled 'Out' when I caught the ball because I saw the umpire a little bit in question and I just wanted to put the out in his head."7
Reynolds exploded. He charged Brocklander and appeared to bump the ump in the chest. Someone remarked to Reynolds, "Some of your teammates say they've never seen you that mad." The shortstop responded, "I haven't been." He also said, "If I bumped (him) it was accidental, and I'm glad Fred didn't throw me out of the game."8
Lanier ran out right behind Reynolds to argue. He later said, "When my first-base coach Matt Galante argues, I have to figure (Brocklander) missed the call. I thought Reynolds beat the ball by half a step."9 He added, "It's not going to do me any good to rant and rave or tear the clubhouse apart. We had some other opportunities to win, and we didn't."10
Brocklander stood by his call even after viewing replays. He said, "It was just a question that his foot was this far off the bag. It was a bang-bang play. … There was just a little daylight." He also claimed that "depth perception" was why the TV cameras made it appear that Reynolds was safe.11 If today's expanded replay review rule had been in effect then, Lanier would have been able to issue a challenge.
Houston got on the scoreboard in the top of the fifth. Ashby doubled to lead off and Reynolds singled him to third. Ryan tried to move Reynolds up with a bunt, but Gooden got a force out. Bill Doran then grounded sharply to second; it looked like a perfect double-play ball, but it got stuck in Backman's glove long enough for the speedy Doran to beat Santana's relay to first. This time there was no question about Brocklander's call.
Doran stole second, and Billy Hatcher walked, but Denny Walling flied out to end the inning. Houston's best scoring chance after that came in the eighth, and it featured the same three batters. Doran bunted his way on to lead off and Hatcher sacrificed him to second. "Hernandez let Hatcher's bunt roll and roll and roll, hoping it would go foul, and picked it up just in time to tag Hatcher. Walling then lined hard toward left. Off the bat it sounded like a single, and Doran was running full speed."12 Instead, Mookie Wilson came in, picked off the liner, and turned it into an easy double play.
Meanwhile, Ryan had retired the first 13 batters he faced, striking out eight. But then, on a full count, Darryl Strawberry homered off a low fastball. Many of Strawberry's homers were majestic moon shots. This one was a tracer that he ripped down the right-field line, just over the wall.
Ryan and Gooden were both renowned for their fastballs, but that day, they relied on other parts of their repertoire. "I didn't have a very good curveball," said Ryan, "but I went to the changeup in the middle of the game."13 Gooden, who struck out just four, said, "I went into the game wanting to establish my off-speed pitches early in the count. I was able to do that, and that prevented the Astros from sitting on the fastball."14
Houston threatened again in the 10th. With two out, Terry Puhl, pinch-hitting for Ryan, singled. Ryan, who had thrown 134 pitches, called it "the right decision," adding, "I was tiring. I would have given them one more inning, but it made sense to hit for me."15 Puhl stole second and Doran then walked. Gooden escaped by getting Hatcher to fly out.
"I let everything I had go in the ninth inning because I had never pitched 10 innings before," said Doctor K. "I figured that was my last inning. Then, when I came back to the dugout after the ninth, nobody said anything. It was like getting ready for the game all over again." He also said, "I was surprised when they told me to go back in there. I was worried that I wouldn't have anything left. But I felt fine. I think I could have gone longer."16
Charlie Kerfeld replaced Ryan and retired the side in order in both the 10th and 11th. That brought his string of consecutive outs in the series to 10. Jesse Orosco also set down all six men he faced in the 11th and 12th.
The Mets finally reached Kerfeld in the bottom of the 12th. Backman led off with a hard one-hopper that bounced high off the glove of third baseman Walling for a single. He took second base on Kerfeld's wild pickoff throw. The Astros then walked Hernandez intentionally to bring up Carter — "I had the matchup I wanted," said Lanier.17 Kerfeld fell behind 2-and-0, but got back to a full count. Carter fouled off two pitches. He then lashed a grounder behind Kerfeld and into center field.
"I'd be less than honest to say I wasn't frustrated at that point," said Carter. "But I didn't bring one negative thought to the plate with me. I believed something good was going to happen — and it did."18 The Mets mobbed and embraced The Kid, whose reaction was typically ebullient. The image of Carter with two fists in the air, leading the crowd's postgame cheers, wound up on the cover of his 1987 book, A Dream Season.
At least one headline said that the Mets were in the driver's seat as the series shifted back to Houston. Veteran New York sportswriter Dick Young put it differently: "The Mets were supposed to be in what Red Barber called 'the catbird seat.' … And yet, I didn't feel that way, and I don't think the Mets did either."19 If New York didn't win Game Six, the specter of Mike Scott loomed.
This article was published in "Met-rospectives: A Collection of the Greatest Games in New York Mets History" (SABR, 2018), edited by Brian Wright and Bill Nowlin. To read more articles from this book at the SABR Games Project, click here.

Sources
https://www.baseball-reference.com/boxes/NYN/NYN198610140.shtml
https://www.retrosheet.org/boxesetc/1986/B10140NYN1986.htm

Notes
1 "Mets Accuse Houston's Mike Scott of Scuffing Baseball," St. Petersburg Evening Independent, October 14, 1986: C1.
2 Ibid.
3 Hal Bock, Associated Press, "New York Uses Hits Wisely to Escape Grip of Ryan," October 15, 1986.
4 George Vecsey, "Ryan Returns to New York," New York Times, October 16, 1986.
5 "Ryan Returns to New York."
6 Associated Press, "Mets Outduel Astros, 2-1, in 12 Innings," October 15, 1986.
7 Associated Press, "Ump Says Runner Out at 1st Base," October 15, 1986.
8 Mark Whicker, "On Replay After Replay, Reynolds Is Safe," Philadelphia Inquirer, October 15, 1986.
9 "Ump says runner out at 1st base."
10 Gene Guidi, "Mets back in driver's seat," Knight-Ridder Newspapers, October 15, 1986.
11 Harry Atkins, "Ump Stands by Critical Out Call on DP," Associated Press, October 15, 1986.
12 John Nelson, "Carter's Hit Gives NY Series Lead," Associated Press, October 15, 1986.
13 "Mets take Series lead as Carter gets winning hit," Associated Press, October 15, 1986.
14 Robbie Andreu, "Bang-Bang Play Shot Down Astros' Early Scoring Threat," Palm Beach Sun-Sentinel, October 15, 1986.
15 "Ryan returns to New York."
16 "Carter's Hit Gives NY Series Lead"; "Bang-Bang Play Shot Down Astros' Early Scoring Threat".
17 Bruce Keidan, "A mad twist," Pittsburgh Post-Gazette, October 15, 1986, 13.
18 "Mets back in driver's seat."
19 Dick Young, "Scottphobia," New York Post, October 16, 1986.
Additional Stats
New York Mets 2
Houston Astros 1
12 innings
Game 5, NLCS
---
Shea Stadium
New York, NY
Box Score + PBP:
Corrections? Additions?
If you can help us improve this game story, contact us.
Tags
https://sabr.org/sites/default/files/CarterGary.png
600
800
admin
/wp-content/uploads/2020/02/sabr_logo.png
admin
2019-10-16 14:56:50
2020-04-17 13:33:56
October 14, 1986: Gary Carter's 12th-inning single wins Game 5 of NLCS