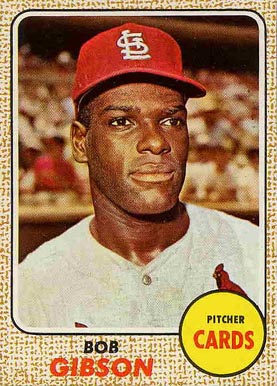 October 4, 1967: Awed and paralyzed: Cardinals take Game 1 of World Series
---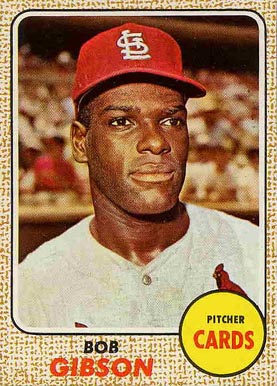 Ecstatic and anxious Red Sox fans participated in round-the-clock vigils hoping to get World Series tickets while fans lacking tickets developed different strategies to follow the afternoon weekday games. Mill workers, cab drivers, and business people called in sick to work. And kids schemed to listen to pocket transistors at school.
Fenway Park appeared ready as the Red Sox grounds crew hastily repaired the venue following the fans' wild on-field pennant celebration after the October 1 clinching game over the Twins, which secured the Sox the pennant. It had indeed been, in Ned Martin's famous phrase, "pandemonium on the field."
Football at Fenway got a holiday as Billy Sullivan's American Football League Boston Patriots, who played their home games at Fenway Park, shifted their Saturday night home opener against the Chargers to a Sunday evening game in San Diego. "The crowds bristled with anticipation built up over two decades in Boston and New England."1Fans overflowed the streets around Fenway, some displaying "extraordinary feats of athleticism outside the park … as teenagers sough to scale Fenway from all approaches. Those defeated at the walls crossed Lansdowne St. and crawled and scrambled up buildings. Then they made precarious accents of steel supports to attain the heights of billboards that towered nearly 100 feet with a view of the playing field over the left field wall."2
But while the near-perfect short-sleeve weather provided a warm setting, Bob Gibson, Lou Brock, and the Cardinals did not, chilling the Red Sox offense in Game One by a score of 2-1. Gibson had been 13-7 in the regular season, but out for nearly two months with a broken leg, returning to action on September 7. The Cardinals had nonetheless won 101 games.
Red Sox defense kept the score close featuring exceptional plays by Carl Yastrzemski and two sparkling double plays started by third baseman Dalton Jones, while Jose Santiago's clutch pitching kept St. Louis to two runs, both on groundouts.Sox bats were cold and their only score came courtesy of their number nine hitter, pitcher Jose Santiago's solo home run.
After two scoreless innings, St. Louis' Brock opened the third with a single.Flood doubled him to third, and he scored the first run of the Series on a Roger Maris groundout to first.
In the bottom of the third, Santiago tied the score with his blast to left, barely clearing the wall before landing in the left-center-field net. It was Santiago's second home run of the year.
Gibson was dominant, striking out nine through the first five frames — he ended with 10 Ks. His execution was near perfect, with the exception of his 0-2 pitch to Santiago. Yastrzemski, who overshadowed the Twins in the pennant-clinching games, was shut out, hitless in four at-bats. Gibson had tamed Boston bats, right from the first inning, when he struck out leadoff batter Jerry Adair, struck out Dalton Jones, and got Yaz to foul out to Orlando Cepeda at first base.
Other than Santiago, only two Red Sox runners managed to reach second, George Scott (who doubled in the fifth, the only Boston batter to get two hits, and Jose Tartabull, running for Norm Siebern, who had singled to lead off the bottom of the eighth. Pinch-runner Tartabull advance to second on a sacrifice bunt by Elston Howard but was stranded when Gibson got Adair to fly out to center and Jones to pop up to short.
Yaz hadn't hit, but he showed dazzle in the field.He made a spectacular play in the fourth, with a rocket-like throw after Brock's two-out line single to left field that erased Cards second baseman Julian Javier at the plate.
In the fifth, Yaz made an incredible catch, leaping high into the air to snare a Curt Flood liner over his head for the inning's first out. Columnist Red Smith described Flood's drive in the Boston Globe: "By the laws of God, Congress, and General William D. Eckert, [it should] have been his second straight double, if not a triple. Yaz fled to his right, leaped like a springbok with a hot foot, and flung up his gloved paw."3
The score remained tied until the seventh when the Cards struck again.Brock opened the inning with a single — his fourth hit of the day — and the National League's leading base-swiper stole second base. He advanced to third on a groundout by Flood.Then, with a drawn-in infield, Maris, playing in his sixth World Series, hit a shot past second baseman Jerry Adair who made a spectacular stop and, unable to make the play at home, had to settle for getting Maris at first as the lead runner scored.
Gibson allowed just two singles in the final three innings. Brock starred in the Cardinals' 2-1 win, walking once, getting four hits, scoring two runs, and stealing two bases.
Despite all the hype and drama, the Sox lost the first game, but with Jim Lonborg scheduled for Game Two, the Sox throng remained optimistic.
Years later, Yaz stated, "Someone messed up the pregame schedule and our batting practice was cut from 45 minutes to 20. We got only half the swings we should have received. I had about a third, and felt rusty. And we needed them after the emotional turmoil we had gone through for a solid month … I just didn't feel ready. I don't know how many of us did."4
A frustrated Yastrzemski left the clubhouse shortly after the game and took extra batting practice, with third baseman Joe Foy serving up pitches. Coach Bobby Doerr then pitched to Ken Harrelson and Rico Petrocelli. Harrelson had flied out twice and then popped up to the catcher. Petrocelli had struck out three times, in the second, fourth, and seventh innings, apparently never once even hitting the ball foul.5Yaz's workout lasted about an hour; he took 47 swings and after it was over told the club photographer, "I'm going to hit two out tomorrow."6
Yaz remained confident, though, confirming his prediction that the Sox would win in six, hoping for a chance at redemption against Dick Hughes in Game Two. Hughes (15-6) had been the winningest pitcher on the St. Louis ballclub.
This article appears in "The 1967 Impossible Dream Red Sox: Pandemonium on the Field" (SABR, 2017), edited by Bill Nowlin and Dan Desrochers. To read more stories from this book, click here.
Sources
In addition to the sources mentioned in the Notes, box scores for this game can be found on baseball-reference.com, and retrosheet.org at:
https://www.baseball-reference.com/boxes/BOS/BOS196710040.shtml
http://www.retrosheet.org/boxesetc/1967/B10040BOS1967.htm
Notes
Additional Stats
St. Louis Cardinals 2
Boston Red Sox 1
Game 1, WS
---
Fenway Park
Boston, MA
Box Score + PBP:
Corrections? Additions?
If you can help us improve this game story, contact us.
Tags
https://sabr.org/sites/default/files/images/GibsonBob.jpg
600
800
admin
/wp-content/uploads/2020/02/sabr_logo.png
admin
2017-09-19 12:49:34
2020-04-17 13:34:05
October 4, 1967: Awed and paralyzed: Cardinals take Game 1 of World Series