This Week in SABR: April 15, 2016

Welcome to "This Week in SABR!" Click here to view this week's newsletter on the web. Here's what we've been up to as of April 15, 2016:

---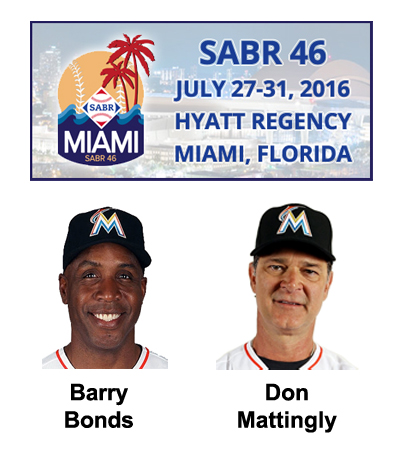 We are excited to announce that former MLB All-Stars Barry Bonds and Don Mattingly will be featured speakers at the SABR 46 convention this summer in Miami.
SABR 46 will be held July 27-31, 2016, at the Hyatt Regency Miami. Discounted early registration rates are available now at SABR.org/convention. All baseball fans are welcome to attend.
Bonds, who joined the Miami Marlins as their hitting coach in 2016, was one of baseball's most complete and controversial players, a seven-time MVP and 14-time All-Star who ranks among the all-time leaders in almost every offensive category, playing for the Pittsburgh Pirates from 1986-1992 and San Francisco Giants from 1993-2007. He holds the single-season (73) and career (762) records for most home runs, surpassing Hank Aaron's iconic total of 755 in 2007. His 2,558 walks are the most by any hitter, and he also ranks third in runs scored and fifth in RBIs. He stole 514 bases and earned eight Rawlings Gold Glove Awards. He is the son of former major-leaguer Bobby Bonds and the godson of Hall of Famer Willie Mays.
Mattingly is entering his first year as the Marlins manager, after a five-year stint with the Los Angeles Dodgers, where he won three consecutive NL West titles from 2013-15. He played 14 seasons with the New York Yankees, compiling more than 2,000 hits, 222 home runs and a .307 lifetime average. He was a six-time American League All-Star, a nine-time Rawlings Gold Glove Award winner, and voted the league's Most Valuable Player in 1985. In 1987, he tied an MLB record by hitting home runs in eight consecutive games and set a record with six grand slams in a season.
Both former ballplayers will be part of our SABR 46 pregame ballpark session at Marlins Park on Friday, July 29, moderated by SABR member and MLB.com columnist Barry M. Bloom. You must be registered for SABR 46 and have a Marlins game ticket in order to attend the ballpark session. Discounted all-inclusive registration packages are now available at SABR.org/convention.
Please note: All speakers are subject to change depending on availability.
More details and the complete schedule will be announced in the coming months. Find more information on SABR 46 at SABR.org/convention.
---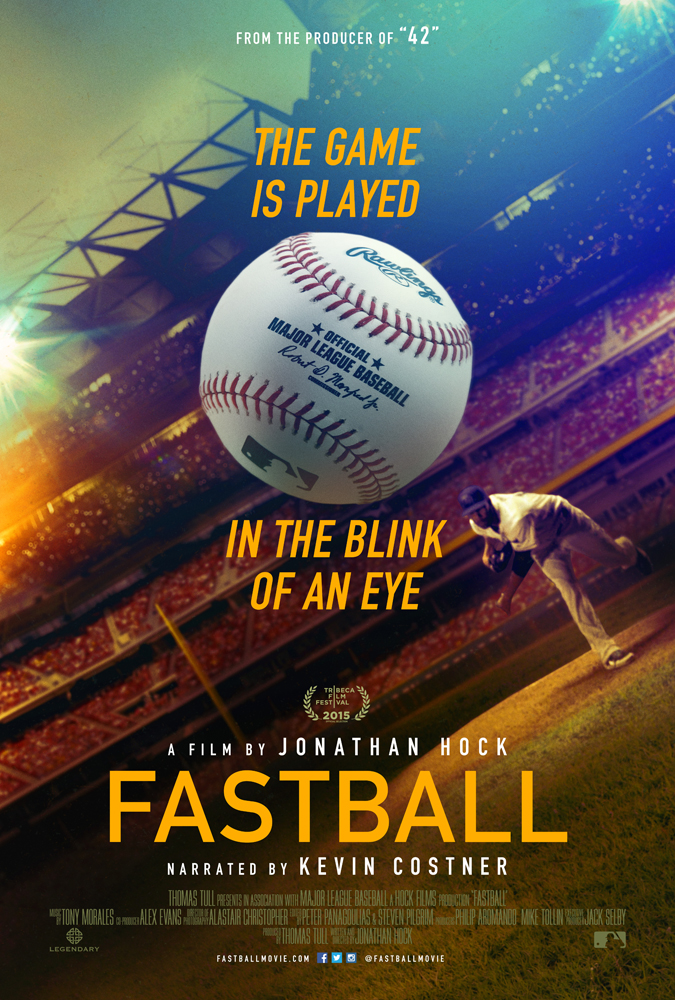 Attendees at SABR 46 this summer will have a chance to see a special screening of the new Fastball documentary film, directed by the Emmy Award-winning Jonathan Hock and narrated by Kevin Costner, on Thursday, July 28, 2016, at the Hyatt Regency Miami.
Discounted early registration rates are now available for SABR's 46th national convention at SABR.org/convention. All baseball fans are welcome to attend. The convention will be held July 27-31, 2016, in Miami, Florida.
Filmed at baseball's most hallowed grounds, from the Hall of Fame in Cooperstown to Yankee Stadium to the sandlot field in Weiser, Idaho, where Walter Johnson's fastball changed the game over a hundred years ago, the film provides unparalleled insight into both the mechanics and the mythos of our National Pastime. The film features interviews with dozens of former players, from legendary Hall of Famers to up-and-coming All-Stars. Fastball documents the history of the "fastest" pitcher — from Walter Johnson's famous speed of 122 feet per second, to Bob Feller's post-war record of 98.6 mph, to Nolan Ryan's "officially" clocked best of 100.9, to the current speed gun king Aroldis Chapman's 105.1.
For more information on Fastball, or to view a trailer of the film, visit fastballmovie.com.
---
SABR members, you should have received an e-mail message on Tuesday, April 12 with a link to vote online in the 2016 SABR Board of Directors election. The poll will close at 11:59 p.m. Mountain Standard Time on Tuesday, April 26. You will receive one final reminder e-mail next week before the voting ends.
The only way to vote online is through the link you receive by e-mail. All e-mails will come from the address tellers@sabr.org; if you wish to add it to a whitelist in your e-mail client, that may help ensure that you will receive the e-mails.
If you did NOT receive an e-mail on Tuesday, April 12 with a link to vote, please contact Jacob Pomrenke to have your ballot re-sent.
The 2016 Board of Directors election includes two ballot items: the election of the SABR Vice President and two (2) open Director positions — you must rank the Director candidates in order of preference. The candidates for election are:
For Vice President
For Director (2)

Barry Bloom
Dennis Degenhardt
Barry Deutsch
Chris Dial (incumbent)
Bill Nowlin
George Skornickel
You can read the candidate biographies, along with full descriptions of the positions and responses the candidates made to a series of questions, in the 2016 SABR Election Guide which is available for download below:
Download the 2016 SABR Election Guide here (PDF)
For more information on the 2016 SABR election, click here.
---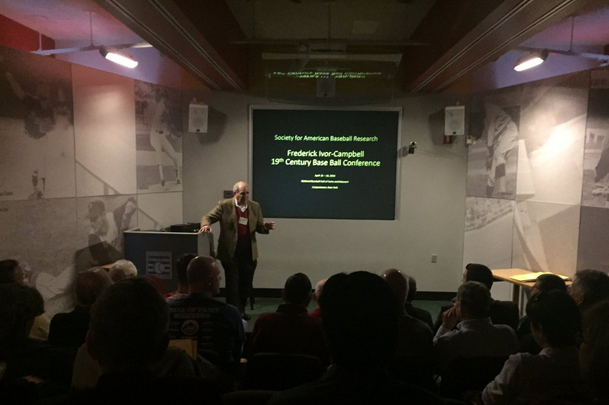 The eighth annual Frederick Ivor-Campbell 19th Century Base Ball Conference gets under way today at the National Baseball Hall of Fame and Museum in Cooperstown, New York.
The 2016 conference is highlighted by a keynote address from baseball historian Bill Humber, along with a panel discussion, "Baseball's 19th Century Movers and Shakers" with Bob Bailey, Ralph Carhart, Jerry Casway, and John Thorn; a special presentation by Henry Chadwick Award winner David Nemec ("Evolution of 'Hit by Pitch' and other Research Findings"); a Member Spotlight interview of Eric Miklich by Tom Simon; plus book signings, more research presentations, a welcome dinner, and more.
"What really happens here is we get to hear some presentations of people who really, really are great researchers and great baseball history personalities. That combination, I think, really resonates," conference organizer Peter Mancuso said. "In terms of the Nineteenth Century Research Committee at SABR, baseball history is not just baseball history. It really is part of history."
To learn more, visit sabr.org/ivor-campbell19c.
---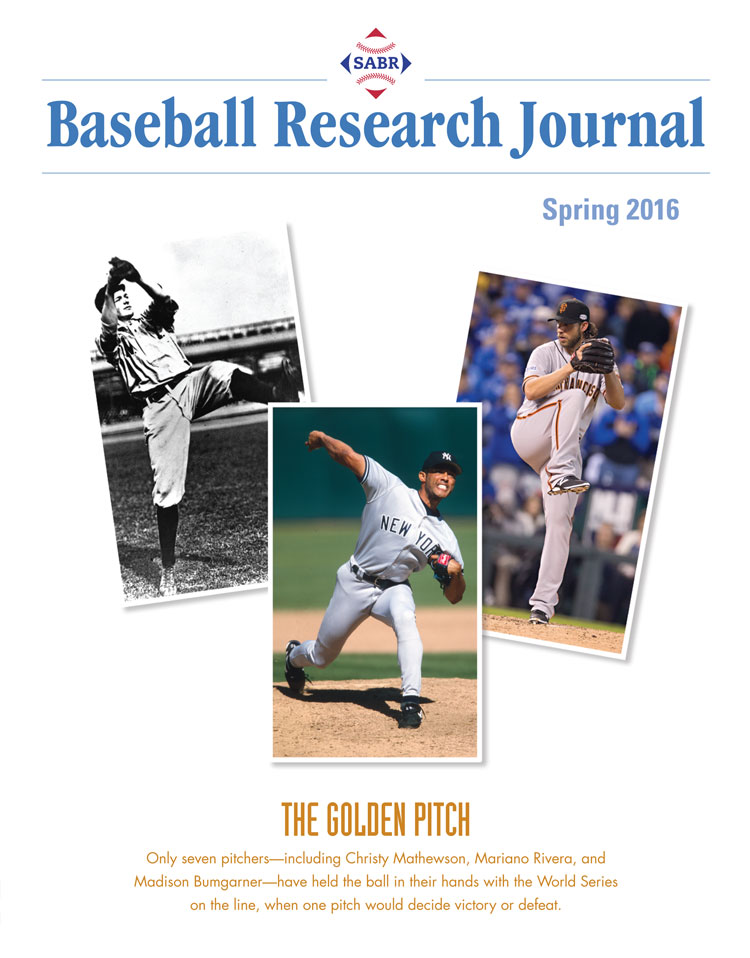 Good news! The Spring 2016 edition of the Baseball Research Journal has been mailed out to all SABR members.
Those of you who receive the print edition should find your BRJ arriving in the next two to four weeks, although we hear some have already arrived. For digital subscribers, the e-book edition was delivered to your inboxes on April 7.
Click here to download the e-book edition of the Spring 2016 Baseball Research Journal.
All articles from the Spring 2016 Baseball Research Journal will be available soon to read online at SABR.org.
The print edition of the Spring 2016 Baseball Research Journal will be available soon for purchase at the SABR Bookstore.
To learn more about contributing to a future SABR publication, click here.
Having trouble downloading our e-books? To view PDF files on your computer, click here to download the free Adobe Reader software. Having trouble downloading e-books to your Kindle, Nook, Sony Reader or iPad? Click here for additional help.
We hope you enjoy reading the Spring 2016 Baseball Research Journal!
---

We hope you'll join us for what promises to be a spectacular SABR 46 convention, July 27-31, 2016, at the Hyatt Regency Miami in downtown Miami, Florida.
Registration: Click here for complete information on SABR 46 registration rates, all-inclusive packages, and optional sessions. Or click here to register for SABR 46! More details on guest speakers, panelists, and presenters will be announced soon. We're again offering a special all-inclusive rate for the annual SABR convention. SABR members can pay $269 for an all-inclusive package that includes full registration to SABR 46, a premium Home Plate Box ticket to the Miami Marlins game on Friday, July 29 (includes special pregame ballpark session/tour and roundtrip bus transportation), and one ticket to the Awards Luncheon — the package is a savings of $40 off the regular rate. Non-members can pay $299 for the all-inclusive rate. The deadline to register at the all-inclusive rate is Monday, June 13, 2016.
Hotel: Don't forget to book your hotel room at the Hyatt Regency Miami; our room block usually goes quickly. Click here to book your room online. The deadline to book your room at the SABR group rate of $129/night (plus tax) is Monday, June 13, 2016. If you have any questions about your reservation, please call the hotel at (305) 358-1234.
Pregame ballpark session/tour: SABR 46 attendees will have a special opportunity to visit Marlins Park for an exclusive pregame ballpark session with Miami Marlins executives and players. Before the Marlins 7:10 p.m. game against the St. Louis Cardinals on Friday, July 29, a special SABR 46 panel discussion will take place at Marlins Park followed by a ballpark tour for convention attendees. Guest speakers and more details will be announced soon. Purchase of SABR 46 conference registration AND a game ticket will be required to attend this special session. A SABR 46 Marlins game ticket also includes roundtrip bus transportation. Click here to learn more.
Pre-order your SABR logo shirts, caps, or souvenir baseballs: Avoid the rush at registration, and pre-order your SABR logo polo shirt, T-shirt, baseball caps, or souvenir crystal baseball online when you register for SABR 46

. Please indicate shirt size (adult S to XXXL) when you register. Caps are one-size-fit-most. Your items will be available to be picked up when you arrive at the SABR convention.

The souvenir baseballs are crystal paperweights measuring about 3 inches around, with an embossed SABR logo in the center.

Deadline to pre-order: Monday, June 13, 2016.
All SABR 46 attendees will also receive a souvenir print edition of The National Pastime, our annual convention journal, focusing on baseball teams, players and events in the Miami area. All SABR members, whether you attend the convention or not, will receive the expanded e-book edition of The National Pastime in their inboxes later this summer. Click here to register for SABR 46.
---
With generous funding from The Anthony A. Yoseloff Foundation, Inc., SABR will award up to four scholarships to high school or college students to attend SABR 46 in Miami. This scholarship will pay for registration, transportation and lodging (double occupancy) up to a total value of $1,250. Students must be currently enrolled in a high school, college undergraduate or graduate program, and be between 18 and 29 years of age at the time of the conference. Some form of age verification (photocopy of driver's license, passport, etc.) must be attached to your application.
Submissions must include a written essay and a letter of recommendation from a current high school/college teacher, guidance counselor or a school administrator. The deadline to apply is May 1, 2016.
For full details on how to apply, or to download an application, click here.
---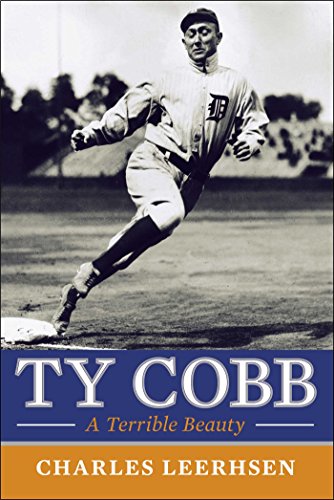 A fresh look at the Deadball Era's greatest player and most controversial figure has earned the 2016 Larry Ritter Book Award.
Charles Leerhsen has been selected to receive the honor for Ty Cobb: A Terrible Beauty, published by Simon & Schuster. The Ritter Award is given by SABR's Deadball Era Research Committee for the best book related to the Deadball Era published in the previous year.
The Larry Ritter Book Award honors Lawrence S. Ritter (1922-2004), whose 1966 book The Glory of Their Times: The Story of the Early Days of Baseball Told by the Men Who Played It established the standard for baseball oral history. The award is granted by SABR's Deadball Era Committee to the author of the best book in the previous year on baseball between 1900 and 1919. The winner must demonstrate original research or analysis, a fresh perspective, compelling thesis, impressive insight, accuracy, and clear, graceful prose. The award was first presented by SABR in 2002.
The other finalists for the 2016 award were:
The Miracle Braves, 1914-1916, by Charles C. Alexander (McFarland & Co.)
The Betrayal: The 1919 World Series and the Birth of Modern Baseball, by Charles Fountain (Oxford University Press)
The Colonel and Hug: The Partnership That Transformed the New York Yankees, by Steve Steinberg and Lyle Spatz (University of Nebraska Press)
The Larry Ritter Book Award Committee, chaired by Doug Skipper, consists of Mark Dugo, David Fleitz, Craig Lammers, John McMurray, Mark Pattison, and Tom Simon.
The award will be presented during the Deadball Era Committee's meeting at the SABR 46 convention, July 27-31, 2016, in Miami.
For more information on the Larry Ritter Award, including a list of previous winners, click here.
---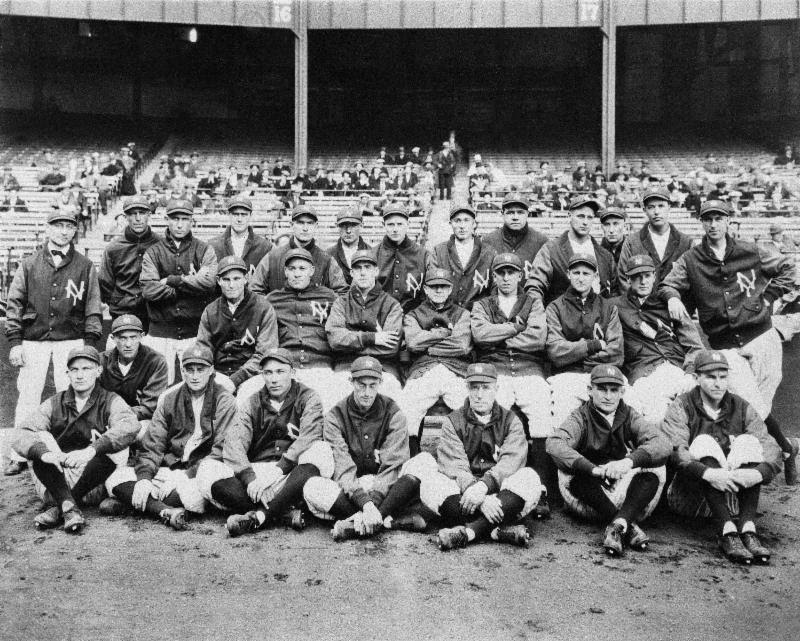 It's been almost a year since John Thorn, Steve Wulf, and I had the honor of presenting our vision for "1927: The Diary of Myles Thomas" at the SABR 45 convention in Chicago — finally, this week our project launched on ESPN.com.
"1927: The Diary of Myles Thomas" is a novel written in the form of a diary by a pitcher who really did play for the legendary '27 Yankees team, which starred Babe Ruth, Lou Gehrig and the rest of Murderers' Row. Almost all of the action in the diary takes place off the field—in speakeasies, brothels and gambling dens, in Harlem night clubs and rent parties, and on the Long Island estates of Wall Street and entertainment tycoons.
Set in the height of the Roaring Twenties, it chronicles the adventures of white and black baseball immortals, Jazz pioneers, Prohibition entertainers, bootleggers, gamblers and swindlers—all part of Myles's exploration of youth, greatness, morality, sex, race, and the meaning of heroes. Most of all, it's a deeply intimate journey through the worlds of Baseball, Jazz and Prohibition—three worlds that really did come together in 1927.
In addition to the Myles Thomas diary, the project also includes wonderful letters written by Steve Wulf, under the name of Ford Frick, who was a Yankees beat writer that season (as well as Babe Ruth's ghostwriter), and historical essays about baseball in the Roaring Twenties by John Thorn. Visit medium.com/1927-the-diary-of-myles-thomas to check out the full project.
SABR has been a big part of our project, especially the SABR BioProject, which has been a tremendous source for our research. We hope to continue our conversation with SABR members over the course of the summer. In fact, we're hosting the project on a platform (Medium.com) that easily enables online conversations. Additionally, we also have set up an ESPN 1927 Google Group exclusively for SABR members to contribute to the conversation. If you'd like to sign up, please contact Jacob Pomrenke.
Finally, our team is in a permanent state of research — so if there are any new facts, stories, or discoveries, including images of ephemera of the Yankees of that era that you would like to share with us, please don't hesitate to send it to us at Douglas.Alden@espn.com or ping our Facebook page.
— Douglas Alden
---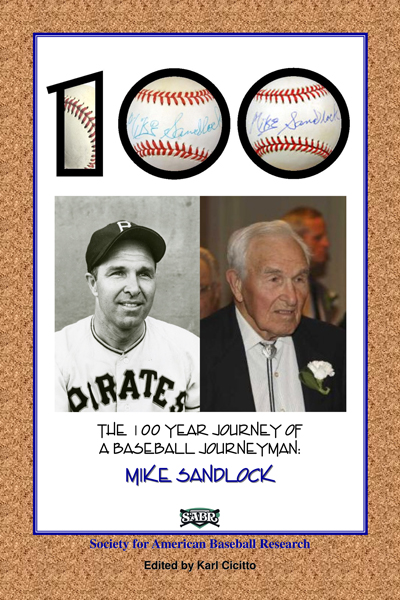 In 2016, SABR's Connecticut Smoky Joe Wood Chapter produced a book celebrating the life of Mike Sandlock, baseball's oldest living former major-leaguer, 100: The 100 Year Journey of a Baseball Journeyman, Mike Sandlock, edited by Karl Cicitto.
All baseball fans can download a free e-book copy of the book by clicking here. SABR members can also purchase a paperback edition of the book for a discounted price of $10 (plus shipping) by contacting Karl at kcicitto@cox.net. Non-members can order the paperback through the SABR Bookstore, powered by Amazon.com.
Sandlock died at the age of 100 on April 4, just two weeks after chapter members presented him with a completed copy of the book. The book includes a biography of Sandlock — a switch-hitting catcher and infielder who spent parts of five seasons with the Boston Braves, Brooklyn Dodgers, and Pittsburgh Pirates — recaps and box scores of Sandlock's 10 most memorable games, interviews with two dozen of Sandlock's former teammates, a "scrapbook" of Sandlock's career, and letters from MLB Commissioner Rob Manfred and Connecticut governor Dannel P. Malloy celebrating Sandlock's 100th birthday in October 2015.
As Don Harrison wrote in Sandlock's SABR biography, he "wasn't a star at the major-league level, but he played with many who were." He was a teammate of six Hall of Famers, including Warren Spahn and Ralph Kiner, and was managed by the legendary Casey Stengel and Leo Durocher. As a minor-leaguer in the Dodgers organization, Sandlock befriended many of Brooklyn's fabled "Boys of Summer," including Jackie Robinson, Pee Wee Reese, and Duke Snider, and he played a role in the development of fellow catcher Roy Campanella.
---
With the premiere this week of Ken Burns' new documentary film, Jackie Robinson, which included interviews with SABR members John Thorn and Lee Lowenfish, and as the baseball world celebrates the annual Jackie Robinson Day today on April 15, we'd like to share a few stories from the SABR archives on the Hall of Fame pioneer.
As Lyle Spatz wrote in this article for the SABR Games Project, "Jackie Robinson's major league debut was more than just the first step in righting an historical wrong. It was a crucial event in the history of the American civil rights movement, the importance of which went far beyond the insular world of baseball."
Clyde Sukeforth served as the Brooklyn Dodgers' interim manager on April 15, 1947, when Robinson made his historic debut at Ebbets Field. Sukeforth happened to be in the right place at the right time — just days before, manager Leo Durocher had been suspended for the entire season by Commissioner Happy Chandler for associating with gamblers. Sukeforth's entire managerial tenure lasted two games, but he gets credit for being the first manager of an integrated major league team in the modern era.
In an excerpt from this interiew with C.E. Lincoln for the Baseball Research Journal in 1987, Sukeforth describes Jackie's abilities and his experience on Opening Day:
"I'd have to say at that point that he was the most extraordinary athlete I'd seen play the game. He could've played any of three sports he played in college, as you know. He could've played pro football or basketball. He was just a great athlete. And to make his debut at first base was really something. Here was a guy who was supposed to be a second baseman and he started out over at first base. …

"Anyway, I remember writing out the lineup card, didn't think anything special of it. I just wanted to follow what Mr. [Branch] Rickey and Durocher wanted. I guess I have a copy of it somewhere around. … There were all sorts of photographers and newsreel cameras around home plate, all around the park. I felt the excitement. It was Opening Day and all that, but there was so much more going on."

Read "A Conversation with Clyde Sukeforth" (Baseball Research Journal #16, 1987)
Next, we have an article from The National Pastime #10 in 1990, written by SABR member John Thorn — Major League Baseball's Official Historian — and the late Jules Tygiel, author of the groundbreaking book Baseball's Great Experiment: Jackie Robinson and His Legacy, first published in 1983.
Here, the authors detail the discovery of photographs taken during a then-secret October 1945 workout at Lane Field in San Diego in which Robinson and two other players from the Kansas City Royals, a Negro Leagues all-star team, were participating. You can see some of those photographs, taken by Look photographer Maurice Terrell, in the PDF of the article below.
In an excerpt from the article, former Negro Leagues pitcher Chet Brewer recalls the clandestine workout:
"Brewer recalls that Robinson and two other Royals journeyed from Los Angeles to San Diego on a day when the team was not scheduled to play. He identified the catcher in the photos as Buster Haywood and the other player as Royals third baseman Herb Souell. Souell is no longer living, but Haywood, who, like Brewer resides in Los Angeles, has vague recollections of the event, which he incorrectly remembers as occurring in Pasadena. Robinson had befriended Haywood the preceding year while coaching basketball in Texas. He recruited the catcher and Souell, his former Monarch teammate, to 'work out' with him. All three wore their Royal uniforms. Haywood found neither Robinson's request nor the circumstances unusual. Although he was unaware that they were being photographed, Haywood still can describe the session accurately. 'We didn't know what was doing on,' he states. 'We'd hit and throw and run from third base to home plate.' "

Read "Jackie Robinson's Signing: The Real, Untold Story" (TNP 10, 1990)
To view more articles from the Baseball Research Journal or The National Pastime archives, visit sabr.org/research.
Related links:
---
The 19th annual Jerry Malloy Negro League Conference will be held July 7-9, 2016, in Kansas City. The conference is open to all baseball, history and sports fans of all ages. Registration is now available.
To register: Click here to register online at the SABR Store. Or click here to download a printable registration form and information packet (PDF); you can mail your check or money order before June 20 to SABR Malloy Conference, Cronkite School at ASU, 555 N. Central Ave. #416, Phoenix, AZ 85004. The early registration rate for SABR members is $165 for adults (includes all activities) or $120 for students. (Non-members: $200 adults/$150 students). Single-day registration for Friday or Saturday is $75 for SABR members, $95 non-members. The Thursday education forum only is $15 for SABR members, $30 non-members. Optional sessions or guest tickets are also available. Please note: The early registration rate expires on May 10, 2016.

Book your hotel room: The Malloy Conference will be held at the Sheraton Overland Park Hotel at the Convention Center, 6100 College Boulevard, Overland Park, KS 66211. Limited rooms are available at a special discounted rate of $119/night (plus tax) for singles/doubles or $129/night (plus tax) for triples. Click here to reserve your room today or call (866) 837-4214 and mention the Jerry Malloy Conference. Please note: The cutoff date to book your room at the SABR discounted rate is June 13, 2016.
The 2016 Jerry Malloy Negro League Conference will celebrate "Barnstorming in the Negro Baseball Leagues." Barnstorming has always been a central part of the life of Negro League ballplayers. All Negro Leaguers took part in barnstorming games across the country and in cities like Kansas City. Monarchs great Satchel Paige, whose 110th birthday is being celebrated during this conference, did his fair share of barnstorming. Presentations may focus on any topic related to the theme, or other Negro Leagues issues.
Visit SABR.org/malloy for information on the 2016 Call for Papers, Essay Contest, Art Contest, and Library Grant Program.
---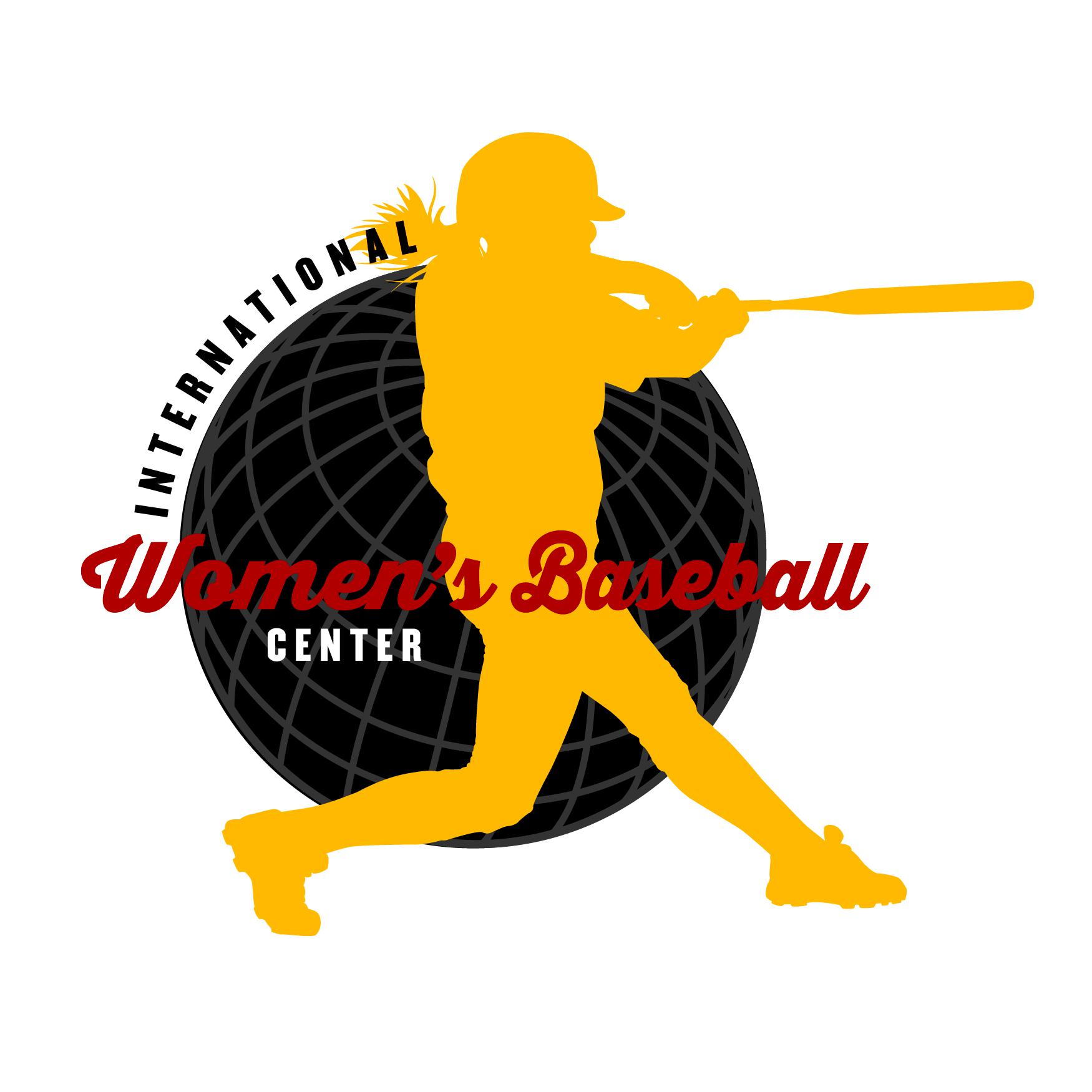 SABR's Women in Baseball Research Committee is teaming up with the International Women's Baseball Center to sponsor the 2016 Women on the Diamond art competition.
The winning entry and runner-up in each category, professional and amateur, will have their art displayed during the third annual Women's Baseball Symposium in September 2016 at the Louisville Slugger Museum in Louisville, Kentucky. The winning entry in the professional and amateur category will also receive a $200 prize. Photos of the winning entries and runners-up will also be included in an upcoming issue of SABR's Women in Baseball newsletter.
Deadline for all entries to be received is May 23, 2016. Entry fee: $30 (includes up to three entires per category); make all checks out to "International Women's Baseball Center." JPG images may be e-mailed to Lheaphy@kent.edu or photocopies/entry fees mailed to: Dr. Leslie Heaphy, Kent State University at Stark, 6000 Frank Rd., No. Canton, OH 44720. For sculptural works, multiple pictures in jpeg format may be entered. All entries must be "by the hand of the artist." For complete criteria, click here to download the application form.
A Youth Art Contest is also being held, with an entry fee of $10. The winner will receive a $150 prize. All schools that enter students will have their name placed in a drawing and two winners will be chosen. The winning schools will each receive $250 worth of age-appropriate books about women's baseball for their libraries. Click here to download the Youth Art Contest application form.
Judges include graphic designers and artists Miranda Bowman, Gary Cieradkowski, James Fiorentino, and Debbie Sampson.
For more information on the Women in Baseball Research Committee, click here.
---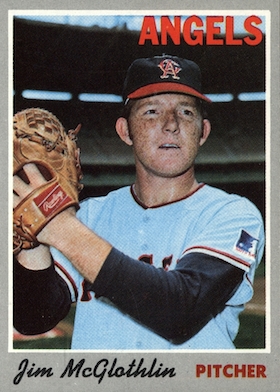 Eight new biographies were posted this week as part of the SABR Baseball Biography Project, which brings us to a total of 3,730 published biographies. Here are the new bios published this week:
All new biographies can be found here: /bioproj/recent
Search for any SABR biography: You can now visit sabr.org/bioproj_search to search for any player — or manager, executive, scout, spouse, broadcaster, or umpire — who appears in the SABR BioProject. You can also browse all of these BioProject categories and a lot more, including 300-game winners, Hall of Famers, 1960s All-Stars, or Negro Leaguers, at our Browse page: sabr.org/bioproj/browse.
---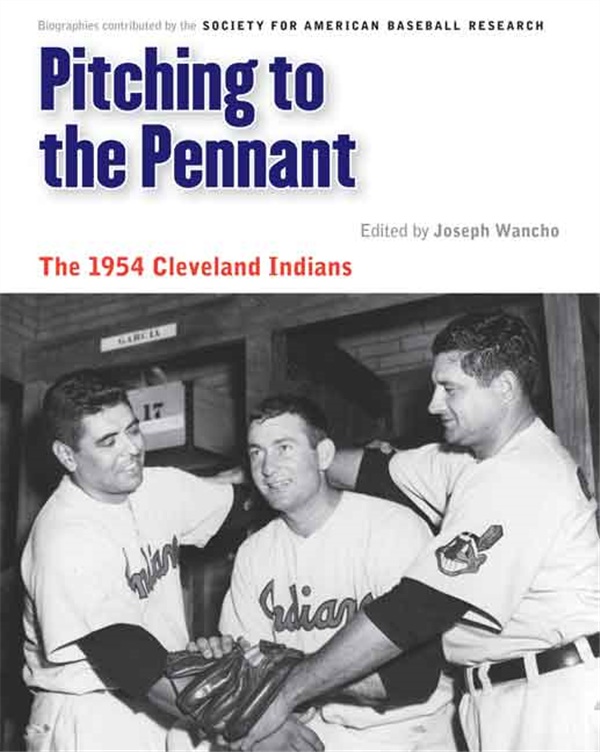 In SABR's Pitching to the Pennant: The 1954 Cleveland Indians, edited by Joseph Wancho and published by University of Nebraska Press in 2014, we celebrated the record-setting Tribe, one of the most memorable teams in baseball history. Their mark for most wins (111) fell only when the baseball schedule expanded, and their winning percentage, an astounding .721, is still unsurpassed in the American League. Though the season ended with a heartbreaking loss to the New York Giants in the World Series, the 1954 team remains a favorite among Cleveland fans and beyond.
This book includes biographies of the "Big Three" pitching staff (Mike Garcia and future Hall of Famers Bob Lemon and Early Wynn), notable players such as Bobby Avila, Bob Feller, Larry Doby, and Al Rosen, to manager Al Lopez, his coaches, and the Indians' broadcast team.
The SABR BioProject biographies that appeared in Pitching to the Pennant can now be read online at:
/category/completed-book-projects/1954-cleveland-indians
You can also purchase the book from University of Nebraska Press by clicking here.
---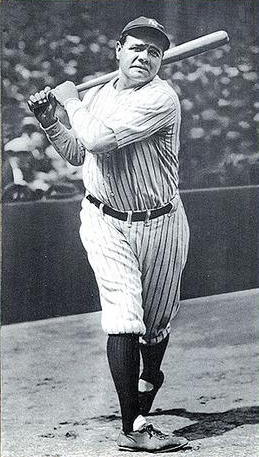 Three new game stories were posted this week as part of the SABR Games Project. Here are the new game stories:
All new Games Project stories can be found here: /gamesproject/recent
---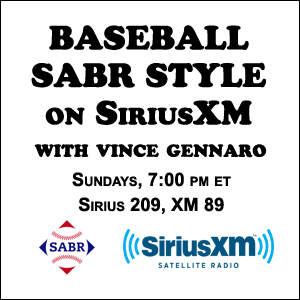 Behind the Numbers: Baseball SABR Style on SiriusXM, a radio show hosted by SABR President Vince Gennaro, will air this weekend at its regular time, 7:00-8:00 p.m. ET on Sundays, on MLB Network Radio.
This week's guest is Brenden Reilly, co-founder and CEO of EON Sports VR.
Now, you can also watch video highlights of Behind the Numbers: Baseball SABR Style on SiriusXM on MLB.com and you can also listen to all recent episodes on-demand on the SiriusXM Internet Radio App.
Click here to watch more video highlights of Baseball SABR Style from MLB.com.
Behind the Numbers: Baseball SABR Style on SiriusXM focuses on examining and interpreting the statistical analysis that plays a critical role in baseball today. It airs weekly throughout the year on MLB Network Radio, available to subscribers nationwide on XM channel 89, Sirius channel 209, and on the SiriusXM Internet Radio App.
For more information, click here.
---
On behalf of SABR and the Baseball-Reference team, we want to congratulate the users who contribute to the SABR/Baseball-Reference Encyclopedia! Thanks to your hard work, the encyclopedia now has over 80,000 pages.
If you've never made it over to that part of Baseball-Reference.com, the Encyclopedia is a wiki where users collaborate to contribute articles with information on baseball players, teams, events, games, and other nuggets from the vast history of the game. It launched as the Baseball-Reference Bullpen in 2005, and in 2014 it merged with the SABRpedia. You can think of it as a baseball-centric Wikipedia.
Now's a great time to take a look at all the amazing content. From write-ups of notable events in baseball history from every day of the year, to amazing details about foreign greats, to the unheralded stories of modern independent leagues, there's a deep and vast range of information from all corners of the world of baseball. If you want to join the fun, you can also become a contributor. Learn more about how to contribute here.
— Jonah Gardner
---
We've heard your feedback: Some of you have said you look forward to "This Week in SABR" every Friday, but sometimes there are just too many compelling articles and announcements to read every week. We're not complaining — hey, keep up the great work! — but we know the feeling. So in an effort to make the length of this newsletter more manageable to read, we'll summarize some of the repeating/recurring announcements in a special "In Case You Missed It (ICYMI)" section of "This Week in SABR".
Here are some major headlines from recent weeks that we don't want you to miss:
All previous editions of This Week in SABR can be found here: /content/this-week-in-sabr-archives.
---
We'd like to welcome all of our new SABR members who have joined this week. You can find all Members-Only resources at members.sabr.org and the Membership Handbook can be downloaded here.
Please give these new members a warm welcome and help them make the most of their membership by giving them the opportunity to get involved in their local chapter or a research committee.
You can find contact information for any SABR member in the online membership directory (SABR.org/directory).
| Name | Hometown | | | Name | Hometown |
| --- | --- | --- | --- | --- | --- |
| Sean Atkinson | Ballston Lake, NY | | | Frank Morris | Amesbury, MA |
| Robert Casey | Wadsworth, OH | | | Edmund O'Rourke | Waquoit, MA |
| Ty Cobble | Overland Park, KS | | | Ron Oberman | Skokie, IL |
| Brian Coffill | Baltimore, MD | | | Sean Quinn | Catonsville, MD |
| John Eastman | Dallas, TX | | | Nathaniel Rakich | Somerville, MA |
| Tom Gage | Grosse Pointe, MI | | | Sam Rodio | Hammonton, NJ |
| Jonathan Hart | Murrells Inlet, SC | | | Jeffrey Safran | Las Vegas, NV |
| Tyler Hellard | Calgary, AB | | | Peter Saunders | Toronto, ON |
| Julian Hissong | Minneapolis, MN | | | Katie Sharp | Vergennes, VT |
| John Horisk | New Castle, DE | | | Maureen Smith | Richmond, CA |
| Dave Leeder | Oakville, ON | | | Ariel Stahler | Massillon |
| Steven Mau | Mesa, AZ | | | Gerald Watkins | Birmingham, AL |
| Matt Morgan | Morgan Hill, CA | | | Ethan Wolff | Brooklyn, NY |
---
Here are the new SABR research committee updates this week:
Find all SABR research committee newsletters at SABR.org/research.
---
Here are the new regional chapter updates this week:
New Best Practices handbook: Chapter leaders, download the new Chapter Leaders Best Practices Handbook, compiled by SABR staffer Marisa Elliot, on the Admin Tools page at admin.sabr.org. The handbook offers suggestions and guidelines for meetings, speakers, revitalizing a chapter, and getting publicity for SABR and chapter events.
Visit SABR.org/chapters for more information on SABR regional chapters.
---
Here is a list of upcoming SABR events:
All SABR meetings and events are open to the public. Feel free to bring a baseball-loving friend … and make many new ones! Check out the SABR Events Calendar at SABR.org/events.
---
Here are some recent articles published by and about SABR members:
Read these articles and more at SABR.org/latest.
---
This Week in SABR is compiled by Jacob Pomrenke. If you would like us to include an upcoming event, article or any other information in "This Week in SABR," e-mail jpomrenke@sabr.org.
Have trouble reading this e-mail? Click here to view this week's newsletter on the web.
Are you receiving our e-mails? "This Week in SABR" goes out by e-mail to all members on Friday afternoons. If they're not showing up, try adding "sabr.notes@sabr.org" to your contact list to ensure they show up in your inbox (and not the spam folder.)
---
Originally published: April 15, 2016. Last Updated: April 3, 2020.
https://h2j7w4j4.stackpathcdn.com/wp-content/uploads/2020/03/research-collection4_350x300.jpg
300
350
admin
/wp-content/uploads/2020/02/sabr_logo.png
admin
2016-04-15 15:00:00
2020-04-03 14:39:13
This Week in SABR: April 15, 2016