This Week in SABR: December 12, 2014

Welcome to "This Week in SABR!" Here's what we've been up to as of December 12, 2014:
---
We're pleased to welcome San Francisco Giants President and CEO Larry Baer as a featured speaker at the fourth annual SABR Analytics Conference, which will be held March 12-14, 2015, at the Hyatt Regency Phoenix in downtown Phoenix, Arizona.
Conference registration is available now at the SABR Store. Click here to register. The conference is open to all baseball fans. Stay tuned as more featured speakers will be announced soon!
Larry Baer, President and CEO, San Francisco Giants: Larry's tenure with the Giants began in 1992, when he was named Executive Vice President, and he is responsible for the overall day-to-day operations of the Giants, both on the business and baseball sides. Under his direction, the Giants have won World Series championships in 2010 and 2012, and opened Pacific Bell Park (now AT&T Park) to widespread acclaim in 2000. He was the driving force behind every phase of the ballpark project, including the original design by HOK Sports; the successful voter campaign in March 1996; the private financing package that featured the highly successful Charter Seat program; the unprecedented drive to secure a record 28,000 full-season ticket holders, and the final construction of the facility — a San Francisco landmark. Larry has also been a key strategist and negotiator in all of the club's major transactions beginning with the Barry Bonds signing in November 1992 through the awarding of the 2007 All-Star Game. He was named team president in 2008 and CEO in 2012.
Baer will join Curt Schilling, ESPN analyst and former major league pitcher; Brian Kenny, MLB Network host; John Kruk, ESPN analyst and former major league first baseman; Jon "Boog" Sciambi, ESPN announcer; Karl Ravech, host of ESPN's "Baseball Tonight"; Len Kasper, Chicago Cubs broadcaster; Buster Olney, ESPN.com senior writer and author; Eduardo Perez, ESPN analyst and former major league first baseman; Steve Berthiaume, Arizona Diamondbacks broadcaster; Joe Block, Milwaukee Brewers broadcaster; Jim Callis, MLBPipeline.com senior writer; and Jonathan Mayo, MLB.com senior writer, as featured speakers at the 2015 SABR Analytics Conference. Visit SABR.org/analytics/speakers for full biographies of our featured speakers.
SABR has a long and storied history with baseball statistical analysis, evidenced by the link between our name and sabermetrics. While SABR is a multi-faceted organization involved in virtually every aspect of baseball, we have taken a major step to re-connect with our beginnings by producing and hosting the fourth annual:
SABR Analytics Conference
March 12-14, 2015
Hyatt Regency Phoenix
Phoenix, Arizona
Once again, we're bringing together the top minds of the baseball analytic community under one roof to discuss, debate and share insightful ways to analyze and examine the great game of baseball.
The schedule will consist of a combination of Guest Speakers, Panels and Research Presentations — plus the unique Diamond Dollars Case Competition, in which undergraduate, graduate, and law school students from across the country analyze and present a real baseball operations decision.
Conference registration is available now at the SABR Store. Click here to register. The conference is open to all baseball fans. The early registration rate is $395 for SABR members and $495 for nonmembers, or $350 for currently enrolled high school or college students (includes one-year membership to SABR).
The 2015 SABR Analytics Conference will be held Thursday, March 12 through Saturday, March 14 at the Hyatt Regency Phoenix, 122 N. 2nd St., Phoenix, AZ 85004. Click here to book your hotel room at the special SABR group rate of $174/night (plus tax) for double occupancy. Or call (602) 252-1234 and mention that you're with the SABR Analytics Conference.
Check back soon at SABR.org/analytics as we announce more featured speakers, panels and presentations!
For complete coverage of the 2014 SABR Analytics Conference, visit SABR.org/analytics/2014.
Related links:
---
Add a landmark baseball journal to your collection with the newest entry from the SABR Digital Library:
The National Pastime: Premiere Issue (Replica Edition)
Edited by John Thorn
ISBN (paperback): 978-1-933599-80-9
ISBN (ebook): 978-1-933599-81-6
92 pages, 8.5″ x 11″

Back in 1982, the Society for American Baseball Research was still young, barely a decade past its founding, and had grown to some 1,600 members. One of their number, a "defrocked English Lit guy poking around in journalism," suggested to the Board of Directors that SABR, and the world, might benefit from a publication along the lines of American Heritage, only about baseball. Before long that member, John Thorn, found himself at the helm of the newly christened periodical, The National Pastime: A Review of Baseball History.
The very first issue included names we think of today as luminaries in the field of baseball history and analysis: Harold Seymour, Lawrence S. Ritter, Pete Palmer, David Voigt, Bob Broeg, and more. Over the years the significance of that flagship issue has only grown, while the inventory has dwindled. SABR is pleased to present a replica edition here, with the addition of a new preface by John Thorn, now the official historian of Major League Baseball, an honor that reflects his incomparable contributions to baseball history.
SABR members, get this e-book for FREE!
For more information or to download past publications from the SABR Digital Library, visit SABR.org/ebooks.
Having trouble downloading our e-books? To view PDF files on your computer, click here to download the free Adobe Reader software. Having trouble downloading e-books to your Kindle, Nook, Sony Reader or iPad? Click here for additional help.
---
For those of you whose SABR memberships expire on December 31 — you can check your current membership status here — it's almost time for you to renew! We're excited about the upcoming year ahead of us and we hope you'll take advantage of all the great membership benefits offered to SABR members in 2015. Here's a short list:
You can renew your membership for 1 year or 3 years online at the SABR Store; by phone at (602) 343-6450; or by mailing this downloadable PDF form and your payment to the SABR office at 4455 E. Camelback Road, Ste. D-140, Phoenix, AZ 85018.
Dues are the same as they have been in recent years: for this, you get two editions of the Baseball Research Journal, the expanded e-book edition of The National Pastime; 8-10 free e-books published by the SABR Digital Library; "This Week in SABR" every Friday; access to research resources such as Paper of Record (with complete archives of The Sporting News); discounts to all SABR conferences such as the National Convention (Chicago 2015), the SABR Analytics Conference, the Jerry Malloy Negro League Conference, and the Frederick Ivor-Campbell 19th Century Conference; discounts to MLB.TV; and much, much more.
We believe SABR has something for everyone, from the active researcher to someone passionate about baseball. We hope you'll invite your friends, colleagues and family members to join at http://store.sabr.org.
---
In my 31 years as a member of the Society for American Baseball Research, I have seen SABR evolve greatly as an organization, offering unparalleled opportunities and benefits for members and commanding respect throughout the baseball community. And I have seen that first-hand: In 1983, I attended my first SABR Convention in my hometown of Milwaukee, where I was thrilled to meet some of the organization's founders. This past year, I attended both the 2014 Analytics Conference and the 44th annual convention in Houston — and I'm equally thrilled for SABR's future after getting to know the staff and volunteer leadership now in place.
To continue to grow as an organization, and to seize the great opportunities now within reach, SABR is in need of charitable gifts. Many members have already become donors, and you can join them right now by making your gift online at SABR.org/donate.
SABR is a 501(c)3 organization, which means your donation is tax deductible in the U.S. to the fullest extent of the law.
While the incentives are attractive, the real benefit is the satisfaction received from contributing to the continuing knowledge and appreciation of our national pastime.
Please join me in supporting SABR and send your donation by check to SABR Donor Program, 4455 E. Camelback Road, Ste. D-140, Phoenix, AZ 85018 — or by visiting SABR.org and pressing the convenient DONATE button at the top of the page. By doing so you help SABR fulfill its mission and increase the impact of our baseball analysis and historical study.
Many companies offer matching gift programs to encourage employees to contribute to charitable organizations. Please check with your company to see if it offers a matching gift program that will match your gift or volunteer hours to the Society for American Baseball Research. If you have questions regarding your gift, e-mail me at pbolda@sabr.org.
— Phillip Bolda, Chair, SABR Fundraising and Development Committee
---
With generous funding from The Anthony A. Yoseloff Foundation, Inc., SABR will award up to four scholarships to high school and college students who wish to attend the 2015 SABR Analytics Conference on March 12-14, 2015, in Phoenix, Arizona. This scholarship will pay for registration, air transportation and lodging up to a total value of $1,250.
The objective of this scholarship fund is to encourage student engagement with baseball analytics, and to engender an active interest in baseball research and SABR. The Yoseloff scholarship is to assist young researchers who want to attend SABR's Analytics Conference and to introduce them to fellow SABR members and professionals within the baseball community. Through this fund, SABR hopes to inspire future baseball research, expose students to high-quality research and build the research capability of interested students.
Click here for more information on submission guidelines and eligibility requirements.
All applications must be postmarked or e-mailed to Jeff Schatzki at jschatzki@sabr.org no later than December 31, 2014.

---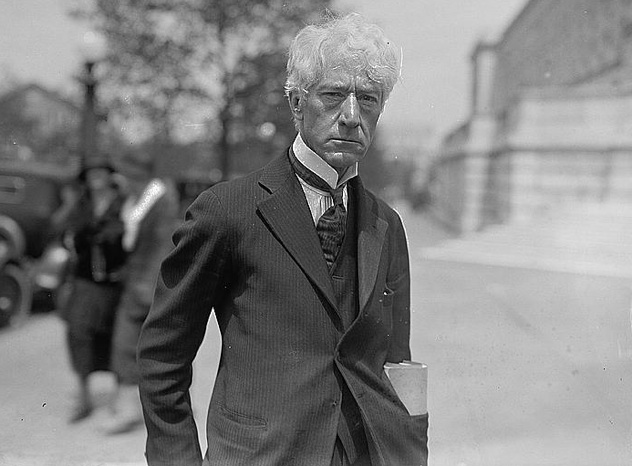 This article by Joe Marren, published this week at SABR.org, is an excerpt from an upcoming SABR book on the history of baseball's Winter Meetings by the Business of Baseball Research Committee. For more information on the Business of Baseball Committee, click here.
As World War II seemed to be winding down (even though the Battle of the Bulge in Europe was only days away, and the Pacific invasions of Iwo Jima and Okinawa were still in the future), recovery from the war was the watchword at the 43rd annual baseball winter meetings in 1944.
The nation was beginning to think about being at peace again, and the various paths to re-adjustment were being planned in all walks of life. For baseball, normalcy meant the winter meetings, as the minors and their major league brethren met in Buffalo's Hotel Statler from December 6-8, while the major leaguers convened by themselves in New York City's Hotel New Yorker on December 11-13.
But a sense of loss would pervade the normal business routine for the expected 1,000 baseball men at the meetings. It would be the first winter meetings since 1920 that would not be chaired by Commissioner Kenesaw Mountain Landis, who died November 25, 1944, in Chicago. Landis had been chosen to be the first commissioner in late 1920 and formally assumed his duties on January 12, 1921. And, just as in 1920, organized baseball would have to find at least a temporary way to run things until it decided who — or what group — would be in charge.
— Joe Marren
---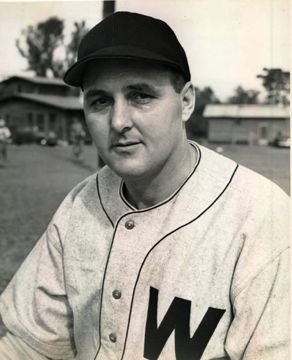 Five new biographies were posted as part of the SABR Baseball Biography Project, which brings us to a total of 2,962 published biographies. Here are the new bios:
All new biographies can be found here: /bioproj/recent
You can find the SABR BioProject at SABR.org/BioProject.
New biographers needed: For an upcoming BioProject book, we need biographers for Mike Scioscia and Ozzie Smith. If you are interested in writing either of these biographies, please contact Emily Hawks (emilyhawks@gmail.com) or Bill Nowlin (bnowlin@rounder.com).
Bios on more than just ballplayers: The ambitious goal of the SABR Baseball Biography Project is to publish a full-life biography of every major league player in history. But SABR members write about a lot more than just ballplayers. In addition, we have pages for Ballparks, Broadcasters, Executives, Managers, Scouts, Spouses, Umpires and a lot more on the BioProject website. You can browse all of these categories at /bioproj/browse. So if you've ever thought, "Hey, that person (or ballpark) should get the full BioProject treatment" — write the story and we'll publish it!
Get involved! If you'd like to help contribute to the SABR BioProject, visit our BioProject Resources page or read the FAQs section to get started. We're also looking to expand the BioProject to include all "encyclopedic" articles on baseball-related subjects from past SABR publications or committee newsletters. If you come across an article you think should be included in the SABR "baseball repository" at the BioProject, send a copy or link to markarmour04@gmail.com or jpomrenke@sabr.org.
---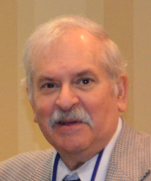 There were two real McCoys from Ypsilanti, Michigan: Elijah McCoy and Richard Clifford Clark. Dick Clark was the most genuine person known to mankind. Liked by all, respected by many. Diogenes stopped looking for an honest man when he met Sir Richard. He was charming, brilliant, and bitter — sometimes all at the same time. Clark's opinions were honest and sometimes unfiltered. You have to respect a man for that! As many of us who knew him, we are better men, fathers, and husbands for knowing him.
He was a dog's best friend. And he was this dog's best friend. SABR member Richard "Dick" Clark, 68 years old, my mentor, my buddy, my homey, my roomy, uncle to my daughters, even ate my wife's cooking, and an inspirational leader to many, passed away on the morning of December 8, 2014.
Like our mutual friend Jerry Malloy, he was someone who didn't compromise on being the person only he could be. Dick Clark was someone who didn't hold back on sharing his gifts to research, fact check, or befriend a ball player or historian in need. He was a Negro League savant. No one, absolutely no one, knew more about Negro League history than Dick Clark. We had to ban him from Trivia Contests because he knew the answers before the questions were asked. He had a mathematical mind palace, and probably could have moon walked with Einstein or Tesla. Dick's brilliancy often shined thru his unique sense of humor.
Thirty years ago, I joined the Society for American Baseball Research (SABR) with Dick Clark serving as chairman of the Negro Leagues Committee. Before technology took over, he welcomed me to the organization, and each week we faithfully wrote, and also ran up some significant long distance telephone bills. Back in the day, you had to have lots of postage stamps to keep up with his correspondences. Two years later, we met in person for the first time in Washington, D.C., at the 17th SABR National Convention, and became best buds immediately.
The avid Diet Pepsi drinker was my co-editor (or co-pilot) for The Negro Leagues Book, called by some the bible of black baseball. He also contributed to more than 100 books on Negro Leagues history. Some of his last words from his hospital bed were, "I'm Sorry Larry, but I'm Going Home!" Dick, Wayne Stivers, and myself wanted to complete the ultimate Negro League Encyclopedia before any of us were called home.
Our constant companion, Rick Meister, who had been on bedside watch since day one, was part of the quartet that often broke bread together. We had sleepovers at each of our homes. The Four Tops worked on several committees, conferences, letter-writing campaigns, and through collaborative efforts with like-minded individuals, we re-opened the doors of Cooperstown in 1987, to get 25 more black ball veterans in the National Baseball Hall of Fame, beginning with Ray Dandridge.
However, all good things must come to an end. We all have a reservation in the upper room, without the privilege of cancellation. Despite our best game, Father Time is still undefeated.
Well, the dogs are now whistling a new tune, barking at the new moon. I will miss my dear friend, and will carry his thoughts with me each and every day, until my call to home comes. Clark was as fine a gentleman as one could meet.
From his hospice bed Dick whispered that any donations be sent to SABR, 4455 E. Camelback Road, Suite D-140, Phoenix, Arizona 85018, with funds earmarked to the Jerry Malloy Conference. Or click here to donate online. Clark's last cry was, "Please keep the legacy alive!"
— Larry Lester
---
Please note: Only ONE entry per nomination will be considered (do not submit multiple nominations for the same award). For more information on SABR Awards, click here.
---
We've heard your feedback: Some of you have said you look forward to "This Week in SABR" every Friday, but sometimes there are just too many compelling articles and announcements to read every week. We're not complaining — hey, keep up the great work! — but we know the feeling. So in an effort to make the length of this newsletter more manageable to read, we'll summarize some of the repeating/recurring announcements in a special "In Case You Missed It (ICYMI)" section of "This Week in SABR".
Here are some major headlines from recent weeks that we don't want you to miss:
All previous editions of This Week in SABR can be found here: /content/this-week-in-sabr-archives.
---
We'd like to welcome all of our new SABR members who have joined this week. You can find all Members-Only resources at members.sabr.org and the New Member Handbook can be downloaded here.
Please give these new members a warm welcome and help them make the most of their membership by giving them the opportunity to get involved in their local chapter or a research committee.
| Name | Hometown | | | Name | Hometown |
| --- | --- | --- | --- | --- | --- |
| Raymond Brown | Londonderry, NH | | | Marc Martinez | Munster, IN |
| Steven Cannell | Rexburg, ID | | | Jeanne Merkle | Bloomington, IL |
| Charles Christian | Ellicott City, MD | | | Andria Merkle | Bloomington, IL |
| Chris Cunningham | West Chester, OH | | | Joe Paris Jr. | Bound Brook, NJ |
| Joseph Di Marius | Walnut Creek, CA | | | Rodney Paul | Syracuse, NY |
| Bryan Donovan | Portland, OR | | | Chris Roblin | Houston, TX |
| Stephen Giovannoni | Kirkland, QC | | | Andrew Sagarin | Great Barrington, MA |
| Edward Hayden | Topsfield, MA | | | Michael Shames | Palo Alto, CA |
| Walter Holle | Burlington, WI | | | John Snider | Arcadia, CA |
| Jayson Hron | Colorado Springs, CO | | | Tsung-Hung Tu | Taoyuan City, TPE |
| Richard Johnson | Gold River, CA | | | James Walker | New Castle, IN |
| Walt Kosin | North Olmsted, OH | | | Greg Weeks | Charlotte, NC |
| Peter LaFemina | Seattle, WA | | | Travis Wethington | McLean, VA |
| John Lumsden | Studio City, CA | | | Suzanne Wright | Dubuque, IA |
| R. Daniel Lunger | Raritan, NJ | | | | |
In addition, please welcome our new Student Group Affiliate Members from Syracuse University (adviser: Dr. Rodney Paul) in Syracuse, NY:
| Name | | | Name |
| --- | --- | --- | --- |
| Gregory Ackerman | | | Justin Mattingly |
| Zack Albright | | | Mallory (Milly) Miller |
| Colby Conetta | | | Oliver Minor |
| Matthew Eisenhauer | | | Justin Moritz |
| Matthew Filippi | | | Isaac Nelson |
| Samuel Fortier | | | Kyle O'Connor |
| Raymond Garzia | | | Zack Potter |
| Connor Grossman | | | Michael Rotondo |
| Bryan Kilmeade | | | Matthew Russo |
| Kristina Korolev | | | Marcus Shelmidine |
| Brandon Lane | | | Jack Van Ermen |
| Jeremy Losak | | | Joey Weinberg |
| Stephen Marciello | | | |
Teachers, click here to learn more about signing up your group/class for a SABR Student Group Affiliate Membership.
---
Here are the new SABR research committee newsletters published this week:
Deadball Era: December 2014 (and supplement)
Negro Leagues: December 2014
Educational Resources: We'd like to extend a warm welcome to new Educational Resources Committee co-chairs Tom Mueller of California, Pennsylvania, and Herb Wilson of Waterville, Maine. The Educational Resources Committee was formed in 2012 to help educators develop and expand courses using baseball as a teaching tool, assisting educators in using baseball to better understand subjects such as physics, history, literature, the arts and/or culture. For more information, click here.
Find all SABR research committee newsletters at SABR.org/research.
---
Here are the new regional chapter updates published this week:
Visit SABR.org/chapters for more information on SABR regional chapters.
---
Here is a list of upcoming SABR events:
All SABR meetings and events are open to the public. Feel free to bring a baseball-loving friend … and make many new ones! Check out the SABR Events Calendar at SABR.org/events.
---
Here are some recent articles published by and about SABR members:
Read these articles and more at SABR.org/latest.
---
This Week in SABR is compiled by Jacob Pomrenke. If you would like us to include an upcoming event, article or any other information in "This Week in SABR," e-mail jpomrenke@sabr.org.
Are you receiving our e-mails? "This Week in SABR" goes out by e-mail to all members on Friday afternoons. If they're not showing up, try adding "sabr.notes@sabr.org" to your contact list to ensure they show up in your inbox (and not the spam folder.)
---
Originally published: December 12, 2014. Last Updated: April 3, 2020.
https://h2j7w4j4.stackpathcdn.com/wp-content/uploads/2020/03/research-collection4_350x300.jpg
300
350
jpomrenke
/wp-content/uploads/2020/02/sabr_logo.png
jpomrenke
2014-12-12 15:00:00
2020-04-03 14:39:16
This Week in SABR: December 12, 2014