This Week in SABR: June 5, 2015

Welcome to "This Week in SABR!" Click here to view this week's newsletter on the web. Here's what we've been up to as of June 5, 2015:
---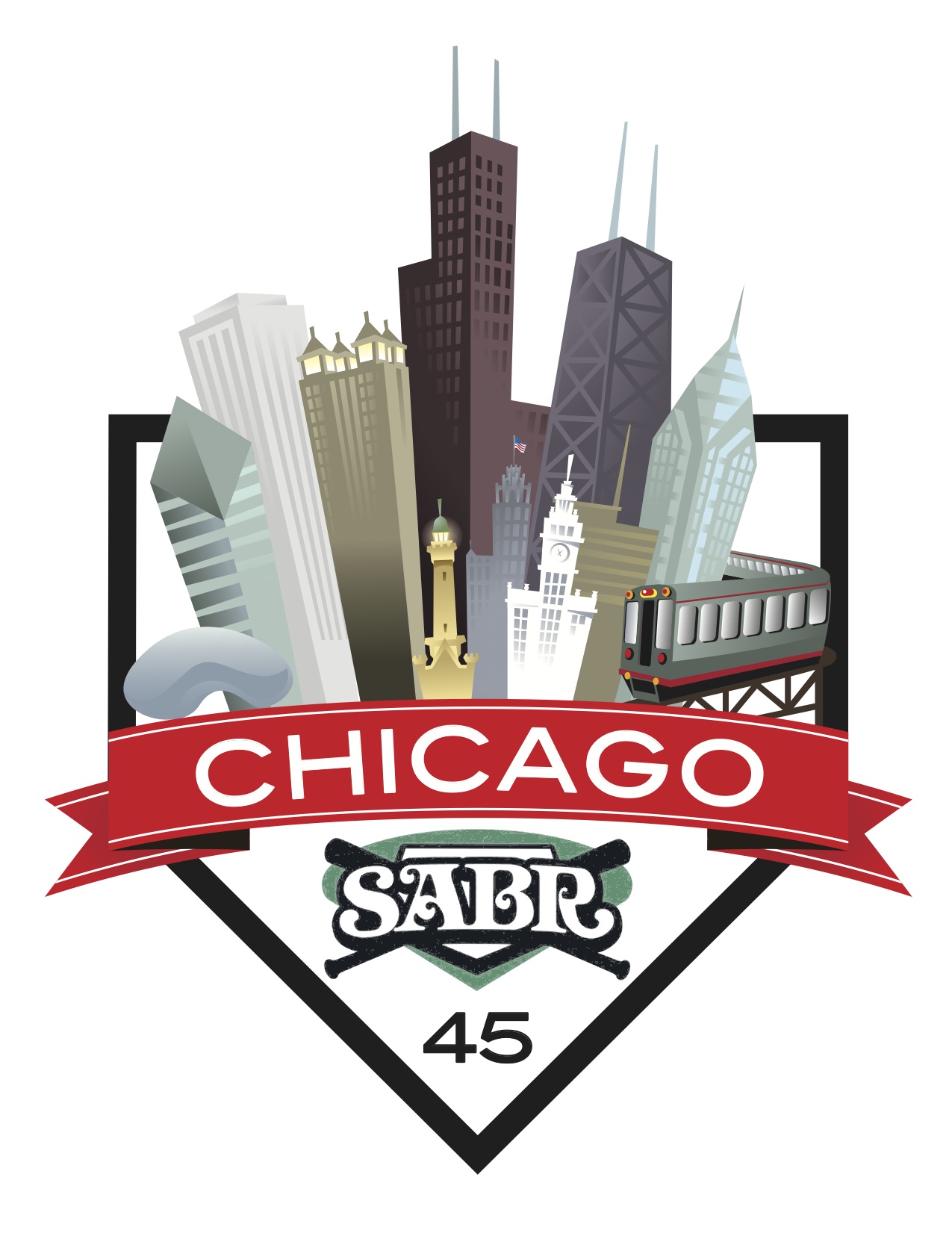 The SABR 45 convention is just a few weeks away and we hope you'll join us June 24-28, 2015, at the Palmer House Hilton in Chicago. Click here for complete information on SABR 45 registration rates. Or click here to register for SABR 45.
Click the link below to find the full convention schedule online:
http://sabr.org/convention/sabr45-schedule
SABR 45 will include top featured speakers from around the baseball world — front office executives, players, managers, scouts, writers, and analysts — plus innovative panel discussions on the Cubs, White Sox, the Negro Leagues, women in baseball, baseball broadcasting, and more. See below for details on our featured panels:
Here are some more highlights and information about SABR 45 in Chicago:
All SABR 45 attendees will also receive a souvenir print edition of The National Pastime, our annual convention journal, focusing on baseball teams, players and events in the Chicago area. All SABR members, whether you attend the convention or not, will receive the expanded e-book edition of The National Pastime in their inboxes later this summer. Click here to register for SABR 45.
For more information on SABR 45, visit SABR.org/convention.
---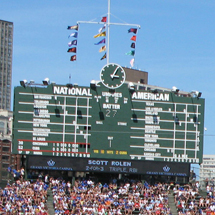 We just wanted to remind you about a special SABR donation package that will be offered for SABR 45 in Chicago. Only one pregame spot and five total opportunities remain, so reserve your place today.
Thanks to the generosity of the Chicago Cubs, anyone who makes a donation of $1,500 or more to the SABR General Fund between May 1 and June 15, 2015, will have the opportunity to go on the field before or after the Cubs-Dodgers game on Thursday, June 25 during SABR 45.
This special opportunity is only available to eight SABR donors — four people before the game and four after the game. Donors will be able to go on to the field and take photographs during batting practice before the game or walk the field and take photographs after the game. Each one-time donation is good for one on-field ticket. Choice of before/after the game is first-come, first-serve (please contact Marc Appleman to express preference.)
In addition to the on-field opportunity at Wrigley Field, the SABR 45 donation package also includes four tickets to the SABR 45 Baseball Project concert at the Palmer House Hilton, two tickets to the SABR 45 Donors Breakfast, a special SABR 45 glass commemorative baseball, and a one-year membership to SABR.
SABR is a 501(c)(3) organization and all donations are tax-deductible to the extent allowed by law.
If you are interested in the SABR 45 donation package, please contact Executive Director Marc Appleman at mappleman@sabr.org.
---
Attendees at the SABR 45 convention this summer in Chicago will have a special opportunity to see The Baseball Project in concert on Thursday, June 25, 2015, in the Grand Ballroom at the Palmer House Hilton.
Advance tickets for The Baseball Project at SABR 45 are now available for $40 when you register for the SABR convention online at SABR.org/convention. Tickets will be $60 on-site during the convention until the concert venue reaches capacity.
Formed in 2007 by Scott McCaughey (Young Fresh Fellows, The Minus 5, R.E.M.) and Steve Wynn (The Dream Syndicate, Steve Wynn and the Miracle 3, Gutterball), The Baseball Project began as a way for a couple of fans to pay musical tribute to our national pastime. But The Baseball Project has since blossomed into a full-fledged, much-loved band in its own right, one which includes drummer Linda Pitmon (Steve Wynn and the Miracle 3, Zuzu's Petals), and Peter Buck and Mike Mills, founding members of R.E.M., one of the best-selling alternative rock bands of all time.
To learn more about The Baseball Project, visit their website at thebaseballproject.net or their YouTube channel at youtube.com/thebaseballproject.
(Note: For those interested, The Baseball Project concert will not conflict with the SABR 45 Trivia Contest preliminaries on the schedule.)
Registration for SABR 45 is now available at SABR.org/convention.
---
Single-day registration for SABR 45 can be purchased on-site during convention registration hours.
The single-day rate of $99 — which is available for Friday, June 26 and/or Saturday, June 27 — includes admission to all convention panels, research presentations, and committee meetings at the Palmer House Hilton. It can be purchased on-site via cash, check, or credit card (sorry, no American Express accepted.)
Please note: Admission to the SABR 45 Awards Banquet and the Donors Breakfast is not included.
Click here for complete information on SABR 45 registration.
---
At SABR 45, join us for a magnificent 2- to 3-mile guided walking tour of significant baseball sites in the Downtown Loop. The tour will depart from the hotel at 1:00 p.m. and last approximately two and a half hours. The guided tour will be limited to the first 40 people who sign up; please RSVP by sending an e-mail to jpomrenke@sabr.org. For everyone else, a map and handout will be available at the SABR 45 information table to allow any convention attendees to do it themselves during their stay in Chicago. (Click here to download the walking tour map/handout as a PDF.)
The tour will include stops at the Fisher Building, the Old Colony Building, and the Congress Hotel before we stroll up Michigan Avenue to view the People's Gas Building, the Jack Brickhouse statue, old White Stocking Park, and other sites along the way. The tour will end at the old Criminal Courts Building and Harry Caray's Steakhouse, just a few blocks away from the CTA Red Line station at Grand/State, where you can take the "L" back to the hotel (you will be responsible for your own $3 CTA fare) or walk back with us through the heart of the Loop on State Street to the Palmer House Hilton. (This is the difference between the 2.1-mile tour and the 2.9-mile tour.) Another option: Find some SABR friends and stop for lunch on your own at the Billy Goat Tavern or Harry Caray's Steakhouse.
To register for SABR 45, visit SABR.org/convention.
---
As we get ready for SABR 45, members of the host Emil Rothe Chapter have compiled a list of transportation tips, including directions to the Palmer House Hilton from both of Chicago's major airports, to help visitors and convention attendees enjoy their stay in the Windy City. If you have any questions during your stay, please don't hesitate to ask a friendly SABR 45 volunteer for assistance during the convention.
Click the link below to access our SABR 45 transportation tips page:
http://sabr.org/convention/sabr45-transportation
To register for SABR 45, visit SABR.org/convention. For more information on Chicago's award-winning restaurants, upcoming events and other attractions, visit choosechicago.com.
---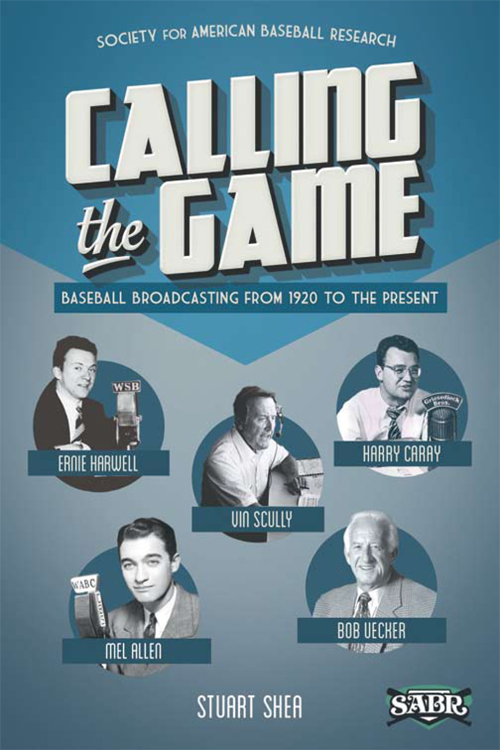 Add a special book on baseball broadcasters from the SABR Digital Library to your collection:
Calling the Game: Baseball Broadcasting from 1920 to the Present
By Stuart Shea
ISBN (paperback): 978-1-933599-40-3, $24.95
ISBN (ebook): 978-1-933599-41-0, $9.99
414 pages; 8.5″ x 11″
Foreword by Pat Hughes; Afterword by Jacques Doucet
Calling the Game: Baseball Broadcasting from 1920 to the Present is an exhaustive, meticulously researched history of bringing the national pastime out of the ballparks and into living rooms via the airwaves.
Every play-by-play announcer, color commentator, and ex-ballplayer who has presented a Major League Baseball game to the public is included here. So is every broadcast deal, radio station, and TV network. In addition to chapters for each of the game's thirty franchises, a history of national broadcasting and a look at some of the game's most memorable national broadcast moments are included, as are a foreword by "Voice of the Chicago Cubs" Pat Hughes, and an afterword by Jacques Doucet, the "Voice of the Montreal Expos, 1972-2004."
Each team chapter presents a chronological look from how and when the team began broadcasting (since all of the original sixteen major-league franchises predate radio) through the 2014 season. Author Stuart Shea details the history and strategies that shaped each club's broadcast crews, including the highlights and scandals, the hirings and firings, the sponsorships and corporate maneuverings. From the leap to Brooklyn from the radio booth of the Atlanta Crackers by young Ernie Harwell, to the dismissal of Mel Allen by the Yankees, from the tutelage of the now-legendary Vin Scully under the wing of the already legendary Red Barber, to the ascendance of the great Jack Buck to the number one chair in St. Louis upon the ouster of Harry Caray, the stories of the personalities who connect us to the game are all here.
Calling the Game is a groundbreaking and illuminating look at the people and the story behind the soundtrack of summer for millions of baseball fans.
About the Author: Stuart Shea has been writing professionally about baseball for more than 20 years and has authored or co-authored nine books about the game, including Wrigley Field: The Long Life and Contentious Times of the Friendly Confines (University of Chicago Press). He served as editor of Fantasy Baseball Index for four years, worked as an MLB.com game reporter for a decade, and co-created the successful FAQ series of music and entertainment titles for Backbeat Books. A proud SABR member, he lives in Chicago.
SABR members, get this e-book for FREE!
Having trouble downloading our e-books? To view PDF files on your computer, click here to download the free Adobe Reader software. Having trouble downloading e-books to your Kindle, Nook, Sony Reader or iPad? Click here for additional help.
SABR members will get discounted rates for all Digital Library publications, including many for free. Learn more at SABR.org/ebooks.
---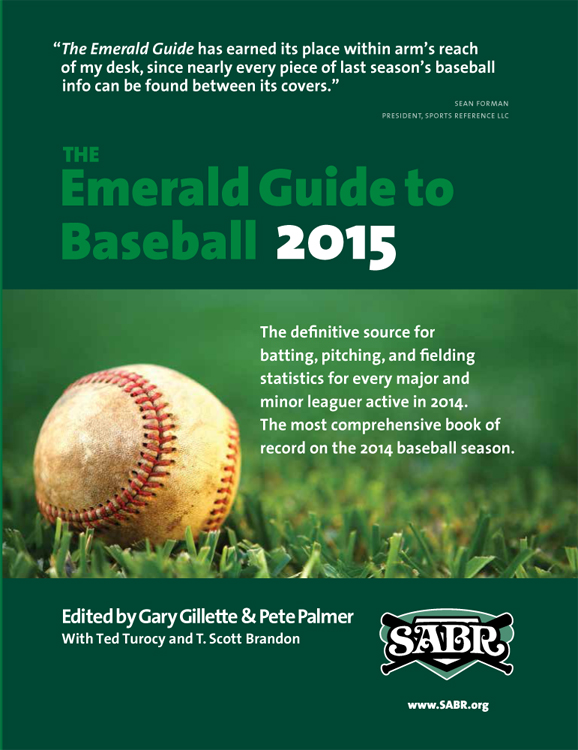 The Emerald Guide to Baseball, edited by Gary Gillette and Pete Palmer with Ted Turocy and T. Scott Brandon, is the most comprehensive record of the previous baseball season.
The 2015 edition of the Emerald Guide runs more than 600 pages and covers the 2014 season; it also includes a 2015 Major League Season Preview with Franchise Directories, Schedules, Spring Training Rosters, Minor League Affiliates, Broadcasting Information, and Career Leaders in 26 Categories for All Major League Teams.
The Emerald Guide is available in both a printed version and in a downloadable PDF format.
To learn more about other SABR research resources, visit SABR.org/research.
---
In this week's installment of Chuck Hildebrandt's "Working the Game" series of interviews for SABRMedia.org — revealing what it is like to work as a baseball media professional on a day-to-day basis — we feature John Sterling, the long-time radio play-by-play announcer for the New York Yankees.
Sterling joined the Yankees broadcast team in 1989 from Atlanta's TBS and WSB Radio, where he called Hawks basketball (1981-89) and Braves games (1982-87). It marked a return to the town where he first hosted a talk show on WMCA from 1971-78, and called the Nets (1975-80, and as a fill-in, in 1997) and Islanders (1975-78) for WMCA, WVNJ, WWOR-TV and SportsChannel. Sterling also previously called Morgan State Football (eight years) and Washington Bullets basketball in 1981. In addition to his seven
years at WMCA and a year at WSB in Atlanta, he has also hosted talk shows on WFAN and WABC in New York. He has not missed a broadcast of any kind since the fall of 1981. Sterling has won a total of 12 Emmy Awards since 2003.
Read the full article here: http://sabrmedia.org/2015/06/04/working-the-game-an-interview-with-john-sterling-new-york-yankees-radio/
Coming soon: Chuck Hildebrandt will be conducting a live "Working the Game" interview with SABR member and ESPN.com baseball editor Christina Kahrl during the Baseball and the Media Committee meeting at SABR 45, 6:30 p.m. Friday, June 26 in Chicago. Click here for the full schedule of SABR 45 committee meetings.
---
The 18th annual Jerry Malloy Negro League Conference will be held August 6-8, 2015, at the Wyndham Grand Pittsburgh Downtown in Pittsburgh, Pennsylvania. The conference is open to all baseball, history and sports fans of all ages.
Register today!

Click here to register online at the SABR Store

. Or click here to download a registration form (PDF); please mail your check or money order before July 31 to SABR Malloy Conference, Cronkite School at ASU, 555 N. Central Ave. #416, Phoenix, AZ 85004.

Regular registration is $175 for an adult rate (includes all activities) or $125 for a student rate. Single-day registration for Friday or Saturday is $100. The rate for the Thursday education forum only is $20. Optional sessions are also available.
The 2015 Jerry Malloy Negro League Conference will celebrate the rich history of black baseball in Pittsburgh. We welcome proposals for oral and poster presentations from all research fields. Previous presenters have included college faculty, public school teachers, graduate students, and independent scholars. Presentations may focus on any topic related to the theme, "Baseball's Best: the Grays and the Crawfords," or other Negro Leagues issues. Some possibilities include: Josh Gibson, Pittsburgh Crawfords, Gus Greenlee, Cum Posey, Vic Harris, Cool Papa Bell, the Crawford Grill, and many others.
Visit SABR.org/malloy for information on the 2015 Call for Papers, Essay Contest, Art Contest, and Library Grant Program.
---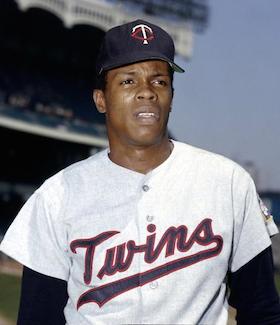 Seventeen new biographies were posted this week as part of the SABR Baseball Biography Project, which brings us to a total of 3,220 published biographies. Here are the new bios:
All new biographies can be found here: http://sabr.org/bioproj/recent
You can find the SABR BioProject at SABR.org/BioProject.
Bios on more than just ballplayers: The ambitious goal of the SABR Baseball Biography Project is to publish a full-life biography of every major league player in history. But SABR members write about a lot more than just ballplayers. In addition, we have pages for Ballparks, Broadcasters, Executives, Managers, Scouts, Spouses, Umpires and a lot more on the BioProject website. You can browse all of these categories at http://sabr.org/bioproj/browse. So if you've ever thought, "Hey, that person (or ballpark) should get the full BioProject treatment" — write the story and we'll publish it!
Get involved! If you'd like to help contribute to the SABR BioProject, visit our BioProject Resources page or read the FAQs section to get started. We're also looking to expand the BioProject to include all "encyclopedic" articles on baseball-related subjects from past SABR publications or committee newsletters. If you come across an article you think should be included in the SABR "baseball repository" at the BioProject, send a copy or link to markarmour04@gmail.com or jpomrenke@sabr.org.
---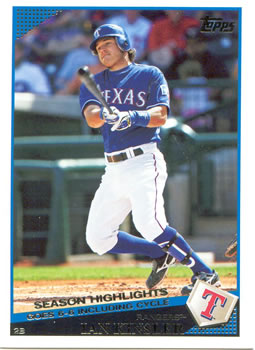 Three new game stories were posted this week as part of the SABR Games Project. Here are the new game stories:
The SABR Baseball Games Project was launched in 2014 to research and write articles on major-league and Negro League regular, postseason, and All-Star Games. These game accounts will complement Retrosheet and Baseball-Reference box scores as well as BioProject essays on the players involved.
The articles are not intended to be mere play-by-play summaries, nor should they be first-person narratives. Rather the goal is to put each game in historical context — whether that history is of a particular player, team, season, or something even broader.
Visit the Games Project website at SABR.org/gamesproject.
---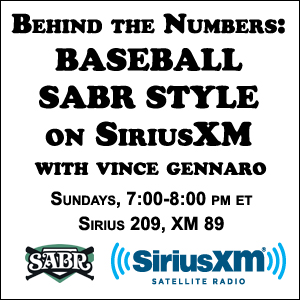 We invite you to listen to Behind the Numbers: Baseball SABR Style on SiriusXM, a new radio show hosted by SABR President Vince Gennaro, on Sunday nights on MLB Network Radio.
Baseball SABR Style focuses on examining and interpreting the statistical analysis that plays a critical role in baseball today. It will air weekly throughout the year on MLB Network Radio, available to subscribers nationwide on XM channel 89, Sirius channel 209, and on the SiriusXM Internet Radio App. (Recent shows are available afterward in the "on-demand" section of the SiriusXM app or website.)
For more information, click here.
---
We've heard your feedback: Some of you have said you look forward to "This Week in SABR" every Friday, but sometimes there are just too many compelling articles and announcements to read every week. We're not complaining — hey, keep up the great work! — but we know the feeling. So in an effort to make the length of this newsletter more manageable to read, we'll summarize some of the repeating/recurring announcements in a special "In Case You Missed It (ICYMI)" section of "This Week in SABR".
Here are some major headlines from recent weeks that we don't want you to miss:
All previous editions of This Week in SABR can be found here: http://sabr.org/content/this-week-in-sabr-archives.
---
We'd like to welcome all of our new SABR members who have joined this week. You can find all Members-Only resources at members.sabr.org and the New Member Handbook can be downloaded here.
Please give these new members a warm welcome and help them make the most of their membership by giving them the opportunity to get involved in their local chapter or a research committee.
You can find contact information for any SABR member in the online membership directory (SABR.org/directory).
| Name | Hometown | | | Name | Hometown |
| --- | --- | --- | --- | --- | --- |
| Jack Arago | Larkspur, CA | | | JR Richardson | Baltimore, MD |
| Peter Banks-Kenny | Montclair, NJ | | | Stephen Ringler | Louisville, KY |
| Beth Bollinger | Park Ridge, IL | | | Peter Shepherd | Independence, KY |
| Patrick Brenner | Denver, CO | | | Jim Silva | Boulder, CO |
| James Elsener | River Forest, IL | | | Ernie Spaulding | Lyons, OH |
| Isaac Elyacharshuster | Kansas City, KS | | | Dan Taylor | Fresno, CA |
| James Hogan | Absecon, NJ | | | Larry Watson | Mansfield, OH |
| Steve Klein | Fairfax, VA | | | David White | Gilbert, AZ |
| Elliott Kolker | Stinson Beach, CA | | | Mark Williamson | Memphis, TN |
| Kevin Mealey | Westfield, MA | | | Michael Wilson | Fresno, CA |
| John Moore | Grosse Pointe Woods, MI | | | Tim Zarley | Johnston, IA |
| Donald Platt | Morgantown, WV | | | | |
---
Here are the new SABR research committee updates for this week:
Find all SABR research committee newsletters at SABR.org/research.
---
Here are the new regional chapter updates for this week:
Connie Mack Chapter: The Connie Mack Chapter's annual meeting will be in the Hall of Fame Room at Citizens Bank Park on Saturday, June 20 in Philadelphia. A full program is being planned with guest speakers including Chris Wheeler, Jerry Casway, Mike Sielski, and more. Choice seats will also be available for the game against the St. Louis Cardinals. Cost: $55 (includes luncheon). Register before June 15. Space is limited to 50 guests. Click here for more details.
Visit SABR.org/chapters for more information on SABR regional chapters.
---
Here is a list of upcoming SABR events:
All SABR meetings and events are open to the public. Feel free to bring a baseball-loving friend … and make many new ones! Check out the SABR Events Calendar at SABR.org/events.
---
Here are some recent articles published by and about SABR members:
Read these articles and more at SABR.org/latest.
---
This Week in SABR is compiled by Jacob Pomrenke. If you would like us to include an upcoming event, article or any other information in "This Week in SABR," e-mail jpomrenke@sabr.org.
Have trouble reading this e-mail? Click here to view this week's newsletter on the web.
Are you receiving our e-mails? "This Week in SABR" goes out by e-mail to all members on Friday afternoons. If they're not showing up, try adding "sabr.notes@sabr.org" to your contact list to ensure they show up in your inbox (and not the spam folder.)
---
Originally published: June 5, 2015. Last Updated: April 3, 2020.
https://sabr.org/wp-content/uploads/2020/03/research-collection4_350x300.jpg
300
350
jpomrenke
/wp-content/uploads/2020/02/sabr_logo.png
jpomrenke
2015-06-05 15:00:00
2020-04-03 14:39:15
This Week in SABR: June 5, 2015