This Week in SABR: March 28, 2014

Welcome to "This Week in SABR!" Here's what we've been up to as of March 28, 2014:
---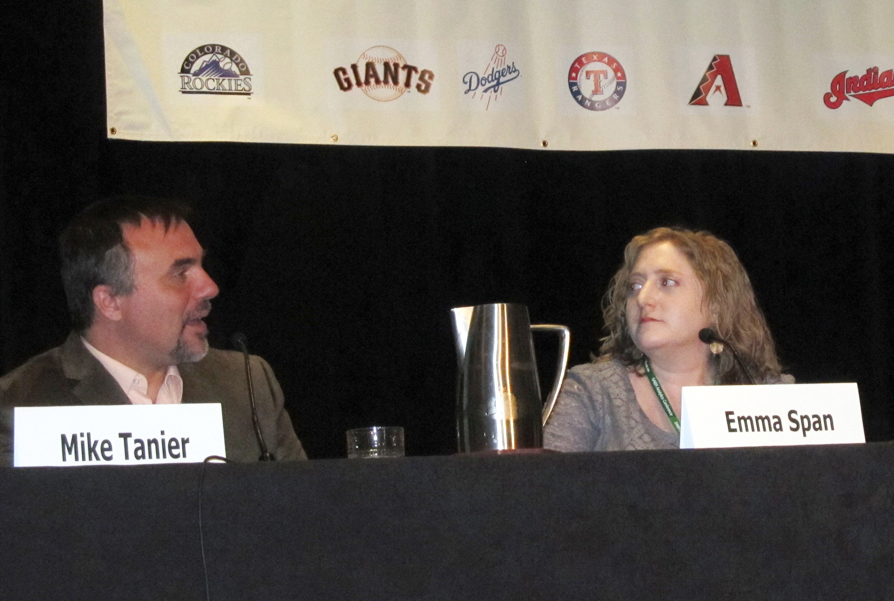 Couldn't make it to Arizona for the third annual SABR Analytics Conference? Now you can watch some of the featured panels and presentations online at SABR's YouTube video channel or download the audio MP3 files to listen to the SABR Analytics discussions anytime.
Here are the featured sessions now available:
Visit SABR.org/analytics for complete coverage of the SABR Analytics Conference, which brought together the top minds in the baseball analytics community on March 13-15, 2014 at the Hyatt Regency Phoenix.
Save the date! The 2015 SABR Analytics Conference will return to the Hyatt Regency Phoenix on March 12-14, 2015. Registration and schedule information will be available beginning in Fall 2014.
---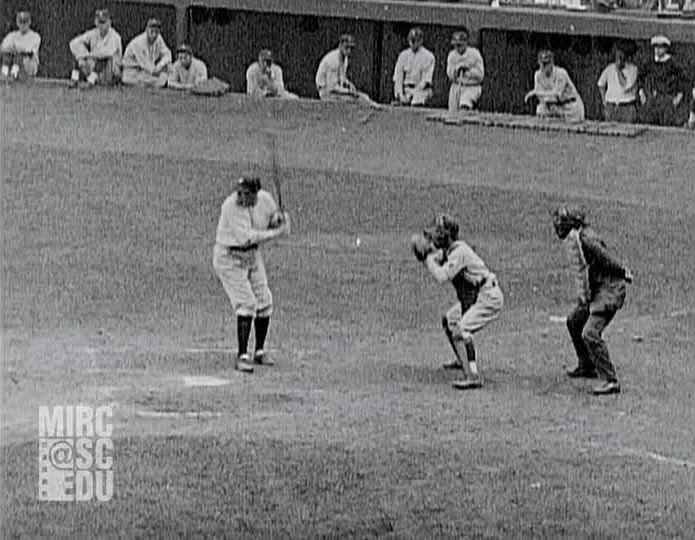 An exciting discovery by SABR member Tom Shieber, Senior Curator of the Baseball Hall of Fame, was announced this week: rare newsreel footage of Babe Ruth and Lou Gehrig during a New York Yankees-Washington Senators game on June 1, 1925. If that date sounds familiar, it's because Gehrig began his famous consecutive-games streak that day in a pinch-hitting appearance. (He made his first start the following day, replacing Wally Pipp at first base.)
As Shieber learned, the film crew was sent to Yankee Stadium that day not because of the young Gehrig — but because Babe Ruth made his 1925 season debut on June 1 after the "bellyache heard 'round the world." As Shieber writes, "It was simply a 'no brainer' to send a cameraman over to Yankee Stadium in the spring of 1925 to cover Ruth's first game back after a long, serious illness."
Here's more from Shieber:
A few months ago, I learned of the stunning archival holdings at the University of South Carolina's Moving Image Research Collections. Thanks to the invaluable help of Production Manager Ben Singleton, I had the chance to review some amazing baseball footage, part of the Fox Movietone News outtakes that were donated to USC back in the early 1980s.

When you think about it, this collection of footage is doubly rare. Certainly, very few people have seen the film today. But, since this footage didn't make the cut for the original Movietone News reels shot in the 1920s and '30s, it is likely that few beyond a handful of editors actually saw this footage back in the day.

Given my interest in baseball history, I was entranced by most every frame I viewed, but I was especially fascinated by some footage marked A7378 to A7382. The date associated with the footage was noted as June 1, 1925, but my experience researching some other footage in the collection taught me that these dates did not necessarily correspond with the date the film was shot.

<snip>

The first scene is Ruth's sixth-inning at bat that, by comparing to the play-by-play data, helped confirm the date of June 1, 1925. The second scene shows Ruth outside the Yankees dugout prior to the game. The final scene shows Ruth in the dugout, with Lou Gehrig in the background at far left. (Also on the bench, but at the right side of the frame, is Yankees center fielder Earle Combs). Enjoy.

Read the full article and watch the video clip here: http://baseballresearcher.blogspot.com/2014/03/some-very-fortunate-footage.html
---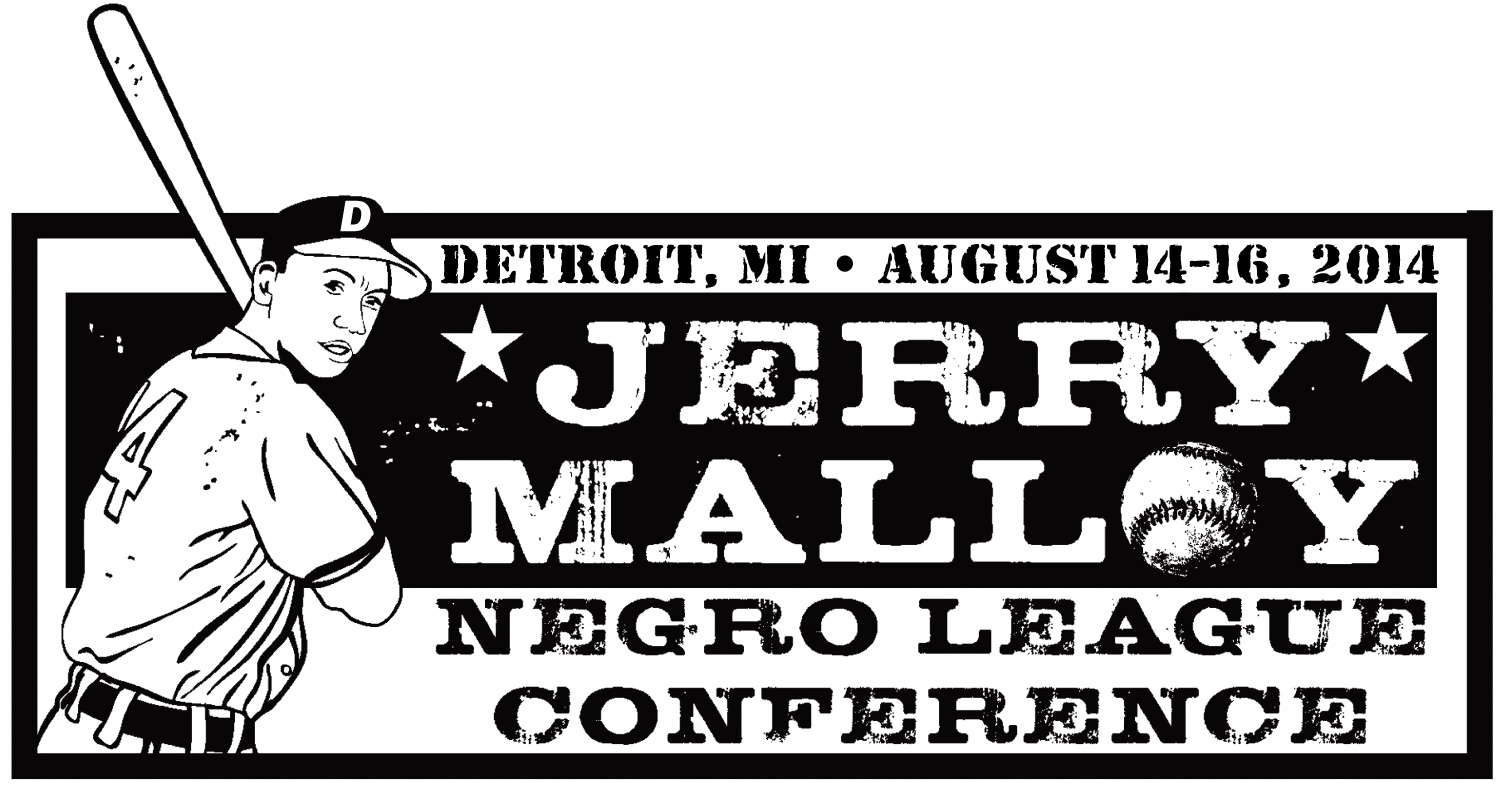 The 2014 Jerry Malloy Negro League Conference will be held August 14-16, 2014, at the Marriott Courtyard Downtown (333 E. Jefferson Avenue) in Detroit, Michigan. The conference is open to all baseball, history and sports fans of all ages.
The conference theme is "Turkey Stearnes and Black Baseball in Michigan." Black baseball has a long history in Michigan, especially centered in the Motor City. Among the original entrants to the Negro National League in 1920 was Tenny Blount's Detroit Stars, managed by Pete Hill and anchored by Big Bill Gatewood on the mound. The Detroit Wolves and Motor City Giants also played in Mack Park and Hamtramck stadium. In addition to the well-known Turkey Stearnes other star players included catcher Bruce Petway, the speedy Jimmie Lyons and the powerful Edgar Wesley.
The 17th annual Jerry Malloy Negro League Conference will celebrate this rich baseball history. In addition to two days of research presentations and player/author panels, attendees will also enjoy special presentations about local parks as well as a Tigers game against the Seattle Mariners.
To learn more, visit SABR.org/malloy.
---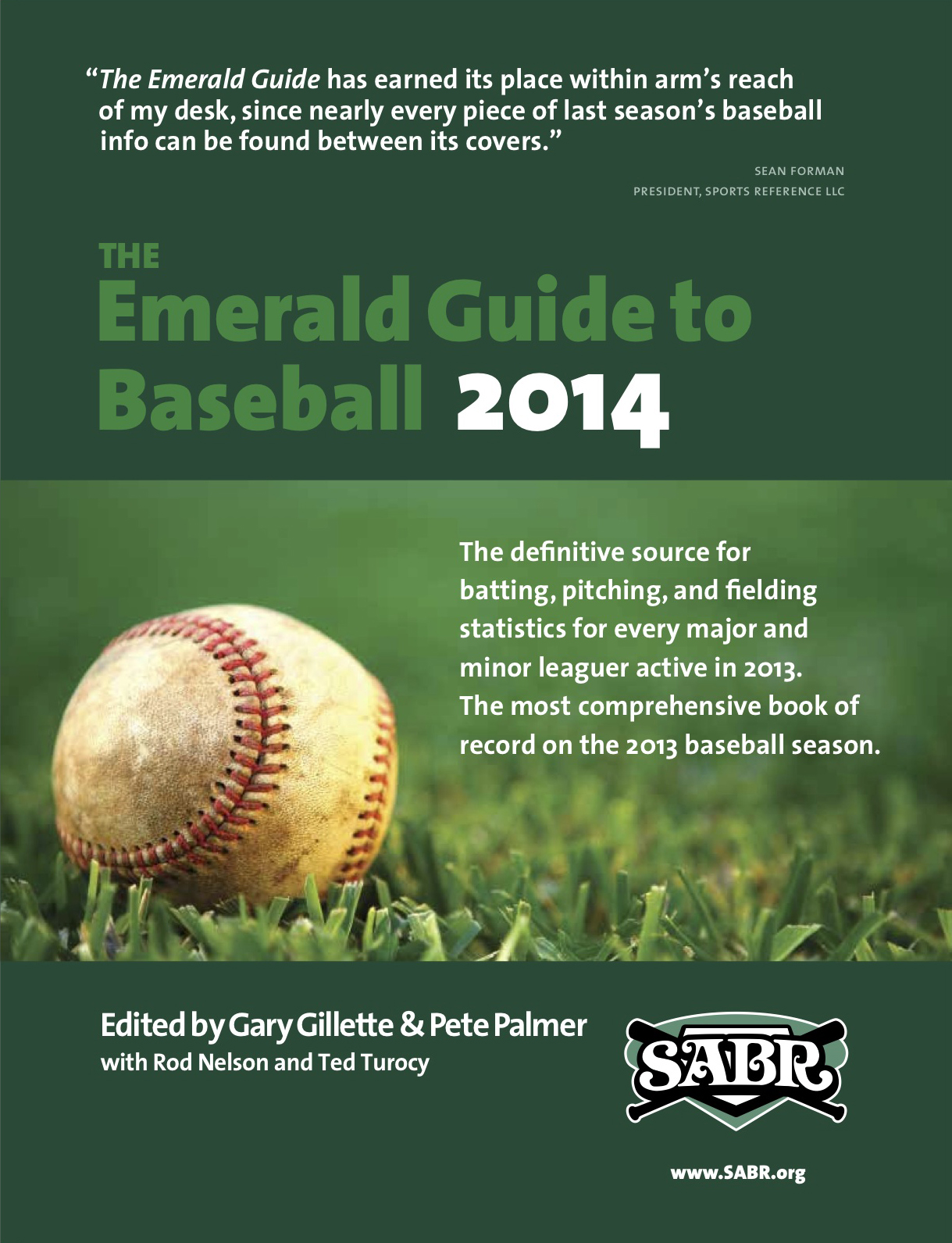 The Emerald Guide to Baseball, edited by Gary Gillette and Pete Palmer with Rod Nelson and Ted Turocy, is the most comprehensive record of the previous baseball season.
Historically, the primary purpose of annual baseball guides has been the publication of the official league standings plus the official team and individual statistics for both Major League Baseball and Minor League Baseball. Our new Emerald Guide follows faithfully in that tradition, containing the official batting, pitching, and fielding statistics for every team and every player in the Major Leagues plus extensive lists of league leaders.
The Emerald Guide to Baseball is our attempt to fill the gap in the historical record created by the recent demise of The Sporting News Baseball Guide. First published in 1942, The Sporting News Guide was truly the annual book of record for our National Pastime. It is our great privilege to document for posterity a slice of recent baseball history in our new book.
The 2014 edition of the Emerald Guide runs more than 600 pages and covers the 2013 season; it also includes a 2014 Major League Season Preview with Franchise Directories, Schedules, Spring Training Rosters, Minor League Affiliates, Broadcasting Information, and Career Leaders in 26 Categories for All Major League Teams.
The Emerald Guide is available in both a printed version and in a downloadable PDF format. The printed version will be available after Opening Day of the 2014 season.
To learn more about other SABR research resources, visit SABR.org/research.
---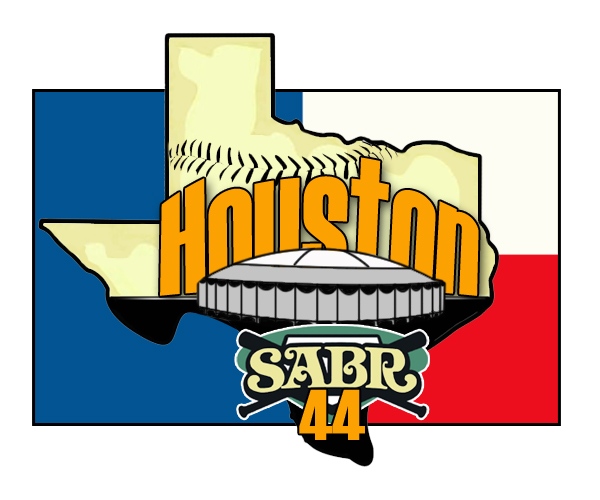 We hope you'll join us for what promises to be a spectacular SABR 44 convention in the summer of 2014 in Houston, Texas. The 44th annual SABR convention, which is open to all baseball fans, is scheduled for July 30-August 3, 2014, at the Royal Sonesta Houston.
Hotel: Click here to book your room at the Royal Sonesta online. The deadline to book your room at the SABR group rate of $129/night (plus tax) is Monday, July 14, 2014. The Royal Sonesta is at 2222 W Loop S Fwy., Houston, TX 77027, in the heart of the Galleria, just minutes from downtown and Minute Maid Park. If you have any questions about your reservation, please call the hotel at (713) 627-7600.
Conference registration: Click here for complete information on SABR 44 registration rates. Once again, we're offering an all-inclusive rate for the annual SABR convention. SABR members can pay $234 for an all-inclusive package with a Field Box ticket to the Astros game (and access to the special SABR 44 ballpark panels) on Saturday evening or $214 for an all-inclusive package with a Mezzanine Level ticket — each package is a savings of $30 off the regular rate. Non-members can pay $299 (Field Box) or $279 (Mezzanine Level) for the all-inclusive rate.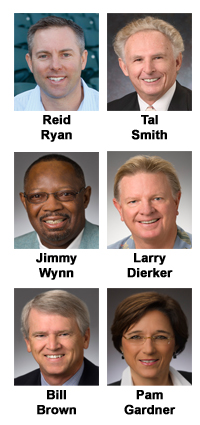 SABR 44 will include top featured speakers from around the baseball world — front office executives, players, managers, scouts, writers and analysts — innovative panel discussions, groundbreaking research presentations, major and minor league games, tours of historic ballparks, the SABR Trivia Contest, the Awards Luncheon, and most of all, the opportunity to make and renew baseball friendships over the course of this spectacular and memorable event.
We'll attend a game at the downtown Minute Maid Ballpark, which is one of the best in the majors, and we'll visit a brand-new independent league park in nearby Sugar Land, too.
Guest speakers at SABR 44 are expected to include:
Reid Ryan, President of Business Operations for the Houston Astros
Tal Smith, former Astros President and former SABR Director
Jimmy Wynn, original Colt .45 whose number has been retired by the Astros
Larry Dierker, longtime Astros player, broadcaster and manager
Bill Brown, current Astros television broadcaster
Pam Gardner, former Astros President of Business Operations
Eddie Robinson, longtime player, general manager and baseball executive
Bob Aspromonte, original Colt .45 and former Brooklyn Dodger
Mickey Herskowitz, noted baseball author and sportswriter
Experience SABR 44 at the ballpark: A special treat is in store for SABR 44 attendees this summer. On Saturday, August 2, SABR convention attendees will have the opportunity to visit Minute Maid Park for an exclusive ballpark session with Houston Astros executives and players. Before the Astros' 6:05 p.m. game against the Toronto Blue Jays, two SABR 44 panel discussions will take place inside the ballpark's Champions Pavilion, just above center field on the Mezzanine Level at Minute Maid Park.
Get your copy of Houston Baseball: The Early Years 1861-1961: All SABR 44 convention attendees will receive a free copy of Houston Baseball: The Early Years 1861-1961, edited by Mike Vance and produced by SABR's Larry Dierker Chapter, as part of their registration goody bag. Richly illustrated and expertly told, Houston Baseball: The Early Years 1861-1961 is a story for all fans of Houston baseball and Houston history. Learn more about the book at houstonbaseball.org.
Souvenir edition of The National Pastime: SABR 44 attendees will also receive a souvenir print edition of The National Pastime, our annual convention journal, focusing on baseball teams, players and events in the Houston area. All SABR members, whether you attend the convention or not, will receive the expanded e-book edition of The National Pastime in their inboxes later this summer.
We hope to see you in Houston this summer! For more information or to register, visit SABR.org/convention.
---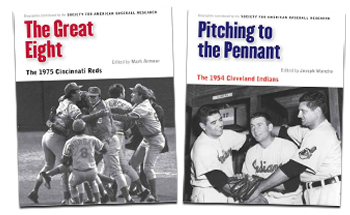 SABR continues its longstanding partnership with the University of Nebraska Press in 2014 with two new titles in the "Memorable Teams in Baseball History" series, which focuses on iconic teams with an unquestionable legacy in baseball history.
Each book focuses on a team's memorable single season and collects essays detailing the players, moments, and games that define these teams. The essays bring together contributions of many SABR writers and devoted fans who share passions for these teams and wish to relive those exceptional seasons.
You can now pre-order our two new books, to be published on April 1, 2014:
In 2012, SABR and UNP published the first two books in the "Memorable Teams in Baseball History" series: The Team That Forever Changed Baseball and America: The 1947 Brooklyn Dodgers (ed. Lyle Spatz); and Pitching, Defense, and Three-Run Homers: The 1970 Baltimore Orioles (eds. Mark Armour and Malcolm Allen.) Last year saw the release of Bridging Two Dynasties: The 1947 New York Yankees (ed. Lyle Spatz); and Drama and Pride in the Gateway City: The 1964 St. Louis Cardinals (eds. John Harry Stahl and Bill Nowlin.) For more information on the series, or to order a book, click here.
---
Seven new biographies were posted as part of the SABR Baseball Biography Project, which brings us to a total of 2,752 published biographies. Here are the new bios:
All new biographies can be found here: http://sabr.org/bioproj/recent
You can find the SABR BioProject at SABR.org/BioProject.
Bios on more than just ballplayers: The ambitious goal of the SABR Baseball Biography Project is to publish a full-life biography of every major league player in history. But SABR members write about a lot more than just ballplayers. In addition, we have pages for Ballparks, Broadcasters, Executives, Games, Managers, Scouts, Spouses, Umpires and a lot more on the BioProject website. You can browse all of these categories at http://sabr.org/bioproj/browse. So if you've ever thought, "Hey, that person (or ballpark) should get the full BioProject treatment" — write the story and we'll publish it!
Get involved! If you'd like to help contribute to the SABR BioProject, visit our BioProject Resources page or read the FAQs section to get started. We're also looking to expand the BioProject to include all "encyclopedic" articles on baseball-related subjects from past SABR publications or committee newsletters. If you come across an article you think should be included in the SABR "baseball repository" at the BioProject, send a copy or link to markarmour04@gmail.com or jpomrenke@sabr.org.
---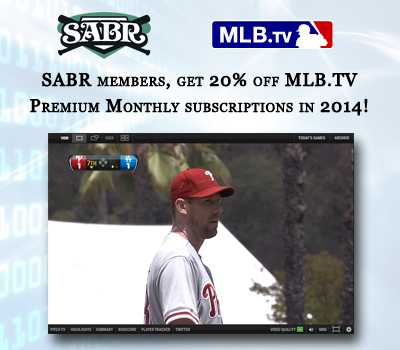 SABR members, you have the opportunity to take advantage of a special offer from MLB Advanced Media for the 2014 season:
The link above allows you access to purchase a 2014 MLB.TV monthly subscription at a special price for SABR members only.

This 20% discount is valid for each month of the 2014 season. Please note: This subscription DOES NOT automatically renew each month.

If you already have an MLB.com account, please click the link above to sign in at MLB.com. If you do not, you will create a new MLB.com account as you purchase.
Watch every 2014 Regular Season out-of-market game LIVE or on-demand in HD Quality. Choose home or away broadcasts. MLB.TV is on your favorite devices, including iPhone, iPad, Android phones, Xbox 360, Sony PlayStation and more. Watch up to four games at once with Mosaic. DVR functionality lets you pause or rewind live games. PLUS, watch select 2014 Spring Training games LIVE online.
For any questions about your subscription, please contact MLB.TV Customer Service.
---
We are saddened to report that SABR member Robert G. "Hank" Utley, 89, died Wednesday, March 19, 2014, just days shy of his 90th birthday, at the Hospice Home of High Point in High Point, North Carolina.
He was a SABR member since 1992. According to the Concord (N.C.) Independent Tribune, "his nickname came from Hank Greenberg, the great slugging first baseman of the Detroit Tigers. Utley said stories about Greenberg's personal integrity, along with his baseball skills, were what attracted him. Through the years, Utley built one of the best Greenberg collections in the country and donated several items to Ted Williams' Hitters Hall of Fame in Florida."
He was the co-author of two books for McFarland & Co.: The Independent Carolina Baseball League, 1936–1938: Baseball Outlaws (with Scott Verner) and Outlaw Ballplayers: Interviews and Profiles from the Independent Carolina Baseball League (with Tim Peeler and Aaron Peeler), and wrote biographies of Dick Culler and Alabama Pitts for the SABR BioProject. As the Independent Tribune reports, "Many hours of taped interviews and most of Utley's research papers and photos were donated to the Public Library of Charlotte and Mecklenburg County. Many of the great players of the era talked with Utley, including Lawrence Columbus "Crash" Davis, who was one of the inspirations for the baseball movie Bull Durham."
Read the full obituary here: http://sabr.org/latest/memoriam-robert-g-hank-utley
---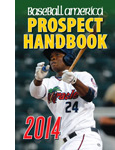 We're glad to pass along this special offer for SABR members from our friends at Baseball America:
The Baseball America Prospect Handbook is the definitive source on prospects. Order it directly from Baseball America and you will also get an exclusive supplement with 30 more scouting reports — one for every team — absolutely FREE!
Click here to order or call (800) 845-2726, Mon-Fri from 9 a.m.-5 p.m. ET.
---
We've heard your feedback: Some of you have said you look forward to "This Week in SABR" every Friday, but sometimes there are just too many compelling articles and announcements to read every week. We're not complaining — hey, keep up the great work! — but we know the feeling. So in an effort to make the length of this newsletter more manageable to read, we'll summarize some of the repeating/recurring announcements in a special "In Case You Missed It (ICYMI)" section of "This Week in SABR".
Here are some major headlines from recent weeks that we don't want you to miss:
All previous editions of This Week in SABR can be found here: http://sabr.org/content/this-week-in-sabr-archives.
---
We'd like to welcome all of our new SABR members who have joined this week. You can find all Members-Only resources at members.sabr.org and the New Member Handbook can be downloaded here.
Please give these new members a warm welcome and help them make the most of their membership by giving them the opportunity to get involved in their local chapter or a research committee.
| Name | Hometown | | | Name | Hometown |
| --- | --- | --- | --- | --- | --- |
| Randy Berner | Palo Alto, CA | | | Aaron Krerowicz | Hartford, CT |
| Rick Bush | Cypress, TX | | | Don Masi | San Antonio, TX |
| David Byer | Phoenix, AZ | | | Jeff Mendelson | Lodi, NJ |
| Philip Connor | London, ON | | | Timothy Mounts | San Diego, CA |
| John Hoppin | Sioux Falls, SD | | | Patrick Roth | Chicago, IL |
| Victor Hughes | Waynesboro, PA | | | Mark Rush | Lexington, VA |
| Steven Hyland | Valencia, CA | | | Keith Wahl | Highlands Ranch, CO |
| Drew Jenkins | Knoxville, TN | | | Brad Wilgus | Pullman, WA |
| Terry Joseph | Elkhart, IN | | | Jan Wood | Scottsdale, AZ |
| Alex Kaufman | Highland Hts., OH | | | Ben Zuhl | Falls Church, VA |
---
Here are the new SABR research committee newsletters published this week:
Find all SABR research committee newsletters at SABR.org/research.
---
Here are the new chapter meeting recaps published this week:
Visit SABR.org/chapters for more information on SABR regional chapters.
---
Here is a list of upcoming SABR events:
March 29: Smoky Joe Wood Chapter breakfast (Hamden, CT)
March 29: Forbes Field Chapter meeting (Pittsburgh, PA)
March 29: Stuart Shea: "Wrigley Field: The Long Life and Contentious Times of the Friendly Confines" (Chicago, IL)
March 29: Halsey Hall Chapter meeting (Minneapolis, MN)
March 29: "Turning Back the Clock: Baseball in Los Angeles" (Arcadia, CA)
March 30: The C Dot Show with Trent Rosecrans (Cincinnati, OH)
March 30-31: A Supreme Decision: The Curt Flood Symposium (Kansas City, MO)
March 31: Hank Gowdy Chapter Opening Day gathering (Columbus, OH)
March 31: Barbara Gregorich: "When Women Played Baseball: The Story of Margaret, Nellie, and Rose" (Chicago, IL)
March 31: Book signing/release party: James Bailey (Rochester, NY)
April 1: "Bob Wolff: 75 Years Behind the Microphone" (Washington, DC) (postponed; more details TBA)
April 1: Bergino: "The Kid: Ted Williams" with Ben Bradlee Jr. (New York, NY)
April 4: 2014 Baseball in Literature and Culture Conference (Murfreesboro, TN)
April 5: Halsey Hall Chapter book club (Roseville, MN)
April 5: Play Ball film series: "The Rookie" (Silver Spring, MD)
April 5: Pee Wee Reese Chapter meeting (Louisville, KY)
April 6: Field of Dreams Chapter meeting (Des Moines, IA)
April 8: Play Ball film series: "Sugar" (Silver Spring, MD)
April 8: Book signing: Ed Attanasio (San Francisco, CA)
April 9: Bob Davids Chapter Monthly Hot Stove Dinner (Arlington, VA)
All SABR meetings and events are open to the public. Feel free to bring a baseball-loving friend … and make many new ones! Check out the SABR Events Calendar at SABR.org/events.
---
Here are some recent articles published by and about SABR members:
Read these articles and more at SABR.org/latest.
---
This Week in SABR is compiled by Jacob Pomrenke. If you would like us to include an upcoming event, article or any other information in "This Week in SABR," e-mail jpomrenke@sabr.org.
Are you receiving our e-mails? "This Week in SABR" goes out by e-mail to all members on Friday afternoons. If they're not showing up, try adding "sabr.notes@sabr.org" to your contact list to ensure they show up in your inbox (and not the spam folder.)
---
Originally published: March 28, 2014. Last Updated: April 3, 2020.
https://sabr.org/wp-content/uploads/2020/03/research-collection4_350x300.jpg
300
350
jpomrenke
/wp-content/uploads/2020/02/sabr_logo.png
jpomrenke
2014-03-28 14:47:01
2020-04-03 14:39:36
This Week in SABR: March 28, 2014