This Week in SABR: May 2, 2014

Welcome to "This Week in SABR!" Here's what we've been up to as of May 2, 2014:
---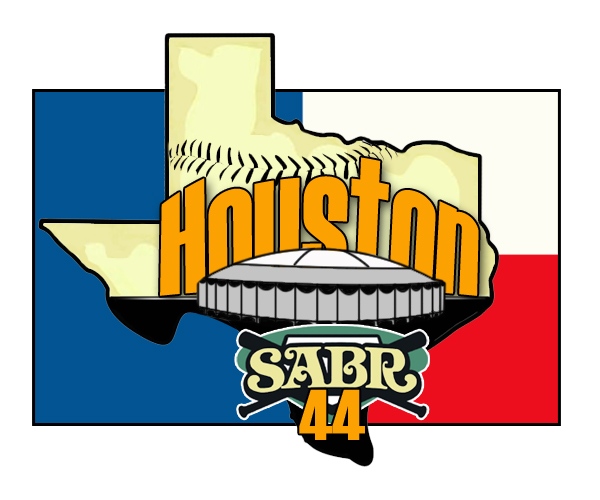 If you haven't registered for SABR 44 in Houston or can't make it for the full convention, we don't want you to miss out on the fun!
Single-day registration for SABR 44 is now available online for $79 per day. Click here to register for SABR 44. (Scroll down for details.)
Single-day registration is available for Thursday, July 31; Friday, August 1; and/or Saturday, August 2. The rate includes admission to all convention panels, research presentations, and committee meetings at the Royal Sonesta Houston. The rate does NOT include the following optional events:
Thursday, July 31: Single-day rate does NOT include a ticket to the Sugar Land Skeeters game. In order to attend the Skeeters game, you must purchase an optional game ticket.
Friday, August 1: Single-day rate does NOT include a ticket to the SABR 44 Awards Luncheon. In order to attend the Awards Luncheon, you must purchase an optional banquet ticket.
Saturday, August 2: Single-day rate does NOT include a ticket to the Houston Astros game or SABR 44 ballpark session at Minute Maid Park. In order to attend the exclusive SABR 44 ballpark session and the Astros game, you must purchase an Astros game ticket.
Single-day rates also will be available on-site at the Royal Sonesta Houston beginning Wednesday, July 30. The daily rate is $79 for SABR members or non-members, and it can be purchased during normal registration hours via cash, check or credit card (sorry, no American Express accepted.)
Please note: Single-day attendees will not receive a copy of Houston Baseball: The Early Years 1861-1961 or The National Pastime in their registration packets. Click here for more information about our SABR 44 all-inclusive packages and regular registration rates for the full conference.
SABR 44 will be held July 30-August 3, 2014, at the Royal Sonesta Houston, 2222 W Loop S Fwy., Houston, TX 77027. For more details, visit SABR.org/convention.
Hope to see you in Houston!
---
SABR member Bill McCurdy has written a preview of a fantastic new book that all SABR 44 attendees will receive in their goody bags at our Houston convention this summer. Here's more from Bill at the Pecan Park Eagle:
At last … Houston Baseball, The Early Years: 1861-1961 is in publication. Researched, written, and edited by members of the Larry Dierker Chapter of SABR, with the support of a few other independent volunteers, with sponsorship funding and the firm backing of our National SABR office, our no-longer-so-little-book-that-almost-didn't-happen has arrived in time to be a central part of our local chapter hosting of the 2014 National Convention of SABR in Houston this summer from July 30 to August 3.

Now officially in publication in a beautiful first class hardback form by Bright Sky Press of Houston, our book is available for sale to the general public for the total price of $49.95, plus postage. Further ordering information is available below.

No longer little is right in both physical and far-reaching historical terms. It is born in 2014 as a 368-page work of comprehensively researched historical information on the beginnings and growth of baseball in the Houston area over a course of time that basically covers the same span of ages in which both Houston and baseball have been around in their present, but ever changing forms. The book ties together on a quality printing of easily readable type, with an ongoing flow of new information and photographic personification of the times that even includes a previously unpublished picture of the great Ernest Hemingway with Jim Basso, a former Houston Buff, and his buddies, upon the occasion of their date for drinks and dinner at his Cuban hacienda in 1952.

And the pictures don't stop with the grainy posed team photos of that late 19th century turn. Artist Patrick Lopez has reconstructed from newspaper accounts a series of watercolor images of how the first three ballparks in Houston's professional ball life once appeared to our Houstonian ancestors. These works have lifted the whole tone of the book's reading experience into both a factual and spiritual journey.

It exists as the only comprehensive, diligently researched history of baseball in Houston from early times. It truly is a book for the ages.
Read more from Bill on the conception and production of the book here: http://bill37mccurdy.wordpress.com/2014/04/30/our-houston-baseball-history-book-is-here/
Register for SABR 44: SABR 44 convention attendees will receive a complimentary copy of Houston Baseball: The Early Years 1861-1961 when they pick up their registration packets. Sign up today at SABR.org/convention to join us in Houston for SABR 44, July 30-August 3, 2014. Please note: You must register for the full conference in order to receive Houston Baseball: The Early Years 1861-1961 and The National Pastime in your goody bag. Single-day registrants will not receive a goody bag at SABR 44.
To order the book: Send a check or money order for $49.95 + $5.50 shipping for one book/$6.50 shipping for two books to "Houston Baseball Book," c/o Bob Dorrill, 2318 Crimson Valley Ct., Houston TX 77345-2101.
Click here to view a video preview of Houston Baseball: The Early Years 1861-1961 from SABR Director F.X. Flinn.
---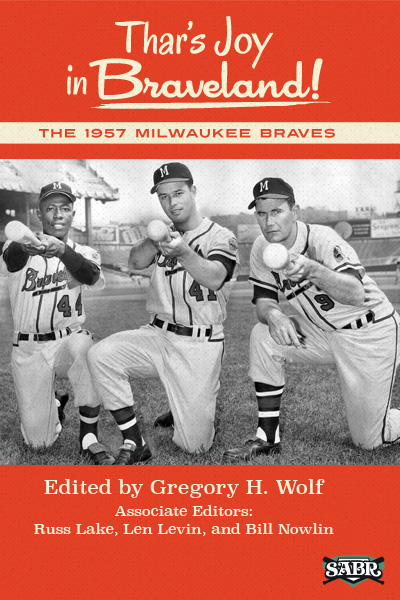 Add a championship baseball book to your collection with the newest title in the SABR Digital Library:
Thar's Joy in Braveland! The 1957 Milwaukee Braves
Edited by Gregory H. Wolf
Associate Editors: Russ Lake, Len Levin, and Bill Nowlin
$19.95 paperback, $9.99 ebook
ISBN (paperback): 978-1-933599-71-7
ISBN (e-book) 978-1-933599-72-4
"You talk about destiny, well, you can't rule that out. We were hard-nosed and that showed up in 1957." — Braves catcher Del Crandall
Few teams in baseball history have captured the hearts of their fans like the Milwaukee Braves of the 19505. During the Braves' 13-year tenure in Milwaukee (1953-1965), they had a winning record every season, won two consecutive NL pennants (1957 and 1958), lost two more in the final week of the season (1956 and 1959), and set big-league attendance records along the way.
This book celebrates the Milwaukee Braves' historic 1957 World Series championship season. Led by the bats of National League Most Valuable Player Henry Aaron and slugging third baseman Eddie Mathews and the "Big Three" pitching trio (Cy Young Award winner Warren Spahn, Lew Burdette, and Bob Buhl) the Braves won 95 games. The team enjoyed standout seasons by shortstop Johnny Logan, outfielder Wes Covington, and catcher Del Crandall And GM John Quinn pulled off the biggest trade of the summer, acquiring All-Star second baseman Red Schoendienst from the New York Giants. The Braves cemented their place in history by defeating the New York Yankees in the World Series. In one of the greatest performances in the history of the fall classic, crafty Lew Burdette tossed his second consecutive shutout (and third complete game) to defeat the Bronx Bombers in Game Seven, in Yankee Stadium.
A collaborative effort of 32 members of the Society for American Baseball Research (SABR), Thar's Joy in Braveland! The 1957 Milwaukee Braves portrays that memorable team with life stories of all of the roster players, the manager and coaching staff, the owner, the general manager, and sportswriters and radio announcers. Summaries of the regular season and World Series re-create the magic of that unforgettable season.
SABR members, get this e-book for FREE!
To view all books in the SABR Digital Library, visit SABR.org/ebooks.
Having trouble downloading our e-books? To view PDF files on your computer, click here to download the free Adobe Reader software. Having trouble downloading e-books to your Kindle, Nook, Sony Reader or iPad? Click here for additional help.
---
SABR members, you should have received an e-mail from tellers@sabr.org on Thursday, May 1 with a link to vote in the 2014 SABR Board of Directors election. This year's election includes five ballot items: the election of the SABR Vice President, Treasurer, one Director's position, and two By-Laws amendment changes.
If you did not receive your voting e-mail from tellers@sabr.org, please contact Jacob Pomrenke to have the ballot re-sent.
The poll will close at 11:59 p.m. Mountain Standard Time on Thursday, May 15. The only way to vote online is through the link you will receive by e-mail. All e-mails will come from the address tellers@sabr.org. (If you do not have an e-mail address on file with SABR, the ballot has been sent to you by mail. Please return it to the SABR office at 4455 E. Camelback Rd., Ste. D-140, Phoenix, AZ 85018 by Thursday, May 15.)
The candidates up for election in 2014 are:
For Vice President
For Treasurer

For Director
Chris Dial
Mike Dugan
Emily Hawks (incumbent)
George R. Skornickel
Bryan Soderholm-Difatte
You can read the proposed By-Laws changes, candidate biographies, along with full descriptions of the positions and responses the candidates made to a series of questions, in the 2014 SABR Election Guide below:
For more information on the 2014 SABR election, click here.
---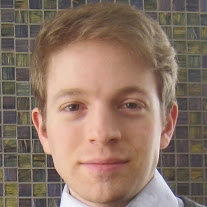 SABR member Ben Lindbergh, editor-in-chief of Baseball Prospectus and a member of the Baseball Writers' Association of America, has been selected as winner of the second annual Greg Spira Baseball Research Award.
Lindbergh's 2013 essay, "The Art of Pitch Framing," written for Grantland, analyzed the catchers best able to earn borderline strike calls, illustrating how skilled framers can get positive verdicts over less-skilled catchers—even when the identical pitch in a specific location is viewed by the same umpire.
Lindbergh determined that baseball's best pitch framer is not the Molina that necessarily comes to mind. His blending of data, video, interviews, and analysis exemplifies the type of work that the Greg Spira Award was created to honor. Lindbergh receives $1,000 as the top prize.
Given in recognition of the best published article, paper, or book containing original baseball research by a person 30 years old or younger, the winners were announced today, April 27, which would have been Greg Spira's 46th birthday. Spira, a longtime SABR member, was the founder of the annual Internet Baseball Awards (IBA) in 1991, now maintained by Baseball Prospectus. Spira was also an early adopter and a pioneer in using the Internet to advance baseball analysis, particularly via Usenet's groundbreaking rec.sport.baseball group and via BaseballProspectus.com.
Spira later contributed to many sports books as a researcher, writer, and editor, including the ESPN Baseball Encyclopedia, the ESPN Pro Football Encyclopedia, Total Baseball, and annual periodicals about the Mets. A lifelong and passionate Mets fan, Spira died on December 28, 2011 in his native New York City.
Eleven judges evaluated the submissions for the second annual Spira Award; they were a mix of baseball writers and researchers who knew and respected Greg Spira and his work. The panel consisted of Sean Lahman, Gary Gillette, Sean Forman, Matthew Silverman, Claudia Perry, Rod Nelson, Carl Rosin, Dvd Avins, and Greg's brother Jonathan Spira, plus Trent McCotter and Dan Farnsworth, both recipients of inaugural Greg Spira Awards. McCotter claimed first place in 2013 and Farnsworth placed second.
The $200 second prize went to James Santelli for "Pirates' Defensive Shifts: The Hidden Secret Behind Baseball's Best Team." Santelli's article, which originally appeared on PiratesProspects.com, also won the 2014 SABR Analytics Conference Research Award for Contemporary Analysis.
The $100 third prize was awarded to Noah Woodward, whose piece on declining pitch movement over the course of a game, "Loss in Movement as the Game Progresses" appeared in The Hardball Times Baseball Annual 2014.
---
With generous funding from The Anthony A. Yoseloff Foundation, Inc., SABR will award up to four scholarships to high school or college students to attend SABR 44 on July 30-August 3, 2014, in Houston, Texas. This scholarship will pay for registration, transportation and lodging up to a total value of $1,250.
The objective of this scholarship fund is to encourage high school and college-level student engagement with baseball research and to engender an active interest in baseball and SABR. The Yoseloff scholarship is to assist young researchers who want to attend SABR's annual convention and to introduce them to fellow SABR members. Through this fund, SABR hopes to inspire future baseball research, expose students to high-quality research and build the research capability of interested students.
Students must be currently enrolled in a high school, college undergraduate or graduate program, and be between 18 and 29 years of age at the time of the conference. All applications must be postmarked or e-mailed to Jeff Schatzki at jschatzki@sabr.org no later than June 6, 2014.
For more information on the SABR 44 Yoseloff Scholarships, along with eligibility requirements, click here.
---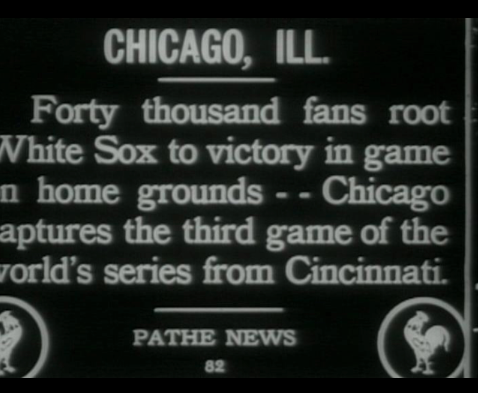 A remarkable newsreel featuring nearly five minutes of game action from Games One and Three of the controversial 1919 World Series is now available online, thanks to the Library and Archives Canada and the Dawson City Museum in Yukon, Canada.
The newsreel was originally filmed by British Canadian Pathé News and preserved for decades in an old swimming pool-turned-hockey rink in Dawson City until it was re-discovered in the Canadian national archive this January by Chicago filmmaker Bill Morrison, according to a story last month by the Columbus (Ohio) Dispatch. It is not the first footage available of the 1919 World Series — in which eight members of the Chicago White Sox were banned for intentionally throwing the Series to the Cincinnati Reds — but it is perhaps the highest quality video available of the games on the field.
The new film was posted on LibraryArchiveCanada's YouTube page on April 25, 2014, at the request of SABR member Dave Filipi, film/video director of the Wexner Center for the Arts in Columbus. Filipi showed the Pathé newsreel for the first time last month at his annual Rare Baseball Films event.
The Pathé newsreel includes never-before-seen footage from the first and fourth innings of Game One of the 1919 World Series, plus an aerial flyover of Redland Field* in Cincinnati and a panorama of the ballplayers in makeshift dugouts, and a shot of fans gathered in New York City to "watch" the game on a mechanical scoreboard.
Jacob Pomrenke, chair of SABR's Black Sox Scandal Research Committee, offers more context and detail on what exactly can be seen in the new film at SABR.org.
This new film is one of many exciting discoveries related to the 1919 World Series and the Black Sox Scandal that have come to light in recent years and helped to fundamentally change our understanding of "baseball's darkest hour."

---
SABR.org is pleased to publish SABR member Lewis Pollis's senior honors thesis at Brown University, "If You Build It: Rethinking the Market for Major League Baseball Front Office Personnel." This topic formed the basis of Pollis's research presentation at the 2014 SABR Analytics Conference. (You can listen to his presentation and view his PowerPoint slides here.)
Recent advances in research and technology have allowed teams and fans alike to quantify the values of Major League Baseball players in terms of concrete estimates of how many wins and how much money they are worth to their teams. Yet there has been no like movement to seriously study MLB teams' front offices and quantitatively evaluate the baseball operations employees whose research, advice, and decisions shape their teams' compositions and strategies long but whose salaries imply that their effects on their teams' win-loss records are generally insignificant.
This paper begins by exploring and critiquing the theory behind and empirical manifestations of the labor markets for baseball operations employees and MLB players. I then test the most important assumption on which the rationality of the current non-player labor market hinges — that there is little meaningful variation in individual value among front office personnel — by using concrete transaction data and random effects modeling to estimate the variation in player-investing skill at the general manager level.
I find that a single standard deviation of player-investing ability at the GM level (including the contributions of employees working under the GM) is worth nearly eight wins a year, which would have had a market value of $53 million in the 2013 free agent market. Given that the highest-paid executive in the game is paid less than $4 million, this suggests the existence of a massive inefficiency in the market for GMs. Finally, I explain how my findings could be generalized throughout the ranks of an MLB front office and how they change the way teams should conceive of and act in the non-player labor market.
— Lewis Pollis
---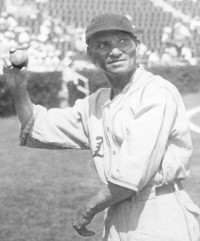 The Frederick Douglass Memorial Park and the Negro Leagues Baseball Grave Marker Project proudly invite the public to the Grave Marker Dedication of Baseball Hall of Famer King Solomon "Sol" White.
Join us at 12 p.m. on May 10, 2014 at Frederick Douglass Memorial Park, 3201 Amboy Rd., Staten Island, NY. A pioneer in Negro Leagues baseball, White was a player, manager, owner and writer connected to baseball for more than six decades. SABR member John Thorn, Official Historian of Major League Baseball, said, "Sol White wasn't just a sure-handed, line-drive-hitting infielder in black baseball of the nineteenth century; he was one of its founding fathers, and its historian." Read his SABR biography here, written by Jay Hurd.
The Negro Leagues Baseball Grave Marker Project is committed to identifying the graves of players and significant figures of Negro Leagues baseball. It was founded in 2004 by SABR member Jeremy Krock of Peoria, Illinois, and is supported by SABR's Negro Leagues Research Committee.
If a gravesite is discovered unmarked, the Project raises the necessary funds to place a grave marker on the player's final resting place. To date, the Negro Leagues Baseball Grave Marker Project has facilitated the placement of 30 grave markers throughout the United States. White is the second of three Hall of Famers who have had markers placed by the Project.
Join them, along with some very special guests, as they celebrate the life of one of the most important contributors to black baseball history. Like so many players from his era, White died penniless. For the last 60 years, he has rested in an unmarked grave. Celebrate the correction of that error on May 10 with stories by and about Sol White, as well as performances by local musicians and a reading of essays about the heroes of the Negro Leagues by students of Staten Island.
For more information, contact (347) 705-9596 or Freddougmemorialpark@gmail.com.
Related links:
---
SABR member Matt Dennewitz launched an exciting new research resource this week. Here's more from Matt at Medium.com:
Today, I'm happy to share with you a more permanent home for Sabermetric research on the web. This archive is called, simply enough, Saber Archive. The site is now available to the public, in beta.

About a year ago, I was talking with a few friends who make their living off the game. Now, to them, I'm a friendly outsider looking in; a passionate hobbyist. But, one mutual complaint shared time and time again and was the inability to dig up or discover research needed for a piece, a paper, or whatever we were talking about at the time. Too often, research had gone missing — sites were never optimized for searchability or had disappeared entirely, sometimes years ago. In many cases, these, too, were hobbyists or professionals posting research to a much smaller community than today's with less technology at their disposal. The Cambrian explosion of writing platforms means that impermanence is seemingly becoming less of a problem, but issues in content surfacing and organization remain.

Saber Archive is built to solve the problems of transience and search-blindness in web-based Sabermetric publishing. It was engineered to index and make searchable both content from around the web (e.g., a Fangraphs article on pitcher injuries) and from portable document formats like PDFs, Powerpoint presentations, and Office/OpenOffice (e.g., research papers or presentations given at a SABR meeting). Documents added to the archive are classified with any number of topics relevant to the piece. The archive is community-powered, so anyone may contribute. The most important research, referred to as "Best Of", is also driven by the community, and is spotlighted in a section of its own.

The site is now open for everyone. Being a community-powered archive, it needs users like you to fill it with the best research from the history of baseball. Contribute away, and help Saber Archive preserve Sabermetrics' rich history.
To view the Saber Archive, visit SaberArchive.com.
---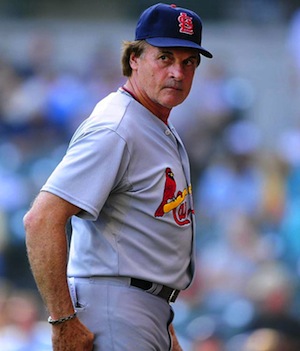 Five new biographies were posted as part of the SABR Baseball Biography Project, which brings us to a total of 2,813 published biographies. Here are the new bios:
All new biographies can be found here: http://sabr.org/bioproj/recent
You can find the SABR BioProject at SABR.org/BioProject.
1964 St. Louis Cardinals bios now online: By 1964, the storied St. Louis Cardinals had gone 17 years without so much as a pennant. Things began to turn around in 1953, when August A. Busch Jr. bought the team and famously asked where all the black players were. Under the leadership of men like Bing Devine and Johnny Keane, the Cardinals began signing talented players regardless of color, and slowly their star started to rise again. Drama and Pride in the Gateway City: The 1964 St. Louis Cardinals, edited by John Harry Stahl and Bill Nowlin and published as part of SABR's "Memorable Teams" series with the University of Nebraska Press, commemorates the team that Devine built, the 1964 team that prevailed in one of the tightest three-way pennant races of all time and then went on to win the World Series, beating the New York Yankees in the full seven games. All the players, executives, coaches, and broadcasters from that special Redbirds team come alive in these pages — from Bob Gibson to Curt Flood, from Lou Brock to Ernie Broglio, from Harry Caray to Bob Uecker — along with the dramatic events that made the 1964 Cardinals such a memorable club in a memorable year. The SABR BioProject biographies that appeared in that book can now be read online at: http://sabr.org/category/completed-book-projects/1964-st-louis-cardinals.
Bios on more than just ballplayers: The ambitious goal of the SABR Baseball Biography Project is to publish a full-life biography of every major league player in history. But SABR members write about a lot more than just ballplayers. In addition, we have pages for Ballparks, Broadcasters, Executives, Games, Managers, Scouts, Spouses, Umpires and a lot more on the BioProject website. You can browse all of these categories at http://sabr.org/bioproj/browse. So if you've ever thought, "Hey, that person (or ballpark) should get the full BioProject treatment" — write the story and we'll publish it!
Get involved! If you'd like to help contribute to the SABR BioProject, visit our BioProject Resources page or read the FAQs section to get started. We're also looking to expand the BioProject to include all "encyclopedic" articles on baseball-related subjects from past SABR publications or committee newsletters. If you come across an article you think should be included in the SABR "baseball repository" at the BioProject, send a copy or link to markarmour04@gmail.com or jpomrenke@sabr.org.
---
Want to write about the Wizard of Oz, the Big Hurt or Doctor K? SABR is looking for your help!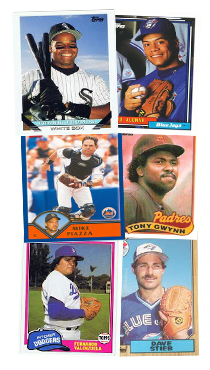 SABR Director Emily Hawks is spearheading an effort to write SABR biographies on baseball stars from the 1980s and '90s as part of the Baseball Biography Project.
You can write about your favorite players from the final seasons of the 20th century: Ozzie Smith, Frank Thomas, Dwight Gooden, Fernando Valenzuela, Mike Schmidt, Darryl Strawberry, Tony Gwynn, Mike Piazza, Roberto Alomar, or many more.
Or write about the memorable figures who helped make that era special: Tom Browning, Dave Stieb, Karl "Tuffy" Rhodes, the San Diego Chicken, or some 6-foot-6 minor league outfielder for the Birmingham Barons.
Your subject can be anyone who played in the major leagues; any manager, executive, umpire, scout, or broadcaster; or anyone else who had an impact on the game. To see a list of which baseball biographies have already been published or assigned, visit SABR.org/BioProject. (Please note: SABR biographies are assigned on a first-come, first-serve basis.)
High school or college students can also use the BioProject as an opportunity to write a research paper on a particular player and use their SABR bio as a published clip. Your paper would go through the full BioProject editing process and should conform to SABR's formatting and style guidelines.
Writing a biography for the BioProject is an easy way to get involved as a SABR member. Find out how by visiting our BioProject Resources page or reading the FAQs section.
If you are already a SABR member, you are fully qualified to participate in the Biography Project. (If you're not yet a SABR member, click here to join. Any baseball fan can sign up for a SABR membership.) Some of our writers are seasoned pros, but many are first-timers. We can work with you to help you turn your research into a worthy biography. Most authors enjoy the process and come back to write another one.
Sign up for a SABR biography today! To learn more, contact SABR Director Emily Hawks at emilyhawks@gmail.com or BioProject Director Mark Armour at markarmour04@gmail.com.
---
SABR member Stew Thornley is editing an anthology on the Polo Grounds that will include a section for fan memories.
Fans with memories of the Polo Grounds are invited to submit them to stew@stewthornley.net. The memories can be as short as a paragraph
or as long as center field at the New York Giants' historic ballpark.
For more information, contact Stew Thornley.
---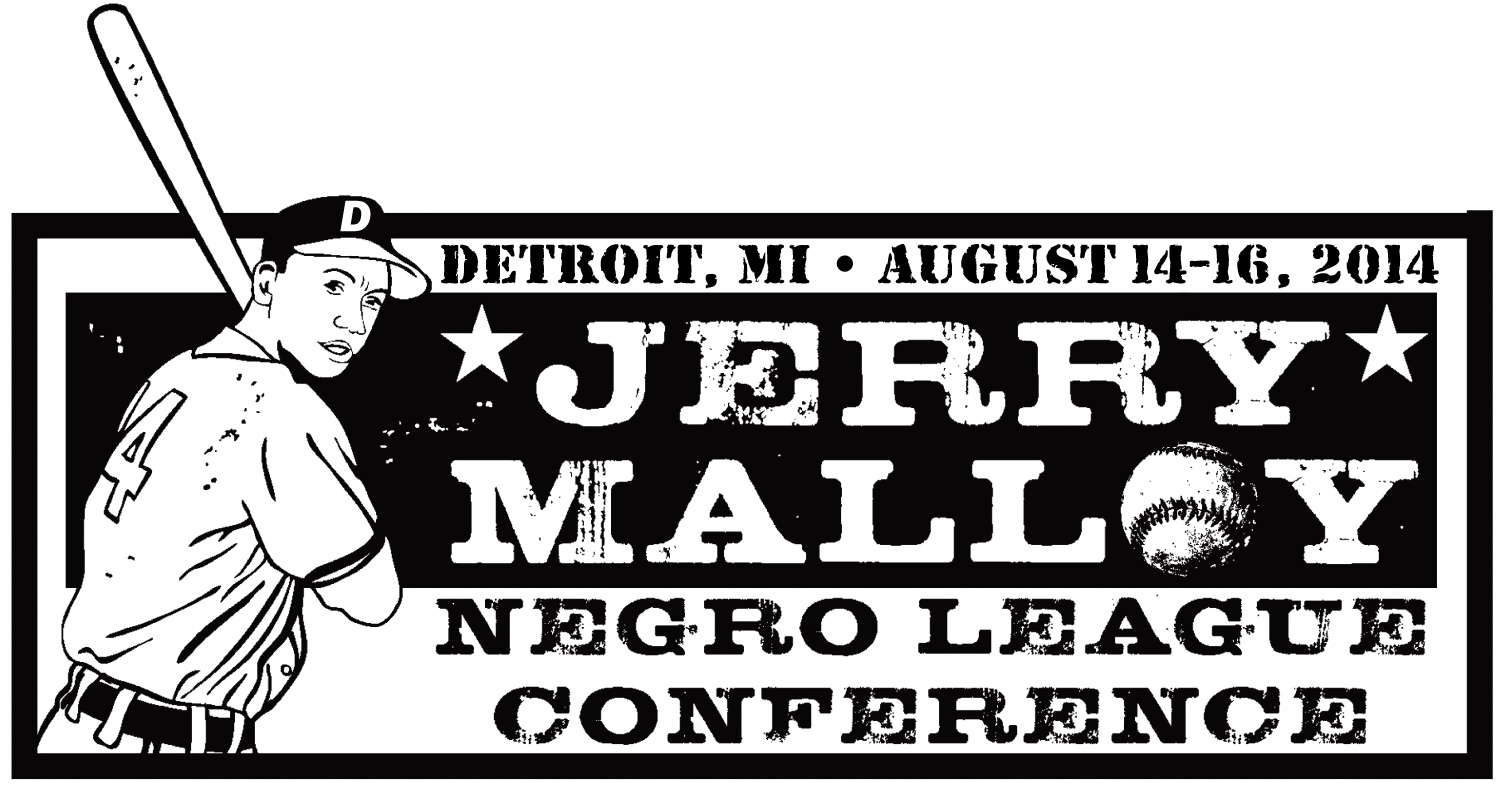 The 2014 Jerry Malloy Negro League Conference will be held August 14-16, 2014, at the Marriott Courtyard Downtown (333 E. Jefferson Avenue) in Detroit, Michigan. The conference is open to all baseball, history and sports fans of all ages.
The conference theme is "Turkey Stearnes and Black Baseball in Michigan." Black baseball has a long history in Michigan, especially centered in the Motor City. Among the original entrants to the Negro National League in 1920 was Tenny Blount's Detroit Stars, managed by Pete Hill and anchored by Big Bill Gatewood on the mound. The Detroit Wolves and Motor City Giants also played in Mack Park and Hamtramck stadium. In addition to the well-known Turkey Stearnes other star players included catcher Bruce Petway, the speedy Jimmie Lyons and the powerful Edgar Wesley.
The 17th annual Jerry Malloy Negro League Conference will celebrate this rich baseball history. In addition to two days of research presentations and player/author panels, attendees will also enjoy special presentations about local parks as well as a Tigers game against the Seattle Mariners.
To learn more, visit SABR.org/malloy.
---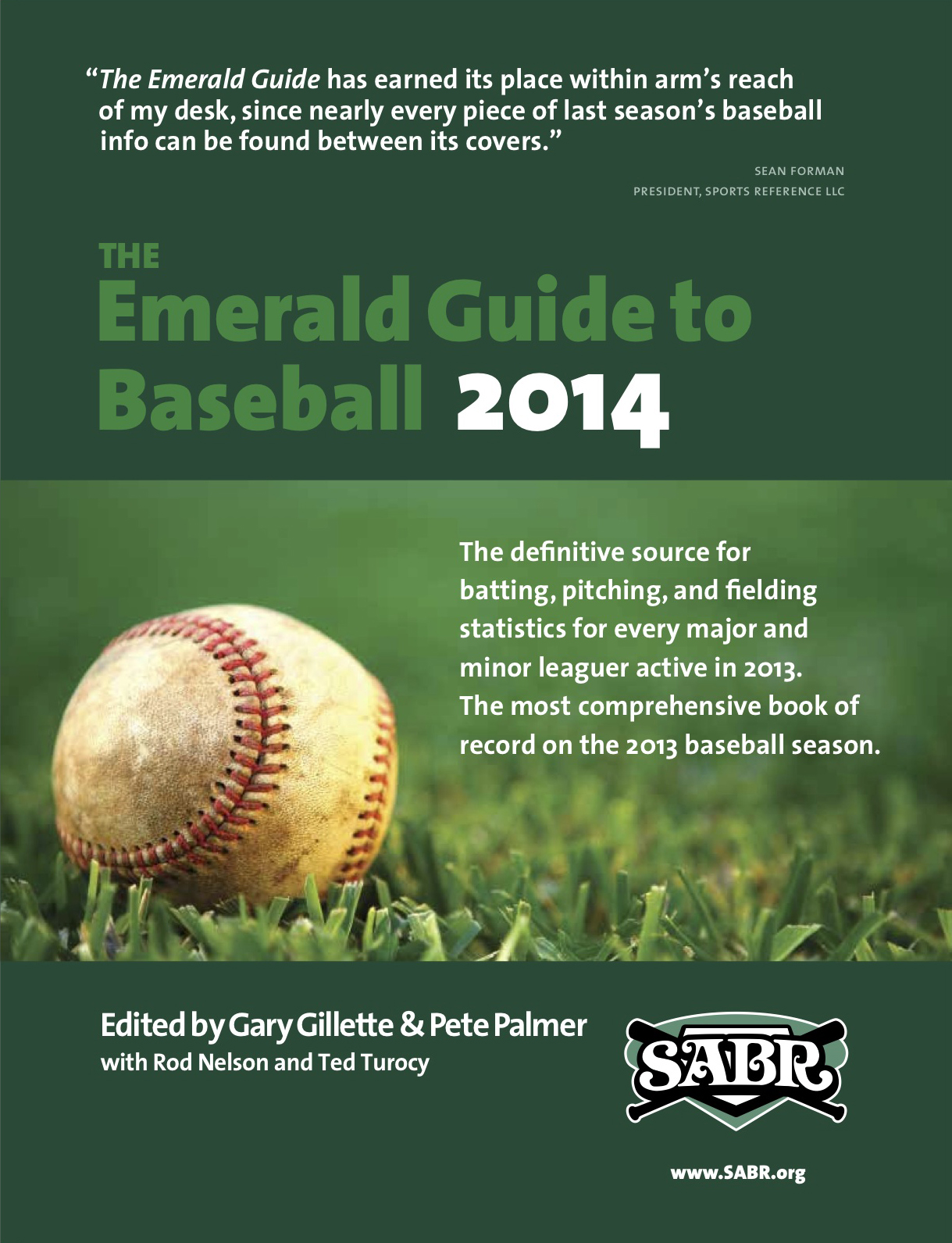 The Emerald Guide to Baseball, edited by Gary Gillette and Pete Palmer with Rod Nelson and Ted Turocy, is the most comprehensive record of the previous baseball season.
Historically, the primary purpose of annual baseball guides has been the publication of the official league standings plus the official team and individual statistics for both Major League Baseball and Minor League Baseball. Our new Emerald Guide follows faithfully in that tradition, containing the official batting, pitching, and fielding statistics for every team and every player in the Major Leagues plus extensive lists of league leaders.
The Emerald Guide to Baseball is our attempt to fill the gap in the historical record created by the recent demise of The Sporting News Baseball Guide. First published in 1942, The Sporting News Guide was truly the annual book of record for our National Pastime. It is our great privilege to document for posterity a slice of recent baseball history in our new book.
The 2014 edition of the Emerald Guide runs more than 600 pages and covers the 2013 season; it also includes a 2014 Major League Season Preview with Franchise Directories, Schedules, Spring Training Rosters, Minor League Affiliates, Broadcasting Information, and Career Leaders in 26 Categories for All Major League Teams.
The Emerald Guide is available in a free downloadable PDF format and a print-on-demand softcover edition can be purchased for $35.60 at Lulu.com.
To learn more about other SABR research resources, visit SABR.org/research.
---
We've heard your feedback: Some of you have said you look forward to "This Week in SABR" every Friday, but sometimes there are just too many compelling articles and announcements to read every week. We're not complaining — hey, keep up the great work! — but we know the feeling. So in an effort to make the length of this newsletter more manageable to read, we'll summarize some of the repeating/recurring announcements in a special "In Case You Missed It (ICYMI)" section of "This Week in SABR".
Here are some major headlines from recent weeks that we don't want you to miss:
All previous editions of This Week in SABR can be found here: http://sabr.org/content/this-week-in-sabr-archives.
---
We'd like to welcome all of our new SABR members who have joined this week. You can find all Members-Only resources at members.sabr.org and the New Member Handbook can be downloaded here.
Please give these new members a warm welcome and help them make the most of their membership by giving them the opportunity to get involved in their local chapter or a research committee.
| Name | Hometown | | | Name | Hometown |
| --- | --- | --- | --- | --- | --- |
| Martin Bayless | Farmington, NM | | | Robert Nold | St. Petersburg, FL |
| Mike Cackowski | Wickliffe, OH | | | Bryce Postolka | Sagamore Hills, OH |
| Matthew Cirba | Archbald, PA | | | Tim Solliday | Chalfont, PA |
| David Hammer | Dallas, TX | | | Kristen Stodola | Oak Creek, WI |
| Christi Heye | Dallas, TX | | | John Sutter | Mundelein, IL |
| Steven Kuehl | Plymouth, WI | | | Anthony Tortorice | Long Beach, CA |
| Eric Moore | Charlotte, NC | | | Edmund Viar | N. Chesterfield, VA |
| F. Nappi | Oceanside, NY | | | Evan Weaver | Cincinnati, OH |
| Terry Netos | Alexandria, VA | | | | |
---
Here are the new SABR research committee newsletters published this week:
Find all SABR research committee newsletters at SABR.org/research.
---
Here are the new chapter meeting recaps published this week:
Visit SABR.org/chapters for more information on SABR regional chapters.
---
Here is a list of upcoming SABR events:
All SABR meetings and events are open to the public. Feel free to bring a baseball-loving friend … and make many new ones! Check out the SABR Events Calendar at SABR.org/events.
---
Here are some recent articles published by and about SABR members:
Read these articles and more at SABR.org/latest.
---
This Week in SABR is compiled by Jacob Pomrenke. If you would like us to include an upcoming event, article or any other information in "This Week in SABR," e-mail jpomrenke@sabr.org.
Are you receiving our e-mails? "This Week in SABR" goes out by e-mail to all members on Friday afternoons. If they're not showing up, try adding "sabr.notes@sabr.org" to your contact list to ensure they show up in your inbox (and not the spam folder.)
---
Originally published: May 2, 2014. Last Updated: April 3, 2020.
https://sabr.org/wp-content/uploads/2020/03/research-collection4_350x300.jpg
300
350
jpomrenke
/wp-content/uploads/2020/02/sabr_logo.png
jpomrenke
2014-05-02 14:52:06
2020-04-03 14:39:36
This Week in SABR: May 2, 2014