SABR 50 at 50: Baseball Trivia (Answer Key)
SABR has featured a trivia contest as part of its annual convention since at least 1982. Further considering the hundreds of contests that have taken place at our local chapter events, it is fair to say that SABR and trivia have gone hand in hand throughout our history. We steadfastly maintain that there is nothing trivial about baseball trivia.
As part of the SABR 50 at 50 project to help celebrate our Golden Anniversary, it is appropriate that we present our 50 greatest baseball trivia questions. We asked many of SABR's best trivia stalwarts to offer questions, and then asked them all to vote on the nominees to narrow it down to 50. Like all great trivia tests, the questions range in difficulty from easy to very hard.
We invite you to test your own mastery of these questions. Once you are finished, you can click the link below and read the answers. We are interested in hearing how you did, but we also would love to hear your own suggestions for great trivia questions we might have missed. Put on your thinking caps and good luck!
Click here to go back to the trivia questions.
— Compiled by D. Bruce Brown

---
1: Who broke up at least 81 no-hitters with a home run?

A: Rickey Henderson
By virtue of his 81 leadoff home runs, which occurred when the opposing pitcher had clearly not yet allowed a hit.

2: Who is the only player in history to hit a walk-off-inside-the-park grand slam home run?

A: Roberto Clemente
Clemente's grand slam was hit on July 25, 1956, off Cubs pitcher Jim Brosnan.

3: Who are the only two players to win: a.) League MVP b.) World Series MVP and c.) All-Star Game MVP?

A: Brooks Robinson and Frank Robinson
Brooks: 1964 AL MVP, 1970 WS MVP & 1966 ASG MVP
Frank: 1966 AL MVP, 1966 WS MVP & 1971 ASG MVP

4: Which pitcher started the All-Star Game then played only one MLB game the rest of his career?

A: J.R. Richard
The Astros fireballer started the 1980 All-Star Game for the National League before suffering a career-ending stroke soon afterward.

5: Who is the only player to play for all four original expansion franchises and ONLY those franchises?

A: Nolan Ryan
Ryan pitched for the Angels and Rangers (who entered the AL in 1961 as expansion franchises) and Mets and Astros (who began play in 1962 in the NL).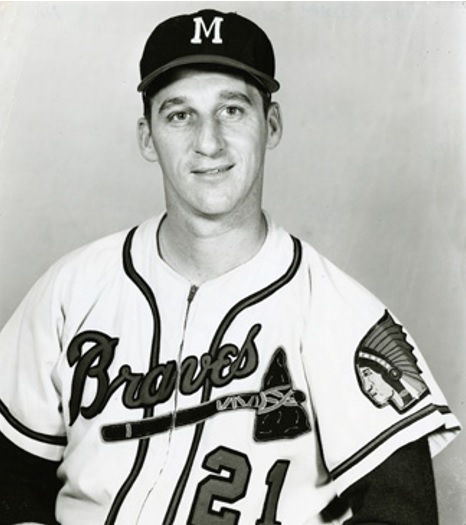 6: What 300-game winner accumulated the same number of hits at the plate as he did wins on the mound?

A: Warren Spahn
Spahn amassed 363 victories and 363 base hits in his 21-year career, split proportionately among the three teams he played for: Braves (356 wins and 356 hits); Mets (4 and 4) and Giants (3 and 3). He also matched wins and hits in his postseason appearances (4 and 4).
7: What pitcher threw 14 consecutive scoreless innings in All-Star competition?

A: Juan Marichal
Marichal's scoreless streak began with the 1964 All-Star Game and continued to 1971. He allowed just 2 runs in 18 innings pitched over eight All-Star appearances.
8: Who was the first player to reach 100 career home runs?

A: Harry Stovey
Stovey reached the 100-HR mark in 1890.

9: The 1927 Pirates may be best remembered for being swept by the Yankees in the World Series. However, the Pirates had two Hall of Fame players on their World Series roster who didn't play a single game in the series. Name these two benchwarmers.

A: Kiki Cuyler and Joe Cronin
Cuyler was controversially benched for the World Series; Cronin was 20 years old and in the second year of his Hall of Fame career.

10: Who is the only player who has appeared in a World Series game at both Wrigley Field and Comiskey Park in Chicago?

A: Babe Ruth
Ruth's Red Sox defeated the Cubs in 1918, when World Series home games were held at the larger Comiskey Park. More famously, Ruth and the Yankees played the Cubs at Wrigley Field in the 1932 World Series.

11: What four modern MLB clubs were originally in the American Association?

A: Dodgers, Pirates, Reds and Cardinals
After the American Association folded, these clubs moved over to the National League in the 1890s and have played there ever since.

12: What 7 men in uniform for the 1993 World Series were, during their career, named World Series MVP?

A: Johnny Podres (1955), Gene Tenace (1972), Dave Stewart (1989), Jack Morris (1991), Pat Borders (1992), Paul Molitor (1993), Curt Schilling (2001)
Podres was the Phillies' pitching coach and Tenace was the Blue Jays' bench coach in 1993. The rest were active players.

13: Walter Johnson beat Jack Bentley in the final game of the 1924 World Series. What's the other thing that ties them together?

A: In 1923 Jack Bentley hit .427 (OPS 1.019) as a pitcher, which is the NL season record for a pitcher and in 1925, Walter Johnson hit .433 (OPS of 1.033) as a pitcher which is the AL season record.
Johnson finally won his first World Series after nearly two decades as a star in Washington.

14: Who was the first African American player inducted into the Hall of Fame who had not played in the Negro Leagues?

A: Bob Gibson
Bob Gibson was inducted into the Hall of Fame in 1981. Unlike Willie Mays, Hank Aaron, Ernie Banks, and other Black Hall of Famers who made their MLB debuts in the 1940s or 1950s, the Cardinals' pitching legend did not get his start in professional baseball with a Negro League club.
15: What Hall of Famer was the first St. Louis Browns player to hit two home runs in a game?

A: Branch Rickey
Rickey (later inducted to the Hall of Fame as an executive) hit two home runs against the New York Highlanders on August 6, 1906.

16: Which five Hall of Famers each played for only one manager who was also a Hall of Famer during their entire major league careers?

A: Don Drysdale, Sandy Koufax, Ross Youngs, Harry Wright & Walter Alston
Drysdale's and Koufax's manager was Walter Alston.
Alston's manager was Frankie Frisch. Youngs's manager was John McGraw. Wright's manager was himself.

*This question omitted Ross Youngs in its original form and has now been corrected.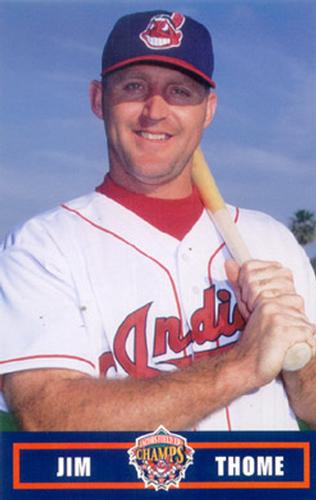 17: Of the sluggers with more than 600 career home runs, who is the only one to never win an MVP award?

A: Jim Thome
Thome's highest MVP finish was a 4th place for the 2003 Phillies.
18: Who won a Gold Glove Award despite only handling 17 chances all season?

A: Bobby Shantz
The Yankees pitcher won a Gold Glove Award in 1960 with just 17 chances accepted.
19: Who were the batting leaders in the only year when both leagues' champions each had batting averages of .325 or lower?

A: Pete Runnels and Dick Groat
In 1960, Runnels of the Boston Red Sox led the AL at .320 and Groat of the Pittsburgh Pirates topped the NL at .325.
20: Which country produces more major-leaguers per capita than any other country in the world?

A: Curaçao
Curaçao has 36.56 MLB players per 1,000,000 population — including Andruw Jones, Andrelton Simmons, and Ozzie Albies.
21: What team besides the 1971 Orioles had four 20-game winners in a season?

A: 1920 Chicago White Sox
Red Faber (23-13), Lefty Williams (22-14), Eddie Cicotte (21-10), and Dickey Kerr (21-9) all reached the milestone in 1920 for the scandal-ridden White Sox.
22: Of the 16 franchises of the modern two-league era, which one has never won more than 100 games during a regular season?

A: Chicago White Sox
The White Sox won exactly 100 games in 1917 and have never recorded more than 99 since (through 2020).
23: Which three Hall of Fame members have law degrees and have managed the St. Louis Cardinals?

A: Miller Huggins, Branch Rickey, Tony La Russa
Huggins managed the Cardinals from 1913-1917 and earned his law degree from the University of Cincinnati, Rickey (1919-25) from the University of Michigan, and La Russa (1996-2011) from Florida State University.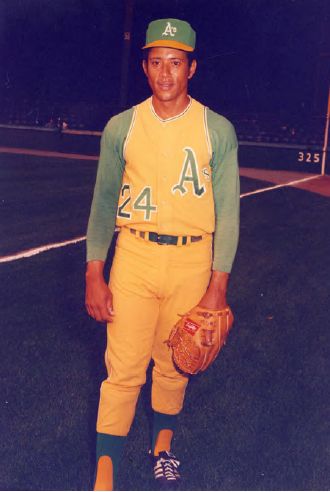 24: What unusual feat do Elmer Valo, Ron Fairly, Don Mincher and Diego Segui share in common?

A: Each played for 3 teams in those teams' first years in their new cities.
Valo played for the 1955 A's in Kansas City, the 1958 Dodgers in Los Angeles, and the 1961 Twins in Minnesota. Fairly played for the 1958 Dodgers in L.A., the 1969 Expos in Montreal, and the 1977 Blue Jays in Toronto. Mincher played for the 1961 Twins, the 1969 Pilots in Seattle, and the 1972 Rangers in Texas. Segui played for the 1968 A's in Oakland, the 1969 Pilots, and the 1977 Mariners in Seattle.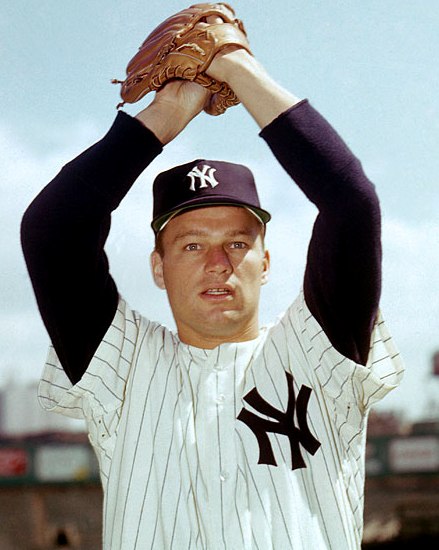 25: Which player, over the course of his career, played with five different teammates who either had already, or would in the future, win two consecutive MVP awards in four different decades?

A: Jim Bouton
Bouton was teammates with Yogi Berra (1954-55 MVPs), Mickey Mantle (1956-57), Roger Maris (1960-61), Joe Morgan (1975-76), and Dale Murphy (1982-83).
26: Which World Series MVPs were not on the teams they represented at the beginning of the season?

A: Donn Clendenon and Steve Pearce
Clendenon won a World Series MVP award with the 1969 New York Mets and Pearce won with the 2018 Boston Red Sox.

27: What four men played in the postseason in the 1950s, 1960s, and 1970s?

A: Willie Mays, Norm Cash, Stan Wiliams and Don McMahon
Mays: 1951, '54, '62 and '73 WS + 1971 NLCS
Cash: 1959 and '68 WS + 1972 ALCS
Williams: 1959 and '63 WS + 1970 ALCS
McMahon: 1957, '58 and '68 WS + 1971 NLCS
28: What player only swung the bat once in major-league play, yet retired with a 1.000 career batting average as an American Leaguer AND a 1.000 career batting average as a National Leaguer?

A: Esteban Yan
1st PA: HR on 1st pitch, June 4, 2000
2nd PA: Foul bunt on 1st pitch, sacrifice bunt on 2nd pitch, June 4, 2000
3rd PA: Takes 1st pitch for a ball, bunt single on 2nd pitch, June 30, 2003

29: Name the pitcher who holds the major league record for most career regular season wins without ever having a single regular season at-bat.

A: Ron Guidry
Guidry won 170 games for the New York Yankees from 1975 to 1988. He did have nine plate appearances in World Series play for the Yankees, but never recorded a hit.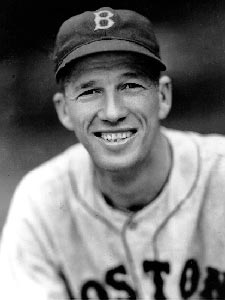 30: Who led his league in ERA more times than any other pitcher?

A: Lefty Grove
Grove led the American League in ERA nine times, including four seasons in a row from 1929-32 with the Philadelphia A's.

31: Who is the only player to be thrown out at home twice in the same All-Star game?

A: Phil Cavarretta
1944 All-Star Game at Forbes Field, Pittsburgh. Gunned down once by Stan Spence in the first inning and again by Bob Johnson in the fifth.
32: Name 3 baseball commissioners who served for fewer than 4 years.

A: Bart Giamatti, Fay Vincent, William Eckert
Eckert served as commissioner from 1965 to 1968. Giamatti was hired as commissioner in 1989 before his untimely death at the age of 51. Vincent served from 1989 to 1992. (Peter Ueberroth served exactly 4 years.)

33: Who was the only American League batting champ without a homer that season?

A: Rod Carew
The Twins star hit .318 in 1972. (Three National Leaguers also turned this trick: Wee Willie Keeler of the 1897 Baltimore Orioles with a .424 average, Ginger Beaumont of the 1902 Pittsburgh Pirates at .357, and Zack Wheat of the 1918 Brooklyn Robins at .335.)
34: What slugger's name is composed of 4 body parts?
A: Tony Armas
toe-knee-arm-ass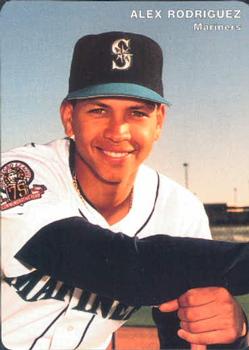 35: What four players have hit a home run as a teenager and after turning forty?

A: Ty Cobb, Rusty Staub, Gary Sheffield and Alex Rodriguez
No rhyme scheme available.
36: Who was the first batter to homer off a pitcher whose Cy Young Award came before the hitter was born?

A: Cameron Maybin / Roger Clemens
On August 18, 2007, Maybin — born April 4, 1987 — hit a home run off Clemens, who had won his first Cy Young Award in 1986.
37: Which is the only defunct major-league franchise to win 1,000 games?

A: The National League's Baltimore Orioles
Led by future Hall of Famers John McGraw, Hughie Jennings, and Wee Willie Keeler, the original Orioles went 1,133-1,049 (.519 winning percentage), capturing three National League pennants between 1882 and 1899.

38: Which player was directly involved in three of the four American League forfeits in the 1970s?

A: Rusty Torres
1 — The Washington Senators' final home game at RFK Stadum in 1971. (Torres started in RF for the Yankees.)
2 — Ten-Cent Beer Night in Cleveland in 1974. (Torres pinch-hit for Cleveland.)
3 — Disco Demolition Night in Chicago in 1979. Torres started in RF for the White Sox in the first game of the ill-fated doubleheader. The rioting between games rioting prompted Chicago to forfeit the nightcap to Detroit.
*This question omitted a fourth AL forfeit, by the Baltimore Orioles in 1977, in its original form. It has now been corrected.
39: Name the only modern-era Hall of Fame pitcher who, over a 3-year span, led his league in wins the first year, losses the second year, and wins again in the third?

A: Hal Newhouser, 1946-48
The Tigers lefty went 26-9 in 1946, 17-17 in 1947, and 21-12 in 1948. (Eddie Cicotte also did this from 1917-19 for the Chicago White Sox.)
40: Who is the only pitcher to surrender home runs to all three Alou brothers?

A: Ferguson Jenkins
Jesus Alou homered off the Cubs ace in 1967 and 1973, Felipe Alou in 1968, and Matty Alou in 1971.
41: Who is the only pitcher in MLB history with a perfect game, immaculate inning, and four-strikeout inning?

A: Felix Hernandez
The Seattle Mariners right-hander recorded an immaculate inning on June 17, 2008; a four-strikeout inning on June 3, 2010; and a perfect game on August 15, 2012.

42: Although he never played for a New York team, this man hit 86 career home runs in New York. Name him
.

A: Stan Musial
Among his 475 career home runs, Musial hit 49 of them at the Polo Grounds and 37 at Ebbets Field.
43: Who was the only Rookie of the Year Award winner to be a Seattle Pilot?

A: Lou Piniella
Piniella was with the Seattle Pilots in spring training 1969, but traded to the Kansas City Royals before the season began. He won the AL Rookie of the Year Award with the Royals after hitting .282 with 11 home runs.

44: What three pitchers have won a game as a teenager and after turning forty?
A: Herb Pennock, Bert Blyleven and Mike Morgan
45: Name the only four pitchers in the modern era to win 20 games in a season for three different teams.

A: Pete Alexander, Carl Mays, Gaylord Perry
Alexander: Phillies, Cubs, Cardinals
Mays: Red Sox, Yankees, Reds
Perry: Giants, Indians, Padres
Clemens: Red Sox, Blue Jays, Yankees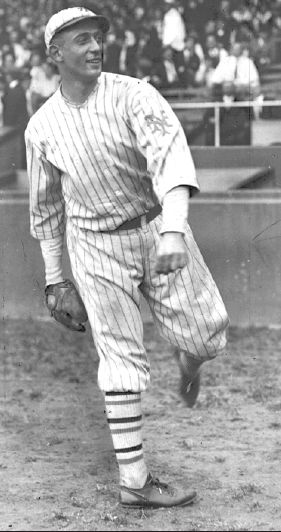 46: Who is the only pitcher to win a 1-0 World Series complete game twice?

A: Art Nehf
With the New York Giants, Nehf won the Series-deciding Game Eight in 1921 and Game Three in the 1923 fall classic, both against the Yankees.

47: Which pitcher won both bookend games surrounding the Phillies' 23-game losing streak in 1961?

A: John Buzhardt
In between Buzhardt's wins on July 28 and August 20, the Phillies lost a team-record 23 consecutive games.
48: Who is the only major-leaguer to hit a grand slam right-handed and left-handed in the same game?

A: Bill Mueller
On July 29, 2003, the Red Sox third baseman had a solo home run in the third inning, and grand slams in the seventh and eighth innings.
49: Which batter hit into the most triple plays in a career?

A: Brooks Robinson
The Orioles third baseman hit into four triple plays — in 1958, 1964, 1965, and 1967 — and also participated in three others as a fielder.
50: Who was the catcher for Phil Niekro's 200th career win?

A: Dale Murphy
The 23-year-old Murphy was behind the plate on May 1, 1979, for Niekro's milestone.