This Week in SABR: January 9, 2015

Welcome to "This Week in SABR!" Here's what we've been up to as of January 9, 2015:
---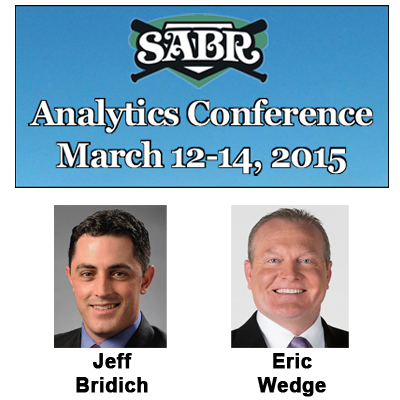 We're pleased to welcome more featured speakers for the fourth annual SABR Analytics Conference, which will be held March 12-14, 2015, at the Hyatt Regency Phoenix in downtown Phoenix, Arizona.
Conference registration is available now at the SABR Store. Click here to register. The conference is open to all baseball fans. Stay tuned as more featured speakers will be announced soon!
Jeff Bridich, Senior VP/General Manager, Colorado Rockies: Jeff is entering his first season as GM of the Rockies, succeeding Dan O'Dowd as the third GM in franchise history. He has spent 10 years in a leadership role within the Rockies' baseball operations department, most recently as Senior Director of Player Development since 2011. He joined the Rockies' front office in 2004 as Manager of Minor League Operations and operated as the Senior Director of Baseball Operations from 2006-11. Topps honored his department as the the Organization of the Year in 2013. Jeff came to Colorado after working in the Office of the Commissioner for Major League Baseball from 2001-04. He worked closely with each Major League team in Minor League contracts and transactions. He is a graduate of Harvard University.
Eric Wedge, Analyst, ESPN: Eric joined ESPN's "Baseball Tonight" as an analyst in 2014. He has managed 10 seasons in Major League Baseball, most recently with the Seattle Mariners from 2011-13. In 2007, he won the Manager of the Year award with the Cleveland Indians, leading the Tribe to a 96-66 record and first place in the American League Central Division. As a player, he helped lead Wichita State University to the 1989 College World Series championship and was a third-round draft pick with the Boston Red Sox that year. He played parts of four seasons in MLB with the Red Sox and Colorado Rockies.
They will join Larry Baer, President and CEO of the San Francisco Giants; Curt Schilling, ESPN analyst and former major league pitcher; Brian Kenny, MLB Network host; John Kruk, ESPN analyst and former major league first baseman; Jon "Boog" Sciambi, ESPN announcer; Karl Ravech, host of ESPN's "Baseball Tonight"; Len Kasper, Chicago Cubs broadcaster; Buster Olney, ESPN.com senior writer and author; Eduardo Perez, ESPN analyst and former major league first baseman; Steve Berthiaume, Arizona Diamondbacks broadcaster; Joe Block, Milwaukee Brewers broadcaster; Jim Callis, MLBPipeline.com senior writer; Jonathan Mayo, MLB.com senior writer; John Thorn, MLB Official Historian; Vince Gennaro, SABR President; Dick Cramer and Pete Palmer, sabermetrics pioneers; and John Dewan, owner of Baseball Info Solutions, as featured speakers at the 2015 SABR Analytics Conference.
Visit SABR.org/analytics/speakers for full biographies of our featured speakers. (Please note: All speakers are subject to change based on availability.)
SABR has a long and storied history with baseball statistical analysis, evidenced by the link between our name and sabermetrics. While SABR is a multi-faceted organization involved in virtually every aspect of baseball, we have taken a major step to re-connect with our beginnings by producing and hosting the fourth annual:
SABR Analytics Conference
March 12-14, 2015
Hyatt Regency Phoenix
Phoenix, Arizona
Once again, we're bringing together the top minds of the baseball analytic community under one roof to discuss, debate and share insightful ways to analyze and examine the great game of baseball.
The schedule will consist of a combination of Guest Speakers, Panels and Research Presentations — plus the unique Diamond Dollars Case Competition, in which undergraduate, graduate, and law school students from across the country analyze and present a real baseball operations decision.
Conference registration is available now at the SABR Store. Click here to register. The conference is open to all baseball fans. The early registration rate is $395 for SABR members and $495 for nonmembers, or $350 for currently enrolled high school or college students (includes one-year membership to SABR).
The 2015 SABR Analytics Conference will be held Thursday, March 12 through Saturday, March 14 at the Hyatt Regency Phoenix, 122 N. 2nd St., Phoenix, AZ 85004. Click here to book your hotel room at the special SABR group rate of $174/night (plus tax) for double occupancy. Or call (602) 252-1234 and mention that you're with the SABR Analytics Conference.
Check back soon at SABR.org/analytics as we announce more featured speakers, panels and presentations!
For complete coverage of last year's SABR Analytics Conference, visit SABR.org/analytics/2014.
Related links:
---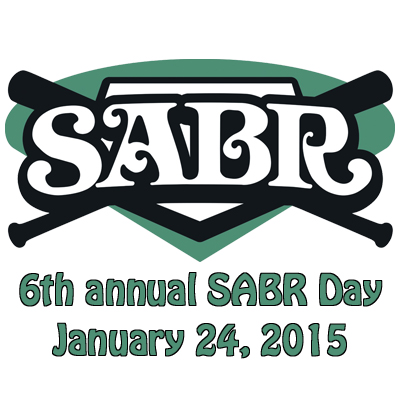 Just a reminder to all that the sixth annual SABR Day will be held Saturday, January 24, 2015. We're starting to compile details now on all 2015 SABR Day events at SABR.org/sabrday.
Click here for complete details on all events in our SABR Day map (or click here to view details on a spreadsheet).
SABR Day events are scheduled for Saturday, January 24 in the following cities:
Cincinnati, OH (Hoyt-Allen Chapter)
Cooperstown, NY (Cliff Kachline Chapter)
Dallas, TX (Banks-Bragan DFW Chapter)
Denver, CO (Rocky Mountain Chapter)

Des Moines, IA (Field of Dreams Chapter)
Fort Lauderdale, FL (South Florida Chapter)
Houston, TX (Larry Dierker Chapter)
Kansas City, MO (Monarchs Chapter)
Las Vegas, NV (Maddux Brothers-Las Vegas Chapter)
Little Rock, AR (Robinson-Kell Chapter)

Louisville, KY (Pee Wee Reese Chapter)

Middletown, CT (Smoky Joe Wood Chapter)
Minneapolis, MN (Halsey Hall Chapter/TwinsDaily.com)
Nashville, TN (Rice-Russell Chapter)
New Orleans, LA (Schott-Pelican Chapter)
New York, NY (Casey Stengel Chapter)
Philaelphia, PA (Connie Mack Chapter)
Phoenix, AZ (Flame Delhi Chapter)
Pittsburgh, PA (Forbes Field Chapter)
St. Louis, MO (Bob Broeg Chapter)
San Francisco, CA (Lefty O'Doul Chapter)
Seattle, WA (Northwest Chapter)
In addition, some chapters are holding their SABR Day meetings on a different day, due to venue or schedule availability. Click on a link below or see the Events Calendar for details on each of these meetings, as well:
Check back soon at SABR.org/sabrday for more information on a SABR Day meeting close to you. To add your SABR Day event to the calendar, please send details to jpomrenke@sabr.org.
Regional SABR meetings are open to all baseball fans and are usually free to attend, so bring a friend! Guest speakers often include current and former baseball players, managers, umpires, executives, scouts, writers and authors.
For a complete recap of last year's SABR Day activities, visit SABR.org/sabrday/2014.

---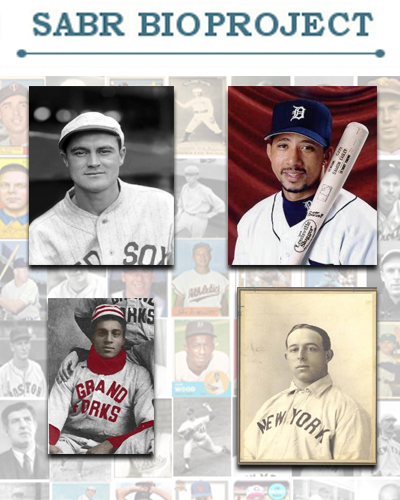 The SABR Baseball Biography Project has passed another milestone with its 3,000th published biography.
This week's batch of new SABR bios includes a diverse group of players that epitomizes what the BioProject is all about. We believe everyone in baseball has a story, and our goal is to tell those stories. The new bios include stories about:
Formed in 2002, the BioProject has been SABR's most ambitious and, perhaps, most productive research project. Led by Mark Armour, along with vice-chairs Jan Finkel, Len Levin, Warren Corbett, Bill Nowlin, Lyle Spatz, and Emily Hawks, the BioProject is an ongoing effort to produce comprehensive, peer-reviewed biographical articles on every person who ever played or managed in the major leagues, as well as other subjects significant to baseball history. It's a project that, we hope, will never end.
"The most gratifying thing about this project is the number of people who now rely on our biographies as source material," Armour said. "Our biographies show up in book bibliographies or acknowledgments fairly regularly, and our own bibliographies have helped researchers as well.
"I have often said that our project is only possible because of the incredible foundation laid by the Biographical Research Committee, Retrosheet, the Baseball Index, and several other projects big and small. And now, we have become part of the foundation ourselves."
More than 560 SABR members have contributed as authors for the BioProject, where you can read about anyone in baseball from A (Hank Aaron) to Z (Bob Zuk). Some of our favorite articles produced by the BioProject are of the "cup of coffee" players whose stories had never been told, such as Flame Delhi, the first major leaguer from Arizona. You can also read about Sadaharu Oh, Japan's legendary all-time home run leader, or stars from the All-American Girls Professional Baseball League, such as Sophie Kurys of the Racine Belles.
We've got hundreds of SABR biographies in progress, and we're adding more every week. We've even compiled some of them into books focusing on special teams or themes. More than two dozen BioProject books have been published so far, including our most recent team book on the 1935 Tigers, Detroit's first World Series champion. You can download many of them for free at SABR.org/ebooks or buy paperback editions at the SABR Bookstore.
You can also browse all of our biographies by category, to find bios of Hall of Famers or players from a specific team. In addition, we have pages for Broadcasters, Executives, Managers, Scouts, Spouses, Umpires and a lot more on the BioProject website at SABR.org/BioProject.
The BioProject has also spawned two successful offshoots in the SABR Baseball Ballparks Project, led by Scott Ferkovich, and the SABR Games Project, led by Greg Erion.
It's easy to get involved. Any SABR member is eligible to write for the BioProject, the Ballparks Project, or the Games Project. If you'd like to help contribute, visit our BioProject Resources page or read the FAQs section to get started. If you're not a SABR member, visit SABR.org/join to learn more or to sign up for an annual membership.
---
The Society for American Baseball Research is seeking Spring 2015 interns to work in our office in Phoenix, Arizona.
Please send a resume and cover letter in PDF form to mappleman@sabr.org or jpomrenke@sabr.org. The deadline has been extended to 5:00 p.m. MST Friday, January 16, 2015.
An internship with SABR will involve responsibilities across a variety of disciplines, possibly including:
Working on-site at a local SABR conference, such as the SABR Analytics Conference
Working with our Membership Director or Director of Operations on organizational duties, membership renewal drives, customer service
Working with our Web Editor to help publish and/or produce content for our website at SABR.org
Interested candidates should be able to demonstrate basic office-related computer skills. HTML knowledge is a plus.
A working knowledge of baseball — and an awareness of the game's general history and basic statistics — is required.
The internship is an educational opportunity that may count toward college credit, covering 15-20 hours per week (flexible schedule), at the SABR office in Phoenix, Arizona. The internship will be for a fixed period of time and is designed to provide the intern with skills and training that may be applicable to working in a nonprofit research environment or in other research-based organizations. No housing assistance will be provided.
---
The Baseball Writers Association of America elected three of baseball's top pitchers of the 1990s, along with a member of Major League Baseball's 3,000-hit club, to the National Baseball Hall of Fame in the Class of 2015.
According to BaseballHall.org, Randy Johnson (97.3%), Pedro Martinez (91.1%), and John Smoltz (82.9%) became the first trio of pitchers honored by the BBWAA in the same election. Each was on the ballot for the first time, which created a precedent with three first-ballot candidates elected in consecutive years, following that of Greg Maddux, Tom Glavine, and Frank Thomas in 2014. Craig Biggio (82.7%), who missed election last year by two votes, gained entry in this year's election in his third time on the ballot. They will be inducted July 26 as part of the Hall's Induction Weekend on July 24-27, 2015, in Cooperstown, New York.
Mike Piazza was the closest runner-up with 69.9% of the vote, followed by Jeff Bagwell and Tim Raines at just over 55%. To view complete voting results, visit baseballhall.org/hof/class-of-2015.
Related links:
---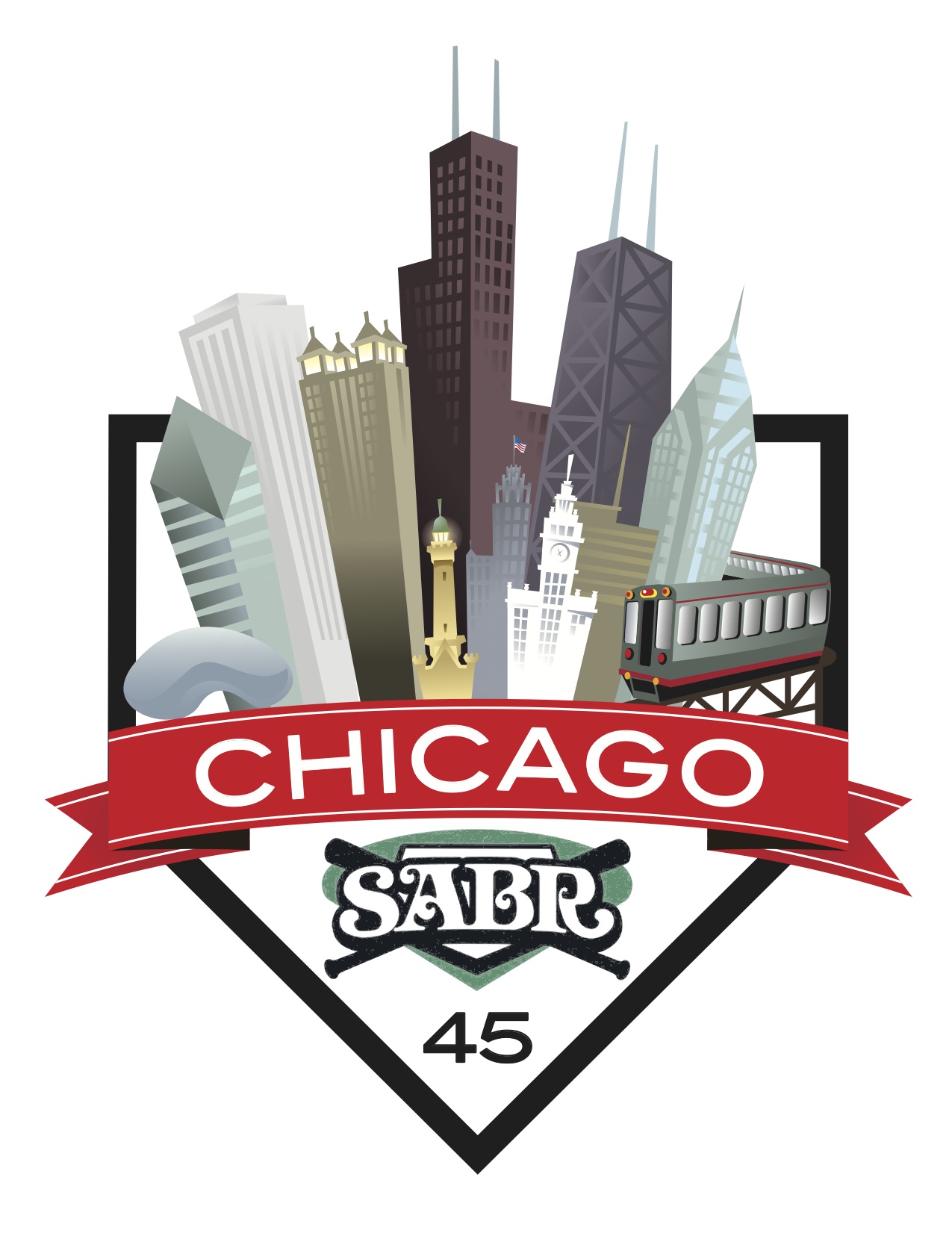 SABR invites all members to present their research findings to their colleagues attending SABR 45, the 2015 annual convention in Chicago.
Oral presentations are expected to last 20 minutes, followed by a five minute question-and-answer period. Posters will be presented, with the author on-hand to discuss the work, during a poster session of 90 or so minutes, and will probably remain on display throughout the convention.
Through on-site judging, the most highly-regarded presentations will receive the Doug Pappas Award for best oral presentation and the USA Today Sports Weekly Award for best poster presentation.
SABR 45 will be held June 24-28, 2015, at the Palmer House Hilton in Chicago. (Registration and hotel information will be available at SABR.org/convention beginning in mid-January.)
Click here for complete details on submission requirements.
Please note: If your abstract is accepted and you intend to make a research presentation, you must register to attend the SABR 45 convention. Registration details will be available at SABR.org/convention beginning in mid-January.
---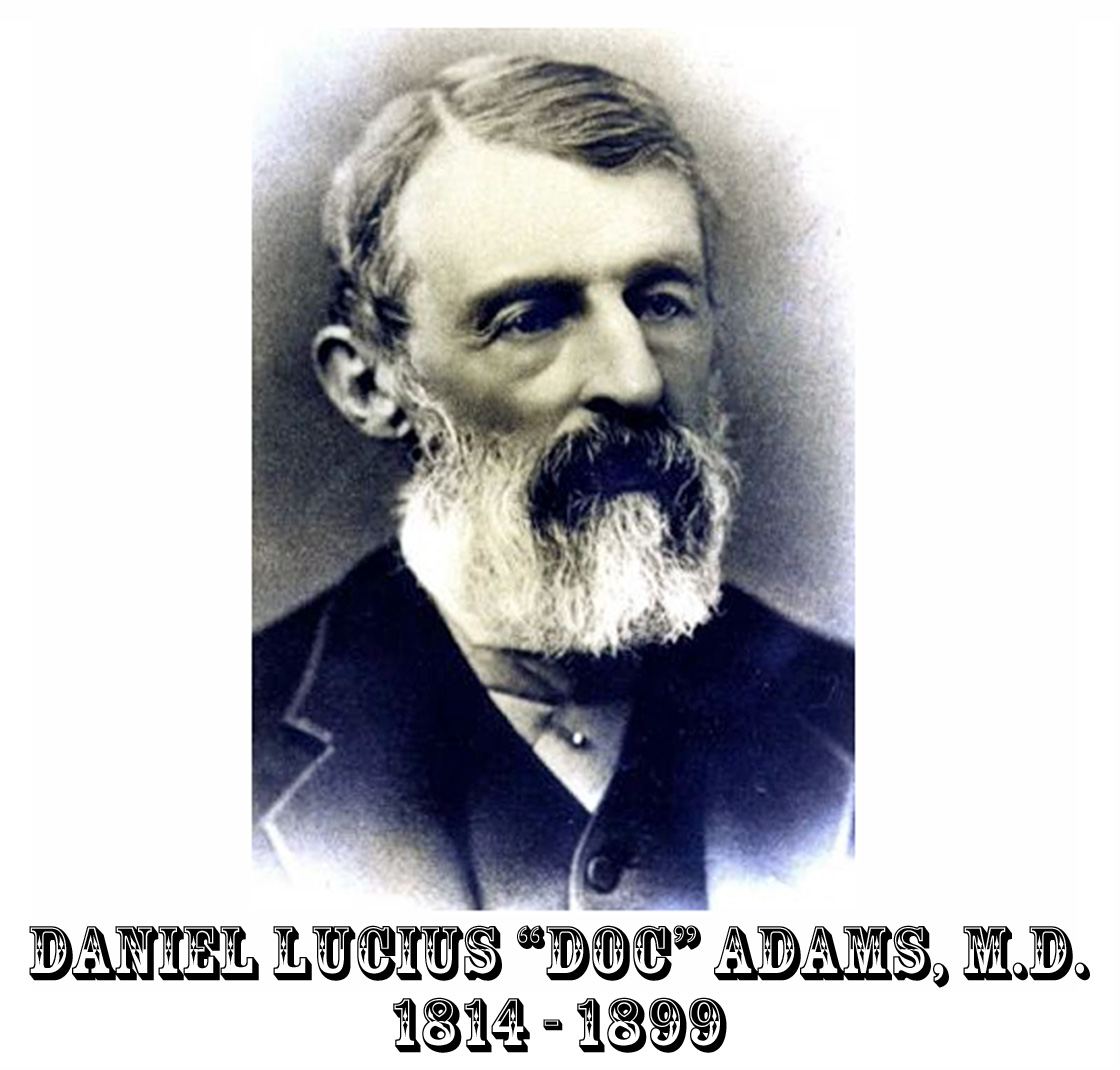 Happy New Year, everyone! Once again, it is time to begin the process of choosing our Overlooked 19th Century Baseball Legend for 2015.
Last year, Daniel Lucius "Doc" Adams joined previous winners Pete Browning (2009), Hall of Famer Deacon White (2010), Harry Stovey (2011), Bill Dahlen (2012), and Ross Barnes (2013) as SABR's Overlooked 19th Century Baseball Legends.
Once again, the Nineteenth Century Research Committee will select 10 individuals from 25 preliminary candidates to create the final ballot for the 2015 Overlooked Legend. The 10 finalists will be presented to the entire SABR community, giving all of SABR a chance to vote for our next Overlooked Legend.
The preliminary voting process, which we call the Overlooked Primary Election, will consist of each voter selecting 10 names from the ballot of 25. (If a voter doesn't select 10 names, the votes will not count in the final tally.) The top 10 will be presented to the SABR membership for a vote in May 2015, and the winner will be announced at the SABR 45 convention in Chicago this summer.
Below is a PDF with the 25 candidates for 2015 and a brief explanation of their baseball accomplishments and/or contributions to our national pastime. You can download the PDF with biographies for the 25 candidates by clicking on the link below:
https://sabr.box.com/shared/static/ovt2hg2xl34ogeardszu.pdf
The voting in the Overlooked Primary Election began this week and will end on January 23, 2015. To vote in the Primary Election, you must be a member of the Nineteenth Century Committee. E-mail Project Chairman Adam Darowski to request a ballot.
The Overlooked 19th Century Baseball Legends Project Committee consists of Charles Faber, Ralph Peluso, Samuel Reich, Bob Gregory, Joe Williams, and myself. On behalf of the committee, thanks to all of the great researchers of the Nineteenth Century Committee and SABR. If not for our members, both past and present, the bios for this project could not have been compiled.
— Adam Darowski
---
The seventh annual Frederick Ivor-Campbell 19th Century Base Ball Conference will be held April 17-18, 2015, at the National Baseball Hall of Fame and Museum in Cooperstown, New York.
Registration form and schedule: Click here to download the 2015 conference registration form, program, and schedule. Registration is open to all SABR members and up to two non-SABR family members or friends (ages 18 or over.) Registration closes April 5, 2015, or when registration is announced "closed" due to space constraints.
Submit your research presentation abstract: To submit a proposed 25-minute research presentation on any aspect of 19th-century baseball, e-mail a 200- to 400-word abstract to Peter Mancuso (peterplus4@earthlink.net) before February 7, 2015.
The 2015 conference will be highlighted by a keynote address from baseball historian Jerrold Casway, along with a panel discussion, "Sporting News: Baseball in the 19th Century Press" with Jim Overmyer, Bob Tholkes, George Thompson, and John Thorn; a special presentation by James Brunson III ("Black Baseball: 1858-1900"); a Member Spotlight interview of Bob Bailey by Tom Simon; plus book signings, more research presentations, a welcome dinner, and more.
Registration is $70 per person (includes all conference sessions plus Saturday keynote luncheon), plus an additional $45 per person for the Friday welcome dinner. If you would like to add a guest for the Saturday keynote luncheon, it is $35 per person. For complete details, download the 2015 conference registration form.
For more information, visit SABR.org/ivor-campbell19c or contact Peter Mancuso at peterplus4@earthlink.net.
---
For those of you whose memberships expired recently, there's still a little time left to renew and be a part of the SABR community again in 2015. If you've already renewed, we thank you for your support and look forward to another exciting year ahead.
Renew now to receive the Spring 2015 edition of the Baseball Research Journal, plus discounts on registration to the 2015 SABR Analytics Conference and SABR 45 in Chicago, and a lot more! Please note: We MUST receive your dues by February 28, 2015, in order for you to receive the upcoming BRJ.
Here's how to renew: You can renew your membership for 1 year or 3 years online at the SABR Store; by phone at (602) 343-6450; or by mailing this downloadable PDF form and your payment to the SABR office at 4455 E. Camelback Road, Ste. D-140, Phoenix, AZ 85018.
Dues are the same as they have been in recent years: for this, you get two editions of the Baseball Research Journal, the expanded e-book edition of The National Pastime; 8-10 free e-books published by the SABR Digital Library; "This Week in SABR" every Friday; access to research resources such as Paper of Record (with complete archives of The Sporting News); discounts to all SABR conferences such as the National Convention (Chicago 2015), the SABR Analytics Conference, the Jerry Malloy Negro League Conference, and the Frederick Ivor-Campbell 19th Century Conference; discounts to MLB.TV; and much, much more.
We believe SABR has something for everyone, from the active researcher to someone passionate about baseball. We hope you'll invite your friends, colleagues and family members to join at store.sabr.org.
---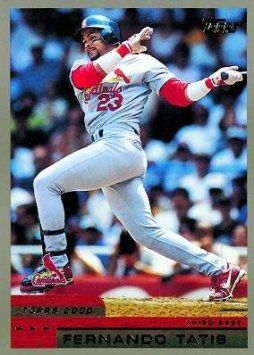 Four new game stories were posted this week as part of the SABR Games Project. Here are the new game stories:
The SABR Baseball Games Project was launched in January 2014 to research and write articles on major-league and Negro League regular, postseason, and All-Star Games. These game accounts will complement Retrosheet and Baseball-Reference box scores as well as BioProject essays on the players involved.
The articles are not intended to be mere play-by-play summaries, nor should they be first-person narratives. Rather the goal is to put each game in historical context — whether that history is of a particular player, team, season, or something even broader.
Visit the new Games Project website at SABR.org/gamesproject.
---
SABR Baseball Research Award, due 1/31/2015: The SABR Baseball Research Award (formerly the Sporting News-SABR Baseball Research Award) honors those whose outstanding research projects completed during the preceding calendar year have significantly expanded our knowledge or understanding of baseball. To submit a nomination for the 2015 awards, please contact Bill Felber at bfelber@att.net.
McFarland-SABR Baseball Research Award, due 2/15/2015: The McFarland-SABR Baseball Research Award honors the authors of the best articles on baseball history or biography completed or published during the preceding calendar year. To submit a nomination for the 2015 awards, please contact Len Levin at lenlevin5@hotmail.com.
Ron Gabriel Award, due 3/1/2015: The Ron Gabriel Award annually honors the author(s) of the best research, published or unpublished, on the subject of the Brooklyn Dodgers completed during the preceding calendar year. Eligible works include but are not limited to magazine and journal articles, previously unpublished chapters or articles in anthologies or other books with multiple authors, unpublished research papers, written versions of oral presentations, books, databases and websites. To submit a nomination for the 2015 awards, please contact Craig Murden at hncsports@optonline.net.
Please note: Only ONE entry per nomination will be considered (do not submit multiple nominations for the same award). For more information on SABR Awards, click here.
---
We've heard your feedback: Some of you have said you look forward to "This Week in SABR" every Friday, but sometimes there are just too many compelling articles and announcements to read every week. We're not complaining — hey, keep up the great work! — but we know the feeling. So in an effort to make the length of this newsletter more manageable to read, we'll summarize some of the repeating/recurring announcements in a special "In Case You Missed It (ICYMI)" section of "This Week in SABR".
Here are some major headlines from recent weeks that we don't want you to miss:
All previous editions of This Week in SABR can be found here: http://sabr.org/content/this-week-in-sabr-archives.
---
We'd like to welcome all of our new SABR members who have joined this week. You can find all Members-Only resources at members.sabr.org and the New Member Handbook can be downloaded here.
Please give these new members a warm welcome and help them make the most of their membership by giving them the opportunity to get involved in their local chapter or a research committee.
You can find contact information for any SABR member in the online membership directory (SABR.org/directory).
| Name | Hometown | | | Name | Hometown |
| --- | --- | --- | --- | --- | --- |
| William Bake | Ellicott City, MD | | | Mark Leiter | Amherst, NY |
| Robert Barnes | Geneva, IL | | | Steve Liddell | Appleton, WI |
| Christian Bodig | Redondo Beach, CA | | | Janice Little | Houston, TX |
| George Bounacos | Chantilly, VA | | | Joshua Long | Ann Arbor, MI |
| David Compton | Terre Haute, IN | | | Chris Lutkin | Dearborn, MI |
| Don Cox | Cary, NC | | | Brian McMullen | Toledo, OH |
| Collin Crooks | Fairview Park, OH | | | Matthew Nolan | Charleston, SC |
| Tom Friedland | Toronto, ON | | | Chris Papagiannis | Kalamazoo, MI |
| Joe Ginley | Cleveland, OH | | | Sean Pellerin | San Luis Obispo, CA |
| Jose Granado | Montgomery, TX | | | CJ Pentland | Delta, BC |
| Tim Hagerty | El Paso, TX | | | James Probst | Marion, IA |
| Alan Hampton | Vancouver, BC | | | Rick Rutledge | The Woodlands, TX |
| Jeff Hare | Honolulu, HI | | | Jeff Smith | San Jose, CA |
| Brent Hershey | Philadelphia, PA | | | Tom Steich | Edgewater, MD |
| Ralph Hickok | New Bedford, MA | | | Larry Steward | Indianapolis, IN |
| Le Hinton | Lancaster, PA | | | Clark Thompson | Bangor, ME |
| Bill Hoynes | Poughkeepsie, NY | | | Bob Turton | Brooklyn, NY |
| Matt Iacono | New York, NY | | | Daniel Winkler | Broadview Heights, OH |
| Sean Kane | Guelph, ON | | | | |
In addition, please welcome our new Student Group Affiliate Members from Tabor Academy (adviser: Thomas Jaillet) in Marion, MA:
| Name | | | Name |
| --- | --- | --- | --- |
| Kenneth Ackerman | | | Drew Jones |
| Alix Bersanii | | | Hayden Kilpatrick |
| Jesse Bunting | | | William Knight |
| Dominic Carlozzi | | | Jake Mario |
| Chandler Estep | | | Luke McCollester |
| David Fries | | | Paul Mitchell |
| John Heavey | | | Peter Poulin |
Teachers, click here to learn more about signing up your group/class for a SABR Student Group Affiliate Membership.
---
Here are the new SABR research committee newsletters published this week:
Biographical Research: November/December 2014
Deadball Era: With the continued growth of "The Inside Game" committee newsletter, edited by Bill Lamb, we would like your feedback. To follow is a ten-question survey on your impressions of "The Inside Game." It can be found at: https://www.surveymonkey.com/s/275PFNC. Thank you for your time and insights.
Find all SABR research committee newsletters at SABR.org/research.
---
There were no new regional chapter updates published this week.
Visit SABR.org/chapters for more information on SABR regional chapters.
---
Here is a list of upcoming SABR events:
All SABR meetings and events are open to the public. Feel free to bring a baseball-loving friend … and make many new ones! Check out the SABR Events Calendar at SABR.org/events.
---
Here are some recent articles published by and about SABR members:
Read these articles and more at SABR.org/latest.
---
This Week in SABR is compiled by Jacob Pomrenke. If you would like us to include an upcoming event, article or any other information in "This Week in SABR," e-mail jpomrenke@sabr.org.
Have trouble reading this e-mail? Click here to view this week's newsletter on the web.
Are you receiving our e-mails? "This Week in SABR" goes out by e-mail to all members on Friday afternoons. If they're not showing up, try adding "sabr.notes@sabr.org" to your contact list to ensure they show up in your inbox (and not the spam folder.)
---
Originally published: January 9, 2015. Last Updated: April 3, 2020.
https://sabr.org/wp-content/uploads/2020/03/research-collection4_350x300.jpg
300
350
jpomrenke
/wp-content/uploads/2020/02/sabr_logo.png
jpomrenke
2015-01-09 13:00:00
2020-04-03 14:39:15
This Week in SABR: January 9, 2015