This Week in SABR: July 18, 2014

Welcome to "This Week in SABR!" Here's what we've been up to as of July 18, 2014:
---
If you're planning to join us in Houston for SABR 44, there's just three days left to register online at SABR.org/convention. Online registration will close at 11:59 p.m. EDT on Monday, July 21.
However, you can still register on-site for the 2014 SABR Convention at the single-day rate of $79 per day or for the full conference rate of $199 (SABR members) or $249 (non-members) beginning at noon on Wednesday, July 30 at the Royal Sonesta Houston.
SABR 44 will be held July 30-August 3, 2014, at the Royal Sonesta hotel, 2222 W Loop S Fwy., Houston, TX 77027, in the heart of the Galleria, just minutes from downtown and Minute Maid Park.
For more information on SABR 44, including a list of speakers and a detailed schedule, visit SABR.org/convention.
---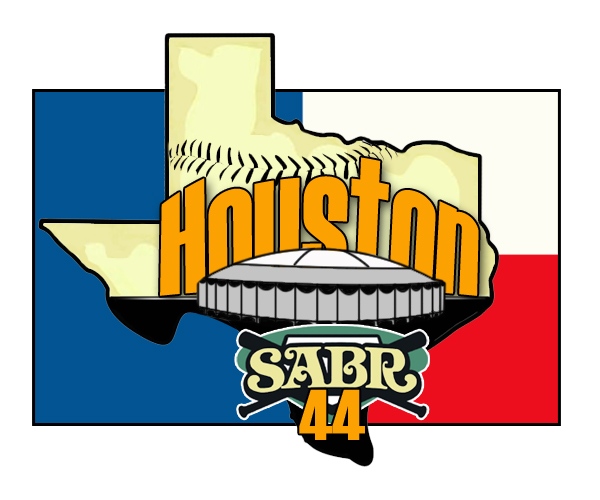 Even if you can't make it for the entire SABR 44 convention, single-day registration for SABR 44 is available for $79 per day. Single-day rates are available for Thursday, July 31; Friday, August 1; and/or Saturday, August 2. The rate includes admission to all convention panels, research presentations, and committee meetings at the Royal Sonesta Houston (it does not include optional/off-site events such as the Sugar Land Skeeters game, the Awards Luncheon, or the Houston Astros game and pregame ballpark sessions; those tickets must be purchased separately.)
Single-day rates also will be available on-site at the Royal Sonesta Houston beginning Wednesday, July 30. The daily rate can be purchased during normal registration hours via cash, check, or credit card (sorry, no American Express accepted.)
---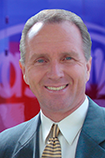 We are pleased to welcome Astros broadcaster and former catcher Alan Ashby to the SABR 44 Astros Player Panel, part of the exclusive SABR 44 ballpark sessions at Minute Maid Park.
This panel, scheduled for 2:30 p.m. on Saturday, August 2 in the Champions Pavilion at Minute Maid Park, will bring together Houston Astros players to talk about their lives and careers in baseball.
Ashby returned to the Houston Astros' broadcast booth in 2013 after a six-year stint as an analyst with the Toronto Blue Jays. He was a mainstay behind the plate for the Houston Astros for 11 seasons, and was the Astros' starting catcher for both the 1980 and 1986 NL West Division championship teams. He caught three no-hitters (Ken Forsch, Nolan Ryan, and Mike Scott) during his 17-year career before retiring in 1989. He began his broadcast career with the Astros in 1998 and was inducted into the Texas Sports Hall of Fame in 2000.
He will join Kevin Bass, All-Star outfielder who played for the Astros for 10 seasons, and a star on 1986 NL West championship team; Art Howe, one of a handful of people to play for and manage the Houston Astros; and moderator Bill Brown, Astros broadcaster for 28 seasons, Texas Sportscaster of the Year, and Texas Sports Hall of Fame inductee, on the panel.
Please note that conference registration AND an Astros game ticket is required to attend the ballpark session at Minute Maid Park.
Learn more at SABR.org/convention.
---

You won't want to miss any of our featured panels at SABR 44 in Houston. The annual SABR Convention is a great opportunity to hear from current and former front office executives, players, managers, scouts, writers, and analysts.
Click here to learn more about the featured panels at SABR 44. All panels to be held in the Legends Ballroom IV/VII at the Royal Sonesta hotel, except where otherwise noted. Please note that all speakers are subject to change depending on availability.
Thursday, July 31
9:30-10:30 a.m.: Opening Remarks: Reid Ryan
10:30-11:30 a.m.: Houston Colt .45s Panel: Bob Aspromonte, Mickey Herskowitz, Hal Smith, Carl Warwick, Jimmy Wynn, moderator: Greg Lucas
2:00-3:00 p.m.: College Baseball Panel: Roger Clemens, Jim Gilligan, moderator: Mike Vance
Friday, August 1
10:00-11:00 a.m.: 1980 Houston Astros Panel: Enos Cabell, Jose Cruz, Deacon Jones, Tal Smith, moderator: Kenny Hand
12:00-1:00 p.m.: Keynote speech: Larry Dierker
2:30-3:30 p.m.: Media Panel: Bill Brown, Evan Drellich, Alyson Footer, Buck Martinez, moderator: Brett Dolan
4:30-5:30 p.m.: Women in Baseball Panel: Alyson Footer, Pam Gardner, Jana Howser, Marie "Red" Mahoney, moderator: Leslie Heaphy
Saturday, August 2
10:00-11:00 a.m.: From the Playing Field to Front Office: Dr. Bobby Brown, Eddie Robinson, Bob Watson, moderator: C. Paul Rogers III
*2:30-3:30 p.m.: Astros Player Panel: Alan Ashby, Kevin Bass, Art Howe, moderator: Bill Brown
*3:30-4:30 p.m.: Decision Sciences Panel: Jeff Luhnow, Sig Mejdal, David Stearns
* These panels will be held as part of the SABR 44 ballpark sessions in the Champions Pavilion at Minute Maid Park before the Astros-Blue Jays game. You must register for the conference AND purchase an Astros game ticket in order to attend these panels. Click here for complete information on SABR 44 registration rates, game tickets, and optional events.
---
Mike Gustafson, Executive Director of the National College Baseball Hall of Fame, has agreed to speak at the SABR 44 Collegiate Baseball Committee meeting.
The Collegiate Baseball Committee will hold its annual meeting from 5:15-6:15 p.m. on Thursday, July 31 at the Royal Sonesta Houston. All convention attendees are welcome to attend.
Click here to view the schedule of all committee meetings at SABR 44.
---
On-site judges are needed for SABR 44 research presentations. Each judge will be responsible for viewing and evaluating oral and poster presentations during SABR 44 in Houston.
Potential judges need not be "experts" in particular topics. They may choose which oral presentations they wish to evaluate, but are requested to judge all oral presentations they attend.
Through on-site judging, the most highly regarded presentations will receive the Doug Pappas Award for best oral presentation and the USA Today Sports Weekly Award for best poster presentation.
If you're interested, send a message to the Research Presentations email at either sabr2014-presentations@comcast.net or sabr44-presentations@comcast.net.
To view the complete schedule of SABR 44 presentations, click here.
---
We want to offer a special thanks to all of our vendors at SABR 44 for their support. We invite you to visit our digital Vendors Room at SABR.org/convention/sabr44-vendors and check out these groups, both online and at the convention in Houston this summer:
Please stop by the first-floor Founders Ballroom at SABR 44 — July 30-August 3, 2014, at the Royal Sonesta Houston, 2222 W Loop S Fwy., Houston, TX 77027 — and purchase an item to remind you of your experience at the 2014 SABR convention.
If you would like to reserve a table in the Vendors Room at SABR 44, please contact Jeff Schatzki. Space is limited.
Visit SABR.org/convention for more information.
For more information on SABR 44, visit SABR.org/convention.
---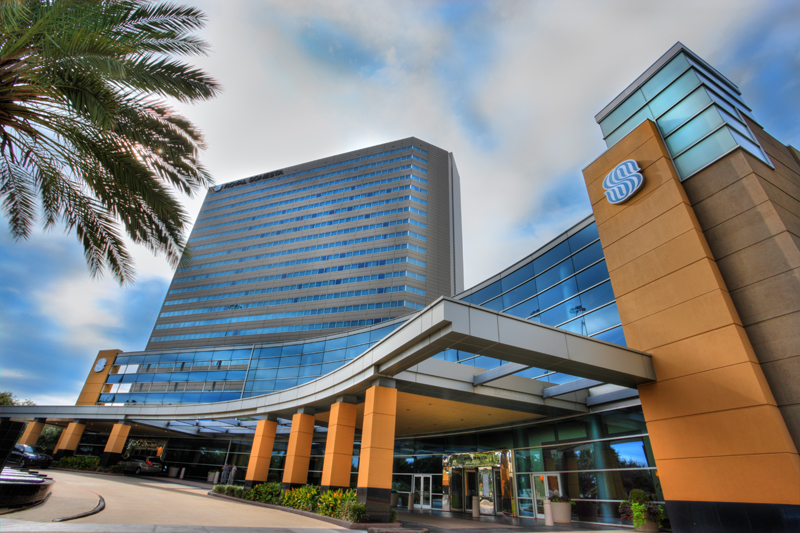 SABR 44 will be held July 30-August 3, 2014, at the Royal Sonesta Houston, in the heart of the Galleria, just minutes from downtown and Minute Maid Park.
We hope you'll join us for what promises to be a spectacular SABR 44 convention in the summer of 2014.
Members of the host Larry Dierker Chapter have compiled a list of transportation tips to help visitors and convention attendees enjoy their stay in the Bayou City, including directions to the hotel from both of Houston's major airports (IAH and Hobby), along with a special SABR 44 SuperShuttle discount.
If you have any questions during your stay, please don't hesitate to ask a friendly SABR 44 volunteer for assistance.
To view the SABR 44 Transportation Tips page, click here.
---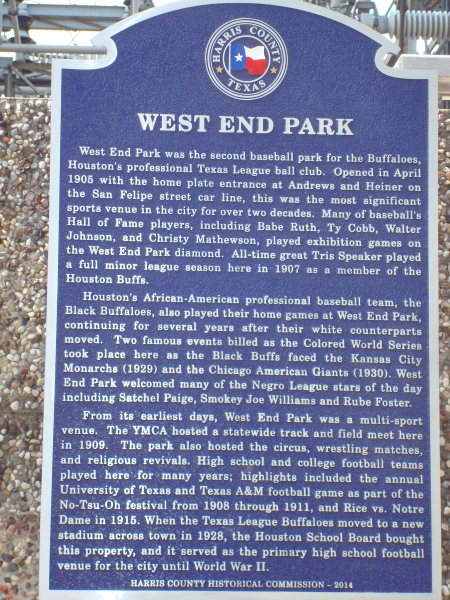 On a bright sunny morning on Saturday, July 12, 2014, some 35 Houston baseball fans traveled back through time to Antioch Park at Allen Center, at the corner of Smith and Clay in downtown Houston, to celebrate the unveiling of a marker commemorating West End Park, a ballpark that hosted Texas League baseball in Houston from 1905 to 1927 and used for multiple other activities, including professional black baseball, until 1942.
The marker, actually located a block from Antioch Park on Andrews, was sponsored by CenterPoint Energy. It was unveiled by SABR member Mike Vance, president and executive director of Houston Arts and Media, and Debra Sloan, Marker Dedication Chair of the Harris County Historical Commission. First pitch honors went to Minnette Boesel, who represented Houston Mayor Annise Parker, with Mr. Vance doing the catching duties.
Vance, who was instrumental in the design and acquisition of the marker, emceed the event starting with the Pledge of Allegiance to both the United States and Texas flags. He recognized many of the distinguished visitors on site before telling the group about key activities and fun facts that occurred at West End Park over the years. Janet Wagner, Chair of the CHCH, also spoke to the group.
On hand were 15 members of the local SABR Larry Dierker Chapter. Local chapter chair Bob Dorrill, dressed in an authentic reproduction uniform of Houston's first professional baseball team in 1888, the Houston Babies, spoke on the many Hall of Fame baseball players who had played on this field, including Ty Cobb, Christie Mathewson, John McGraw, Connie Mack, Walter Johnson and Rube Waddell, to name a few, and then expounded on why so many people continue to have a love affair with baseball.
After the ceremony at the park, we proceeded to the actual ballpark location for the marker unveiling.
To view more photos of the ceremony, click here.
— Bob Dorrill
---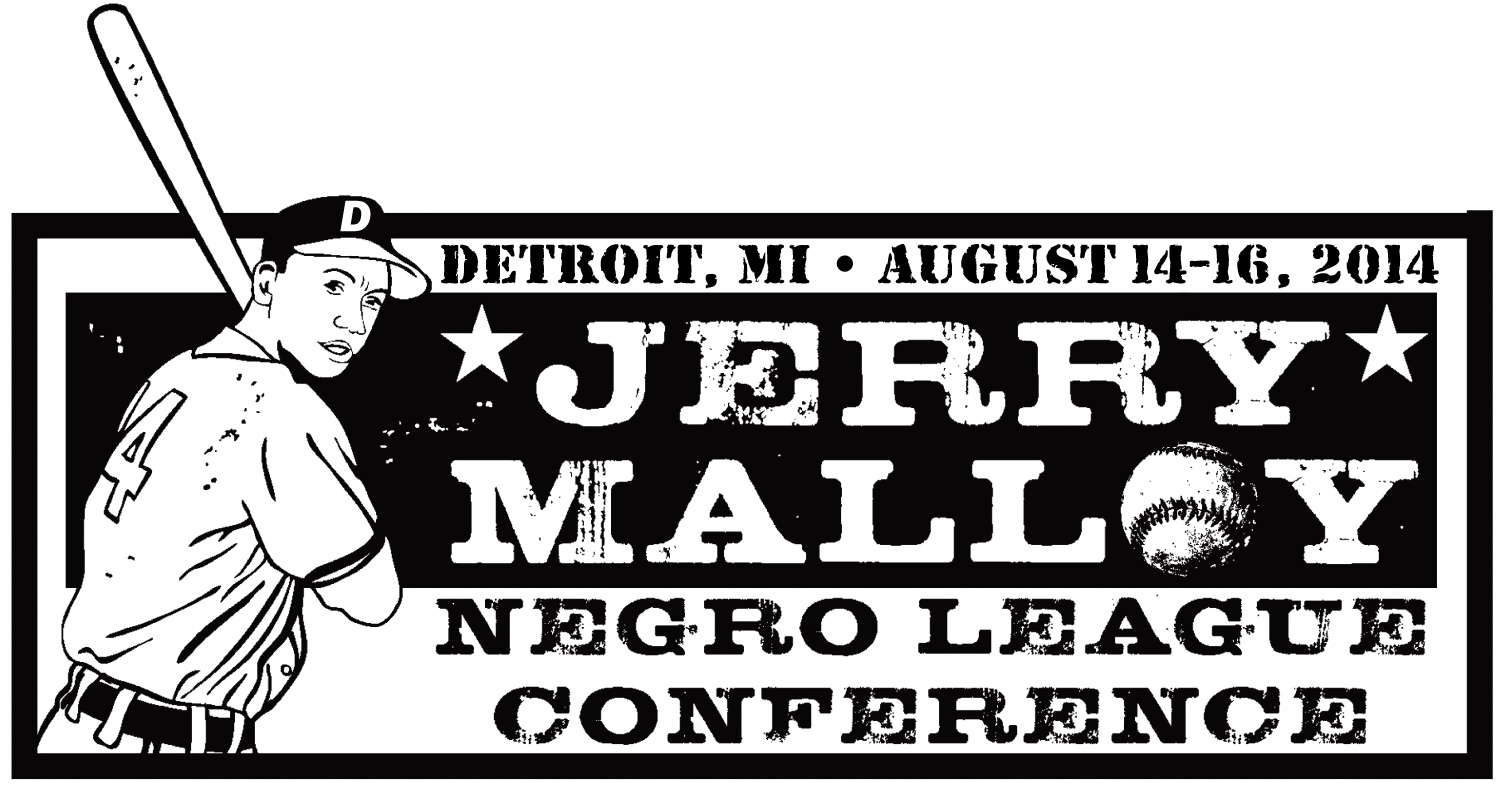 The 2014 Jerry Malloy Negro League Conference will be held in downtown Detroit from August 14-16. As the only national conference devoted to the history of the Negro Leagues, the Malloy is coming to Detroit for the first time. This year's theme is "Turkey Stearnes and Black Baseball in Michigan."
In addition to great research presentations and an education program a few highlights for the conference include a visit to location of the old Hamtramck Stadium, a discussion with Robert Paige and the family of Turkey Stearnes, a Tigers-Mariners game on Friday night, and a panel with former Negro League players. Come and join us for the full conference or even just a day.
Registration is open to all baseball fans; single-day rates are available. Click here to learn more about the schedule and speakers:
http://sabr.org/latest/2014-malloy-conference-includes-visit-hamtramck-stadium-detroit
For questions, please contact Tom Salvner at (734) 730-0081 or tsalvner@gmail.com, or Rick Meister at (734) 397-3692 or fjmeister@sbcglobal.net.
---
What are the best baseball analytics articles you've read in 2014?
We're seeking nominations for the 2015 SABR Analytics Conference Research Awards, which recognize baseball researchers who have completed the best work of original analysis or commentary during the preceding calendar year in the following categories:
Contemporary Baseball Analysis: Honoring the best analysis focusing on a subject related to the modern game(s), team(s) or player(s).
Contemporary Baseball Commentary: Honoring the best commentary focusing on a subject related to the modern game(s), team(s) or player(s).
Historical Baseball Analysis/Commentary: Honoring the best original analysis or commentary focusing on a subject related to a game(s), team(s) or player(s) throughout baseball history.
Please send all nominations via e-mail to this address: 2015-analytics-awards@sabr.org no later than January 15, 2015. Include author, title, date of publication and a URL link (if applicable).
For more information about the criteria, click here.
Voting for the winners will be conducted online in January-February 2015 at SABR.org, BaseballProspectus.com, FanGraphs.com, HardballTimes.com and BeyondtheBoxScore.com, with results weighted equally at 20%.
Results will be announced and presented at the fourth annual SABR Analytics Conference, March 12-14, 2015, at the Hyatt Regency Phoenix in Phoenix, Arizona. Learn more at SABR.org/analytics.
To view past award winners and finalists, click here.
---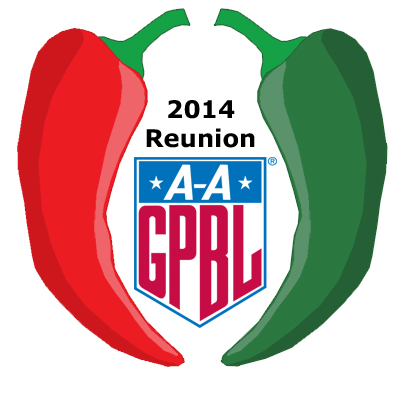 All SABR members are invited to the Land of Enchantment to meet the legendary ladies of the All-American Girls Professional Baseball League who will be gathering for a reunion July 19-22, 2014, in Albuquerque, New Mexico.
You can be a part of all reunion events and mingle with the players by becoming an Associate Member of the AAGPBL players association. Check the website at aagpbl.org to learn more about Associate Membership privileges. In addition, you will be supporting this event and the All American Pioneer Women who inspired the nationally acclaimed movie, "A League of Their Own." The four-day gathering promises to be as educational and heartwarming for all who attend.
Several events and autograph sessions include but are not limited to the following:
"Women in Baseball Victory Ride Celebration" from Albuquerque to Santa Fe on the New Mexico RailRunner on Sunday, July 20
Pacific Coast League baseball game as the Fresno Grizzlies take on the Albuquerque Isotopes (followed by a showing of "A League of Their Own" on the Isotopes new HD videoboard) on Monday, July 21
A day of celebration, sharing and recognition that includes a reenactment game at the New Mexico Veterans' Memorial on Tuesday, July 22
Reunion banquet at the Albuquerque Marriott featuring two live musical performances, a great meal, special presentations and a keynote address by former Major Leaguer Bill "Spaceman" Lee on Tuesday, July 22
AAGPBL memorabilia will be sold at a silent auction at the hotel and other merchandise will be sold on-site to commemorate this gala event. (Donations are still being accepted for the silent auction for those who want to support this reunion in that manner.)
As if meeting members of the Rio Grande SABR chapter isn't enough to make you call your travel agent, this reunion will provide amazing interview opportunities for anyone wishing to contribute to the SABR Baseball Biography Project (aka, BioProject): http://sabr.org/category/ongoing-group-projects/all-american-girls-professional-baseball-league
For more information on registration, schedule or hotel reservations, visit aagpbl.org or contact Kris Shepard (kshepard@abqisotopes.com).
---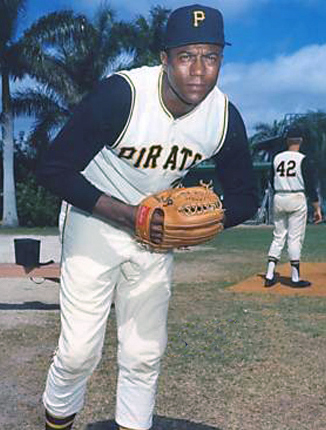 Ten new biographies were posted as part of the SABR Baseball Biography Project, which brings us to a total of 2,879 published biographies. Here are the new bios:
All new biographies can be found here: http://sabr.org/bioproj/recent
You can find the SABR BioProject at SABR.org/BioProject.
1947 New York Yankees biographies now posted online: Bridging Two Dynasties: The 1947 New York Yankees, edited by Lyle Spatz and published as part of SABR's "Memorable Teams" series with the University of Nebraska Press, commemorates this historic club — the players, on the field and off, and the events surrounding their remarkable season. The book features player biographies, including those of future Hall of Famers Yogi Berra and Phil Rizzuto, plus Tommy Henrich, Allie Reynolds, and more, along with a seasonal timeline and pertinent topics such as the winning streak, the Yankees' involvement in Leo Durocher's suspension, and the thrilling World Series. The SABR BioProject biographies that appeared in that book can now be read online at: http://sabr.org/category/completed-book-projects/1947-new-york-yankees.
Bios on more than just ballplayers: The ambitious goal of the SABR Baseball Biography Project is to publish a full-life biography of every major league player in history. But SABR members write about a lot more than just ballplayers. In addition, we have pages for Ballparks, Broadcasters, Executives, Games, Managers, Scouts, Spouses, Umpires and a lot more on the BioProject website. You can browse all of these categories at http://sabr.org/bioproj/browse. So if you've ever thought, "Hey, that person (or ballpark) should get the full BioProject treatment" — write the story and we'll publish it!
Get involved! If you'd like to help contribute to the SABR BioProject, visit our BioProject Resources page or read the FAQs section to get started. We're also looking to expand the BioProject to include all "encyclopedic" articles on baseball-related subjects from past SABR publications or committee newsletters. If you come across an article you think should be included in the SABR "baseball repository" at the BioProject, send a copy or link to markarmour04@gmail.com or jpomrenke@sabr.org.
---
We're pleased to pass along this update from SABR member Gary Ashwill at Seamheads.com:
Check out the newest addition to the Seamheads Negro Leagues Database: the 1935 Negro National League season.

The defending champion Philadelphia Stars fell off quite a bit in 1935, partly because several of their key performers (Biz Mackey, Chaney White) were aging, but mostly because their ace, 1934′s 20-game winner Slim Jones, couldn't stay away from the bottle. His strikeout rate was cut in half, and he won only 4 league games. Despite the efforts of the 39-year-old first baseman Jud Wilson (.344 with 14 doubles and 8 homers), the Stars finished just 34-31.

The previous year's other playoff team, the Chicago American Giants, fared even worse, though problems with 1934′s statistical record make it a little hard to tell exactly what went wrong. The Big Four—Turkey Stearnes (.403/.490/.649), Willie Wells (.362/.451/.584), Mule Suttles (.298 with a league-leading 8 home runs), and Willie Foster (4-2, 2.35)—continued to play brilliantly. Bad years by Ted Trent (2-8, 4.37) and Wilson Redus (.181) might have been part of the problem.

The Nashville Elite Giants tried to move to Detroit, but couldn't secure a home park. They wound up in Columbus, Ohio. Unfortunately the local papers didn't carry many box scores, so less than half (24 out of 49) of the Elite Giants' league games are included in the DB. Even so, it's clear that stars Sammy T. Hughes (.360) and Roy Parnell (.337) continued to hit well, and that rookie outfielder Zollie Wright (.395) was seriously impressive.

Three marginal teams from 1934 (the Bacharach Giants, Cleveland Red Sox, and Baltimore Black Sox) dropped out of the league. They were replaced by the former powerhouse Homestead Grays and two new New York City clubs: the Brooklyn Eagles, playing in Ebbets Field, and the New York Cubans, who took up residence in Harlem's refurbished Dyckman Oval.

The Grays had still not recovered from the Crawfords' player raids of several seasons before, and finished in seventh place despite the contributions of first sacker Buck Leonard (.389/.455/.624), rookie second baseman Matthew Carlisle (.382/.440/.632), and catcher Tommie Dukes (.372/.449/.562), and the pitching of ace Ray Brown (8-5, 3.26).
Read the full update here: http://seamheads.com/2014/07/17/negro-leagues-db-update-1935-negro-national-league/
To view the award-winning Seamheads Negro Leagues Database, visit http://www.seamheads.com/NegroLgs/index.php
---
Our 2014 Annual Report was posted on the website today and can be downloaded here:
http://sabr.org/content/annual-reports
All previous SABR Annual Reports can be found on the Annual Reports page. If you have a copy of any Annual Report from before 2002 (the oldest currently available), please e-mail a copy of it to jpomrenke@sabr.org or mail one to the SABR office at 4455 E. Camelback Rd., Ste. D-140, Phoenix, AZ 85018.
---
Minutes from the Board of Directors conference call on June 30, 2014, have now been posted on the SABR website.
You can view all past minutes of SABR Board meetings by going to the page below:
http://sabr.org/content/sabr-board-minutes
Or you can go to the Members' Info page and click on "Org. files", then "Board Minutes" to view the minutes.
---
We've heard your feedback: Some of you have said you look forward to "This Week in SABR" every Friday, but sometimes there are just too many compelling articles and announcements to read every week. We're not complaining — hey, keep up the great work! — but we know the feeling. So in an effort to make the length of this newsletter more manageable to read, we'll summarize some of the repeating/recurring announcements in a special "In Case You Missed It (ICYMI)" section of "This Week in SABR".
Here are some major headlines from recent weeks that we don't want you to miss:
All previous editions of This Week in SABR can be found here: http://sabr.org/content/this-week-in-sabr-archives.
---
We'd like to welcome all of our new SABR members who have joined this week. You can find all Members-Only resources at members.sabr.org and the New Member Handbook can be downloaded here.
Please give these new members a warm welcome and help them make the most of their membership by giving them the opportunity to get involved in their local chapter or a research committee.
| Name | Hometown | | | Name | Hometown |
| --- | --- | --- | --- | --- | --- |
| Cindy Adams | Round Rock, TX | | | Eric Lindquist | Big Bear City, CA |
| Robert Baker | Cayce, SC | | | John Luongo | Hillsborough, CA |
| Mark Collatz | Columbia, MD | | | David Pinto | Longmeadow, MA |
| Mary Connelly | New York, NY | | | Bill Ranier | McKees Rocks, PA |
| Jake Elter | Irvine, CA | | | David Rapp | Washington, DC |
| Liam Fennessy | Bel Air, MD | | | Saul Solomon | Nashville, TN |
| Bob Gaines | Bristol, TN | | | Tim Spolar | Charlotte, NC |
| Dave Goss | Wind Gap, PA | | | Dennis West | Dallas, TX |
| Matthew Lessard | Hooksett, NH | | | | |
---
There were no new SABR research committee newsletters published this week.
Oral History Committee: A new Yahoo! discussion group has been set up for SABR's Oral History Committee, and we'd like to invite all committee members to sign up and contribute to the conversation. You can choose to receive messages individually or as part of a daily "digest". To sign up for this Oral History discussion group, just send an e-mail to this address and include a brief note of introduction about yourself in the body of the message: sabr_oral_history-subscribe@yahoogroups.com. If you have any questions, contact committee chair John McMurray.
Find all SABR research committee newsletters at SABR.org/research.
---
Here are the new regional chapter updates for this week:
Visit SABR.org/chapters for more information on SABR regional chapters.
---
Here is a list of upcoming SABR events:
All SABR meetings and events are open to the public. Feel free to bring a baseball-loving friend … and make many new ones! Check out the SABR Events Calendar at SABR.org/events.
---
Here are some recent articles published by and about SABR members:
Read these articles and more at SABR.org/latest.
---
This Week in SABR is compiled by Jacob Pomrenke. If you would like us to include an upcoming event, article or any other information in "This Week in SABR," e-mail jpomrenke@sabr.org.
Are you receiving our e-mails? "This Week in SABR" goes out by e-mail to all members on Friday afternoons. If they're not showing up, try adding "sabr.notes@sabr.org" to your contact list to ensure they show up in your inbox (and not the spam folder.)
---
Originally published: July 18, 2014. Last Updated: April 3, 2020.
https://sabr.org/wp-content/uploads/2020/03/research-collection4_350x300.jpg
300
350
jpomrenke
/wp-content/uploads/2020/02/sabr_logo.png
jpomrenke
2014-07-18 13:00:00
2020-04-03 14:39:16
This Week in SABR: July 18, 2014