This Week in SABR: June 27, 2014

Welcome to "This Week in SABR!" Here's what we've been up to as of June 27, 2014:
---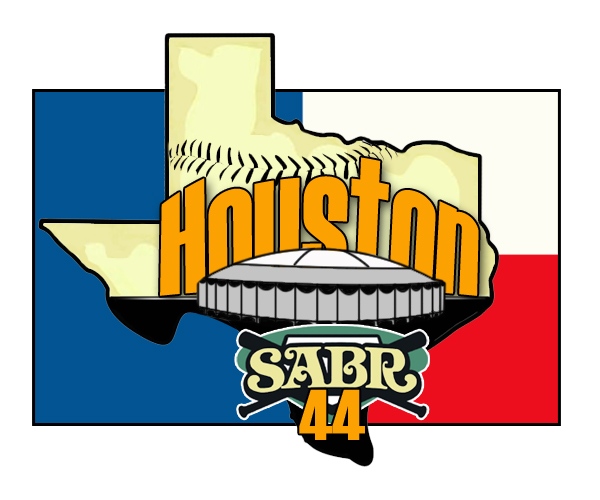 We hope you'll join us for SABR 44 on July 30-August 3 at the Royal Sonesta Houston. We have an All-Star lineup of guest speakers, panelists and presentations, so register today for a full week of baseball fun.
---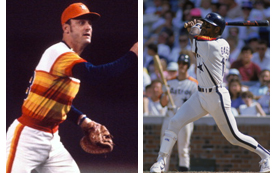 We are pleased to introduce the SABR 44 Astros Player Panel, part of the exclusive SABR 44 ballpark sessions at Minute Maid Park.
This panel, scheduled for 2:30 p.m. on Saturday, August 2 in the Champions Pavilion at Minute Maid Park, will bring together Houston Astros players to talk about their lives and careers in baseball.
Learn more at SABR.org/convention. All baseball fans are welcome to attend. Please note that conference registration AND an Astros game ticket is required to attend the ballpark session at Minute Maid Park.
Expected speakers include:
Kevin Bass: Kevin was an All-Star outfielder who played 10 seasons for the Houston Astros, and starred for the team that won the 1986 NL West division title. He made his major league debut with the Milwaukee Brewers in 1982 and was traded as a rookie to the Astros in the deal that brought future Hall of Famer Don Sutton to Milwaukee. By 1985, he was a regular in the Houston outfield, hitting 16 homers in the pitcher-friendly Astrodome. In 1986, he set career highs by hitting .311 with 20 home runs and finished seventh in NL MVP voting. Kevin tied a National League record in 1989 by hitting a home run from both sides of the plate in one game for the third time in his career. Following that season, he signed a free-agent deal with the San Francisco Giants but he was hampered by injuries. He rounded out his career with the New York Mets, Baltimore Orioles and one more stint with the Astros.
Art Howe: Art is one of a handful of people to play for and manage the Houston Astros. He spent 11 years as a player with the Astros, Pittsburgh Pirates, and St. Louis Cardinals from 1974-85, and was a dependable starter at first base and third base for the Astros' 1980 and '81 playoff teams. After retiring, he served as a coach with the Texas Rangers, the Astros, and the Colorado Rockies before he was hired by the Astros as their manager in 1989. He managed the Astros for five seasons and helped set the foundation for the team's run of success in the late 1990s. In 1996, he was hired by the Oakland A's, where he saw his greatest success as a manager. Art led the A's to two American League West titles in 2000 and '02, and a postseason berth as a wild card in 2001, compiling a .530 winning percentage in seven seasons. In his 14-year managerial career with the Astros, A's, and New York Mets, he finished with a 1,129-1,137 record. His career win total ranks in the top 50 all-time entering the 2014 season. He now lives in Houston and works as a pregame and postgame TV analyst for CSN Houston.
Other speakers TBA
Moderator: Bill Brown: Bill is in his 28th season as the television voice of the Houston Astros, and has more than 30 years of experience broadcasting MLB games. Earlier this year, he was named the Texas Sportscaster of the Year by the National Sportscasters and Sportswriters Association. In 2004, he was inducted into the Texas Sports Hall of Fame in Waco, Texas. In addition, he was recognized on the Astros' Media Wall of Honor at Minute Maid Park in 2011 and was the recipient of the Fred Hartman Excellence in Sportswriting Award from the Texas Press Association in 2012.
Visit SABR.org/convention for a complete schedule of panels, research presentations, and committee meetings, as well as registration information and details.
Please note that all speakers are subject to change depending on availability.

---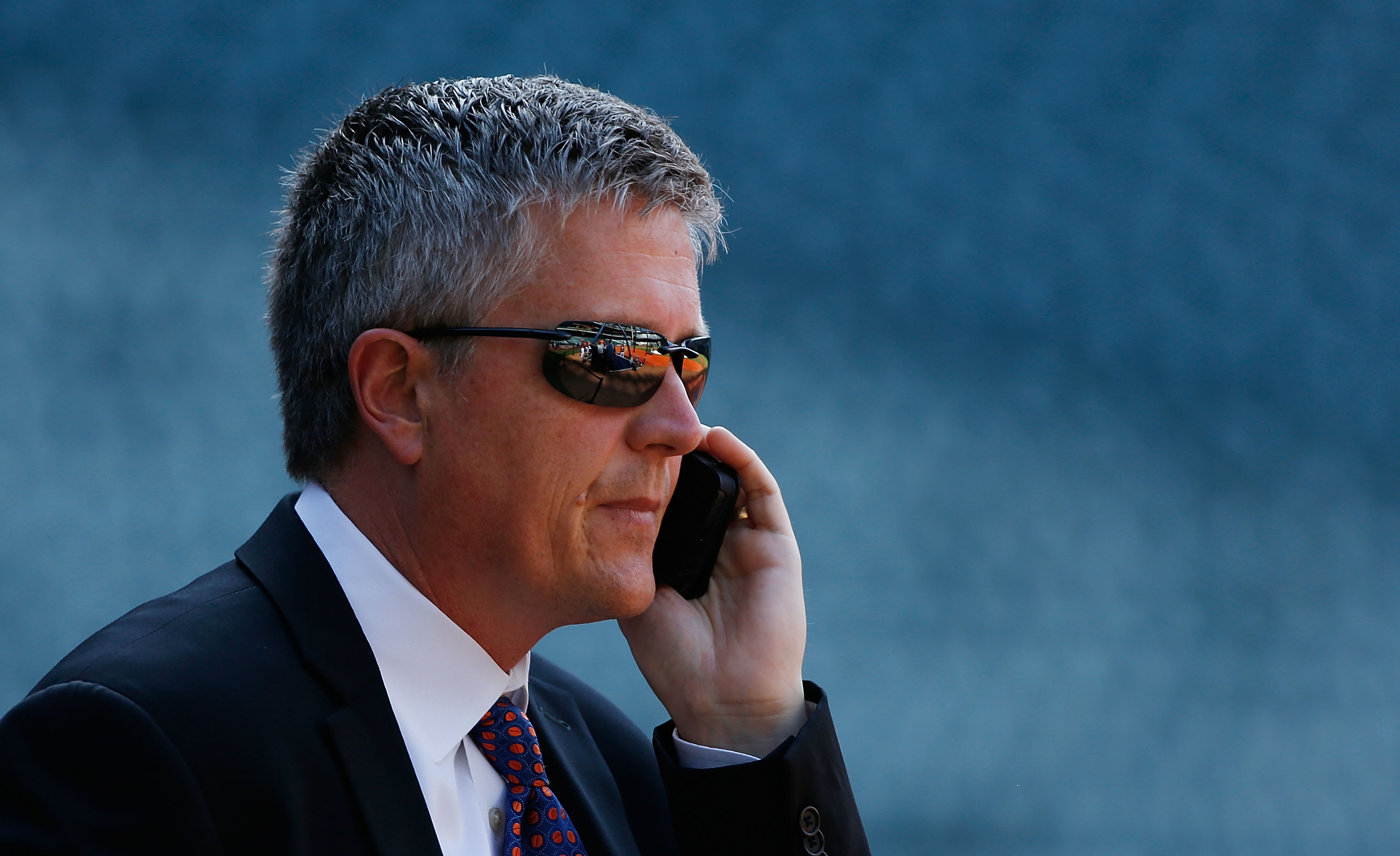 We are pleased to introduce the SABR 44 Decision Sciences Panel, part of the exclusive SABR 44 ballpark sessions at Minute Maid Park.
This panel, scheduled for 3:30 p.m. on Saturday, August 2 in the Champions Pavilion at Minute Maid Park, will focus on the Houston Astros' innovative front office, led by General Manager Jeff Luhnow, and their plan for the future of the organization.
Learn more at SABR.org/convention. All baseball fans are welcome to attend. Please note that conference registration AND an Astros game ticket is required to attend the ballpark session at Minute Maid Park.
Expected speakers include:
Jeff Luhnow: Jeff has served as the General Manager of the Houston Astros since 2011. He has a well-earned reputation for scouting and player development. During his first season with the club, the Astros' minor league affiliates managed the highest combined winning percentage of all 30 major league organizations. Prior to joining the Astros, he spent eight years as the Vice President of Scouting and Player Development with the St. Louis Cardinals, who won two World Series during his tenure. Fluent in English and Spanish, Jeff established a baseball academy in the Dominican Republic and extended the Cardinals' scouting in Venezuela. The Cardinals won five minor league championships under his watch and produced the best system-wide minor league record in 2010. In addition to his work in baseball, he has worked as an engineer, technology entrepreneur, and management consultant. He is a graduate of the University of Pennsylvania and holds an MBA from the Kellogg Graduate School of Management at Northwestern University.
Sig Mejdal: Sig was named Director of Decision Sciences for the Astros in January 2013. In his role, he helps the Baseball Operations Department evaluate players by reading and extracting various forms of data from scouting reports, medical reports, minor league statistics, and other information. Prior to joining the Astros, Sig worked for the St. Louis Cardinals as Director of Amateur Draft Analytics, where he was involved with modeling analysis and data-driven decision making throughout all levels of the organization. He has two engineering degrees and advanced degrees in Operations Research and Cognitive Psychology/Human Factors from San Jose State University. He has been a longtime member of SABR, first joining as a teenager in 1991.
David Stearns: David is the Assistant General Manager for the Houston Astros, where his responsibilities include player evaluation, player transactions, and contract negotiations. He also helps oversee the Astros' scouting and analytics departments. Prior to joining the Astros, he served as the Director of Baseball Operations for the Cleveland Indians in 2011-12. He spent 2008-11 working in the MLB Commissioner's Office, where he was the Manager of Player Relations. He is a 2007 graduate of Harvard University.
---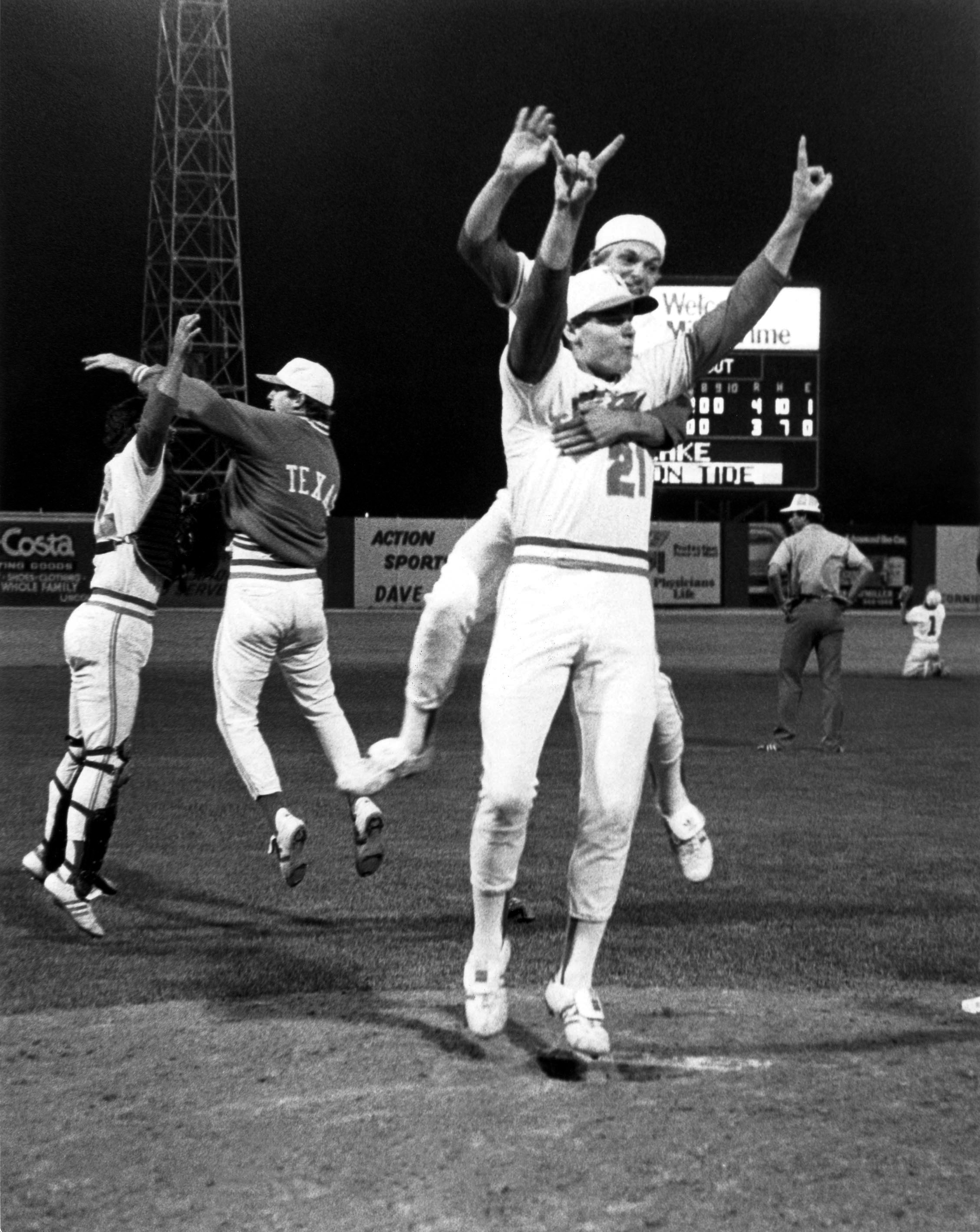 We're excited to introduce more speakers on the SABR 44 College Baseball Panel, scheduled for 2:00 p.m. on Thursday, July 31 at the Royal Sonesta Houston.
This panel will focus on baseball at the collegiate level, bringing together players and coaches familiar with the state of Texas's illustrious history in college baseball.
Roger Clemens: Roger was a star pitcher at Houston's Spring Woods High School before going on to a record-setting college career at San Jacinto College and the University of Texas. While at UT-Austin, Clemens went 25-7, threw a then-record 35 consecutive scoreless innings, and was on the Longhorns' 1983 national championship team. The national college baseball pitcher of the year award is named in his honor. "The Rocket" then starred for the Red Sox, Blue Jays, Yankees and Astros, winning 354 games in the major leagues, a record seven Cy Young Awards, and the 1986 American League MVP.
Jim Gilligan, the head baseball coach at Lamar University for 37 seasons. This follows his time as a player and assistant at the school and a one-year stint pitching in the Detroit Tigers organization. He has led the Cardinals to 12 NCAA Tournament bids and a total of almost 1,300 wins, a number that places him in the top five of active college baseball coaches. Jim was named to the Texas Baseball Hall of Fame in 2004 and has won six conference coach of the year awards.
Moderator: Mike Vance: Mike is the Executive Director of Houston Arts and Media, a nonprofit that creates documentaries and books to teach about Texas history. He has produced more than 50 feature-length documentaries and television shows on a variety of Texas and Houston history stories. Vance is also the author of five books on sports, Houston history or a combination of both including serving as editor and lead writer/researcher of the newly released Houston Baseball: The Early Years, 1861-1961. He teaches local history at Rice University's Continuing Studies, lectures extensively on history and serves on the Harris County Historical Commission.
---
We want to offer a special thanks to all of our vendors at SABR 44 for their support. We invite you to visit our digital Vendors Room at SABR.org/convention/sabr44-vendors and check out these groups, both online and at the convention in Houston this summer:
Please stop by the first-floor Founders Ballroom at SABR 44 — July 30-August 3, 2014, at the Royal Sonesta Houston, 2222 W Loop S Fwy., Houston, TX 77027 — and purchase an item to remind you of your experience at the 2014 SABR convention.
If you would like to reserve a table in the Vendors Room at SABR 44, please contact Jeff Schatzki. Space is limited.
Visit SABR.org/convention for more information.
---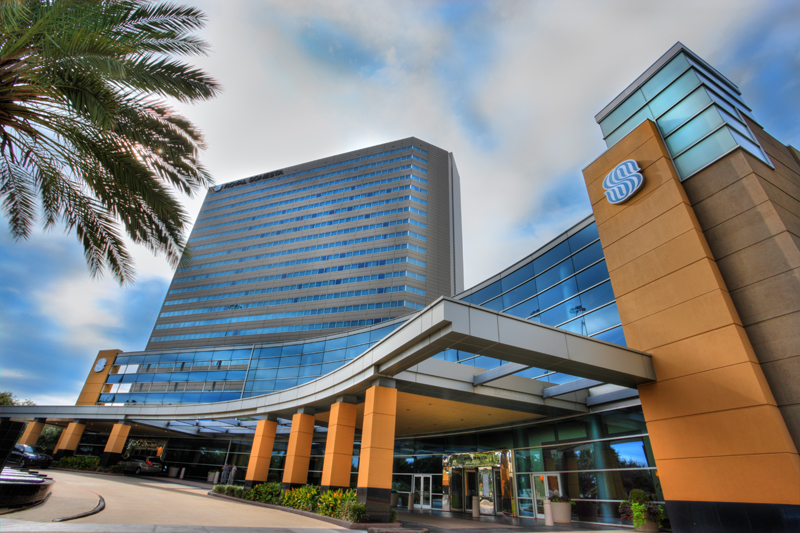 SABR 44 will be held July 30-August 3, 2014, at the Royal Sonesta Houston, in the heart of the Galleria, just minutes from downtown and Minute Maid Park.
We hope you'll join us for what promises to be a spectacular SABR 44 convention in the summer of 2014.
Members of the host Larry Dierker Chapter have compiled a list of transportation tips to help visitors and convention attendees enjoy their stay in the Bayou City, including directions to the hotel from both of Houston's major airports (IAH and Hobby), along with a special SABR 44 SuperShuttle discount.
If you have any questions during your stay, please don't hesitate to ask a friendly SABR 44 volunteer for assistance.
To view the SABR 44 Transportation Tips page, click here.
---
Three of the optional off-site events scheduled for SABR 44 are now sold out.
If you wish to be placed on a waiting list for the Sugar Land Skeeters ballgame, the Houston City History Tour, or the Historical Ballparks Site Tour, please please e-mail djayne@sabr.org. Requests will be handled on a first-come, first-serve basis if a spot opens up for any of these events.
On Wednesday, the combination bus/walking City History Tour will leave from the Royal Sonesta and head to Minute Maid Park, where we'll walk around Downtown Houston and give tour-goers a taste of Bayou City history. Tour guide Mike Vance, a SABR member and Executive Director of Houston Arts and Media, is one of the top historians and storytellers in Houston. He will have dozens of stories to share along the walk. Participants will see the site of an early capitol of the Republic of Texas, now a historic hotel where JFK stayed the day before he was assassinated. There will be stops to see stellar art deco architecture and gleaming modern skyscrapers mixed in with tales of dueling, Civil War murder and oil barons.
On Thursday, we'll visit Constellation Park, home of the Atlantic League's Sugar Land Skeeters, about 20 miles southwest of downtown Houston for a game between the Skeeters and the Bridgeport Bluefish. Before the game, former Houston Astros president and SABR member Tal Smith, a special advisor to the president of the Skeeters, will welcome SABR 44 attendees, along with Ira Liebman, voice of the Skeeters and also a SABR member. An optional all-you-can-eat buffet also will be served. Buses will leave the hotel beginning promptly at 4:00 p.m. The game begins at 7:05 p.m.
On Sunday, the Historical Ballparks Site bus tour, led by SABR member Mike Vance, will include stops at the sites of the three minor league and two former major league ballparks that hosted professional baseball in Houston from the 1870s until 1999. There will also be drive-bys of a few semi-pro baseball locations where former major leaguers stayed in the game after their days in the majors had ended. The tour culminates with a visit to the Astrodome, the most architecturally significant stadium in America.
For more information on SABR 44, visit SABR.org/convention.
---
Aaron Mansfield of the Buffalo News reports on the latest addition to the SABR Negro League Baseball Grave Marker Project on June 24: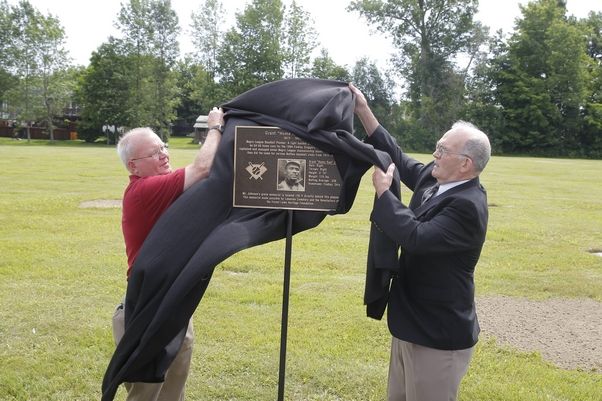 A baseball legend is buried in Hamburg (New York.) Until Tuesday, he was virtually anonymous. He once clubbed 60 home runs in a season.
Another time, the .336 career hitter outslugged the great Ty Cobb. Oh, and he did it in baseball's "dead-ball era" of the early 1900s, when it seemed as if nobody could muster much offense.
But for 50 years, Grant "Home Run" Johnson's grave was unmarked. Buried a pauper, the black baseball hero rested underneath an unmarked patch of grass at Lakeside Cemetery.
Now, after a grave-marking ceremony through the Society for American Baseball Research, or SABR, he has a tombstone and more – a memorial about 30 yards from it with his photo, statistics and biography.
"We are recognizing a good man who made a great contribution to Buffalo history – a man who deserves to be recognized for his baseball skills, who would be in the Cooperstown Hall of Fame were it not for segregation," said Howard W. Henry, the SABR member who organized the grave-marking.
The Negro Leagues Baseball Grave Marker Project helps to locate the graves of former Negro League ballplayers and place markers there. So far, Henry said, more than 30 have been recognized.
Read the full article here: http://www.buffalonews.com/feed/immortalizing-a-little-known-legend-20140624
Related links:
---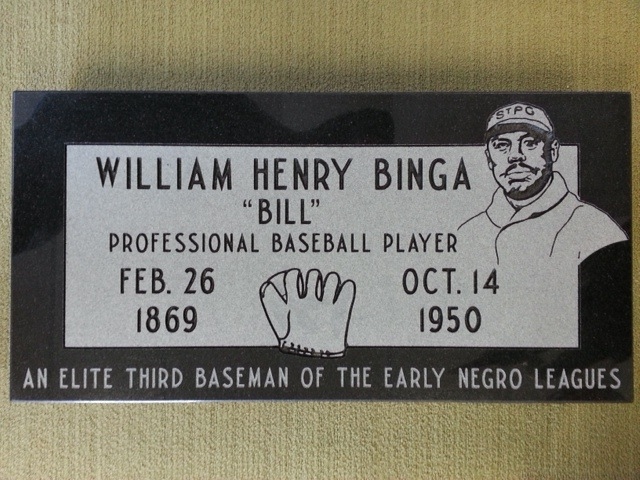 The SABR Negro League Baseball Grave Marker Project will honor the life and baseball career of William Binga with a grave marker dedication ceremony at 11 a.m. on Saturday, June 28, at Crystal Lake Cemetery in Minneapolis, Minnesota.
Prior to the integration of baseball, William Binga was a great third baseman for some of segregated baseball's greatest teams, including the Page Fence Giants, Philadelphia Giants, Chicago Leland Giants, St. Paul Colored Gophers, and Minneapolis Keystones. Had the color line not existed, William Binga might have been a star in Major League Baseball.
Funeral services for William Binga were performed on October 17, 1950, and he was interred at Crystal Lake Cemetery without any marker to identify his final resting place.
The Negro League Baseball Grave Marker Project (NLBGMP), along with The David Winfield Foundation and The Donaldson Network, has collaborated to right a nearly 65-year wrong. By identifying, procuring, and installing a grave marker for Binga, we will return the spotlight to one of baseball's greatest forgotten stars.
Together, we will remember the great baseball career of William Binga and show the world we have not forgotten his contributions to the national game.
The color line stripped Binga of his opportunity to develop a lasting legacy. It is important today that we not apply the same standard to how Binga is remembered. We must not take part in robbing him of his legacy again.
Related links:

---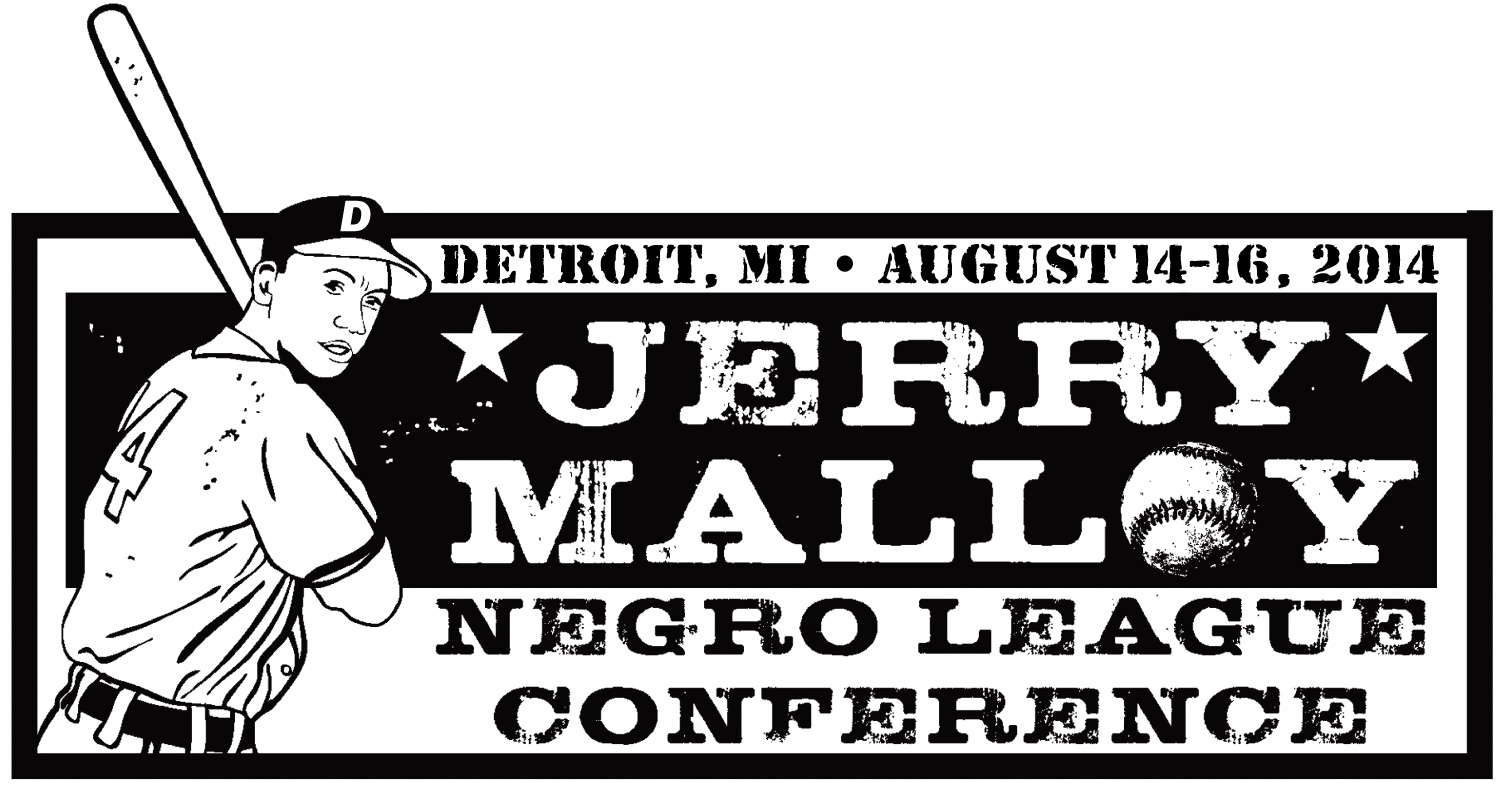 The 2014 Jerry Malloy Negro League Conference will be held August 14-16, 2014, at the Marriott Courtyard Downtown (333 E. Jefferson Avenue) in Detroit, Michigan. The conference is open to all baseball, history and sports fans of all ages.
The conference theme is "Turkey Stearnes and Black Baseball in Michigan." Black baseball has a long history in Michigan, especially centered in the Motor City. Among the original entrants to the Negro National League in 1920 was Tenny Blount's Detroit Stars, managed by Pete Hill and anchored by Big Bill Gatewood on the mound. The Detroit Wolves and Motor City Giants also played in Mack Park and Hamtramck stadium. In addition to the well-known Turkey Stearnes other star players included catcher Bruce Petway, the speedy Jimmie Lyons and the powerful Edgar Wesley.
The 17th annual Jerry Malloy Negro League Conference will celebrate this rich baseball history. In addition to two days of research presentations and player/author panels, attendees will also enjoy special presentations about local parks as well as a Tigers game against the Seattle Mariners.
To learn more, visit SABR.org/malloy.
---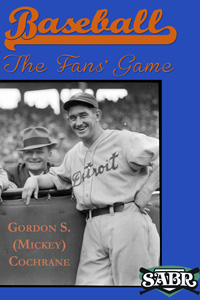 Add a classic baseball book to your collection with the newest title in the SABR Digital Library:
Baseball: The Fans' Game
By Gordon S. (Mickey) Cochrane
$5.99 e-book
ISBN (e-book): 978-1-933599-57-1
244 pages
In 1939, John Kieran, a famous sportswriter for The New York Times, said of Baseball: The Fans' Game: "Frankly, this is the best book on baseball that I ever read." It remains one of the best and the SABR is proud to have made it available. SABR first published a paperback replica of the original Funk & Wagnalls 1939 edition in 1992, adding an introduction by Mark Alvarez at that time. Now, an e-book edition has been made available for for all in digital formats.
Cochrane's book is wonderful for two reasons. First, its tone is real, a true rarity among player-written tomes. Although it's not an autobiography, you'll get a real sense of Mickey Cochrane's personality here, with remarkably little piffle. Second, it's full of nuggets that any baseball fan will treasure.
SABR members, get this e-book for FREE!
Stay tuned throughout the year for new (and old!) titles that we'll be adding to the SABR Digital Library. SABR members will get discounted rates for all Digital Library publications. If you're not a member, click here to join SABR.
To view all books in the SABR Digital Library, visit SABR.org/ebooks.
Having trouble downloading our e-books? To view PDF files on your computer, click here to download the free Adobe Reader software. Having trouble downloading e-books to your Kindle, Nook, Sony Reader or iPad? Click here for additional help.
---
The SABR Minor League Statistics Project has added dozens of new league-seasons to its compilation of data in electronic format. The count now tops 1,583 league-seasons and continues growing.
In the compilation of the most recent league-seasons, the following members should be thanks for their contributions: Cliff Blau, Art Cantu, Jonathan Frankel, Mike Hothan, Bob Kistler, Tom O'Toole, Juan Rivera, and Jim Sarrantonio.
Much of this data already appears on Baseball-Reference.com, while there remains much more to be developed and integrated.
Among the most recently completed leagues are:
1958 Midwest League, by Jonathan Frankel
Lou Johnson of Paris led the league in hitting with a .365 average and runs scored with 103. Johnson played eight years in the Majors, primarily with the Dodgers. Fred Whitfield of Keokuk led in RBI with 118. Whitfield played nine years in the Majors, primarily with the Indians. Juan Marichal of Michigan City led pitchers with a 21-8 record and a 1.87 ERA. Marichal had a Hall of Fame 16-year career, primarily with the Giants.
1957 Midwest League, by Jim Sarrantonio
Tommy Davis of Kokomo led the batters with a .357 average. He also led in hits with 185 and runs scored with 115. Davis had a long, successful career with the Dodgers and several other Major League teams. Donald Gordon of Dubuque led in RBI with 116 andhomers with 22. Emerson Unzicker of Kokomo led the pitchers with a 20-11 record.
1951 Alabama-Florida League, by Art Cantu
Charles Quimby of Tallahassee led the hitters with a .404 average. Al Rivenbark of Hesdland led in runs scored with 136 and hits with 175. Headland's Tommy Stone (23-9) and teammate Jack "Harry" Clifton (22-6, 245 SO) led the pitchers.
1950 Big State League, by Jim Sarrantonio
Frank Carswell of Texarkana led batters with a .400 average. Carswell played briefly with the Tigers in the Majors. Milan "Moose" Vucelich, also of Texarkana, led in RBI with 144. John Powers of Waco led in homers with 39. William "Junior" Bunch of Temple and Joe Budny of Texarkana led the pitchers. Bunch had a record of 19-8 and Budny had a record of 17-3. Carmen Ferullo of Wichita Falls had a league-leading 2.89 ERA.
1946 Canadian-American League, by Cliff Blau
Stanley "Frenchy" Bordagaray of Trois-Riveres led hitters with a .363 average. He played in the Majors for 11 seasons primarily with the Brooklyn Dodgers. Al Rosen of Pittsfield led in homers (15), RBI (86), and maintained a .323 average. Rosen played 10 seasons with the Cleveland Indians. Stewart Mackie of Trois-Rivieres had a 18-9 record and Louis Palmisiano of Pittsfield led with a 2.67 ERA.
1939 American Association, by Art Cantu
Gil English of St. Paul led the league with a .343 average. Vince DiMaggio of Kansas City led in RBI with 136 and homers with 46; he also led in strikeouts with 123. Herb Hash of Minneapolis led the pitchers with a 22-6 record and 250 innings pitched. Marv Breuer of Kansas City led with a 2.28 ERA. Hash spent two years with the Boston Red Sox and Breuer had five years with the Yankees.
1939 International League, by Art Cantu
John Dickshot of Jersey City led the league in batting with a .355 average. He played in the Majors for several years with the Pirates, Giants, and White Sox. Ollie Carnegie of Buffalo led the league in RBI with 112 and homers with 29. Silas Johnson of Rochester and Roy Joiner of Jersey City were the leading pitchers. Johnson had a record of 22-12, and Joiner had a record of 21-8 and a 2.53 ERA. Both played in the Majors, Johnson with Reds, Cardinals, Phillies, and Braves; and Joiner with the Cubs and Giants.
1928 Texas League, by Bob Kistler
George Blackerby of Waco led the batters with a .368 average. Tom Jenkins led in runs scored (121), RBI (122), and homers (27); he also hit .348. Blackerby played in the Majors for one year with the White Sox. Jenkins was in the Majors for six years, primarily with the Red Sox and Browns. Houston's Jim Lindsey, who spent nine years in the Majors, and teammate Bill Hallahan, a future St. Louis Cardinals star, led the pitchers. Lindsey was 25-10, and Hallahan was 23-12 with a league-leading 2.25 ERA and 244 strikeouts.
1928 Western League, by Mike Hothan
Joe Munson of Tulsa led the league in batting with a .385 average and tied with Jim Stroner of Wichita in runs scored with 171. Stroner led in hits (255) and home runs (42); he also had a .367 average. Oklahoma City's Harold Bornholdt (24-11, 154 strikeouts, 160 walks) and Tulsa's Chad Kimsey (23-7) led the pitchers. Kimsey played six years in the Majors with the Browns, White Sox and Tigers.
1928 South Atlantic League, by Mike Hothan
Oscar "Whitey" Felber of Knoxville led the league in batting with a .366 average. Cecil "Stormy" Davis of Augusta led in RBI with 125 and Clarence "Tillie" Walker of Greenville led in homers with 33. Walker played 13 years in the Majors with the Philadelphia Athletics and other teams. Norcum Rausch of Macon led pitchers with a 26-10 record and tied with Leroy Mahaffey of Columbia with 147 strikeouts. Joe Heving of Asheville led with a 2.46 ERA. Heving played 13 years in the Majors with the Red Sox, Indians, and other teams.
1906 Tri-State League, by Cliff Blau
Walter Hartley of Lancaster led batters with a .307 average. Hartley played one game in the outfield for the New York Giants. Bob Unglaub of Williamsport led in homers with 14. He played six years in the Majors, primarily with the Red Sox. Stony McGlynn of York led pitchers with 206 strikeouts and 412 innings pitched. He had an overall record of 36-10. McGlynn played three years in the Majors with the Cardinals.
There is room for other SABR members to participate in the SABR Minor League Statistics Project, and we encourage your inquiries. For more information, contact Frank Hamilton at fehamilton@aol.com.
---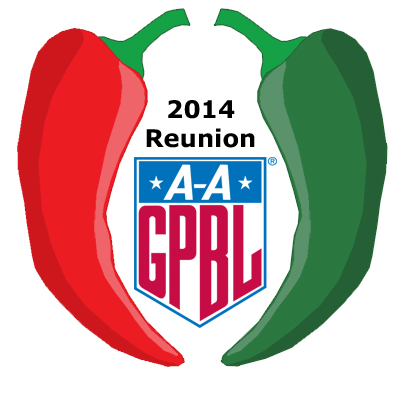 All SABR members are invited to the Land of Enchantment to meet the legendary ladies of the All-American Girls Professional Baseball League who will be gathering for a reunion July 19-22, 2014, in Albuquerque, New Mexico.
You can be a part of all reunion events and mingle with the players by becoming an Associate Member of the AAGPBL players association. Check the website at aagpbl.org to learn more about Associate Membership privileges. In addition, you will be supporting this event and the All American Pioneer Women who inspired the nationally acclaimed movie, "A League of Their Own." The four-day gathering promises to be as educational and heartwarming for all who attend.
Several events and autograph sessions include but are not limited to the following:
"Women in Baseball Victory Ride Celebration" from Albuquerque to Santa Fe on the New Mexico RailRunner on Sunday, July 20
Pacific Coast League baseball game as the Fresno Grizzlies take on the Albuquerque Isotopes (followed by a showing of "A League of Their Own" on the Isotopes new HD videoboard) on Monday, July 21
A day of celebration, sharing and recognition that includes a reenactment game at the New Mexico Veterans' Memorial on Tuesday, July 22
Reunion banquet at the Albuquerque Marriott featuring two live musical performances, a great meal, special presentations and a keynote address by former Major Leaguer Bill "Spaceman" Lee on Tuesday, July 22
AAGPBL memorabilia will be sold at a silent auction at the hotel and other merchandise will be sold on-site to commemorate this gala event. (Donations are still being accepted for the silent auction for those who want to support this reunion in that manner.)
As if meeting members of the Rio Grande SABR chapter isn't enough to make you call your travel agent, this reunion will provide amazing interview opportunities for anyone wishing to contribute to the SABR Baseball Biography Project (aka, BioProject): http://sabr.org/category/ongoing-group-projects/all-american-girls-professional-baseball-league
For more information on registration, schedule or hotel reservations, visit aagpbl.org or contact Kris Shepard (kshepard@abqisotopes.com)
---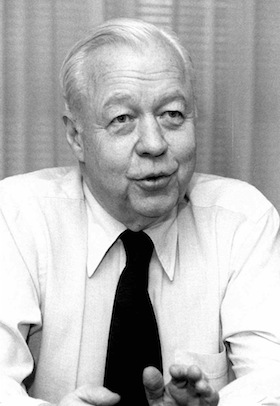 Five new biographies were posted as part of the SABR Baseball Biography Project, which brings us to a total of 2,849 published biographies. Here are the new bios:
All new biographies can be found here: http://sabr.org/bioproj/recent
You can find the SABR BioProject at SABR.org/BioProject.
Bios on more than just ballplayers: The ambitious goal of the SABR Baseball Biography Project is to publish a full-life biography of every major league player in history. But SABR members write about a lot more than just ballplayers. In addition, we have pages for Ballparks, Broadcasters, Executives, Games, Managers, Scouts, Spouses, Umpires and a lot more on the BioProject website. You can browse all of these categories at http://sabr.org/bioproj/browse. So if you've ever thought, "Hey, that person (or ballpark) should get the full BioProject treatment" — write the story and we'll publish it!
Get involved! If you'd like to help contribute to the SABR BioProject, visit our BioProject Resources page or read the FAQs section to get started. We're also looking to expand the BioProject to include all "encyclopedic" articles on baseball-related subjects from past SABR publications or committee newsletters. If you come across an article you think should be included in the SABR "baseball repository" at the BioProject, send a copy or link to markarmour04@gmail.com or jpomrenke@sabr.org.
---
Of all the New York Yankees championship teams, the 1947 club seemed the least likely. Bridging the gap between the dynasties of Joe McCarthy and Casey Stengel, the team, managed by Bucky Harris, was coming off three non-pennant-winning seasons and given little chance to unseat the defending American League champion Boston Red Sox. And yet, led by Joe DiMaggio, this un-Yankees-like squad of rookies, retreads, and a few solid veterans easily won the pennant over the Detroit Tigers and the heavily favored Red Sox, along the way compiling an American League–record 19-game winning streak. They then went on to defeat the Brooklyn Dodgers in a dramatic seven-game World Series that was the first to be televised and the first to feature an African American player.
Bridging Two Dynasties: The 1947 New York Yankees, edited by Lyle Spatz and published as part of SABR's "Memorable Teams" series with the University of Nebraska Press, commemorates this historic club — the players, on the field and off, and the events surrounding their remarkable season. The book features player biographies, including those of future Hall of Famers Yogi Berra and Phil Rizzuto, plus Tommy Henrich, Allie Reynolds, and more, along with a seasonal timeline and pertinent topics such as the winning streak, the Yankees' involvement in Leo Durocher's suspension, and the thrilling World Series.
The SABR BioProject biographies that appeared in that book can now be read online at:
http://sabr.org/category/completed-book-projects/1947-new-york-yankees
You can find other team pages from our completed book projects — 24 and counting! — by going to SABR.org/BioProject and clicking the Browse button (http://sabr.org/bioproj/browse).
---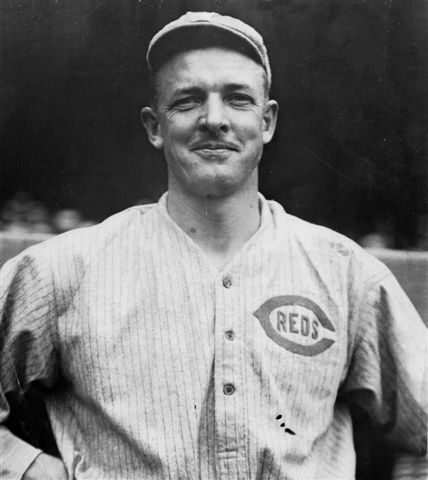 The 19th annual celebration of Christy Mathewson Days will take place in the Hall of Fame pitcher's hometown of Factoryville, Pennsylvania, on August 8-9, 2014.
Scheduled events include an exhibition of Christy Mathewson artifacts and the sale of tickets to the nearby Scranton/Wilkes-Barre Railroaders vs. Columbus Clippers game on Friday, August 8; and a parade followed by celebration at Christy Mathewson Park on Saturday, August 9.
Factoryville is located in northeast Pennsylvania, about 15 miles north of Scranton. Further information about the festivities can be viewed at Factoryville.org.
If you would like to join other SABR Deadball Era Committee members there, please contact Mark Dugo.
To learn more about SABR's Deadball Era Committee, click here.
---
We've heard your feedback: Some of you have said you look forward to "This Week in SABR" every Friday, but sometimes there are just too many compelling articles and announcements to read every week. We're not complaining — hey, keep up the great work! — but we know the feeling. So in an effort to make the length of this newsletter more manageable to read, we'll summarize some of the repeating/recurring announcements in a special "In Case You Missed It (ICYMI)" section of "This Week in SABR".
Here are some major headlines from recent weeks that we don't want you to miss:
All previous editions of This Week in SABR can be found here: http://sabr.org/content/this-week-in-sabr-archives.
---
We'd like to welcome all of our new SABR members who have joined this week. You can find all Members-Only resources at members.sabr.org and the New Member Handbook can be downloaded here.
Please give these new members a warm welcome and help them make the most of their membership by giving them the opportunity to get involved in their local chapter or a research committee.
| Name | Hometown | | | Name | Hometown |
| --- | --- | --- | --- | --- | --- |
| John Adams | Monrovia, MD | | | Mark Kindem | Raleigh, NC |
| Scott Altland | Camp Hill, PA | | | Joe Monaco | Fairless Hills, AL |
| Michael Anderson | Millersville, MD | | | Francesca Ossi | Bloomington, IN |
| Pierre Bontemps | Gatineau, QC | | | Matt Rogers | Takoma Park, MD |
| Ross Cores | Morgantown, WV | | | Jeff Rowell | Atlanta, GA |
| Daniel Durany | Fort Worth, TX | | | Sebastien Ruest | Aurora, ON |
| Ryan Dwyer | Dartmouth, NS | | | Philip Schulman | Sacramento, CA |
| Matthew Eads | Austin, TX | | | Brian Teague | Clarkston, MI |
| Michael Fanning | Silver Spring, MD | | | Adam Torres | Chicago, IL |
| Nick Gattuccio | Bellevue, WA | | | Charles Tripp | Saugus, CA |
| Matt Huggins | Chesham, ENG | | | Ken White | Modesto, CA |
---
Here are the new SABR research committee newsletters published this week:
Find all SABR research committee newsletters at SABR.org/research.
---
Here are the new regional chapter updates for this week:
Visit SABR.org/chapters for more information on SABR regional chapters.
---
Here is a list of upcoming SABR events:
All SABR meetings and events are open to the public. Feel free to bring a baseball-loving friend … and make many new ones! Check out the SABR Events Calendar at SABR.org/events.
---
Here are some recent articles published by and about SABR members:
Read these articles and more at SABR.org/latest.
---
This Week in SABR is compiled by Jacob Pomrenke. If you would like us to include an upcoming event, article or any other information in "This Week in SABR," e-mail jpomrenke@sabr.org.
Are you receiving our e-mails? "This Week in SABR" goes out by e-mail to all members on Friday afternoons. If they're not showing up, try adding "sabr.notes@sabr.org" to your contact list to ensure they show up in your inbox (and not the spam folder.)
---
Originally published: June 26, 2014. Last Updated: April 3, 2020.
https://sabr.org/wp-content/uploads/2020/03/research-collection4_350x300.jpg
300
350
jpomrenke
/wp-content/uploads/2020/02/sabr_logo.png
jpomrenke
2014-06-26 19:53:04
2020-04-03 14:39:17
This Week in SABR: June 27, 2014