This Week in SABR: November 14, 2014

Welcome to "This Week in SABR!" Here's what we've been up to as of November 14, 2014:
---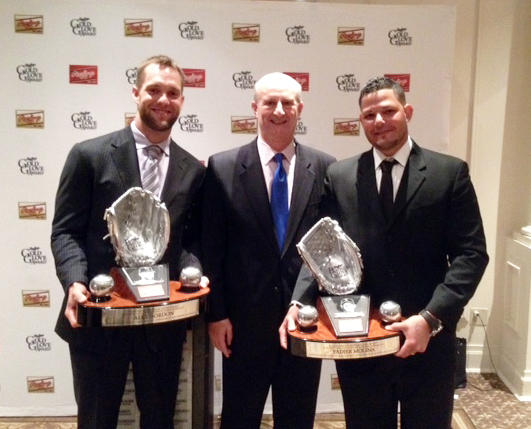 On Friday, November 7, SABR President Vince Gennaro presented the 2014 Rawlings Platinum Glove Awards to Kansas City left fielder Alex Gordon and St. Louis catcher Yadier Molina as the "Finest in the Field" for their respective Leagues.
The winners were announced during the 2014 Rawlings Gold Glove Award Ceremony presented by Gold Sport Collectibles at The Plaza Hotel in Manhattan, where the game's defensive stars accepted their hardware from some of baseball's greatest legends.
Molina's win represents his third Rawlings Platinum Glove Award in the 4-year history of Rawlings' honoring the best defensive player among the nine Rawlings Gold Glove Award winners. Molina earned 20.6 percent of the overall selection tally, edging New York center fielder Juan Lagares (17.7 percent), and Atlanta shortstop Andrelton Simmons (15.5 percent), the 2013 Rawlings Platinum Glove Award winner, for the top honor in the NL.
Gordon, celebrating his fourth consecutive Rawlings Gold Glove Award, received 21.6 percent of the total vote, besting Kansas City teammate and catcher Salvador Perez (15.9 percent) and Boston second baseman Dustin Pedroia (13.2 percent) for the AL trophy.
The Rawlings Platinum Glove Award winners are determined by combining votes based on an adjusted SABR Defensive Index™ for each of the nine Rawlings Gold Glove Award winners in each League and the votes from baseball fans worldwide.
"Now in its fourth year, the Rawlings Platinum Glove Award fan inclusion platform continues to prove that baseball fans worldwide know, value and celebrate defensive greatness," said Mike Thompson, executive vice president of marketing for St. Louis-based Rawlings. "This year's fan vote greatly exceeded our expectations; with passionate fans from countries across the globe letting us know who the best defenders are in baseball."
Based on the final SABR Defensive Index, Gordon led all American League outfielders with a 19.9 SDI, and Molina had the best SDI among all catchers in both Leagues with an 8.9 SDI.
"This year, the SABR Defensive Index and fan votes were closely aligned," said Vince Gennaro, president of SABR and chair of the SABR Defensive Committee. "More and more fans are paying attention to defensive metrics, and it seems to be influencing their votes."
Voting began at the conclusion of the 2014 Rawlings Gold Glove Award Announcement Show on ESPN2's "Baseball Tonight" on November 4 and ended 24 hours later. Fan discussion surrounding the Award on social media was fostered in part by some teams' open campaigning for their respective nominees. ESPN's Karl Ravech and SABR's Gennaro announced the winners live on stage during the Hollywood award show format.
Related links:
---
Good news! The Fall 2014 edition of the Baseball Research Journal was mailed out to all SABR members this week.
Those of you who receive the print edition should find your BRJ arriving in the next two to four weeks, although we've heard reports that some have already arrived. For digital subscribers, the e-book edition was delivered to your inboxes on Thursday.
To learn more about contributing to a future SABR publication, click here.
Having trouble downloading our e-books? To view PDF files on your computer, click here to download the free Adobe Reader software. Having trouble downloading e-books to your Kindle, Nook, Sony Reader or iPad? Click here for additional help.
We hope you enjoy reading the Fall 2014 Baseball Research Journal!
---
For those of you whose SABR memberships expire on December 31 — you can check your current membership status here — it's almost time for you to renew! We're excited about the upcoming year ahead of us and we hope you'll take advantage of all the great membership benefits offered to SABR members in 2015. Here's a short list:
http://sabr.org/member-benefits
You can renew your membership for 1 year or 3 years online at the SABR Store; by phone at (602) 343-6450; or by mailing this downloadable PDF form and your payment to the SABR office at 4455 E. Camelback Road, Ste. D-140, Phoenix, AZ 85018.
Dues are the same as they have been in recent years: for this, you get two editions of the Baseball Research Journal, the expanded e-book edition of The National Pastime; 8-10 free e-books published by the SABR Digital Library; "This Week in SABR" every Friday; access to research resources such as Paper of Record (with complete archives of The Sporting News); discounts to all SABR conferences such as the National Convention (Chicago 2015), the SABR Analytics Conference, the Jerry Malloy Negro League Conference, and the Frederick Ivor-Campbell 19th Century Conference; discounts to MLB.TV; and much, much more.
We believe SABR has something for everyone, from the active researcher to someone passionate about baseball. We hope you'll invite your friends, colleagues and family members to join at http://store.sabr.org.
Add a family member for $15: Any SABR member can add a family member in the same household for $15 per year; they will receive all electronic member benefits and access to the website, but no printed publications. To add a new family member, please contact Membership Director Deb Jayne. Note: In order to renew your existing family membership, you must log in to the SABR website under the family member's username/e-mail address, not your own.
---
In my 31 years as a member of the Society for American Baseball Research, I have seen SABR evolve greatly as an organization, offering unparalleled opportunities and benefits for members and commanding respect throughout the baseball community. And I have seen that first-hand: In 1983, I attended my first SABR Convention in my hometown of Milwaukee, where I was thrilled to meet some of the organization's founders. This past year, I attended both the 2014 Analytics Conference and the 44th annual convention in Houston — and I'm equally thrilled for SABR's future after getting to know the staff and volunteer leadership now in place.
To continue to grow as an organization, and to seize the great opportunities now within reach, SABR is in need of charitable gifts. Many members have already become donors, and you can join them right now by making your gift online at SABR.org/donate.
SABR is a 501(c)3 organization, which means your donation is tax deductible in the U.S. to the fullest extent of the law.
While the incentives are attractive, the real benefit is the satisfaction received from contributing to the continuing knowledge and appreciation of our national pastime.
Please join me in supporting SABR and send your donation by check to SABR Donor Program, 4455 E. Camelback Road, Ste. D-140, Phoenix, AZ 85018 — or by visiting SABR.org and pressing the convenient DONATE button at the top of the page. By doing so you help SABR fulfill its mission and increase the impact of our baseball analysis and historical study.
Many companies offer matching gift programs to encourage employees to contribute to charitable organizations. Please check with your company to see if it offers a matching gift program that will match your gift or volunteer hours to the Society for American Baseball Research. If you have questions regarding your gift, e-mail me at pbolda@sabr.org.
— Phillip Bolda, Chair, SABR Fundraising and Development Committee
---

Major League Baseball's A-listers will take home 2014 GIBBY trophies — the ultimate honors of the industry's awards season — based on votes by media, front-office personnel, MLB alumni, fans at MLB.com, and the Society for American Baseball Research.
SABR members will again help get to decide who had the best performances of the 2014 baseball season in the 13th annual MLB.com Greatness in Baseball Yearly Awards.
This year's GIBBY Awards feature nominees in 23 categories. Individual honors will go to the MLB MVP, in addition to the year's best starting pitcher, hitter, closer, setup man, rookie, breakout hitter, breakout pitcher, bounceback player, defensive player, manager, executive, and postseason performer.
GIBBY trophies also will be awarded for the year's top play, outfield throw, storyline, hitting performance, pitching performance, oddity, walk-off, Cut4 topic, regular-season moment and postseason moment, with video available via MLB.com's Must C highlight reels.
All 30 clubs are represented among the award candidates. In fact, every team has multiple nominees in 2014 — a testament to the parity of talent around the game.
The deadline to cast your SABR vote is 11:59 p.m. PST on Friday, November 21. You can still cast a fan vote without logging in through the end of the public voting period on MLB.com.
SABR members have the opportunity to play a key role in selecting the winners of the GIBBYs. The votes from SABR members will be equal to each of the other four categories.
SABR members (20%)
MLB.com fans (20%)
Front office personnel (20%)
Retired players (20%)
Media (20%)
The winners will be announced at a reception at the annual Baseball Winter Meetings on December 6, 2014, in San Diego, California.
---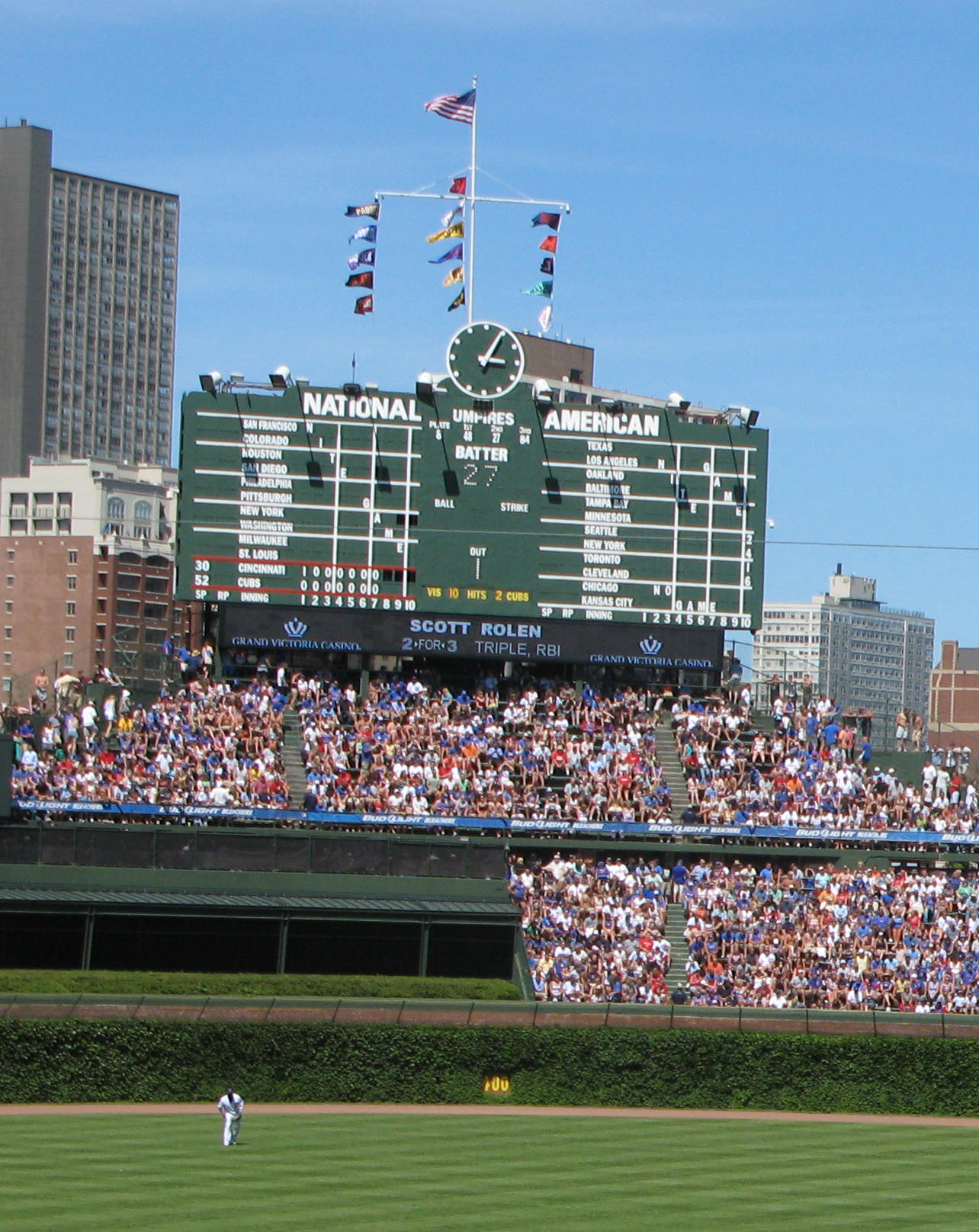 The 45th annual SABR national convention will take place June 24-28, 2015, at the Palmer House Hilton in Chicago, Illinois.
To coincide with the annual convention, the summer 2015 issue of The National Pastime will focus on Chicago-area baseball. Chicago, home to two of the oldest major league teams, has a long association with baseball.
The National Pastime is not limited only to the study of the major leagues; we're open to topics including college baseball, fan studies, women's baseball, Little League, semipro ball, and more. Articles may be historical, biographical, or analytical, but please avoid personal narrative.
Please also note that concurrent with the convention, SABR is releasing two Digital Library e-books — one on the 1919 White Sox and one on the 1929 Cubs. Therefore, we discourage submissions on those teams, although articles on other periods of Cubs and Sox history are certainly welcomed.
This issue of The National Pastime will be edited by longtime Chicago-based SABR member Stuart Shea. Stu will be taking queries and abstracts until November 15, 2014, and will make assignments no later than December 1. First drafts of articles will be due by February 1, 2014, and rewrites (if needed) will be due by March 1.
To query, send an e-mail to stushea@gmail.com with the subject line "TNP Query" and a key word or two on your subject. (For example: "TNP Query: Economics of Wrigley Rooftops.")
Please note that the TNP will have both a print edition (given out to SABR 45 convention attendees) and an expanded e-book version that will be sent to all SABR members. Some, but not all, of the articles will be selected to appear in the print edition, while more will appear in the electronic edition.
---
SABR has a long and storied history with baseball statistical analysis, evidenced by the link between our name and sabermetrics. While SABR is a multi-faceted organization involved in virtually every aspect of baseball, we have taken a major step to re-connect with our beginnings by producing and hosting the fourth annual:
SABR Analytics Conference
March 12-14, 2015
Hyatt Regency Phoenix
Phoenix, Arizona
Once again, we're bringing together the top minds of the baseball analytic community under one roof to discuss, debate and share insightful ways to analyze and examine the great game of baseball.
The schedule will consist of a combination of Guest Speakers, Panels and Research Presentations — plus the unique Diamond Dollars Case Competition, in which undergraduate, graduate, and law school students from across the country analyze and present a real baseball operations decision.
Conference registration is available now at the SABR Store. Click here to register. The conference is open to all baseball fans. The early registration rate is $395 for SABR members and $495 for nonmembers, or $350 for currently enrolled high school or college students (includes one-year membership to SABR).
The 2015 SABR Analytics Conference will be held Thursday, March 12 through Saturday, March 14 at the Hyatt Regency Phoenix, 122 N. 2nd St., Phoenix, AZ 85004. Click here to book your hotel room at the special SABR group rate of $174/night (plus tax) for double occupancy. Or call (602) 252-1234 and mention that you're with the SABR Analytics Conference.
Check back soon as we announce some of our featured speakers, panels and presentations!
SABR's long history in this area of baseball research, coupled with our mission of advancing the understanding and knowledge of baseball, makes us the perfect choice to coordinate and host this ground-breaking event.
For complete details and information, visit SABR.org/analytics.
The third annual SABR Analytics Conference was held March 13-15, 2014, in Phoenix, Arizona. Check out highlights at SABR.org/analytics/2014.
Related links:
---
With generous funding from The Anthony A. Yoseloff Foundation, Inc., SABR will award up to four scholarships to high school and college students who wish to attend the 2015 SABR Analytics Conference on March 12-14, 2015, in Phoenix, Arizona. This scholarship will pay for registration, air transportation and lodging up to a total value of $1,250.
The objective of this scholarship fund is to encourage student engagement with baseball analytics, and to engender an active interest in baseball research and SABR. The Yoseloff scholarship is to assist young researchers who want to attend SABR's Analytics Conference and to introduce them to fellow SABR members and professionals within the baseball community. Through this fund, SABR hopes to inspire future baseball research, expose students to high-quality research and build the research capability of interested students.
Click here for more information on submission guidelines and eligibility requirements.
All applications must be postmarked or e-mailed to Jeff Schatzki at jschatzki@sabr.org no later than December 31, 2014.
---
Both baseball and non-baseball historians of the 19th century will present a day-long NYC 19th Century Baseball Interdisciplinary Symposium from 9:00 a.m.-5:00 p.m. on Saturday, November 15, 2014, at John Jay College of Criminal Justice (524 W. 59th Street in New York). This interdisciplinary symposium, co-hosted by SABR's Nineteenth Century and Origins Committees, is intended to illuminate New York City's indelible contributions to the origins, growth, spread, and institutionalization of the game as we know it today, and how, in turn New York baseball of the era, impacted the lives of 19th-century New Yorkers and Americans beyond.
To help derive a greater understanding of what is known and what is not known about 19th-century baseball in and around New York City, SABR's Nineteenth Century and Origins Committees have established the inaugural NYC 19th Century Baseball Interdisciplinary Symposium on Saturday, November 15, 2014, to bring together a rare assembly of both leading baseball historians and experts on 19th-century New York City and 19th-century life.
The all-day program of panel discussions and research presentations will cover the last six decades of the 19th century, which will be divided between baseball's Pre-Professional Era (1840s-1870) in the morning and its Professional Era (1871-1900) in the afternoon. The $95.00 registration fee ($45.00 for students with currently valid College IDs) will include a comprehensive packet of symposium handout materials, a continental breakfast service, and a full hot buffet luncheon with a keynote address by NYC historian, author, and curator, Steven H. Jaffe (see below).
There will also be an optional post-symposium gathering immediately following the day's program at a nearby restaurant (food and beverage are individual pay).
The interdisciplinary program will feature baseball historians, authors and researchers, including: Major League Baseball Official Historian John Thorn; William Ryczek; Tom Gilbert; George Thompson; Robert Bailey; David Dyte; William Lamb; David Nemec; Donald Jensen; Ralph Carhart; and David Krell, among others.
An exclusive "interview" by Gary O'Maxfield of NYC baseball pioneer Daniel Lucius "Doc" Adams (1814-1899) will be provided by his great-granddaughter and "Doc" Adams historian, Marjorie Adams.
Three dedicated and highly regarded non-baseball historians, whose devotion to their respective studies go well beyond the letters following their names, will be joining this program as guest faculty. They are:
Keynote Speaker Dr. Steven H. Jaffe, historian, author and curator, currently the guest curator of the exhibition "Activist New York" at the Museum of the City of New York and author of New York at War: Four Centuries of Combat, Fear, and Intrigue in Gotham (Basic Books, 2012) and Who Were the Founding Fathers? Two Hundred Years of Reinventing American History (Henry Holt, 1996).
Dr. Ann Fabian, who will present on "Gambling in 19th Century America". Dr. Fabian is Distinguished Professor of History and American Studies at Rutgers University, New Brunswick, New Jersey. She is the author of Card Sharps, Dream Books & Bucket Shops: Gambling in Nineteenth-Century America (Cornell University Press, 1991; paperback, Routledge, 1999).
Dr. David Hochfelder will present on "How the Telegraph Helped Make Baseball the National Pastime". Dr. Hochfelder is Associate Professor of History at University of Albany and author of The Telegraph in America: A History (Baltimore and London: John Hopkins University Press, 2012).
The symposium is open to both SABR members and to the general public. To download the information packet for your passport to 19th-century New York City and a front-row seat to baseball being played there, please click here to download the information packet (PDF). For questions, please contact Peter Mancuso or John Zinn.
---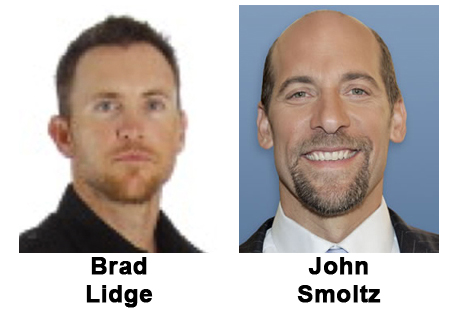 Former major league pitchers Brad Lidge and John Smoltz will serve as the featured speakers at SABR regional chapter banquets this weekend.
Lidge, a two-time All-Star closer who closed out the 2008 World Series for the Phillies, is scheduled to speak at the 17th annual Rocky Mountain Chapter banquet at the Denver Athletic Club, 1325 Glenarm Place in downtown Denver, Colorado.
Also speaking at the Rocky Mountain banquet is SABR member Herschel Cobb, grandson of Hall of Famer Ty Cobb and author of a new book on his relationship with his grandfather. All baseball fans are welcome to attend. For more information, visit RMSABR.org.
In Atlanta, Braves great and MLB Network analyst John Smoltz will headline the Magnolia/Georgia Chapter's fall banquet on Saturday at the Doubletree by Hilton Atlanta-Northlake (4156 Lavista Road, Tucker, GA 3008) in the Cabernet Savignon room.
Other surprise guests are expected to attend, and door prizes will be given away. For more details, click here.
For information on other upcoming SABR events, visit the Events Calendar at SABR.org/events.
---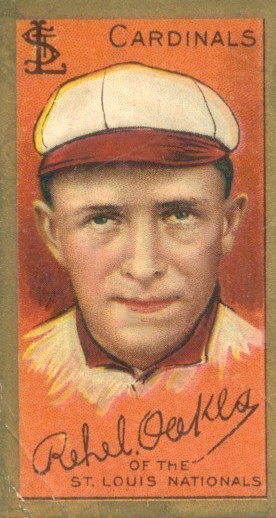 Six new biographies were posted as part of the SABR Baseball Biography Project, which brings us to a total of 2,950 published biographies. Here are the new bios:
All new biographies can be found here: http://sabr.org/bioproj/recent
You can find the SABR BioProject at SABR.org/BioProject.
Bios on more than just ballplayers: The ambitious goal of the SABR Baseball Biography Project is to publish a full-life biography of every major league player in history. But SABR members write about a lot more than just ballplayers. In addition, we have pages for Ballparks, Broadcasters, Executives, Managers, Scouts, Spouses, Umpires and a lot more on the BioProject website. You can browse all of these categories at http://sabr.org/bioproj/browse. So if you've ever thought, "Hey, that person (or ballpark) should get the full BioProject treatment" — write the story and we'll publish it!
Get involved! If you'd like to help contribute to the SABR BioProject, visit our BioProject Resources page or read the FAQs section to get started. We're also looking to expand the BioProject to include all "encyclopedic" articles on baseball-related subjects from past SABR publications or committee newsletters. If you come across an article you think should be included in the SABR "baseball repository" at the BioProject, send a copy or link to markarmour04@gmail.com or jpomrenke@sabr.org.
---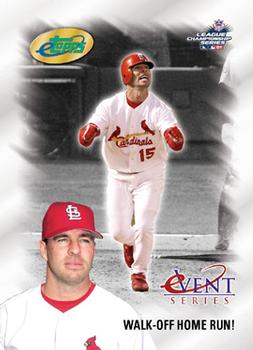 One new game story was posted this week as part of the SABR Games Project. Here is the new game story:
The SABR Baseball Games Project was launched in January 2014 to research and write articles on major-league and Negro League regular, postseason, and All-Star Games. These game accounts will complement Retrosheet and Baseball-Reference box scores as well as BioProject essays on the players involved.
The articles are not intended to be mere play-by-play summaries, nor should they be first-person narratives. Rather the goal is to put each game in historical context — whether that history is of a particular player, team, season, or something even broader.
Visit the new Games Project website at SABR.org/gamesproject.
---
Do you have a special interest in the Brooklyn Dodgers? We could use your help.
If you are interested in serving on the committee that selects the Ron Gabriel Award — which annually honors the author(s) of the best research, published or unpublished, on the subject of the Brooklyn Dodgers completed during the preceding calendar year — please contact Bill Nowlin at bnowlin@rounder.com by Friday, November 21.
You would join two others on the committee to help select a worthy recipient. Eligible works include but are not limited to magazine and journal articles, previously unpublished chapters or articles in anthologies or other books with multiple authors, unpublished research papers, written versions of oral presentations, books, databases and websites.
Ron Gabriel (1941-2009), a native of Brooklyn, New York, and longtime resident of Bethesda, Maryland, was a former Vice President of SABR and instrumental in establishing the Bob Davids Chapter, which serves the Washington-Baltimore region. He was founder and president of the Brooklyn Dodger Fan Club, and a charter elected member of the Brooklyn Dodger Hall of Fame.
This should be enjoyable for any Dodgers fan, and will help encourage further research about the Brooklyn Dodgers. Please let us know if you would be interested in helping.
---
Please note: Only ONE entry per nomination will be considered (do not submit multiple nominations for the same award). For more information on SABR Awards, click here.
---
We've heard your feedback: Some of you have said you look forward to "This Week in SABR" every Friday, but sometimes there are just too many compelling articles and announcements to read every week. We're not complaining — hey, keep up the great work! — but we know the feeling. So in an effort to make the length of this newsletter more manageable to read, we'll summarize some of the repeating/recurring announcements in a special "In Case You Missed It (ICYMI)" section of "This Week in SABR".
Here are some major headlines from recent weeks that we don't want you to miss:
All previous editions of This Week in SABR can be found here: http://sabr.org/content/this-week-in-sabr-archives.
---
We'd like to welcome all of our new SABR members who have joined this week. You can find all Members-Only resources at members.sabr.org and the New Member Handbook can be downloaded here.
Please give these new members a warm welcome and help them make the most of their membership by giving them the opportunity to get involved in their local chapter or a research committee.
| Name | Hometown | | | Name | Hometown |
| --- | --- | --- | --- | --- | --- |
| Graig Belcher | San Angelo, TX | | | William Moore | Ellicott City, MD |
| Warren Bellefond | New York, NY | | | Michael Murphy | Columbus, OH |
| Leon Chen | Longview, TX | | | Tom Nelman | Brookfield, OH |
| Mathew Forest | Lowell, MA | | | Gary Nusbaum | Westport, CT |
| Jordan Freemyer | Greeley, CO | | | Michael Patrick | E. Windsor, NJ |
| Julio Garcia | San Jose, CA | | | Reid Rozen | Chicago, IL |
| Janet Gardella-Grausam | Lake Worth, FL | | | Melvin Schriver | Midland, MD |
| Steve Hitchcock | Wichita, KS | | | Peter Stambaugh | High Point, NC |
| Izumi Ishii | Saitama-shi, JP | | | Bert Waters | Baltimore, MD |
| Mark Millikin | Chesapeake Beach, MD | | | Owen Watson | Oakland, CA |
In addition, please welcome our new Student Group Affiliate Members from AJ Heschel High School (adviser: Bosi Kinar) in New York, NY:
| Name | | | Name |
| --- | --- | --- | --- |
| Boaz Dolny-Lipsy | | | Harlan Reiss |
| Lev Gordon | | | Asher Ripp |
| Jeremy Kagan | | | Mason Siegel |
| Jonah Klausner | | | Akiva Singer |
| Jack Levy | | | Ezra Sitt |
| Max Melamed | | | Harrison Smith |
| William Pollock | | | Mickey Stein |
| Dylan Posner | | | Michael Steinberg |
Teachers, click here to learn more about signing up your group/class for a SABR Student Group Affiliate Membership.
---
Here are the new SABR research committee newsletters published this week:
Find all SABR research committee newsletters at SABR.org/research.
---
There were no new regional chapter updates published this week.
Visit SABR.org/chapters for more information on SABR regional chapters.
---
Here is a list of upcoming SABR events:
All SABR meetings and events are open to the public. Feel free to bring a baseball-loving friend … and make many new ones! Check out the SABR Events Calendar at SABR.org/events.
---
Here are some recent articles published by and about SABR members:
Read these articles and more at SABR.org/latest.
---
This Week in SABR is compiled by Jacob Pomrenke. If you would like us to include an upcoming event, article or any other information in "This Week in SABR," e-mail jpomrenke@sabr.org.
Are you receiving our e-mails? "This Week in SABR" goes out by e-mail to all members on Friday afternoons. If they're not showing up, try adding "sabr.notes@sabr.org" to your contact list to ensure they show up in your inbox (and not the spam folder.)
---
Originally published: November 14, 2014. Last Updated: April 3, 2020.
https://sabr.org/wp-content/uploads/2020/03/research-collection4_350x300.jpg
300
350
jpomrenke
/wp-content/uploads/2020/02/sabr_logo.png
jpomrenke
2014-11-14 13:00:36
2020-04-03 14:39:16
This Week in SABR: November 14, 2014