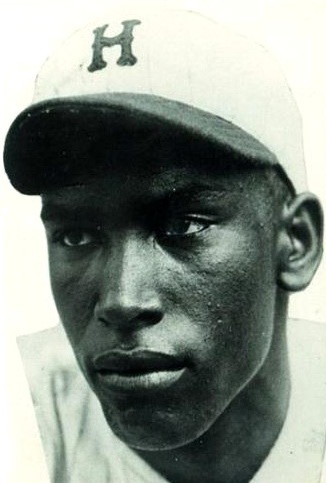 ---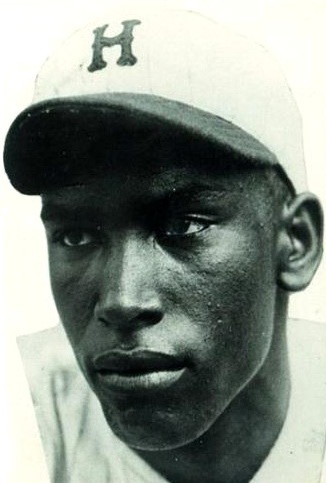 A league pennant was squarely on the line under the brutal Mexican sun on September 5, 1938. A team known as Agrario, led by the legendary Satchel Paige, battled Aguila for the championship of the summertime Mexican circuit, a league recently strengthened by the importation of such frontline Negro League stars as Josh Gibson, Ray Dandridge, Willie Wells, and the redoubtable Paige. For eight tense innings ageless Satchel had battled pitch for pitch with his rival, an equally tough Cuban ace on the hill for Aguila. Paige's formidable opponent that day would eventually amass an 18–2 record with a microscopic 0.92 ERA (and a league-best 184 Ks) before the wrap-up of that same summer season.
Both aces dueled for eight innings of a 1–1 deadlock before Paige became the first to succumb to the relentless heat. In the ninth frame the league's leading hitter brought his .387 average to the plate against yet another imported Cuban hurler, Ramón Bragaña, who had just relieved the wilted Paige. The tension was quickly erased when the star Aguila batsman crushed one of Bragaña's best offerings over the distant center field wall for a dramatic walk-off homer.
If one were to spice this story by announcing that the league-leading pitcher and the league-leading hitter were twin brothers, a reader could not be blamed for dismissing the veracity of the tall tale. And yet the truth in this case is even more incredible than almost any imagined Hollywood-style plot. The star Cuban hurler and the .387 hitter—not to mention the pennant-winning manager—were in fact all one and the same remarkable athlete.
The hero of this tale and so many more like it was in truth Martín Dihigo (DEE-go), black baseball's true El Inmortal ("The Immortal" as he was dubbed back home in Cuba). Not only was Dihigo the season's best pitcher and top batsman in the talent-filled Mexican League—in the final weeks of the preceding 1937 campaign he had also tossed the circuit's first-ever no-hit, no-run game (in Veracruz, versus Nogales, on September 16). Such feats merely scratch the surface of the legacy left behind by Cuba's greatest all-around diamond icon.
A talent of near-legendary proportions, Dihigo remains one of the indelible Cuban icons of the sport's first century — the nearly 100 years separating baseball's earliest introduction on the Caribbean island (1864) and Fidel Castro's banishment of the professional Cuban League (1961). Yet such a claim can only be made within the confines of Castro's island. One of the most versatile athletes ever to play the game, Cuba's greatest star remains a virtual mystery to millions of fans, especially those residing outside Latin America. Dihigo has been entirely overlooked by stateside diamond historians — even those who pride themselves in leaving almost no stone unturned when it comes to mining the game's rich past.
Tragically, Dihigo remained virtually unknown to North American fans, along with the bulk of his fellow Negro League stars, at least until his strange-sounding name was added decades later to the list of immortals housed in Cooperstown. He had earlier been similarly enshrined in Mexico, Venezuela, and his native Cuba, earning him a distinction as the only ballplayer elected to such Halls in four separate nations. In sharp contrast to his lack of fame among North American fans, on the annual winter tour back home in Cuba — as well as in Venezuela, Mexico, and the neighboring Dominican Republic — the wiry 6-foot-1 Dihigo was a true giant among diamond barnstormers of the 1920s and '30s. His absence from the stadiums of Major League Baseball nonetheless meant certain anonymity among both white-skinned North American fans and white-skinned North American sportswriters.
The selection of Dihigo for Cooperstown enshrinement (via a special Negro leagues committee in 1977)—coming at a time when only Puerto Rico's martyred Roberto Clemente among Latin-born ballplayers owned a plaque in organized baseball's narrow hall of heroes—was perhaps somewhat surprising to those unfamiliar with the annals of the diamond sport as it has long been played outside the confines of big league ballparks—in the Caribbean, in Central America, in Asia, in Europe and Oceania, and for many decades right here in the homeland, behind long shadows cast by the odious racial "color barrier." Without careful study of long-buried Negro league and winter-league records, sparse as these are, perhaps few at the time could have truly appreciated the fitting justice underlying the belated honor.
In fact, Dihigo's rare stature on his native island is so entrenched that his living memory has even overcome a half-century of post-revolution efforts to belittle, if not stamp out altogether, all earlier achievements of professional baseball from collective island memory. Despite the numerous glories amassed by amateur athletes after the 1959 revolution (such as five decades of total domination in world amateur and professional tournaments), it is the pre-Castro barnstorming professional hero, Martín Dihigo, who still towers untouched as the baseball-crazy island nation's greatest diamond treasure.
Most Cubans who religiously followed their national sport in the first half of the 20th century — before Fidel Castro's rise to power changed the direction of Cuban baseball as drastically as it altered everything else in Cuban daily life — would have concurred that Dihigo was the best ballplayer that their native island had ever produced. In Cuba before communism and the rise of amateur sport, El Inmortal was everywhere acknowledged as Babe Ruth, Joe DiMaggio, and Walter Johnson all wrapped up into one muscular dark-skinned package. Unfortunately that dark skin also made him the island's greatest lost export for several generations of North American baseball fans.
Fans everywhere share a special fascination with the truly versatile ballplayer. Baseball is not a game made for specialists; true diamond heroes hit with power or at least relentless precision, are possessed of glue-filled gloves and rifle-like throwing arms, and run the base paths with true abandon. For this reason alone, baseball traditionalists abhor the concept of a designated hitter, or rue the age of the single-inning relief specialist. Ballplayers that perform at multiple positions most often capture fans' hearts and stoke managers' eternal gratitude.
Imagine, then, an athlete who played all over the diamond not for some once-in-a-lifetime stunt (a la Bert Campaneris, César Tovar or Steve Lyons), but as an everyday occurrence. And imagine such a ballplayer being praised by skilled rivals and teammates alike for his unparalleled mastery at each position he manned. Imagine such an athlete and behold Martín Dihigo — baseball's greatest all-around Negro leaguer and in the eyes of many old-timers the top talent ever seen on the planet. Little wonder then that his fellow countrymen long called him "the Immortal." Far and wide—from Venezuela to Kansas City—he was known simply as "the Maestro," in fitting tribute to his on-field grace, all-star qualities, and unrivalled diamond prowess.
Yet "the Maestro" would sadly never have a chance to work his artistry on the grandest stage of all—an American League or National League ballpark. He had played a rich diamond music that was doomed to fall upon the deaf ears of a white-oriented sporting press up north. His concert halls simply always lay too far off the beaten baseball paths.
Ultimately, the real tragedy of Dihigo's exclusion from the white major leagues is today impossible to dismiss—legendary status and much-delayed hall of fame enshrinements aside. Beyond all else there was the two full generations of mainstream white fans who missed the thrill of simply seeing him play. There was the lamentable absence of a smoke-tossing Dihigo on the major league mound, in legendary combat with Lefty Grove or Bob Feller or Dizzy Dean; or perhaps an agile Dihigo roaming the same outfield with the young Joe DiMaggio or plugging the same infield with Marty Marion, Luke Appling, or Billy Herman. Dihigo himself never would know the sweet taste of glory that might have been his in a true big-league venue. And for a game so rich in historical records and fed by statistical documentation, the unarguable numbers by which each hero is measured are, in his case, simply not there for our perusal and admiration.
As a hitter he was devastating on the opposition: a .317 lifetime average in Mexico (where he was mainly employed as a pitcher); nine short seasons of documented .300-plus batting in his native Cuba; more than 130 career homers with at least 11 seasons for which his home-run numbers are entirely missing. The 130 career homers may well seem unimpressive by North American pro-ball standards—but only until one takes into account the cavernous Cuban, Dominican, and Venezuelan ballparks (often without outfield fences) in which Dihigo frequently played.
In a career that stretched to a quarter century in Cuba and included at least a dozen Mexican winter seasons and 14 Negro league campaigns, the Cuban star was always dominant as a pitcher. His mound credentials would eventually include no-hitters in three countries (Mexico, Venezuela, and Puerto Rico), a documented 119–57 Mexican League record, a verifiable 93–48 won-lost mark over his final 12 Cuban seasons, a 218–106 winter-league and Negro league record in games officially documented, and perhaps dozens more victories lost to history through shoddy or non-existent record-keeping.
While the raw numbers of base hits and pitching victories were never very well recorded, the anecdotal evidence for Dihigo's greatness is truly overwhelming. Stories abound of the Cuban's flaming fastball, his deadly throwing arm, his fence-rattling hefty lumber, and his rare grace at every field position except the catcher's slot. (He did occasionally move behind the plate, but the position was never a strong point or an assignment for which he showed much enthusiasm.) First an infielder, later an outfielder, and finally a pitcher, he was truly eye-catching on whatever part of the diamond he chose to patrol.
Some of Dihigo's hitting feats border on the legendary. Negro leagues historian John Holway reports on one ex–blackball ace, Schoolboy Johnny Taylor, witnessing a Dihigo line drive that nearly decapitated a paralyzed shortstop, then slammed against the outfield fence before the amazed infielder could raise his hands in apparent self-defense. "A foot lower and it would have killed the panicked infielder," recalls Taylor, Dihigo's teammate on the New York Cubans in the late 1930s.
One of Dihigo's most celebrated blasts not only cleared the center-field wall in a rural Cuban field, but also sailed over a weathervane atop a house 40-plus feet beyond the fence—a shot approaching 500 feet in distance. Buck Leonard told Holway of another Dihigo blast in Pittsburgh's Greenlee Field that sailed better than 500 feet before landing on an adjacent hospital rooftop.
In addition to his prowess with a bat, Dihigo possessed a throwing arm that veteran Negro leaguer Ted Page would later call even better than Clemente's. Dihigo once stunned Negro league great Judy Johnson with an unparalleled throwing exhibition at the Havana ballpark in the early 1930's. In a show of pregame skill, Dihigo had been matched against a professional jai alai player who first displayed his own athleticism by slinging a ball with his basketlike cesto that hit the center-field fence on a single bounce. Standing on home plate the rubber-armed baseballer then uncorked a heave that bounded off the same wall on the fly.
In addition to being the owner of unique physical skills, by all accounts, Dihigo was also a rather crafty competitor. Stories of Dihigo's clever and sometimes highly entertaining on-field ploys are common. He once shagged an outfield hit and then jogged the ball into the infield to communicate with his shortstop. On the return trip to his post (still clutching the baseball) he politely asked a runner stationed on second if he could adjust the dust-covered base. Dihigo then promptly achieved an unexpected putout by tagging the all-too-cooperative opponent, who had foolishly stepped off the sack. A more celebrated (if not apocryphal) incident—reported by one longtime Cuban fan to Holway—has Dihigo strolling from third base to the plate screaming "you balked, you balked" at a stunned rival pitcher. The gullible hurler reportedly remained frozen on the mound until Dihigo was halfway to the dugout with an unorthodox home-plate steal tucked in his proverbial back pocket.
Such documented testimonies to Dihigo's versatility are legion. Buck Leonard leads the parade of those who once spoke reverently of Martín Dihigo as the game's undisputed "greatest all-around talent." Leonard (himself frequently labeled the Black Lou Gehrig) was unequivocal in his enthusiastic assessment (again reported in an interview with Holway): "He was the greatest all-around player I know. I'd say he was the best ballplayer of all time, black or white. He could do it all. He is my ideal ballplayer, makes no difference what race either. If he's not the greatest I don't know who is. You take your Ruths, Cobbs, and DiMaggios. Give me Dihigo and I bet I'd beat you almost every time."
Dihigo, of course, did not start out as a ballplayer of such remarkable skill; nevertheless, he displayed immense raw talent from the outset. He began learning the game as an eager teenager, taken under the wing of black barnstorming greats (especially Oscar Charleston and John Henry Lloyd) visiting Cuba at the close of the World War I era. As a 17-year-old rookie of little polish with the powerhouse Havana Reds (better known later as the Havana Lions) the tall skinny kid from Matanzas would bat an anemic .179 and hold his roster spot only through some rather gaudy displays of defensive potential.
A first trip northward to the United States with Alex Pompez's Cuban Stars in 1923 (the exact same season when white Cuban Adolfo Luque emerged as a big-league star in Cincinnati) dramatically demonstrated two things about the lanky youngster to all who saw him play at second and short. First, you simply could not hit a ball by him in the infield; second, it was not difficult to throw a curveball right past the overanxious youngster. His speed and range around second base drew high praise from sportswriters on the Negro league circuit, and despite weak hitting, he was quickly hailed as the best Cuban import since mound ace José de la Caridad Méndez.
At first, Dihigo's impact in the Negro leagues was minimal due to his struggles with the curveball. But the slow start didn't last long for a player of such natural talent, dedication, and willingness to work out his proven defects. In a few years, Dihigo had emerged as one of the true masters of Negro league play. Diligently practicing his timing against the curveball deliveries of batting-practice hurlers, the agile youngster was soon pushing his batting average skyward: in two years he would hit .370, and then in two more his mark would climb to .386, along with 18 homers, which led the top summer Negro circuit then operating in the States.
Yet Dihigo did not restrict his baseball challenges to North American Negro league play. Soon he was also tearing up Mexican League ballparks. Nor did he limit himself to hitting and fielding a baseball for a living. Dihigo, armed with a fastball that was often compared with that of Paige, reversed Ruth's career path of pitching-ace-turned-slugger. In Mexico, Dihigo soon proved his rather special prowess as a converted pitching wonder, hurling the league's above-mentioned first recorded no-hitter, while also establishing its all-time standards for single-season ERA (first 0.93 as a rookie in 1937 and then 0.92 in 1938) and lifetime winning percentage (119-57, .676). In Mexico, he won in double figures on a half-dozen occasions (1938-1939 and 1942-46), and peaked with a career-high 20-plus victories at age 37 (22-7 with Torreón in 1942).
During most of his Negro league seasons, Dihigo was used on the hill only sparingly. Nevertheless, the versatile Cuban managed to make his mark on the mound from time to time. At no time was this truer than during the 1935 campaign—one of his best and at the same time most disappointing. As if to prove that Martín Dihigo was not a superman, that year was marked by two memorable—though ultimately disastrous—pitching outings. In that summer's East–West All-Star Game, Dihigo recovered from a sixth-inning wall collision (while chasing down a 400-foot Josh Gibson blast) to relieve Luis Tiant Sr. in the 10th frame. Dihigo yielded the tying runs in the 10th, and then gave up a crushing home run to Mule Suttles in the 11th. A similar outing would follow for the New York Cubans pitcher and playing manager at season's end. It came in a series-deciding playoff game with the Pittsburgh Crawfords. Dihigo stubbornly inserted himself in relief of Johnny Taylor, then promptly yielded a game-tying homer to Oscar Charleston. Judy Johnson followed that up by swatting a game-winning double that closed the door on New York's season.
Such disasters aside, Dihigo's overall pitching performances would in the end rank him with the game's greatest—black or white, major league or otherwise. His verifiable career won-lost mark—spread over a quarter-century, four countries, and four leagues—was sufficient to stand him alongside the big leagues' top statistical achievers. Dihigo posted a 107-57 ledger over 20 brief-schedule Cuban League winter seasons; throw in the 119 Mexican victories along with his ledgers in Venezuela and North American blackball leagues and the composite quarter-century pitching total comes to 288-142. Among noted Cooperstown inductees, only Robert Moses "Lefty" Grove and Whitey Ford (both southpaws) have better overall career records—and Grove and Ford only had to focus on excelling at one single position.
The conversion to pitcher, however, did not mean a slacking-off in other aspects of his balanced game. The late 1920s and early 1930s saw Dihigo's winter-league batting averages in his native Cuba soar from .300 (1925) to .344 (1926) to .413 (1927) to .450 (the second half of the same season after being traded from Habana to Marianao). In one remarkable individual performance, El Inmortal would nip out teammate Willie Wells for a Cuban League batting title by registering a 5-for-5 outing on the season's final day—a shade better than Wells' own 4-for-4 in the same ballgame.
The skinny kid who had arrived in the early 1920s with the Cuban Stars had filled out and developed wrists of steel in the mold of Ernie Banks and Hank Aaron. Holway, arguably the preeminent historian of the Negro leagues, has ranked Dihigo among the greatest of all black sluggers. He regularly led the Cuban circuit in home runs, in ballparks where outfield fences were a long way from home plate—if they existed at all. While ballpark considerations and the short schedules of the Caribbean leagues diminished the impact of Dihigo's raw hitting numbers, Holway's reconstructed record for the Cuban great (5,496 at bats, 1,660 hits, 134 HRs, .304 BA) remains impressive by almost any standard of measure.
When the seemingly ageless Cuban's playing days finally faded, Dihigo had other baseball challenges to conquer and other significant contributions to make. As a player or manager he led teams to league titles in Cuba (1936, 1937) and Mexico (1942), and managed a 1953 Venezuelan entry in Caribbean Series play. A cheery personality and considerable facility with English made Dihigo equally popular with Negro leaguers, fellow Hispanics, and North American big-leaguers seeking winter-league experience. It has been claimed that Dihigo's immense popularity (as well as the pure fun of playing for the easy-going bench boss) attracted the large number of Negro league stars who made their winter-baseball homes in Cuba during the 1930s and '40s. As the years passed, each time a new blackball great inherited his rightful spot as "greatest ever" at a new post on the diamond—say Satchel Paige on the mound, Oscar Charleston in the outfield, Judy Johnson at third, or Buck Leonard at first—it became common practice to point out that the new "immortal" had no parallel at his chosen position except, of course, the now-retired immortal Dihigo.
Cuba's most versatile star also tried his hand briefly at umpiring in both Havana and nearby Mexico. He even became an announcer/commentator for radio broadcasts of Cuban League games. By the early 1950's, however, Dihigo seemed to have turned a tad bitter and was uncharacteristically outspoken with a microphone in his hands. He often criticized the achievements of younger stars in the most acrid tones. Perhaps the strain of being so long ignored by the white baseball world (especially after 1947, when blacks finally entered the major leagues) was finally catching up with him. Dihigo's playing days had closed in the very year that Jackie Robinson broke Major League Baseball's color barrier. And that irony could not have been entirely lost on one of baseball segregation's most notable victims.
When the Cuban revolution transpired during the late 1950s, Dihigo faded out of sight behind the dense sugarcane curtain that surrounded the island in the wake of Fidel Castro's sudden rise to power. Once more, Cuba's greatest baseball icon was invisible everywhere outside the island of his birth. Dihigo had left his native country in protest when strongman Fulgencio Batista grabbed power in March 1952. All indications are that Dihigo was a strong supporter of the anti-Batista socialist revolutionary cause. He reportedly helped fund Fidel and his rebel forces during his later years of umpiring and managing in Mexico, while the rebels were themselves only a rag-tag band of outmanned insurgents camped out in the Sierra Maestra foothills of Oriente Province. Dihigo returned home permanently only after Fidel's revolution had finally succeeded.
Dihigo's final years were reportedly spent working in quiet support of Fidel's now-entrenched revolutionary movement. He served as an instructor with newly established programs institutionalizing amateur baseball on the island. Occasionally he appeared at "official" ceremonies such as school openings or stadium dedications. One widely published photo displays him tossing a ceremonial first pitch at the César Sandino Stadium in Santa Clara, nattily attired in straw hat and traditional guayabera.
If Martín Dihigo's celebrated athletic career was largely hidden from mainstream North American partisans, his life away from the diamond was equally opaque even for his countryman. Only the barest biographical details were ever touched upon in the Cuban press during his lifetime or recorded by is handful of later Cuban biographers. The only full-length biography (Alfredo Santana's thin tome entitled Martín Dihigo: El Inmortal de Béisbol) sticks narrowly to public feats and on-field accomplishments.
The public record does reveal that Dihigo was born May 25, 1906, on the company grounds of the Jesús Maria sugar plantation located in the Matanzas Province town of Limonar. He was the only child of Benito Dihigo and Maria Llanos, the former having served as a sergeant in the Cuban forces fighting against the Spanish during the 1890s war for independence. Dihigo did have two half brothers (one belonging to each of his parents) and his paternal grandparents are reported to have been indentured slaves at the same Jesús Maria sugar mill where his father later labored. An uncle, Mario Dihigo, earned limited fame as a respected medical doctor and university professor. When he was barely four years of age Dihigo's parents relocated to a modest wood-frame house in the Pueblo Nuevo barrio of Matanzas city. This childhood home, owned by his grandmother Liboria, stood less than one hundred yards from the historic Palmar de Junco ballpark, reportedly the site of Cuba's apocryphal first-ever baseball game of December 1874. It was on those playing grounds that the youngster first practiced the bat and ball sport as a pre-teenager.
Sometime in the late 1930s the then-established baseball star married Villa Clara native Africa Reina (sometimes spelled Reyna), and their first son (Martín Dihigo Jr., known as Martincito) was born in 1943, while Dihigo was playing for the Mexican League Unión Laguna club in Torreón. A decade later, well after the completion of his active ball-playing career, Dihigo's second son, Gilberto, was born back on Cuban soil. 
Dihigo's elder offspring and namesake attempted to follow in his father's athletic footsteps, signing a minor-league contract with the Cincinnati Reds in 1959 at the remarkably young age of sixteen. The younger Dihigo enjoyed only a brief stint (1960-1962) in the Cincinnati farm system, playing alongside Pete Rose and Tony Pérez in Geneva, New York, just before tensions between Castro and Washington escalated and the doors to the island finally slammed shut in 1962. At that time, Martín Dihigo Jr. returned home, taking up residence in Cienfuegos and actively supporting revolutionary causes. He studied for one year (1964) in the Democratic Republic of Germany (East Germany), earning a degree in physical education. Martincito (himself father of two children) today still serves at a physical education professor at Cienfuegos University. Younger son Gilberto followed a different career path as a talented sportswriter, beginning his career in Havana with the Trabajadores ("Workers") daily as a sports reporter. Gilberto eventually left his homeland (in the early 1990's) to seek his professional fortunes as a journalist in Mexico City.
The life of Cuba's greatest baseball prodigy ended—not surprisingly—in the same relative obscurity that had marked so much of his unparalleled diamond career. Boarding with his eldest son near Cienfuegos in his wife's native village of Cruces, the elder Dihigo suffered increasing health problems soon after his 65th birthday. The once-robust athlete was hospitalized on several occasions early in 1971, reportedly suffering from a cerebral thrombosis. He died quietly in the early morning hours of May 20, 1971. His body was laid to rest in his wife's family plot in the center of Cruces and that village now maintains a small but impressive Martín Dihigo Museum only a few blocks from the athlete's final resting spot. A period of country-wide mourning followed the interment, one truly befitting a national idol. Public ceremonies featuring the nation's number one fan, Fidel Castro, were held, and numerous newspaper tributes recounted every past triumph of the figure universally acknowledged among his countrymen as El Inmortal. Dihigo was even treated in death as a fallen hero of the revolution, though his island-wide reputation had been earned in another era and far away from the arenas of national politics.
Cuban-born big league star Orestes "Minnie" Miñoso's own childhood baseball idol, not surprisingly, was none other than the immortal Martín Dihigo. Both hailed from Matanzas Province (as did a handful of other notable Cuban major leaguers including Bert Campaneris and Leo Cardenas) and both would travel a similarly rocky path through racial harassment to eventual baseball stardom. Miñoso has frequently acknowledged his debt to the idol of all those who knew the heyday of Cuban professional baseball.
"Dihigo once let me carry his shoes and glove and that's how I got into the ballpark down there when I was a kid. He was a big man, all muscle with not an ounce of fat on him. He helped me by teaching me how to play properly. When I played a few years in the Negro Leagues, with the New York Cubans, Dihigo was past his prime and just a manager then, so I never really competed against him as a player. But it is difficult to explain what a great hero he was in Cuba. Everywhere he went he was recognized and mobbed for autographs. I'd have to say he was most responsible for me getting to the major leagues. He was a big man, but he was big in all ways, as a player, as a manager, as a teacher, as a man."
As Miñoso so eloquently states, to comprehend just how large a national treasure Dihigo once was in the baseball-crazed nation of Cuba is virtually impossible—especially in today's world crammed with transient celebrities but devoid of lasting heroes. A disadvantaged youth from Miñoso's own plantation background of grinding poverty had somehow ignored all insult and exclusion to achieve ultimate hero status. Miñoso's choice of ball-playing hero, therefore, is not surprising. The irony—perhaps quite unapparent to Miñoso in his own youth, or even at his career's end—was just how alike their careers actually were.
Nevertheless, unlike his idol, Miñoso is not immortalized with a plaque of his own in Cooperstown—although that might not be the case if his full career (winter leagues and Mexican League, in addition to the majors) were ever taken into account. But while Martín Dihigo does boast a plaque in Cooperstown, he remains nonetheless a top candidate for the distinction of being one of baseball's most overlooked and underappreciated Hall of Famers.
Last revised: August 22, 2022 (zp)
A substantially more extensive version of this biography appeared as Chapter 1 (Martín Dihigo—Baseball's Least-Known Hall of Famer) of the author's book "A History of Cuban Baseball, 1864-2006" (Jefferson, NC: McFarland & Company Publishers, 2007). A more similar but shorter version was also published as "Lost in the Crowd" in: "108—Celebrating Baseball" 1:1 (Summer 2006), 61-69. The version above appeared in Cuban Baseball Legends: Baseball's Alternative Universe (SABR, 2016), edited by Peter C. Bjarkman and Bill Nowlin.
Acknowledgments
The author is indebted to Jan Finkel, whose editorial commentary and astute suggestions helped to improve this biographical essay immeasurably.
The given family names of several of Cuba's most renowned past-era stars are frequently misspelled and often mispronounced—prime indications of the injustices that have befallen island ball-playing legends. Dolf Luque (LOO-kay) is properly stressed on the first syllable; his given name was Adolfo and the short form—Dolf—should be spelled with an "f" and not a "ph". Dihigo (DEE-go) is also stressed on the first syllable, but the given name carries a written stress mark—Martín—and is thus pronounced Mar-TEEN. Dihigo's Cooperstown enshrinement in 1977 was not enough to prevent celebrated baseball historians Lawrence Ritter and Donald Honig from referring to him several times as "Martin Dihago" in their 1979 book The Image of Their Greatness. Such casual treatment has been even more egregious with 2006 Cooperstown selectee Cristóbal Torriente, whose first and last names have regularly been subject in the literature to a myriad of variations (Christobel, Cristobel and Torrienti being the most common abuses).
Sources
Bjarkman, Peter C. A History of Cuban Baseball, 1864-2006 (Jefferson, North Carolina and London: McFarland & Company Publishers, 2007).
____________. Diamonds around the Globe: The Encyclopedia of International Baseball (Westport, Connecticut: Greenwood Press, 2005).
Brock, Lisa and Bijan Bayne. "Not Just Black: African Americans, Cubans and Baseball," in: Between Race and Empire: African Americans and Cubans before the Cuban Revolution. Edited by Lisa Brock and Digna Castañeda Fuentes (Philadelphia: Temple University Press, 1998), 186-204.
Figueredo, Jorge S. Who's Who in Cuban Baseball, 1878-1961 (Jefferson, North Carolina and London: McFarland & Company Publishers, 2003).
González Echevarría, Roberto. The Pride of Havana: A History of Cuban Baseball (New York: Oxford University Press, 1999).
Holway, John B. Blackball Stars: Negro League Pioneers (New York: Carroll & Graf, 1992), 236-47.
_____________. The Complete Book of Baseball's Negro Leagues—The Other Half of Baseball History (Fern Park, Florida: Hastings House Publishers, 2001).
Riley, James A. The Biographical Encyclopedia of the Negro Baseball Leagues (New York: Carroll & Graf, 1994).
Rucker, Mark and Peter C. Bjarkman. Smoke—The Romance and Lore of Cuban Baseball (New York: Total Sports Illustrated, 1999).
Santana Alonso, Alfredo. Martín Dihigo: El Inmortal del Béisbol (Havana: Editorial Cientifico-Técnica, 1997, 2006).
Torres, Angel. La Leyenda de Béisbol Cubano, 1878-1997 (Montebello, California (self-published), 1996).
Treto Cisneros, Pedro. La Liga Mexicana: Estadisticas Comprensivas de Los Jugadores, 1937-2001 (Jefferson, North Carolina: McFarland & Company Publishers, 2003).
Born
May 25, 1905 at Matanzas, Matanzas (CU)
Died
May 20, 1971 at Cienfuegos, (CU)
If you can help us improve this player's biography, contact us.
http://bioproj.sabr.org/bp_ftp/images4/DihigoMartin.jpg
600
800
admin
/wp-content/uploads/2020/02/sabr_logo.png
admin
2012-01-29 20:43:50
2022-08-22 10:45:16
Martin Dihigo