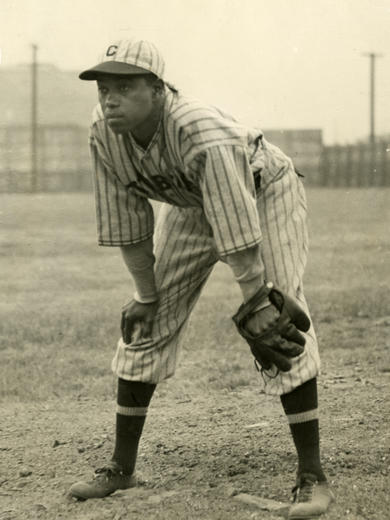 ---
"Judy Johnson was the smartest baseball player I ever came across." — Ted Page1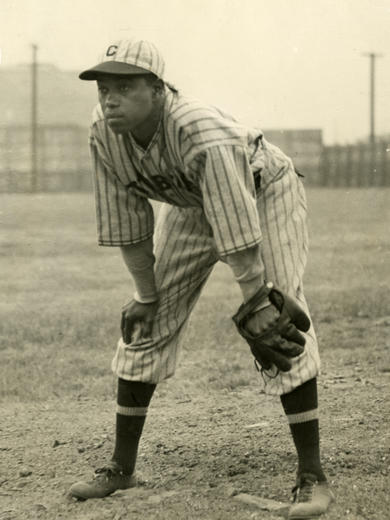 Despite his father's aspirations for William "Judy" Johnson to become a boxer, Judy never entered the ring. Instead, Johnson took his game to the diamond. For that, baseball owes him a debt of gratitude. In the Negro Leagues, if Satchel Paige's game was flamboyant, Johnson's was quietly exuberant. If Josh Gibson was sheer power, Judy was pure finesse. Negro League historian Leslie Heaphy noted, "Johnson was well respected by his fellow players for his quiet, unassuming leadership and his intellectual grasp of the intricacies of the game. He was quiet, shy, but mentally tough."2 And Judy excelled on the only baseball fields on which African-Americans could play until 1947.
William Julius Johnson was born on October 26, 1899, in Snow Hill, Maryland, on the Eastern Shore. He was the third child of William and Annie Johnson, born after siblings John Jr. and Mary Emma.3 Official records and Johnson himself cite different months and either 1899 or 1900 as his actual year of birth. A firm date has never been substantiated. When Judy was still a child, the family relocated to Wilmington, Delaware, where his father worked as a seaman.4
Biographers of Johnson are benefited by the oral history to which he himself contributed, which includes several interviews in his later years that shaped our understanding of Judy and gave us his perspective on the game, his teammates, and opponents. To appreciate Johnson's legacy as one of the all-time great Negro League players, statistics and the words of those who watched him play are important. But without Johnson's own insights, the story would be incomplete. Judy Johnson's words highlighted the important events of his childhood: a father's expectations, an emerging love for baseball, and a comfort for the surroundings of his youth — northern Delaware — that would stay with him into adulthood and shape his career.
William Johnson Sr. revered and apparently knew Jack Johnson, and named both of his sons in some form after the pugilist. In fact, the elder Johnson "had a license to train boxers and wanted his son to be a prize fighter."5 Johnson's career did not take that path, as he rejected his father's advice to box:
"Daddy kept telling me to be a prize fighter, but I couldn't fight a lick. … My dad made my sister my sparring partner. She was twelve and I was about eight or nine. … She would bang me and bang me. … [eventually my daddy] said I wasn't for fighting."6
Johnson's interests lay elsewhere. As he recalled, "I was more interested in playing baseball. … My father was the athletic director of the Negro Settlement House in our neighborhood and so I always had bats and balls. I think that was the only reason the other kids let me play, because I really wasn't very good at the time."7
In his later years, Johnson reflected on his baseball beginnings in Wilmington.
"Baseball was my first love. … One thing I worked hardest at was playing ball. When I became good sized, I joined a Wilmington team called Rosedale. We played on Saturdays against other white and Negro teams from around town. All of us, whites and blacks, played every chance we got at the ballpark at 2nd and Dupont. … we walked to all the games."8
At the same time, as his interest in baseball grew, he dropped out of high school. Johnson explained, "I never finished at Howard High. Since my father couldn't afford clothes I would have liked, I got a job [as a stevedore at Deep Water Point, New Jersey] for $3 a week."9
Johnson's player file in the Baseball Hall of Fame includes a fascinating document — a kind of "this is your life" script that his friends used in his later years to celebrate his retirement from Negro League ball. In the script, those honoring him shared:
"And then you were thirteen and showing an interest in organized sandlot ball. You and several other fellows met at the home of Anita Irons, who was later to become Mrs. William J. Johnson. There, her brother Randolph Irons organized a team. … You played baseball and courted her. She went to Normal School to become an elementary teacher. It was in 1923 Judy that you decided that two could live as cheaply as one and Anita Irons became Mrs. William J. Johnson."10
Judy and Anita were married for 62 years. After her death in 1985, Johnson was never the same. "She was the most important thing in my life. Even baseball was second to Anita," he said.11
Johnson continued to work at Deep Water Point through World War I, playing ball with the nearby Chester (Pennsylvania) team:12
'I thought I was pretty good. I figured I was the best around. I wanted to move up. Now Chester had a pretty good ballpark, just above the team I was on in Wilmington [Rosedale]. They'd pay me a couple of dollars and trolley fare — there weren't any buses then. They were my first professional club.'13
Johnson got wider exposure playing for Chester and, according to John Holway, "got his first break when World War I called many of the stars of the top black teams into service."14 Johnson reminisced, "I must have impressed the manager of the Philadelphia Hilldale club, because he asked me to play with them on Thursdays and Saturdays at their field in Darby. Sundays they'd go to Atlantic City as the Bacharach Giants. "Same club, just different suits on. Like the Globetrotters. [Bacharach was nonetheless a separate team relocated in Atlantic City in 1916 from Florida. The practice Johnson experienced was one of player-sharing during the war when rosters were depleted by call-up or volunteering for the war effort.] I got five dollars a day."15
It is around this time that William Johnson gained the nickname Judy. According to Johnson, "[W]hen I left home in 1920 to play in Philadelphia, they had a fellow named Judy Gans, a first baseman, never much of a hitter but a good fielder and they said I looked so much like him they called me Judy too."16 A closer look at Gans's career shows his years during World War I split between the Chicago American Giants and the Lincoln (New York) Giants. Coupled with his military service overseas toward the end of that time, it is likely that Gans played occasionally for Hilldale or Madison after returning from France.17
At the end of the war, as players completed their military service and returned to Hilldale, Johnson was assigned to the Madison Stars, a Hilldale farm club.18 Over the next two years, Johnson played for Madison with the goal to return to Hilldale. In 1920 he was told by Hilldale owner-manager Ed Bolden, "[Y]ou work hard this winter, come back in the spring, and we will sign you on as a regular."19 Johnson did just that and Bolden signed him for $100 per month.
Ribowsky noted in his history of the Negro Leagues, "For $100, which was all that Ed Bolden had to pay the Madison club for the boy named Judy, he got a ballplayer with a psychotic passion for getting on base. Judy would meticulously let out the seams of his left uniform sleeve, the one facing the pitcher [Johnson batted right-handed] so he could be hit with the pitch."20
Hilldale already had an accomplished third baseman in Bill "Brodie" Francis, but Francis knew that Johnson would be a strong addition to the team. Johnson explained, "Brodie was very good to me. He taught me a lot about playing third base even though he knew I was eventually going to take his job." Francis's teaching stood Judy well. On the topic of bunting, "Francis worked with me on it for hours. I was trying to field a bunt, stand up, and throw. Of course, that didn't work very well. Francis taught me to come in, grab the ball with my bare hand, and throw all in one motion. He also taught me to throw underhand or across my body according to the situation."21
Johnson was a raw talent and had a slight build (5-feet-11, 150 pounds). He showed promise but was not an instant success. Monte Irvin, in Few and Chosen, noted, "He batted only .227 in his first year, but Pop Lloyd took a liking to Judy and worked with him, helping Johnson to polish his skills at bat and in the field. … Pop taught me more baseball than anybody else."22 According to Johnson, "Lloyd was a great teacher, he'd make you play your head off, and he was always full of encouragement."23
The economics for a Negro League ballplayer in the 1920s were noteworthy, historian Robert Peterson wrote:
"Johnson … was signed by the Hilldale Club in 1922 for $135 a month [up from his 1921 salary of $100], an average salary for a young player at that time. … Although this was paid only during the playing season of about six months, it put the ball player on an elite economic plane in the Negro community, especially since he could augment his earnings by playing ball all winter long in Florida, California, or Latin America."24
Thanks to Francis and Lloyd, two established players on the Hilldale team, Johnson learned quickly and transitioned into Hilldale's third baseman of the 1920s.
Johnson's lengthy sojourn at Hilldale in the 1920s was unusual. Player movement among teams was common depending on the stability of franchises, the level of pay, personality clashes between players and managers and owners, and frequent dealing of players by owners from one team to another. As one of the relatively stable teams in that time under a strong owner, Hilldale became Johnson's home. Coupled with his local roots and the mutual regard he and Bolden had for one another, Johnson played for Hilldale from 1921 through 1929.
Ed Bolden, a black entrepreneur in Philadelphia and owner of the Hilldale Daisies, was a significant presence in the world of Negro League baseball. Hilldale was not a member of Rube Foster's 1920 formation of the first Negro National League, but instead stayed outside the fold and focused on "the transformation of the Hilldale Athletic Club into a full-time business enterprise."25 This involved, according to Bolden, total control of scheduling games and a strong competitive schedule, high moral standards of players and of fans in the stands, decent pay for players, and good grounds.26 All of this offered an attractive environment for players and a reason for Johnson to make it his home.
Hilldale began in Darby, Pennsylvania, originally as a team for youth. Bolden, business manager and part-owner of the Hilldales, "incorporated the club, and with the proceeds of a stock sale, he bought a field and built a wooden grandstand seating about 5,000." According to Johnson, "we usually filled it. … [W]e had the best infield that big league players ever played on … and if it rained for an hour like everything and you sat around for [a] half hour you couldn't see a bit of water anyplace. A ball would very seldom take a bad hop unless someone dug a hole with his spikes."27
Although Johnson became best known for his play with the Grays and the Crawfords — the Negro League powerhouses of the 1930s — he made his name with Hilldale in the 1920s.
According to Rendle, "Judy was fortunate to play for one of the best teams in all of the Negro Leagues if a young man wanted to balance a career with a family. The reason was simple. In and around Philadelphia the Hilldales found ample competition, taking on both white and black teams. … [T]hat was the one thing I liked about Hilldale [Johnson said], you were home almost every night.'"28
The 1921 season marked Johnson's first full year with Hilldale and his stats were not stellar (.268 BA, .771 OPS in 97 at-bats), but consistent play helped him get his footing. Hilldale finished first among the collection of Eastern Independent clubs, besting its rival the Atlantic City Bacharach Giants. In 1922 Johnson batted .280 with an OPS of .658 in 125 at-bats.29 The formation of the Eastern Colored League in 1923, intended to counter the Negro National League and its Midwest teams, created a haven for Hilldale and its competitors on the East Coast, the Bacharachs, Brooklyn Royal Giants, Baltimore Black Sox, Cubans, and the Lincoln Giants. Hilldale won the pennant going away, but no postseason competition could be arranged, given Foster's animus for the ECL and its player raids on Midwest teams.
Johnson's batting continued to improve in what was now his full-time role as the team's third baseman. Hilldale played six games against two different squads of major leaguers, many from the Philadelphia Athletics team that had finished sixth that year. In Lanctot's history of Hilldale, he noted, "Hilldale's five victories against two barnstorming clubs provided a stunning climax to an amazing season and placed the club at the forefront of black baseball."30
This would not be the only time that Johnson played against major leaguers:
"The white ball players at that time were always glad to play against our Negro ballplayers, because there weren't salaries like there are today. They made almost as much money playing us after the World Series was over as they would make almost the whole season. I played against every big leaguer, from Babe Ruth on down."31
Johnson's barnstorming play against white players was too extensive to document here, but one other series is worth noting. After the 1926 World Series, Hilldale played an American League all-star team that included Heinie Manush, George Burns, Jimmy Dykes, and Lefty Grove. The records for the series are incomplete but indicate at least three Hilldale wins to one loss over the all-stars, including two losses by Lefty Grove and a .374 batting average by Johnson.32
The year 1924 "pitted the champions from the Negro National League against the champions of the Eastern Colored League in the inaugural Colored World Series between the Kansas City Monarchs and the Hilldale Club."33 Hilldale had easily won the inaugural ECL season, besting the Baltimore Black Sox by three games; they "were steady throughout the season, never losing more than two games in a row. … Their toughest league opponent was the Lincoln Giants, splitting the series at five games each. And they beat the league's runner-up Black Sox seven games out of ten games and won six of ten from the tough Bacharach Giants."34 Johnson batted .337 with an .895 OPS in 300 at-bats for the season.
The 10-game World Series began in Philadelphia on October 3. By prior agreement, this first World Series would be played in four cities rather than just at the Kansas City and Hilldale ballparks. The first two games were in Philadelphia, with the Monarchs winning Game One, 6-2, as Johnson went 2-for-3 with a double and a walk, and Hilldale taking Game Two, 11-0. Johnson was 3-for-5 with an RBI in the second game. The Series then moved to Baltimore's Black Sox Park for Game Three, which ended in a 6-6 tie, called because of darkness after 13 innings. Johnson continued his torrid hitting, going 3-for-7 with two doubles.
Game Four in Baltimore was a Hilldale win, 4-3, and Johnson went hitless in three at-bats. Rube Currie's 6⅔ scoreless innings saved the day for the Daisies. The series shifted to Kansas City for Game Five and Hilldale won again, 5-2, to take a 3-1 Series lead. Johnson was 3-for-5 with three RBIs and his ninth-inning "wallop over [George] Sweatt's head in deep center with [Clint] Thomas on 3rd and [Joseph 'Sleepy'] Lewis on first base broke up a hurling duel between 'Bullet'] Rogan … and one 'Nip' Winters" won the game for Hilldale."35
All looked promising for Hilldale, but Game Six went to the Monarchs, 6-5. Johnson extended his hot hitting, going 2-for-4 and driving in three of the five Hilldale runs; his Series batting average now stood at .481. Game Seven in Kansas City was another win for the Monarchs, 4-3. Johnson went 2-for-5 and scored both Hilldale runs. The remaining three games took place at Chicago's South Side park with the Series tied at three apiece with one tie. Kansas City won, 3-2, and, for the second time in the Series, Judy Johnson went hitless. Hilldale was ahead 2-0 in the bottom of the ninth when, with two outs and one on, the Monarchs rallied to win the game against Hilldale's starting pitcher, Rube Currie.
Hilldale won Game Nine to tie the Series at four games each when, knotted at 3-3 in the top of the ninth, Johnson led off with a double and then scored the winning run on an unassisted groundout to first. Game Ten was a pitching gem by Jose Mendez as the Monarchs' ageless wonder hurled a three-hit shutout. Johnson went hitless in the finale but ended the Series with a .341 batting average to lead all batters on both teams.36
The following year Hilldale found redemption by winning the second World Series, this time defeating the Monarchs in a rematch, five games to one. The first four games were in Kansas City while Games Five and Six took place in Philadelphia. Johnson went only 6-for-24 but was still instrumental in several of Hilldale's wins. In Game One he tripled in two runs in the top of the 12th to spur Hilldale to victory, 5-2. The Monarchs won Game Two, 5-3, but Johnson led off the 10th in Game Three with a single and later scored on a double by Pete Washington to defeat the Monarchs. Hilldale did not lose again, winning Game Four, 7-3, and then winning 2-1 and 5-2 in Philadelphia, both thanks to big hits by Biz Mackey.37
After Hilldale's World Series victory, Johnson traveled to Florida to play winter ball. Florida was one of several winter venues for ballplayers — both black and white. Whether players went to Cuba, Mexico, Florida, or California, the reason was the same: The job of ballplayers was to play ball and these locations provided additional venues in which to play. Negro League ballplayers often received better pay in the winter leagues because their regular ballclubs frequently struggled financially and could not afford to pay a high wage. In Florida the attraction was Palm Beach, where "[t]wo rival hotels, the Breakers and Poinciana, hired the best black professionals to wait on tables and entertain guests on the baseball diamond. The rivalry between the two hotels was intense. But it was the money-making opportunities that lured many of the players down there. The pay and tips were excellent."38
In 1926 Hilldale failed to match its three prior pennants and finished second to the Atlantic City Bacharach Giants. Atlantic City went on to play the Chicago American Giants in an epic World Series of their own. Although Johnson hit .316 that year, he suffered an injury during the season — he was hit in the head by a pitch — that affected his batting over the next couple of years. "After he was hit in the head by a pitch, Johnson's average slipped below .300 in 1927 and 1928, but he rebounded and hit .390 in 1929."39
The Eastern Colored League folded in midseason in 1928 when several of its teams collapsed financially. Hilldale played 64 games that year and finished with a record of 35-28-1. At the age of 28, Judy posted mediocre combined statistics for Hilldale and, later, a team of colored all-stars — a .242 batting average and .651 OPS in 219 at-bats. In 1929 Hilldale moved to the short-lived American Negro League masterminded by Cum Posey. The league consisted of five former ECL teams (the Bacharach Giants, the Baltimore Black Sox, the traveling Cuban Stars, Hilldale, and the Lincoln Giants) along with the Homestead Grays (who had been playing as an independent squad). The Black Sox won both halves of the season and were awarded the pennant.
Johnson mounted a career comeback of sorts in 1929. In 342 at-bats (mostly with Hilldale), he hit .365 with an OPS of .921 and 72 RBIs. At the end of the season, Pittsburgh Courier columnist W. Rollo Wilson wrote that "the best player in every respect on the club [Hilldale] was unassuming Judy Johnson, arrived at last as the best third baseman in Negro baseball. He was the most consistent and timely hitter for the Clan and he led the league in fielding his position and in the number of hits made." In fact, Wilson wrote, "the most valuable player in the [entire] baseball field I saw this summer was Judy Johnson of Hilldale. If you have ever seen him play and have marked his pep and ability, you can see why I chose him over all the rest."40
Johnson's superlative play and Hilldale's ascendancy were made for each other. "The key to success of the Hilldales during the 1920s rested with William 'Judy' Johnson," historian Heaphy asserted.41 Neil Lanctot summarized the relationship, writing, "During the 1920s, a combination of a large black population, a strong team, and available home grounds enabled Philadelphia and Chicago to reign as the most consistently profitable venues in their regions."42
Johnson continued to play baseball in the winter, both in Florida and Cuba, as the money was simply too good to pass up. In all, Johnson played in Cuba during the 1926-27, 1927-28, 1928-29, and 1930-31 seasons. In 1926-27, Johnson played for the Almendares Alacranes (managed by Adolfo Luque), the winner of Cuba's Triangular Series. Johnson hit .374 in 115 at-bats. In 1927-28 he batted .333 in 32 games and 132 at-bats playing for the team named Cuba, which came in second to Habana, and he again played for Cuba in 1928-29 as the squad once more finished well behind Habana. His final appearance was in 1930 when Johnson's Almendarista team including Martin Dihigo, Pop Lloyd, Dick Lundy, and Clint Thomas came in first.43
In 1930, with the Depression's far-reaching impact affecting many black entrepreneurs and their Negro League teams, Cum Posey maintained the Homestead Grays as an independent squad. This approach contributed significantly to the Grays' financial stability. Homestead played games in and around Pittsburgh to keep traveling expenses down, and Posey made sure that the team garnered a reasonable portion of the gate when it played on the road.
Posey began to raid other teams that could not compete with the salaries he offered and, in 1930, assembled a powerhouse lineup. He signed Johnson and Oscar Charleston from Hilldale to strengthen a lineup that already had Vic Harris, Buck Ewing, and Smokey Joe Williams. Wilson, in the Pittsburgh Courier, lauded Johnson's signing, noting, "I don't think Johnson was ever fully appreciated by the Darby owners or fans."44
Historian Peterson wrote:
"The Grays barnstormed their way through 1930. With no league in place, Negro League teams played each other on a catch-as-catch-can basis and filled their schedule against semipro teams. It was the aggressive road schedule that shaped Johnson's recollection of his year with the Grays: 'The Grays traveled all season long. Every day you were going, you'd go and ride over those hills. Every two hours you had to average a hundred miles. With nine men in the car!'"45
Peterson characterized the Negro League ballplayer's season succinctly:
"Clubs in the organized Negro leagues were not, strictly speaking, barnstormers, since they played a formal schedule with several series a year against other teams in the league. But more than half their 200-odd games a year (sometimes two-thirds) were outside the league; Negro clubs kept promoters around big cities busy booking them for their days off from league play, usually with white semi-pro teams in towns within driving distance of the city where they happened to be stopping for a day or two."46
And the term "driving distance" was liberally defined — as many as 200 miles to and from a venue.
Johnson reflected on playing three games every Sunday and admitted, "I said a lot of bad things before we had to play that first game. Everybody [had] their mouths hanging to the floor. But as soon as we put the uniform on, we were just a different team. We'd forget the last game we played, and we'd go out and win this one."47
Adding to the demands of the game in the early 1930s was the advent of night ball. Lighting created an evening time slot for games so that teams could attract more fans. The additional gate receipts contributed revenue but added another game to the daily grind. The lighting itself was uneven at best and posed risks for the players. Johnson recalled, "I couldn't see the outfielders out there. If the ball went above the lights, you'd have to watch it didn't hit you in the head."48
A vivid memory for Johnson was Josh Gibson's debut with the Grays that summer. Gibson had been playing since 1928 with a team called the Pittsburgh Crawford Giants, then styled a "neighborhood boys' team," that was the precursor to the Pittsburgh Crawfords squad that Gus Greenlee quickly raised to heavyweight status through player acquisitions and aggressive scheduling. On July 25, the Kansas City Monarchs arrived in Pittsburgh to play the Grays at Forbes Field — a midsummer marquee event for the black community. The Monarchs came with their own lighting system so that the game could be played at night. Johnson recollected:
"We were in the clubhouse trying to discuss signals, because we had never played a night game. Buck Ewing was catching. When Buck got down to give the signal, why [Smokey Joe Williams] couldn't even see his hand. … Williams misunderstood the signal, and Ewing split his hand right down. My sub-catcher was in right field, he wouldn't come in to catch, he was afraid. Here we are, Forbes Field is packed. Josh Gibson was sitting in the stands, him and a bunch of boys who played sandlot baseball. I asked if he would catch. 'Yes sir, Mr. Johnson!' I had to hold up the game, let him go in the clubhouse and put on a suit."49
The Johnson/Gibson relationship was a special one. Gibson saw Judy (whom he called "Jing") as a mentor and would seek feedback after each game, talking shop with Judy to learn how to better his game.50 In fact, Johnson's coaching skills had become widely appreciated; although Posey was listed as the Grays' manager that year, Johnson recollected that his role for Homestead was to be the manager on the field.
At the end of the season, the top two teams of the Eastern independent clubs were logical candidates for a playoff. Posey and John Keenan, owner of the New York Lincoln Giants, who were led by Pop Lloyd, organized an informal World Series. The two teams played 10 games, of which the Grays won six. Game Seven was famous for Gibson's mammoth home run. Johnson later reminisced that the ball "went out over the roof, over everything."51 A hoped for series between the Grays and the St. Louis Stars, runaway winners of the Negro National League of Western teams, did not transpire.
In 1931 Johnson returned to Hilldale as a player-manager under new owner John Drew, who had purchased the team after the 1930 season. The Pittsburgh Courier offered more insight on Johnson's move. Staying in Pittsburgh "would have caused Johnson to lose a good all year-round job [in his Delaware home]. For this reason, it was indicated he decided to stay in the East."52 The move backfired due to Hilldale's shaky financial condition at the height of the Depression. Hilldale's business model of controlling its own booking arrangements, rather than working with white booking agents to schedule games against white teams, was no longer sustainable. The team simply could not arrange enough games on its own against solvent opponents in front of decent crowds, which led to its financial demise in 1932.53
Players must have suspected that the end was near when, "[b]eginning on June 15th, the team stopped paying salaries and began to pay them according to a percentage plan. After deducting expenses and allocating a share to the club, the team dividing the remaining gate receipts or guarantee among the players."54 Johnson and other Hilldale players objected and, when the team's finances worsened due to fewer bookings and reduced attendance, the team folded.
After Hilldale's collapse, Johnson joined the Crawfords for the remainder of the 1932 season. The Pittsburgh Courier celebrated the move, noting, "Judy Johnson has packed bag and baggage and gone to Pittsburgh to join the Crawfords."55 Widely considered to be among the most talented Negro League teams ever, Pittsburgh fielded a formidable lineup.
That same 1932 season, Cum Posey founded the East-West League, a one-season venture that also collapsed in June. The league was the first to merge Eastern and Western clubs. Posey had taken a firm stance against Gus Greenlee's Crawfords because of Greenlee's raids of other teams' players and would not allow the Grays to join. The Crawfords finished third among independent clubs and booked a seven-game series against Casey Stengel's stars, another of the many series that Negro League teams played against white teams. Playing in York, Altoona, and Pittsburgh and wrapping up in Cleveland, the Crawfords won the series five games to two.56
In 1933 Greenlee spearheaded the new Negro National League. By then, the crosstown Grays were in a precarious financial plight and could not hang on to their players. The Crawfords lured away the Grays' Oscar Charleston and Josh Gibson. Charleston became manager, but Judy Johnson served as captain. That year witnessed the first East-West All-Star Game, an annual contest that was played until 1953; in some seasons, two all-star games were played. According to Lester, "Without a doubt, the East West All-Star Game held annually at Comiskey Park was Gus Greenlee's biggest contribution to the national pastime. The event became the most visible competition in black sports in America. Greenlee's influence was obvious in the inaugural contest, in which 7 of the 14 Eastern players were Crawfords."57 Despite their presence, the team lost to Willie Foster and his Western mates, 11-7. Judy Johnson played in the inaugural game; he pinch-hit for Jud Wilson in the eighth inning and hit a single. Johnson did not play in the All-Star Game in 1934 or 1935, but he made one last appearance in 1936, his final season in the league. He was 1-for-2 and drove in a run in the East's 10-2 victory.58
From 1933 to 1936, the Crawfords were Negro National League champions every year except 1934. And even in that year, they had the best overall record while they finished second to the Philadelphia Stars and Chicago American Giants in the two separate halves of the season. Gus Greenlee's well-financed operation was able to attract and to retain the likes of Johnson, Gibson, Charleston, Jimmie Crutchfield, Cool Papa Bell, Sam Bankhead, Jud Wilson, Rap Dixon, Ted Page, Sam Streeter, Satchel Paige, Ted Radcliffe, and Willie Foster for many of those years. The 1935 Crawfords squad might have been the best team of all time in the Negro Leagues. They finished 10 games ahead of the Columbus Elite Giants, Philadelphia Stars, and New York Cubans as they won the first-half title, and then they defeated the second-half winners — the New York Cubans, who were managed by Martin Dihigo — in the NNL championship series, four games to three.
In early 1937, after 4½ years with the Crawfords, Johnson was the subject of trade rumors between the Crawfords and the Grays.59 Greenlee faced pressure from local law enforcement on his numbers business that undercut his finances, so he proposed sending Johnson and Gibson to the Grays mainly for $2,500, "reportedly the largest sum involved in a player deal in black baseball to date."60 Eventually the trade was consummated, as the Pittsburgh Courier reported, "The biggest deal in the history of Negro baseball was completed here [New York] Saturday morning when catcher Josh Gibson of the Pittsburgh Crawfords and third baseman Judy Johnson of the same club were sent to the Homestead Grays in exchange for catcher 'Pepper' Bassett, third baseman Spearman and $2,500 in cash."61 According to Peterson, "Here is a measure of Negro baseball's finances. The game's greatest slugger — who was also the paramount drawing card (always excepting Satchel Paige) — and Negro baseball's most accomplished third baseman were to be traded for two journeymen players and $2,500."62
The trade made Johnson unhappy. Homestead's rigorous barnstorming schedule and the belief that he was a throw-in on the trade frustrated him. Newspaper reports recorded him in the Grays early-season lineup, but later he was conspicuously absent. He moved back east and played for the Philadelphia Red Caps of the Middle Atlantic League, but eventually he simply hung up his spikes.63 Johnson said, "I could have played longer, but it was getting too rough."64
Johnson and his wife, Anita, had bought a house in Marshalltown, Delaware, that became their permanent home in retirement. In the years that followed, "Judy had a number of jobs in retirement from baseball. He was a supervisor at Continental Can Company. He and his brother bought and operated a variety store in Millside for a while. He drove a school bus for a while and worked at Mullins Department Store in security."65
However, his baseball days were not over. When Jackie Robinson broke the color barrier in 1947, the slow integration of African-Americans into the major-league game began. Some Negro League players made it to the majors, while others became involved as scouts. Johnson became a member of the latter group when the Athletics employed [him] … to scout black prospects."66 Johnson recalled, "I never dreamt it would happen, even in the late 1930s. I was just thrilled to see the day."67
Philadelphia Athletics owner-manager Connie Mack had become aware of Johnson in the 1920s when the Hilldale Daisies played in Philadelphia. Mack's appreciation for Johnson's talent in those years stayed with him. With the advent of integration, "Mack landed him his first job in the majors in 1952. Judy proudly became a scout, hired to scour local ballfields for major league prospects. In 1954 Judy became the first African American hired to coach in the majors, when he attended spring training to ease the transition of three black rookie players for the A's: first baseman Vic Power, pitcher Bob Trice, and [a third outfielder]."68
Johnson reminisced about several other promising players whom he encouraged the A's to sign, a list that included Hank Aaron, Larry Doby, and Minnie Miñoso. He claimed, "I could have gotten Hank Aaron for them for $3,500 when he was playing for the Indianapolis Clowns. I got my boss out of bed and told him I had a good prospect and he wouldn't cost too much, and he cussed me out for waking him up at one o'clock in the morning. He said, "Thirty-five hundred! That's too much money." Too much for a man like that! I could have gotten Larry Doby and Minnie Miñoso, too, and the A's would still be playing in Philadelphia, because that would be all the outfield they'd needed."69
The A's rejected his suggestions, but Johnson remained committed to the prospects he found. He confessed, "I wound up giving tips on all those players to scouts from other teams. I just wanted to make sure the kids got a chance."70
After working with the A's for several years, Johnson moved to the Milwaukee Braves as a regional scout. Among his finds was a young player named Bill Bruton, who not only eventually signed with the Braves, but also married Judy and Anita's niece/adopted daughter, Loretta.71
When John Quinn, the Braves' general manager, was hired by the Philadelphia Phillies in 1959, he asked Johnson to join him. Johnson remained with the Phillies as a scout and spring-training coach until 1974, when his health no longer allowed him to travel. While there, Johnson discovered another great talent: "I helped sign Richie Allen. I told our general manager, 'That's the best-looking prospect I have seen, please don't lose him,' and he went out and signed him."72 Underscoring Johnson's natural talent for teaching, coaching, and managing was the role the Phillies asked him to play:
"Mr. Carpenter, the Phillies owner, liked me to go because I can help the Negro boys and also white boys. If a kid does something wrong, I've got to go through the motions and show him the right way. You can't just holler at him, you've got to show him how the ball is handled, and that's what my boss likes about me. I played a lot of baseball and I always tried to learn. I tell the kids baseball is like school and you get promoted if you learn."73
After his career Johnson, like many Negro League players, reflected on the quality of their game and what might have been. When asked if the Negro Leagues, in his view, were of major-league quality, Johnson replied, "Not day in and day out. But of course, you could have picked enough payers then to put a team in each major league — a whole colored team in each league and they would have been the same caliber as the other big-league teams. The Hilldale Club that played in the [Negro] World Series in 1924 would have belonged in the Triple A because there were a couple of positions where men would have had to be replaced. We had men in some positions that weren't major league caliber."74
When Johnson looked at the game of baseball through the prism of excellence alone, it was an enigma to him to figure out what kept major-league owners from signing African American players earlier. Johnson remembered, "I asked (Connie Mack) one day, I said, 'Mr. Mack, why didn't you ever take any of the colored boys into the Major Leagues?' He said, 'Well, Judy, if you want to know the truth, there were just too many of you to go in.' As much as to say, it would take too many jobs away from the other boys."75
Johnson realized that playing in the Negro Leagues was the only avenue he had, regardless of how much he believed he could have played and shined in the majors, and he asserted, "They were my happy days, and I don't regret one minute."76
Judy Johnson garnered the admiration and respect of many during his playing career. A superior hitter with a great batting eye, he was also considered a premier fielder; "William 'Judy' Johnson was the standard by which other third basemen were measured."77
According to Ted Page, Johnson was "a scientific player, he did everything with grace and poise. You talk about playing third base. Heck he was better than anybody I saw. … He had a powerful, accurate arm. He could do anything: come in for a ball, cut it off at the line, or range way over toward the shortstop hole. He was really something."78
"Johnson 'was like a rock,' said ex-outfielder Jimmie Crutchfield, 'a steadying influence on the club. Had a great brain, could anticipate a play, knew what his opponents were going to do.' … 'He had intelligence and finesse,' said Willie Wells, one of the game's best shortstops."79
Many of those who played alongside or against him in the Negro Leagues believed that Johnson would have been a great coach or manager in the majors, an opportunity whose time had not yet come for former Negro Leaguers. Ted Page said, "I credit the man who really helped Josh Gibson on foul balls as Judy Johnson. Johnson was one of the real smart ballplayers in my era. He really helped Josh become a great catcher."80 Page further remarked, "He should have been in the major leagues 15-20 years as a coach. They talk about Negro managers. I always thought that Judy would have made a perfect major league manager."81 Page lamented baseball's loss in not having him as a manager. "He had the ability to see the qualities, the faults, of ball players and have the correction for them."82
Johnson himself remarked, "I love to teach baseball and would rather do it than anything. I even coach a sandlot team here in Wilmington. It's like putting a seed in the ground, you like to watch it develop. As long as they're ballplayers, they're my kids. I love 'em all."83
In 1971, in conjunction with Commissioner Bowie Kuhn, the Hall of Fame formed its first Committee on the Negro Baseball Leagues. Monte Irvin chaired the committee whose purpose was to select Negro League players deserving of Hall of Fame induction. Johnson was one of 12 voting and ad hoc members who met to identify the players. After serving for four years, Johnson stepped down, after which the committee recommended his own induction in 1975. He became the sixth Negro League player selected to the Hall of Fame, after Paige (1971), Gibson (1972), Buck Leonard (1972), Irvin (1973), and Bell (1974). After him the committee named three more players, Charleston (1976), Lloyd (1976), and Dihigo (1977), before voting to disband in 1977.84
Unlike many of the Negro League players who were later inducted to the Hall of Fame, Johnson was able to accept his plaque with his wife, daughter, Loretta, and her husband, Bill Bruton, all present. On August 18, 1975, Commissioner Kuhn welcomed Johnson into the Hall alongside Ralph Kiner, Bucky Harris, Earl Averill, and Billy Herman.85
Johnson's speech, preserved in his Hall of Fame player file, was replete with "thank yous" to family, friends, fellow players, and the Phillies, and was punctuated by the story of his father's failed attempt to make him a boxer. To enter the Hall while alive and able to accept the award personally was the pinnacle for Johnson. As he continued to speak, "Judy couldn't contain his emotion as he made his acceptance speech at Cooperstown in 1975. He broke into tears, and his son-in-law Bill Bruton, a former Milwaukee Brave and Detroit Tiger center fielder, came out of the audience to console him. After a few moments, Judy returned to the microphone and finished his speech. His final words: "I am so grateful."86
Sources
Seamheads is used as the database of record unless otherwise noted.
Notes
1 John B. Holway, Blackball Stars: Negro League Pioneers (Westport, Connecticut: Meckler Books, 1988), 150.
2 Leslie A. Heaphy, The Negro Leagues: 1869-1960 (Jefferson, North Carolina: McFarland & Company, 2003), 52.
3 James A. Riley, The Biographical Encyclopedia of the Negro Baseball Leagues (New York: Carroll & Graf Publishers, 1994), 444.
4 Riley, 444.
5 Ellen Rendle, Judy Johnson: Delaware's Invisible Hero (Wilmington, Delaware: Cedar Tree Press, Inc., 1994), 15.
6 Rendle, 16.
7 Kevin Kerrane and Rod Beaton, "Judy Johnson: Reminiscences by the Great Baseball Player," Delaware Today, May 1977: 32.
8 Kerrane and Beaton.
9 Kerrane and Beaton. The bracketed information about him working as a stevedore comes from Riley, 444.
10 Untitled document, Judy Johnson player file at the National Baseball Hall of Fame, 2.
11 Jim Bankes, The Pittsburgh Crawfords (Jefferson, North Carolina: McFarland & Company, 2003), 63.
12 Bankes, 64.
13 Holway, Blackball Stars, 153.
14 Holway, Blackball Stars, 153.
15 Holway, Blackball Stars, 153.
16 John B. Holway, unpublished player manuscript, Baseball Hall of Fame Player File, 2.
17 Riley, 302.
18 Mark Ribowsky, A Complete History of the Negro Leagues: 1884-1955 (New York: Birch Lane Press, 1995), 96.
19 Kerrane and Beaton.
20 Ribowsky, 96.
21 Bankes, 64.
22 Monte Irvin with Phil Pepe, Few and Chosen: Defining Negro Leagues Greatness (Chicago: Triumph Books, 2007), 69.
23 Kerrane and Beaton.
24 Robert Peterson, Only the Ball Was White (New York: McGraw-Hill, 1984), 121.
25 Lawrence D. Hogan, Shades of Glory: The Negro Leagues and the Story of African American Baseball (Washington: National Geographic Society, 2006), 142.
26 Hogan, 144.
27 Peterson, 123.
28 Rendle, 32.
29 Seamheads.com. seamheads.com/NegroLgs/player.php?playerID=johns01jud, last accessed December 1, 2019. Note: All statistics and team records were taken from Seamheads.com unless otherwise indicated.
30 Neil Lanctot, Fair Dealing and Clean Playing: The Hilldale Club and the Development of Black Professional Baseball, 1910-1932 (Syracuse, New York: Syracuse University Press, 2007), 102-106.
31 Holway, Blackball Stars, 161.
32 John Holway, The Complete Book of Baseball's Negro Leagues: The Other Half of Baseball History (Fern Park, Florida: Hastings House Publishers, 2001), 220-221.
33 Larry Lester, Baseball's First Colored World Series: The 1924 Meeting of the Hilldale Giants and Kansas City Monarchs (Jefferson, North Carolina: McFarland & Company, 2006), 8.
34 Lester, 36, 37.
35 "Judy Proves Hero in First Game in West," Pittsburgh Courier, October 18, 1924: 6.
36 Lester, 104-181.
37 Holway, Complete Book, 204-205.
38 Holway, unpublished manuscript, 15.
39 Irvin, 70. Seamheads shows his average as .365.
40 W. Rollo Wilson, "Sports Shots," Pittsburgh Courier, September 28, 1929: 16.
41 Heaphy, 62.
42 Neil Lanctot, Negro League Baseball: The Rise and Ruin of a Black Institution (Philadelphia: University of Pennsylvania Press, 2004), 93.
43 Jorge S. Figuererdo, Cuban Baseball: A Statistical History 1878-1961 (Jefferson, North Carolina: McFarland & Company, 2003), 172-194. The 1930 Cuban League was an outlier; a contract dispute between the owners of the newly built La Tropical Stadium and the League teams shortened the season to games only in October and November.
44 W. Rollo Wilson, "Sports Shots," Pittsburgh Courier, April 5, 1930: 17.
45 Peterson, 142.
46 Peterson, 146.
47 Donn Rogosin, Invisible Men: Life In Baseball's Negro Leagues (New York: Atheneum, 1983), 75.
48 Hogan, 255.
49 John B. Holway, Josh and Satch: The Life and Times of Josh Gibson and Satchel Paige (New York: Carroll & Graf, 1992), 23.
50 Holway, Josh and Satch. 26.
51 Holway Complete Book, 267-269.
52 "Wilson to Play Third for Grays," Pittsburgh Courier, March 7, 1931: 14.
53 Lanctot, Negro League Baseball, 111.
54 Courtney Michelle Smith, Ed Bolden and Black Baseball in Philadelphia (Jefferson, North Carolina: McFarland & Company, 2017), 65.
55 W. Rollo Wilson, "Sports Shots," Pittsburgh Courier, July 2, 1932: 14.
56 Holway, Complete Book, 296-97.
57 Larry Lester, Black Baseball's National Showcase: The East-West All-Star Game, 1933-1953 (Lincoln: University of Nebraska Press, 2001), 15.
58 Lester, Black Baseball's National Showcase, 91.
59 "Code of Organized Baseball to Govern National League," Pittsburgh Courier, January 30, 1937: 16.
60 Lanctot, Negro League Baseball, 61.
61 "Grays get Josh Gibson in Big Deal, Pay $2,500," Pittsburgh Courier, March 27, 1937: 16.
62 Peterson, 165-66.
63 "Philly Red Caps Meet Blacksox in Richmond, Va.," Pittsburgh Courier, July 24, 1937: 18.
64 Holway, unpublished manuscript, 7.
65 Rendle, 58.
66 Jules Tygiel, Baseball's Great Experiment: Jackie Robinson and his Legacy (New York: Random House, 1984), 292.
67 Rendle, 59.
68 Rendle, 59. The Rendle book cites Eddie Joost as the third player, but Joost was neither African American nor a rookie that year. It is believed the player Johnson meant was Joe Taylor, who played sparingly for the A's that season as a rookie outfielder.
69 Holway, unpublished manuscript, 8.
70 Rendle, 59.
71 Rendle, 60.
72 Holway, unpublished manuscript, 8.
73 Holway, unpublished manuscript, 8.
74 Peterson, 81.
75 Peterson, 173.
76 Rogosin, 66.
77 Arthur R. Ashe Jr., A Hard Road to Glory: Baseball The African American Athlete in Baseball (New York: Amistad Press, 1993), 28.
78 Irvin, 68.
79 Holway, Blackball Stars, 150.
80 Holway, Josh and Satch, 25-26.
81 Hogan, 228.
82 Holway, Blackball Stars, 164.
83 Holway, unpublished manuscript, 24.
84 Baseball Reference.com: baseball-reference.com/bullpen/Special_Committee_on_the_Negro_Leagues, last accessed December 3, 2019.
85 1975 Baseball Hall of Fame Induction Ceremony Transcript, Baseball Hall of Fame Player File, 2.
86 William Brashler, Josh Gibson: A Life in the Negro Leagues (New York, Harper and Row, 1978), 186.
Born
October 20, 1900 at Snow Hill, MD (US)
Died
June 15, 1989 at Wilmington, DE (US)
If you can help us improve this player's biography, contact us.
https://sabr.org/sites/default/files/JohnsonJudy.jpg
600
800
admin
/wp-content/uploads/2020/02/sabr_logo.png
admin
2012-01-29 20:43:50
2021-09-17 01:07:18
Judy Johnson