This Week in SABR: February 14, 2014
Happy Pitchers & Catchers Report Day, and welcome to "This Week in SABR!" Please note: The SABR office will be closed on Monday, February 17. Here's what we've been up to as of February 14, 2014:
---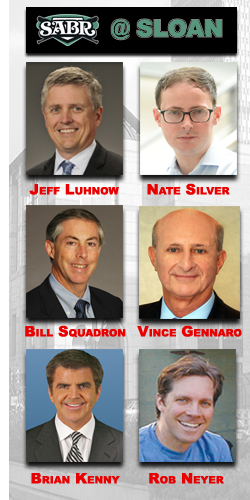 The Next Frontier of Baseball Analytics, presented by SABR, will be the 2014 baseball analytics panel at the eighth annual MIT Sloan Sports Analytics Conference.
The panel will take place at 9 a.m. EST on Saturday, March 1, 2014, at the Hynes Convention Center in Boston, Massachusetts. For more information, visit sloansportsconference.com.
"With our experience in bringing together the top minds of the baseball analytics community, we're excited to be presenting The Next Frontier of Baseball Analytics at the MIT Sloan Conference this year," SABR Executive Director Marc Appleman said. "It's a great opportunity for baseball fans to experience a taste of the insightful panel discussions that we present every year at the SABR Analytics Conference."
The 2014 SABR Analytics Conference will take place March 13-15 at the Hyatt Regency Phoenix in Phoenix, Arizona. Find a complete schedule and registration information at SABR.org/analytics.
Here are the scheduled speakers for The Next Frontier of Baseball Analytics, presented by SABR, on March 1: Vince Gennaro, President, SABR; Brian Kenny, Host, MLB Network; Jeff Luhnow, General Manager, Houston Astros; Rob Neyer, Senior Baseball Editor, FoxSports.com; Nate Silver, Founder, FiveThirtyEight; and Bill Squadron, Head of Bloomberg Sports.
For more information on the Next Frontier of Baseball Analytics panel, click here.
To learn more about the MIT Sloan Sports Analytics Conference, visit sloansportsconference.com.
---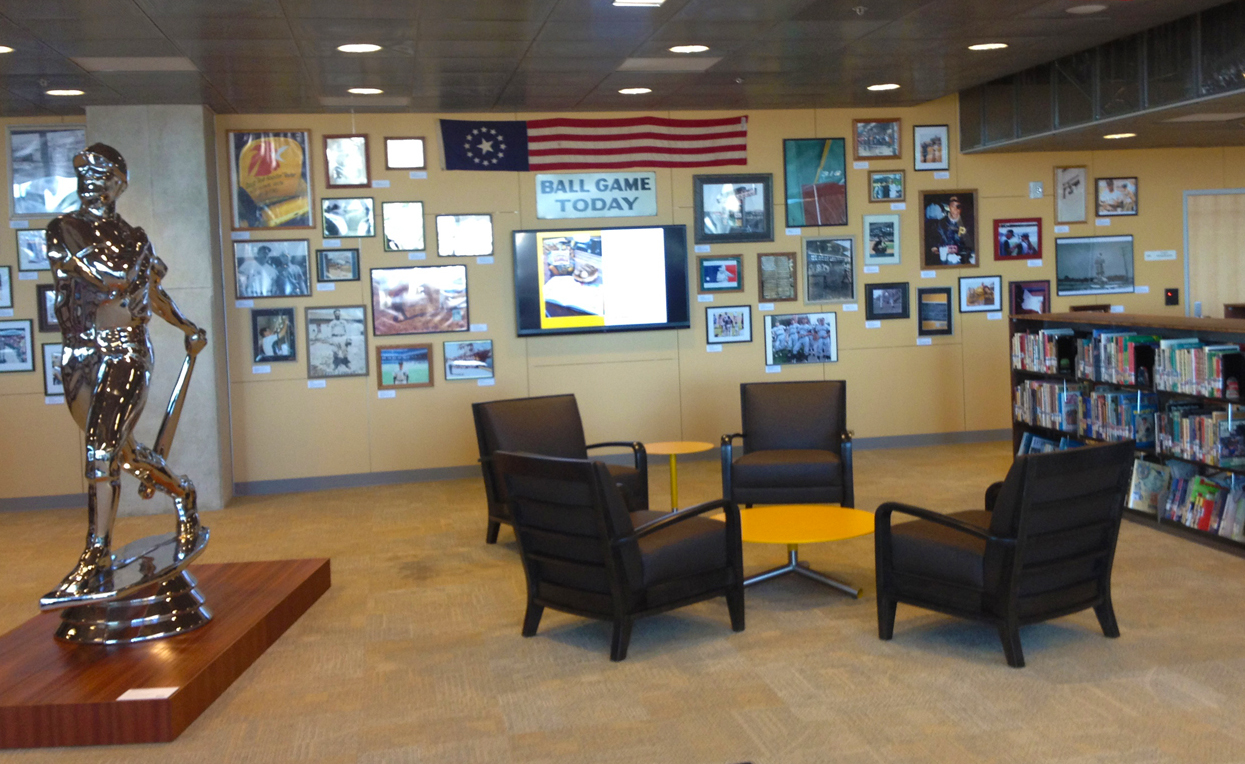 A legendary collection of baseball material, including invaluable research, printed materials and historic literature dating back to the 1870s, has found a new home in the San Diego Central Library's Sullivan Family Baseball Research Center.
The donation enhances San Diego's position as holding the most comprehensive assemblage of baseball research materials outside of the National Baseball Hall of Fame in Cooperstown, N.Y. The public is invited to a free presentation of select collection material on Saturday, Feb. 15.
The William J. Weiss Collection of baseball history was donated jointly to the San Diego Public Library and San Diego Ted Williams Chapter of the Society for American Baseball Research (SABR). The collection, cultivated by Weiss, a well-respected baseball historian who worked with many minor league baseball teams, provides comprehensive player information equal to that available at the Baseball Hall of Fame.
"We are proud and honored to be the recipient of this remarkable collection," said Dan Boyle, president of SABR's San Diego Ted Williams Chapter. "We're certain that baseball fans of all ages from San Diego and beyond will treasure this priceless collection for generations to come."
The public is invited to learn from baseball historians about select collection artifacts during the next SABR chapter meeting at 10 a.m. on Saturday, February 15 in the San Diego Public Library auditorium. Padres/Fox San Diego broadcaster Mark Grant will headline the free public event.
To read the full announcement, and learn more about the Bill Weiss Collection, click here.
---
Here's your final chance to vote for the 2014 SABR Analytics Conference Research Awards winners:
http://sabr.org/latest/vote-2014-sabr-analytics-conference-research-award-winners
The SABR Analytics Conference Research Awards will recognize baseball researchers who have completed the best work of original analysis or commentary during the preceding calendar year. Nominations were solicited by representatives from SABR, Baseball Prospectus, FanGraphs, The Hardball Times, and Beyond the Box Score.
To read any of the 2014 finalists in the Historical Analysis/Commentary, Contemporary Commentary, or Contemporary Analysis categories, click here. Then cast your vote for the winners!
Voting will remain open until 12:00 a.m. MST on Monday, February 17, 2014. Details and criteria for each category can be found here. Only one work per author was considered as a finalist.
Results will be announced and presented at the third annual SABR Analytics Conference, March 13-15, 2014, at the Hyatt Regency Phoenix in Phoenix, Arizona. Learn more or register for the conference at SABR.org/analytics.
---
SABR is once again teaming up with the Baseball Industry Network for the 2014 SABR Analytics Conference Welcome/Networking Reception, which will feature food, drinks and great opportunities to network with baseball professionals and other attendees from the conference.
The reception will be held from 7:30-10:00 p.m. on Thursday, March 13, 2014, at the Hyatt Regency Phoenix, 122 N. 2nd St., Phoenix, AZ 85004. Admission to the welcome reception is included in your 2014 SABR Analytics Conference registration.
Members of the Baseball Industry Network can attend the reception separately for $30. To sign up, click here.
The Baseball Industry Network now features more than 21,000 members and you can join us on LinkedIn or at www.baseballindustrynetwork.com. You can also follow the Baseball Industry Network on Twitter at @tybbnet.
For more details on the 2014 SABR Analytics Conference, including a complete schedule and list of speakers, visit SABR.org/analytics.
---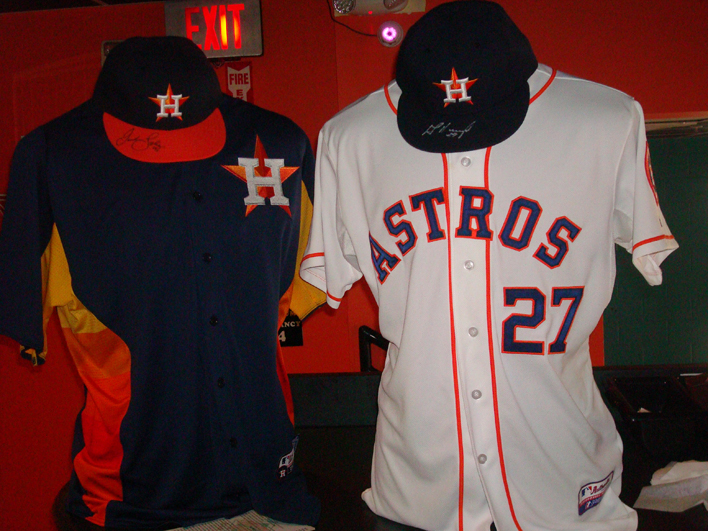 The due date to submit your research presentation abstracts for SABR 44 in Houston has been revised. The new deadline is 12 a.m. PST on SUNDAY, MARCH 2.
In addition, we are issuing a Call for Reviewers. These volunteers will read and evaluate approximately 10 de-identified abstracts during March. Members who submit abstracts may also act as reviewers (you won't review your own submissions). To volunteer as a reviewer, send a note to either of the email addresses below.
SABR invites all members to present their research findings to their colleagues attending SABR 44, the 2014 annual convention in Houston, Texas. Oral presentations are expected to last 20 minutes, followed by a five minute question-and-answer period. Posters will be presented, with the author on-hand to discuss the work, during a poster session of 90 or so minutes, and will probably remain on display throughout the convention.
For more details on submission criteria and guidelines, click here.
Submit abstracts to sabr2014-presentations@comcast.net, the research presentations address for SABR 44. You may also use the alternate address sabr44-presentations@comcast.net.
Questions regarding the submission, review, and evaluation procedures should also be sent to the sabr2014-presentations@comcast.net address.
SABR 44 will be held at the Royal Sonesta in Houston, Texas, from July 30-August 3, 2014. (Registration and hotel information will be available soon at SABR.org/convention.)
---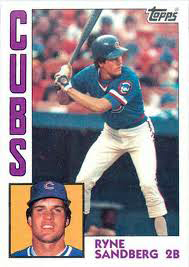 Six new biographies were posted as part of the SABR Baseball Biography Project, which brings us to a total of 2,641 published biographies. Here are the new bios:
All new biographies can be found here: http://sabr.org/bioproj/recent
You can find the SABR BioProject at SABR.org/BioProject.
Bios on more than just ballplayers: The ambitious goal of the SABR Baseball Biography Project is to publish a full-life biography of every major league player in history. But SABR members write about a lot more than just ballplayers. In addition, we have pages for Ballparks, Broadcasters, Executives, Games, Managers, Scouts, Spouses, Umpires and a lot more on the BioProject website. You can browse all of these categories at http://sabr.org/bioproj/browse. So if you've ever thought, "Hey, that person (or ballpark) should get the full BioProject treatment" — write the story and we'll publish it!
Get involved! If you'd like to help contribute to the SABR BioProject, visit our BioProject Resources page or read the FAQs section to get started. We're also looking to expand the BioProject to include all "encyclopedic" articles on baseball-related subjects from past SABR publications or committee newsletters. If you come across an article you think should be included in the SABR "baseball repository" at the BioProject, send a copy or link to markarmour04@gmail.com or jpomrenke@sabr.org.
---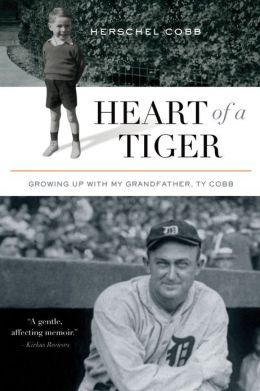 We're pleased to congratulate SABR member Herschel Cobb, author of Heart of a Tiger: Growing up with My Grandfather, Ty Cobb (ECW Press), as the winner of the 2013 CASEY Award, awarded for the Best Baseball Book of the Year by Spitball: The Literary Baseball Magazine. An excerpt from the press release at SpitballMag.com:

The searing, sometimes horrifying, story about how Ty Cobb rescued his grandson from Herschel's abusive father becomes in the hands of the author an inspiring and beautifully-told memoir. The book received first, second, and third place votes to win the 31st CASEY Award by two points over the closest rival.

Judge C. Paul Rogers III said, "No one who reads Heart of a Tiger will ever view Ty Cobb quite the same again. In a beautifully conceived and written memoir, fashioned without apology and set in the backdrop of a dysfunctional family for which Ty Cobb was undoubtedly to blame, his grandson shows the loving, caring, and giving side of a Cobb who is trying to make amends for his earlier failings as a parent. It is a compelling book which is hard to set aside and which stuck with me long after I closed the covers."
Cobb is scheduled to receive his award at the 31st annual CASEY Awards Banquet, 2-4 p.m. on Sunday, March 9, 2014, at Crosley's Sports Bar & Eatery, 4910 Vine Street, St. in Bernard, Ohio.
Other finalists for the CASEY Award included SABR members Tom Dunkel for Color Blind: The Forgotten Team that Broke Baseball's Color Line; Mike Lackey for Spitballing: The Baseball Days of Long Bob Ewing; Edward Achorn for The Summer of Beer and Whiskey: How Brewers, Barkeeps, Rowdies, Immigrants, and a Wild Pennant Race Made Baseball America's Game; and Robert Weintraub for The Victory Season: The End of World War II and the Birth of Baseball's Golden Age.
For more information, visit SpitballMag.com.
---
The SABR Nominating Committee seeks nominations for candidates for the Spring 2014 elections. All candidates for the Board of Directors must have been members of the Society for at least the preceding four years to be eligible for election. Deadline for nominations is February 28, 2014. Nominees must prepare a Candidate Statement Form following guidelines that will be available from any Nominating Committee member.
The Candidate Statement Form must be received by the Nominating Committee chair no later than March 15, 2014.
The offices to be filled:
Vice-President (2-year term; currently Bill Nowlin)
Treasurer (3-year term; currently F.X. Flinn)
Director (3-year term; currently Emily Hawks)
The Nominating Committee also seeks your input. Members are asked to submit office-specific questions for each of the offices open in this election. We also seek input on general questions for every nominee. Candidates will answer selected questions on the Candidate Statement Form. Regional Chapter leaders and Research Committee Chairs are especially encouraged to pass on this request to their respective members to better address member needs.
Self-nominations are welcome. If you would like to nominate yourself or another candidate or suggest a question for the candidates, contact a member of the Nominating Committee: chair R.J. Lesch (rjlofiowa@gmail.com), Rick Schabowski (rickiu76@aol.com), or Barry Deutsch (barryid@pobox.com).
---
For those of you whose memberships expired recently, there's still a little time left to renew and be a part of the SABR community again in 2014. If you've already renewed, we thank you for your support and look forward to another exciting year ahead.
Renew now to receive the Spring 2014 edition of the Baseball Research Journal, plus discounts on registration to the 2014 SABR Analytics Conference and SABR 44 in Houston, and a lot more!
We MUST receive your dues by February 28, 2014, in order for you to receive the upcoming Spring 2014 BRJ.
Renew your membership for 1 year or 3 years online — or select our new 5-year, digital-only membership rate — at the SABR Store; by phone at (602) 343-6450; or by mailing this downloadable PDF form and your payment to the SABR office at 4455 E. Camelback Road, Ste. D-140, Phoenix, AZ 85018.
We're excited about the upcoming year ahead of us and we hope you'll take advantage of all the membership benefits offered to SABR members in 2014 and beyond.
---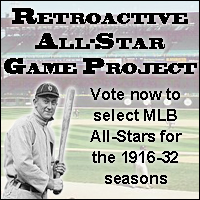 The 1928 All-Star Ballot is Here!
The Voice of the Fan Will Be Heard!
All real baseball men know that Cincinnati is the home of the first truly great professional baseball team. In 1869, the "Red Stockings" won sixty-five games while losing NONE, still the greatest feat any team has ever accomplished.
Almost six decades on, Cincinnati will earn yet another distinction: that of host of the 1928 All Star Game taking place on Tuesday, July 10 at Redland Field, aka "The Old Boomerang", at the corner of Findlay & Western. It is a marvelous palace, a fit setting for the most marvelous game of the summer!
And you, the Knowing Fan, will alone be responsible for which of the Greatest Stars of today will be on the field for the first pitch of that game! Will that coterie include The Babe? Rajah? Ol' Stubblebeard? Big Poison or Little Poison? Only YOU can say!
The games will be played using Out of the Park 14, and the game account and box score will be posted over at Seamheads.com.
Voting will be open until 3:00 a.m. ET on February 28, 2014. At that time, we will count up the votes, put together the rosters, and sim the game.
To learn more about the Retroactive All-Star Project, visit SABR.org/retroactive-all-star-project/about.
---
---
We're glad to pass along this special offer for SABR members from our friends at Baseball America:
The Baseball America Prospect Handbook is the definitive source on prospects. Order it directly from Baseball America and you will also get an exclusive supplement with 30 more scouting reports — one for every team — absolutely FREE!
Click here to order or call (800) 845-2726, Mon-Fri from 9 a.m.-5 p.m. ET.
---
We've heard your feedback: Some of you have said you look forward to "This Week in SABR" every Friday, but sometimes there are just too many compelling articles and announcements to read every week. We're not complaining — hey, keep up the great work! — but we know the feeling. So in an effort to make the length of this newsletter more manageable to read, we'll summarize some of the repeating/recurring announcements in a special "In Case You Missed It (ICYMI)" section of "This Week in SABR".
Here are some major headlines from recent weeks that we don't want you to miss:
All previous editions of This Week in SABR can be found here: http://sabr.org/content/this-week-in-sabr-archives.
---
We'd like to welcome all of our new SABR members who have joined this week. You can find all Members-Only resources at members.sabr.org and the New Member Handbook can be downloaded here.
Please give these new members a warm welcome and help them make the most of their membership by giving them the opportunity to get involved in their local chapter or a research committee.
| Name | Hometown | | | Name | Hometown |
| --- | --- | --- | --- | --- | --- |
| Shadi Abudayyeh | San Diego, CA | | | Eduardo Ortega | Chula Vista, CA |
| Lee Allen | Greenville, NC | | | Andrew Padyk | Massapequa Park, NY |
| Edward Armstrong | Tallahassee, FL | | | Gary Sawruk | Rochelle Park, NJ |
| Jay Arntson | Avondale, AZ | | | Roger Selin | Houston, TX |
| James Baker | Danville, CA | | | Todd Slavinsky | Arlington, TX |
| Emily Booth | Boulder, CO | | | Mark Soczek | St. Louis, MO |
| Christian Caflisch | Milwaukee, WI | | | Barry Stein | West Hartford, CT |
| Joey Chang | Encino, CA | | | Fred Van Lente | Brooklyn, NY |
| Bill Dabroski | Fort Myers, FL | | | Gary West | Kent, WA |
| Shoichiro Dainoson | Nanao City, JP | | | Mack Wilson | Houston, TX |
| Andrew Gillen | Brooklawn, NJ | | | Jonathan Wolff | Ridley Park, PA |
| Jake Hirshman | Scottsdale, AZ | | | | |
---
Here are the new SABR research committee newsletters published this week:
Find all SABR research committee newsletters at SABR.org/research.
---
Here are the new chapter meeting recaps published this week:
Visit SABR.org/chapters for more information on SABR regional chapters.
---
Here is a list of upcoming SABR events:
All SABR meetings and events are open to the public. Feel free to bring a baseball-loving friend … and make many new ones! Check out the SABR Events Calendar at SABR.org/events.
---
Here are some recent articles published by and about SABR members:
Read these articles and more at SABR.org/latest.
---
This Week in SABR is compiled by Jacob Pomrenke, and sent out to all SABR members on Fridays. All previous editions of This Week in SABR can be found here: http://sabr.org/content/this-week-in-sabr-archives. If you would like us to include an upcoming event, article or any other information in "This Week in SABR", e-mail jpomrenke@sabr.org.
Find exclusive Members' Only resources and information here: http://members.sabr.org
Did you know you can renew your membership at any time? 1- and 3-year SABR memberships are available by clicking "Renew" at http://members.sabr.org. Please also consider a donation to SABR to support baseball research at SABR.org/donate.

Are you following us on Twitter or Facebook? Get SABR updates every day at @SABR or by searching "SABR" on Facebook.

Replying to this e-mail goes to an undeliverable address. If you would like to contact the SABR office, please visit: http://sabr.org/about/contact-sabr
---
Originally published: February 14, 2014. Last Updated: April 3, 2020.
https://sabr.org/wp-content/uploads/2020/03/research-collection4_350x300.jpg
300
350
jpomrenke
/wp-content/uploads/2020/02/sabr_logo.png
jpomrenke
2014-02-14 14:00:00
2020-04-03 14:39:36
This Week in SABR: February 14, 2014