This Week in SABR: July 29, 2016

Live from Miami, welcome to "This Week in SABR!" Click here to view this week's newsletter on the web. Here's what we've been up to as of July 29, 2016:
---
Stew Thornley, Minnesota's foremost baseball historian and the inaugural president of SABR's Halsey Hall Chapter, was announced as the winner of the Bob Davids Award during the SABR 46 Awards Luncheon on Friday, July 29 in Miami.
The award — which is the Society's highest honor — honors SABR members whose contributions to SABR and baseball reflect the ingenuity, integrity, and self-sacrifice of the founder and past president of SABR, L. Robert "Bob" Davids.
Thornley is the author of many articles and books on Minnesota baseball history, including the award-winning On to Nicollet: The Glory and Fame of the Minneapolis Millers, The St. Paul Saints: Baseball in the Capital City, Holy Cow! the Life and Times of Halsey Hall, Minnesota Twins Baseball: Hardball History on the Prairie, and SABR's Minnesotans in Baseball.
He is also a noted scholar on the Polo Grounds and he has written SABR BioProject articles on the likes of Hall of Famers Roberto Clemente and Kirby Puckett, singer/songwriter Dave Frishberg, and Negro Leagues pioneer Toni Stone. He is well-known for his "macabre" hobby of visiting Hall of Famers' gravesites and has created a website to catalog them all. He also maintains a list of MLB no-hitters broken up in the ninth inning.
For more than 30 years, Thornley has been one of the driving forces behind Minnesota's Halsey Hall Chapter, one of SABR's most active regional groups and host of the SABR 42 convention in 2012. He edits and produces the chapter's monthly newsletter; has been the driving force in getting A-list speakers for semi-annual meetings; organizes chapter outings to regional minor-league games and events; and actively promotes the chapter whenever possible. He and his wife, Brenda Himrich, who is also a past chapter president, are regular attendees at SABR's national convention.
Thornley can often be found in the Minnesota Twins' press box, where he serves as one of the team's official scorers. In 2013, he was named to the MLB Official Scoring Advisory Committee. Last year, he organized a new SABR research committee dedicated to the study of Official Scorers.
"It's hard to find anyone more passionate about baseball history, SABR, and quality research than Stew," said Dick Beverage, a Bob Davids Award recipient in 2013 who served on the award selection committee along with Dan Levitt and Jan Finkel.
Click here to learn more. Or click here to view previous winners of the Bob Davids Award.
---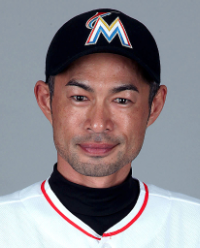 The SABR convention ballgame is no stranger to historic events. Tonight, everyone in attendance at SABR 46 in Miami has a shot at seeing another milestone.
Ichiro Suzuki of the Miami Marlins is now just two hits away from the 3,000-hit milestone after recording No. 2,998 on Thursday night, a pinch-hit double in the seventh inning against St. Louis Cardinals reliever Jonathan Broxton. The Marlins announced after the game that the 42-year-old outfielder would be in the starting lineup tonight — which just happens to coincide with our annual SABR convention ballgame — setting the stage for Ichiro to possibly become the 30th player in Major League Baseball history to reach the coveted mark.
Before the game, our special SABR 46 ballpark session is scheduled to take place at Marlins Park, where we will hear from Barry Bonds, one of baseball's all-time greatest players and now the Marlins hitting coach; Don Mattingly, the Marlins first-year manager and a former All-Star first baseman; Andre Dawson, Hall of Fame outfielder; Tony Perez, Hall of Fame first baseman; and his son Eduardo Perez, an ESPN analyst and former major-leaguer. The sessions will be moderated by SABR President Vince Gennaro and MLB.com's Barry M. Bloom.
If Ichiro does reach 3,000 hits tonight, it would continue a long tradition of memorable moments at SABR convention ballgames.
At our 2011 convention in Southern California, we witnessed Mike Trout's first major-league hit at Angel Stadium — just hours after Derek Jeter homered for his own 3,000th hit across the country in New York. In 1999 at SABR 29 in Arizona, we saw St. Louis Cardinals rookie Jose Jimenez pitch a 1-0 no-hitter in a thrilling duel against future Hall of Famer Randy Johnson of the Diamondbacks. And back in 1978, the eighth annual SABR convention was highlighted by Old-Timers' Day at Yankee Stadium, where Billy Martin, fired as Yankees manager a week earlier by owner George Steinbrenner, shocked the baseball world when it was announced that he would return to the helm for the 1980 season.
Click here to learn more about SABR convention history. For more coverage of SABR 46, visit SABR.org/convention.
Related links:

---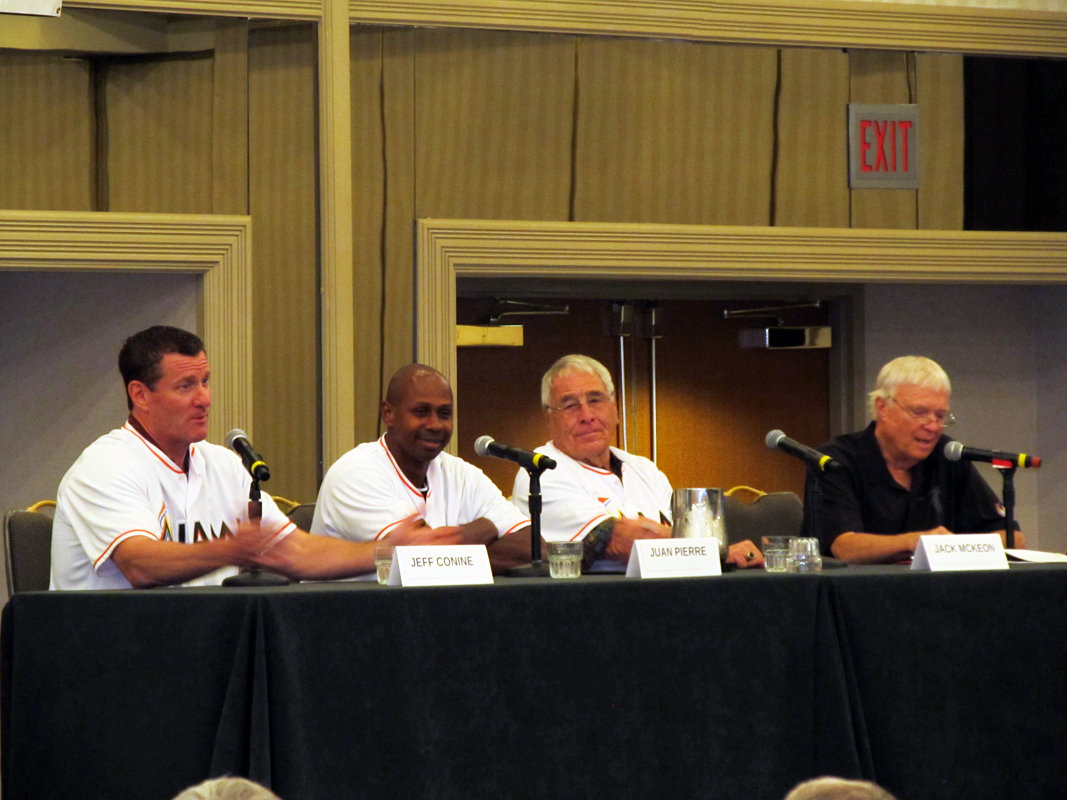 At the 2003 Marlins Championship Panel during SABR 46 on Thursday, July 28 at the Hyatt Regency Miami, former Marlins outfielders Jeff Conine and Juan Pierre, manager Jack McKeon, and Ford C. Frick Award-winning broadcaster Dave Van Horne looked back at their surprising run to a World Series championship and a memorable postseason. Here are some highlights:
Juan Pierre, on the Marlins' clubhouse culture: "After you've been around, you really realize how special the '03 team was. The unselfishness, everyone just got along. You could go to anyone's locker (to talk.) … When Conine came (back), he just fit right in. We had a million handshakes; we had to start the games three or four minutes late because we had to make sure we got everyone's handshakes in."
Dave Van Horne, on Game Six of the 2003 NLCS: "(The eighth inning) was perhaps the most exciting 27 minutes of baseball that team has ever played. … It's a shame it took (Cubs fan Steve Bartman) away from a game that he loved. I always go back, especially when talking to Cubs fans about it, 'Let's go back and look at the missed double-play ball.'"
Jack McKeon, on Game Six of the 2003 NLCS: "This club took advantage of every opportunity that came along. And we kept looking around in the dugout and thought, 'When we are going to get an opening?' As we all know, we did get that opening. And all hell broke loose and we came through with flying colors. … Prior and Wood had dominated us during the season. But there was a feeling in the clubhouse that we were not going to be denied."
Jeff Conine, on the final play of the World Series: "It was a miracle. Josh Beckett, while one of the most dominating, phenomenal pitchers on the mound, was one of the worst athletes you've ever seen. When that ball rolled over, I thought, 'Oh my god, that's going to be a disaster.' … And he picked it up like it was nothing and tagged him out. I think we were more in shock that Josh fielded the ball and tagged him than that we had just won the World Series!"

Click here to read more or to listen to audio highlights from the 2003 Marlins Championship Panel at SABR 46.
---
Can't make it to Miami for SABR 46? Check out some early coverage from the 2016 convention festivities by visiting SABR.org/convention.
And stay tuned for more coverage next week from SABR 46 at the Hyatt Regency Miami!
---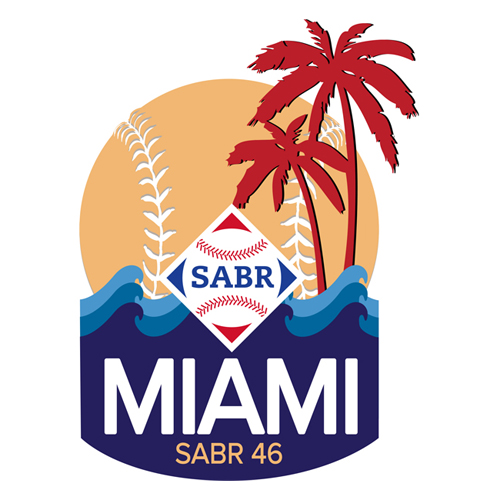 We steadfastly maintain that there is nothing trivial about baseball trivia. The world-famous SABR Trivia Contest finals will be taking place Saturday night at SABR 46 in Miami, and it's always an entertaining and competitive battle to crown the individual and team champions.
We invite you to follow along with us live on Twitter beginning at 7:30 p.m. EDT on Saturday, July 30, 2016, by visiting Twitter.com and searching for the hashtag #SABR46. We'll be live-tweeting questions (and answers if everyone gets stumped!), and you'll have your chance to test your knowledge online with other SABR members and friends.
The SABR Trivia Contest is moderated by D. Bruce Brown, co-chair of Horsehide Trivia with T. Scott Brandon and president of the Baltimore Babe Ruth Chapter. The questions are written and edited by Brown and Brandon, who also assembles the game boards, illustration and animation of the semifinal and final rounds.
The questions are presented in ascending difficulty. The early-round questions will be at a relatively easy starting point, while the late-round questions, though more difficult, will still interest casual fans.
You can view all past Trivia Contest winners by clicking here.
For more coverage of SABR 46, visit SABR.org/convention.
---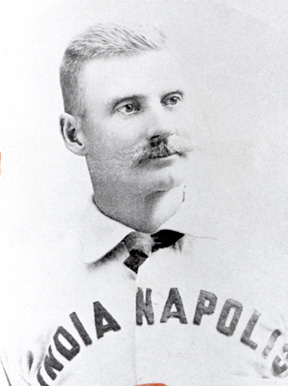 John Wesley "Jack" Glasscock has been selected as SABR's Overlooked 19th Century Baseball Legend for 2016. The announcement was made Thursday, July 28 at the Nineteenth Century Committee's annual business meeting held at SABR 46 in Miami.
Click here to read a biographical profile of Glassock written by SABR member Adam Darowski, who chairs the Overlooked Legends project.
In June, members of SABR submitted their votes for the 2016 Overlooked 19th Century Base Ball Legend — a 19th-century player, manager, executive or other baseball personality not yet inducted into the National Baseball Hall of Fame in Cooperstown, New York.
Previous Overlooked Legends were Pete Browning in 2009, Deacon White in 2010, Harry Stovey in 2011, Bill Dahlen in 2012, Ross Barnes in 2013, Doc Adams in 2014, and Tony Mullane last year. White became the first Overlooked Legend to be inducted into the Hall of Fame in 2013.
For more information on the Overlooked 19th Century Baseball Legends Project, visit SABR.org/overlooked-19th-century-baseball-legends or contact Project Chairman Adam Darowski.
---
Single-day registration for SABR 46 in Miami can still be purchased on-site at the Hyatt Regency Miami during convention registration hours this weekend.
The single-day rate of $99 — which is available for Saturday, July 30 — includes admission to all convention panels, research presentations, and committee meetings at the Hyatt Regency Miami. It can be purchased on-site via cash, check, or credit card (sorry, no American Express accepted.)
Please note: Admission to the Donors Breakfast on Saturday is not included.
Click here for complete information on SABR 46 registration.
---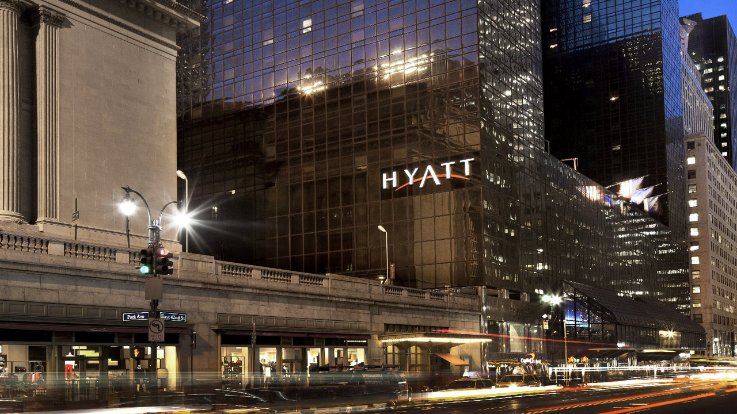 Save the date! SABR will be returning to the Big Apple for our 47th national convention on June 28-July 2, 2017, at the Grand Hyatt New York. Registration information will be available at SABR.org/convention in early 2017. The convention location is contingent on a Yankees' and/or Mets' homestand that weekend.
The Grand Hyatt New York, one of the city's most historic and luxurious hotels, is conveniently located in Midtown Manhattan just steps from Grand Central Terminal and within walking distance of many major attractions, including Times Square, the Empire State Building, and the New York Public Library.
SABR 47 will be our first convention held in New York City since 1991 and third in the New York metropolitan area. At SABR 21, famed Yankees announcer Mel Allen was the keynote speaker, while singer Terry Cashman performed a rendition of "Talkin' Baseball" and the famous Brooklyn Dodgers Sym-phony also performed. SABR's eighth convention in 1978 was highlighted by the release of the groundbreaking book Minor League Stars, the first major compilation of seasonal and career records for players, teams, and leagues at that level. The keynote speaker was longtime Dartmouth College coach and former major-leaguer Tony Lupien, and the convention ballgame at Yankee Stadium was on Old-Timers' Day when Billy Martin shocked baseball with the announcement that he had been "rehired" by George Steinbrenner after his firing just days earlier.
Learn more about SABR's convention history by clicking here.
SABR's 2017 national convention will be our 47th annual gathering; the organization's founding in Cooperstown in 1971 is counted as the first.
For more information on the SABR convention, visit SABR.org/convention.
---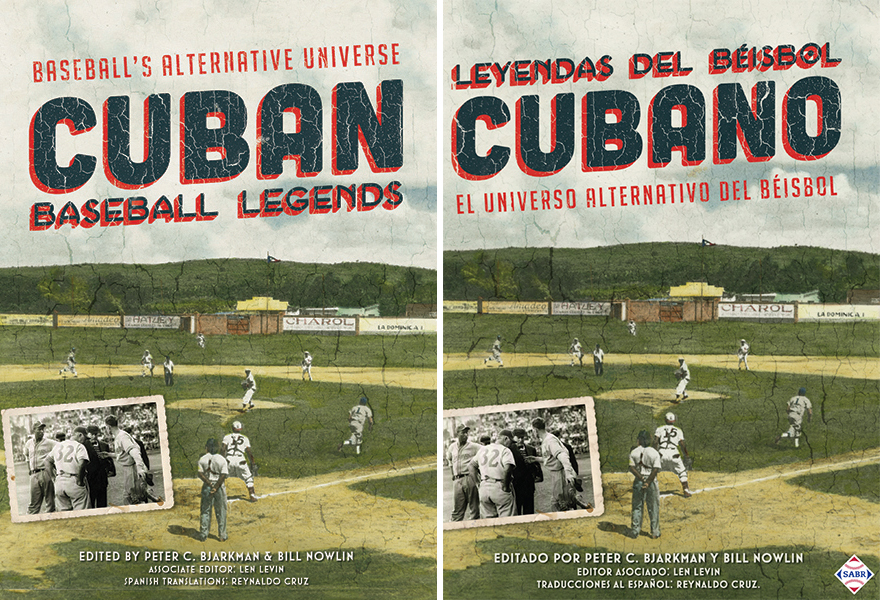 The newest (and first bilingual!) publication from the SABR Digital Library focuses on legendary ballplayers from Cuba's rich baseball history:
Cuban Baseball Legends: Baseball's Alternative Universe
Edited by Peter C. Bjarkman and Bill Nowlin
Spanish translations: Reynaldo Cruz
432 pages, 8.5″ x 11″
ISBN (ebook): 978-1-9438-1625-5, $9.99
ISBN (paperback): 978-1-9438-1624-8, $21.95
Minnie Minoso. Martin Dihigo. Luis Tiant Sr. and Jr. Orlando "El Duque" and Livan Hernandez. These are only a few of the leading lights profiled in Cuban Baseball Legends: Baseball's Alternative Universe. The 47 individuals profiled here represent only a small handful of the legions of memorable and sometimes even legendary figures produced over nearly a century and a half by an island nation where the bat-and-ball sport known as baseball is more than a national pastime, it is the national passion. The book presents 47 biographies in all, plus essays on Cuban baseball.
These biographies were researched and written by a team of members of the Society for American Baseball Research. SABR's BioBroject has produced bios of over 3,800 players since 2002. A Spanish-language edition of the book is also available, a new first for SABR. Haga clic aquí para obtener más información sobre las "Leyendas del Béisbol Cubano."
Contributors include: Mark Armour, Thomas Ayers, Ray Birch, Peter C. Bjarkman, Ron Briley, Phil Cola, Rory Costello, Reynaldo Cruz, Eric Enders, Joseph Gerard, Peter M. Gordon, Tom Hawthorn, Lou Hernandez, Douglas Hill, Joanne Hulbert, Len Levin, Brian McKenna, Zachary Moser, Bill Nowlin, Jose I. Ramirez, Rick Schabowski, Mark Stewart, John Struth, and Adam J. Ulrey.
SABR members, get this e-book for FREE!
Más información acerca de leyendas del béisbol cubano mediante la descarga más reciente libro electrónico de SABR:
Having trouble downloading our e-books? To view PDF files on your computer, click here to download the free Adobe Reader software. Having trouble downloading e-books to your Kindle, Nook, Sony Reader or iPad? Click here for additional help.
SABR members will get discounted rates for all Digital Library publications, including many for free. To find more SABR Digital Library books, visit SABR.org/ebooks.
---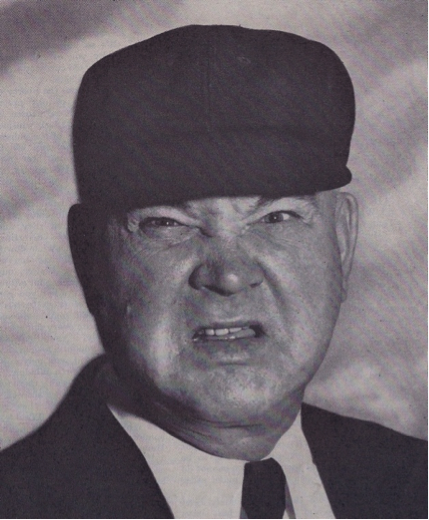 Three new biographies were posted this week as part of the SABR Baseball Biography Project, which — with the publication of Cuban Baseball Legends: Baseball's Alternative Universe — brings us to a total of 3,821 published biographies. Here are the new bios published this week:
All new biographies can be found here: http://sabr.org/bioproj/recent
Search for any SABR biography: You can now visit sabr.org/bioproj_search to search for any player — or manager, executive, scout, spouse, broadcaster, or umpire — who appears in the SABR BioProject. You can also browse all of these BioProject categories and a lot more, including 300-game winners, Hall of Famers, 1960s All-Stars, or Negro Leaguers, at our Browse page: sabr.org/bioproj/browse.
---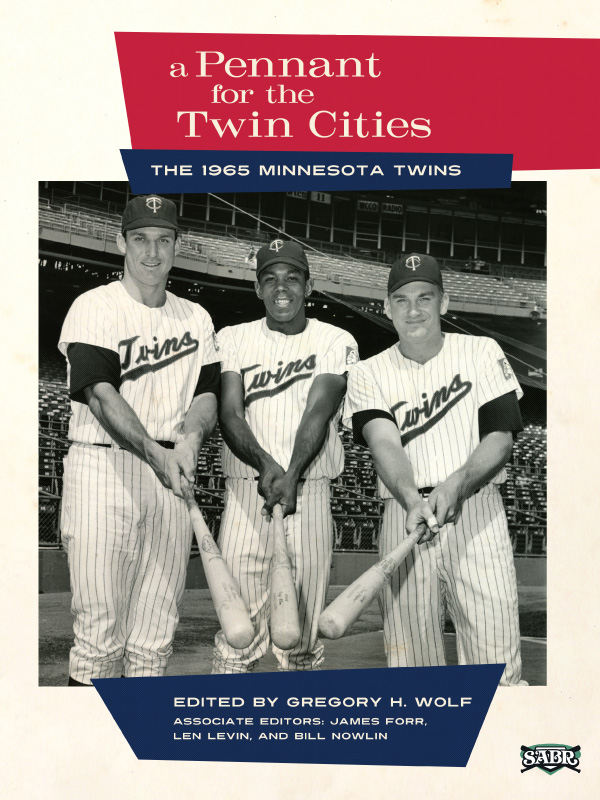 In SABR's A Pennant for the Twin Cities: The 1965 Minnesota Twins, edited by Gregory H. Wolf and published in 2015, we celebrated the 1965 Minnesota Twins, who captured the American League pennant in just their fifth season in the Twin Cities.
Led by an All-Star cast, from Harmon Killebrew, Tony Oliva, Zoilo Versalles, and Mudcat Grant to Bob Allison, Jim Kaat, Earl Battey, and Jim Perry, the Twins won 102 games, but bowed to the Los Angeles Dodgers and a herculean performance by Sandy Koufax in Game Seven of the World Series.
The SABR BioProject biographies that appeared in A Pennant for the Twin Cities can now be read online at: http://sabr.org/category/completed-book-projects/1965-minnesota-twins.
You can also purchase the book or download the e-book by clicking here. SABR members can download all SABR Digital Library e-books for free at SABR.org/ebooks.
---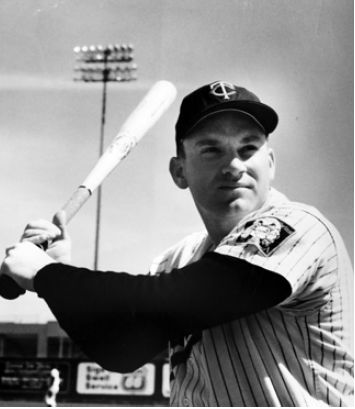 Four new game stories were posted this week as part of the SABR Games Project. Here are the new game stories:
The game stories listed above originally appeared in A Pennant for the Twin Cities: The 1965 Minnesota Twins, edited by Gregory H. Wolf and published by SABR in 2015. Find more game stories from past SABR books by browsing the Games Project here.
All new Games Project stories can be found here: http://sabr.org/gamesproject/recent
---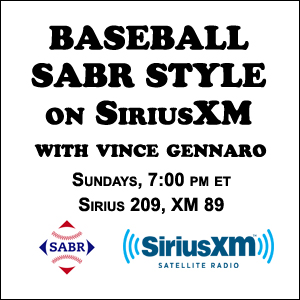 Behind the Numbers: Baseball SABR Style on SiriusXM, a radio show hosted by SABR President Vince Gennaro, will air this weekend at its regular time, 7:00-8:00 p.m. ET on Sundays, on MLB Network Radio.
On this week's show, listen to more highlights from the SABR 46 convention in Miami.
Now, you can also watch video highlights of Behind the Numbers: Baseball SABR Style on SiriusXM on MLB.com and you can also listen to all recent episodes on-demand on the SiriusXM Internet Radio App.
Behind the Numbers: Baseball SABR Style on SiriusXM focuses on examining and interpreting the statistical analysis that plays a critical role in baseball today. It airs weekly throughout the year on MLB Network Radio, available to subscribers nationwide on XM channel 89, Sirius channel 209, and on the SiriusXM Internet Radio App.
---
We've heard your feedback: Some of you have said you look forward to "This Week in SABR" every Friday, but sometimes there are just too many compelling articles and announcements to read every week. We're not complaining — hey, keep up the great work! — but we know the feeling. So in an effort to make the length of this newsletter more manageable to read, we'll summarize some of the repeating/recurring announcements in a special "In Case You Missed It (ICYMI)" section of "This Week in SABR".
Here are some major headlines from recent weeks that we don't want you to miss:
All previous editions of This Week in SABR can be found here: http://sabr.org/content/this-week-in-sabr-archives.
For more information, click here.
---
We'd like to welcome all of our new SABR members who have joined this week. You can find all Members-Only resources at members.sabr.org and the Membership Handbook can be downloaded here.
Please give these new members a warm welcome and help them make the most of their membership by giving them the opportunity to get involved in their local chapter or a research committee.
You can find contact information for any SABR member in the online membership directory (SABR.org/directory).
| Name | Hometown | | | Name | Hometown |
| --- | --- | --- | --- | --- | --- |
| Eric Barnett | N. Richland Hills, TX | | | Sam Pasthing | Yellville, AR |
| Gregory Caldeira | Columbus, OH | | | Mark Patrick | Hollywood, MI |
| Vinay Kumar | San Diego, CA | | | Thomas Pazzi | Germantown, MD |
| Anthony Nieszel | Ottawa, IL | | | Matthew Schlichting | Chicago, IL |
---
Here are the new SABR research committee updates this week:
Official Scoring: As part of the Official Scoring Committee and Oral History Committee's joint project, click here to listen to an interview with Chuck Dybdal, who has been an official scorer for the San Francisco Giants and Oakland A's since 1980. He was interviewed by SABR member Wayne Strumpfer on July 2. Dybdal has scored over 1,000 major league baseball games including All Star and World Series games. He shares stories about the "Bash Brothers," arguments with Tony Phillips, home team advantage, replacement runner rules, how Joe Morgan on close plays preferred getting an error than giving his pitcher an earned run, and much more.
Find all SABR research committee newsletters at SABR.org/research.
---
Here are the new regional chapter updates this week:
Halsey Hall Chapter ballgame/meeting photos (July 23; Miesville, MN)
Pee Wee Reese Chapter meeting recap (July 24; Louisville, KY)
Rogers Hornsby Chapter: Volunteers from the Rogers Hornsby Chapter and Alzheimer's Texas wrapped up their third successful BasebALZ "season". Our reminiscence sessions were held at the Alzheimer's Texas office in northwest Austin. Eight participants with early-stage Alzheimer's and their caregivers enjoyed the program and shared their memories with us. Participants and volunteers capped off the season with a trip to Dell Diamond on June 27 to see a Round Rock Express game. Click here to learn more and to view photos.
Best Practices handbook: Chapter leaders, download the new Chapter Leaders Best Practices Handbook, compiled by SABR staffer Marisa Elliot, on the Admin Tools page at admin.sabr.org. The handbook offers suggestions and guidelines for meetings, speakers, revitalizing a chapter, and getting publicity for SABR and chapter events.
Visit SABR.org/chapters for more information on SABR regional chapters.
---
Here is a list of upcoming SABR events:
All SABR meetings and events are open to the public. Feel free to bring a baseball-loving friend … and make many new ones! Check out the SABR Events Calendar at SABR.org/events.
---
Here are some recent articles published by and about SABR members:
Read these articles and more at SABR.org/latest.
---
This Week in SABR is compiled by Jacob Pomrenke. If you would like us to include an upcoming event, article or any other information in "This Week in SABR," e-mail jpomrenke@sabr.org.
Have trouble reading this e-mail? Click here to view this week's newsletter on the web.
Are you receiving our e-mails? "This Week in SABR" goes out by e-mail to all members on Friday afternoons. If they're not showing up, try adding "sabr.notes@sabr.org" to your contact list to ensure they show up in your inbox (and not the spam folder.)
---
Originally published: July 29, 2016. Last Updated: April 3, 2020.
https://sabr.org/wp-content/uploads/2020/03/research-collection4_350x300.jpg
300
350
admin
/wp-content/uploads/2020/02/sabr_logo.png
admin
2016-07-29 17:00:00
2020-04-03 14:38:45
This Week in SABR: July 29, 2016