This Week in SABR: June 10, 2016

Welcome to "This Week in SABR!" Click here to view this week's newsletter on the web. Here's what we've been up to as of June 10, 2016:
---

We hope you'll join us for what promises to be a spectacular SABR 46 convention, July 27-31, 2016, at the Hyatt Regency Miami in downtown Miami, Florida.
Please note: The early registration discount and all-inclusive package expire at 11:59 p.m. MST on Monday, June 13. Our block of Marlins game tickets and the special SABR group rate at the Hyatt Regency Miami will also not be available after next week. Sign up today to join us!
The full schedule for SABR 46 is now available online. Click here to view a detailed schedule.
All SABR 46 attendees will also receive a souvenir print edition of The National Pastime, our annual convention journal, focusing on baseball teams, players and events in the Miami area. All SABR members, whether you attend the convention or not, will receive the expanded e-book edition of The National Pastime in their inboxes later this summer. Visit SABR.org/convention to register for SABR 46.
---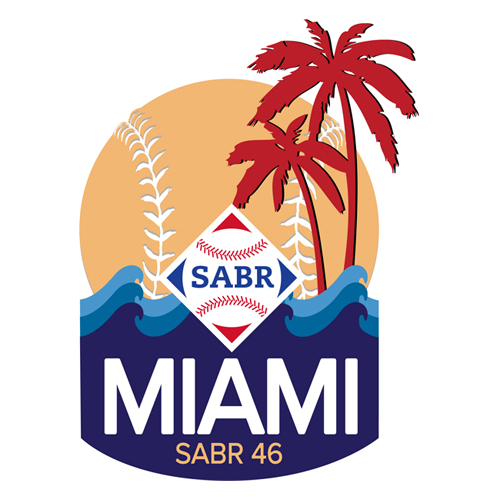 Want to throw out the first pitch at SABR 46?
Thanks to the generosity of the Miami Marlins, anyone who makes a donation of $1,000 or more to the SABR General Fund between now and Wednesday, June 15 will have the opportunity to go on the field for batting practice before the Marlins game vs. the St. Louis Cardinals on Friday, July 29 at Marlins Park.
Participating donors will also be entered into a drawing to throw out the first pitch at the Marlins game on July 29. The drawing will be held during the Ross Adell Welcome Reception during SABR 46.
This special opportunity is only available for up to six SABR donors (or a guest of your choosing.) Following our SABR 46 ballpark session — highlighted by guest speakers Barry Bonds, Don Mattingly, Andre Dawson, Tony Perez, and Eduardo Perez — SABR donors will be able to go on to the field during batting practice before the game. Each one-time donation is good for one on-field ticket.
In addition to the on-field opportunity at Marlins Park and the chance to throw out the first pitch, the SABR 46 donation package also includes two tickets to the SABR 46 Donors Breakfast, a SABR logo commemorative crystal baseball, and a one-year membership to SABR.
SABR is a 501(c)(3) organization and all donations are tax-deductible to the extent allowed by law.
If you are interested in the SABR 46 donation package, please contact Jeff Schatzki at jschatzki@sabr.org.
---
The schedule of research presentations for SABR 46 is now available.
Click here to check out full research abstracts and presenter bios for the following presentations:
Thursday, July 28
RP01: How the Dodgers (Inadvertently) Saved Baseball in 1977, by Michael Fallon
RP02: Celebrating Latinos and the 1965 Baseball Season: A Journey through Topps and Social-Historical Influences, by Anthony Salazar
RP03: Heroes, Goats, and Myths: 1926 World Series, Game Seven, by Steve Steinberg
RP04: No-Hitters Gone Global: Even Johnny Vander Meer Draws Company with the Breakdown of Borders, by Dirk Lammers
RP05: The Hall of Famous, by Chuck Hildebrandt
RP06: The St. Louis Browns' "Youth Movement", by Steven Glassman
RP07: MLB Arbitration in the Orioles-Nationals Cablecasting Lawsuit, by Charles H. Martin
RP08: Mis-Management 102: How Did the Houston Astros End Up in the American League West Division?, by J.R. Wildridge
RP09: Marvin Miller takes on Topps Chewing Gum, Inc., by Mark Armour
RP10: It is Almost Midnight: Do You Know Where Your Baseball Team Is? The San Francisco or the St. Petersburg Giants?, by Robert Garratt
RP11: Take Me Out to the Courtroom: A Look at Baseball Cases in the Florida Courts, by Louis H. Schiff
RP12: The Stoneham Giants: From Father to Son to … Son-in-Law, by Steve Treder
Friday, July 29
RP13: The Night Frank Verdi Got Shot and the Demise of the Havana Sugar Kings, by Ryan Brecker
RP14: Hometown Heroes: The Single Franchise Baseball Stars of the 20th Century, by Clay Sigg
RP15: The Short but Sensational Life of the Havana Sugar Kings, by John Burbridge and John Harris
RP16: The Unluckiest Pitchers: Won-Loss Records and Selection to the Hall of Fame, by David Kaiser
RP17: A Replays Play, by Mark Pankin
RP18: Boys Will Be Boys: The Implicit Acceptance of Domestic Violence in Baseball, by Allison Levin
RP19: The Myth of the Closer, by David W. Smith
RP20: Ty Cobb as Seen Through the Eyes of a Batboy, by Millard Fisher
Saturday, July 30
RP21: What Would Josh Gibson Make? How to Calculate a Wage that Was Never Earned, by Michael Haupert
RP22: Opening Night in Miami, 1956: Bill Veeck and His Big Surprise, by Sam Zygner
RP23: The Nuances of Free Agency: How the Evolution of the Collective Bargaining Agreement Has Affected Team Building, by Dan Levitt
RP24: Face Paint & Foul Balls: The Fascinating History of the Miami Ethiopian Clowns, by Matthew Clifford
RP25: Monetary Mound: An Econometric Analysis of Pitcher Salary, by Shane Piesik
RP26: The Hall of Fame Overcomes Separate but Equal to Honor the Negro Leagues, by Dennis Corcoran
RP27: Baseball and the Yellow Peril: Waseda University's 1905 American Tour, by Robert Fitts
RP28: An Examination of Moneyball Statistics on Marlins Draftees 2002-2012, by Mary Ann Barragan
RP29: The Five Greatest Myths of Cuban Baseball, by Peter C. Bjarkman
RP30: The Hidden Value of Competitive Balance Picks in the MLB Draft, by Ronnie Socash
RP31: The Bay of Pigs and the Cultural Isolation of 1960s Cuban Players, by Thom Henninger
RP32: Career Saves: Charting the Rising Impact of the One Inning Save: Is 400 the New 300?, by Wayne Towers
Special thanks to Scott Fischthal, Neal Traven, and the dozens of blind-reviewers who helped evaluate and select the outstanding presentations you will see and hear in Miami.
For more information on SABR 46, visit SABR.org/convention.
---
On Saturday, July 30, attendees at SABR 46 will have the opportunity to ask questions and talk with presenters of the following poster presentations at the Hyatt Regency Miami:
P1: An Examination of Statistics in Marlins Postseason History, by Mary Ann Barragan
P2: The 2004 Japanese Professional Baseball Collective Bargaining Negotiations: A Qualitative Case Study, by Joy Benjamin
P3: Once Again – The Increased Importance of Quality Starts, by John Burbridge
P4: Fans for Eternity: A Study of Obituaries that Include Mention of Major League Baseball Teams, in the Raleigh (NC) News & Observer, by Elena Elms
P5: Singular Sensation — Who is The Greatest Singles Hitter?, by Steven Glassman
P6: Hitting for the Cycle: Why Babe Ruth Didn't Do It, and Who Will Be the First Marlin?, by Michael Huber
P7: The Line Drive that Changed Baseball's History!, by Francis Kinlaw
P8: Campaigning On Twitter: The Effect of Verified Tweets on 2015 MLB All-Star Game Voting, by Allison Levin
P9: The Reserve Clause and Employee Non-Compete Agreements: Will the Infamous Relic of Baseball's Past Make a Comeback in Your Future?, by Charles H. Martin
The posters will be available for viewing all week in the Jasmine Room. The top poster presentation, as selected by on-site judging, will win the USA Today Sports Weekly Award. Check out a list of past winners here.
---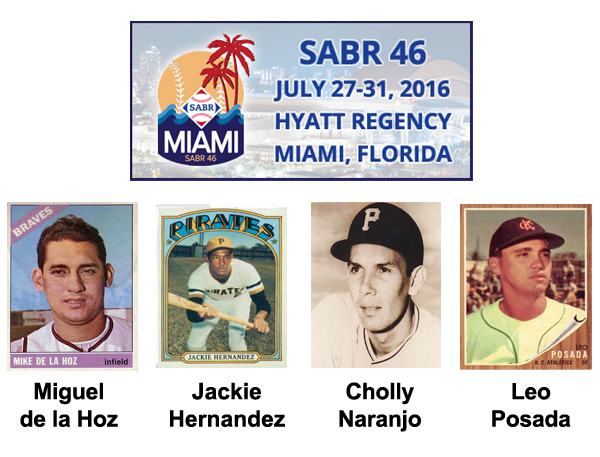 Join us at SABR 46 in Miami for the Cuban Players Panel, where former major-league players from Cuba will discuss their careers and experiences in baseball at home and in the U.S.
The panel is scheduled for 1:00 p.m., Saturday, July 30 at the Hyatt Regency Miami. All baseball fans are welcome to attend. Register now at SABR.org/convention.
Speakers are expected to include:
Miguel "Mike" de la Hoz, an infielder from Havana who played in parts of nine seasons with the Indians, the Braves (both Milwaukee and Atlanta), and the Reds
Leo Posada, Havana native who was an outfielder for the Kansas City Athletics from 1960-62 and the uncle of Jorge Posada
Jackie Hernandez, a Central Tinguaro

native who spent parts of nine seasons as an infielder with the Angels, Twins, Royals, and Pirates, helping Pittsburgh win the 1971 World Series

Gonzalo "Cholly" Naranjo, a Havana native signed by the Washington Senators as an amateur free agent in 1952 who appeared in 17 games for the Pittsburgh Pirates in 1956
Moderator: Jose Campos, host of "La Poderosa," a daily sports show over Miami radio station WWFE/670-AM for the last 14 years

There's just a few days left to take advantage of the early registration discount for SABR 46. Our 2016 national convention will be held July 27-31 at the Hyatt Regency Miami in downtown Miami, Florida. Early registration is only available through Monday, June 13 at SABR.org/convention. Sign up today!
---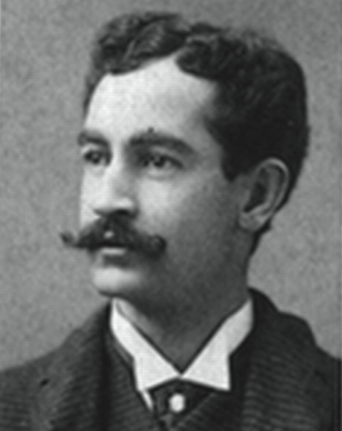 Each year, SABR's Nineteenth Century Research Committee selects its Overlooked 19th Century Base Ball Legend — a 19th century player, manager, executive or other baseball personality not yet inducted into the National Baseball Hall of Fame in Cooperstown, New York.
Committee members vote to narrow down the ballot to 10 finalists, then all SABR members are eligible to cast a vote for the winner. The winner is announced at the Nineteenth Century Committee's annual meeting at the SABR convention.
2016 finalists: Earlier this year, members of the Nineteenth Century Research Committee selected the finalists for the 2016 Overlooked 19th Century Baseball Legend. Click here to download a PDF with the finalists' bios, compiled by project chair Adam Darowski and Joe Williams. Voting in the final election will run from June 3 to June 30, and will be open to all SABR members.
Vote now! Click here to access the 2016 ballot. All SABR members are eligible to vote in the election for this year's Overlooked 19th Century Legend. You *MUST* select five candidates — ranking them from first choice to fifth choice — from among the candidates presented. You are only allowed to vote once. You are on the honor system to submit only one ballot. ALL BALLOTS MUST BE CAST PRIOR TO 11:59 p.m. PDT on Thursday, June 30, 2016.
Click here for a list of past winners.
For more information on the Overlooked 19th Century Baseball Legends Project, contact Project Chairman Adam Darowski or visit the project's Facebook page.
---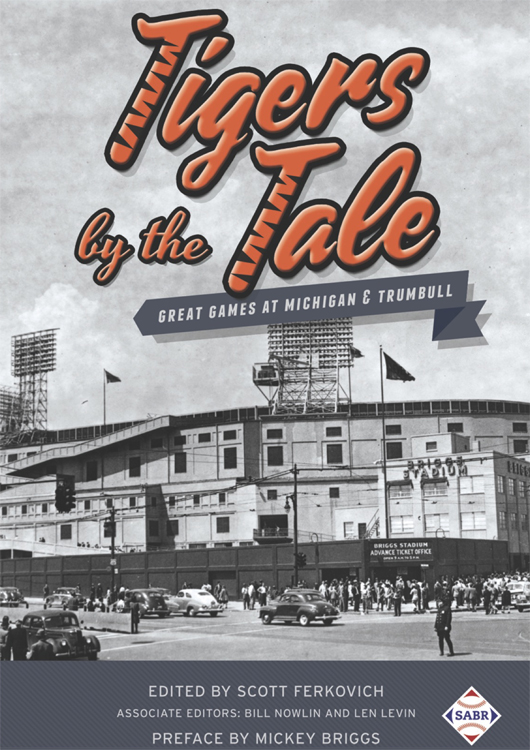 The newest publication by the SABR Digital Library comes from one of baseball's most famous corners:
Tigers by the Tale: Great Games at Michigan & Trumbull
Edited by Scott Ferkovich
ISBN (ebook): 978-1-9438-1620-0, $6.99
ISBN (paperback): 978-1-9438-1621-7, $12.95
156 pages, 8.5″ x 11″
For over 100 years, Michigan and Trumbull was the scene of some of the most exciting baseball ever. This book, the collaborative work of 34 members of the Society for American Baseball Research (SABR), portrays 50 classic games at the corner, spanning the earliest days of Bennett Park until Tiger Stadium's final closing act. From Ty Cobb to Mickey Cochrane, Hank Greenberg to Al Kaline, and Willie Horton to Alan Trammell, the illustrious names of Tiger legends shine forth in these pages. A must-read for those who love the crack of the bat, the glory of green grass, and tales of great games well told.
Contributors include: David W. Anderson, William M. Anderson, Will Bennett, Rich Bogovich, Raymond Buzenski, Marcus W. Dickson, Scott Dominiak, Scott Ferkovich, David Fleitz, Brent Heutmaker, Maxwell Kates, Matt Keelean, Jeffrey Koslowski, Steven Kuehl, Marc Lancaster, Susan A. Lantz, Doug Lehman, Len Levin, Mitch Lutzke, Mike Lynch, John Milner, Jerry Nechal, Bill Nowlin, Dave Raglin, Richard Riis, Ruth Sadler, Jeff Samoray, Terry Sloope, Steve J. Weiss, Mike Whiteman, Phil Williams, Jim Wohlenhaus, and Gregory H. Wolf.
SABR members, get this e-book for FREE!
Having trouble downloading our e-books? To view PDF files on your computer, click here to download the free Adobe Reader software. Having trouble downloading e-books to your Kindle, Nook, Sony Reader or iPad? Click here for additional help.
SABR members will get discounted rates for all Digital Library publications, including all e-books for free. To download past titles, visit SABR.org/ebooks.
---
The 19th annual Jerry Malloy Negro League Conference is less than one month away, scheduled for July 7-9, 2016, in Kansas City. The conference is open to all baseball, history and sports fans of all ages. Registration is now available, so we hope you'll join us.
To register: Click here to register online at the SABR Store. Or click here to download a printable registration form and information packet (PDF); you can mail your check or money order before June 20 to SABR Malloy Conference, Cronkite School at ASU, 555 N. Central Ave. #416, Phoenix, AZ 85004. The early registration rate for SABR members is $165 for adults (includes all activities) or $120 for students. (Non-members: $200 adults/$150 students). Single-day registration for Friday or Saturday is $75 for SABR members, $95 non-members. The Thursday education forum only is $15 for SABR members, $30 non-members. Optional sessions or guest tickets are also available. Please note: The early registration rate expired on May 10, 2016.

Book your hotel room: The Malloy Conference will be held at the Sheraton Overland Park Hotel at the Convention Center, 6100 College Boulevard, Overland Park, KS 66211. Limited rooms are available at a special discounted rate of $119/night (plus tax) for singles/doubles or $129/night (plus tax) for triples. Click here to reserve your room today or call (866) 837-4214 and mention the Jerry Malloy Conference. Please note: The cutoff date to book your room at the SABR discounted rate is June 13, 2016.
Schedule: Check out the complete Malloy Conference schedule by clicking here.
The 2016 Jerry Malloy Negro League Conference will celebrate "Barnstorming in the Negro Baseball Leagues." Barnstorming has always been a central part of the life of Negro League ballplayers. All Negro Leaguers took part in barnstorming games across the country and in cities like Kansas City. Monarchs great Satchel Paige, whose 110th birthday is being celebrated during this conference, did his fair share of barnstorming. Presentations may focus on any topic related to the theme, or other Negro Leagues issues.
Visit SABR.org/malloy for information on the 2016 Call for Papers, Essay Contest, Art Contest, and Library Grant Program.
---
SABR's Negro Leagues Research Committee has awarded a $500 Dick Clark Memorial Library Grant to the Geneseo Public Library in Geneseo, Illinois. School libraries from across the country were invited to submit grant proposals centering on educating students about black baseball and American history.
The awards will be presented at the 19th annual Jerry Malloy Negro League Conference, which will be held July 7-9, 2016, in Kansas City.
Click here to download the PDF application to learn more about eligibility requirements, submission criteria and style guidelines for future grants.
For more information, visit SABR.org/malloy.
---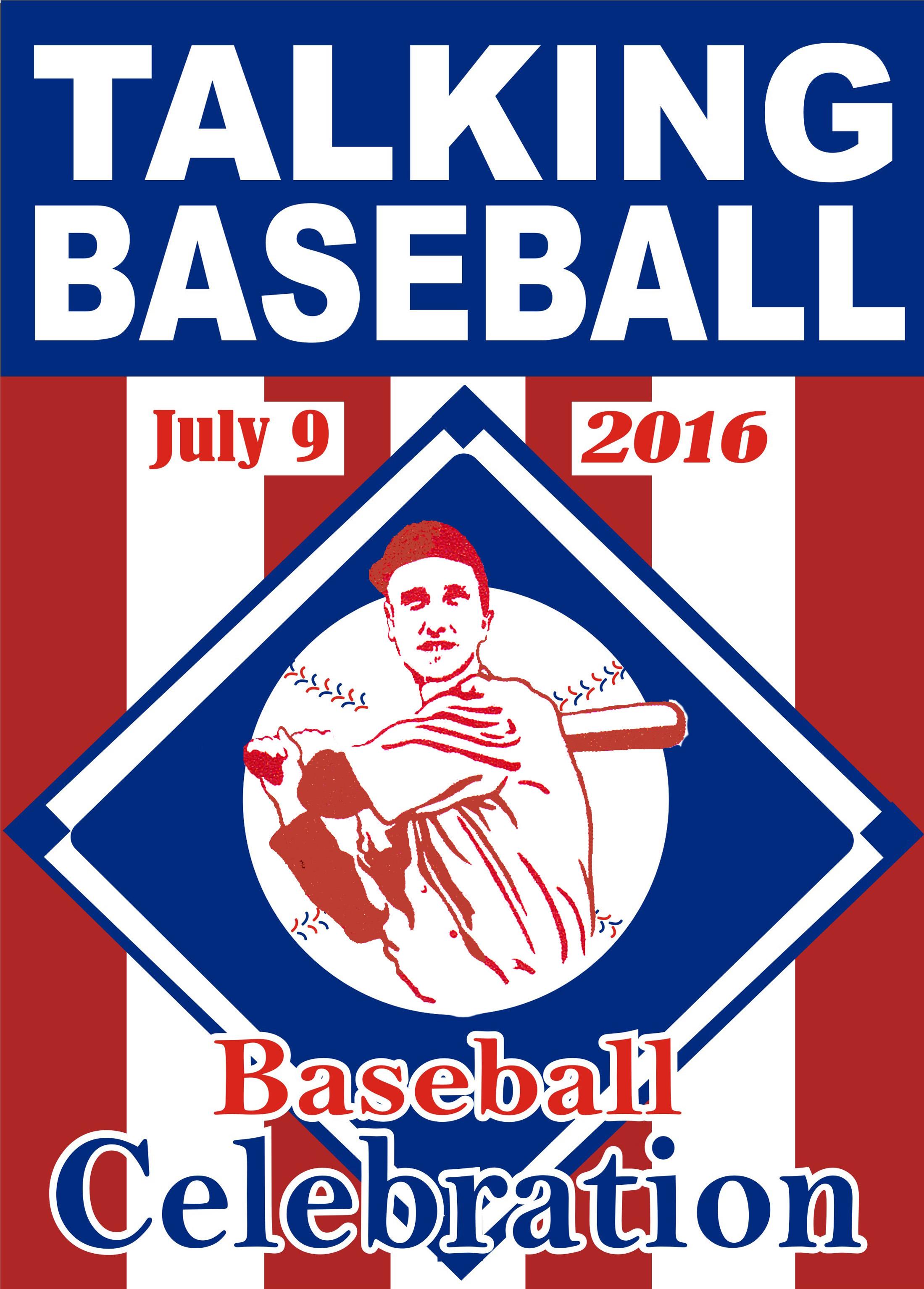 Coming to San Diego for the 2016 MLB All-Star Game festivities? Join us on Saturday, July 9 as SABR's Ted Williams Chapter will present Talking Baseball at the San Diego Central Library's Neil Morgan Library Auditorium.
This free public event is sponsored by PostalAnnex, Elite Services, and Hunt Auctions. Tickets and reservations are NOT required. This event will provide an eclectic assortment of baseball speakers, singers, documentary, and a no-hitter. The library is located in downtown San Diego at 330 Park Boulevard, next to Petco Park.
The lineup of speakers includes: Dan Boyle, Ted Williams Chapter president; Jacob Pomrenke, SABR Black Sox Scandal committee chair; Bob Kendrick, Negro Leagues Baseball Museum president; Joe Rathburn, San Diego baseball singer/songwriter; Matt Nokes, former major-league catcher who will narrate a video of Jim Abbott's 1993 no-hitter; Matt Thompson, with a one-man show on Ted Williams; filmmaker Jon Leonoudakis, who will screen his new documentary "Hano! A Life in the Bleachers"; baseball folk singer Ross Altman; and former Padres outfielder Gene Locklear, who will discuss his experiences as a Native American ballplayer and artist.
The San Diego Central Library includes the spectacular Sullivan Family Baseball Research Center, home of the SABR Collection, which can be viewed on the eighth floor of the library during regular business hours.
The Baseball Research Center opened in 2001, with an initial collection of books and microfilm donated by SABR's Ted Williams Chapter. In the years since, it has grown to more than 3,000 publications, books, and journals, and 300 microfilm reels, all available to the public at San Diego's downtown library.
For more details on the event, click here.
---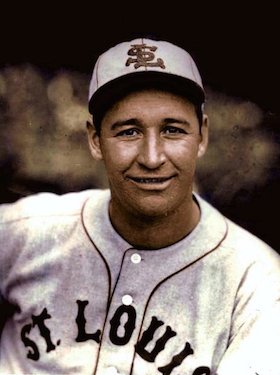 Six new biographies were posted this week as part of the SABR Baseball Biography Project, which brings us to a total of 3,784 published biographies. Here are the new bios published this week:
All new biographies can be found here: /bioproj/recent
Search for any SABR biography: You can now visit sabr.org/bioproj_search to search for any player — or manager, executive, scout, spouse, broadcaster, or umpire — who appears in the SABR BioProject. You can also browse all of these BioProject categories and a lot more, including 300-game winners, Hall of Famers, 1960s All-Stars, or Negro Leaguers, at our Browse page: sabr.org/bioproj/browse.
---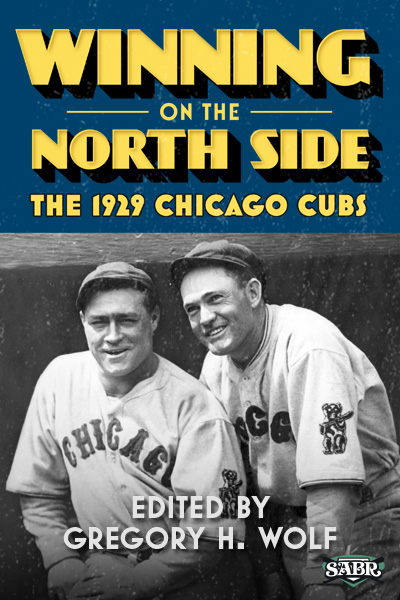 In SABR's Winning on the North Side: The 1929 Chicago Cubs, edited by Gregory H. Wolf and published in 2015, we celebrated one of the most exciting offensive juggernauts in baseball history.
Bashing their way to the pennant by crushing their opponents in a high-scoring era, skipper Joe McCarthy's Cubs led the majors with 982 runs scored. Future Hall of Famers Hack Wilson, NL MVP Rogers Hornsby, and Kiki Cuyler, along with Riggs Stephenson formed one of the most potent quartets in baseball history, collectively scoring 493 runs and knocking in 520. As awe-inspiring as the Cubs offense was, their pitching was almost as good. Charlie Root, Guy Bush, and Pat Malone anchored a staff that finished second in team ERA and led the league in shutouts. Also included are biographies of club owner William Wrigley, visionary executive Bill Veeck Sr., and Margaret Donahue, the first female executive in baseball history.
The SABR BioProject biographies that appeared in Winning on the North Side can now be read online at: /category/completed-book-projects/1929-chicago-cubs
You can also purchase the book or download the e-book by clicking here. SABR members can download all SABR Digital Library e-books for free at SABR.org/ebooks.
---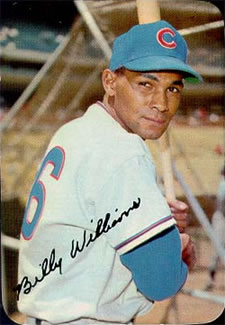 Six new game stories were posted this week as part of the SABR Games Project. Here are the new game stories:
All new Games Project stories can be found here: /gamesproject/recent
---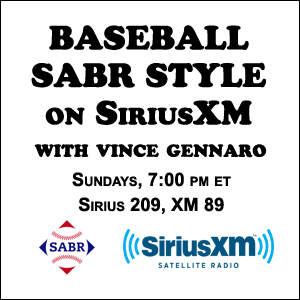 Behind the Numbers: Baseball SABR Style on SiriusXM, a radio show hosted by SABR President Vince Gennaro, will air this weekend at its regular time, 7:00-8:00 p.m. ET on Sundays, on MLB Network Radio.
This week's guests are Jonah Pemstein of Fangraphs and SABR member Mitchell Nathanson, author of God Almighty Hisself: The Life and Legacy of Dick Allen.
Now, you can also watch video highlights of Behind the Numbers: Baseball SABR Style on SiriusXM on MLB.com and you can also listen to all recent episodes on-demand on the SiriusXM Internet Radio App.
Click here to watch more video highlights of Baseball SABR Style from MLB.com.
Behind the Numbers: Baseball SABR Style on SiriusXM focuses on examining and interpreting the statistical analysis that plays a critical role in baseball today. It airs weekly throughout the year on MLB Network Radio, available to subscribers nationwide on XM channel 89, Sirius channel 209, and on the SiriusXM Internet Radio App.
---
Each year, the SABR Board of Directors appoints more than a dozen members to small committees that choose our research award winners.
Now is the time to let us know if you would like to be considered for one of these positions. To apply, please send an e-mail to SABR Director Ty Waterman indicating which award you would like to judge, and providing answers to these questions: (1) why you are interested in serving (2) any relevant experience (3) what your research interests are. If you choose to weave these questions into one answer, you may do so.
For a complete list of SABR research awards, click here.
---
Calling all User Interaction and Big Data Geeks
Perhaps a camel is a horse designed by committee, but small groups can deliver outstanding apps in short order with the right combination of people. Imagine you could sit in front of the 120,000 index cards The Sporting News kept on every player who signed a professional baseball contract during the 20th century and use them to complete the information missing from the master database of major and minor league players.
Soon, SABR members will be able to do this — if we build them a great app. In conjunction with the LA84 Foundation, SABR is imaging the cards and digitizing the contents into full text records with integrated image mapping in XML files.
If this intrigues you and you think you may have expertise to bring to the table, please contact SABR Treasurer F.X. Flinn, who is coordinating the project.
---
Minutes from the Board of Directors conference call on May 22, 2016, have now been posted on the SABR website.
You can view all past minutes of SABR Board meetings by going to the page below:
Or you can go to the Members' Info page and click on "Org. files", then "Board Minutes" to view the minutes.
---
In Memoriam
SABR member Howard M. Bushman, 70, of McLean, Virginia, died on May 28, 2016. He was a SABR member since 1984 and was a lifelong fan of the St. Louis Cardinals. He served on the board of directors and was legal counsel to the Pittsburgh Pirates' minor league franchise, the Alexandria Dukes (now the Potomac Nationals). He was also a member of the Stan Musial Society and Baseball Hall of Fame and maintained season tickets for the Washington Nationals and Redskins. He was born June 19, 1945, in St. Louis to Leonard and Tama Bushman. He graduated from Murray State University and from the University of Missouri-Columbia Law School. Following graduation from law school in 1970, Howard served in the U.S. Army, within the Judge Advocate General"s Corps, at Fort Riley and the Pentagon. He was committed to the U.S. Army remaining in the Army Reserve until his retirement as a Lieutenant Colonel in 2005. In recent years, Howard provided his services to the creation of the U.S. Army Museum, as the secretary to the Army Historical Foundation. Howard is survived by his mother, Tama; his wife, Betty; his four children, John, Jeff, Sarah, and Joshua, his granddson, Jay, and two sisters, Gloria Schwartz and Wendy Wax. A viewing was held June 7 at Murphy's Funeral Home in Arlington, Virginia, with service and burial at a later date at Arlington National Cemetery. In lieu of flowers, donations should be made to the U.S. Army Historical Foundation.

---
We've heard your feedback: Some of you have said you look forward to "This Week in SABR" every Friday, but sometimes there are just too many compelling articles and announcements to read every week. We're not complaining — hey, keep up the great work! — but we know the feeling. So in an effort to make the length of this newsletter more manageable to read, we'll summarize some of the repeating/recurring announcements in a special "In Case You Missed It (ICYMI)" section of "This Week in SABR".
Here are some major headlines from recent weeks that we don't want you to miss:
All previous editions of This Week in SABR can be found here: /content/this-week-in-sabr-archives.
For more information, click here.
---
We'd like to welcome all of our new SABR members who have joined this week. You can find all Members-Only resources at members.sabr.org and the Membership Handbook can be downloaded here.
Please give these new members a warm welcome and help them make the most of their membership by giving them the opportunity to get involved in their local chapter or a research committee.
You can find contact information for any SABR member in the online membership directory (SABR.org/directory).
| Name | Hometown | | | Name | Hometown |
| --- | --- | --- | --- | --- | --- |
| David Audia | Jonesville, VA | | | Dan Lawton | San Diego, CA |
| Joe Carino | Valrico, FL | | | Thomas McLaughlin | New York, NY |
| Tom DeCaro | Keller, TX | | | Monty Miller | Joshua, TX |
| Harry Dellamano | Santa Rosa Valley, CA | | | William Reichelt | Duluth, MN |
| John Harris | New York, NY | | | John Stefano | Newtown, PA |
| Brian Henry | Lawrence, KS | | | Adam Vega | Plainfield, IL |
| George Kassimis | Poughkeepsie, NY | | | Stephen Wong | Hong Kong, HKG |
| Ryan Kiley | Indianapolis, IN | | | | |
---
Here are the new SABR research committee updates this week:
Negro Leagues: June 2016 newsletter
Oral History: The Oral History Committee is beginning a project to record oral histories with baseball official scorers. It is a combined effort with SABR's newly-formed Official Scoring Committee, chaired by Stew Thornley. We are seeking volunteers who wish to conduct interviews with current and former major league official scorers. To learn more, contact John McMurray at sabroralhistorycommittee@gmail.com. John recently conducted a 90-minute interview with SABR member David Vincent about his longtime work as an official scorer in both the major and minor leagues. You can listen to that interview by clicking here.
Find all SABR research committee newsletters at SABR.org/research.
---
Here are the new regional chapter updates this week:
Visit SABR.org/chapters for more information on SABR regional chapters.
---
Here is a list of upcoming SABR events:
All SABR meetings and events are open to the public. Feel free to bring a baseball-loving friend … and make many new ones! Check out the SABR Events Calendar at SABR.org/events.
---
Here are some recent articles published by and about SABR members:
Read these articles and more at SABR.org/latest.
---
This Week in SABR is compiled by Jacob Pomrenke. If you would like us to include an upcoming event, article or any other information in "This Week in SABR," e-mail jpomrenke@sabr.org.
Have trouble reading this e-mail? Click here to view this week's newsletter on the web.
Are you receiving our e-mails? "This Week in SABR" goes out by e-mail to all members on Friday afternoons. If they're not showing up, try adding "sabr.notes@sabr.org" to your contact list to ensure they show up in your inbox (and not the spam folder.)
---
Originally published: June 10, 2016. Last Updated: April 3, 2020.
https://h2j7w4j4.stackpathcdn.com/wp-content/uploads/2020/03/research-collection4_350x300.jpg
300
350
admin
/wp-content/uploads/2020/02/sabr_logo.png
admin
2016-06-10 15:00:00
2020-04-03 14:38:46
This Week in SABR: June 10, 2016