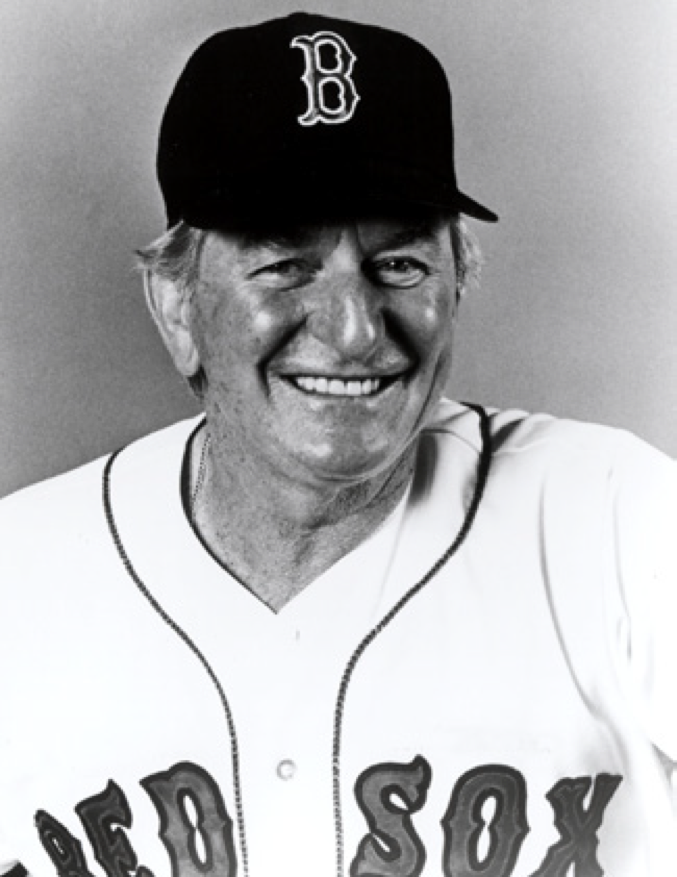 ---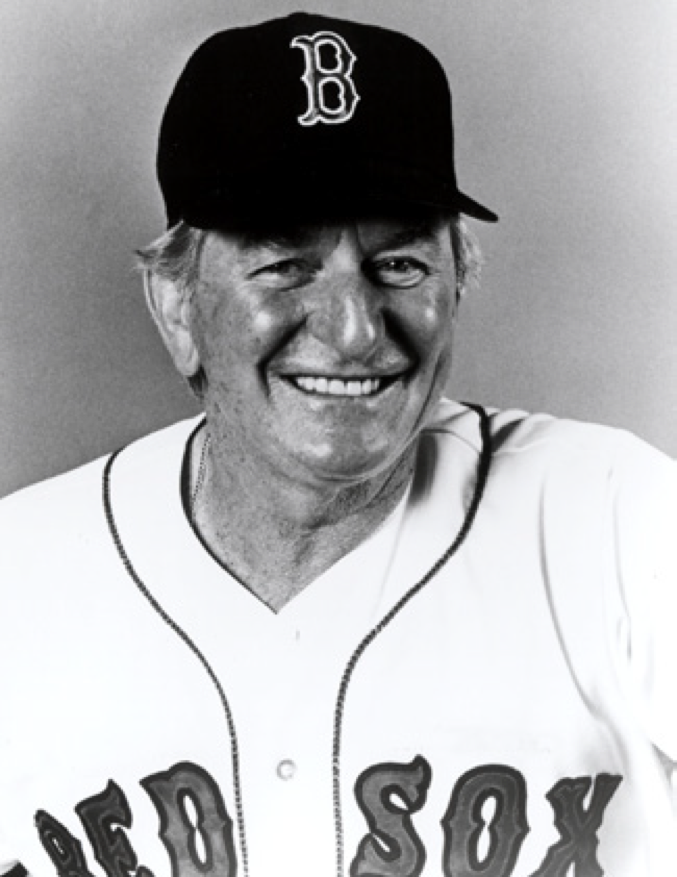 John McNamara ran a big-league team six times, plus another as an interim skipper. He kept getting hired because he was well respected by everyone in the game, including general managers and players. "Any player with an ounce of decency in him will play his heart out for John," said one of his San Diego players, Doug Rader.1 Reggie Jackson credited him for his character in the face of bigotry. McNamara won a couple of division titles and a pennant, and managed a team that had the best record in baseball and still did not make the playoffs. But for all of that, McNamara is most famous for his role with the 1986 Red Sox, an extremely successful team by any measure, who lost a heartbreaking World Series that left many fans bitter toward the manager.
John Francis McNamara began his life on June 4, 1932, in Sacramento, California, the fourth of five children born to John and Josephine. The elder John was born in Ireland, immigrated to Boston as a young man, and made his way across the country by working on railroads. He died in 1944, leaving John to learn to play sports from his mother's two brothers, who played semipro ball and lived across the street. "I started school so I could learn to write my name so I could sign a baseball contract," he said.2 Josephine went to work at the Department of Motor Vehicles to support the family.
McNamara starred in baseball (as a catcher) and basketball in Christian Brothers High School, earning all-city honors in each sport, before signing with the St. Louis Cardinals in 1951 for a $12,000 bonus. On the small side for a catcher, he spent 14 seasons in the minor leagues (taking two years out for a stint in the US Army) without getting close to the majors. He reached the Pacific Coast League with Sacramento in 1956, but hit just .171 in 76 games. "I could catch and I could throw," he recalled. "But I knew I wasn't going to make the big leagues. I was too small [5-feet-10, 175 pounds] and I couldn't hit. I was married and had four children to think about."3 He began working toward an accounting degree at Sacramento State in his offseasons.
In 1958 McNamara was the regular catcher for Lewiston (Idaho), an unaffiliated team in the Northwest League, and impressed his bosses enough that they made the 27-year-old McNamara the player-manager the next year. "That was the turning point in my life," he said. "The next year the Kansas City A's took over the club. Hank Peters, who was running the A's farm system, asked me to stay. I owe everything to Hank."4 He managed Lewiston through 1962 (winning a pennant in 1961), then spent a year each managing (and occasionally catching for) Binghamton (Eastern League), Dallas (Pacific Coast League), Birmingham (Southern League), Mobile (Southern League), and Birmingham again.
He won three minor-league pennants — in 1961 with Lewiston, in 1966 with Mobile, and 1967 with Birmingham. The Mobile club included Rick Monday, Sal Bando, John Odom, and Tony La Russa. "We were just a very good club, the kind that didn't lose a lot of games at a time," McNamara said. "There was no outstanding performer who carried us."5 The next year he had Rollie Fingers, Dave Duncan, Joe Rudi, and Reggie Jackson. "Every man on this team has done something in the clutch," McNamara said after clinching the title.6
In his autobiography, Jackson writes of how McNamara helped the young player deal with the segregated South. "When we'd be on a road trip and we'd stop at a diner for hamburgers or something to eat, McNamara wouldn't compromise. It was simple for him: if they wouldn't serve me they weren't going to serve anybody. He'd just take the whole team out of the restaurant, we'd get into the bus and we'd keep driving."7
The 35-year-old McNamara, fresh off back-to-back titles with the A's best prospects, finally made the big leagues in 1968, as a coach with the relocated Oakland Athletics. Charlie Finley, the A's owner, changed managers constantly throughout his tenure, and McNamara was a candidate for the job that went to Bob Kennedy. After one season Kennedy was replaced by Hank Bauer, and the A's moved up to second in the AL West (88-74). Nonetheless, Bauer was fired in September and replaced by McNamara, who managed the last 13 games of the year and was invited back for 1970. The A's were a very young team, and McNamara had managed many of their best players in the minors. "Basically, we know what we have to do," he said in the offseason. "They've all polished the skills they showed in the minors, but we're making mistakes on fundamentals, mistakes in execution."8 He pledged to work the club harder in spring training.
McNamara's A's finished 89-73, in second place, nine games behind the Minnesota Twins. Like most Finley teams, it was filled with owner-created drama. When star outfielder Reggie Jackson started slowly, Finley forced McNamara to platoon him and threatened to send him to the minor leagues. When Jackson hit a home run and gestured to the owner's box, Finley demanded that he apologize to the team, which Jackson did, in tears. At the end of the season, catcher Dave Duncan was asked about McNamara returning for 1971. "There's only one man who manages the club, Charlie Finley," said Duncan, "and we'll never win so long as he manages." Finley used Duncan's comments as a pretext to fire McNamara, reasoning that McNamara could not control his players.9
McNamara hooked on with the San Francisco Giants as third-base coach, and held that job for three years, through 1973. Just before spring training in 1974 he accepted a job managing the San Diego Padres, a terrible, near-bankrupt club that had just been rescued from relocation with their purchase by multimillionaire Ray Kroc. Team president Buzzy Bavasi selected McNamara over former Los Angeles Dodgers star Maury Wills, saying he wanted the more experienced hand.
McNamara lasted three full seasons in San Diego, finishing sixth (last), fourth, and fifth. He had some talent, particularly young star Dave Winfield, but was generally plagued by poor pitching. The club was 20-28 on May 28, 1977, when McNamara was fired and replaced by Alvin Dark. "I'm not sure we're doing the right thing," said Kroc, "but should we stand idly by and do nothing?"10 McNamara's players were supportive. "Mac couldn't hit or pitch for us," said Gene Tenace, "it wasn't his fault." Rollie Fingers added: "Mac won't have any trouble finding another job."11 McNamara spent the 1978 season as third-base coach for the California Angels.
In December 1978 he was hired to manage the Cincinnati Reds. After back-to-back World Series titles, the Reds had finished second the past two seasons and responded by firing manager Sparky Anderson in favor of McNamara. "Words can't describe how thrilled I was," McNamara told the press. "It took me a while to come down to earth."12
The 1979 Reds endured the loss to free agency of Pete Rose, finished 90-71, and eked out the National League West by 1½ games over the Houston Astros. In their manager's first trip to the postseason, the Reds lost the NLCS in three straight games to the Pittsburgh Pirates. The Reds fell off by just a single game in 1980 but finished third, and then fell victim the next year to the players' strike. Because the strike wiped out the middle third of the season, the owners decided that the division winners of the two "half-seasons" should meet in a series to determine the division champ. Though the Reds finished with the best record in all of baseball, they finished second in both "halves" of the season and missed the playoffs.
In 1982 the Reds, after losing starting outfielders George Foster, Dave Collins, and Ken Griffey, collapsed to last place, and McNamara was fired on July 20. "Sure, it hurts when it happens," he said. "It's a humiliating thing." He bore no ill will toward the man who fired him, GM Dick Wagner. "Things just didn't work out. But I still respect the man. He and his wife, Gloria, are good friends of mine."13
Once again, it did not take McNamara long to get another job. He next managed two years for the California Angels. The man who hired him, Buzzie Bavasi, had already hired him twice — to manage the Padres and then to coach the Angels. Gene Mauch had retired after winning the division in 1982, but McNamara's club received down years from Fred Lynn, Brian Downing, and Reggie Jackson and fell back to 70 wins. They got to .500 the next year as McNamara integrated Gary Pettis and Dick Schofield into what had been a very old team.
At the end of the 1984 season Red Sox manager Ralph Houk resigned and Haywood Sullivan, the team's GM, approached McNamara. The two were good friends, having each managed in the A's system 20 years earlier. Bavasi had retired from the Angels and McNamara's contract had expired, so he decided to step aside and move to Boston.
In Boston McNamara inherited a fair bit of hitting talent — Jim Rice, Wade Boggs, Dwight Evans — and a crop of young promising pitchers — Dennis Boyd, Bruce Hurst, Bob Ojeda, and the 22-year-old Roger Clemens. Clemens pitched very well in the first half but was felled by an arm injury and started just 15 games. The Red Sox hung around in the race for a few months (they were 7½ games out on July 26), but a rough stretch in August ended things and they finished 81-81, 18 games behind the Toronto Blue Jays.
Still, McNamara got good reviews in his debut in Boston. "He works players hard, strongly believes in discipline," said coach Rene Lachemann, who had played for McNamara in Oakland. "He speaks with a quiet voice, but he commands respect."14 McNamara was also a strong delegator, allowing Bill Fischer to handle the pitching staff, Walt Hriniak the hitters, and Lachemann the defense. McNamara gave his coaches freedom, while leaving no doubt who was in charge.
The next year, 1986, is the year that history will most associate with John McNamara. The Red Sox were a good team and led the AL East nearly wire to wire. Clemens broke through with a magnificent 24-4 season, Boggs hit .357, and Jim Rice had his best season in years. And the team capped it off with two dramatic postseason series: a seven-game triumph over the Angels, and a seven-game tragedy at the hands of the Mets.
The regular season was not all a cakewalk. Most trying, for McNamara, was a trial associated with pitcher Dennis Boyd, who was so furious at KC manager Dick Howser for not choosing him for the AL All-Star team (he was 11-6) that he left the club. When he returned, the Red Sox suspended him and demanded that he seek psychiatric counseling. Years later Boyd admitted that he had been a heavy user of marijuana and crack cocaine that season. To McNamara, Boyd had "desecrated the uniform."15 Boyd missed nearly a month in the middle of the pennant race. The Red Sox held on to win, with Boyd pitching well in September and pitching the division clincher against Toronto on September 28.
The postseason has become the stuff of legends. First, there was the ALCS, in which the Red Sox fell behind 3-1 in games before pulling of a dramatic come-from-behind win in Game Five in Anaheim, and then winning two more in Boston to close it out. Ordinarily, this would be a series everyone would remember in Boston. Sadly for Red Sox fans, it is not.
In the World Series, against the New York Mets, the Red Sox won the first two games at Shea Stadium, came back home to win one of three, then went back to Shea needing to win one of two games. They lost the sixth game in agonizing fashion, giving up a 3-2 lead in the eighth and then a 5-3 lead, and the ballgame, in the 10th. In Game Seven they held a 3-0 lead in the sixth but lost 8-5. Boston, New England, the Red Sox, and certainly John McNamara were devastated.
In the many heartbreaking disappointments the Red Sox suffered in their 86-year gap between championships, 1986 ranks near the top. And no one has been blamed more often than McNamara who (according to his critics): pulled Roger Clemens out of Game Six with the 3-2 lead; did not pinch-hit for Bill Buckner late in the game, allowing the gimpy first baseman to make a game-ending error; put the game in the hands of Calvin Schiraldi in the 10th inning; did not pitch Boyd in Game Seven while the game slipped away, etc.
McNamara has been asked to explain all of this and more for 30 years and counting. He adamantly says that Clemens asked out of Game Six, which Clemens has denied. McNamara protests that Buckner's bad knees did not affect the play — he got in front of the ball just fine, but it went through his legs. Schiraldi, the manager says, was his best relief pitcher — he had a 1.41 ERA for the season. As for Boyd, McNamara (and Fischer) later reported that he was too drunk. Boyd later admitted that when he found out he wasn't starting the game (the day before) he went straight to a crack house.16 After the season, McNamara was named the AL Manager of the Year, an award he would have traded for one more victory.
The entire crew showed up again in 1987, which became a year of transition. Buckner, Don Baylor, and Dave Henderson gradually gave way to Mike Greenwell, Ellis Burks, and Todd Benzinger. Boyd got hurt, and several other players regressed. The club fell to 78-84, but the young players (and more to come, as Brady Anderson, Jody Reed, Sam Horn, and John Marzano appeared ready) gave everyone optimism for 1988.
McNamara's grip on his job began to loosen early in the season when he lost the support of Jean Yawkey, who owned two-thirds of the team. When the Red Sox struggled again out of the gate, his job status became a daily distraction; things got only worse because of some off-field problems, especially a palimony suit filed against Boggs, and the stories that he had taken compromising photos of his teammates.
McNamara was fired at the All-Star break in 1988, just a few hours prior to the first game of the second half. The decision was made at a general partners meeting, with his old friend Sullivan dissenting. McNamara was reportedly angry at how it was handled, and it did not help his standing in Boston when the team (under new manager Joe Morgan) won their next 12 games and 19 of 20, and went on to win the AL East. "Let me say this in defense of John McNamara," said Dwight Evans. "A lot of things happened that you'll never hear about. He protected a lot of people. He took the blows for a lot of people."17
McNamara spent a year scouting for the Seattle Mariners before he got his sixth managerial chance when Cleveland hired him after the 1990 season. Hank Peters, another of his vast network of friends and admirers in the game, was his new boss. The Indians were in transition, and McNamara helped ease the way for youngsters Sandy Alomar Jr., Carlos Baerga, and Albert Belle, the early pieces in what would become a juggernaut. But McNamara would not stick around to see it, getting fired in July 1991, just his second year on the job. "I could sense it, especially in the last week," he said of his firing. "People started staying away from me like I had leprosy."18 He spent the next five years in the Angels organization as a catching instructor, briefly returning to dugout as an interim manager in 1996.
During McNamara's long career in the game people often remarked on how focused he was on the game, how he talked and thought about baseball constantly. He did try to relax during his many hours of alone time. "I will have a book with me all the time whether at home or on the road and I'll read. What I read depends on my mood. Detective stories, cowboy stories, I'll read history. I really enjoy music, too, the Sinatra music, Tony Bennett, Barbra Streisand, Vic Damone. I think Damone is one of the best singers going. Nat 'King' Cole, I have a lot of tapes. I turn on a tape and read."19
John married Kathleen early in his pro career and they raised three daughters (Peggy, Maureen, and Susan) and one son (Mike). He later married Ellen Goode, a flight attendant, and the two lived a quiet retirement in Nashville (Ellen's hometown) since leaving baseball.
He died at the age of 88 on July 28, 2020.
This article originally appeared in "The 1986 Boston Red Sox: There Was More Than Game Six" (SABR, 2016), edited by Bill Nowlin and Leslie Heaphy.
Notes
1 Phil Collier, "McNamara's philosophy: deal with others with your heart." 1979 Cincinnati Reds Yearbook.
2 Ed Bridges, "Loves baseball, hates strikes," Worcester Sunday Telegram, August 4, 1985.
3 Bob Sudyk, "McNamara — Boston Adds Finishing Touch to a Major League Montage," Hartford Courant, undated (Spring 1984) clipping in McNamara's Hall of Fame file.
4 Sudyk, "McNamara — Boston Adds Finishing Touch."
5 Vincent Johnson, "Slow Start, Fast Pickup — That's Mobile Flag Story," The Sporting News, September 17, 1966: 39.
6 Frank McGowan, "A's Birmingham Farm Clinches Southern Crown," The Sporting News, September 9, 1967: 35.
7 Bridges, "Loves baseball, hates strikes."
8 Ron Bergman, "A's Boss is Bugged By One-Run Losses," The Sporting News, October 25, 1969: 14.
9 Ron Bergman, "Dick Williams on Finley's Firing Line; McNamara's Axing Blamed on Duncan," The Sporting News, October 17, 1970: 25.
10 "Padres Fire McNamara, Dark Appointed Manager," The Sporting News, June 11, 1977: 11.
11 Phil Collier, "Juggler Dark Quickly Shows Padres the Light," The Sporting News, June 18, 1977: 9.
12 Earl Lawson, "Reds Look to McNamara for Higher Standard," The Sporting News, December 16, 1978: 41.
13 Earl Lawson, "Reds' Fall Costs McNamara Job," The Sporting News, August 2, 1982: 34.
14 Sudyk, "McNamara — Boston Adds Finishing Touch."
15 Garry Brown, "McNamara was angry, because of what he's made of," Springfield (Massachusetts) Republican, July 13, 1986.
16 Dennis Boyd interview with Buster Olney, youtube.com/watch?v=CmmRvM2A-Hk.
17 Steve Fainaru, "'Just a regular meeting' became turning point for Sox," Hartford Courant, October 4, 1988.
18 "McNamara says he saw scalp job coming," New York Post, July 10, 1991.
19 Bridges, "Loves baseball, hates strikes."
Born
June 4, 1932 at Sacramento, CA (USA)
Died
July 28, 2020 at Brentwood, TN (USA)
If you can help us improve this player's biography, contact us.
http://sabr.org/sites/default/files/John%20McNamara.png
600
800
admin
/wp-content/uploads/2020/02/sabr_logo.png
admin
2012-01-04 20:46:05
2022-04-04 13:52:29
John McNamara