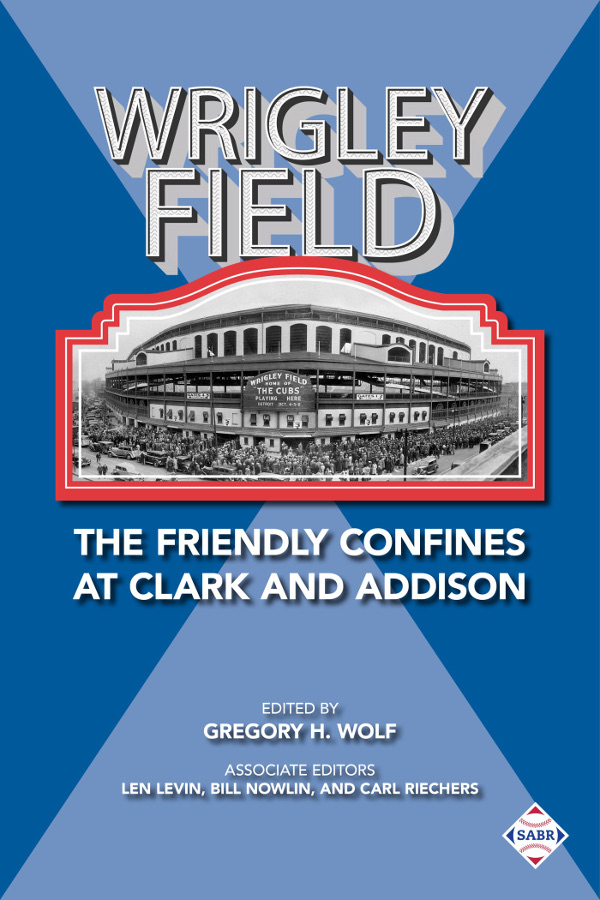 Members of the SABR Games Project have produced several themed books with collections of articles on greatest games. Click a link below to learn more about each book:
Wrigley Field: The Friendly Confines at Clark and Addison, edited by Gregory H. Wolf (2019)
Met-rospectives: A Collection of the Greatest Games in New York Mets History, edited by Brian Wright and Bill Nowlin (2018)
Cincinnati's Crosley Field: A Gem in the Queen City, edited by Gregory H. Wolf (2018)
Moments of Joy and Heartbreak: 66 Significant Episodes in the History of the Pittsburgh Pirates, edited by Jorge Iber and Bill Nowlin (2018) 
Sportsman's Park in St. Louis: Home to the Browns and Cardinals at Grand and Dodier, edited by Gregory H. Wolf (2017)
Dome Sweet Dome: History and Highlights from 35 Years of the Houston Astrodome, edited by Gregory H. Wolf (2017)
From the Braves to the Brewers: Great Games and Exciting History at Milwaukee's County Stadium, edited by Gregory H. Wolf (2016)
Tigers by the Tale: Great Games at Michigan & Trumbull, edited by Scott Ferkovich (2016)
Au jeu/Play Ball: The 50 Greatest Games in the History of the Montreal Expos, edited by Norm King (2016)
Braves Field: Memorable Moments at Boston's Lost Diamond, edited by Bill Nowlin and Bob Brady (2015)
Inventing Baseball: The 100 Greatest Games of the 19th Century, edited by Bill Felber (2013)
To read articles from these books online at the SABR Games Project, click here and select a title from the Book Project menu.
Writing opportunities
To find a list of upcoming book projects for the Games Project and BioProject, and to learn more about getting involved as a writer, editor, or fact-checker, click here.
To go back to the SABR Games Project page, visit SABR.org/gamesproject.