This Week in SABR: August 15, 2014

Welcome to "This Week in SABR!" Here's what we've been up to as of August 15, 2014:
---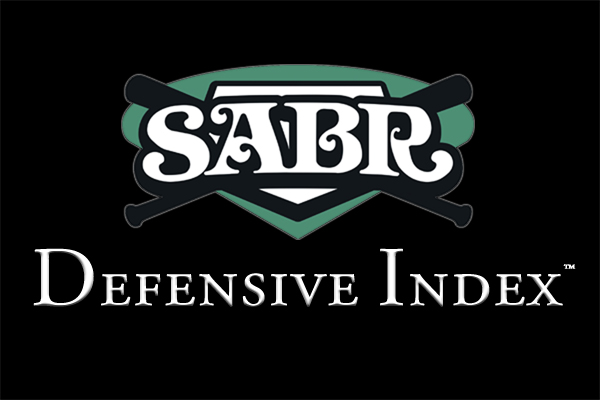 Atlanta's Jason Heyward tops the NL's SABR Defensive Index™ rankings through games of August 3, 2014, while Alex Gordon leads a trio of Kansas City outfielders who all rank in the top 10 of the AL SDI rankings.
The SABR Defensive Index is used to help select the winners of the Rawlings Gold Glove Award® and Rawlings Platinum Glove Award™, presented by SABR. Click here to learn more.

Heyward's SDI of 21.5 through August 3 is the best in the game among all qualified defenders. The top five NL players as ranked by SDI, after Heyward, are: Los Angeles third baseman Juan Uribe (14.9), Cincinnati shortstop Zack Cosart (13.2), New York center fielder Juan Lagares (11.5), and Cincinnati rookie center fielder Billy Hamilton (10.8).
Gordon's SDI of 16.8 just edges out Oakland third baseman Josh Donaldson (16.6) for the top spot in the AL. Kansas City outfielders Jarrod Dyson (10.5, ranked fourth in the AL) and Lorenzo Cain (7.3, seventh) also rank in the top 10 in the AL. Seattle third baseman Kyle Seager is third at 13.6 SDI, while Boston center fielder Jackie Bradley Jr. is fifth at 9.9.
The SDI results were released Monday, August 11 by the Society for American Baseball Research.
Updated SDI results will be released periodically throughout the rest of the 2014 season at SABR.org. The SDI is compiled by the SABR Defensive Committee, which includes SABR President Vince Gennaro, Sean Forman of Baseball-Reference.com, Ben Jedlovec of Baseball Info Solutions, SABR Director F.X. Flinn, author and defensive metrics expert Chris Dial, and author Michael Humphreys.
---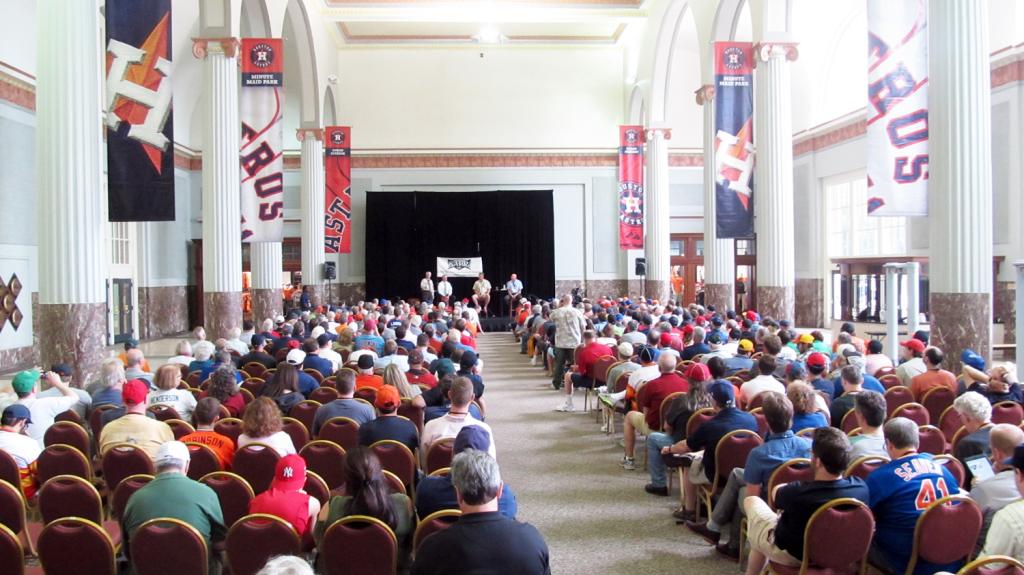 Couldn't make it to Houston? Check out complete coverage of SABR 44 online at SABR.org/convention!
The Society for American Baseball Research held its 44th annual convention on July 30-August 3, 2014, at the Royal Sonesta Houston, in the heart of the Galleria, just minutes from downtown and Minute Maid Park.
Video and audio recordings have been posted online for each of the SABR 44 featured panels. To watch or listen, click on a link below:
We'll post more stories, photos, and clips online next week at SABR.org/convention.
---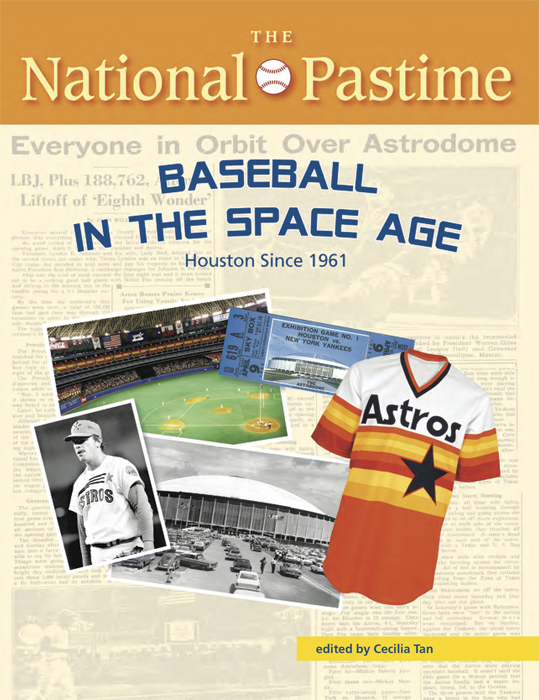 Since 2009, The National Pastime has served as SABR's convention-focused publication. Published annually, this research journal provides in-depth articles focused on the respective geographic region where the national convention is taking place in a given year. All SABR members receive a free e-book copy of The National Pastime as part of their membership benefits, while attendees of the national convention also receive a souvenir print edition in their goody bags.
SABR members can now read all articles from the 2014 convention journal, The National Pastime: Baseball in the Space Age, online by clicking on the link below:
http://sabr.org/research/2014-national-pastime
Or click here to download your free e-book copy of the 2014 TNP:
http://sabr.org/research/download-2014-tnp-e-book
Having trouble downloading our e-books? To view PDF files on your computer, click here to download the free Adobe Reader software. Having trouble downloading e-books to your Kindle, Nook, Sony Reader or iPad? Click here for additional help.
This issue of The National Pastime is dedicated to baseball in Houston since 1961. For the past several years, each annual issue of TNP has centered on the geographic area of SABR's summer convention site. Since the convention moves around, that has given us great range: Philadelphia, Minnesota, Southern California have hosted recent conventions and corresponding issues of TNP have been produced. But this is the first one that will have a time-limited component as well as a geographic one. Why? SABR's Houston chapter is releasing a book for the convention, too: Houston Baseball: The Early Years, 1861–1961. (Visit HoustonBaseball.org to order your copy of that book.)
Houston Baseball is a gorgeous hardcover book and was given to each attendee of the convention. With the first hundred years of Houston baseball covered so thoroughly in that publication, it made sense to focus The National Pastime for this summer on the space age and the arrival of Major League Baseball in the region. So here we have a special issue centered almost entirely on the Houston Astros (née Colt .45s) and their two influential and iconic homes, short-lived Colt Stadium and the Astrodome.
The Houston MLB franchise has been around only slightly longer than I have, but the Colts/Astros have amassed more than their share of history in the five-plus decades since their launch. Friends in Texas always tell me that "everything is bigger in Texas," and that certainly applies to the role of the Astrodome in pop culture, and to the outsize personality of team owner Roy Hofheinz, who was one part P.T. Barnum, two parts George Steinbrenner, and all Texan.
If you weren't able to attend the convention in Houston, please enjoy reading this issue of The National Pastime as your virtual trip to "Space City" in the Lone Star State. Seventeen SABR members will be your tour guides. Happy reading!
To learn more about contributing to a future SABR publication, click here.
— Cecilia M. Tan, editor
---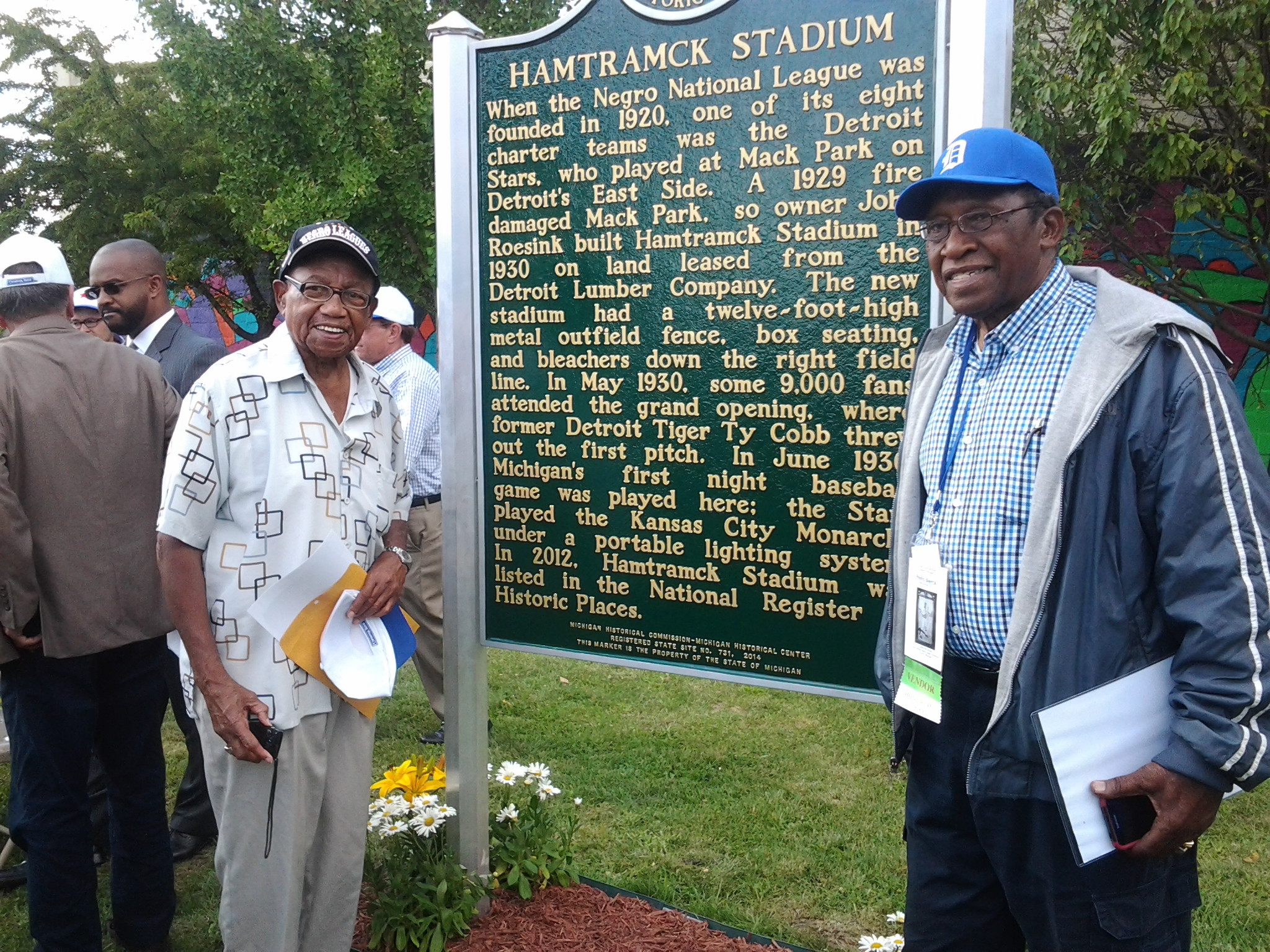 A former home of baseball's Negro Leagues was recognized with a historical marker as SABR's 17th annual Jerry Malloy Negro League Conference kicked off Thursday, August 14 in Detroit, Michigan.
A ceremony took place Thursday afternoon in honor of the installation of the marker at Hamtramck Stadium, where the Detroit Stars once played.
The group Friends of Historic Hamtramck Stadium has been raising money to repair the grandstand and field, estimated to cost $250,000 to $600,000.
The stadium in the Detroit enclave of Hamtramck was placed on the National Register of Historic Places in 2012, and the Michigan Historical Commission approved a historical marker for the site.
The grandstand and field date to 1930 and are located in Veterans Memorial Park.
The Negro Leagues gave African-Americans a chance to play professional baseball in an era when the majors excluded them.
SABR's Jerry Malloy Negro League Conference, the only symposium dedicated exclusively to the study of black baseball, continues through Saturday in Detroit. Learn more at SABR.org/malloy.
To view a photo gallery from the Malloy Conference, click here.
(The Associated Press contributed.)
---
The Society for American Baseball Research is seeking Fall 2014 interns to work in our office in Phoenix, Arizona.
An internship with SABR will involve responsibilities across a variety of disciplines, possibly including:
Working on-site at a local SABR conference, such as the SABR Arizona Fall League Conference
Working with our Membership Director or Director of Operations on organizational duties, membership renewal drives, customer service
Working with our Web Editor to help publish and/or produce content for our website at SABR.org
Interested candidates should be able to demonstrate basic office-related computer skills. HTML knowledge is a plus.
A working knowledge of baseball — and an awareness of the game's general history and basic statistics — is required.
The internship is an educational opportunity that may count toward college credit, covering 15-20 hours per week (flexible schedule), at the SABR office in Phoenix, Arizona. The internship will be for a fixed period of time and is designed to provide the intern with skills and training that may be applicable to working in a nonprofit research environment or in other research-based organizations. No housing assistance will be provided.
Please send a resume and cover letter in PDF form to mappleman@sabr.org or jpomrenke@sabr.org by 5:00 p.m. MST Friday, September 5, 2014.
---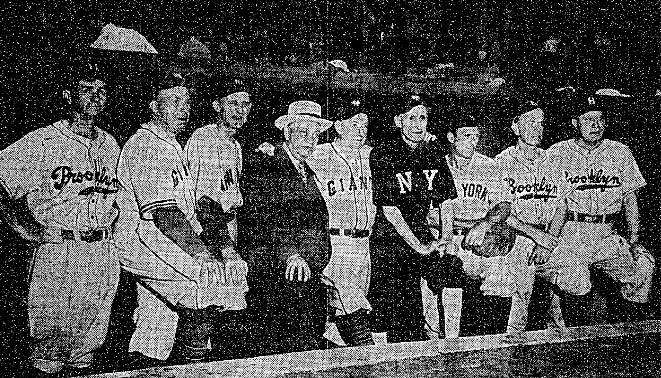 Four new game stories were posted this week as part of the SABR Games Project. Here are the new game stories:
The SABR Baseball Games Project was launched in January 2014 to research and write articles on major-league and Negro League regular, postseason, and All-Star Games. These game accounts will complement Retrosheet and Baseball-Reference box scores as well as BioProject essays on the players involved.
The articles are not intended to be mere play-by-play summaries, nor should they be first-person narratives. Rather the goal is to put each game in historical context — whether that history is of a particular player, team, season, or something even broader.
Visit the new Games Project website at SABR.org/gamesproject.
"Fifty Greatest Games at the Corner of Michigan and Trumbull": We are pleased to announce the launch of a new SABR book project. This will be similar to previous SABR team books, but with a twist. This new book will be called "The Fifty Greatest Games at the Corner of Michigan and Trumbull." It will incorporate articles written for the SABR Games Project. Scott Ferkovich is the senior editor of this project. From Bennett Park's first game in 1896, to the final game at Tiger Stadium in 1999, this book promises to be a wonderful read, and a great addition to the SABR library. We are seeking serious, dedicated SABR members interested in contributing game biographies for this book. Writers will need to be able to complete their work on a deadline. Also, having access to old Detroit newspaper game accounts is strongly recommended. Serious inquiries should e-mail Scott at scottferk@gmail.com.
Get involved: Writing for the Games Project is an easy way to get involved as a SABR member. Find out how by reading the Games Project FAQs section or checking out the Authors' Guidelines.
Questions: Contact Greg Erion for more information about the Games Project, James Forr to request an assignment, or Chip Greene to submit your draft article.
---
The 2014 winners of the Jack Kavanagh Memorial Youth Baseball Research Award are:
College Division: "Reassessing the Likelihood of Joe DiMaggio's 1941 Hitting Streak," by Cyrus Hettle, University of Kentucky, Lexington, Kentucky
In addition to sabermetrics, Cyrus's research interests include combinatorics and algebra. He is also interested in boardgame design theory, and is the co-designer, with Robert P. Schneider, of Al-Jabar, a mathematical boardgame based on concepts from group theory and color mixing. Cyrus graduated from the University of Kentucky in 2014 with degrees in Mathematics and Classics, and is pursuing a graduate degree in math.
High School Division: "Rube Foster and the Negro Leagues," by Abraham Griesbauer, Troy, Missouri
Abraham, a homeschooled senior, was a National Merit Finalist and will be attending the University of Dallas to study either Chemistry or Physics. He has played baseball since he was 10 years old and got to visit the Negro Leagues Museum in Kansas City with his American Legion team. He plans to continue playing baseball at the University of Dallas. He also works as an umpire and enjoys playing the piano at the virtuoso level and teaches piano lessons as well. In his community, he volunteers at a soup kitchen and food pantry.
Click the links above to download the winning essays.
Winning entries from previous years can be viewed by clicking here.
---
September 1, 2014, is the deadline to submit a 300- to 500-word Research Presentation proposal of 20-25 minutes for the NYC 19th Century Baseball Interdisciplinary Symposium, scheduled for Saturday, November 15, 2014, at John Jay College in Manhattan.
We are accepting abstracts from SABR members on topics of 19th-century baseball in NYC and its greater environs. Please include a title and your complete contact information (identities will be removed for blind selection). Those who submit abstracts will be provided with individual notice of the jurors results regarding their entry by September 15.
To submit a proposal on a topic of Greater NYC Pre-Professional Era baseball (1840s-1870), please e-mail your abstract to John Zinn: jzinn84@comcast.net.
To submit a proposal on a topic of Greater NYC Professional Era baseball (1871-1900), please e-mail your abstract to Peter Mancuso: peterplus4@earthlink.net.
Although Research Presentation Proposals are reserved for SABR members only, SABR members may register up to three non-SABR guests for the all-day interdisciplinary symposium. See registration details in the summer 2014 issue of the Nineteenth Century Committee's newsletter (PDF).
For additional information on the Symposium please, contact Peter Mancuso.
---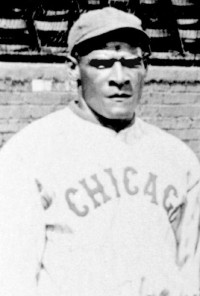 We're pleased to pass along this update from SABR member Gary Ashwill at Seamheads.com:
The latest addition to the Seamheads Negro Leagues Database covers the 1920/21 winter league season in Cuba. Heading the bill that off-season was none other than the biggest name in baseball at the time, one George Herman Ruth, fronting the New York Giants.

The Babe was a little late, showing up only for the last half of the Giants' schedule against Habana and Almendares (see his passport application here). Most famously, this series saw Ruth get upstaged by Cuban slugger Cristóbal Torriente (pictured at right), who smashed three home runs in one game (albeit these were off George Kelly, not normally a pitcher) while Ruth went hitless. Torriente also added a double off Ruth himself, driving in six runs as Almendares beat the Giants 11 to 4. It wasn't until Ruth's seventh game that he finally provided the Cuban fans with a home run. The Babe ended up hitting well for the series anyway (.345/.525/.828), and the Giants won 9, lost 4, and tied 4, despite only outscoring their opponents 69 to 62.

The Giants left Havana in mid-November, and their place was taken by the Atlantic City Bacharach Giants of the Negro leagues. The team's trip was organized by its secretary, Edward B. Lamar, for many years a well-known promoter in black baseball circles and founder of the Cuban X-Giants. Lamar was actually the instigator of the first trips to Cuba by black American teams in the 20th century, sending his X-Giants to Havana severaltimes in the 1900s. For this trip the Bacharachs brought the core of their regular team, captain and ace pitcher Dick Redding, shortstop Dick Lundy, pitcher Red Ryan, and catcher Julio Rojo, and added superstar Oscar Charleston and infielder Morten"Specs" Clark from the Indianapolis ABCs, slugger Charlie Blackwell and infielder Joe Hewitt from the St. Louis Giants, and a trio of stars from the Hilldale Club, catcher Louis Santop, spitballer Phil Cockrell, and fancy-fielding first baseman Toussaint Allen. Oliver Marcell, the Bacharachs' star third baseman, also applied for a passport, but for some reason did not make the trip.
To read the full update, click here: http://seamheads.com/2014/08/10/negro-leagues-db-update-192021-cuban-league/
To view the award-winning Seamheads Negro Leagues Database, visit http://www.seamheads.com/NegroLgs/index.php
Related links:
---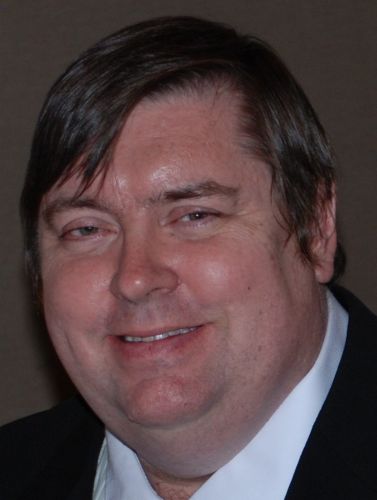 We are saddened to note that SABR member Clem Comly, 59, died on August 6, 2014, at his home in Wallingford, Pennsylvania.
Clement Comly IV was a stalwart SABR member, joining in 1982 and serving for more than a decade as co-chair of the Statistical Analysis Committee. He made frequent posts to SABR-L on a wide variety of topics and was also a moderator of the listserv, performing that potentially thankless task in his usual cheerful and efficient way. He was also a contributing editor to several SABR publications, including most recently Sweet '60: The 1960 Pittsburgh Pirates. He was an inveterate trivia buff and helped create and vet questions for the contests at the last several annual SABR conventions.
Comly conducted many baseball research studies and he was deeply involved in Retrosheet, serving as a Board member since its inception and as Vice-President/Treasurer for more than a a decade. He did the data entry for more than 15,000 games, by far the most of anyone in the organization. In recent years, he was tireless in proofing Retrosheet game files against the official records so that they were properly ready for release on the website. The attention to detail necessary involved in that work is enormous and will be extremely hard to replace.
"This is a very sad occasion for Retrosheet, SABR, and me personally," Retrosheet president David W. Smith said. "He was a great friend. I will feel his loss for a long time to come."
"Clem was friends with so many people and was one of the greatest conversationalists I have ever known," Smith added. "He was deeply informed on an extraordinary range of topics, including books, movies, and music in addition to all sports. One of the highlights of SABR conventions for me was flying there with Clem as we talked about all manner of things."
Comly earned a Bachelor of Science degree in Chemical Engineering and a Master's in Business Administration from the University of Pennsylvania. In his career, he worked for E.I. DuPont and Allan Collautt Associates, Inc. His kindness, brilliance and quick wit will be missed by all who knew him. He enjoyed bridge and was a Life Master, and he also belonged to the Kappa Alpha Society.
He is survived by his mother, Marianna Walton Comly, of High Point, North Carolina; sisters Mary E. Comly, of West Chester, Pennsylvania; Katharine C. Smith; brother-in-law James M. Smith, of Butler, Tennessee, and Greensboro, North Carolina; nephew Christopher J. Smith and Jennifer M. Smith, of Charlotte, North Carolina; niece Caitlin S. Nikolayevsky and Jacob G. Nikolayevsky of Franklin, Tennessee.
He was predeceased by his father, Clement Comly III, and nephew Mark A. Bailey.
Services were held on August 12 at the Anton B. Urban Funeral Home, 1111 S. Bethlehem Pike in Ambler, Pennsylvania.
---
We've heard your feedback: Some of you have said you look forward to "This Week in SABR" every Friday, but sometimes there are just too many compelling articles and announcements to read every week. We're not complaining — hey, keep up the great work! — but we know the feeling. So in an effort to make the length of this newsletter more manageable to read, we'll summarize some of the repeating/recurring announcements in a special "In Case You Missed It (ICYMI)" section of "This Week in SABR".
Here are some major headlines from recent weeks that we don't want you to miss:
All previous editions of This Week in SABR can be found here: http://sabr.org/content/this-week-in-sabr-archives.
---
We'd like to welcome all of our new SABR members who have joined this week. You can find all Members-Only resources at members.sabr.org and the New Member Handbook can be downloaded here.
Please give these new members a warm welcome and help them make the most of their membership by giving them the opportunity to get involved in their local chapter or a research committee.
| Name | Hometown | | | Name | Hometown |
| --- | --- | --- | --- | --- | --- |
| Alex Abboud | Edmonton, AB | | | Max Macort | Canton, MA |
| Stephen Abrams-Downey | New York, NY | | | Ariel Nixon | Corona, CA |
| Steven Boas | Glenview, IL | | | Alex Ogeka | Reading, PA |
| Anthony Cacchione | Drexel Hill, PA | | | Marion Oyer | Rochester, NY |
| Tim Cary | Whitefish Bay, WI | | | David Piehl | Clermont, FL |
| John Concato | Woodbridge, CT | | | C.J. Potter | Las Vegas, NV |
| Reynaldo Cruz Diaz | Holguin, CU | | | Bruce Prentice | St. Catharines, ON |
| C. Foltz | San Antonio, TX | | | Bobby Score | New York, NY |
| David Grob | Woodbridge, VA | | | Dennis Stegmann | St. Louis, MO |
| William Herzog II | Gettysburg, PA | | | Tony Valley | Silverton, OR |
| Kenneth Krasne | White Plains, NY | | | Mike Whiteman | Lancaster, PA |
| Christopher LoVergine | White Plains, NY | | | | |
---
Here are the new SABR research committee updates for this week.
Collegiate Baseball: At SABR 44 in Houston, Mike Gustafson, Executive Director for the College Baseball Hall of Fame, spoke to the Collegiate Baseball Committee about the 1947 and 1948 College World Series, in addition to his comments on the College Baseball Hall of Fame. His presentation was recorded; you can listen by clicking here to download the MP3 file.
Oral History: At SABR 44 in Houston, Rob Neyer of FoxSports.com spoke to members of the Oral History Committee about his approaches to interviewing current and former major leaguers. You can listen to Rob's remarks in their entirety by clicking here to download the MP3 file.
Find all SABR research committee newsletters at SABR.org/research.
---
Here are the new regional chapter updates for this week:
Visit SABR.org/chapters for more information on SABR regional chapters.
---
Here is a list of upcoming SABR events:
All SABR meetings and events are open to the public. Feel free to bring a baseball-loving friend … and make many new ones! Check out the SABR Events Calendar at SABR.org/events.
---
Here are some recent articles published by and about SABR members:
Read these articles and more at SABR.org/latest.
---
This Week in SABR is compiled by Jacob Pomrenke. If you would like us to include an upcoming event, article or any other information in "This Week in SABR," e-mail jpomrenke@sabr.org.
Are you receiving our e-mails? "This Week in SABR" goes out by e-mail to all members on Friday afternoons. If they're not showing up, try adding "sabr.notes@sabr.org" to your contact list to ensure they show up in your inbox (and not the spam folder.)
---
Originally published: August 15, 2014. Last Updated: April 3, 2020.
https://sabr.org/wp-content/uploads/2020/03/research-collection4_350x300.jpg
300
350
jpomrenke
/wp-content/uploads/2020/02/sabr_logo.png
jpomrenke
2014-08-15 15:36:36
2020-04-03 14:39:16
This Week in SABR: August 15, 2014