This Week in SABR: February 17, 2017

Welcome to "This Week in SABR!" Click here to view this week's newsletter on the web. Here's what we've been up to as of February 17, 2017:
---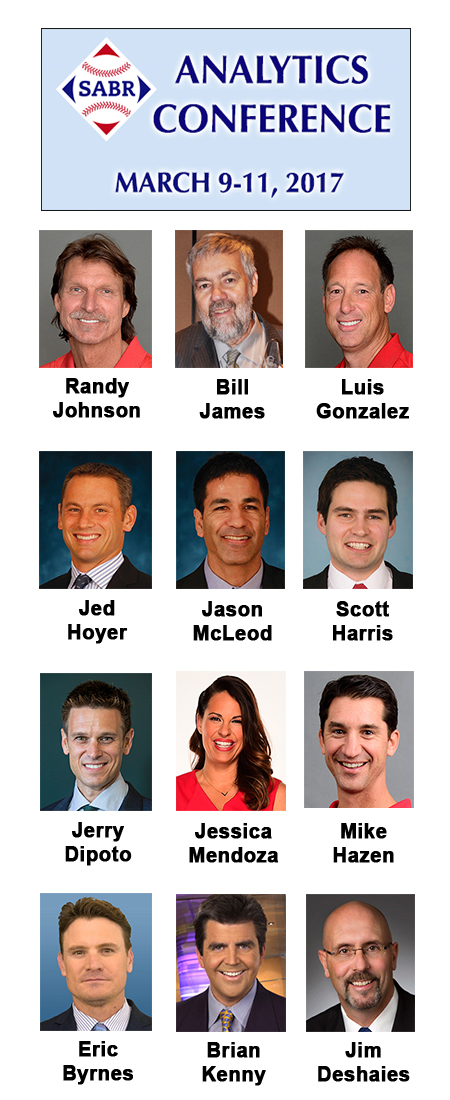 Early registration may have ended, but there's still time to register for the sixth annual SABR Analytics Conference on March 9-11, 2017, in Phoenix, Arizona. Visit SABR.org/analytics to learn more.
Our all-star lineup of speakers and panelists at the 2017 SABR Analytics Conference is expected to include: Hall of Famer Randy Johnson, postseason legend Luis Gonzalez, sabermetric pioneer Bill James, Chicago Cubs GM Jed Hoyer and front-office executives Jason McLeod and Scott Harris, Seattle Mariners GM Jerry Dipoto, Arizona Diamondbacks GM Mike Hazen, ESPN analyst Jessica Mendoza and broadcaster Jon "Boog" Sciambi, MLB Network host Brian Kenny and analyst Eric Byrnes, MLB Advanced Media's Tom Tango, Mike Petriello, and Daren Willman, SABR President Vince Gennaro, FanGraphs writer Eno Sarris, Arizona Diamondbacks broadcaster Mike Ferrin, Chicago Cubs broadcaster Jim Deshaies, deCervo co-founder Jordan Muraskin, Dan Migala of PCG & SportsDesk Media, sports ophthalmologist Daniel M. Laby, Brian Murphy of StriVR, and more.
Click here to learn more about our featured speakers at the 2017 SABR Analytics Conference. Please note: All speakers are subject to change depending on availability.
We hope you'll join us next month in Arizona, where we'll bring together the top minds in the baseball analytics community to discuss, debate and share insightful ways to analyze and examine the great game of baseball. All baseball fans are welcome to attend.
Click a link below for more information:
SABR has a long and storied history with baseball statistical analysis, evidenced by the link between our name and sabermetrics. SABR's long history in this area of baseball research, coupled with our mission of advancing the understanding and knowledge of baseball, makes us the perfect choice to coordinate and host this ground-breaking event.
The Analytics Conference schedule consists of a combination of Guest Speakers, Panels, and Research Presentations — plus the unique Diamond Dollars Case Competition, in which undergraduate, graduate and law school students from across the country analyze and present a real baseball operations decision.
For more information on the 2017 SABR Analytics Conference, visit SABR.org/analytics.
---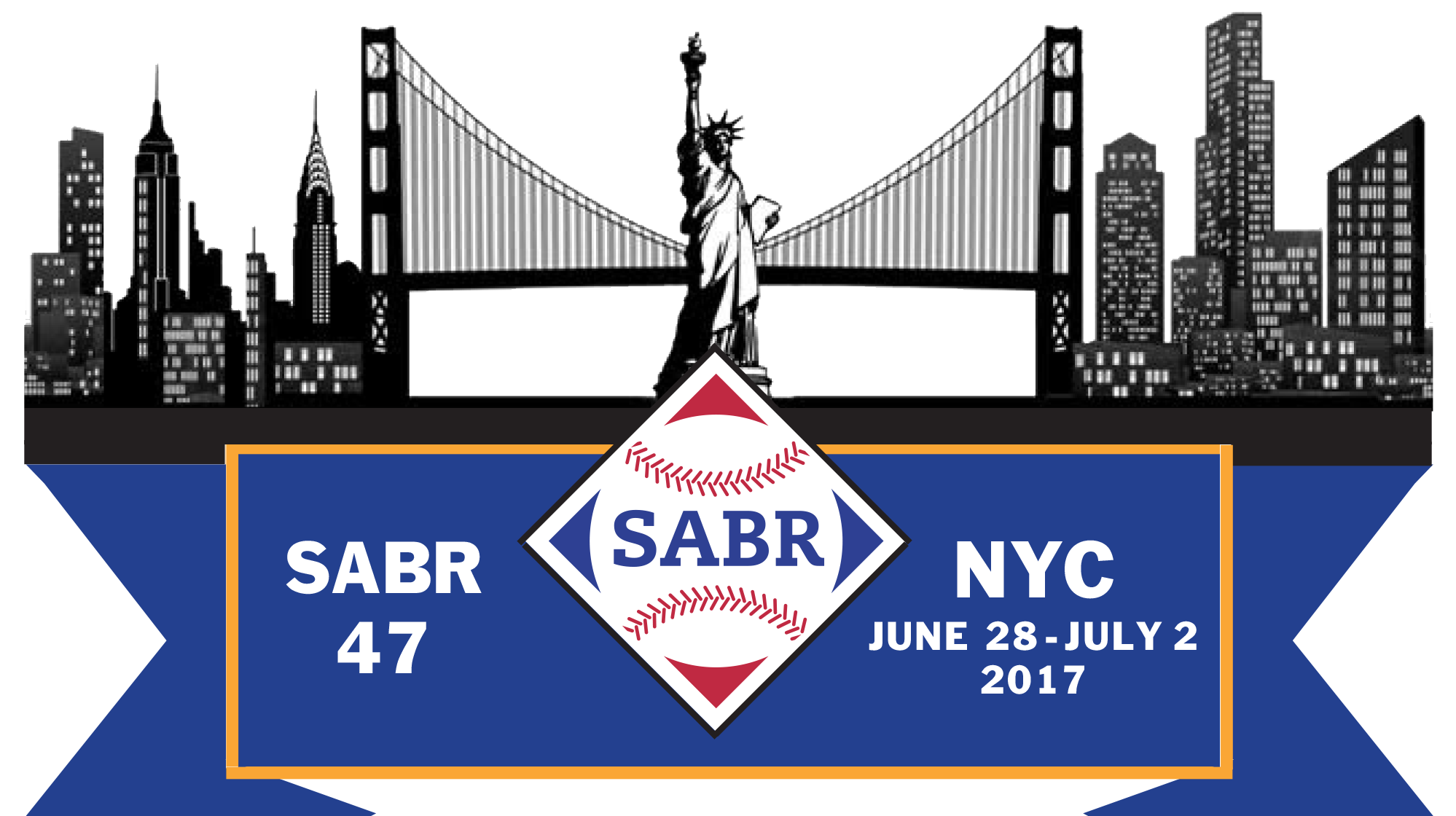 We hope you'll join us for what promises to be a spectacular SABR 47 convention, June 28-July 2, 2017, at the Grand Hyatt New York. Conference and hotel registration is now available. Click here for more information on SABR 47 registration rates, all-inclusive packages, and optional sessions. Or click here to register for SABR 47.
Please note: The hotel room block is selling out fast, so be sure to register for SABR 47 soon!
This year's SABR National Convention will combine some familiar SABR traditions along with a number of new events. For the second year in a row and third time in four years, SABR will present "A Day at the Ballpark" before the New York Mets game on Friday, June 30 at Citi Field. Special thanks to the Mets staff for this great opportunity and for offering us a large block of tickets in the Big Apple Reserved section at an affordable price. A special ballpark session will be held at Citi Field on Friday afternoon, followed by the game that night between the Mets and the Phillies. More details on the guest speakers will be announced soon, but you can be sure we will have an All-Star lineup.
The Grand Hyatt New York, one of the city's most historic and luxurious hotels, is conveniently located in Midtown Manhattan just steps from Grand Central Terminal and within walking distance of many major attractions, including Times Square, the Empire State Building, and the New York Public Library.
Click on a link below for more information about SABR 47.
Registration: Click here for complete information on SABR 47 registration rates, all-inclusive packages, and optional sessions. Or click here to register for SABR 47! We're again offering a special all-inclusive rate for the annual SABR convention. For $319, a savings of $39 off the regular rate, SABR members can get:
— Full registration to SABR 47 in New York (regular rate: $269)
— 1 ticket in the Big Apple Reserved section to the Mets vs. Phillies game on Friday, June 30 — includes special "A Day at the Ballpark" pregame session at Citi Field and round-trip subway transportation ($50 value)
— 1 ticket to the Awards Reception on Thursday, June 29 ($69 value)
Non-members can pay $394 for the all-inclusive rate. The deadline to register with the all-inclusive rate is Monday, May 1, 2017.
Hotel: The special SABR group rate at the Grand Hyatt New York of $199/night (plus tax) is only available to registered convention attendees. After you register for the SABR 47 convention, you will receive an e-mail confirmation with details on how to book your hotel room at the SABR group rate. There are a limited number of rooms in our group block and it will be virtually impossible to find a comparable rate at a top NYC hotel in the Midtown area, so be sure to register for SABR 47 early!
Awards Reception: SABR will host a special Awards Reception in the early evening on Thursday, June 29 at the Grand Hyatt New York. The Awards Reception will feature the announcement of SABR's annual awards — including the Bob Davids Award, our highest honor — plus an array of hot and cold hors d'oeuvres and a cash bar. The reception will be held this year in place of the Awards Luncheon. One ticket to the Awards Reception is included in the all-inclusive package or guest tickets are available for $69 when you register for SABR 47.

Research presentations: SABR invites all members to present their research findings to their colleagues attending SABR 47. The deadline to submit your abstract is Sunday, February 26, 2017. Click here for complete details and application form.
We hope you'll join us this summer in New York City! Visit SABR.org/convention to learn more.
For a multimedia look at every SABR convention since 1971, click here.
---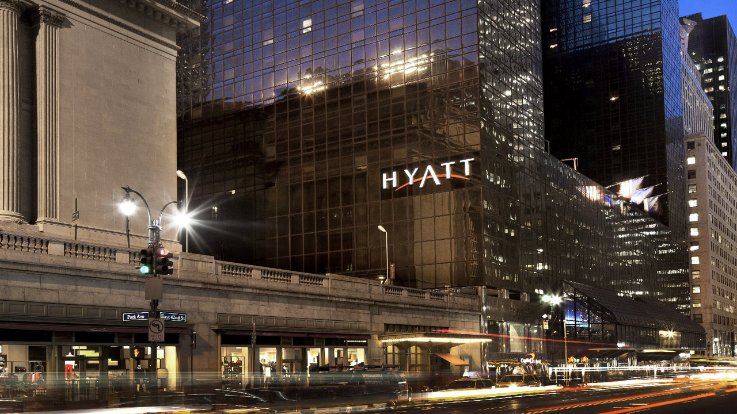 SABR invites all members to present their research findings to their colleagues attending SABR 47, which will be held June 28-July 2, 2017, at the Grand Hyatt New York in Midtown Manhattan. Early registration rates and hotel information are now available at SABR.org/convention.
Oral presentations are expected to last 20 minutes, followed by a five minute question-and-answer period. Posters will be presented, with the author on-hand to discuss the work, during a poster session of 90 or so minutes, and will probably remain on display throughout the convention.
Through on-site judging, the most highly-regarded presentations will receive the Doug Pappas Award for best oral presentation and the USA Today Sports Weekly Award for best poster presentation.
The submission deadline for SABR 47 abstracts is midnight PST, Sunday, FEBRUARY 26, 2017.
Click here for complete details and criteria. Please note: If your abstract is accepted and you intend to make a research presentation, you must register to attend the SABR 47 convention. Registration details are now available at SABR.org/convention.
---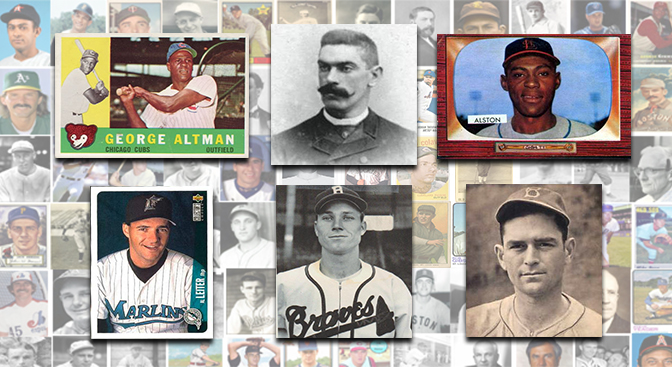 Just two years after the SABR Baseball Biography Project joined the 3,000 club, SABR's most ambitious research initiative has reached another milestone: 4,000 published biographies.
The newest batch of SABR bios includes notable — and unheralded — figures from all eras of baseball history. Our recent bios include stories about:
Formed in 2002, the BioProject is SABR's most prolific and productive research effort, with nearly 600 SABR members collectively contributing as writers, editors, or peer reviewers. Led by co-directors Rory Costello and Gregory H. Wolf, along with vice-chairs Len Levin, Warren Corbett, Bill Nowlin, Lyle Spatz, Emily Hawks, Stew Thornley, Mark Armour, and Jan Finkel, the BioProject is an ongoing effort to produce comprehensive, peer-reviewed biographical articles on every person who ever played or managed in the major leagues, as well as other subjects significant to baseball history. It's a project that, we hope, will never end.
At SABR.org/BioProject, you can read about anyone in baseball from A (Hank Aaron) to Z (Bob Zuk). Some of our favorite articles produced by the BioProject are of the "cup of coffee" players whose stories are rarely told, such as Eddie Gaedel, the smallest pinch-hitter in major-league history. You can also read about Negro Leagues greats like Martín Dihigo, elected to the baseball halls of fame in four different countries, or stars from the All-American Girls Professional Baseball League, such as Ruth Kramer Hartman of the Fort Wayne Daisies.
It's easy to get involved. Any SABR member is eliglble to write for the BioProject, the Ballparks Project, or the Games Project. If you'd like to help contribute, visit our BioProject Resources page or read the FAQs section to get started. If you're not a SABR member, visit SABR.org/join to learn more or to sign up for an annual membership.
---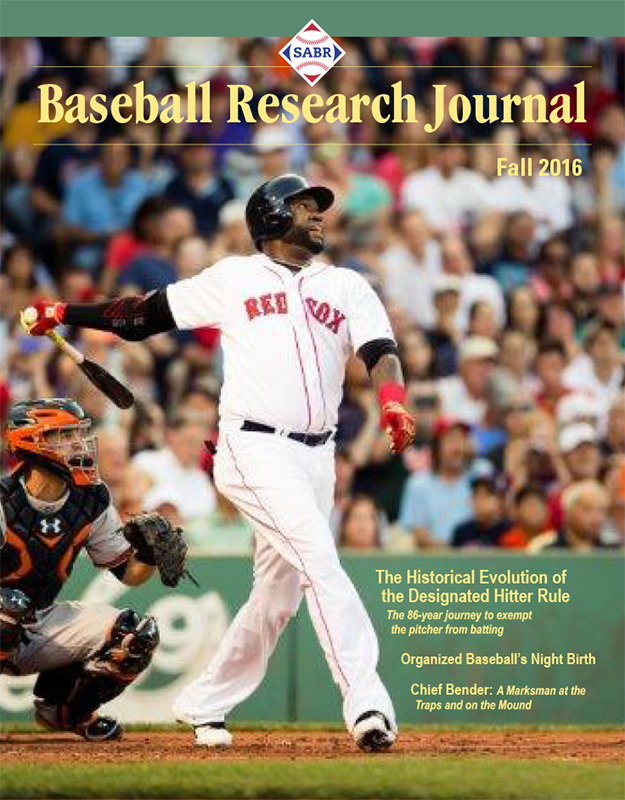 For those of you whose memberships expired recently, there's still a little time left to renew and be a part of the SABR community again in 2017. If you've already renewed, we thank you for your support and look forward to another exciting year ahead.
Renew now to receive the Spring 2017 edition of the Baseball Research Journal, plus discounts on registration to the 2017 SABR Analytics Conference and SABR 47 in New York City, and a lot more! Please note: We MUST receive your dues by February 28, 2017, in order for you to receive the upcoming BRJ.
Here's how to renew: You can renew your membership for 1 year or 3 years online at the SABR Store; by phone at (602) 496-1460; or by mailing this downloadable PDF form and your payment to the SABR office at Cronkite School at ASU, 555 N. Central Ave. #416, Phoenix, AZ 85004.
Dues are the same as they have been in recent years: $65 for an annual membership or $45 for anyone under 30 or over 65. For this low price, you get two editions of the Baseball Research Journal, the expanded e-book edition of The National Pastime; 8-10 free e-books published by the SABR Digital Library; "This Week in SABR" every Friday; access to research resources such as Paper of Record (with complete archives of The Sporting News); discounts to all SABR conferences such as the National Convention (NYC 2017), the SABR Analytics Conference, the Jerry Malloy Negro League Conference, and the Frederick Ivor-Campbell 19th Century Conference; and much, much more. Click here for a list of SABR membership benefits.
We believe SABR has something for everyone, from the active researcher to someone passionate about baseball. We hope you'll invite your friends, colleagues and family members to join at store.sabr.org.
---
The SABR Nominating Committee seeks nominations for candidates for the Spring 2017 elections. All candidates for the Board of Directors must have been members of the Society for at least the preceding four years to be eligible for election. Deadline for nominations is February 27, 2017. Nominees must prepare a Candidate Statement Form following guidelines that will be available from any Nominating Committee member.
The Candidate Statement Form must be received by the Nominating Committee chair no later than March 18, 2017.
The offices to be filled:
President (2-year term; currently Vince Gennaro)
Treasurer (3-year term; currently F.X. Flinn)
Director (3-year term; currently Emily Hawks)
The Nominating Committee also seeks your input. Members are asked to submit office-specific questions for each of the offices open in this election. We also seek input on general questions for every nominee. Candidates will answer selected questions on the Candidate Statement Form. Regional Chapter leaders and Research Committee Chairs are especially encouraged to pass on this request to their respective members to better address member needs.
Self-nominations are welcome. If you would like to nominate yourself or another candidate or suggest a question for the candidates, contact Nominating Committee chair Neal Traven at beisbol@alumni.pitt.edu.
---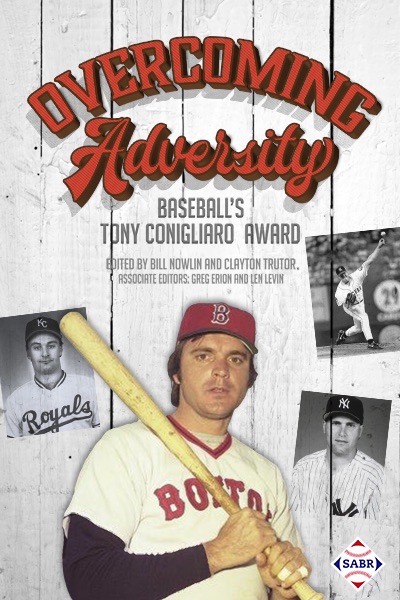 Add the newest e-book from the SABR Digital Library to your baseball collection:
Overcoming Adversity: Baseball's Tony Conigliaro Award
Edited by Bill Nowlin and Clayton Trutor
ISBN (paperback): 978-1-9438-1643-9, $14.95
ISBN (e-book) 978-1-943816-42-2, $6.99
211 pages, 8.5″ x 11″
The Tony Conigliaro Award is given each year to the MLB player who "overcomes an obstacle and adversity through the attributes of spirit, determination, and courage that were trademarks of Tony Conigliaro." Conigliaro was hit in the face by a pitch in 1967. His injuries were so severe that he did not return to the playing field until 1969, homering on Opening Day. Despite his dramatic return, Conigliaro continued to be plagued with vision problems and was forced to retire at age 30. Instituted in 1990 by the Red Sox to honor Conigliaro after his death, the award has been given to 29 players including Rocco Baldelli, Dickie Thon, Jim Abbott, Curtis Pride, and R.A. Dickey. The life stories of these players have been gathered in this book through the collective efforts of 27 authors and editors who are members of SABR, the Society for American Baseball Research.
Professional athletes perform seemingly superhuman feats at work every day. While they possess extraordinary skills, they, too, must persevere through human struggles, both physical and personal. Many MLB players have overcome significant adversity, obstacles, and disabilities to achieve their dreams on the diamond. The 29 athletes who have been presented with the Tony Conigliaro Award offer inspirational examples of ballplayers who have overcome significant adversity to enable them to pursue their professional careers.
Contributors include: Rich Bogovich, Ryan Brecker, Mark Brunke, Alan Cohen, Rory Costello, Gordon Edes, Greg Erion, Charles F. Faber, Eric Frost, Joy Hackenmueller, Donna L. Halper, Mike Huber, Norm King, Susan Lantz, David Laurila, Bob LeMoine, Len Levin, Scot Johnson, Skip Nipper, Bill Nowlin, Joel Rippel, David E. Skelton, Mark S. Sternman, Rick Swaine, Clayton Trutor, Saul Wisnia, and Gregory H. Wolf.
SABR members, get this e-book for FREE!

Having trouble downloading our e-books? To view PDF files on your computer, click here to download the free Adobe Reader software. Having trouble downloading e-books to your Kindle, Nook, Sony Reader or iPad? Click here for additional help.
SABR members will get discounted rates for all Digital Library publications, including many for free. If you're not a member, click here to join SABR.
For past titles from the SABR Digital Library, visit SABR.org/ebooks.
---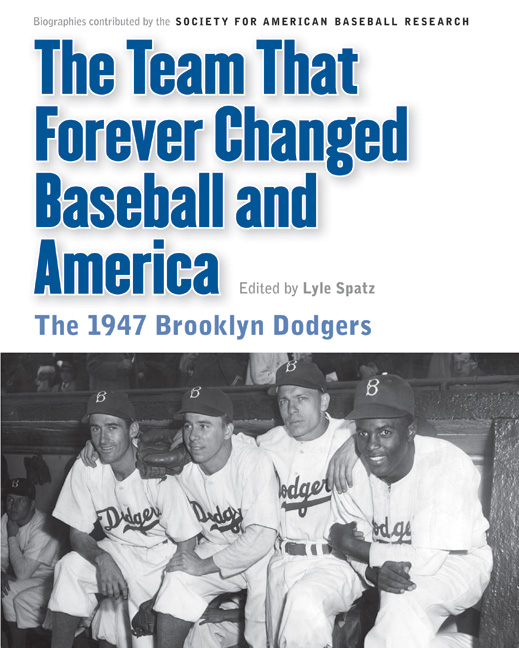 More articles from The Team That Forever Changed Baseball and America: The 1947 Brooklyn Dodgers (University of Nebraska Press, 2012), edited by Lyle Spatz, were published this week at SABR.org.
Click here to read all player biographies that appeared in the 1947 Brooklyn Dodgers book at the SABR BioProject.
To purchase a copy of the 1947 Brooklyn Dodgers book from the SABR Bookstore, click here.
---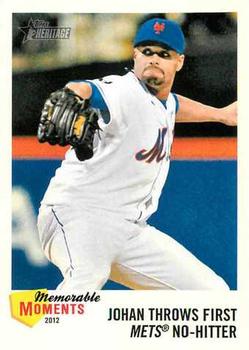 Six new game stories were posted this week as part of the SABR Games Project. Here are the new game stories:
New Games Project stories can be found at http://sabr.org/gamesproject/recent. Find all published Games Project articles at SABR.org/GamesProject.
If you have any questions about the Games Project, please contact Greg Erion. If you want to know if a game is available to write about, please contact Bruce Slutsky. After the article has been completed in accordance with our Authors' Guidelines, please submit it to Len Levin, who will initiate the editing process and get your story ready for toward publication.
Get involved: Have memories of a game you attended? Or a game you watched that caught your interest? Write about it! Writing for the Games Project is an easy way to get involved as a SABR member. Find out how by reading the Games Project FAQs section or checking out the Authors' Guidelines. We have editors and fact checkers who are willing to help you write your first article.
Contributor Release Form: As of January 1, 2017, all writers publishing articles (biographies, essays, game pieces, etc.) are being asked to sign a Contributor Release Form which can be sent via email to jpomrenke@sabr.org or hard copy to SABR, 555 N. Central Ave., Suite #416, Phoenix, AZ 85004. The form only needs to be filed once for all future SABR publications. Click here to download the form.
Still seeking a Chief Editor: We are still seeking a Chief Editor to help coordinate the editing for all Games Project stories. This is a crucial role that is necessary to keep the project running smoothly. If you are interested, please contact Greg Erion for more information.
---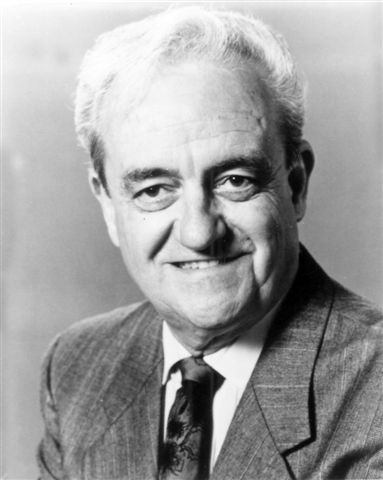 SABR's Arizona chapter has changed its name. Incorporating the name of the legendary Major League Baseball executive, the chapter is now known as the Roland Hemond-Flame Delhi Chapter.
Members attending the group's SABR Day meeting held on January 28 at Tempe Diablo Stadium voted unanimously for the change. Hemond, 87, also will be honored with a plaque. Hemond did not attend the SABR Day event, but when notified of the vote he said: "Wow, that's great. What an honor."
The humility is typical of Hemond — a longtime Phoenix resident — who has one of the game's longest-tenured and most-distinguished careers that began in 1951 as a front-office member of the Hartford Chiefs of the Eastern League.
Along the way, Hemond has accumulated a long list of honors, led by being the second recipient of the Buck O'Neil Lifetime Achievement Award — bestowed upon him in 2011 by the National Baseball Hall Of Fame and Board of Directors.
Hemond, currently a special assistant to Arizona Diamondbacks President and CEO Derrick Hall, also is a three-time winner of Major League Baseball's Executive of the Year Award —1972 and 1983 with the Chicago White Sox, 1989 with the Baltimore Orioles.
---
Behind the Numbers: Baseball SABR Style on SiriusXM, a radio show hosted by SABR President Vince Gennaro is back for the Hot Stove League offseason, at a new time: 4:00-5:00 p.m. ET on Sundays, on MLB Network Radio.
This week's guests are Jeff Sullivan from FanGraphs and Dan Syzmborski from ESPN.
You can watch video highlights of Behind the Numbers: Baseball SABR Style on SiriusXM on MLB.com. Click here to watch more video highlights of Baseball SABR Style from MLB.com. You can also listen to archives of recent episodes on-demand on the SiriusXM Internet Radio App.
Behind the Numbers: Baseball SABR Style on SiriusXM focuses on examining and interpreting the statistical analysis that plays a critical role in baseball today. It airs weekly throughout the year on MLB Network Radio, available to subscribers nationwide on XM channel 89, Sirius channel 209, and on the SiriusXM Internet Radio App.
---
We've heard your feedback: Some of you have said you look forward to "This Week in SABR" every Friday, but sometimes there are just too many compelling articles and announcements to read every week. We're not complaining — hey, keep up the great work! — but we know the feeling. So in an effort to make the length of this newsletter more manageable to read, we'll summarize some of the repeating/recurring announcements in a special "In Case You Missed It (ICYMI)" section of "This Week in SABR".
Here are some major headlines from recent weeks that we don't want you to miss:
All previous editions of This Week in SABR can be found here: http://sabr.org/content/this-week-in-sabr-archives.
For more information, click here.
---
We'd like to welcome all of our new SABR members who have joined this week. You can find all Members-Only resources at members.sabr.org and the Membership Handbook can be downloaded here.
Please give these new members a warm welcome and help them make the most of their membership by giving them the opportunity to get involved in their local chapter or a research committee.
You can find contact information for any SABR member in the online membership directory (SABR.org/directory).
| Name | Hometown | | | Name | Hometown |
| --- | --- | --- | --- | --- | --- |
| Danny Broderick | New York, NY | | | Andrew Livingstone | Irvine, CA |
| Chris Burns | Keyport, NJ | | | Matt Lynch | Newport Beach, CA |
| Glenn Church | Naples, FL | | | Carolina Maggioli | Rimini, ITA |
| Troy Ciesco | Mansfield, CT | | | Leo Martin | Haverhill, MA |
| Stephen Colanero | Leawood, KS | | | Michael Mengel | Fairport, NY |
| Katie Davis | Blue Springs, MO | | | Anthony Milazzo | Port St. Lucie, FL |
| Robert Euler | River Forest, IL | | | Tim Murphy | Des Moines, IA |
| Robert Fleishman | Mount Laurel, NJ | | | Venkatesh Natarajan | San Jose, CA |
| Joseph Garrity | Aurora, CO | | | Theodore Shatagin | Baltimore, MD |
| Michael Granet | Cumberland, MD | | | Thomas Siering | Naples, FL |
| Jay Grant | Lake Harmony, PA | | | Jack Smalling | Ames, IA |
| Traynor Hansen | Lynnwood, WA | | | Tito Stevens | Springfield, MA |
| Glenn Healey | Irvine, CA | | | Richard Weatherly | Houston, TX |
| John Laycock | Sykesville, MD | | | Wesley Wells | Charleston, AR |
---
Here are the new SABR research committee updates this week:
Baseball and the Arts: The Baseball and the Arts Committee has announced plans for a new SABR publication focused on baseball and the arts, including poetry, music, essays, fiction, and visual art. First, we need a couple of motivated, interested souls to join an editorial board to review the deluge expected from SABR members. If you have an interest in serving as an editor or future contributor, please contact Joanne Hulbert at

jhulbert@earthlink.net

.
Find all SABR research committee newsletters at SABR.org/research.
---
Here are the new regional chapter updates this week:
Detroit Chapter meeting recap (Detroit, MI; February 4)
Seymour-Mills Chapter meeting recap (Naples, FL; February 11)
Roland Hemond-Flame Delhi Chapter: SABR's Arizona chapter has changed its name to honor a legendary baseball executive; click here to learn more.
SABR Day highlights: Find highlights, stories, and photos from the 8th annual SABR Day at SABR.org/sabrday.
Best Practices handbook: Chapter leaders, download the updated Chapter Leaders Best Practices Handbook on the Admin Tools page at admin.sabr.org. The handbook offers suggestions and guidelines for meetings, speakers, revitalizing a chapter, and getting publicity for SABR and chapter events.
Visit SABR.org/chapters for more information on SABR regional chapters.
---
Here is a list of upcoming SABR events:
All SABR meetings and events are open to the public. Feel free to bring a baseball-loving friend … and make many new ones! Check out the SABR Events Calendar at SABR.org/events.
---
Here are some recent articles published by and about SABR members:
Read these articles and more at SABR.org/latest.
---
This Week in SABR is compiled by Jacob Pomrenke. If you would like us to include an upcoming event, article or any other information in "This Week in SABR," e-mail jpomrenke@sabr.org.
Have trouble reading this e-mail? Click here to view this week's newsletter on the web.
Are you receiving our e-mails? "This Week in SABR" goes out by e-mail to all members on Friday afternoons. If they're not showing up, try adding "sabr.notes@sabr.org" to your contact list to ensure they show up in your inbox (and not the spam folder.)
---
Originally published: February 17, 2017. Last Updated: April 3, 2020.
https://sabr.org/wp-content/uploads/2020/03/research-collection4_350x300.jpg
300
350
admin
/wp-content/uploads/2020/02/sabr_logo.png
admin
2017-02-17 15:00:00
2020-04-03 14:38:44
This Week in SABR: February 17, 2017