This Week in SABR: July 15, 2016

Welcome to "This Week in SABR!" Click here to view this week's newsletter on the web. Here's what we've been up to as of July 15, 2016:
---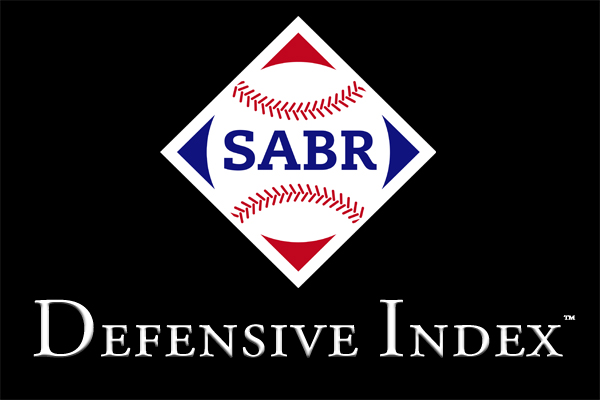 Chicago right fielder Adam Eaton retains a commanding lead in the AL and San Francisco shortstop Brandon Crawford has emerged as the NL's leader in the SABR Defensive Index™ rankings through games of July 10, 2016.
For the fourth consecutive season, the SABR Defensive Index will be used to help select the winners of the Rawlings Gold Glove Award® and Rawlings Platinum Glove Award™, presented by SABR. The SABR Defensive Index accounts for approximately 25 percent of the Rawlings Gold Glove Award selection process that will be added to the votes from the managers and coaches.
Eaton's SDI of 17.4 is the best in the game among all qualified defenders. In the AL, Cleveland shortstop Francisco Lindor (11.4), Kansas City catcher Salvador Perez (9.5), Texas third baseman Adrian Beltre (9.5), and Toronto center fielder Kevin Pillar (8.2) round out the top five.
Crawford's SDI of 12.9 leads the NL, followed by Chicago right fielder Jason Heyward (11.7), San Francisco catcher Buster Posey (8.9), Arizona shortstop Nick Ahmed (8.3), and Colorado third baseman Nolan Arenado (7.9).
The updated SDI results were released today by the Society for American Baseball Research.
For more information on the SABR Defensive Index, visit SABR.org/SDI.
---

We're just two weeks away from SABR 46, and there's still time to register for our 2016 national convention — July 27-31 at the Hyatt Regency Miami in downtown Miami, Florida.
Even if you can't make it for the entire convention, single-day registration for SABR 46 is also available online for $99 per day in addition to the regular registration rate. Single-day rates are available for SABR 46 on Thursday, July 28 and/or Saturday, July 30. Registration includes admission to all convention panels, research presentations, and committee meetings at the Hyatt Regency Miami on those days. Single-day rates also will be available on-site at the Hyatt Regency Miami beginning on Wednesday, July 27. The daily rate can be purchased during normal registration hours via cash, check, or credit card (sorry, no American Express accepted.)
All baseball fans are welcome to attend. The full schedule for SABR 46 is now available online; click here to view a detailed schedule.
All SABR 46 attendees will also receive a souvenir print edition of The National Pastime, our annual convention journal, focusing on baseball teams, players and events in the Miami area. All SABR members, whether you attend the convention or not, will receive the expanded e-book edition of The National Pastime in their inboxes later this summer. Visit SABR.org/convention to register for SABR 46.
---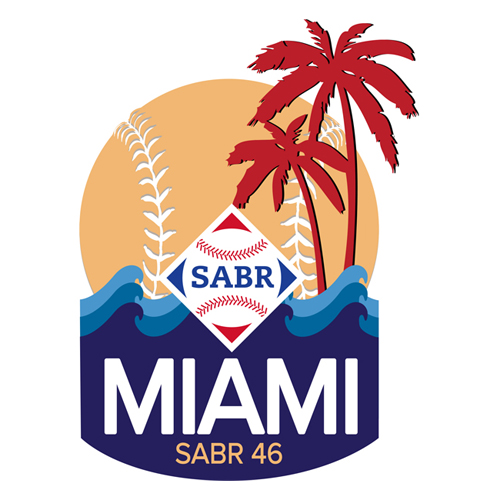 Want to throw out the first pitch at SABR 46? There's only one spot left, so sign up today!

Thanks to the generosity of the Miami Marlins, anyone who makes a donation of $1,000 or more to the SABR General Fund will have the opportunity to go on the field for batting practice before the Marlins game vs. the St. Louis Cardinals on Friday, July 29 at Marlins Park.
Participating donors will also be entered into a drawing to throw out the first pitch at the Marlins game on July 29. The drawing will be held during the Ross Adell Welcome Reception during SABR 46. This special opportunity is only available for up to six SABR donors (or a guest of your choosing.)
Following our SABR 46 ballpark session — highlighted by guest speakers Barry Bonds, Don Mattingly, Andre Dawson, Tony Perez, and Eduardo Perez — SABR donors will be able to go on to the field during batting practice before the game. Each one-time donation is good for one on-field ticket.
In addition to the on-field opportunity at Marlins Park and the chance to throw out the first pitch, the SABR 46 donation package also includes two tickets to the SABR 46 Donors Breakfast, a SABR logo commemorative crystal baseball, and a one-year membership to SABR.
SABR is a 501(c)(3) organization and all donations are tax-deductible to the extent allowed by law.
If you are interested in the SABR 46 donation package, please contact Jeff Schatzki at jschatzki@sabr.org.
---
On-site judges are needed for SABR 46 research presentations. Each judge will be responsible for viewing and evaluating oral and poster presentations during SABR 46 in Miami.
Judges need not be "experts" in particular topics. They may choose which oral presentations they wish to evaluate, but are requested to judge all oral presentations they attend.
Through on-site judging, the most highly regarded presentations will receive the Doug Pappas Award for best oral presentation and the USA Today Sports Weekly Award for best poster presentation. The Pappas Award winner will have the opportunity to repeat that presentation on Saturday evening.
If you're interested, send a message to the Research Presentations email at either sabr2016-presentations@comcast.net or sabr46-presentations@comcast.net.
For the complete SABR 46 presentation schedule, click here.
---
As you prepare for your trip to SABR 46 later this month, members of the host South Florida Chapter have compiled a list of transportation tips to help visitors and convention attendees enjoy their stay in the Sunshine State. If you have any questions during your stay, please don't hesitate to ask a friendly SABR 46 volunteer for assistance.
Visit SABR.org/convention/sabr46-transportation to view the SABR 46 Transportation Tips page, where you'll find directions on how to get to the Hyatt Regency Miami from Miami International Airport or Fort Lauderdale Airport, information about getting around Miami, and learn more about area attractions.
For more on Miami's award-winning restaurants and upcoming events, visit miamiandbeaches.com.
---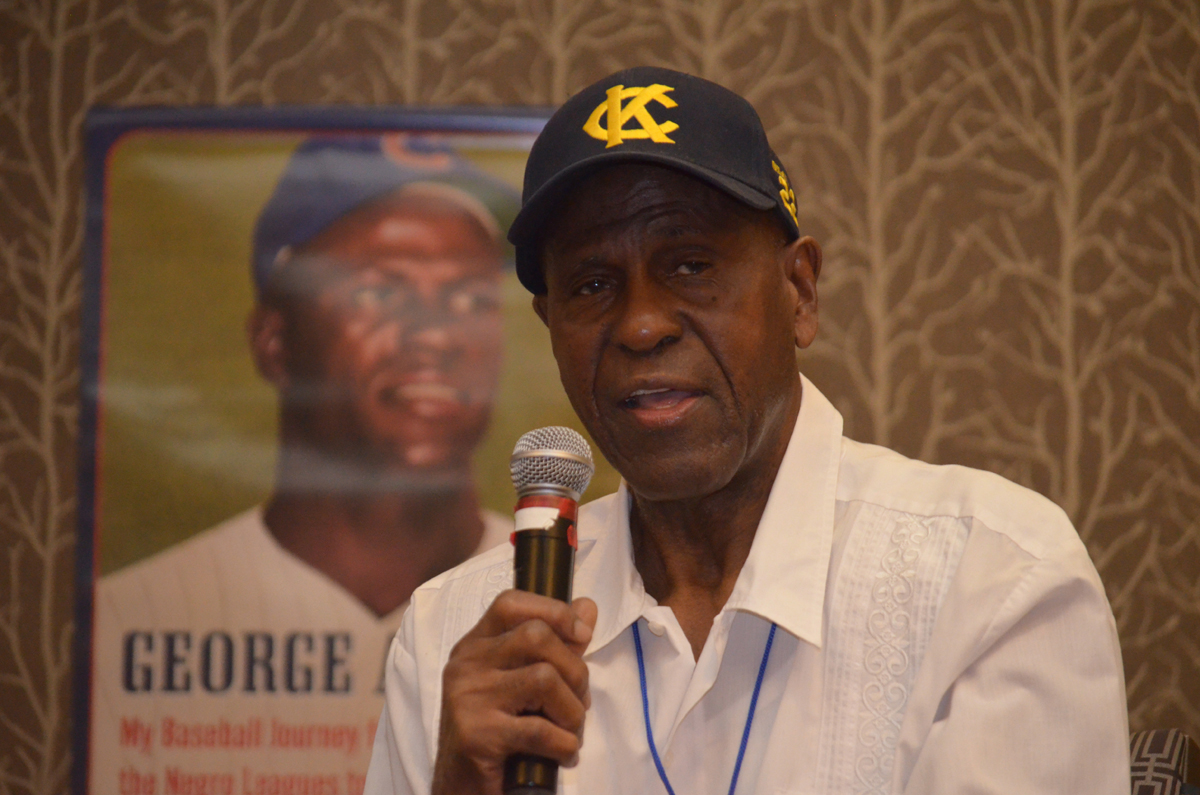 The 19th annual Jerry Malloy Negro League Conference was a rousing success last weekend, as a record-high 138 SABR members and guests gathered to celebrate "Barnstorming in the Negro Baseball Leagues" on July 7-9 at the Sheraton Overland Park Hotel at the Convention Center outside Kansas City.
Attendees were entertained by a special presentation with the children of Leroy "Satchel" and Lahoma Paige, moderated by author Donald Spivey; a meet-and-greet reception with former Negro League outfielder George Altman; a tour of the nearby American Jazz and Negro Leagues Baseball Museum; a Kansas City Royals game at Kauffman Stadium; and many enlightening research presentations.
Check out more highlights, videos, and photos from the 2016 Malloy Conference below.
Visit SABR.org/malloy for more information on the 2016 Essay Contest, Art Contest, and Library Grant Program.
---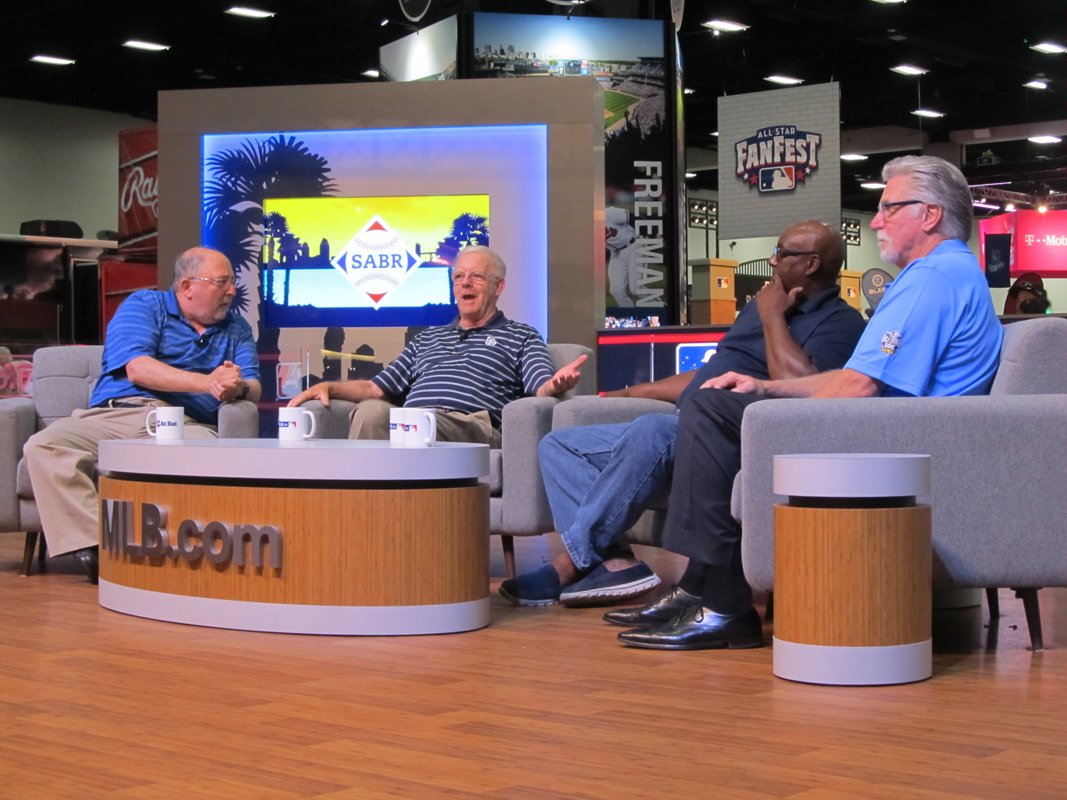 Couldn't make it to San Diego for the 2016 MLB All-Star FanFest? Watch highlights from the SABR panels during All-Star Weekend at the MLB.com stage during FanFest online.
On Saturday, July 9, SABR hosted a 1984 Padres NL Championship Panel with former Padres broadcaster Bob Chandler, former All-Star shortstop Garry Templeton, former Detroit Tigers ace Jack Morris, and moderator Barry M. Bloom of MLB.com. On Sunday, July 10, SABR hosted a Statistical Analysis Panel with Cory Schwartz and Mike Petriello of MLB.com, and moderator Vince Gennaro, SABR President.
Click here to watch the videos online at SABR.org.
---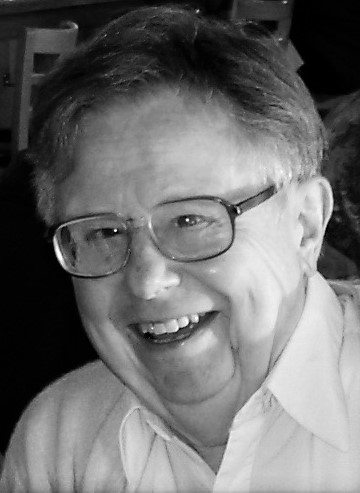 William (Bill) F. Gustafson, 90, one of SABR's original 16 founding members, died on June 22, 2016, at his home in Northern California.
Gustafson was credited with coining the name "Society for American Baseball Research" at the organization's first meeting on August 10, 1971, at the National Baseball Hall of Fame in Cooperstown. He served as SABR's Vice-President in 1979 and was active for many years with the Lefty O'Doul Bay Area Chapter and the Sacramento Chapter in Northern California.
In a 2011 interview, during SABR's 40th anniversary celebration, Gustafson explained that his suggestion for the organization's name proved to be "phonetically agreeable" and was approved after a number of other suggestions were explored.
In SABR Bulletin No. 1, founder L. Robert Davids wrote:
Discussion of a name for the organization centered around geographic coverage, a possible acronym, and a means of covering both the historical and statistical aspects of the group without a long title. It was generally agreed that the word research accomplished the latter. In regard to geographic scope, it was stated that American was broader than national. Society was preferred over association. Efforts to come up with a name resulting in a baseball acronym like RBI or something similar proved fruitless. Consequently, we became the Society for American Baseball Research.
Click here to read the full obituary at SABR.org.
In lieu of flowers, donations can be made in honor of William F. Gustafson to the San Jose State Tower Foundation. A celebration of his life will be held on Saturday, August 20, 2016. Please contact his family at gusmemorial2016@gmail.com for more details or to send condolences.
Related links:
---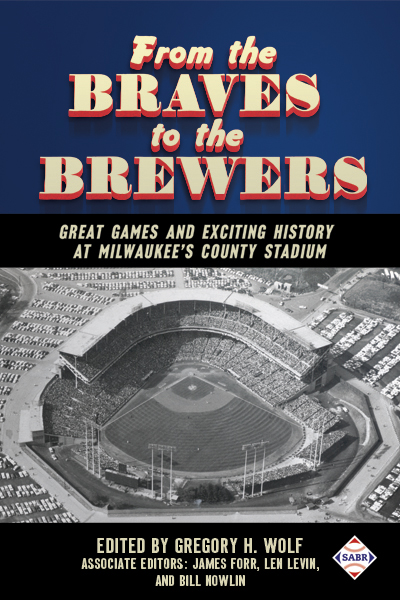 The newest publication from the SABR Digital Library focuses on memorable moments from the heart of the Badger State:
From the Braves to the Brewers: Great Games and Exciting History at Milwaukee's County Stadium
Edited by Gregory H. Wolf
Associate editors: James Forr, Len Levin, Bill Nowlin
ISBN (ebook): 978-1-9438-1622-4, $9.99
ISBN (paperback): 978-1-9438-1623-1, $19.95
This book rekindles memories of Milwaukee's County Stadium through detailed summaries of 72 games played there, and insightful feature essays about the history of the ballpark. The process to select games was agonizing, yet deliberate. The book could have easily been filled with memorable games by just Hank Aaron or Warren Spahn.
About half of the games are dedicated to the Braves; the other half to the Brewers. Some of the summaries chronicle games that were memorable and historic when they occurred, such as Jim Wilson tossing the first no-hitter in County Stadium in 1954, the 1955 All-Star Game, the World Series contests of 1957, 1958, and 1982, and Robin Yount collecting his 3,000th hit in 1992. Other summaries recall great performances long forgotten, such as Bob Buhl's 14-inning complete-game victory in 1953 and the Brewers' two grand slams in one inning in an 18-1 rout of the Boston Red Sox in 1980.
The games highlight the accomplishments and heroics of not just readily recognizable stars, like Aaron, Spahn, Eddie Mathews, Cecil Cooper, Paul Molitor, and Yount, but also revive memories of players like Gene Conley, Del Crandall, and Wade Blasingame of the Braves and Bob Coluccio, Dale Sveum, and Steve Woodard of the Brewers. Also included are great performances by the Braves' and Brewers' opponents, like Willie Mays' four homers in 1961 and Nolan Ryan's 300th victory in 1990. Twelve feature essays round out the volume and provide context for the stadium's history. Topics include the stadium's construction, the Braves' move to and departure from Milwaukee, the Chicago White Sox' home games at County Stadium, the Seattle Pilots' relocation to Milwaukee, and the stadium's demolition.
Members of the Society for American Baseball Research (SABR) researched and wrote all of the essays in this volume. These uncompensated volunteers are united by their shared interest in baseball history and resolute commitment to preserving its history. Without their unwavering dedication this volume would not have been possible.
Contributors include: Alan Cohen, Bill Nowlin, Bob Buege, Brian P. Wood, Chip Greene, Dan Fields, Dennis D. Degenhardt, Dennis Van Langen, Doug Welch, Frederick C. Bush, Greg Erion, Gregg Hoffmann, Gregory H. Wolf, J.G. Preston, Jeff Findley, Joe Schuster, Joel Rippel, John Bauer, John Bauer, Joseph Wancho, Lee Kluck, Mark Miller, Mark Pestana, Mark S. Sternman, Mike Huber, Mike Lynch, Norm King, Phillip Bolda, Richard "Dixie" Tourangeau, Richard Riis, Rick Schabowski, Robert C. Trumpbour, Ron Briley, Saul Wisnia, Scott Ferkovich, Stephen D. Boren, Steve West, Steven Kuehl, Stew Thornley, Tom Mason, and Tom Rathkamp.
SABR members, get this e-book for FREE!
Having trouble downloading our e-books? To view PDF files on your computer, click here to download the free Adobe Reader software. Having trouble downloading e-books to your Kindle, Nook, Sony Reader or iPad? Click here for additional help.
SABR members will get discounted rates for all Digital Library publications, including many for free. Find all past titles at SABR.org/ebooks.
---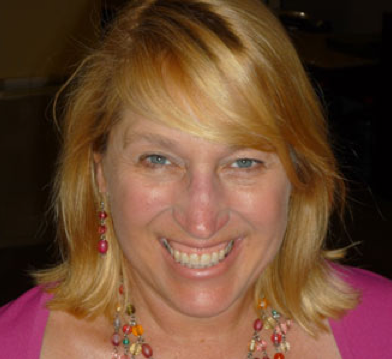 Three new biographies were posted this week as part of the SABR Baseball Biography Project, which brings us to a total of 3,809 published biographies. Here are the new bios published this week:
All new biographies can be found here: http://sabr.org/bioproj/recent
---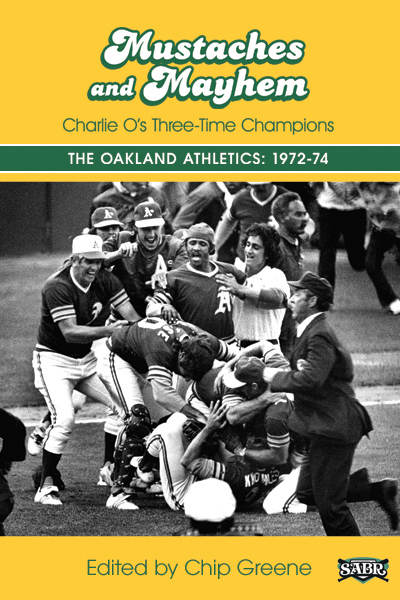 In SABR's Mustaches and Mayhem: Charlie O's Three Time Champions: The Oakland Athletics: 1972-74, edited by Chip Greene and published in 2015, we examined the only one not named the New York Yankees to ever win three consecutive World Series.
The 1972-74 Oakland Athletics were led by such superstars as future Hall of Famers Reggie Jackson, Catfish Hunter, and Rollie Fingers in the final years before free agency and the movement of players from one team to another forever changed the game. Mustaches and Mayhem includes their stories, along with biographies of enigmatic owner Charlie Finley (and his mule!), managers Alvin Dark and Dick Williams, and stalwarts Joe Rudi, Bert Campaneris, Gene Tenace, and Sal Bando.
The SABR BioProject biographies that appeared in Mustaches and Mayhem can now be read online at: http://sabr.org/category/completed-book-projects/1972-74-oakland-athletics.
You can also purchase the book or download the e-book by clicking here. SABR members can download all SABR Digital Library e-books for free at SABR.org/ebooks.
---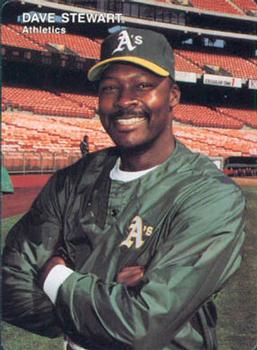 Six new game stories were posted this week as part of the SABR Games Project. Here are the new game stories:
The Mike Sandlock game stories listed above originally appeared in 100: The 100 Year Journey of a Baseball Journeyman, Mike Sandlock, edited by Karl Cicitto and produced by SABR's Connecticut Smoky Joe Wood in 2016.
All new Games Project stories can be found here: http://sabr.org/gamesproject/recent
---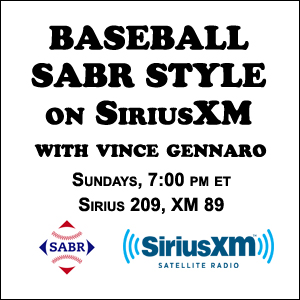 Behind the Numbers: Baseball SABR Style on SiriusXM, a radio show hosted by SABR President Vince Gennaro, will air this weekend at its regular time, 7:00-8:00 p.m. ET on Sundays, on MLB Network Radio.
This week's guests are Jayson Stark of ESPN.com and Ben Jedlovec, President of Baseball Info Solutions.
Now, you can also watch video highlights of Behind the Numbers: Baseball SABR Style on SiriusXM on MLB.com and you can also listen to all recent episodes on-demand on the SiriusXM Internet Radio App.
Click here to watch more video highlights of Baseball SABR Style from MLB.com.
Behind the Numbers: Baseball SABR Style on SiriusXM focuses on examining and interpreting the statistical analysis that plays a critical role in baseball today. It airs weekly throughout the year on MLB Network Radio, available to subscribers nationwide on XM channel 89, Sirius channel 209, and on the SiriusXM Internet Radio App.
---
Our 2016 Annual Report was posted on the website today and can be downloaded here:
http://sabr.org/content/annual-reports
All previous SABR Annual Reports can be found on the Annual Reports page. If you have a copy of any Annual Report from before 2002 (the oldest currently available), please e-mail a copy of it to jpomrenke@sabr.org or mail one to the office at SABR, Cronkite School at ASU, 555 N. Central Ave. #416, Phoenix, AZ 85004.
---
We've heard your feedback: Some of you have said you look forward to "This Week in SABR" every Friday, but sometimes there are just too many compelling articles and announcements to read every week. We're not complaining — hey, keep up the great work! — but we know the feeling. So in an effort to make the length of this newsletter more manageable to read, we'll summarize some of the repeating/recurring announcements in a special "In Case You Missed It (ICYMI)" section of "This Week in SABR".
Here are some major headlines from recent weeks that we don't want you to miss:
All previous editions of This Week in SABR can be found here: http://sabr.org/content/this-week-in-sabr-archives.
For more information, click here.
---
We'd like to welcome all of our new SABR members who have joined this week. You can find all Members-Only resources at members.sabr.org and the Membership Handbook can be downloaded here.
Please give these new members a warm welcome and help them make the most of their membership by giving them the opportunity to get involved in their local chapter or a research committee.
You can find contact information for any SABR member in the online membership directory (SABR.org/directory).
| Name | Hometown | | | Name | Hometown |
| --- | --- | --- | --- | --- | --- |
| David Beattie | Stratford, ON | | | Victor Rojas | Trophy Club, TX |
| Daniel Crivello | Collinsville, IL | | | Howard Rose | Paramus, NJ |
| Daniel Grambihler | Gilbert, AZ | | | Howard Rosenberg | Sewell, NJ |
| Ira Jaskoll | Teaneck, NJ | | | John Shiffert | Flourtown, PA |
| Gary Kodner | St. Louis, MO | | | Yongxi Wang | Beijing, CHN |
| Eric Larson | Port Hueneme, CA | | | David Wilde | Pinckney, MI |
| James MacNutt | Duluth, MN | | | | |
---
Here are the new SABR research committee updates this week:
Find all SABR research committee newsletters at SABR.org/research.
---
Here are the new regional chapter updates this week:
Visit SABR.org/chapters for more information on SABR regional chapters.
---
Here is a list of upcoming SABR events:
All SABR meetings and events are open to the public. Feel free to bring a baseball-loving friend … and make many new ones! Check out the SABR Events Calendar at SABR.org/events.
---
Here are some recent articles published by and about SABR members:
Read these articles and more at SABR.org/latest.
---
This Week in SABR is compiled by Jacob Pomrenke. If you would like us to include an upcoming event, article or any other information in "This Week in SABR," e-mail jpomrenke@sabr.org.
Have trouble reading this e-mail? Click here to view this week's newsletter on the web.
Are you receiving our e-mails? "This Week in SABR" goes out by e-mail to all members on Friday afternoons. If they're not showing up, try adding "sabr.notes@sabr.org" to your contact list to ensure they show up in your inbox (and not the spam folder.)
---
Originally published: July 15, 2016. Last Updated: April 3, 2020.
https://sabr.org/wp-content/uploads/2020/03/research-collection4_350x300.jpg
300
350
admin
/wp-content/uploads/2020/02/sabr_logo.png
admin
2016-07-15 15:00:00
2020-04-03 14:38:45
This Week in SABR: July 15, 2016