This Week in SABR: July 19, 2019

Welcome to "This Week in SABR!" Click here to view this week's newsletter on the web. Here's what we've been up to as of July 19, 2019:
---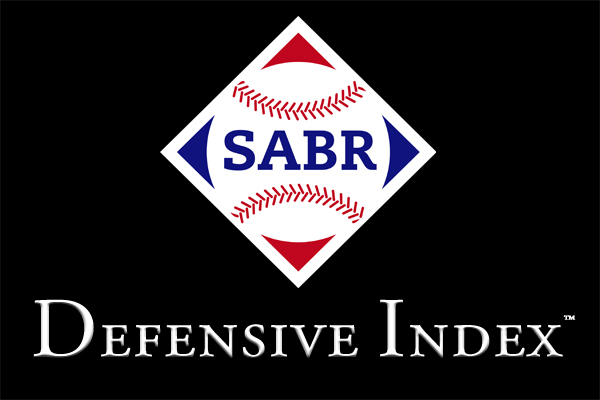 Arizona shortstop Nick Ahmed remains in the top spot in the NL and Minnesota center fielder Byron Buxon leads the AL in the updated SABR Defensive Index™ rankings through the first half of the 2019 season.
Click here to view full SDI rankings by position through games of Sunday, July 7, 2019.
For the seventh consecutive season, the SABR Defensive Index will be used to help select the winners of the Rawlings Gold Glove Award® and Rawlings Platinum Glove Award™, presented by SABR. The SABR Defensive Index accounts for approximately 25 percent of the Rawlings Gold Glove Award selection process that will be added to the votes from the managers and coaches.
Ahmed's SDI of 12.0 is the highest in the game among all qualified defenders, ahead of San Diego catcher Austin Hedges (9.1) and Philadelphia catcher J.T. Realmuto (8.5). A pair of St. Louis teammates, shortstop Paul DeJong (8.2) and second baseman Kolten Wong (8.0) round out the top five in the NL.
Buxton's SDI of 7.6 leads all fielders in the AL, followed by Oakland shortstop Marcus Semien at 7.3. Boston right fielder Mookie Betts (7.1), Cleveland catcher Roberto Perez (6.3), and Tampa Bay center fielder Kevin Kiermaier (6.0) round out the top five.
The updated SDI results were released this week by the Society for American Baseball Research. The final SDI results will be released following the conclusion of the 2019 season at SABR.org.
---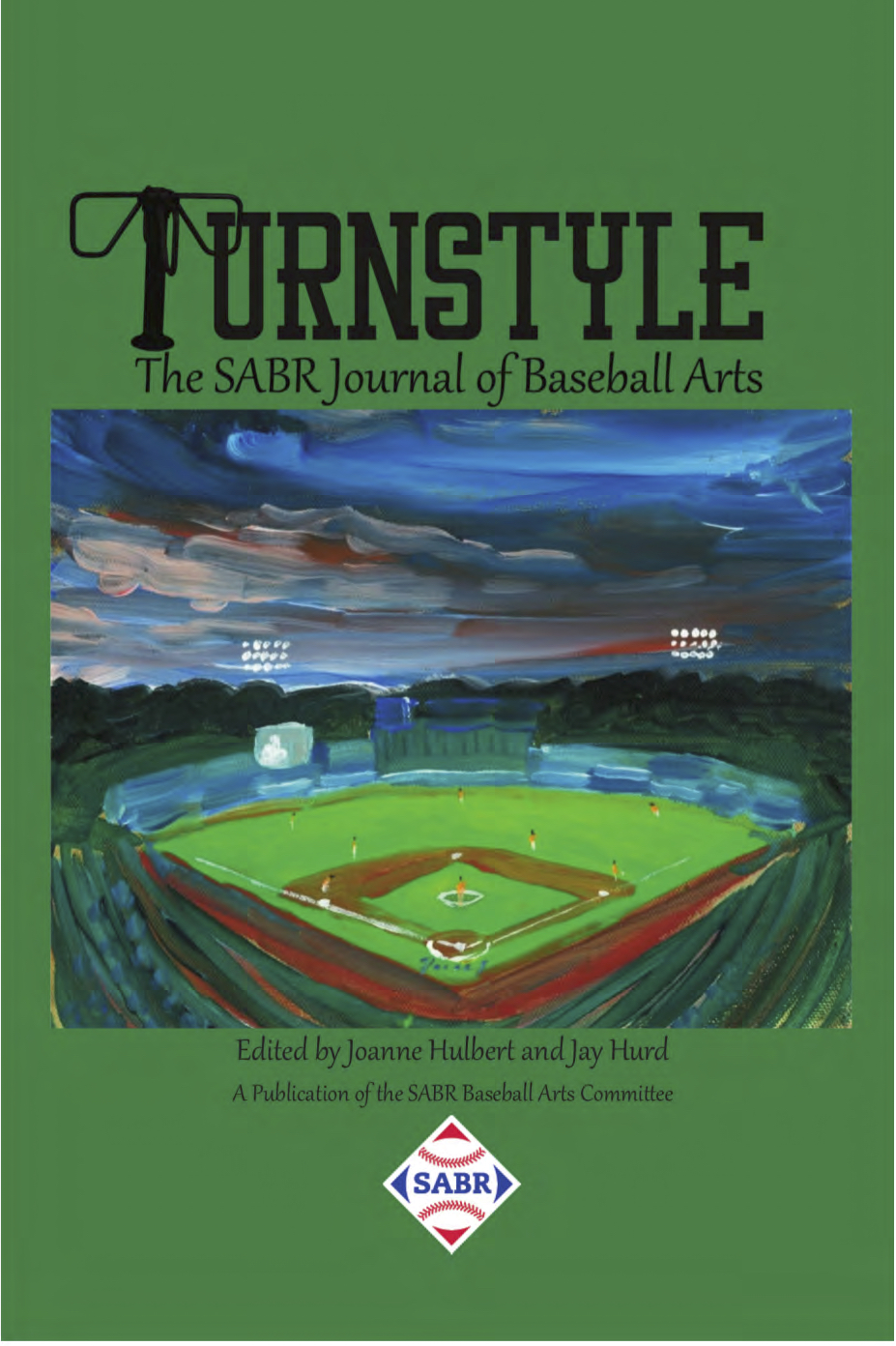 A special new publication produced by SABR's Baseball and the Arts Committee vividly brings to life the art and literature of the game we all love:
Turnstyle: The SABR Journal of Baseball Arts
Edited by Joanne Hulbert and Jay Hurd
ISBN (paperback): 978-1-943816-99-6, $9.95
ISBN (e-book): 978-1-943816-98-9, $5.99
67 pages, 6″ x 9″
Turnstyle is the new journal of art and literature put together by SABR's Baseball and the Arts Committee.
As editors Joanne Hulbert and Jay Hurd write in their introduction to this inaugural issue, in its pages "your eyes will behold the work of many SABR writers and artists who find inspiration in the romance, mythology, history, and discipline that baseball offers. We do not in any way intend to duplicate the great work of other literary baseball journals. Rather we embrace the legacy those journals have bequeathed to us; we are encouraged to continue what has been an integral part of baseball—the art and literature dedicated to the game."
In addition to poems, short stories, and articles, the pages are adorned with some of the art from Cuban illustrator and artist Andez. Sprinkled throughout readers will be delighted to find cartoons and excerpts from 19th century newspapers and writing on baseball, including satire from Henry Guy Carleton, Hugh E. Keough, and Marcus "Brick" Pomeroy.
Contributors include: George Ade, Bill Barna, Bob Brady, Henry Guy Carleton, Edwin Epps, B. Craig Grafton, Hugh E. Keough, Tom Lagasse, R.J. Lesch, Andrea Long, Walt Mason, Marcus "Brick" Pomeroy, Matthew H. Schaedler, George R. Skornickel, and Bryan Steverson.
The cover art, "Bethpage 9pm, Summer," was painted by Andy Brown.
SABR members, get this e-book for FREE!
Having trouble downloading our e-books? To view PDF files on your computer, click here to download the free Adobe Reader software. Having trouble downloading e-books to your Kindle, Nook, Sony Reader or iPad? Click here for additional help.
---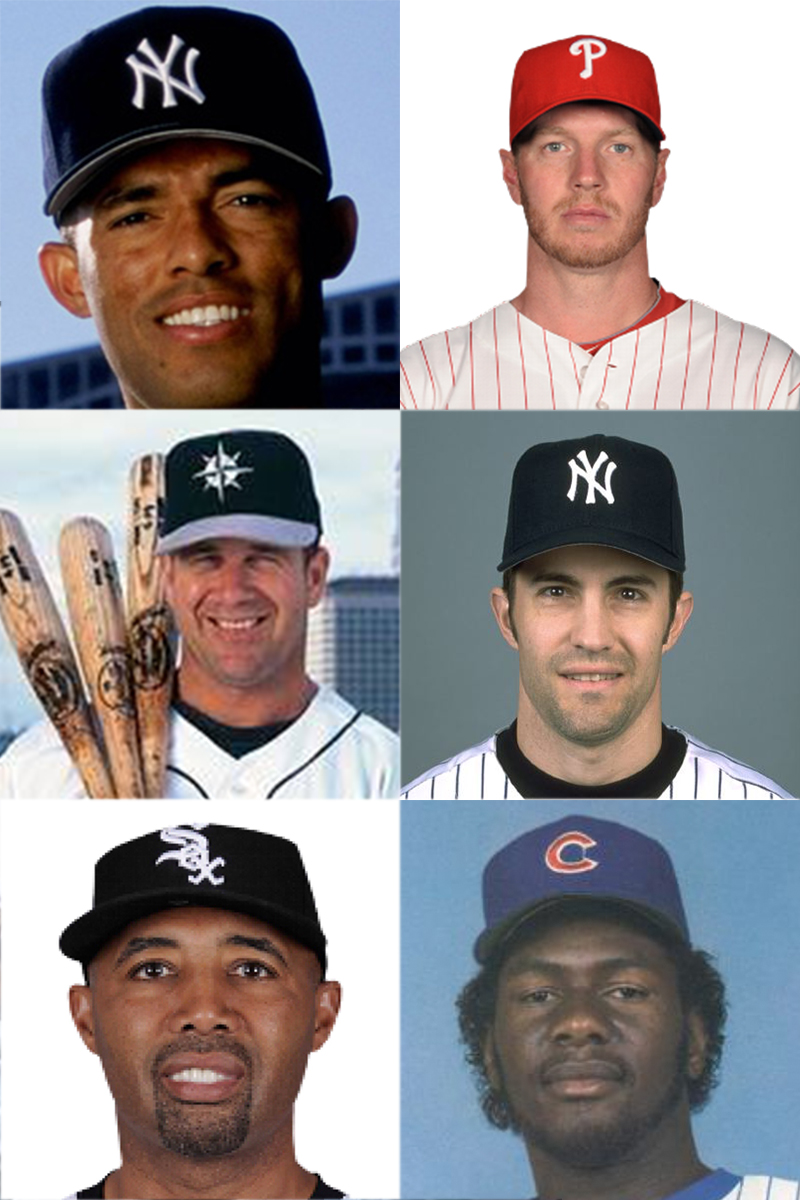 Mariano Rivera, Roy Halladay, Edgar Martinez, and Mike Mussina were elected to the National Baseball Hall of Fame in the Class of 2019.
On Sunday, July 21, they will be inducted into the National Baseball Hall of Fame in Cooperstown, New York, along with former Chicago Cubs and St. Louis Cardinals closer Lee Smith and Chicago White Sox slugger Harold Baines, who were selected for induction to the Hall of Fame by the Today's Game Era Committee.
Click here to read SABR biographies for this year's Hall of Fame class at SABR.org.
The 2019 Hall of Fame Induction Weekend will take place July 19-22 in Cooperstown, New York. SABR member Jayson Stark, the recipient of the J.G. Taylor Spink Award, will also be honored that weekend with Ford C. Frick Award winner Al Helfer.
---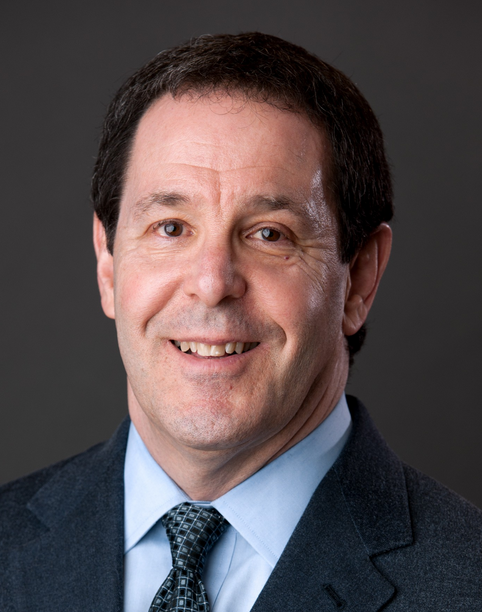 We are proud to congratulate longtime SABR member Jayson Stark, who was elected as the 2019 winner of the J.G. Taylor Spink Award by the Baseball Writers' Association of America.
Stark, who writes for The Athletic and appears regularly on MLB Network, will be honored with the award which honors meritorious contributions to baseball writing during the National Baseball Hall of Fame's induction weekend on July 19-22 in Cooperstown, New York.
Stark joined SABR in 1995 and has spent more than four decades as one of the leading baseball writers in the country, first for his hometown Philadelphia Inquirer as a Phillies beat writer and columnist and then as a senior baseball writer for ESPN. He is the author of three books, Wild Pitches: Rumblings, Grumblings and Reflections on the Game I Love; Worth the Wait: Tales of the 2008 Phillies; and The Stark Truth: The Most Overrated and Underrated Players in Baseball History.
Stark is the 10th SABR member to win the Spink Award, joining Bob Elliott (2012), Bill Madden (2010), Tracy Ringolsby (2005), Leonard Koppett (1992), Jerome Holtzman (1989), Jack Lang (1986), Allen Lewis (1981), Bob Broeg (1979) and Fred Lieb (1972).
Click here to read the full announcement at BaseballHall.org.
Related links:

---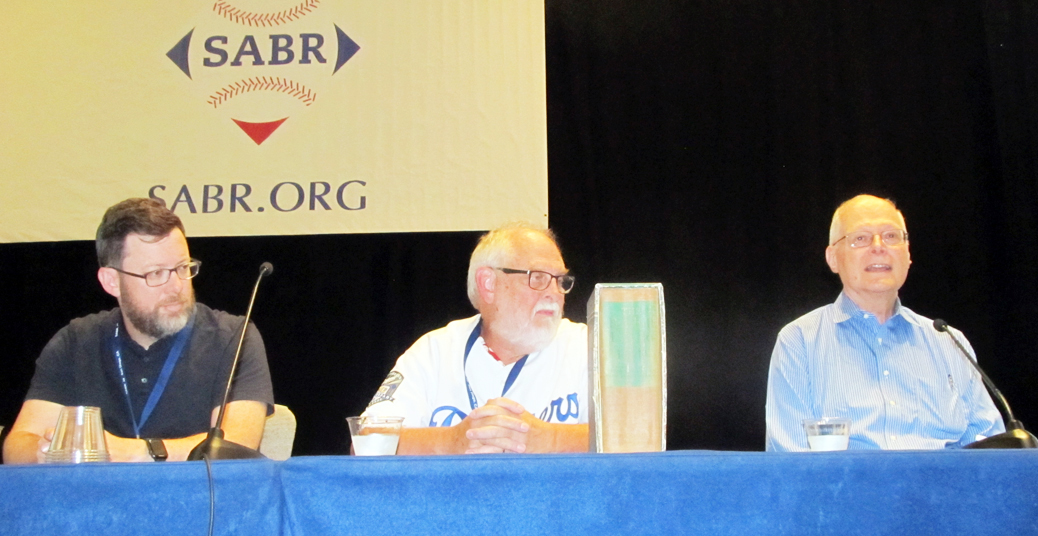 At SABR 49 on June 28 in San Diego, The Baseball Encyclopedia 50th Anniversary Panel discussed the revolutionary impact of the "Big Mac, Macmillan's The Baseball Encyclopedia that was originally published in 1969.
It was the first computer-based compilation of baseball records ever printed, and its publication led the way to the formation of SABR two years later. It was also the forerunner of Total Baseball, and modern statistical websites such as Baseball-Reference.com and Retrosheet.org.
At SABR 49, our panelists included David S. Neft, the driving force behind The Baseball Encyclopedia in 1969; Sean Forman, founder of Baseball-Reference.com and president of Sports Reference, LLC; David W. Smith, president and founder of Retrosheet.org; and moderator John Thorn, Major League Baseball's Official Historian.
Click here to listen to highlights at SABR.org.
---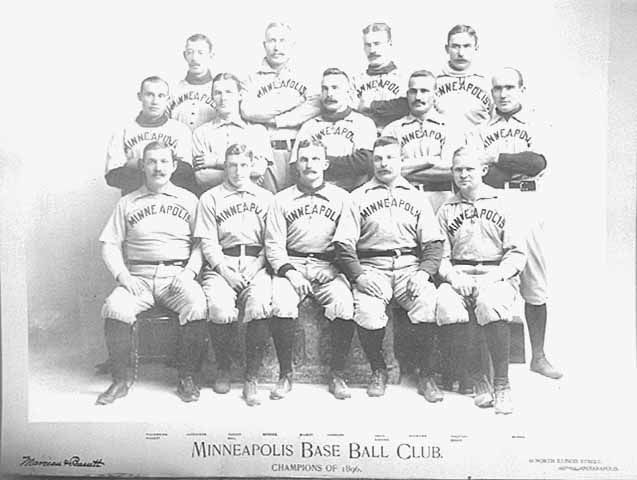 The SABR Minnesota 19th Century Baseball Interdisciplinary Symposium will take place on Saturday, November 16, 2019, at the Minneapolis Public Library, 300 Nicollet Mall in Minneapolis, Minnesota.
The day-long Saturday symposium will be devoted to 19th-century baseball as it was played and evolved in Minnesota and the greater Midwest region. The event is a joint project of the SABR Nineteenth Century Committee, SABR's Halsey Hall Chapter, and the Hennepin County Library.
Guest speakers are expected to include John Thorn, MLB's Official Historian; Larry Millett, longtime St. Paul Pioneer Press architecture critic and author of more than 10 books, including The Curve of the Arch and Lost Twin Cities; Stew Thornley, author of Baseball in Minnesota: A Definitive History and other books; Dan Levitt, author of Paths to Glory: How Great Baseball Teams Got That Way and other books; Mike Haupert, Professor of Economics at the University of Wisconsin-La Crosse; Kristin Anderson, art and architecture professor and author of an upcoming book on the history of sports facilities in the Twin Cities; and more.
For more information, contact event organizers at sabrMN19c@gmail.com.
---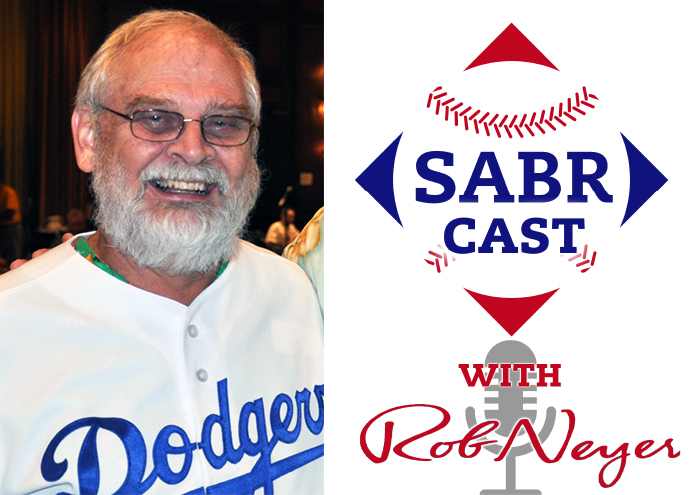 Listen to a new episode of SABRcast with Rob Neyer, a new weekly podcast hosted by award-winning author and longtime SABR member Rob Neyer — which is now available on your favorite podcast streaming services! Subscribe to SABRcast on your favorite podcast networks, including Apple Podcasts, Spotify, Stitcher, or Google Play, and listen to each episode as soon as it's released on Mondays.
Visit SABR.org/sabrcast to listen to Episode #16 — our guest this week is David W. Smith, the founder and president of Retrosheet.org, which as of this summer includes box scores for every major-league game played since 1905 and play-by-play accounts for nearly every game in the last 100 seasons. Retrosheet is the backbone of so much historical and statistical research, and Smith's vision and generosity have greatly influenced the baseball research community over the past two decades. In 2005, Smith was the recipient of the Bob Davids Award, SABR's highest honor. In 2001, he received the SABR Salute and also won the convention award for best research presentation with "Play by Play Analysis of the 1951 National League Pennant Race". A longtime professor of microbiology at the University of Delaware, Smith is a lifelong Dodgers fan who can frequently be found sporting his Brooklyn Dodgers jerseys at the SABR convention.
Every week, SABRcast will feature insights and analysis of what's happening in modern baseball on and off the field, plus compelling interviews with figures from around the game — and music from The Baseball Project.
To learn more, visit SABR.org/sabrcast.
---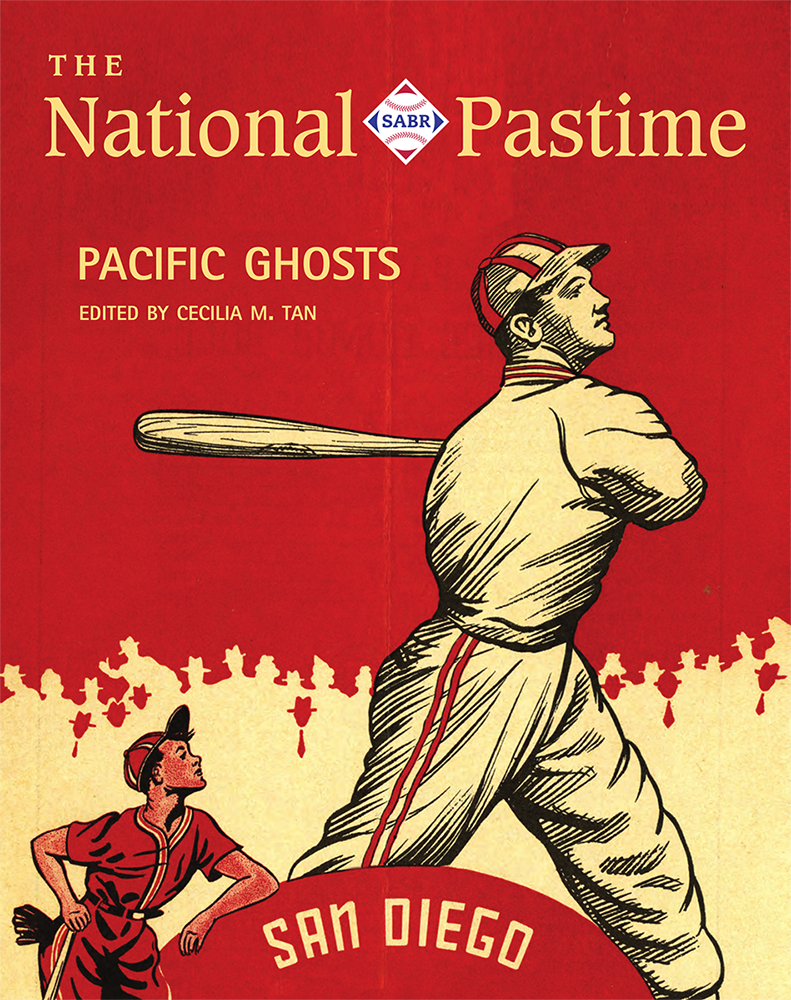 The National Pastime serves as SABR's convention-focused publication. Published annually, this research journal provides in-depth articles focused on the respective geographic region where the national convention is taking place in a given year.
The SABR 49 convention took place last week in San Diego, and we have dedicated the theme of The National Pastime to baseball on the Pacific Coast. All SABR members receive a free e-book copy of The National Pastime as part of their membership benefits, while attendees of the national convention also received a souvenir print edition in their goody bags.
Click a link below to download the e-book edition or purchase a paperback edition of the 2019 convention journal, The National Pastime: Pacific Ghosts.
Please note: All articles from The National Pastime: Pacific Ghosts will be available to read online at SABR.org soon.
---
Save the date! SABR will be returning to Baltimore for our 50th national convention on July 15-19, 2020, at the Hyatt Regency Inner Harbor hotel in downtown Baltimore, Maryland. Registration information and our special hotel room block will be available at SABR.org/convention in early 2020.
The Hyatt Regency hotel sits on the waterfront at the majestic Inner Harbor and is conveniently located within walking distance from Camden Yards, home of the Baltimore Orioles. Our host hotel is also close to many area museums, historic landmarks, and other attractions like the National Aquarium.
For more information on the SABR convention, visit SABR.org/convention.
---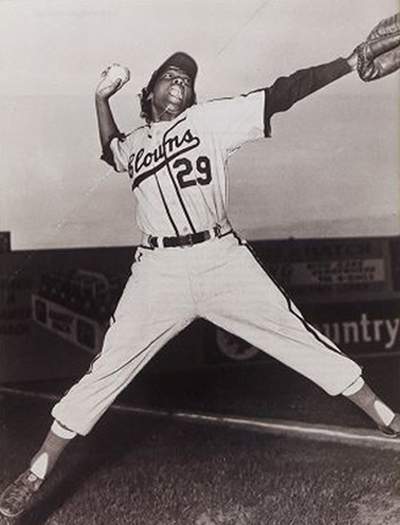 SABR's Women in Baseball Committee will award one $500 scholarship to a high school senior in its inaugural Women in Baseball Essay Contest in 2019.
Students must write an essay of 1,500 words or less addressing the following question: "Choose one person or event in women's baseball history that you believe has made a significant impact on the game and explain the importance."
All applications must be e-mailed or postmarked by August 16, 2019, and sent to Dr. Leslie Heaphy at Lheaphy@kent.edu.
Click here to read the full announcement at SABR.org.
---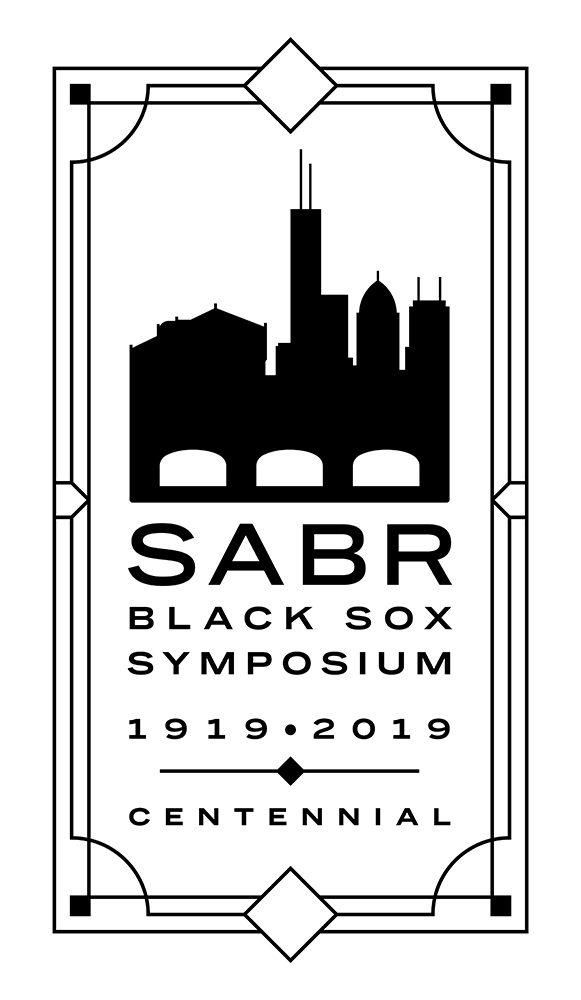 Register now to join us for the SABR Black Sox Scandal Centennial Symposium on September 27-29, 2019, in Chicago. The SABR Black Sox Scandal Research Committee will host this once-in-a-century event to commemorate the 100th anniversary of the 1919 World Series.
The event — which is open to all baseball fans — will be highlighted by a research symposium on Saturday, September 28 at the Chicago History Museum. The museum is home to an extensive collection of Black Sox artifacts and documents, and we'll gather in the beautiful Morse Genius Chicago Room event space to discuss the continued relevance of the 1919 World Series and its aftermath. A book signing with SABR authors, including our own Scandal on the South Side: The 1919 Chicago White Sox, will follow. More details on panels and presentations will be announced soon.
Our special All-Inclusive Package ($45 for SABR members, $60 for non-members) includes admission to the Black Sox Scandal symposium at the Chicago History Museum; a ticket to the Chicago White Sox game on Friday, September 27; and a guided walking tour of downtown Chicago baseball history sites.
Following the symposium, from 8:00-10:00 p.m. on Saturday evening, we will also gather for a reception at the historic Nisei Lounge near Wrigley Field. The reception is included in your symposium registration.
Click here to read the full announcement at SABR.org.
---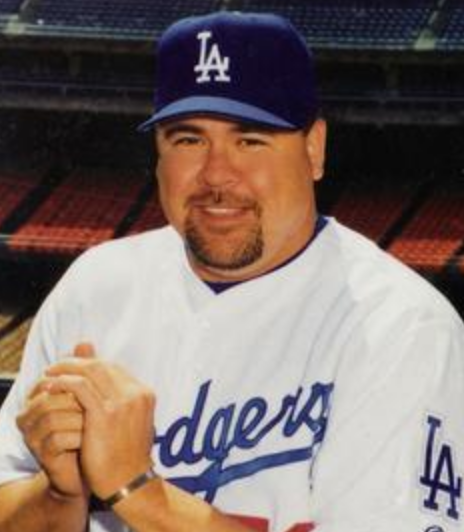 Two new interviews were posted this week at the SABR Oral History Collection website. Here are the new interviews:
The SABR Oral History Collection, which launched in 2018 at oralhistory.sabr.org, includes hundreds of interviews conducted with ballplayers (Major Leagues, Minor Leagues, Negro Leagues, AAGBBL), executives, scouts, authors, writers, broadcasters, and other figures of historical baseball significance. These interviews, some of which date back more than 50 years, were conducted by members of SABR's Oral History Research Committee and were digitized through a collaboration with the National Baseball Hall of Fame Library.
To listen to more interviews from the SABR Oral History Collection, visit oralhistory.sabr.org.
---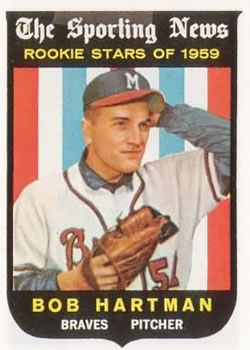 Five new biographies were posted this week as part of the SABR Baseball Biography Project, which — with the publication of our recent book, Kansas City Royals: A Royal Tradition — brings us to a total of 4,942 published biographies. Here are the new bios published this week:
All new biographies can be found here: SABR.org/bioproj/recent
---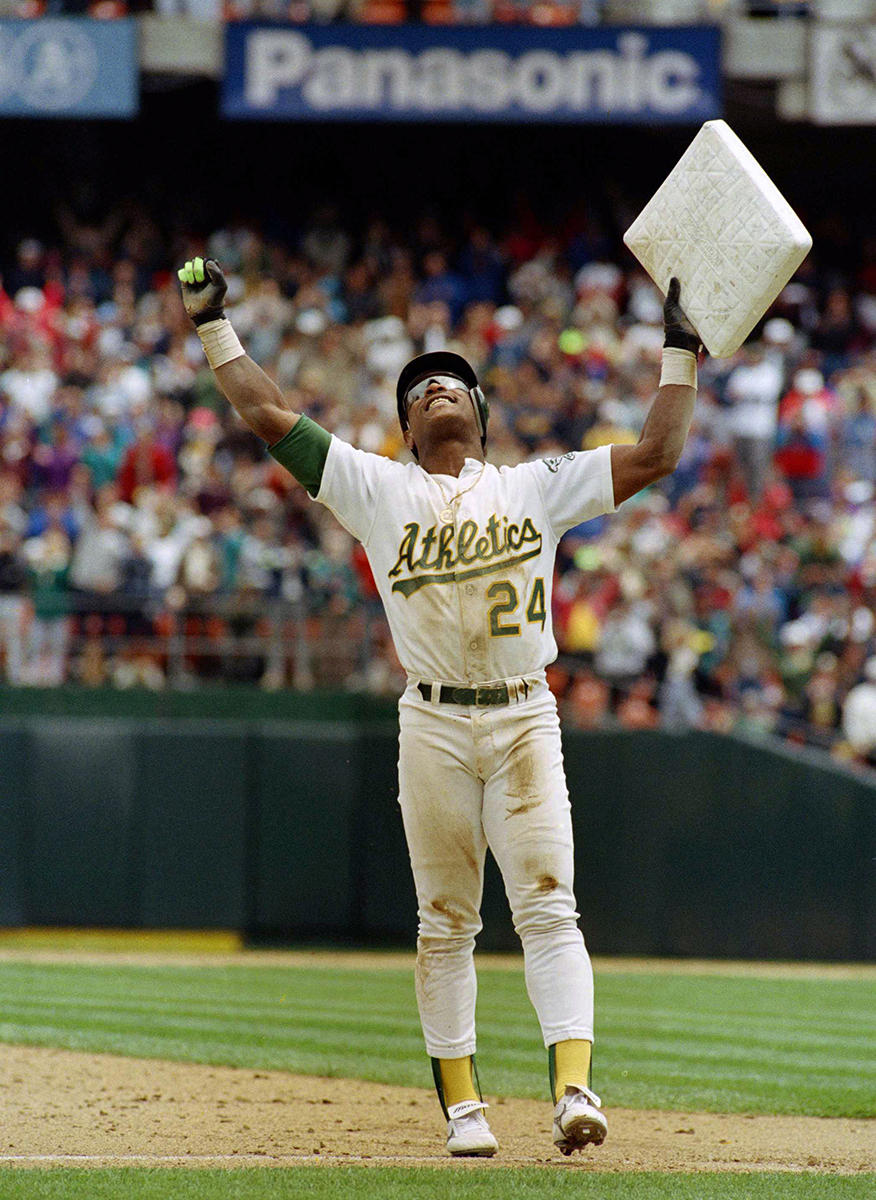 Five new game stories were posted this week as part of the SABR Games Project. Here are the new game stories:
New Games Project stories can be found at SABR.org/gamesproject/recent. Find all published Games Project articles at SABR.org/GamesProject.
---
Behind the Numbers: Baseball SABR Style on SiriusXM, a radio show hosted by SABR President Vince Gennaro, will air this season at a new time. Listen in from 8:00-9:00 p.m. ET on Saturdays on MLB Network Radio.
This week's guests are chemist and baseball author Lawrence Rocks and Craig Edwards of FanGraphs.
You can also listen to archives of recent episodes on-demand on the SiriusXM Internet Radio App. Click here to learn more.
Behind the Numbers: Baseball SABR Style on SiriusXM focuses on examining and interpreting the statistical analysis that plays a critical role in baseball today. It airs weekly throughout the year on MLB Network Radio, available to subscribers nationwide on XM channel 89, Sirius channel 209, and on the SiriusXM Internet Radio App.
---
Are you a SABR member with book design experience? As our Publications Program grows, so does our need for folks who can handle book layout and ebook creation duties. QuarkXPress or InDesign preferred.
If you'd like more information or to throw your hat into the ring, please email your resume and book design samples to Cecilia Tan at PubDir@sabr.org.
---
We've heard your feedback: Some of you have said you look forward to "This Week in SABR" every Friday, but sometimes there are just too many compelling articles and announcements to read every week. We're not complaining — hey, keep up the great work! — but we know the feeling. So in an effort to make the length of this newsletter more manageable to read, we'll summarize some of the repeating/recurring announcements in a special "In Case You Missed It (ICYMI)" section of "This Week in SABR".
Here are some major headlines from recent weeks that we don't want you to miss:
All previous editions of This Week in SABR can be found here: https://sabr.org/content/this-week-in-sabr-archives.
---
We'd like to welcome all of our new SABR members who have joined this week. You can find all Members-Only resources at members.sabr.org and the Membership Handbook can be downloaded here.
Please give these new members a warm welcome and help them make the most of their membership by giving them the opportunity to get involved in their local chapter or a research committee.
You can find contact information for any SABR member in the online membership directory (SABR.org/directory).
| Name | Hometown | | | Name | Hometown |
| --- | --- | --- | --- | --- | --- |
| Jared Beilby | Salem, OR | | | Nick LaRocca | Beaumont, TX |
| Robert Berger | East Northport, NY | | | Brian Little | Griffith, IN |
| Chip Bird | Abingdon, VA | | | Erik Lundegaard | Seattle, WA |
| Matt Bleuer | La Jolla, CA | | | Michael Magee | Norristown, PA |
| William Broyles | Lewiston, ID | | | Chris Markham | Grand Rapids, MI |
| Sharon Bunge | Sun City Ctr, FL | | | Brett Moore | Studio City, CA |
| Drew Davis | Chicago, IL | | | Madden Ocko | Los Angeles, CA |
| Matt Faltas | Basking Ridge, NJ | | | Matthew Okiishi | Cincinnati, OH |
| Adam George | Troy, OH | | | George Rigakos | Ottawa, ON |
| William Herbert | St. Louis, MO | | | Paul Schmidt | Alameda, CA |
| Daniel Hill | Brownsburg, IN | | | Jay Wigley | Knoxville, TN |
| Steven Jeremko | Vestal, NY | | | | |
---
There were the new research committee updates this week:
Find all SABR research committee newsletters at SABR.org/research.
---
Here are the new regional chapter updates this week:
Visit SABR.org/chapters for more information on SABR regional chapters.
---
Here is a list of upcoming events on the SABR calendar:
All SABR meetings and events are open to the public. Feel free to bring a baseball-loving friend … and make many new ones! Check out the SABR Events Calendar at SABR.org/events.
---
Here are some recent articles published by and about SABR members:
Read these articles and more at SABR.org/latest.
---
This Week in SABR is compiled by Jacob Pomrenke. If you would like us to include an upcoming event, article or any other information in "This Week in SABR," e-mail jpomrenke@sabr.org.
Have trouble reading this e-mail? Click here to view this week's newsletter on the web.
Are you receiving our e-mails? "This Week in SABR" goes out by e-mail to all members on Friday afternoons. If they're not showing up, try adding "sabr.notes@sabr.org" to your contact list to ensure they show up in your inbox (and not the spam folder.)
---
Originally published: July 19, 2019. Last Updated: April 3, 2020.
https://h2j7w4j4.stackpathcdn.com/wp-content/uploads/2020/03/research-collection4_350x300.jpg
300
350
admin
/wp-content/uploads/2020/02/sabr_logo.png
admin
2019-07-19 14:35:24
2020-04-03 14:38:16
This Week in SABR: July 19, 2019