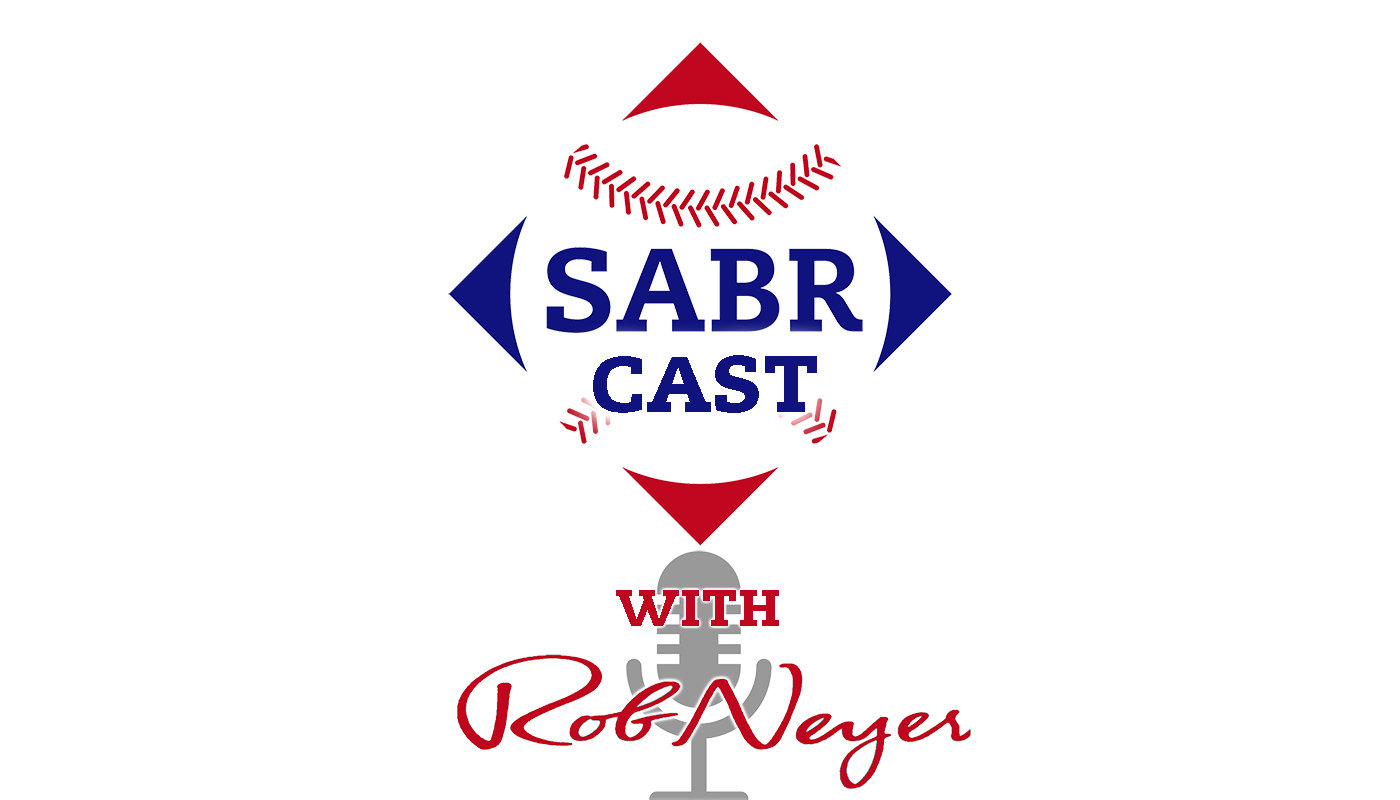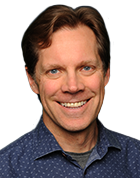 Baseball fans, tune in this season to SABRcast with Rob Neyer, a weekly podcast hosted by award-winning author and longtime SABR member Rob Neyer. SABRcast features insights and analysis of what's happening in modern baseball on and off the field, plus compelling interviews with figures from around the game — and music from The Baseball Project.
Subscribe to SABRcast on your favorite podcast networks, including Apple Podcasts, Spotify, Stitcher, or Google Play, and listen to each episode as soon as it's released.
Neyer is a longtime baseball writer and editor for ESPN.com, SB Nation, and FoxSports.com. He began his career as a research assistant for groundbreaking baseball author Bill James and later worked for STATS, Inc. He has also written or co-written seven baseball books, including The Neyer/James Guide to Pitchers (with Bill James), winner of the Sporting News/SABR Baseball Research Award, and most recently Power Ball: Anatomy of a Modern Baseball Game, winner of the 2019 CASEY Award.
Episode #62: June 1, 2020

This week's guest is San Francisco Giants manager Gabe Kapler, who replaced future Hall of Famer Bruce Bochy following the 2019 season after a two-year stint as manager of the Philadelphia Phillies. Kapler spent 12 seasons as an outfielder with the Detroit Tigers, Boston Red Sox, Texas Rangers, and three other teams, helping the Red Sox break their historic 86-year World Series drought with a championship in 2004. In addition to running his health and fitness blog at Kaplifestyle.com, Kapler also served as the Los Angeles Dodgers' Director of Player Development (2014-16) and a special assignment scout for the Tampa Bay Rays (2011-13). He has worked as a TV analyst for Fox Sports and coached for Team Israel in the 2013 World Baseball Classic.
Click here or press play below to listen to Episode #62:
---
What's Rob reading this week?
Baseball's Western Front: The Pacific Coast League During World War II
By Donald R. Wells
The Pacific Coast League had emerged from the Depression of the 1930s in fairly good condition. There were four new ballparks: Seals Stadium in San Francisco in 1931, Lane Field in San Diego in 1936, Sick's Stadium in Seattle in 1938 and Gilmore Field in Hollywood in 1939. But after the attack on Pearl Harbor, there was some doubt that baseball would be allowed to operate during the war. This work focuses on the 1942 to 1945 seasons offering final standings and details associated with the ballparks as well as the players.
---
Episode #61: Ball Four panel with Mitchell Nathanson and Mark Armour (May 25, 2020)
Episode #60: Doug Glanville (May 18, 2020)
Episode #59: Josh Lewin (May 11, 2020)
Episode #58: Fred Claire (May 4, 2020)
Episode #57: Jason Benetti (April 27, 2020)
Episode #56: Kyle Boddy (April 20, 2020)
Episode #55: Len Kasper (April 13, 2020)
Episode #54: Jon Sciambi (April 6, 2020)
Episode #53: Joan Ryan (March 30, 2020)
Episode #52: Jason Turbow (March 23, 2020)
Episode #51: John Dewan (March 16, 2020)
Episode #50: Bob Costas (March 9, 2020)
Episode #49: Rob Nelson (March 2, 2020)
Episode #48: Todd Radom (February 24, 2020)
Episode #47: Bill Ripken (February 17, 2020)
Episode #46: Mark Rucker (February 10, 2020)
Episode #45: Don Zminda (February 3, 2020)
Episode #44: Alyson Footer (January 27, 2020)
Episode #43: Jacob Pomrenke, Jason Turbow, Joe Sheehan (January 20, 2020)
Episode #42: Joe Posnanski (January 13, 2020)
Episode #41: Mark Armour (January 6, 2020)
2019 episodes: Click here to listen to SABRcast episodes #1-40 from 2019
---
Subscribe now!