This Week in SABR: March 10, 2017
Live from the sixth annual SABR Analytics Conference in Phoenix, welcome to "This Week in SABR!" Click here to view this week's newsletter on the web. Here's what we've been up to as of March 10, 2017:
---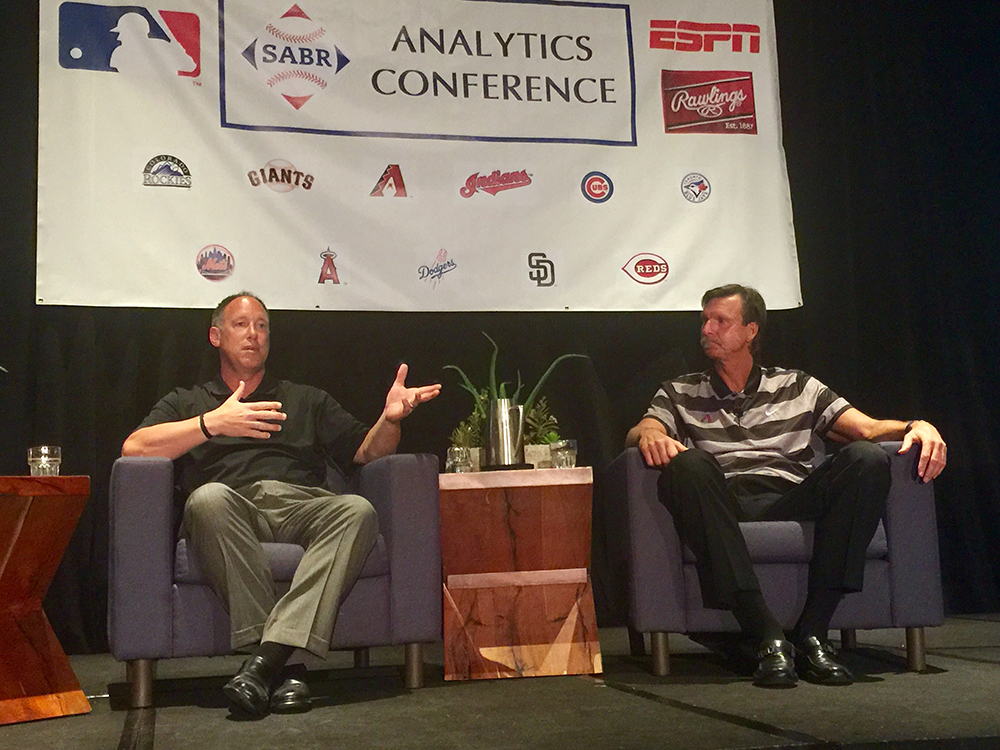 Couldn't make it to Arizona for the SABR Analytics Conference? Visit SABR.org/analytics for full coverage of this exciting event that brings together the top minds in the baseball analytics community in 2017. You'll feel like you're wandering through the Hyatt Regency Phoenix with stories and multimedia clips from the great panel discussions and research presentations on our schedule, photo galleries, and much more.
We've already posted some highlights from the first two days at SABR.org/analytics:
The full schedule is available online at SABR.org/analytics/schedule.
---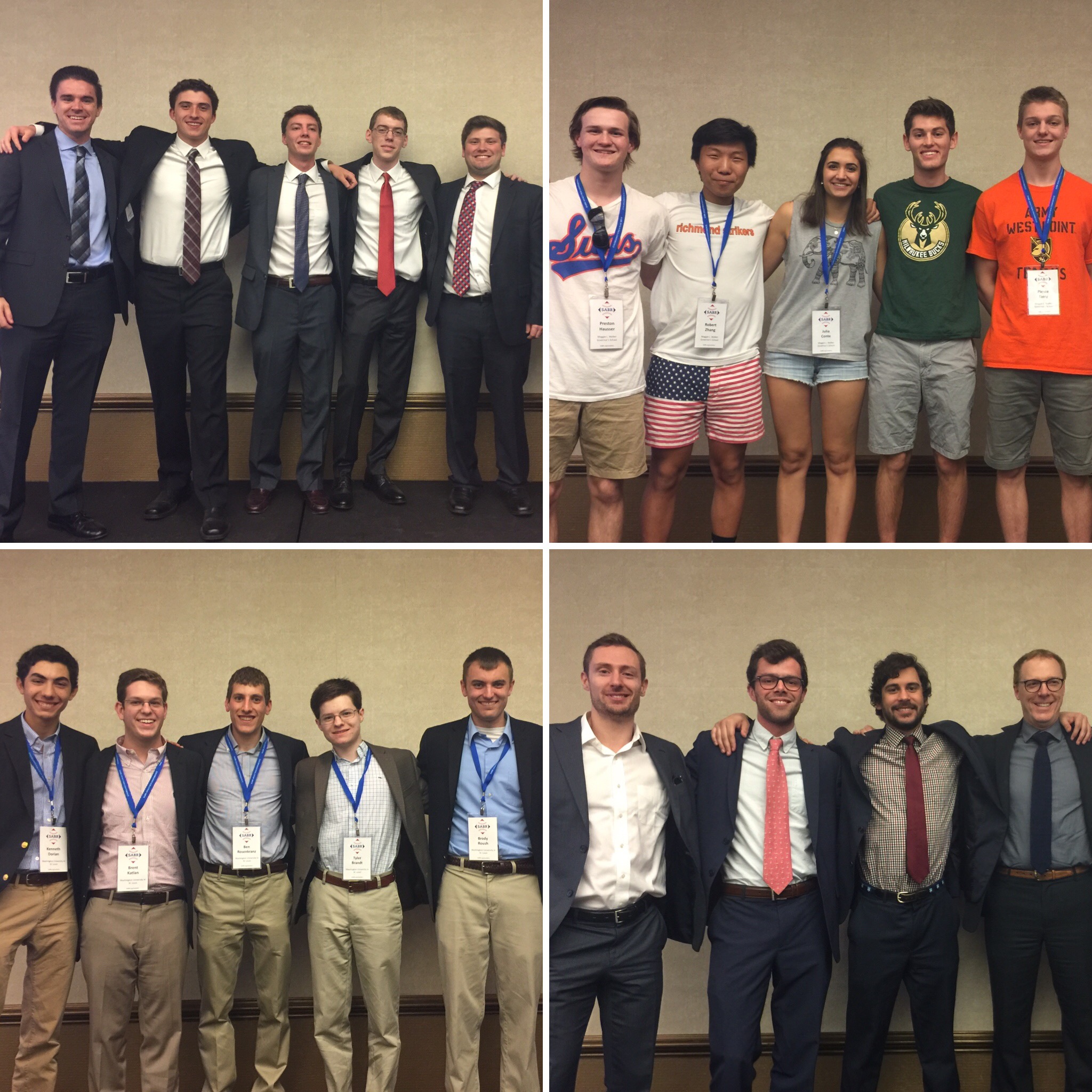 The 2017 Diamond Dollars Case Competition winners were announced Thursday, March 9 during the SABR Analytics Conference at the Hyatt Regency Phoenix in Phoenix, Arizona.
A team from Columbia University's Sports Management Program won the Graduate and Professional School Division. The team consisted of Conor Cashel, Alex Juszczak, Shane Kelly, and Scott Spencer.
In the Undergraduate Divisions, the winning teams were from Elon University, Washington University in St. Louis, and VCU-Maggie L. Walker Governor's School, the first high school team to take home the top prize in the six years of the competition.
The Elon team consisted of David Higgins, Kyle Jankowski, Robert Nanna, Brad Clark, and Kyle Sarazin. The Washington team consisted of Tyler Brandt, Brent Katlan, Kenneth Dorian, Brody Roush, and Ben Rosenkranz. The VCU-Maggie Walker team consisted of John Blue, Julia Conte, Preston Hausser, Piesce Tarry, and Robert Zhang.
In this year's case, students were asked to use Baseball Prospectus' new "pitch tunneling" data to come up with questions and insights that might be useful to a major-league front office.
In the Diamond Dollars Case Competition, undergraduate, graduate and professional school students from colleges and universities across the country compete against each other by preparing an analysis and presentation of a baseball operations decision — the type of decision a team's GM and his staff is faced with over the course of a season. The cases are developed by Gennaro, author of Diamond Dollars: The Economics of Winning in Baseball, and consultant to MLB teams. The Diamond Dollars Case Competition is the first national competition to be based solely on baseball operations issues.
Visit SABR.org/analytics/case to learn more.
---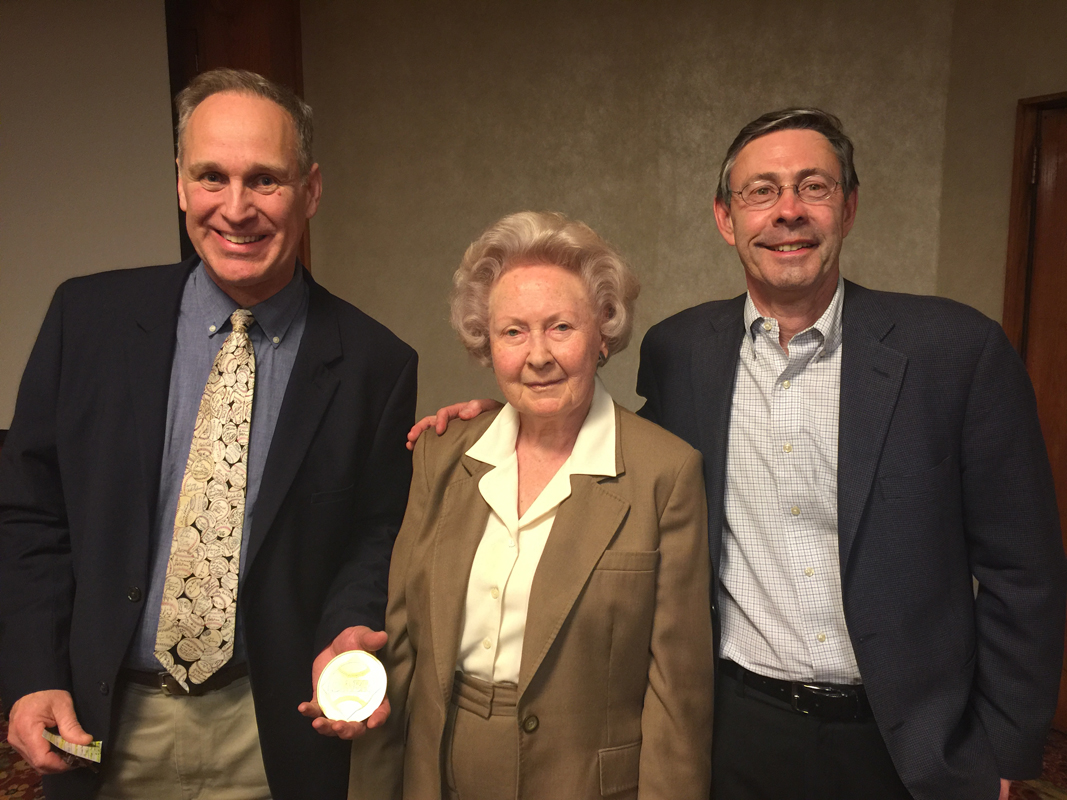 2017 Seymour Medal winner Robert C. Trumpbour, co-author with Kenneth Womack of The Eighth Wonder of the World: The Life of Houston's Iconic Astrodome, accepted their award at the banquet of the 24th annual NINE Spring Training Conference on Saturday, March 4 in Tempe, Arizona.
"Those of you who are baseball purists might consider the Astrodome an aberration and nothing but trouble," Trumpbour said. "But I think we tried to give an honest assessment of the Astrodome and what made it unique."
The Seymour Medal honors the best book of baseball history or biography published during the preceding calendar year. Pennington's Billy Martin biography was published by Houghton Mifflin Harcourt.
The Seymour Medal, named in honor of Dr. Harold Seymour and Mrs. Dorothy (Seymour) Mills, was first awarded by SABR in 1996.
For more information and to view a photo gallery from the Seymour Medal banquet, click here.
---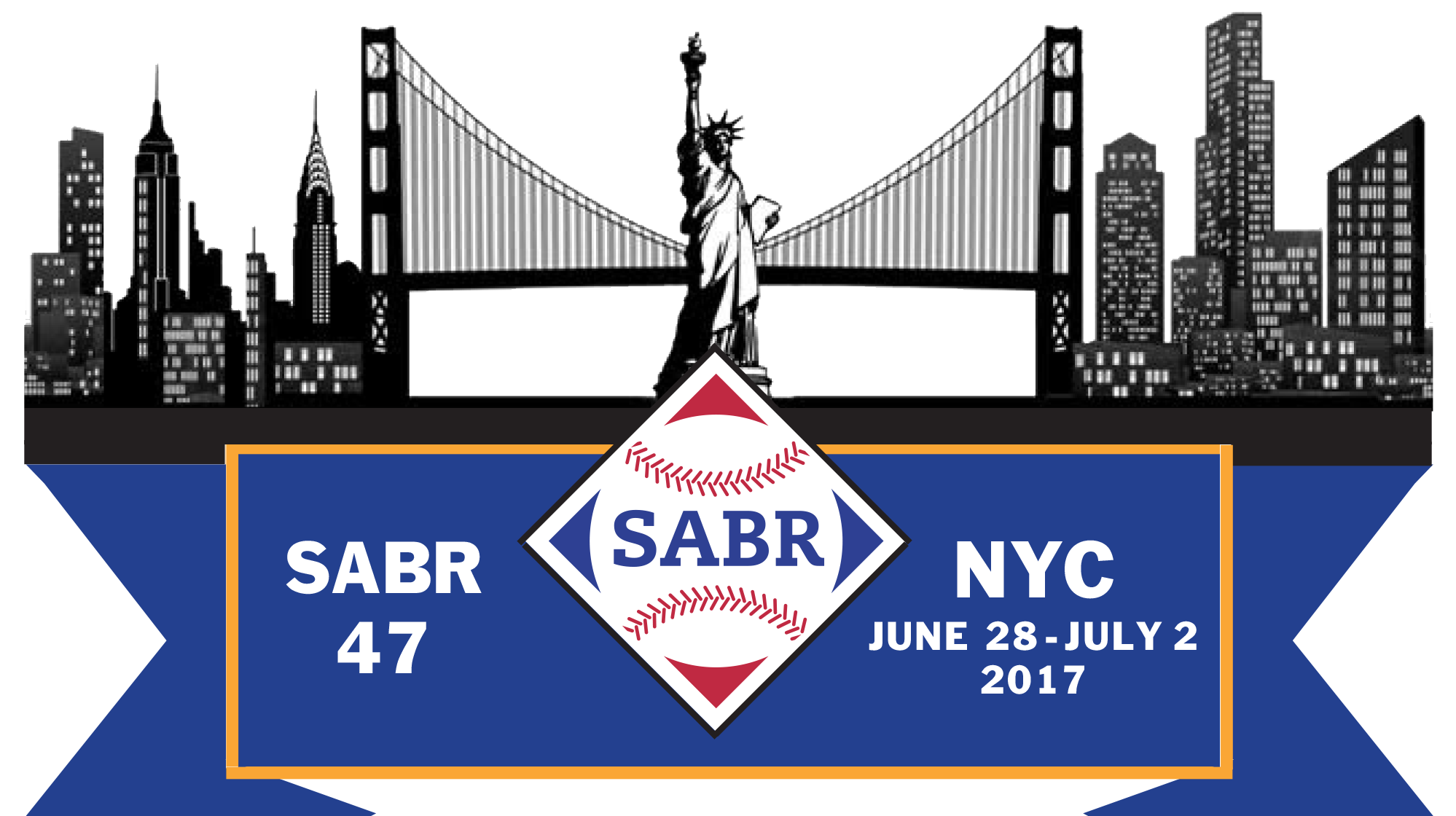 We hope you'll join us for what promises to be a spectacular SABR 47 convention, June 28-July 2, 2017, at the Grand Hyatt New York. Conference and hotel registration is now available. Click here for more information on SABR 47 registration rates, all-inclusive packages, and optional sessions. Or click here to register for SABR 47.
Please note: The hotel room block is selling out fast, so be sure to register for SABR 47 soon!
This year's SABR National Convention will combine some familiar SABR traditions along with a number of new events. For the second year in a row and third time in four years, SABR will present "A Day at the Ballpark" before the New York Mets game on Friday, June 30 at Citi Field. Special thanks to the Mets staff for this great opportunity and for offering us a large block of tickets in the Big Apple Reserved section at an affordable price. A special ballpark session will be held at Citi Field on Friday afternoon, followed by the game that night between the Mets and the Phillies. More details on the guest speakers will be announced soon, but you can be sure we will have an All-Star lineup.
The Grand Hyatt New York, one of the city's most historic and luxurious hotels, is conveniently located in Midtown Manhattan just steps from Grand Central Terminal and within walking distance of many major attractions, including Times Square, the Empire State Building, and the New York Public Library.
Click on a link below for more information about SABR 47.
We hope you'll join us this summer in New York City! Visit SABR.org/convention to learn more.
For a multimedia look at every SABR convention since 1971, click here.
---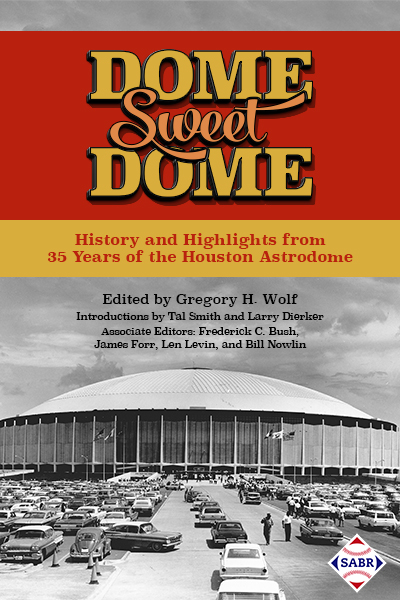 Add an innovative book to your collection with the newest publication from SABR Digital Library:
Dome Sweet Dome: History and Highlights from 35 Years of the Houston Astrodome
Edited by Gregory H. Wolf
Associate Editors: Frederick C. Bush, James Forr, Len Levin, Bill Nowlin
Introductions by Tal Smith and Larry Dierker
ISBN (e-book): 978-1-9438-1632-3
ISBN (paperback): 978-1-9438-1633-0
8.5″ x 11″, 299 pages
This book — a collaborative effort by members of the Society for American Baseball Research (SABR) — evokes memories of the Astrodome. Heralded as the "Eighth Wonder of the World" when it opened in 1965, the Astrodome was the world's first domed stadium.
Readers are introduced to the stadium's history through detailed summaries of 70 games played there and nine insightful feature essays about the ballpark. Some of the games might be considered great, like Nolan Ryan's record-breaking fifth no-hitter, or historic, like the first regular-season game in the 'Dome. Other contests are remembered for outstanding or milestone accomplishments, such as Jim Wynn becoming the first player to hit three home runs in the Astrodome, or fantastic finishes like the Astros' 22-inning victory in 1989. Stories from 35 years of Astrodome history feature Hall of Famers like Ryan, Bagwell, Craig Biggio, and Randy Johnson, as well as stars from Larry Dierker and Mike Cuellar to José Cruz and Mike Scott, and lesser remembered or forgotten players, such as George Bjorkman. No volume would be complete without the Astros' heartbreaking losses in postseason games in the 1980s and 1990s.
Feature essays contextualize the stadium's history, with pieces on the Astrodome's engineering, the major movers and shakers in the early stages of the stadium's creation (including Roy Hofheinz, George Kirksey, and Craig Cullinan), the Astrodome as a home to non-baseball events, and of course, an in-depth historical review of the Astrodome itself. Astrodome icons, pitcher Larry Dierker and longtime team executive Tal Smith, wrote introductions for the volume.
Contributors include: Mark Armour, John Bauer, Frederick C. "Rick" Bush, Alan Cohen, Rory Costello, Richard Cuicchi, Larry Dierker, Greg Erion, Dan Fields, T.S. Flynn, James Forr, Gordon J. Gattie, Paul Geisler, Chip Greene, Matt Henshon, Brent Heutmaker, Michael Huber, Chuck Johnson, Norm King, Justin Krueger, Bob LeMoine, Len Levin, Bill McCurdy, Bill Nowlin, Chad Osborne, Thomas Rathkamp, Alan Reifman, Richard Riis, Rick Schabowski, Mark S. Sternman, Jim Sweetman, Joseph Thompson, Robert C. Trumpbour, Steve West, Tal Smith, Mike Whiteman, Gregory H. Wolf, and Kenneth Womack.
SABR members, get this e-book for FREE!
Having trouble downloading our e-books? To view PDF files on your computer, click here to download the free Adobe Reader software. Having trouble downloading e-books to your Kindle, Nook, Sony Reader or iPad? Click here for additional help.
SABR members will get discounted rates for all Digital Library publications, including many for free. To find all past titles, visit SABR.org/ebooks.
---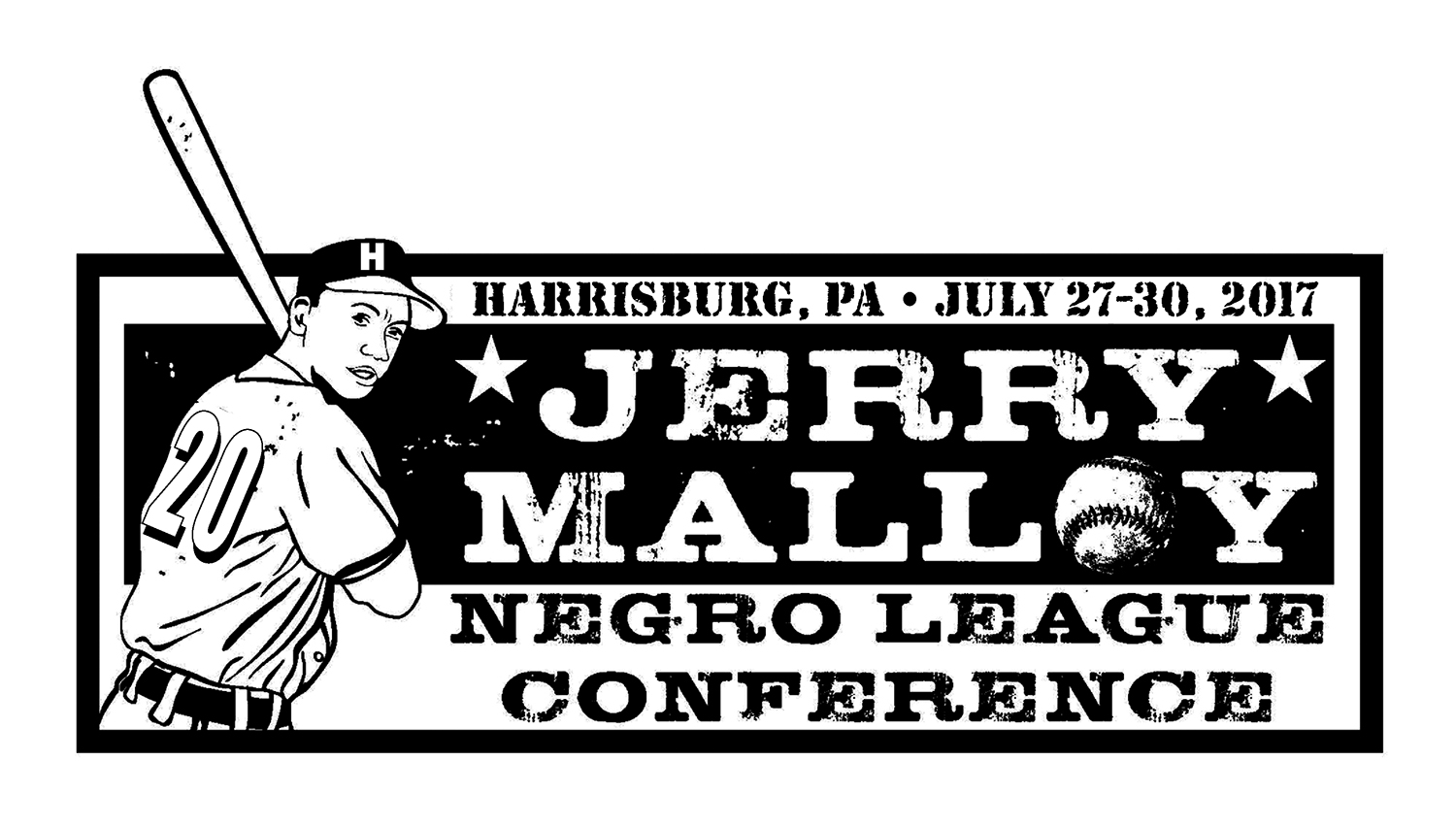 The 20th annual Jerry Malloy Negro League Conference, hosted by SABR's Negro Leagues Research Committee, will be returning to its roots on July 27-30, 2017, in Harrisburg, Pennsylvania, site of the first Negro League conference in 1998.
The Malloy Conference promotes activities to enhance scholarly, educational, and literary objectives. For the past 19 years, the event has been the only symposium dedicated exclusively to the examination and promotion of black baseball history. The conference is open to baseball and history fans of all ages. Each year, monies are targeted to donate books to schools or libraries; raise funds for the Negro Leagues Baseball Grave Marker Project; and award scholarships to high school seniors in a nationwide essay contest and a nationwide art contest.
Visit SABR.org/malloy to learn more about the 2017 Malloy Conference call for papers, essay contest and scholarships, art competition, and school library grants.
---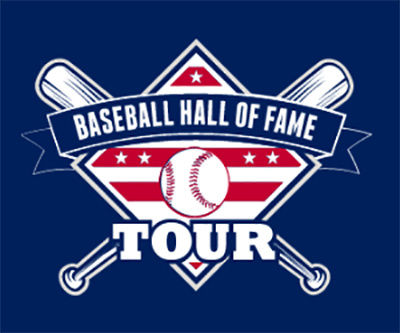 For two weeks in March 2017, fans in Scottsdale, Arizona during Spring Training will have the unique opportunity to expand their baseball experiences with a special visit to We Are Baseball — a cutting-edge collaboration of baseball and technology at Salt River Fields at Talking Stick. In delivering the game's past, present and future, We Are Baseball features virtual reality (VR), an original IMAX movie, and specially curated artifacts from The National Baseball Hall of Fame and Museum in Cooperstown, N.Y.
SABR members can take advantage of a special discount to the tour through our partnership with MLB Advanced Media. Use the code SABR17 for a $7 discount off a full-price adult ticket when you purchase online through HallofFameTour.com.
The We Are Baseball and the Hall of Fame Tour will be open daily at Salt River Fields at Talking Stick between March 11 and March 26, 2017.
Visit HallofFameTour.com to learn more about the exhibition.
---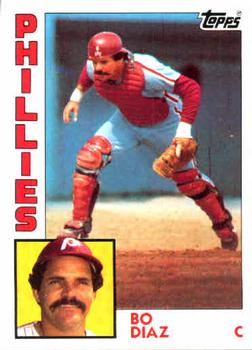 Five new biographies were posted this week as part of the SABR Baseball Biography Project, which brings us to a total of 4,017 published biographies. Here are the new bios published this week:
All new biographies can be found here: http://sabr.org/bioproj/recent
---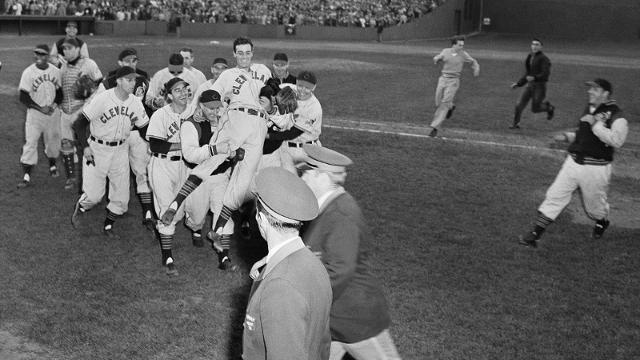 Five new game stories were posted this week as part of the SABR Games Project. Here are the new game stories:
New Games Project stories can be found at http://sabr.org/gamesproject/recent. Find all published Games Project articles at SABR.org/GamesProject.
If you have any questions about the Games Project, please contact Greg Erion. If you want to know if a game is available to write about, please contact Bruce Slutsky. After the article has been completed in accordance with our Authors' Guidelines, please submit it to Len Levin, who will initiate the editing process and get your story ready for toward publication.
---
Behind the Numbers: Baseball SABR Style on SiriusXM, a radio show hosted by SABR President Vince Gennaro is back for the Hot Stove League offseason, at a new time: 4:00-5:00 p.m. ET on Sundays, on MLB Network Radio.
There will be no new show this week due to the World Baseball Classic, but you can listen to archives of recent episodes on-demand on the SiriusXM Internet Radio App.
You can also watch video highlights of Behind the Numbers: Baseball SABR Style on SiriusXM on MLB.com. Click here to watch more video highlights of Baseball SABR Style from MLB.com.
Behind the Numbers: Baseball SABR Style on SiriusXM focuses on examining and interpreting the statistical analysis that plays a critical role in baseball today. It airs weekly throughout the year on MLB Network Radio, available to subscribers nationwide on XM channel 89, Sirius channel 209, and on the SiriusXM Internet Radio App.
---
We've heard your feedback: Some of you have said you look forward to "This Week in SABR" every Friday, but sometimes there are just too many compelling articles and announcements to read every week. We're not complaining — hey, keep up the great work! — but we know the feeling. So in an effort to make the length of this newsletter more manageable to read, we'll summarize some of the repeating/recurring announcements in a special "In Case You Missed It (ICYMI)" section of "This Week in SABR".
Here are some major headlines from recent weeks that we don't want you to miss:
All previous editions of This Week in SABR can be found here: http://sabr.org/content/this-week-in-sabr-archives.
For more information, click here.
---
We'd like to welcome all of our new SABR members who have joined this week. You can find all Members-Only resources at members.sabr.org and the Membership Handbook can be downloaded here.
Please give these new members a warm welcome and help them make the most of their membership by giving them the opportunity to get involved in their local chapter or a research committee.
You can find contact information for any SABR member in the online membership directory (SABR.org/directory).
| Name | Hometown | | | Name | Hometown |
| --- | --- | --- | --- | --- | --- |
| Joseph Boomhower | Lakewood, OH | | | Ray Nickson | Fresno, CA |
| Jason Cannon | Dallas, TX | | | Dan O'Leary | Seattle, WA |
| Bryce DeMolee | Warroad, MN | | | Joseph Palumbo | Burlington, VT |
| Ryan Gleichowski | Gainesville, FL | | | Steven Spector | Delray Beach, FL |
| Tyler Granholm | Charlottesville, VA | | | Tom Townsend | Arlington Heights, IL |
| Carl Ingrum | Houston, TX | | | Doug Tucker | Brooklyn, NY |
| Tim Murray | Valparaiso, IN | | | Jim Wolf | Tallahassee, FL |
| Indiana Neidell | Stockholm, SWE | | | | |
---
Here are the new SABR research committee updates this week:
Find all SABR research committee newsletters at SABR.org/research.
---
Here are the new regional chapter updates this week:
Visit SABR.org/chapters for more information on SABR regional chapters.
---
Here is a list of upcoming SABR events:
All SABR meetings and events are open to the public. Feel free to bring a baseball-loving friend … and make many new ones! Check out the SABR Events Calendar at SABR.org/events.
---
Here are some recent articles published by and about SABR members:
Read these articles and more at SABR.org/latest.
---
This Week in SABR is compiled by Jacob Pomrenke. If you would like us to include an upcoming event, article or any other information in "This Week in SABR," e-mail jpomrenke@sabr.org.
Have trouble reading this e-mail? Click here to view this week's newsletter on the web.
Are you receiving our e-mails? "This Week in SABR" goes out by e-mail to all members on Friday afternoons. If they're not showing up, try adding "sabr.notes@sabr.org" to your contact list to ensure they show up in your inbox (and not the spam folder.)
---
Originally published: March 10, 2017. Last Updated: April 3, 2020.
https://sabr.org/wp-content/uploads/2020/03/research-collection4_350x300.jpg
300
350
admin
/wp-content/uploads/2020/02/sabr_logo.png
admin
2017-03-10 13:00:00
2020-04-03 14:38:44
This Week in SABR: March 10, 2017