This Week in SABR: May 16, 2014

Welcome to "This Week in SABR!" Here's what we've been up to as of May 16, 2014:
---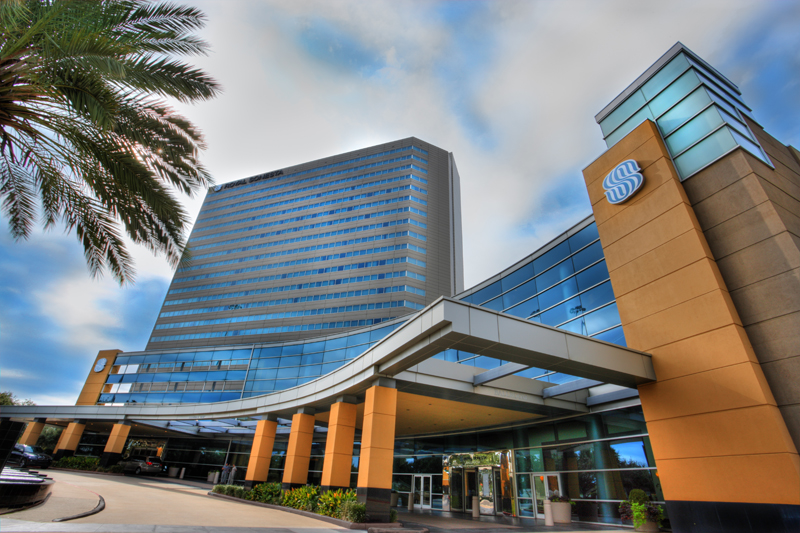 Are you planning to come to SABR 44 this summer in Houston? Our hotel room block at the Royal Sonesta is going fast, so book your room today.
Join us July 30-August 3, 2014, at the Royal Sonesta Houston for a full week of baseball fun at SABR 44. Click here to book your room at the Royal Sonesta online. The deadline to book your room at the special SABR group rate of $129/night (plus tax) is Monday, July 14, 2014, or until our block is full.
The Royal Sonesta is at 2222 W Loop S Fwy., Houston, TX 77027, in the heart of the Galleria, just minutes from downtown and Minute Maid Park. If you have any questions about your reservation, please call the hotel at (713) 627-7600.
Visit SABR.org/convention for more information on all the great panels, presentations and speakers we have in store for SABR 44 in Houston.
---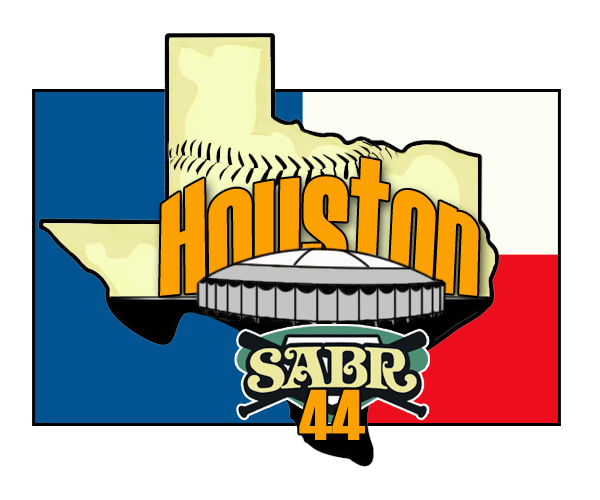 Just a reminder: There's only a couple weeks left to sign up for SABR 44 at the discounted all-inclusive rate!
Register today for the SABR 44 all-inclusive package which includes full registration to SABR 44, 1 ticket to the Astros vs. Blue Jays game (including access to our exclusive SABR 44 ballpark session at Minute Maid Park), and 1 ticket to the SABR 44 Awards Luncheon.
The SABR 44 all-inclusive rate expires on Friday, May 30, so sign up today! Click here for more information on SABR 44 registration rates, all-inclusive packages and optional sessions.
For the all-inclusive rate of $214 (with Mezzanine ticket) or $234 (with Field Box ticket), you will receive:
Full registration to SABR 44 in Houston (regular rate: $169 for SABR members or $219 for nonmembers)
1 ticket to the Awards Banquet ($50)
Choose: 1 Field Box ticket to the Astros vs. Blue Jays game on Saturday, August 2 ($45)
OR
1 Mezzanine Level ticket ($25)
CLICK HERE TO REGISTER FOR SABR 44!
Our block of Astros game tickets will also be unavailable after Friday, May 30; please keep in mind that you must register for the convention AND purchase a ticket to the Astros game (through our ticket block or on your own) in order to attend the exclusive ballpark session at Minute Maid Park on Saturday, August 2.
---
We've had a fantastic response for the SABR 44 Houston City History Tour, a combined bus/walking tour scheduled for 1-4 p.m. on Wednesday, July 30.
The tour, limited to 56 people, is now sold out. To be placed on a waiting list in case a spot opens up, please e-mail djayne@sabr.org.
This tour will leave from the Royal Sonesta and head to Minute Maid Park, where we'll walk around Downtown Houston and give tour-goers a taste of Bayou City history. Tour guide Mike Vance, a SABR member and Executive Director of Houston Arts and Media, is one of the top historians and storytellers in Houston. He will have dozens of stories to share along the walk.
Participants will see the site of an early capitol of the Republic of Texas, now a historic hotel where JFK stayed the day before he was assassinated. There will be stops to see stellar art deco architecture and gleaming modern skyscrapers mixed in with tales of dueling, Civil War murder and oil barons.
For more information on SABR 44, visit SABR.org/convention.
---

We've got a lot of exciting events in store for SABR 44 that you won't want to miss. Stay tuned for "This Week in SABR" next week as we announce more details about the full convention schedule in Houston.
Here's some of what we've got planned for SABR 44, July 30-August 3 at the Royal Sonesta in Houston:
All-Star lineup of guest speakers: Guest speakers at SABR 44 are expected to include: Reid Ryan, the Astros' President of Business Operations; Jeff Luhnow, General Manager for the Houston Astros; Tal Smith, former Astros President and former SABR Director; Jimmy Wynn, original Colt .45 and Astros legend; Larry Dierker, longtime Astros player, broadcaster and manager; Bill Brown, Astros TV broadcaster; Pam Gardner, former Astros President of Business Operations; Dr. Bobby Brown, former American League President; Buck Martinez, former player and current Toronto Blue Jays broadcaster; Bob Watson, former player and general manager for the Astros; Bill Virdon, former player and manager for the Astros; Eddie Robinson, longtime player, general manager and baseball executive; Bob Aspromonte, original Colt .45 and former Brooklyn Dodger; Mickey Herskowitz, noted baseball author and sportswriter; Marie "Red" Mahoney, alumnus of All-American Girls Professional Baseball League; Jim Gilligan, Lamar University baseball coach with more than 1,000 career wins; and many more!
Exclusive ballpark session at Minute Maid Park: A special treat is in store for SABR 44 attendees this summer. On Saturday, August 2, SABR convention attendees will have the opportunity to visit Minute Maid Park for an exclusive ballpark session with Houston Astros executives and players. Before the Astros' 6:05 p.m. game against the Toronto Blue Jays, two SABR 44 panel discussions will take place inside the ballpark's Champions Pavilion, just above center field on the Mezzanine Level at Minute Maid Park. Guest speakers and more details will be announced soon. Please note: You must be registered for the convention AND purchase an Astros game ticket in order to attend the ballpark session at Minute Maid Park.
Complimentary Houston baseball book: All SABR 44 convention attendees will also receive complimentary copies of Houston Baseball: The Early Years 1861-1961, edited by Mike Vance and produced by SABR's Larry Dierker Chapter; and The National Pastime, our annual convention journal focusing on baseball in the Houston area.
Sugar Land Skeeters game: We'll visit brand-new Constellation Park, home of the Atlantic League's Sugar Land Skeeters, about 20 miles southwest of downtown Houston for a game between the Skeeters and the Bridgeport Bluefish. Before the game, former Houston Astros president and SABR member Tal Smith will welcome SABR 44 attendees before the game, and an optional all-you-can-eat buffet will be served. And hey, you might even get to see former NBA All-Star Tracy McGrady pitch for the Skeeters, too.
Historical Ballparks Site Tour:

Our tour will include stops at the sites of the three minor league and two former major league ballparks that hosted professional baseball in Houston from the 1870s until 1999. There will also be drive-bys of a few semi-pro baseball locations where former major leaguers stayed in the game after their days in the majors had ended. The tour culminates with a visit to the Astrodome, the most architecturally significant stadium in America.

Houston City History Walking Tour: Get a taste of Bayou City history. Tour guide Mike Vance, a SABR member and Executive Director of Houston Arts and Media, is one of the top historians and storytellers in Houston. He will have dozens of stories to share along the walk. Participants will see the site of an early capitol of the Republic of Texas, now a historic hotel where JFK stayed the day before he was assassinated. There will be stops to see stellar art deco architecture and gleaming modern skyscrapers mixed in with tales of dueling, Civil War murder and oil barons. Please note: The tour, limited to 56 people, is now sold out. To be placed on a waiting list in case a spot opens up, please e-mail djayne@sabr.org.
Research presentations, committee meetings, and the SABR Trivia Contest: No SABR Convention is complete without a full slate of groundbreaking baseball research and a chance to talk baseball all week with the most passionate international community of fans around.
Sign up for SABR 44 today! You can register online for SABR 44 at SABR.org/convention or by phone at (602) 343-6450. Contact Deb Jayne at djayne@sabr.org if you have any questions.
And don't forget to donate! Did you know that anyone who donates $100 or more to SABR gets admitted to a special Donors Breakfast at the annual convention? Membership dues allow SABR to survive; it is donations from people like you that help us thrive. (A donation of $200 or more entitles the donor to one additional ticket.)
We look forward to seeing you in Houston this summer!
---
Editor's note: The Diamond Report is a series of updates, written by SABR President Vince Gennaro and Executive Director Marc Appleman, to keep SABR members better informed about the Society's direction and progress. The Diamond Report archives are collected at SABR.org/diamondreport. Here is the Diamond Report for May 2014 by Executive Director Marc Appleman: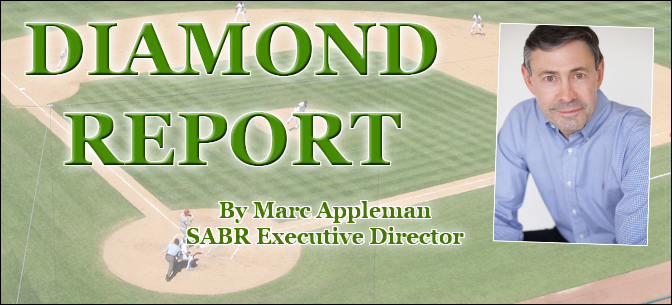 I am pleased to report that the SABR youth initiative — which began a couple of years ago — has made considerable progress and is showing exciting results.
SABR continues to attract younger members to the organization. Since January 2012, approximately 25 percent of our new members have been under-30 memberships.
The awareness of SABR among younger members — through SABR.org, the SABR Analytics Conference, programs at high schools and colleges, and new external relationships — has grown considerably.
At the 2014 SABR Analytics Conference, 20 schools sent teams and 93 of the 440 attendees were students who competed in the Diamond Dollars Case Competition. Another 50 attendees were students or attendees under the age of 30.
Many SABR chapters are reporting that they have more young members, that the young members are getting more involved, and that some of them are holding officer positions.
SABR has instituted an affiliate SABR club membership program for college classes and clubs, high school classes and clubs, and elementary and middle school classes and clubs. These are electronic memberships which enable students and professors to take advantage of SABR's research opportunities, publications and the special content on SABR.org.
Thanks to SABR Director Leslie Heaphy, SABR has successfully reached out to college educators to get involved and to get their classes involved with SABR. The letter to educators states: "SABR can give you a variety of chances to get your work and your students work published through its website and e-book program. There are a number of conferences which could be of interest and membership provides discounted rates. There are opportunities to submit proposals for presentations and a competition for students for scholarships and more. SABR publishes peer-reviewed journals, provides access to other researchers and to resources such as The Sporting News archives and SABR's own lending library. Local chapter meetings all over the country can give students a good beginning chance to present their work and to get connected with other baseball researchers and statisticians."
For the past two years, the Yoseloff Scholarship has enabled students to attend the National Convention and the SABR Analytics Conference. The scholarship winners are selected based on their essays, which are judged by a SABR committee.
At each of the last three National Conventions, the Under-30 mixer has been a very successful way for younger members to meet.
As part of our youth initiative, SABR Director Emily Hawks is spearheading an effort whereby we have reached out to younger members to write biographies of players from the 1980s and 1990s as part of the SABR BioProject. The message was that this was a great opportunity to do research, write and get published while working with SABR editors and mentors. High school or college students can also use the BioProject as an opportunity to write a research paper on a player and use their SABR bio as a published clip.
SABR has been working with Sports Illustrated for Kids — a 12-year-old SABR blogger, Max Mannis, attended SABR 43 in Philadelphia and the past two SABR Analytics Conferences and has written blog posts about the conferences for SIkids.com.
SABR continues to attract top interns to the SABR office throughout the school year and the summer. This past semester, we instituted an internship program in New York through NYU and a number of high schools.
A SABR club was formed at a New York City high school this year and I recently had the opportunity to talk to the students during one of their math classes. This group of students recently held a draft for a new SABR Fantasy Game which was developed by two college students. The students playing the game are planning to compare the results of the SABR Fantasy Game — which features different and more sophisticated statistics — with traditional fantasy games.
We are still in the early stages of this important initiative and look to forward to building upon what has been a very good start.
— Marc Appleman

---

SABR's Negro Leagues Research Committee is pleased to award $2,500 scholarships to two high school seniors in its sixth annual national essay contest and two $1,000 grants to school libraries in 2014.
Tiffany Bowman, a senior at Troy High School in California, and Abraham Griesbauer, a home-schooled senior from Troy, Missouri, were selected as the 2014 essay contest winners.
Bowman plans to attend California State University at Fullerton in the fall and will be a member of the University and Business Honors Program. She plans to major in Business Administration with a concentration in Entertainment and Tourism Management. In high school, she belonged to the Future Business Leaders of America club for three years and won numerous awards through this group. She also belonged to her school's Environmental Club, took part in peer tutoring, and volunteered at the local library and senior center in her community.
Griesbauer was a National Merit Finalist and will be attending the University of Dallas to study either Chemistry or Physics. He has played baseball since he was 10 years old and got to visit the Negro Leagues Museum in Kansas City with his American Legion team. He plans to continue playing baseball at the University of Dallas. He also works as an umpire and enjoys playing the piano at the virtuoso level and teaches piano lessons, as well. In his community, he volunteers at a soup kitchen and food pantry.
The contest was open to high school seniors and carrying a minimum GPA of 2.5 at the end of their junior year. Students had to write a 1,000-word essay answering one of the following questions: "Who is Rube Foster and why is he significant to Negro League History?" or "Explain who Sam Lacy is and his significance to Black Baseball History."
East Point Elementary School of El Paso, Texas, and the J. Garfield Jackson Academy of East Orange, New Jersey, were selected to receive $1,000 grants. School libraries from across the country were invited to submit grant proposals centering on educating students about black baseball and American history.
Our Library Grant judges were Tim Bottorff, Head Librarian-Universal Orlando Foundation Library, Rosen College of Hospitality Management-University of Central Florida; Mark Moore, Senior Subject Librarian-Cleveland Public Library; and Stephen Cullis, Media Specialist, Randolph high School, Randolph, New Jersey; with a special thank you to Erik Rostamian, National Accounts Manager for Follett Library Resources, for helping the winning libraries to purchase books at a discount.
The awards will be presented at the Jerry Malloy Negro League Conference on August 14-16, 2014, in Detroit, Michigan. More than 100 candidates from 35 states and countries applied to the essay contest this year. The selection committee was comprised of educators Tom Garrett, Stephanie Liscio, Mel May and Josh Salvner.
---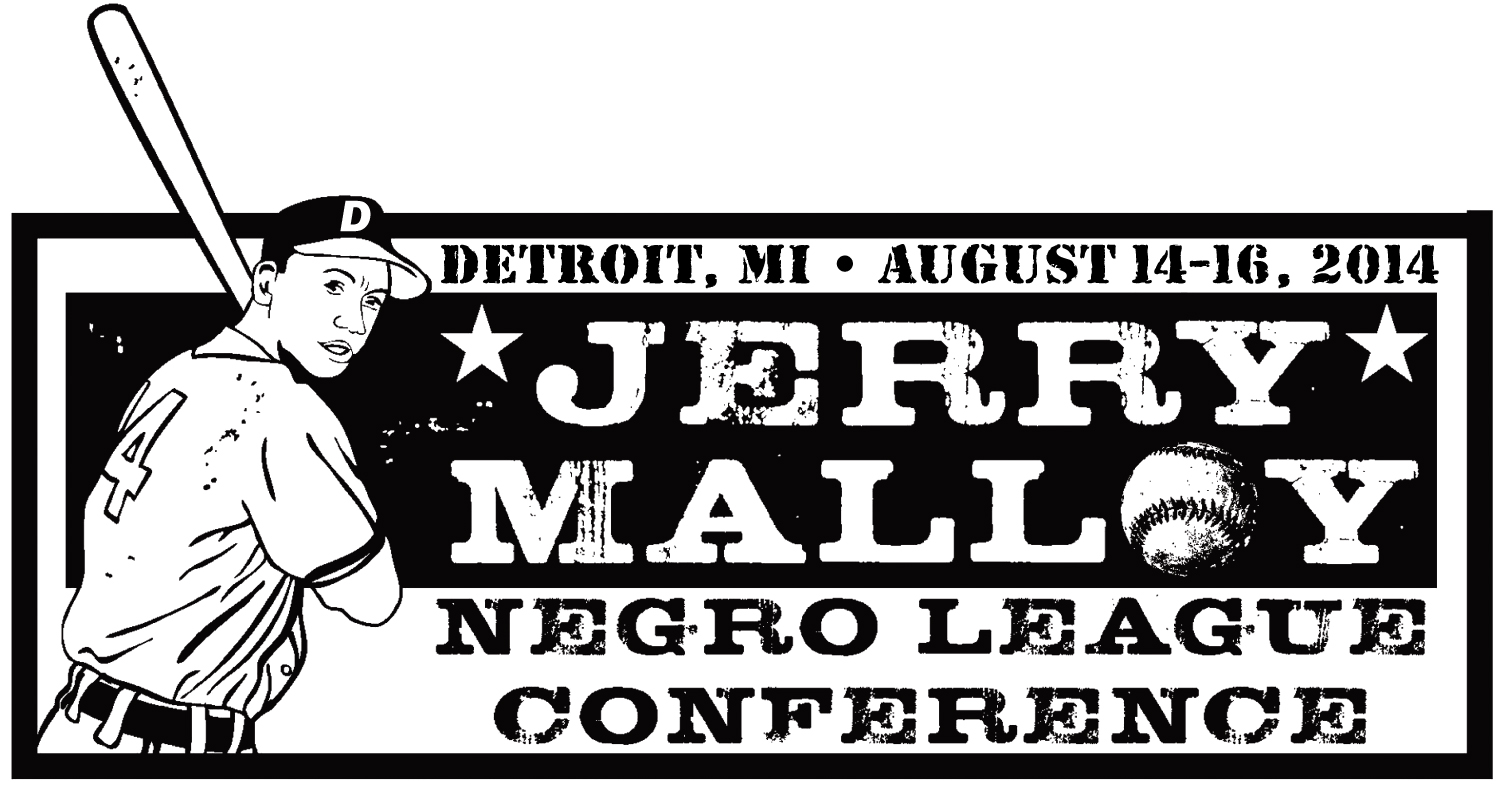 The early registration rate for the 17th annual Jerry Malloy Negro League Conference has been extended to Sunday, May 18.
The 2014 Jerry Malloy Negro League Conference will be held August 14-16, 2014, at the Marriott Courtyard Downtown (333 E. Jefferson Avenue) in Detroit, Michigan. The conference is open to all baseball, history and sports fans of all ages.
Special guests at the conference are expected to include the family of Baseball Hall of Famer Norman "Turkey" Stearnes, a Nashville native and the only Tennessee-born player elected to the Hall. Also expected at the conference will be Robert Paige, eldest son and spokesperson for the family of Leroy "Satchel" Paige.
The 17th annual Jerry Malloy Negro League Conference will celebrate this rich baseball history. In addition to two days of research presentations and player/author panels, attendees will also enjoy special presentations about local parks as well as a Tigers game against the Seattle Mariners.
To learn more, visit SABR.org/malloy.
---
SABR members, voting is now closed for the 2014 SABR Board of Directors election. Thank you all for participating.
The results will be tabulated and confirmed by the Tellers Committee next week at our office in Phoenix and then announced in "This Week in SABR" on Friday, May 23.
This year's election included five ballot items: the election of the SABR Vice President, Treasurer, one Director's position, and two By-Laws amendment changes. You can read the proposed By-Laws changes, candidate biographies, along with full descriptions of the positions and responses the candidates made to a series of questions, in the 2014 SABR Election Guide below:
---
From SABR member John Thorn at Our Game on May 12:
On Saturday, May 10, at Frederick Douglass Memorial Park on Staten Island, Sol White's gravesite, unmarked since his death in 1955, received a new headstone. The effort was funded by SABR's Negro Leagues Baseball Grave Marker Project, led by Dr. Jeremy Krock since 2003, when it place a monument above the final resting place of the great Jimmie Crutchfield. To date, this noble effort has produced thirty markers, including one other member of the Baseball Hall of Fame, Frank Grant. Today it can be said that no member of the Baseball Hall of Fame lies in an unmarked grave.

In a ceremony that ran for two hours or so, Sol's place in baseball history was noted by several speakers and celebrated with song, instrumental accompaniment, and a drum corps from St. Philips Baptist Church. Patricia Willis, CEO of Friends of Frederick Douglass, presided over the ceremony; state and city government officials offered their remarks and support.

I attended on behalf of Major League Baseball and Commissioner Selig, for whom history matters. Below is my brief declamation, followed by a biography prepared by Peter Mancuso and Ralph Carhart of the Society for American Baseball Research, and recited by the latter.
Read the full report here: http://ourgame.mlblogs.com/2014/05/12/baseball-remembers-sol-white/
Related links:
---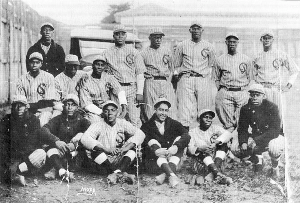 We're pleased to pass along this update from SABR member Gary Ashwill at Seamheads.com on May 12:
Possibly for the first time anywhere, and certainly for the first time in recent history, the Seamheads Negro Leagues Database is presenting (nearly) complete statistics for both the 1923/24 Cuban League season as well as the 1924 Gran Premio that followed it.

The 1923/24 Santa Clara club is the most legendary team in Cuban history, the island's equivalent of the 1927 Yankees. Tinti Molina had taken the 1922/23 Santa Clara team, which might have been best in the league but had walked out after a mid-season dispute over a disallowed win, and added Dobie Moore, Reuben Curry, and Heavy Johnson of the NNL champion Kansas City Monarchs. The '23/'24 Leopardos featured its own Murderers' Row consisting of Moore, Oscar Charleston, Alejandro Oms, and Oliver Marcell, along with guest appearances by Johnson (for the first part of the season) and Esteban Montalvo (the team's fourth outfielder). Their pitching was solid, led by the Negro league trio of Curry, Dave Brown, and Bill Holland, along with Pedro Dibut (who would appear for the Cincinnati Reds in 1924). By mid-January the Leopardos were 36-11 and 11½ games ahead of second-place Habana, and the league called it quits.

The last-place Marianao Elefantes disbanded and the team's players were redistributed among the other three teams, and started a new competition, the Grand Winter Championship (Gran Premio Invernal), to be played in a split-season format, with the winners of the two halves facing off in a championship series at the end. Santa Clara won the first half. Not until the second half of this second season did the Leopardos falter, with Almendares taking the second-half title of the Gran Premio. By this time, however, it was March, and all three teams were starting to lose players to spring training in the U.S.—so the playoff between Almendares and Santa Clara was cancelled. When the won/lost records for the two halves of the Gran Premio were added up, Santa Clara came out on top again—barely.

Also, with the help of historian Todd Peterson, we've added a number of new games and teams for the years 1903 to 1913.

On Deck: In coming weeks we'll be adding the 1935 and 1936 Negro National League, the East-West All-Star Games, the Mexican League, the 1926 Eastern Colored League, and more Cuban League seasons.
To view the award-winning Seamheads Negro Leagues Database, visit http://www.seamheads.com/NegroLgs/index.php
Related links:
---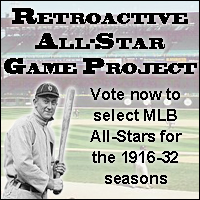 Editor's note: This game summary is from the Retroactive All-Star Game Project. Voting was conducted to select retroactive MLB All-Star teams from the 1932 season and the games were simulated using Out of the Park 14.
Hometown heroes Al Simmons, Lefty Grove and Mickey Cochrane of the Philadelphia Athletics carried the 1932 American League stars to an easy 6-2 victory over the Nationals at Philadelphia's Shibe Park yesterday.
Grove surrendered only two hits in three innings of work; Cochrane reached base in all three plate appearances and scored twice; and Simmons blasted a three-run homer to right that cleared 20th street and ended up on the rooftop of a building overlooking the right field wall.
But that was nothing compared to the gargantuan shot hit by NL backstop Shanty Hogan, who sent one past the flagpole in center field and completely out of the yard, almost 500 feet from home plate.
The series now leans in the AL's favor at 9-7 and is heading to Chicago's Comiskey Park in 1933.
Other highlights and outstanding players from this year's game include:
Charlie Gehringer going 2 for 3 with a triple, a run and an RBI.
Joe Cronin reaching base four times, doubling and driving in and scoring a run.
Shanty Hogan and Pinky Whitney homering and driving in both of the NL's runs.
Babe Ruth reaching base three times and scoring a run.
Lefty Grove and Red Ruffing combining for five shutout innings.
Huck Betts tossing three shutout innings for the NL in relief.
You can find a full account of the game, box score, game log and stats at Seamheads.com.
Learn more about the Retroactive All-Star Game Project by clicking here.
— Mike Lynch
---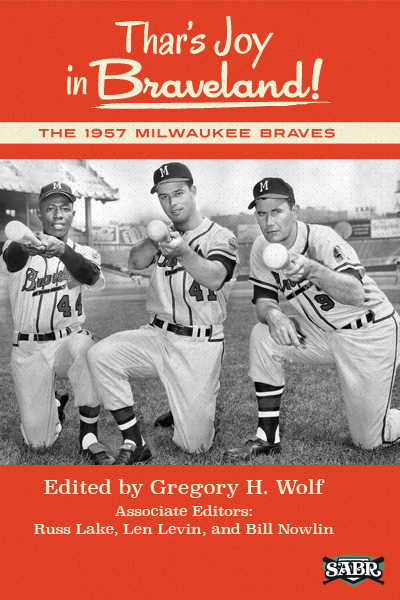 Add a championship baseball book to your collection with the newest title in the SABR Digital Library:
Thar's Joy in Braveland! The 1957 Milwaukee Braves
Edited by Gregory H. Wolf
Associate Editors: Russ Lake, Len Levin, and Bill Nowlin
$19.95 paperback, $9.99 ebook
ISBN (paperback): 978-1-933599-71-7
ISBN (e-book) 978-1-933599-72-4
"You talk about destiny, well, you can't rule that out. We were hard-nosed and that showed up in 1957." — Braves catcher Del Crandall
Few teams in baseball history have captured the hearts of their fans like the Milwaukee Braves of the 19505. During the Braves' 13-year tenure in Milwaukee (1953-1965), they had a winning record every season, won two consecutive NL pennants (1957 and 1958), lost two more in the final week of the season (1956 and 1959), and set big-league attendance records along the way.
This book celebrates the Milwaukee Braves' historic 1957 World Series championship season. Led by the bats of National League Most Valuable Player Henry Aaron and slugging third baseman Eddie Mathews and the "Big Three" pitching trio (Cy Young Award winner Warren Spahn, Lew Burdette, and Bob Buhl) the Braves won 95 games. The team enjoyed standout seasons by shortstop Johnny Logan, outfielder Wes Covington, and catcher Del Crandall And GM John Quinn pulled off the biggest trade of the summer, acquiring All-Star second baseman Red Schoendienst from the New York Giants. The Braves cemented their place in history by defeating the New York Yankees in the World Series. In one of the greatest performances in the history of the fall classic, crafty Lew Burdette tossed his second consecutive shutout (and third complete game) to defeat the Bronx Bombers in Game Seven, in Yankee Stadium.
A collaborative effort of 32 members of the Society for American Baseball Research (SABR), Thar's Joy in Braveland! The 1957 Milwaukee Braves portrays that memorable team with life stories of all of the roster players, the manager and coaching staff, the owner, the general manager, and sportswriters and radio announcers. Summaries of the regular season and World Series re-create the magic of that unforgettable season.
SABR members, get this e-book for FREE!
To view all books in the SABR Digital Library, visit SABR.org/ebooks.
Having trouble downloading our e-books? To view PDF files on your computer, click here to download the free Adobe Reader software. Having trouble downloading e-books to your Kindle, Nook, Sony Reader or iPad? Click here for additional help.
---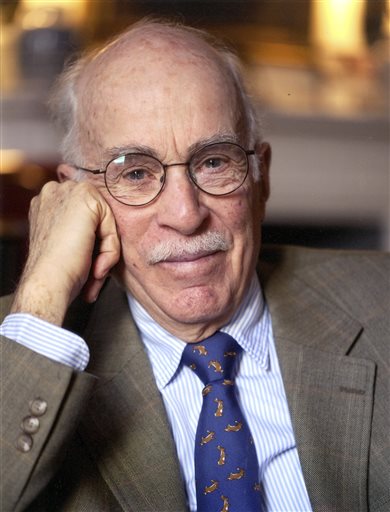 Ten new biographies were posted as part of the SABR Baseball Biography Project, which brings us to a total of 2,817 published biographies. Here are the new bios:
All new biographies can be found here: /bioproj/recent
You can find the SABR BioProject at SABR.org/BioProject.
1964 St. Louis Cardinals bios now online: By 1964, the storied St. Louis Cardinals had gone 17 years without so much as a pennant. Things began to turn around in 1953, when August A. Busch Jr. bought the team and famously asked where all the black players were. Under the leadership of men like Bing Devine and Johnny Keane, the Cardinals began signing talented players regardless of color, and slowly their star started to rise again. Drama and Pride in the Gateway City: The 1964 St. Louis Cardinals, edited by John Harry Stahl and Bill Nowlin and published as part of SABR's "Memorable Teams" series with the University of Nebraska Press, commemorates the team that Devine built, the 1964 team that prevailed in one of the tightest three-way pennant races of all time and then went on to win the World Series, beating the New York Yankees in the full seven games. All the players, executives, coaches, and broadcasters from that special Redbirds team come alive in these pages — from Bob Gibson to Curt Flood, from Lou Brock to Ernie Broglio, from Harry Caray to Bob Uecker — along with the dramatic events that made the 1964 Cardinals such a memorable club in a memorable year. The SABR BioProject biographies that appeared in that book can now be read online at: /category/completed-book-projects/1964-st-louis-cardinals.
Bios on more than just ballplayers: The ambitious goal of the SABR Baseball Biography Project is to publish a full-life biography of every major league player in history. But SABR members write about a lot more than just ballplayers. In addition, we have pages for Ballparks, Broadcasters, Executives, Games, Managers, Scouts, Spouses, Umpires and a lot more on the BioProject website. You can browse all of these categories at /bioproj/browse. So if you've ever thought, "Hey, that person (or ballpark) should get the full BioProject treatment" — write the story and we'll publish it!
Get involved! If you'd like to help contribute to the SABR BioProject, visit our BioProject Resources page or read the FAQs section to get started. We're also looking to expand the BioProject to include all "encyclopedic" articles on baseball-related subjects from past SABR publications or committee newsletters. If you come across an article you think should be included in the SABR "baseball repository" at the BioProject, send a copy or link to markarmour04@gmail.com or jpomrenke@sabr.org.
---
With generous funding from The Anthony A. Yoseloff Foundation, Inc., SABR will award up to four scholarships to high school or college students to attend SABR 44 on July 30-August 3, 2014, in Houston, Texas. This scholarship will pay for registration, transportation and lodging up to a total value of $1,250.
The objective of this scholarship fund is to encourage high school and college-level student engagement with baseball research and to engender an active interest in baseball and SABR. The Yoseloff scholarship is to assist young researchers who want to attend SABR's annual convention and to introduce them to fellow SABR members. Through this fund, SABR hopes to inspire future baseball research, expose students to high-quality research and build the research capability of interested students.
Students must be currently enrolled in a high school, college undergraduate or graduate program, and be between 18 and 29 years of age at the time of the conference. All applications must be postmarked or e-mailed to Jeff Schatzki at jschatzki@sabr.org no later than June 6, 2014.
For more information on the SABR 44 Yoseloff Scholarships, along with eligibility requirements, click here.
---
On Opening Day 2014, SABR Vice President Bill Nowlin launched BostonBall.com. Created with the assistance of Dave Taylor and Bill Babcock, the site focuses on Boston Red Sox history back to 1901, with a current blog that chronicles some of the history being made today.
There are biographies of every player in Red Sox history, including more than 400 longform biographies from the SABR BioProject. There is a "day by day in Red Sox history" feature that would run to over 600 pages were it printed out as a book (it once was a book, back in 2006, but the database has been updated ever since.) The site also contains brief write-ups of each season in Red Sox history.
SABR members each follow their own passions; some create home run logs, and others meticulously research scouts data or minor-league teams affiliations. Nowlin has pulled together more than 25 books, devoted to the Red Sox or to Red Sox players, and BostonBall.com offers a place to present the data from those which have gone out of print, as well as current ongoing research.
There may be other team sites with this much historical data, but the BostonBall.com goal is to become the single most comprehensive team history site of them all. There are hundreds of items still in the process of being added. Suggestions for material to deepen coverage are very welcome.
Check out the site at www.bostonball.com.
---
Students, the deadline to submit research papers for the Jack Kavanagh Memorial Youth Baseball Research Award is June 1, 2014.
The Kavanagh Award may be presented each year for either a research presentation given at the SABR National Convention (papers must accompany any oral presentation), or for a research paper that is submitted to the awards committee no later than June 1 by a researcher in grades 6-8 (middle school category), grades 9-12 (high school category), or undergraduates 22 and under (college category.)
The winner will receive a plaque honoring their achievement and the following:
College ($200 prize and one-year membership)
High School ($200 prize and one-year membership)
Middle School ($100 prize and two-year membership)
Additionally, the winning entry shall be published on the SABR website and may be published in either The National Pastime or the Baseball Research Journal. All finalists (3) shall receive one-year SABR memberships.
The Jack Kavanagh Memorial Youth Baseball Research Award was established in 1999 in recognition of Kavanagh's writing and research achievements and his contributions to SABR. The Award was presented for the first time at the 2000 SABR National Convention in West Palm Beach, Florida.
For details on submission guidelines and eligibility requirements, click here. For questions, please contact Leslie Heaphy at Lheaphy@kent.edu.
---
We've heard your feedback: Some of you have said you look forward to "This Week in SABR" every Friday, but sometimes there are just too many compelling articles and announcements to read every week. We're not complaining — hey, keep up the great work! — but we know the feeling. So in an effort to make the length of this newsletter more manageable to read, we'll summarize some of the repeating/recurring announcements in a special "In Case You Missed It (ICYMI)" section of "This Week in SABR".
Here are some major headlines from recent weeks that we don't want you to miss:
All previous editions of This Week in SABR can be found here: /content/this-week-in-sabr-archives.
---
We'd like to welcome all of our new SABR members who have joined this week. You can find all Members-Only resources at members.sabr.org and the New Member Handbook can be downloaded here.
Please give these new members a warm welcome and help them make the most of their membership by giving them the opportunity to get involved in their local chapter or a research committee.
| Name | Hometown | | | Name | Hometown |
| --- | --- | --- | --- | --- | --- |
| Christopher Alvarez | Bethlehem, PA | | | Alan Maimon | Hopewell, NJ |
| Devin Bachelder | Franklin, VT | | | Davan Mani | Sandy Springs, GA |
| Jim Berardinucci | Sewell, NJ | | | Pellom McDaniels III | Decatur, GA |
| Lloyd Brown | Atlanta, GA | | | Mark McDonald | Midland, TX |
| Joe Cavallo | Pickering, ON | | | Stephen Politowicz | Woodland Hills, CA |
| Dennis Cipollo | Columbus, OH | | | David Reamer | Anchorage, AK |
| Joseph Cox | Rockfield, KY | | | Bob Sampson | Bloomington, IL |
| Don Dougherty | Glendale, CA | | | Jennifer Segar | Charlottesville, VA |
| Ed Frank | Sierra Madre, CA | | | Stephen Sharro | Gettysburg, PA |
| Dave Garred | Seattle, WA | | | Mike Skeen | Kitchener, ON |
| Ben Girard | St. Louis, MO | | | Edward Vowell | Loyall, KY |
| Robert Kokoska | Cary, NC | | | Brian Williams | Mendota Heights, MN |
| Brendan Lee | Woodside, NY | | | | |
---
There were no new SABR research committee newsletters published this week.
Find all SABR research committee newsletters at SABR.org/research.
---
There were no new chapter meeting recaps published this week.
Visit SABR.org/chapters for more information on SABR regional chapters.
---
Here is a list of upcoming SABR events:
All SABR meetings and events are open to the public. Feel free to bring a baseball-loving friend … and make many new ones! Check out the SABR Events Calendar at SABR.org/events.
---
Here are some recent articles published by and about SABR members:
Read these articles and more at SABR.org/latest.
---
This Week in SABR is compiled by Jacob Pomrenke. If you would like us to include an upcoming event, article or any other information in "This Week in SABR," e-mail jpomrenke@sabr.org.
Are you receiving our e-mails? "This Week in SABR" goes out by e-mail to all members on Friday afternoons. If they're not showing up, try adding "sabr.notes@sabr.org" to your contact list to ensure they show up in your inbox (and not the spam folder.)
---
Originally published: May 16, 2014. Last Updated: April 3, 2020.
https://h2j7w4j4.stackpathcdn.com/wp-content/uploads/2020/03/research-collection4_350x300.jpg
300
350
jpomrenke
/wp-content/uploads/2020/02/sabr_logo.png
jpomrenke
2014-05-16 15:00:00
2020-04-03 14:39:36
This Week in SABR: May 16, 2014