This Week in SABR: May 27, 2016

Welcome to "This Week in SABR!" Click here to view this week's newsletter on the web. Please note: The SABR office will be closed on Monday, May 30 for the Memorial Day holiday. Here's what we've been up to as of May 27, 2016:
---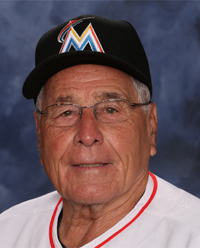 We're excited to announce the 2003 Marlins Championship Panel at the SABR 46 convention this summer in Miami, Florida.
SABR 46 will be held July 27-31, 2016, at the Hyatt Regency Miami. Discounted early registration rates are available for a limited time at SABR.org/convention. All baseball fans are welcome to attend.
The 2003 Marlins Championship Panel, scheduled for 10:30-11:30 a.m. on Thursday, July 28, will look back at a surprising contender that fired its manager in midseason, surged to 91 wins and the National League wild card, then captured memorable postseason series over the San Francisco Giants and Chicago Cubs before upsetting the New York Yankees in six games in the World Series. The panelists are expected to include:
Jack McKeon: Jack spent parts of 16 seasons as a major-league manager, leading the Marlins to the 2003 World Series championship after taking over in midseason. He was named National League Manager of the Year twice, in 1999 with the Cincinnati Reds and 2003 with the Marlins. He earned the nickname "Trader Jack" during his tenure as San Diego Padres general manager from 1981 to 1988. In 2011, he served as the Marlins' interim manager at 80 years old, making him the second-oldest manager in big-league history behind Connie Mack. He has spent more than six decades in the game, beginning as a catcher in the Pittsburgh Pirates organization in 1949. He is the only manager to win 1,000 games in both the major leagues and minor leagues.
Moderator: Dave Van Horne: Dave is in his 50th season broadcasting professional baseball games and he was the 2011 recipient of the Baseball Hall of Fame's Ford C. Frick Award, honoring excellence in baseball broadcasting. He spent 32 seasons with the Montreal Expos from 1969 to 2000 before moving to South Florida and joining the Marlins as their lead radio play-by-play announcer in 2001. He has called many memorable moments in baseball history, including the Marlins' 2003 World Series championship, Dennis Martinez's perfect game in 1991, and the 3,000th hits by Willie Mays and Tony Gwynn. He was inducted into the Canadian Baseball Hall of Fame in 2014.
More speakers TBA
Please note: All speakers are subject to change depending on availability.
More details and the complete schedule will be announced soon. Find more information on SABR 46 at SABR.org/convention.
---

We hope you'll join us for what promises to be a spectacular SABR 46 convention, July 27-31, 2016, at the Hyatt Regency Miami in downtown Miami, Florida.
Registration: Click here for complete information on SABR 46 registration rates, all-inclusive packages, and optional sessions. Or click here to register for SABR 46! More details on guest speakers, panelists, and presenters will be announced soon. We're again offering a special all-inclusive rate for the annual SABR convention. SABR members can pay $269 for an all-inclusive package that includes full registration to SABR 46, a premium Home Plate Box ticket to the Miami Marlins game on Friday, July 29 (includes special pregame ballpark session/tour and roundtrip bus transportation), and one ticket to the Awards Luncheon — the package is a savings of $40 off the regular rate. Non-members can pay $299 for the all-inclusive rate. The deadline to register at the all-inclusive rate is Monday, June 13, 2016.
Hotel: Don't forget to book your hotel room at the Hyatt Regency Miami; our room block usually goes quickly. Click here to book your room online. The deadline to book your room at the SABR group rate of $129/night (plus tax) is Monday, June 13, 2016. If you have any questions about your reservation, please call the hotel at (305) 358-1234.
Pregame ballpark session/tour: SABR 46 attendees will have a special opportunity to visit Marlins Park for an exclusive pregame ballpark session with Miami Marlins executives and players. Before the Marlins 7:10 p.m. game against the St. Louis Cardinals on Friday, July 29, a special SABR 46 ballpark session with guests Barry Bonds, Don Mattingly, Andre Dawson, and Eduardo Perez will take place at Marlins Park followed by a ballpark tour for convention attendees. Purchase of SABR 46 conference registration AND a game ticket will be required to attend this special session. A SABR 46 Marlins game ticket also includes roundtrip bus transportation. Click here to learn more.
Pre-order your SABR logo shirts, caps, or souvenir baseballs: Avoid the rush at registration, and pre-order your SABR logo polo shirt, T-shirt, baseball caps, or souvenir crystal baseball online when you register for SABR 46

. Please indicate shirt size (adult S to XXXL) when you register. Caps are one-size-fit-most. Your items will be available to be picked up when you arrive at the SABR convention.

The souvenir baseballs are crystal paperweights measuring about 3 inches around, with an embossed SABR logo in the center.

Deadline to pre-order: Monday, June 13, 2016.
Featured speakers: The SABR 46 convention will include top featured speakers from around the baseball world — front office executives, players, managers, scouts, writers and analysts — including former MLB All-Stars Barry Bonds and Don Mattingly, Hall of Fame outfielder Andre Dawson, Miami Marlins President of Baseball Operations Michael Hill, World Series-winning manager Ozzie Guillen, Emmy Award-winning broadcaster Ernesto Jerez, ESPN "Baseball Tonight" analyst Eduardo Perez, ESPN Deportes' Enrique Rojas and Leonte Landino, author/historians Adrian Burgos Jr., Cesar Brioso, Peter C. Bjarkman, and many more.
View a special screening of Fastball documentary: Attendees at SABR 46 this summer will have a chance to see a special screening of the new Fastball documentary film, directed by the Emmy Award-winning Jonathan Hock and narrated by Kevin Costner, on Thursday, July 28 at the Hyatt Regency Miami. Click here to learn more.
All SABR 46 attendees will also receive a souvenir print edition of The National Pastime, our annual convention journal, focusing on baseball teams, players and events in the Miami area. All SABR members, whether you attend the convention or not, will receive the expanded e-book edition of The National Pastime in their inboxes later this summer. Visit SABR.org/convention to register for SABR 46.
---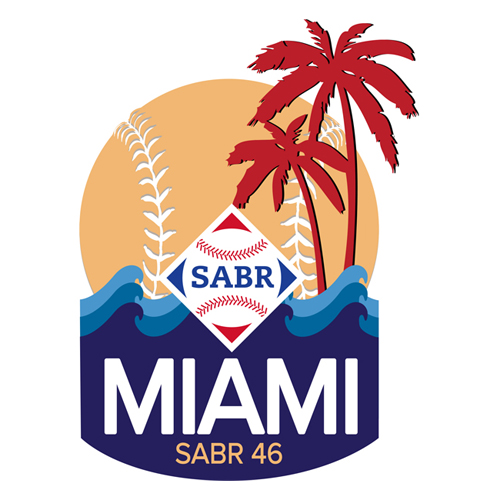 Want to throw out the first pitch at SABR 46?
Thanks to the generosity of the Miami Marlins, anyone who makes a donation of $1,000 or more to the SABR General Fund between May 1 and June 15, 2016, will have the opportunity to go on the field for batting practice before the Marlins game vs. the St. Louis Cardinals on Friday, July 29 at Marlins Park.
Participating donors will also be entered into a drawing to throw out the first pitch at the Marlins game on July 29. The drawing will be held during the Ross Adell Welcome Reception during SABR 46.
This special opportunity is only available for up to six SABR donors (or a guest of your choosing.) Following our SABR 46 ballpark session — highlighted by guest speakers Barry Bonds and Don Mattingly — SABR donors will be able to go on to the field during batting practice before the game. Each one-time donation is good for one on-field ticket.
In addition to the on-field opportunity at Marlins Park and the chance to throw out the first pitch, the SABR 46 donation package also includes two tickets to the SABR 46 Donors Breakfast, a SABR logo commemorative crystal baseball, and a one-year membership to SABR.
SABR is a 501(c)(3) organization and all donations are tax-deductible to the extent allowed by law.
If you are interested in the SABR 46 donation package, please contact Jeff Schatzki at jschatzki@sabr.org.
---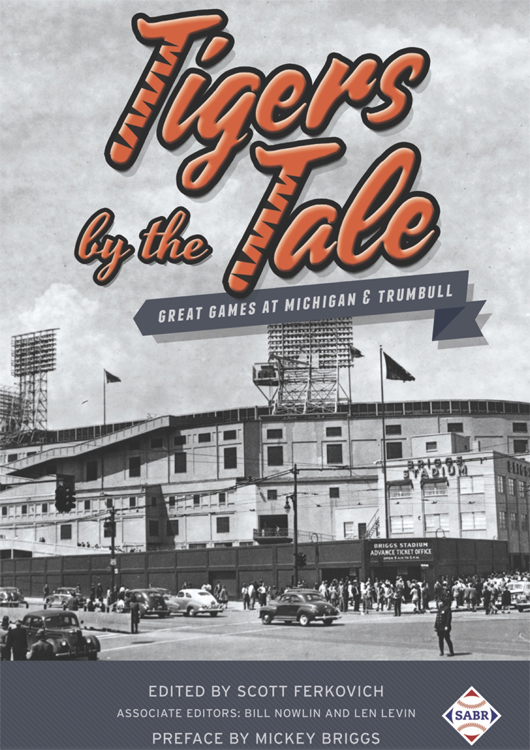 The newest publication by the SABR Digital Library comes from one of baseball's most famous corners:
Tigers by the Tale: Great Games at Michigan & Trumbull
Edited by Scott Ferkovich
ISBN (ebook): 978-1-9438-1620-0, $6.99
ISBN (paperback): 978-1-9438-1621-7, $12.95
156 pages, 8.5″ x 11″
For over 100 years, Michigan and Trumbull was the scene of some of the most exciting baseball ever. This book, the collaborative work of 34 members of the Society for American Baseball Research (SABR), portrays 50 classic games at the corner, spanning the earliest days of Bennett Park until Tiger Stadium's final closing act. From Ty Cobb to Mickey Cochrane, Hank Greenberg to Al Kaline, and Willie Horton to Alan Trammell, the illustrious names of Tiger legends shine forth in these pages. A must-read for those who love the crack of the bat, the glory of green grass, and tales of great games well told.
Contributors include: David W. Anderson, William M. Anderson, Will Bennett, Rich Bogovich, Raymond Buzenski, Marcus W. Dickson, Scott Dominiak, Scott Ferkovich, David Fleitz, Brent Heutmaker, Maxwell Kates, Matt Keelean, Jeffrey Koslowski, Steven Kuehl, Marc Lancaster, Susan A. Lantz, Doug Lehman, Len Levin, Mitch Lutzke, Mike Lynch, John Milner, Jerry Nechal, Bill Nowlin, Dave Raglin, Richard Riis, Ruth Sadler, Jeff Samoray, Terry Sloope, Steve J. Weiss, Mike Whiteman, Phil Williams, Jim Wohlenhaus, and Gregory H. Wolf.
SABR members, get this e-book for FREE!
Having trouble downloading our e-books? To view PDF files on your computer, click here to download the free Adobe Reader software. Having trouble downloading e-books to your Kindle, Nook, Sony Reader or iPad? Click here for additional help.
SABR members will get discounted rates for all Digital Library publications, including all e-books for free. To download past titles, visit SABR.org/ebooks.
---
SABR's Negro Leagues Research Committee is pleased to award $1,000 scholarships to five high school seniors in its eighth annual Thomas R. Garrett Scholarship essay contest in 2016. The recipients are:
Click here to learn more about the scholarship winners.
The 19th annual Jerry Malloy Negro League Conference will be held July 7-9, 2016, in Kansas City. The conference is open to all baseball, history and sports fans of all ages. Registration is now available. Click here to register online at the SABR Store. Or click here to download a printable registration form and information packet (PDF); you can mail your check or money order before June 20 to SABR Malloy Conference, Cronkite School at ASU, 555 N. Central Ave. #416, Phoenix, AZ 85004.
The Malloy Conference will be held at the Sheraton Overland Park Hotel at the Convention Center, 6100 College Boulevard, Overland Park, KS 66211. Limited rooms are available at a special discounted rate of $119/night (plus tax) for singles/doubles or $129/night (plus tax) for triples. Click here to reserve your room today or call (866) 837-4214 and mention the Jerry Malloy Conference. Please note: The cutoff date to book your room at the SABR discounted rate is June 13, 2016.
Schedule: Check out the complete 2016 Malloy Conference schedule by clicking here.
Visit SABR.org/malloy for more information.
---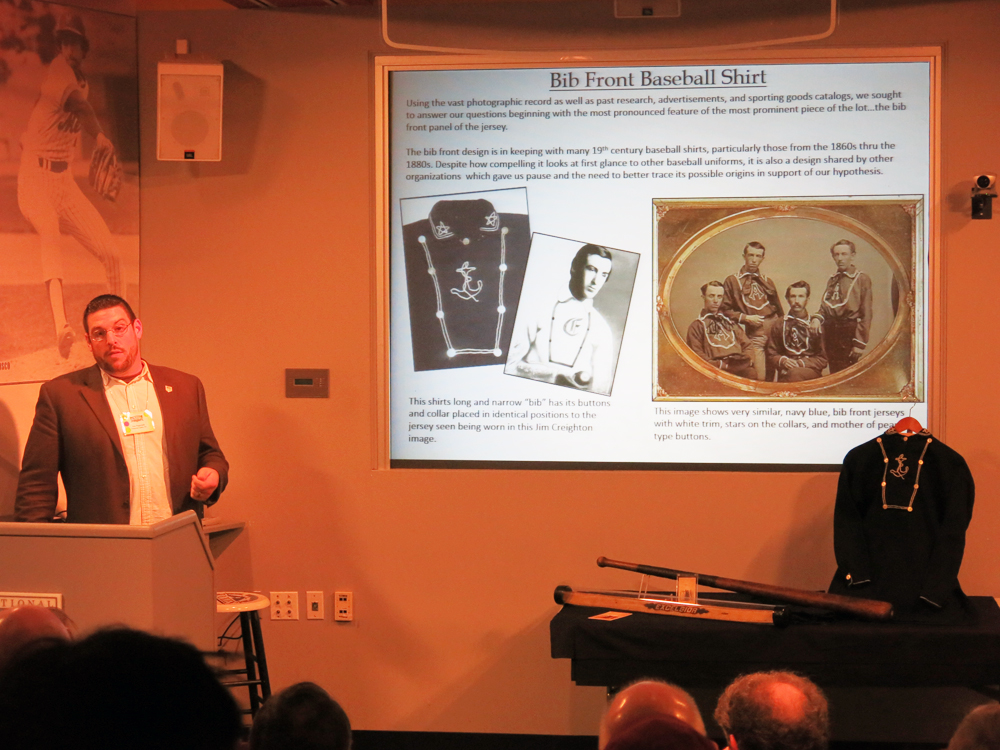 The eighth annual Frederick Ivor-Campbell 19th Century Base Ball Conference took place April 15-16 at the Baseball Hall of Fame in Cooperstown, New York.
The 2016 conference was highlighted by a keynote address from baseball historian Bill Humber, along with a panel discussion, "Baseball's 19th Century Movers and Shakers" with Bob Bailey, Ralph Carhart, Jerry Casway, and John Thorn; a special presentation by Henry Chadwick Award winner David Nemec ("Evolution of 'Hit by Pitch' and other Research Findings"); a Member Spotlight interview of Eric Miklich by Tom Simon; plus book signings, research presentations, and a welcome dinner.
Research presentations were delivered by: Mary Ann Barragan, Jonathan Popovich, Mark Souder, Frank Helminski, Don Jensen, Bill Lamb, Alan Cohen, Marty Payne, David Kilpatrick, and Mark Brunke.
A photo gallery from the 2016 conference, courtesy of Dixie Tourangeau, can be viewed online at SABR.org/ivor-campbell19c.
---
Students from grades 6-12 or undergraduates age 22 or under have until June 1, 2016, to submit entries for this year's Jack Kavanagh Memorial Youth Baseball Research Award, which offers a prize of up to $200 and a one-year membership to the Society for American Baseball Research.
The Jack Kavanagh Award was established in 1999 by SABR in recognition of Kavanagh's writing and research achievements and his contributions to SABR. The Award was presented for the first time at the SABR National Convention in West Palm Beach, Florida, in June 2000.
The Kavanagh Award may be presented each year for either a research presentation given at the SABR National Convention (papers must accompany any oral presentation) or for a research paper that is submitted to the awards committee between the end of one SABR Convention and no later than June 1 of the following year, by a researcher in grades 6-8 (middle school category), grades 9-12 (high school category), or undergraduates 22 and under (college category).
Click here for more information, along with submission guidelines and eligiblity requirements.
---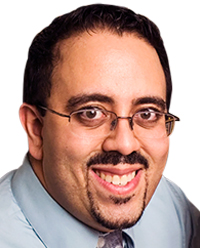 The Big Ten Network and the University of Illinois examine the history of Latinos in baseball in a new documentary, "Playing America's Game," which premiered Saturday, May 21 on the Big Ten Network.
The documentary profiles SABR member Adrian Burgos Jr., a University of Illinois history professor whose work discusses the trials faced by Latin players in the days of baseball segregation. Darker skinned Latinos such as famed Chicago White Sox player Minnie Minoso were forced to start their careers in the Negro Leagues. "His story was of black Latinos breaking into professional baseball in the United States," Burgos said. "And Orlando Cepeda said it himself, 'Minoso is our Jackie Robinson.'"
Watch the film online at SABR.org by clicking here or on YouTube.
---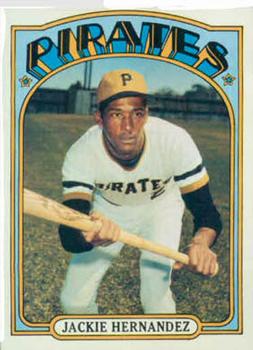 Six new biographies were posted this week as part of the SABR Baseball Biography Project, which brings us to a total of 3,772 published biographies. Here are the new bios published this week:
All new biographies can be found here: http://sabr.org/bioproj/recent
Search for any SABR biography: You can now visit sabr.org/bioproj_search to search for any player — or manager, executive, scout, spouse, broadcaster, or umpire — who appears in the SABR BioProject. You can also browse all of these BioProject categories and a lot more, including 300-game winners, Hall of Famers, 1960s All-Stars, or Negro Leaguers, at our Browse page: sabr.org/bioproj/browse.
---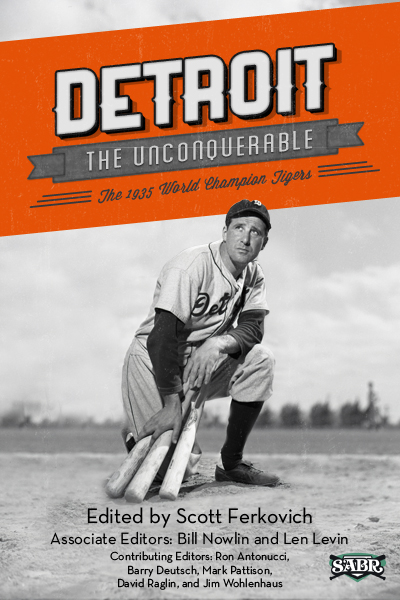 In SABR's Detroit the Unconquerable: The 1935 World Champion Tigers, edited by Scott Ferkovich and published in 2014, we celebrated the team that delivered Detroit's first World Series championship in the midst of the Great Depression.
The team was led by player-manager Mickey Cochrane, and featured an offense fueled by Hank Greenberg, Charlie Gehringer, and Goose Goslin (dubbed the "G-Men"). On the mound were Lynwood Thomas "Schoolboy" Rowe, Tommy Bridges, Elden Auker, and General Crowder.
The SABR BioProject biographies that appeared in Detroit the Unconquerable can now be read online at: http://sabr.org/category/completed-book-projects/1935-detroit-tigers.
You can also purchase the book or download the e-book by clicking here.
---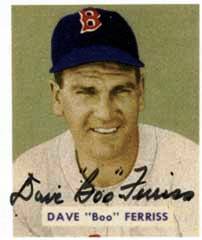 Three new game stories were posted this week as part of the SABR Games Project. Here are the new game stories:
All new Games Project stories can be found here: http://sabr.org/gamesproject/recent
---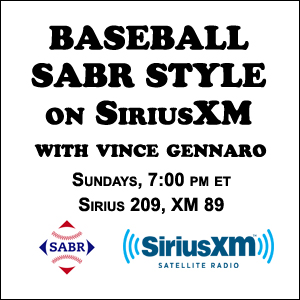 Behind the Numbers: Baseball SABR Style on SiriusXM, a radio show hosted by SABR President Vince Gennaro, will air this weekend at its regular time, 7:00-8:00 p.m. ET on Sundays, on MLB Network Radio.
This week's guest is Dave Cameron of FanGraphs.
Now, you can also watch video highlights of Behind the Numbers: Baseball SABR Style on SiriusXM on MLB.com and you can also listen to all recent episodes on-demand on the SiriusXM Internet Radio App.
Click here to watch more video highlights of Baseball SABR Style from MLB.com.
Behind the Numbers: Baseball SABR Style on SiriusXM focuses on examining and interpreting the statistical analysis that plays a critical role in baseball today. It airs weekly throughout the year on MLB Network Radio, available to subscribers nationwide on XM channel 89, Sirius channel 209, and on the SiriusXM Internet Radio App.
For more information, click here.
---
Each year, the SABR Board of Directors appoints more than a dozen members to small committees that choose our research award winners.
Now is the time to let us know if you would like to be considered for one of these positions. To apply, please send an e-mail to SABR Director Ty Waterman indicating which award you would like to judge, and providing answers to these questions: (1) why you are interested in serving (2) any relevant experience (3) what your research interests are. If you choose to weave these questions into one answer, you may do so.
For a complete list of SABR research awards, click here.
---
Calling all User Interaction and Big Data Geeks
Perhaps a camel is a horse designed by committee, but small groups can deliver outstanding apps in short order with the right combination of people. Imagine you could sit in front of the 120,000 index cards The Sporting News kept on every player who signed a professional baseball contract during the 20th century and use them to complete the information missing from the master database of major and minor league players.
Soon, SABR members will be able to do this — if we build them a great app. In conjunction with the LA84 Foundation, SABR is imaging the cards and digitizing the contents into full text records with integrated image mapping in XML files.
If this intrigues you and you think you may have expertise to bring to the table, please contact SABR Treasurer F.X. Flinn, who is coordinating the project.
---
We've heard your feedback: Some of you have said you look forward to "This Week in SABR" every Friday, but sometimes there are just too many compelling articles and announcements to read every week. We're not complaining — hey, keep up the great work! — but we know the feeling. So in an effort to make the length of this newsletter more manageable to read, we'll summarize some of the repeating/recurring announcements in a special "In Case You Missed It (ICYMI)" section of "This Week in SABR".
Here are some major headlines from recent weeks that we don't want you to miss:
All previous editions of This Week in SABR can be found here: http://sabr.org/content/this-week-in-sabr-archives.
---
We'd like to welcome all of our new SABR members who have joined this week. You can find all Members-Only resources at members.sabr.org and the Membership Handbook can be downloaded here.
Please give these new members a warm welcome and help them make the most of their membership by giving them the opportunity to get involved in their local chapter or a research committee.
You can find contact information for any SABR member in the online membership directory (SABR.org/directory).
| Name | Hometown | | | Name | Hometown |
| --- | --- | --- | --- | --- | --- |
| Jim Baker | Fallston, MD | | | Raphael McInnis | Arlington, TN |
| Layne Douglas | Calgary, AB | | | Douglas Neu | Arlington, MA |
| Nicholas Ford | Pittsburgh, PA | | | Graeme Phillips | Montreal, QC |
| Harriet Hamilton | Old Hickory, TN | | | Michael Wilson | Fresno, CA |
---
Here are the new SABR research committee updates this week:
Find all SABR research committee newsletters at SABR.org/research.
---
Here are the new regional chapter updates this week:
Visit SABR.org/chapters for more information on SABR regional chapters.
---
Here is a list of upcoming SABR events:
All SABR meetings and events are open to the public. Feel free to bring a baseball-loving friend … and make many new ones! Check out the SABR Events Calendar at SABR.org/events.
---
Here are some recent articles published by and about SABR members:
Read these articles and more at SABR.org/latest.
---
This Week in SABR is compiled by Jacob Pomrenke. If you would like us to include an upcoming event, article or any other information in "This Week in SABR," e-mail jpomrenke@sabr.org.
Have trouble reading this e-mail? Click here to view this week's newsletter on the web.
Are you receiving our e-mails? "This Week in SABR" goes out by e-mail to all members on Friday afternoons. If they're not showing up, try adding "sabr.notes@sabr.org" to your contact list to ensure they show up in your inbox (and not the spam folder.)
---
Originally published: May 27, 2016. Last Updated: April 3, 2020.
https://sabr.org/wp-content/uploads/2020/03/research-collection4_350x300.jpg
300
350
admin
/wp-content/uploads/2020/02/sabr_logo.png
admin
2016-05-27 15:00:00
2020-04-03 14:38:46
This Week in SABR: May 27, 2016