This Week in SABR: August 24, 2018

Welcome to "This Week in SABR!" Click here to view this week's newsletter on the web. Here's what we've been up to as of August 24, 2018:
---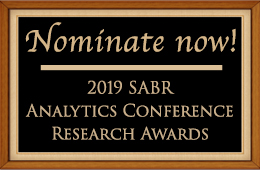 What are the best baseball analytics articles you've read in 2018?
We're now seeking nominations for the 2019 SABR Analytics Conference Research Awards, which recognize baseball researchers who have completed the best work of original analysis or commentary during the preceding calendar year.
Please send all nominations via e-mail to this address: 2019-analytics-awards@sabr.org no later than December 31, 2018. Include author, title, date of publication and a URL link (if applicable).
Voting for the winners will be conducted online in January-February 2019 at SABR.org, BaseballProspectus.com, FanGraphs.com, HardballTimes.com and BeyondtheBoxScore.com, with results weighted equally at 20%.
Results will be announced and presented at the eighth annual SABR Analytics Conference, March 8-10, 2019, at the Hyatt Regency Phoenix in Phoenix, Arizona. Learn more at SABR.org/analytics.
---

Periodically throughout the year, SABR.org publishes The SABR Bookshelf, a listing of new books that are received at the SABR office.
Here are The SABR Bookshelf listings for Summer 2018:
http://sabr.org/content/sabr-bookshelf-summer-2018
Click on the link above for more detailed information on each of these books:
Cincinnati's Crosley Field: A Gem in the Queen City, edited by Gregory H. Wolf
Major League Baseball A Mile High: The First Quarter Century of the Colorado Rockies, edited by Bill Nowlin and Paul Parker
The World Series in the Deadball Era, by Steve Steinberg
The Lost Art of Baseball Humor (1860-1900), by Gerard S. Petrone
German-Americans and Our National Pastime, by Frank Amoroso
Ted Williams: The First Latino in the Baseball Hall of Fame, by Bill Nowlin
Wee Willie Sherdel: The Cardinals' Winningest Left-hander, by John G. Coulson with John T. Sherdel
Baseball in a Grain of Sand: Seeing the Game through a Small Town Season, by Bill Gruber
The 1967 American League Pennant Race: Four Teams, Six Weeks, One Winner, by Cameron Bright
A Game of Moments: Baseball Greats Remember Highlights of Their Careers, by Ron Gerrard
The Page Fence Giants: A History of Black Baseball's Pioneering Champions, by Mitch Lutzke
Babe Ruth and the Creation of the Celebrity Athlete, by Thomas Barthel
Baseball Rowdies of the 19th Century: Brawlers, Drinkers, Pranksters and Cheats in the Early Days of the Major Leagues, by Eddie Mitchell
Baseball in Alabama: Tales of Hardball in the Heart of Dixie , by Doug Wedge
The Age of Ruth and Landis: The Economics of Baseball during the Roaring Twenties, by David George Surdam and Michael J. Haupert
The Presidents and the Pastime: The History of Basebal & the White House, by Curt Smith
The Integration of the Pacific Coast League: Race and Baseball on the West Coast, by Amy Essington
Something Magic: The Baltimore Orioles, 1979-1983, by Charles Kupfer
The Giant Killer, by James Carmody
To get your NEW book listed on The SABR Bookshelf, make sure a review copy is sent to: The SABR Bookshelf, Cronkite School at ASU, 555 N. Central Ave. #416, Phoenix, AZ 85004. An e-book file will also suffice; please send the e-book in PDF, EPUB or Kindle/MOBI format to jpomrenke@sabr.org.
To ensure a listing in The Baseball Index — SABR's online catalog of baseball research materials at www.baseballindex.org — make sure a review copy is sent to The Baseball Index, 4025 Beechwood Pl., Riverside, CA 92506.
To view previous listings in The SABR Bookshelf, click here.
---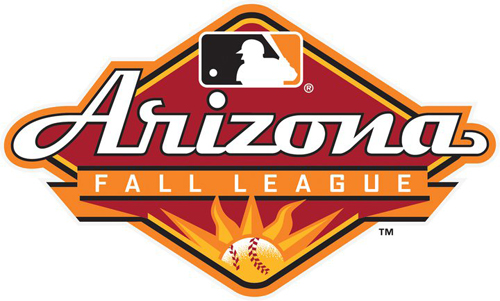 Save the date! Join us for the 10th annual SABR Arizona Fall League Experience on Thursday, November 1 to Saturday, November 3, 2018, in Phoenix, Arizona. Registration information will be available at SABR.org/AFL soon. The AFL schedule was released recently and we're busy finalizing the conference schedule now.
The annual conference, hosted by SABR's Arizona Hemond-Delhi Chapter, is held in conjunction with the Arizona Fall League (mlbfallball.com), baseball's premier player development league. In the first nine years of the conference, attendees have been treated to sneak peeks at MLB stars like Mike Trout, Bryce Harper, Buster Posey, Stephen Strasburg, Nolan Arenado, Gerrit Cole, Gary Sanchez, and Ronald Acuña Jr. before they hit the big leagues.
All baseball fans are welcome to attend the SABR Arizona Fall League Experience. Visit SABR.org/AFL for photos and highlights from past conferences.
---
All SABR members are invited and encouraged to submit a Research Presentation Proposal Abstract on any topic of 19th-century baseball for the 2019 Frederick Ivor-Campbell 19th Century Base Ball Conference at the Baseball Hall of Fame in Cooperstown, New York. The 11th annual Ivor-Campbell Conference is scheduled for April 26-27, 2019.
The deadline for proposal Abstracts is October 31, 2018. Your abstract must be between 200-400 words for a 20- to 25-minute presentation. Please include name, title, and contact information and send your proposal as a Microsoft Word or PDF attachment to Peter Mancuso at peterplus4@earthlink.net.
Click here for complete details and submission criteria at SABR.org.
To learn more about the Ivor-Campbell Conference, visit SABR.org/ivor-campbell19c.
---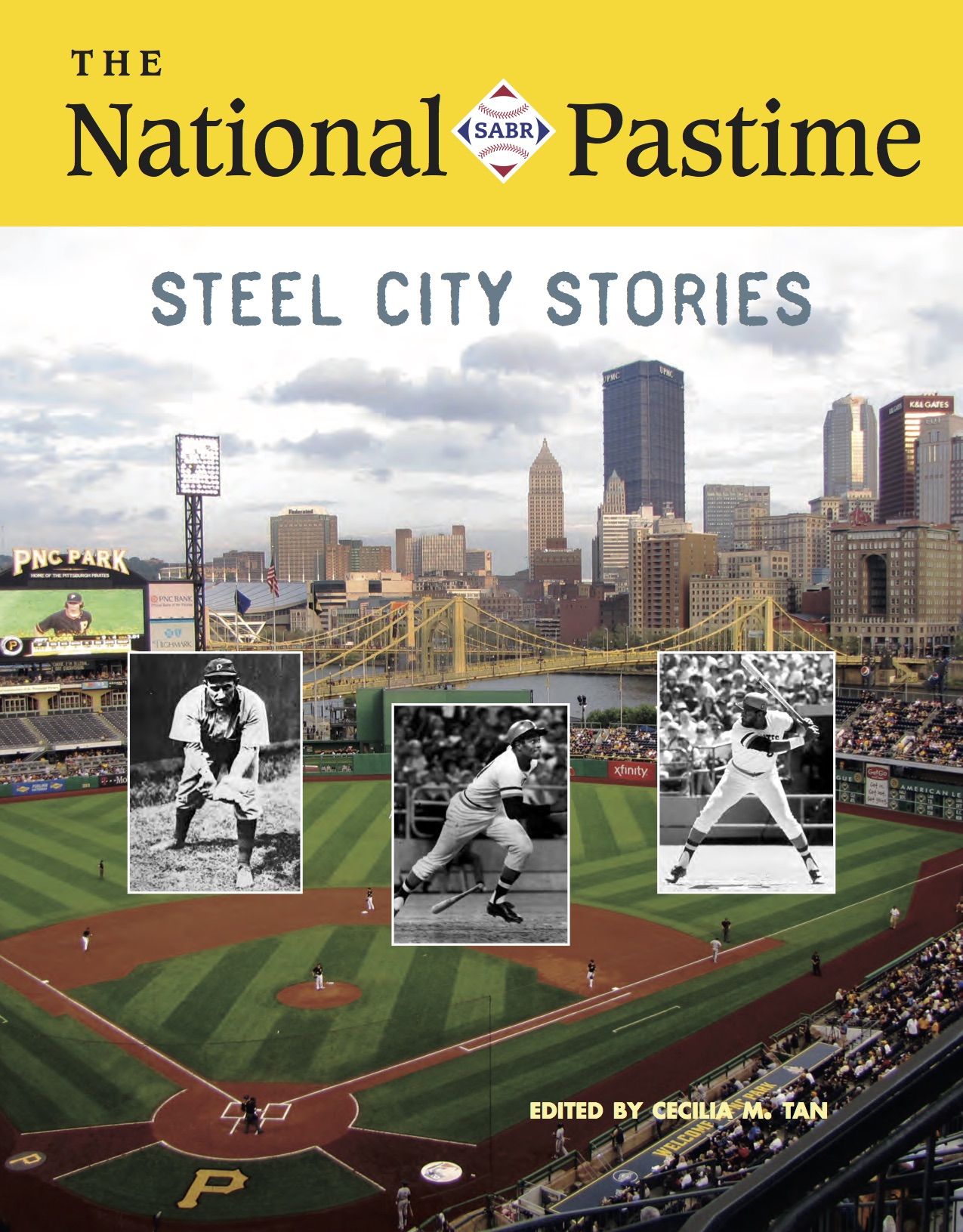 Since 2009, The National Pastime has served as SABR's convention-focused publication. Published annually, this research journal provides in-depth articles focused on the respective geographic region where the national convention is taking place in a given year. All SABR members receive a free e-book copy of The National Pastime as part of their membership benefits, while attendees of the national convention also receive a souvenir print edition in their goody bags.
All articles from the 2018 convention journal, The National Pastime: Steel City Stories, can now be read online at SABR.org:
https://sabr.org/research/2018-national-pastime
Click a link below to download the e-book edition of the 2018 The National Pastime:
If you weren't able to attend the convention in Pittsburgh, please enjoy this issue of The National Pastime as your virtual trip to the Steel City. Happy reading!
To learn more about contributing to a future SABR publication, click here.
— Cecilia M. Tan, Publications Director
---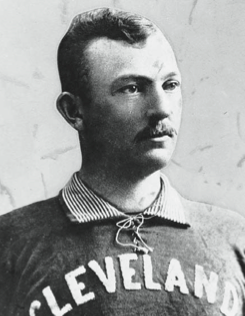 Join us for the SABR Cleveland 19th Century Baseball Interdisciplinary Symposium, which will take place on Saturday, November 10, 2018, from 9:00 a.m.-5:00 p.m. at the majestic Main Branch of the Cleveland Public Library in the heart of downtown Cleveland.
The day-long Saturday symposium will be devoted to 19th-century baseball as it was played and evolved in Cleveland and its greater region of northeastern Ohio. A keynote luncheon address of interdisciplinary history by David Goldberg, Professor of History at Cleveland State University, will provide a look at late 19th-century Cleveland with a particular understanding of one of that city's most important and powerful forces, its transportation system. In addition to the on-site luncheon, there will be both an early morning and mid-afternoon coffee and refreshments service.
Other speakers are expected to include John Thorn, MLB's Official Historian; John Skrtic, Director of Public Services, CPL; Jeremy Feador, Cleveland Indians, Historian & Curator; and four SABR researchers and authors with specific focus on elements of 19th-century Cleveland area baseball: David Fleitz, Joseph Wancho, Ken Krsolovic, and Bryan Fritz. Click here to download a complete schedule (PDF).
We hope to see you there!
---
As everyone gets ready for the start of the new school year, we hope all of our teachers and professors will consider signing up their classes or a group of students for a SABR Student Group Affiliate Membership, which will provide students with access to many of the electronic benefits that SABR members enjoy, including "This Week in SABR," e-book editions of the Baseball Research Journal and The National Pastime, free SABR e-books, and access to the members-only section of SABR.org. This membership will not include any printed publications or voting rights.
In order to make the Student Group Affiliate Membership affordable for groups to join, here are the options we offer:
College/University groups/classes: For an annual fee of $250, a group of up to 25 students can receive a one-year electronic SABR affiliate membership.
High School/Middle School groups/classes: For an annual fee of $100, a group of up to 20 students can receive a one-year electronic SABR affiliate membership.
Any educational class or student group at the middle school, high school or college/university level is eligible for a SABR affiliate membership, as long as a faculty member, teacher, or adviser is an active SABR member (or registers to join.) The teacher/adviser will be listed as the group contact on the SABR website. Click here to learn more at SABR.org.
If you have any questions about how a Student Group Affiliate Membership might work for your group or class, please contact SABR Vice President Dr. Leslie Heaphy at Lheaphy@kent.edu.
---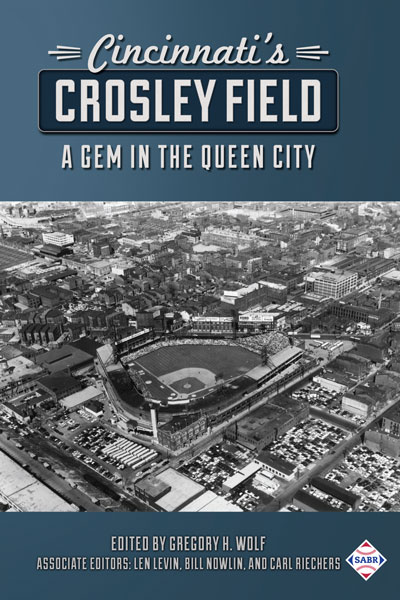 Add this new book from the SABR Digital Library to your collection, on one of baseball's classic crown jewels:
Cincinnati's Crosley Field: A Gem in the Queen City
Edited by Gregory H. Wolf
Associate Editors: Len Levin, Bill Nowlin, and Carl Riechers
ISBN (paperback): 978-1-943816-75-0, $19.95
ISBN (e-book): 978-1-943816-74-3, $9.99
311 pages, 8.5″ x 11″
Click here to read the full description of this book at SABR.org.
SABR members, get this e-book for FREE!
SABR members will get discounted rates for all Digital Library publications, including e-book editions for free. Visit SABR.org/ebooks for a list of all titles.
Having trouble downloading our e-books? To view PDF files on your computer, click here to download the free Adobe Reader software. Having trouble downloading e-books to your Kindle, Nook, Sony Reader or iPad? Click here for additional help.
---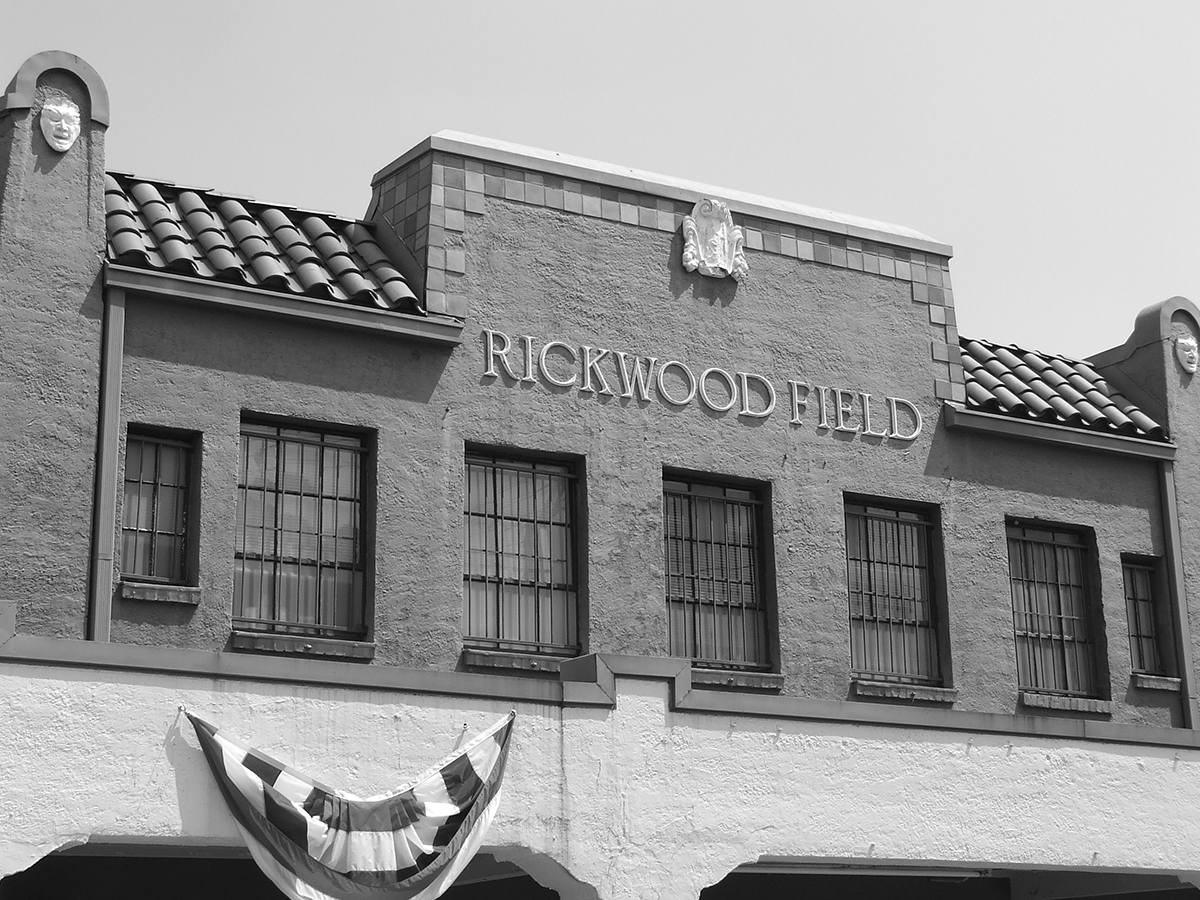 SABR's Rickwood Field Chapter is joining with the Center for Negro Baseball Research, the Southern Negro League Baseball Museum, and Friends of Rickwood to host the inaugural Southern Negro League Baseball Conference on October 4-6, 2018, at Rickwood Field in Birmingham, Alabama.
This conference is dedicated to the preservation of the history of Southern Negro League Baseball, and the history of Negro Leagues players from the South. Download the registration form for full details and schedule.
This year's conference's theme will be the final Negro League World Series in 1948, including a visit with Rev. Bill Greason, who played for the Birmingham Black Barons in that series 70 years ago. Please consider attending and sharing your commitment to keeping alive the rich history of Southern Negro League Baseball.
Click here to read the full announcement at SABR.org.
---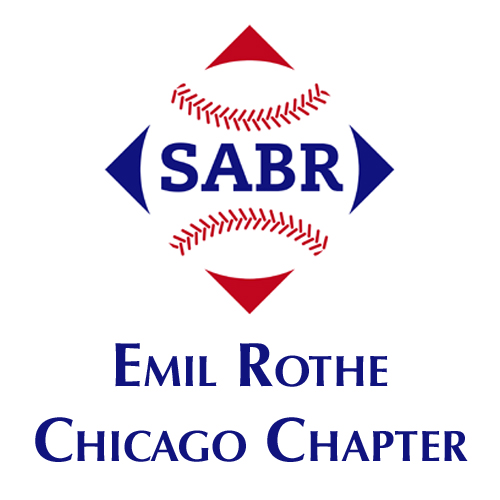 SABR's Emil Rothe Chicago Chapter now has its own subreddit! Reddit — the self-proclaimed front page of the Internet — allows members to post links, photos and text for sharing in that particular community.
If you are already a Reddit user, you can find the chapter subreddit at www.reddit.com/r/SABRChicago/.
Please subscribe, share, and comment on any articles, blogs, photos, book reviews, upcoming events, and anything else that might be of interest to chapter members.
If you're new to Reddit or want to learn more, click here to read the full announcement at SABR.org.

---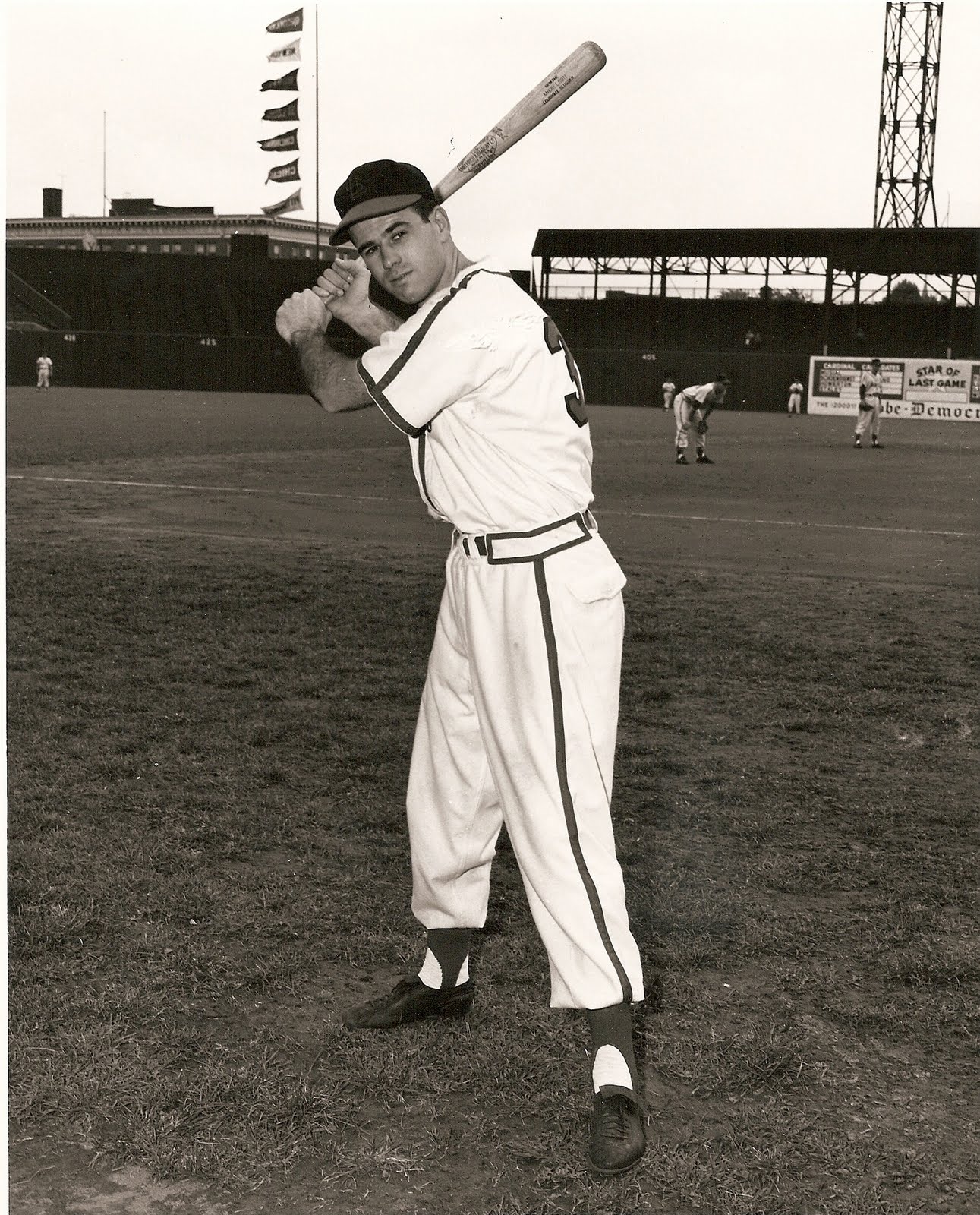 Three new biographies were posted this week as part of the SABR Baseball Biography Project, which brings us to a total of 4,619 published biographies. Here are the new bios published this week:
All new biographies can be found here: SABR.org/bioproj/recent
Search for any SABR biography: You can now visit sabr.org/bioproj_search to search for any player — or manager, executive, scout, spouse, broadcaster, or umpire — who appears in the SABR BioProject. You can also browse all of these BioProject categories and a lot more, including 300-game winners, Hall of Famers, 1960s All-Stars, or Negro Leaguers, at our Browse page: sabr.org/bioproj/browse.
Check out new BioProject page on famous figures outside of baseball: The SABR Baseball Biography Project includes thousands of biographies on major-league players, managers, scouts, and umpires. But we also like to tell stories of people who had a notable impact on the world outside of the game we love, too — including politicians, business owners, lawyers, activists, actors, writers, and star athletes in other sports. Click here to read more bios on these figures at the SABR BioProject.
---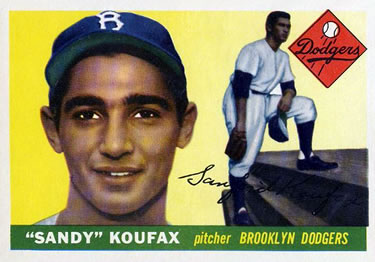 Four new game stories were posted this week as part of the SABR Games Project. Here are the new game stories:
New Games Project stories can be found at SABR.org/gamesproject/recent. Find all published Games Project articles at SABR.org/GamesProject.
If you have any questions about the Games Project, please contact Mike Huber. To request an assignment, please contact Steven C. Weiner. After the article has been completed in accordance with our Authors' Guidelines, please submit it to Len Levin, who will initiate the editing process and get your story started toward publication.
Get involved: Have memories of a game you attended? Or a game you watched that caught your interest? Write about it! Writing for the Games Project is an easy way to get involved as a SABR member. Find out how by reading the Games Project FAQs section or checking out the Authors' Guidelines. We have editors and fact checkers who are willing to help you write your first article.
Read all articles from SABR book on greatest games at Milwaukee's County Stadium: In SABR's From the Braves to the Brewers: Great Games and Exciting History at Milwaukee's County Stadium, edited by Gregory H. Wolf and published in 2016, we told the stories of memorable moments from the heart of the Badger State. All of the stories that appeared in this book are now available to be read online at the SABR Games Project by clicking here.
---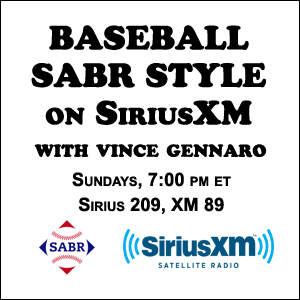 Behind the Numbers: Baseball SABR Style on SiriusXM, a radio show hosted by SABR President Vince Gennaro, is back for the 2018 season at its regular time: 7:00-8:00 p.m. ET on Sundays, on MLB Network Radio.
You can listen to archives of recent episodes on-demand on the SiriusXM Internet Radio App. Click here to learn more.
Behind the Numbers: Baseball SABR Style on SiriusXM focuses on examining and interpreting the statistical analysis that plays a critical role in baseball today. It airs weekly throughout the year on MLB Network Radio, available to subscribers nationwide on XM channel 89, Sirius channel 209, and on the SiriusXM Internet Radio App.
---
Periodically, we like to offer some helpful hints on how to get the most out of the SABR.org website. Today, we're highlighting our Research Resources page, which includes many online resources that can help you do better baseball research.
The Research Resources page at SABR.org includes a variety of tools and information sources from around the Internet. Some of these sources, including the resources page itself, are only available with a SABR membership — such as our partnership with Paper of Record which gives you complete access to The Sporting News archives dating back to 1886 — while many others are available online to the general public — such as the Baseball Magazine and Sporting Life archives that we collaborated on with LA84 Foundation and the Baseball Hall of Fame. This follows SABR's longstanding mission to facilitate the dissemination of baseball research information.
Our most popular tools for research can be found on the resources page, starting with How to Do Baseball Research, an ongoing project with tips on research techniques, interviewing, geneaology, finding images, and using libraries. You can also find links on the resources pages to other SABR tools such as The Baseball Index, a catalog of 250,000 citations on baseball literature; four decades of articles from the SABR Baseball Research Journal; more than 500 audio interviews in the SABR Oral History Collection; Protoball, on the evolution of early baseball games; our Guide to Sabermetric Research; Bob McConnell's Going for the Fences: The Minor League Home Run Record Book; the SABR Triple Plays Database; and the SABR Spring Training Database; and the SABR/Baseball-Reference Encyclopedia.
Some members have made their specialized research available on the resources page, as well. This includes Bill James' Baseball Analyst archives from 1982-89; the Business of Baseball Committee's 1915 Federal League case files; Chuck McGill's comprehensive list of Minor League No-Hitters; Bill Hickman's research on Near Major Leaguers; Ken Mars's guide to the 1887 National Colored League, a precursor to the Negro Leagues; Gene Carney's Black Sox "Notes" columns; and Chuck Hildebrandt's Little League Home Runs Database.
The resources page also includes links to non-SABR tools and websites that serve as invaluable sources for every baseball researcher, including the popular statistical websites Baseball Prospectus, Baseball-Reference.com, BrooksBaseball.net, FanGraphs, The Hardball Times, Retrosheet, and more. You can also find subscription newspaper archive sites such as Newspapers.com, Chronicling America, Ancestry.com, Fulton History, and Genealogy Bank; as well as tools such as the Lahman Baseball Database, the Index of Online Baseball Guides (1860-2014), the Seamheads Negro Leagues Database, and the Dressed to the Nines MLB uniform database.
Whatever baseball-related subject you have an interest in, we have a helpful resource for you on the Research Resources page. We hope you'll check it out! If there's a tool not listed there that you like to use in your own research, e-mail jpomrenke@sabr.org to let us know so we can add it to the page.
---
We've heard your feedback: Some of you have said you look forward to "This Week in SABR" every Friday, but sometimes there are just too many compelling articles and announcements to read every week. We're not complaining — hey, keep up the great work! — but we know the feeling. So in an effort to make the length of this newsletter more manageable to read, we'll summarize some of the repeating/recurring announcements in a special "In Case You Missed It (ICYMI)" section of "This Week in SABR".
Here are some major headlines from recent weeks that we don't want you to miss:
All previous editions of This Week in SABR can be found here: https://sabr.org/content/this-week-in-sabr-archives.
---
We'd like to welcome all of our new SABR members who have joined this week. You can find all Members-Only resources at members.sabr.org and the Membership Handbook can be downloaded here.
Please give these new members a warm welcome and help them make the most of their membership by giving them the opportunity to get involved in their local chapter or a research committee.
You can find contact information for any SABR member in the online membership directory (SABR.org/directory).
| Name | Hometown | | | Name | Hometown |
| --- | --- | --- | --- | --- | --- |
| Chip Adams | Murray, KY | | | Tony Milito | Monroe, NJ |
| Erica Block | Phoenix, AZ | | | Paul Nielsen | Bowie, MD |
| Rosario Chiovaro | Whippany, NJ | | | William Oldfield | Birchington, ENG |
| Stephen Devaney | Cohasset, MA | | | Jason Scheller | Wichita Falls, TX |
| John Friedman | Phoenix, AZ | | | Chris Schleuder | Kalamazoo, MI |
| Thomas Galligan | Baton Rouge, LA | | | Lawrence Schnapf | New York, NY |
| Martin Gilson | San Francisco, CA | | | Tom Whitehouse | Fredericksburg, VA |
| Michael Kennedy | Surprise, AZ | | | | |
---
Here are the new research committee updates this week:
Statistical Analysis: Check out the new Statistical Analysis Committee website at sabrstatanalysis.blog or follow us on Twitter at @SabrStat for timely updates and discussion.
Games Project: For more updates from the SABR Games Project, check out the committee's revived page on Facebook. "Like" our page and contribute to the discussion at Facebook.com/SABRGames.
Find all SABR research committee newsletters at SABR.org/research.
---
Here are the new regional chapter updates this week:
Visit SABR.org/chapters for more information on SABR regional chapters.
---
Here is a list of upcoming events on the SABR calendar:
All SABR meetings and events are open to the public. Feel free to bring a baseball-loving friend … and make many new ones! Check out the SABR Events Calendar at SABR.org/events.
---
Here are some recent articles published by and about SABR members:
Read these articles and more at SABR.org/latest.
---
This Week in SABR is compiled by Jacob Pomrenke. If you would like us to include an upcoming event, article or any other information in "This Week in SABR," e-mail jpomrenke@sabr.org.
Have trouble reading this e-mail? Click here to view this week's newsletter on the web.
Are you receiving our e-mails? "This Week in SABR" goes out by e-mail to all members on Friday afternoons. If they're not showing up, try adding "sabr.notes@sabr.org" to your contact list to ensure they show up in your inbox (and not the spam folder.)
---
Originally published: August 24, 2018. Last Updated: April 3, 2020.
https://sabr.org/wp-content/uploads/2020/03/research-collection4_350x300.jpg
300
350
admin
/wp-content/uploads/2020/02/sabr_logo.png
admin
2018-08-24 14:56:42
2020-04-03 14:38:18
This Week in SABR: August 24, 2018